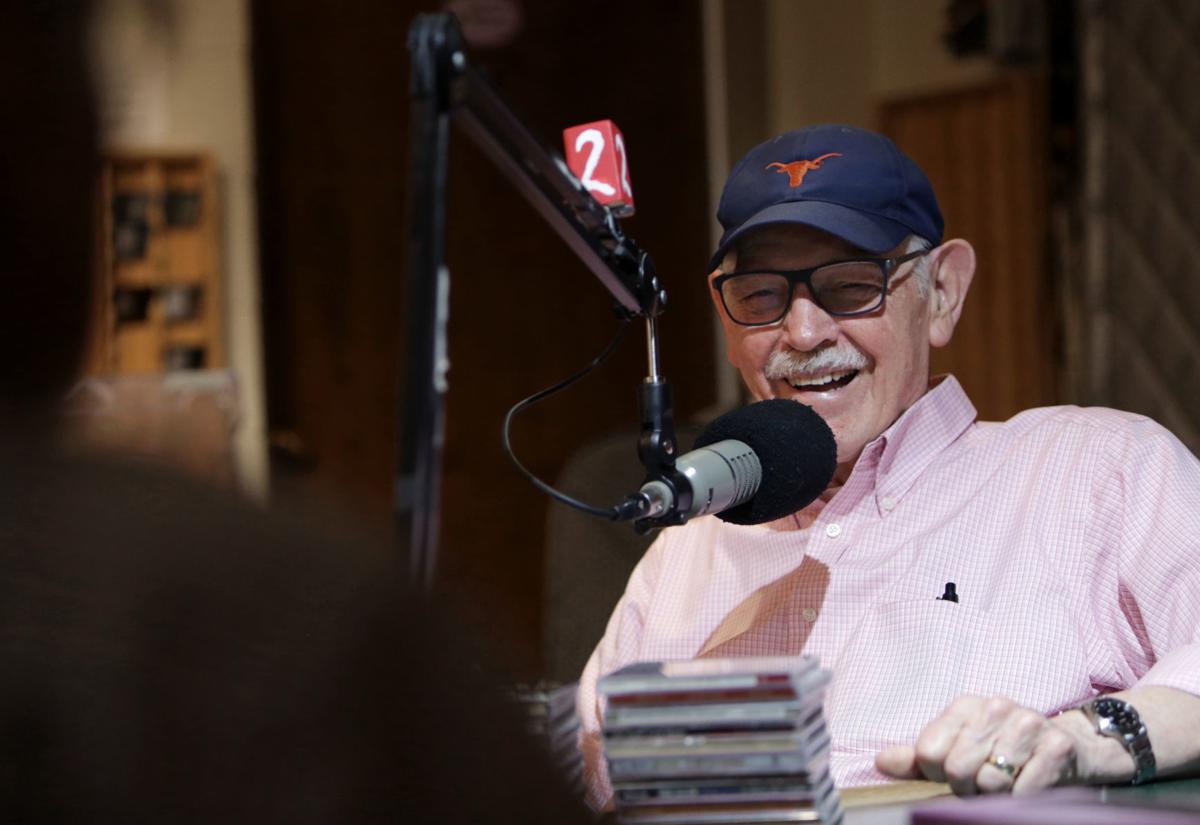 Country music has led Bill Malone to some interesting places — dusty Texas honky-tonks, the halls of academia and, most recently, Ken Burns' barn.
Malone, the host of a popular country music show on WORT, was born into country music and achieved stardom offstage for his academic study of the genre.
His landmark book, "Country Music USA," has been updated for a 50th anniversary edition and is now a major source for famed documentarian Burns' upcoming PBS series, "Country Music," slated for fall 2019.
"One of the best contributions the book has made is that it helped to legitimize the whole field of country music and to make both musicians and fans aware of its history," said Malone, sitting in the living room of the comfortable, spacious home on Madison's Southwest Side he shares with his wife, Bobbie.
Dayton Duncan, Burns' collaborator for nearly 30 years, said he relied heavily on Malone's book for his initial research for the series.
"Obviously, you want to go to the Bible first," Duncan said. "When he wrote 'Country Music USA' there weren't many, if any, scholarly works about this thing that was once called hillbilly music."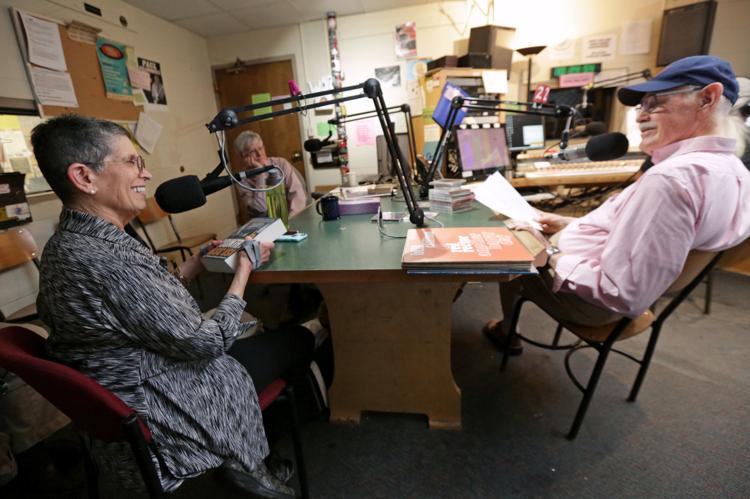 Malone will be featured in all eight episodes of the series to some degree, Duncan said.
"He always helps ground us in the larger historical context," Duncan said.
For his part, Malone said his most recent meeting with Duncan and Burns was "magical" — and "the best time" he and Bobbie have ever had.
In October, Bill and Bobbie visited what they describe as Burns' "barn," near his home in Walpole, New Hampshire. The building is constructed in the style and shape of a barn, and it's where Burns has a studio, a guest house and meeting rooms, Malone said.
It was there that the Malones and other paid consultants watched previews of all 16 hours and 15 minutes of the documentary.
Malone said they'd watch film for two hours, then spend an hour talking about what they'd seen and discussing it. The consultants did their best to make sure there were no mistakes in the film, he said.
"I don't know how many of our suggestions they took, but at least it demonstrated just how meticulous they are in their work," Malone said.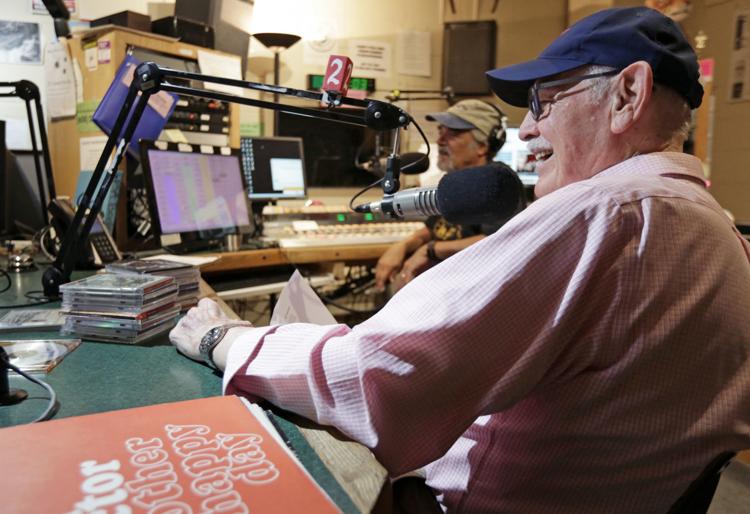 He was initially curious about what Burns would be like, and found him "unpretentious, friendly and very open."
Bobbie Malone said the New Hampshire setting was so beautiful it looked like it was out of a postcard. Like her husband, she called the visit "magical."
"It was so intense, you know, because we were with people day and night and we were all so stimulated."
'Born into country music'
Malone, who will be 84 in August, but prefers to think of himself as a dyslexic 38, grew up on a farm in east Texas, where he was "born into country music."
His mother, Maude Malone, was the first person he heard sing what would now be considered country music. She would sing sentimental songs and gospel songs around the house and in church, and so a young Bill Malone began to learn them and understand how much they meant to her.
"It was a way that she got through life — sustained herself and dealt with the little petty frustrations from day to day," he said.
Malone's two brothers were eight and nine years older than he was, so they helped their father with the farm work. Malone was young enough that he didn't have to do too much.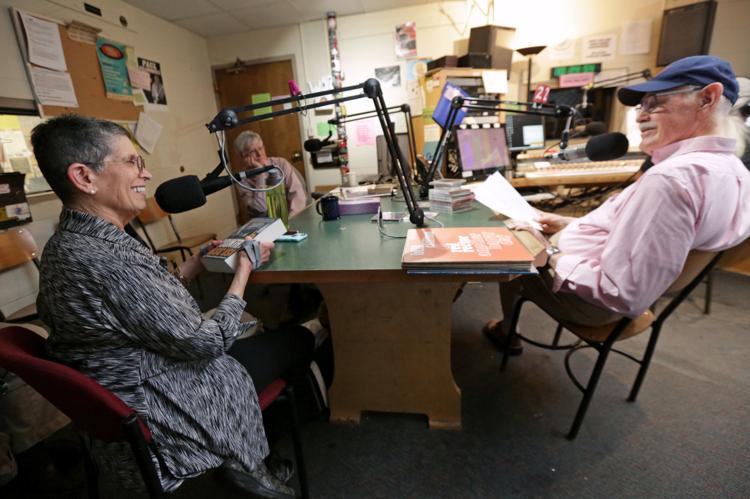 You have free articles remaining.
"So now I sing about what they did. They lived the life and I sing about it."
Malone said it was 1939 when his family got its first radio, a battery-operated Philco. He tells the story of that radio so much, he said Bobbie's tired of hearing it.
"But anyway, I started hearing the hillbilly radio shows coming in from Dallas, Fort Worth, Shreveport, Tulsa and the Grand Ole Opry in Nashville... I just sort of grew up with it."
In one way, the singers he heard were exotic to him because they were out roaming around, singing and living what he thought was an independent life. It got Malone conjuring up visions of the southern Appalachians and the Texas plains, where cowboys held sway.
But, on the flip side, he viewed the songs as an expression of day-to-day existence, looking at the singers he heard on the radio almost as long-lost brothers or cousins. "Heck, I thought I could do the same thing."
Eventually, Malone got himself a guitar so he could live what he thought was a romantic life.
"I didn't realize at the time just how tough a life it was," he said. "How they struggle to survive from one gig to the next and all the countless miles they spent driving from one show to another, the late nights and the seamy existence."
When he enrolled at the University of Texas at Austin in 1954 as an undergraduate, he continued to sing and collect new country songs.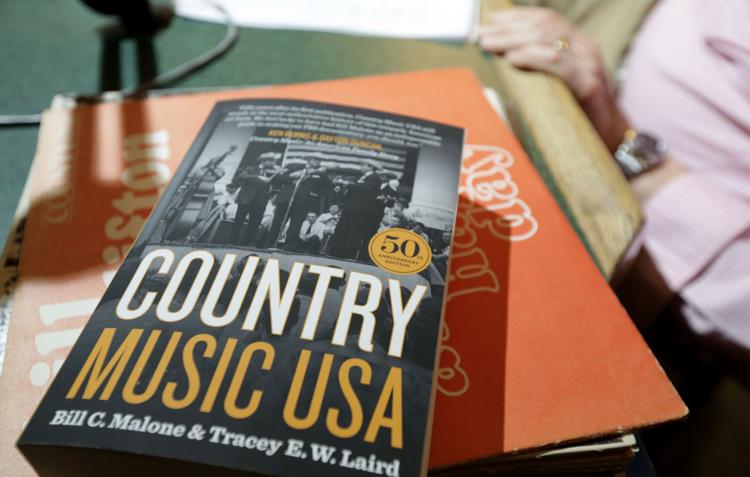 Initially, he didn't know how to play the guitar, but he met some guys who did. Malone would sing at parties and beer bars while they played. "I would sing because I knew many, many songs," he said.
Malone got into the academic study of the music after choosing it as a topic for a dissertation in 1960 at the suggestion of his supervising University of Texas professor, who knew about Malone's attachment to the music.
That doctoral work became Malone's "Country Music USA," first published in 1968. Its 50th anniversary will be celebrated Friday with a book and music event at Common Ground cafe and community gathering place in Middleton.
"I had no idea whatsoever that it would become what it's become," Malone said. "In fact, when I first started writing the dissertation, I thought country music was in trouble. I wasn't even sure that it would survive because it was under assault by rock and roll and by the efforts of musicians to go pop. And I thought that the music I really grew up with and loved, might not last, but it did and has."
Malone has written 10 other books, including three biographies. He also organized and edited the Smithsonian Collection of Classic Country Music, which came out in 1981.
Malone came to Madison in 1996 from Tulane University in New Orleans after Bobbie, now retired, got a job at the State Historical Society as head of the office of school services. He taught at Tulane for about 25 years and now he's lived in Madison almost as long.
The couple met at a New Orleans dive bar, where Bill's band was playing. Bobbie came with a friend and Bill and Bobbie talked during a break. They've now been married "41 honeymooning years," Bobbie, 74, said.
A year after Malone arrived in Madison, he started hosting the popular Wednesday morning "Back to the Country" show on WORT/FM 89.9, and said he and Bobbie have met some of their best friends through the show.
They also play music together in different local venues, with Bill on guitar, and Bobbie on mandolin. They're sometimes joined by other musicians.
"We used to call ourselves Bill and Bobbie Malone and the Blue State Boys, but unfortunately we can't use the term 'blue state' anymore," Malone said. "We're hoping that will change so we can resurrect that title, but for right now it's just 'Bill and Bobbie' or "Bobbie and Bill Malone' and supporting band, whoever that happens to be."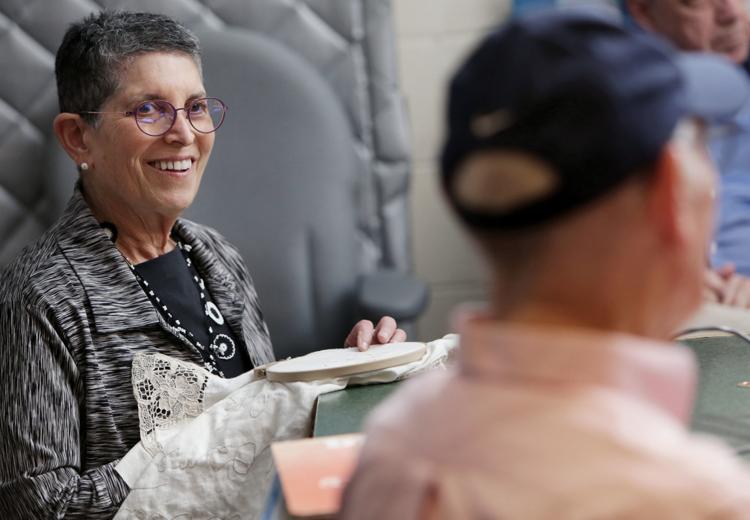 The Malones are currently at work on their first joint project. It's a biography of the first professional songwriters in Nashville, the late husband and wife team of Felice and Boudleaux Bryant, who wrote many of the Everly Brothers' biggest hits.
They got onto the topic after meeting the couple's son, Del Bryant, while working on the Burns' film.
As for Burns, Malone called the filmmaker "an iconic figure in American culture" and said he seemed to know every inch, every detail, of the film. Working with Burns was such an emotional experience, Malone said he cried.
"I just felt like it was a — what would you say? — a validation or legitimization of my lifelong work."