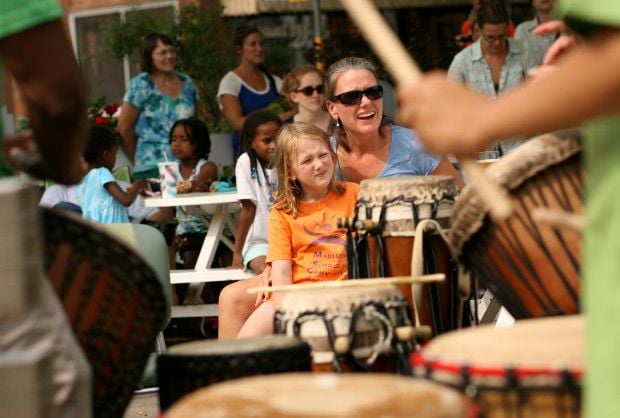 Make Music Madison typically celebrates the international Make Music Day with 300 to 400 live performances across the Madison area each year on June 21. On Sunday, the annual event will be celebrated entirely online due to the COVID-19 pandemic.
"The biggest challenge has been adapting and reinventing the event on a short timeline but with so much collective creativity, the show will go on," said Natasha Stevens Sattin, managing director for Make Music Madison.
Singer-songwriter and fingerstyle guitarist Seraphina Provenzano said there have been lots of disappointments as people had to change their lifestyles to slow the COVID-19 pandemic.
"It can be especially difficult as a musician, we thrive in front of a crowd of people, and nothing beats all of the outdoor performance opportunities that usually happen in the summer season," she said. "I've been looking forward to Make Music Madison since it ended last year!"
Despite not being able to perform in front of a physical audience, Provenzano is glad that the festival is continuing.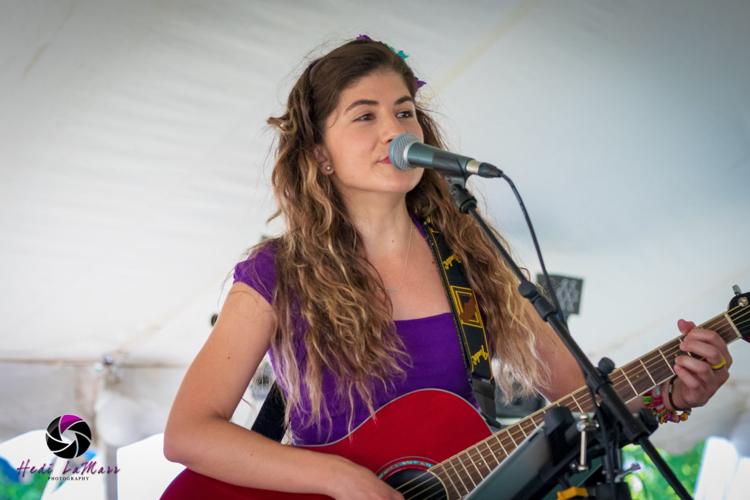 "I am personally just so happy and grateful to see all of the hard work that has gone into still making this event happen despite everything — it is impressive," she said. "I can't wait to add what I can on Sunday."
Music makers of all ages, skill levels and musical preferences all around the world take part in Make Music Day. A way to celebrate the summer solstice, the event gives everyone a chance to sample a variety of music.
"This is a much more globally connected event compared to past years," Sattin said. "Because we are virtual, audiences can tap into music, lessons and other offerings from all over the world."
Local highlights of this year's Make Music Day include Madison-area musicians participating in "25X12: Live Online Lessons," "Live from Home Challenge" and "Drumming from Your Doorstep."
There will be 12 hours of free, online group lessons for 25 different instruments taught by people from across the nation during "25X12: Live Online Lessons" at go.madison.com/25X12. Among the teachers and master musicians is Madison resident Jaime Guiscafre. He will teach beginning guitar players how to play arpeggios (fingerstyle) 6 p.m. Sunday at go.madison.com/25X12guitar.
The "Live from Home Challenge" invites musicians of all ages to record and post their own musical performance on Sunday, and to tag friends to challenge them to do the same. Provenzano and singer-songwriter guitarist Angela Puerta are up to the challenge and will livestream 45-minute to one-hour performances on Sunday.
"The best part of Make Music Madison is how lots of different musicians perform throughout the day, so you get to see a little bit of everything," Provenzano said.
Search for #makemusicmadison, #livefromhome and #makemusicday on Facebook, Twitter and Instagram to hear local music; or find a listing of local musicians at www.makemusicmadison.org.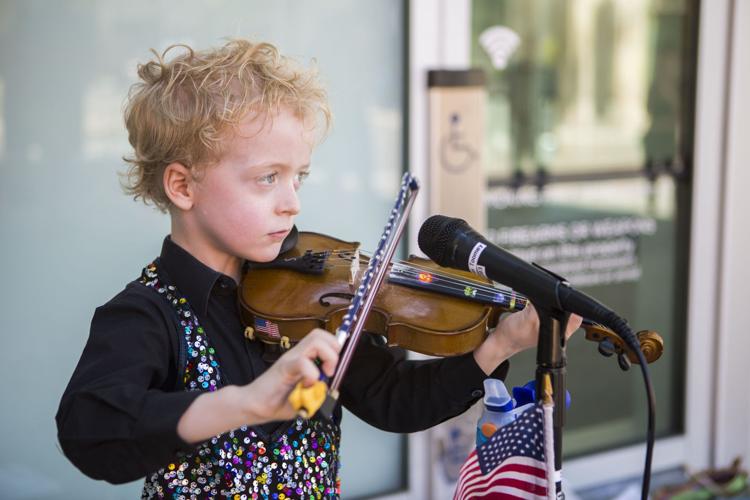 Grab a drum, or make one, and join the citywide "Drumming from Your Doorstep" 8 to 9 p.m. Sunday. Everyone is invited to head outside to their patio, stoop or front porch.
Make Music Madison has dedicated half of the money raised during the virtual event to Urban Community Arts Network, which advocates for equity in local arts and entertainment and supports the Madison hip-hop community. The other half of the money raised will go directly to helping local musicians economically impacted by the pandemic.
Stay up-to-date on what's happening
Receive the latest in local entertainment news in your inbox weekly!