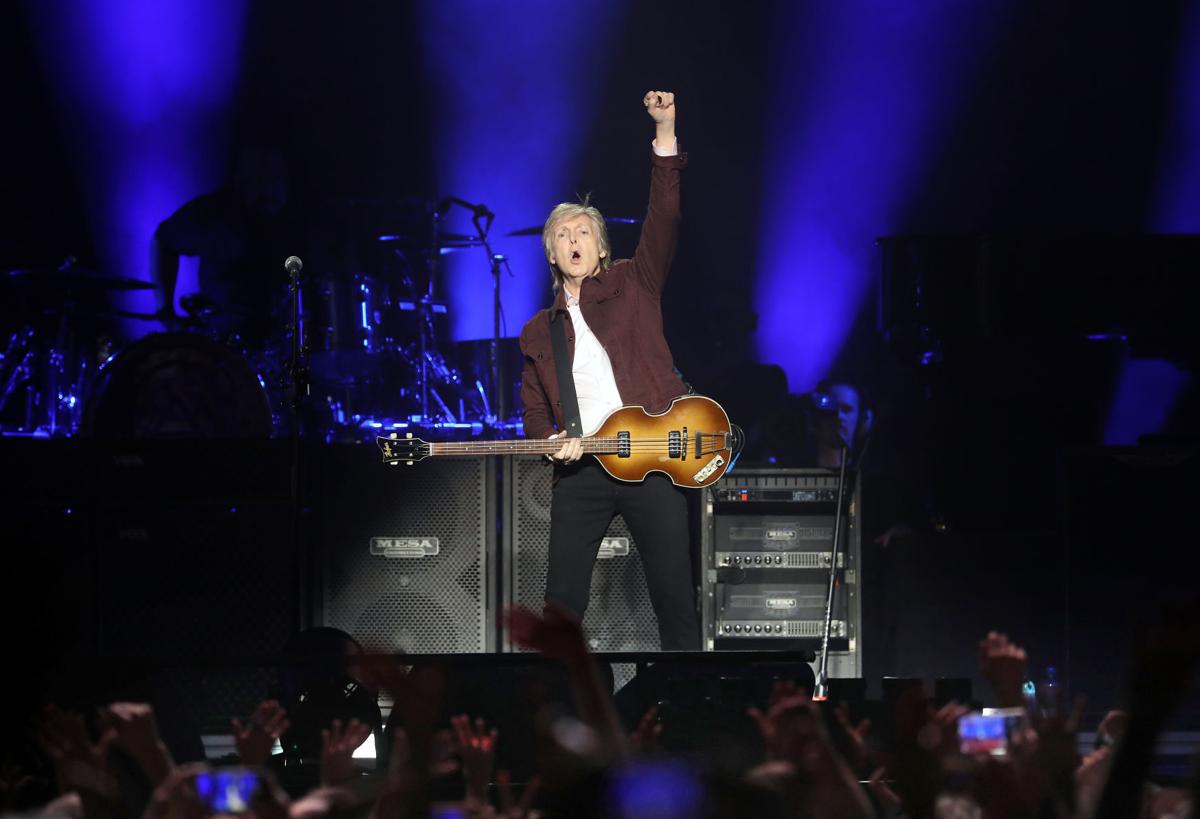 The hair is gray and the voice that helped turn on the world to Beatlemania in the 1960s is raspy around the edges, but Paul McCartney delighted a packed Kohl Center on Thursday night with a nearly three-hour show that called back his many triumphs of the past six decades.
With a tight band and carefully timed pyrotechnics, he alternated between rockers that got the all-ages crowd dancing and ballads that got them slowly swinging their arms in the air. For many of the songs there was a multimedia backdrop featuring vintage footage from his days with The Beatles and Wings.
McCartney didn't stray too far from his classic recordings but he added a hard edge to "Let Me Roll It" and "I've Got a Feeling" with extended instrumental endings, the latter featuring a rare electric guitar solo from the famous bassist.
Between classic songs, he told stories from his famous past, such as Jimi Hendrix playing the title track of The Beatles' "Sgt. Pepper" on a London stage only two days after the record came out in 1967 and then having to call up Eric Clapton from the audience to help re-tune his guitar. He also recounted how nervous he was singing "Love Me Do" in the recording studio at the last minute because John Lennon had to play a harmonica at the same time.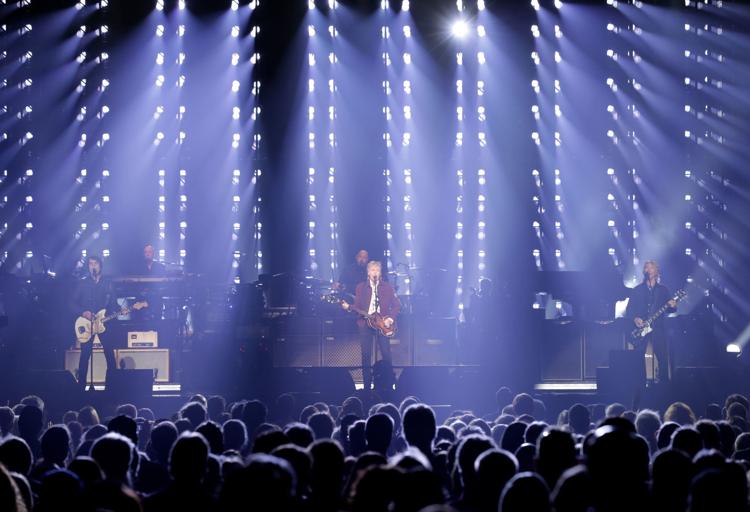 You have free articles remaining.
Sir Paul put the spotlight on his fallen Beatles comrades by playing the tune he wrote after John's murder ("Here Today") — telling the audience "if you want to say something to somebody, get it said" before they're gone — and his own version of perhaps George Harrison's best song ("Something") with rare photos of Harrison displayed on the backdrop. McCartney even made a point of complimenting The Beatles' late producer, George Martin.
Although not known for being very political, McCartney offered some social commentary on bullying by playing "Who Cares," which he wrote about the topic, and on race relations by telling how he wrote "Blackbird" in 1968 to "try to give a little hope in places like Alabama."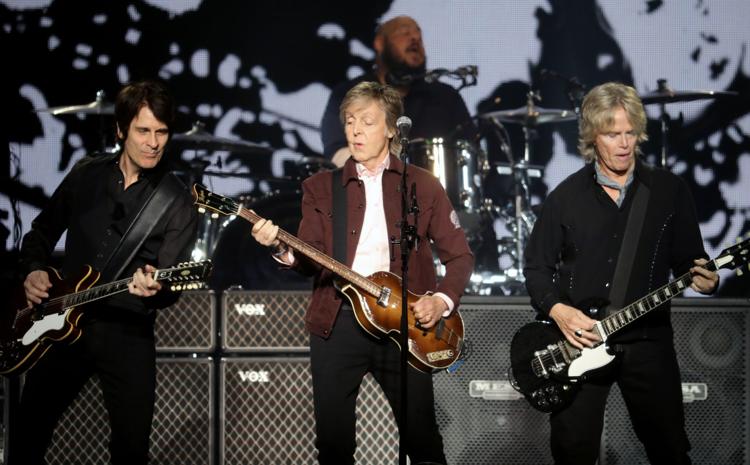 McCartney interacted often with the audience by reading signs in the crowd and asking them to sing along. It added to the spirit of fun that permeated the show, with McCartney occasionally joking and doing a little dance after some songs and his powerful drummer Abe Laboriel Jr. mugging along with the lyrics.
When the band came back out for an encore, McCartney waved an American flag while his bandmates carried an English flag, a Wisconsin flag and a rainbow pride flag. Laboriel followed them waving a glass of wine.
No glum faces were seen in the crowd at the end of the show.