In 2018, Dane County's "music ecosystem" was a $636 million business directly supporting 3,961 jobs, most of them in Madison, according to a new report designed to measure the impact of the music scene on the area's general economy and tourism.
"So often we think of music as entertainment," she said. "But this is a big segment of our economy, and we need to take that seriously."
In Madison, the pre-COVID music sector supported 1.89% of the city's employment, higher than the national average of 1.3%, according to the study. By comparison, the music sector supports some 2.55% of jobs in Austin, Texas, and 5.37% in New Orleans, both cities known for their vibrant music scenes.
"With that existing level of activity, it can be assumed that Madison has an opportunity to take the lead in becoming an even more vibrant music city, all while offering opportunities for growth and promoting greater inclusion among its neighboring communities," states the report, which was authored by Sound Diplomacy, an international group that works with cities around the world to use music to create economic, social and cultural growth.
The report found that wages for workers in the Dane County music economy lag far behind those of workers in other sectors, and also suffer large gaps between racial groups. From 2015-19, white workers in the area's music ecosystem earned an average $29,968 annually, compared to $50,493 for workers outside the music industry. Black/African American and Asian workers in the music industry earned $13,485 and $12,715, respectively, compared to counterparts in other industries with average annual earnings of $31,867 for Black/African American workers and $42,529 for Asian workers.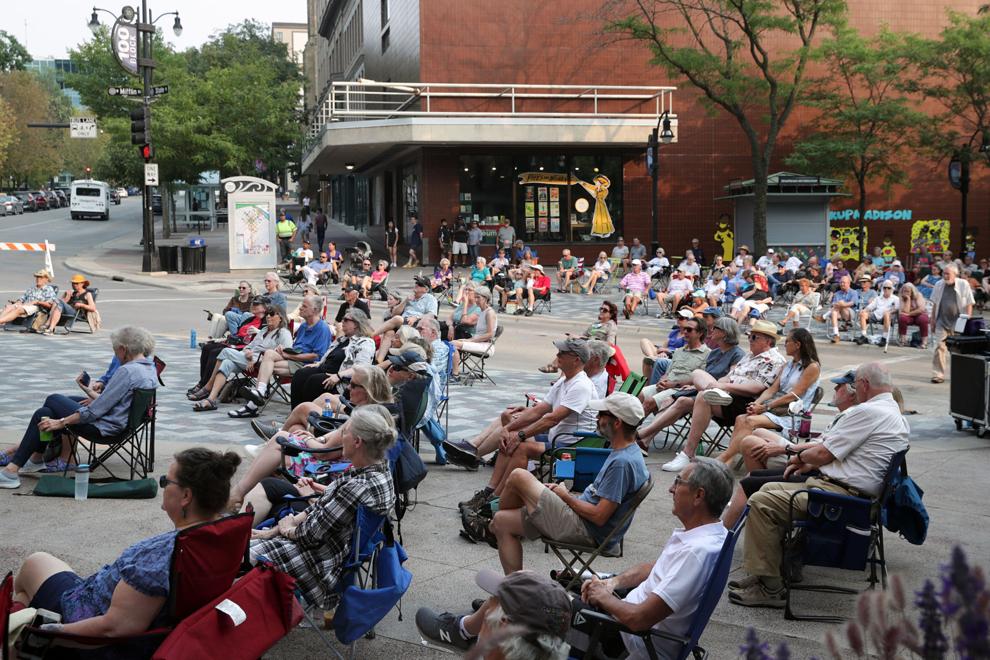 The economic impact analysis will be followed by a companion report in about six months that will compare Madison with other cities and analyze regulations and policies affecting the area's music industry, Reece said.
The studies are financed through a $45,000 grant from the city's hotel room tax, private donations and a $50,000 "Our Town" grant from the National Endowment for the Arts. Four working groups composed of local musicians, city and county officials and members of the business community also are contributing to the project and will continue gathering information for its next phase, Reece said.
The current report includes a link to an interactive map pinpointing 309 existing local "music assets," ranging from record stores to bars, cafes and restaurants, orchestras and choirs, festivals, music education venues and recording studios. Reece noted that as the Greater Madison Music City Project hopes to support the local music ecosystem, she wants to invite more diverse voices to the table as well.
"We're seeing people realize how important this conversation is," she said.