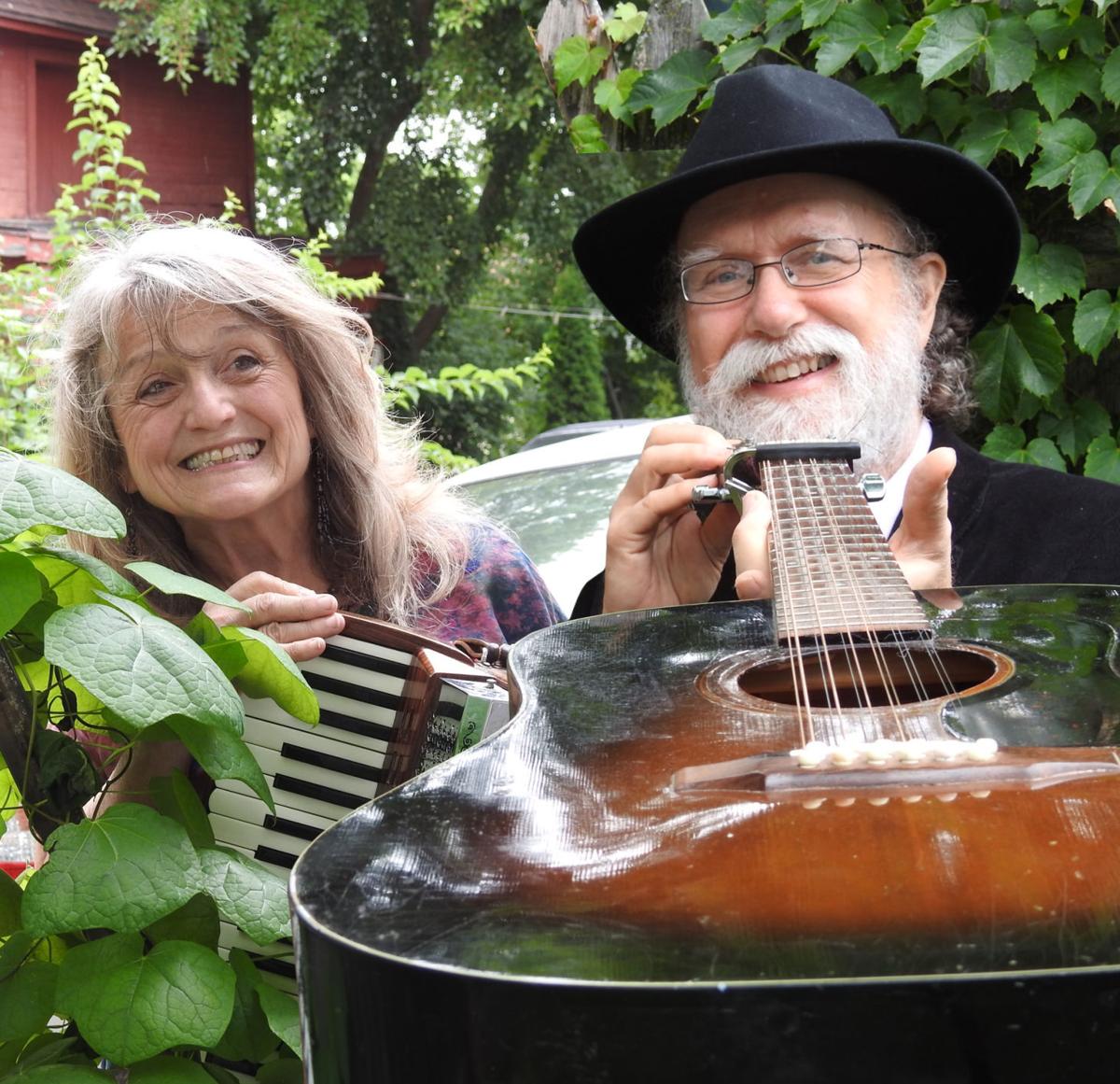 Dairyland duets, colloquial carols and a string of silly songs have mapped the nearly 40 year careers of Lou and Peter Berryman.
Next year the duo celebrates their 40th year of professional musicianship, but for now they celebrate the release of their newest songbook.
"We're nowhere near very well known, but we're a little bit of a rumor," said Lou Berryman. "People have heard our songs but don't know who we are. They know a song, but they don't know that someone wrote it and they have an identity somewhere...There's nothing quite like it to write a song that becomes something that a lot of people know without having heard you do it."
Their songbook is available for purchase online right now, but there will be a book release celebration and concert by the duo on Saturday at the Brink Lounge.
Books will be sold at a discounted $20 at the event and autographs will be available at no additional charge, according to the Berrymans.
The Berrymans, known for their comedic folk music that details life in Wisconsin and life in general, have released several books in the past that enable longtime listeners or new fans to bring home a piece of the musical magic.
Many of the Berrymans' more popular songs are listed in the beginning of "Lou & Peter's Big Songbook—Third Edition" including "A Chat With Your Mother", "Love is the Weirdest of All" and "Your State's Name Here". The book contains 223 songs — 13 new ones and the songs from their previous two songbooks.
A new photo collage graces the back cover of the book and inside are illustrations by Peter Berryman as well as a new introduction.
"We sort of had a feeling this would be the last book, but we've written four more songs since we put this book out," said Peter Berryman with a grin.
In 1984, when the duo released their first songbook, it was entirely hand lettered and notated, but now they're able to do it all digitally and the turnaround time is remarkably fast.
They used to have to go somewhere to get it laser printed, then go somewhere to have covers printed and then go to another place to have them bound, said Lou Berryman.
"(Now) it is just a matter of uploading the whole book to one place and five days later I had 100 copies on my doorstep — it's so cool!" she said.
Peter Berryman said that creating the books has never made the duo rich, but they've been popular enough to make it worth all of the work.
Song circle groups are also major proponents of the songbooks and are a reason the Berrymans keep publishing.
"It's a reason we keep doing books," Peter Berryman said. "There are song circles around the country that get together and just sing songs and they use books. We often have people requesting them or even just one song."
Although they are releasing this new book and continuing to write new material, the Berrymans are slowing down.
In an effort to head into a sort of semi-retirement, the duo has been reducing their number of gigs and limiting time spent traveling for shows.
"We've gone to what other people would consider full-time," said Lou Berryman. "We're down to playing about two or three times a month on an average rather than eight or 10."
You have free articles remaining.
After performing for nearly 40 years, the two want some time for themselves and their spouses — they haven't been married to each other since the early 1970s — instead of taking their show on the road for long periods of time.
They may not be circumnavigating the globe with their tunes anytime soon, but that doesn't mean the tunes aren't moving without them.
"You get an email from Australia and they say they just heard one of your songs," Peter Berryman said. "It's exciting that our songs can travel all over the world."
"That's been amazing," Lou Berryman said. "Especially when we don't want to travel so much anymore. Our tunes do the traveling."
The Berrymans try to limit their two day or more tour stops to just a few times a year.
Though they enjoy seeing their pockets of fans all over the country, Madison will always have a special place in their hearts.
"Madison, for us, has just been the ideal spot to live and have our base," Peter Berryman said. "One thing Madison audiences are good for is that you get the feeling that they're rooting for you. In other places you feel like the audience is looking at you and thinking 'make me laugh.' But in Madison, they start out expecting to like your music and they are very willing to let you experiment with some wacky song form or rhyme scheme."
Audiences play a vital role in the success of the Berrymans' music by approving or disapproving of a song through their laughter.
You know the audience likes what you're doing if they laugh, said Peter Berryman.
"One of the things we enjoy about this career is that we love to have a good audience reaction," he said. "They can clap if they like your stuff, but if they laugh you know they're getting it. It's easier to gauge in a way."
He said that strong audience reactions are one of the reasons they chose to write about humor.
If something isn't working, and people aren't enjoying it, they won't continue to play it, Peter Berryman said.
Even though they've been slowing down recently, it hasn't stopped their creative tendencies — especially since writing is the pair's favorite part of the business, according to Lou Berryman.
"We don't know what will happen with future songbooks, but we'll keep writing," Lou Berryman said.
Keeping fresh material in their back pockets was a habit they picked up from their nearly decade long run playing at the Club de Wash once or twice a week in the 1970s and the early 80s.
Their Club de Wash gig — located in the Washington Hotel that burned in 1996 — required new material so the audiences would keep coming back.
And, indeed, those fans kept coming back and many continue to do so all these years later.
"We've been performing here for 40 years so they know us," Lou Berryman said. "We have fans who are third generation — our fans bring their grandchildren to see us."
"It's sort of unusual," she said. "We've been very, very, very lucky to be able to make a living for so many years doing what we do."