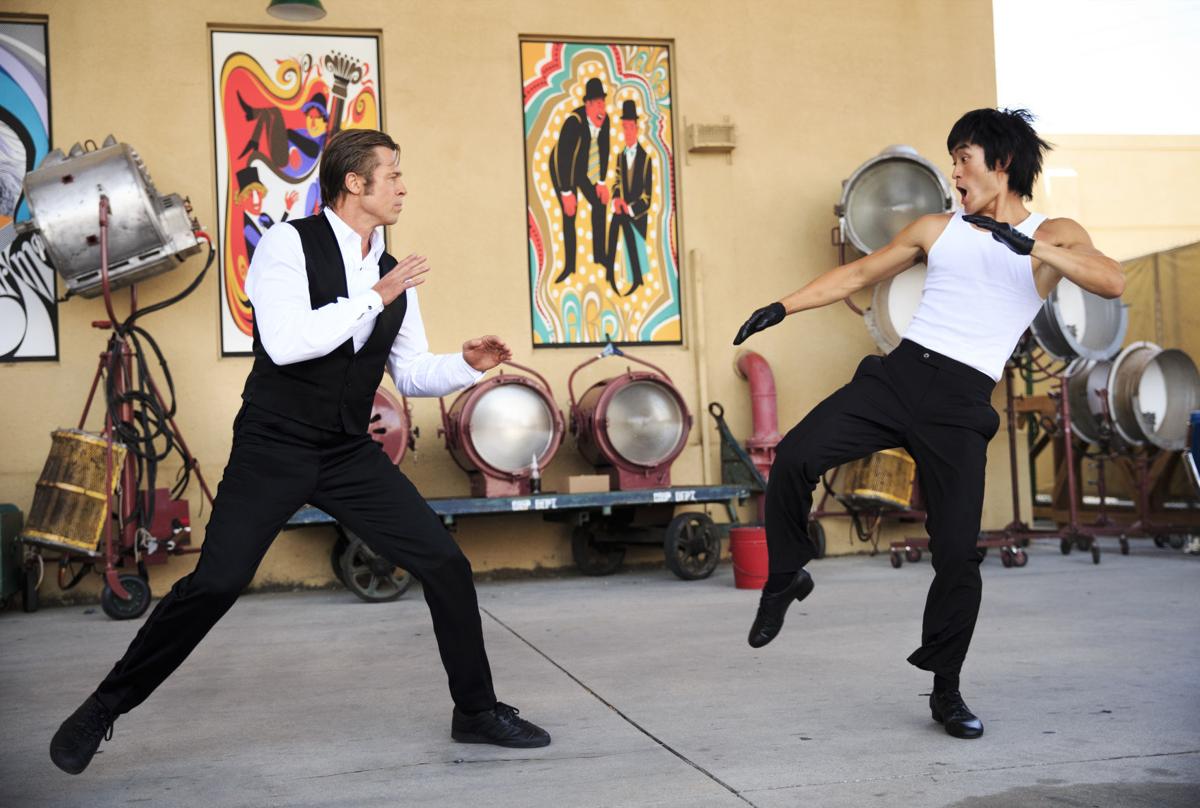 Who's that actor fighting Brad Pitt in the trailer for one of the summer's most anticipated movies?
If you live in Waunakee, he might be your neighbor.
Mike Moh, owner of Moh's Martial Arts in Waunakee, plays martial arts superstar Bruce Lee in "Once Upon a Time ... in Hollywood," the Quentin Tarantino feature due in theaters July 26.
Moh also appears several times in the trailer, which has generated some 18 million hits on YouTube. In one quick shot, he's wearing a coat thought to be part of Lee's show-biz wardrobe. In another, he's flying toward Pitt with a kick on the set of "The Green Hornet."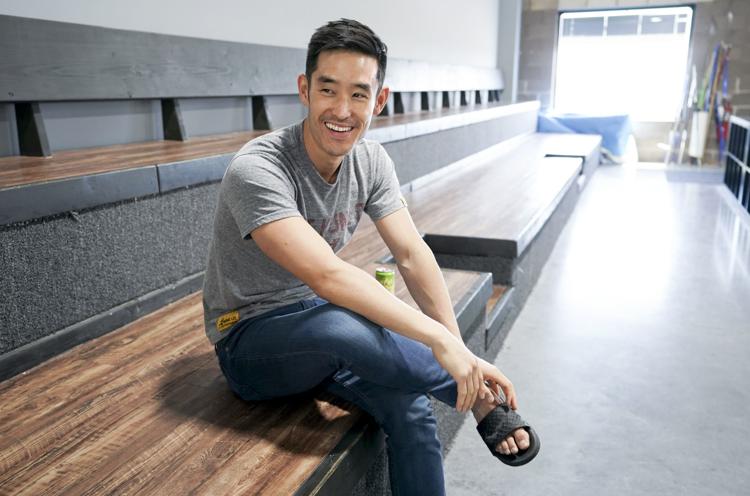 It's all part of Tarantino's vision for "Once Upon a Time … in Hollywood" — a mix of fact and fable set in late 1960s Hollywood. A final cut of the film — written and directed by the creator of box-office hits like "Pulp Fiction," "Kill Bill" and "Inglourious Basterds" — has been seen only at the 2019 Cannes Film Festival in May, where Tarantino begged audiences not to leak any details.
Moh himself hasn't seen the movie, though he expects an invitation to the Hollywood premiere next month. It features an A-list cast: Pitt, Leonardo DiCaprio, Margot Robbie, Dakota Fanning, Al Pacino and so on.
It's Moh's biggest role to date. In 2017, he appeared in the series "Marvel's Inhumans" on ABC-TV. He had a small role in "Empire" and appeared three years in a row on "American Ninja Warrior" before it moved to network TV.
After the Cannes screening, a Los Angeles Times critic praised Moh's "amusingly cocky Bruce Lee impersonation." A review in Variety described Lee as "played to ferocious perfection."
"I think Mike is in good company and fits right in," said the actor's agent, Chris Lee, "as he is a superstar in 'Once Upon a Time … in Hollywood.'"
Business growing
Moh himself leads a double life: Filming video auditions in his basement to send to Hollywood while running a thriving business in Waunakee.
Moh's Martial Arts moved last September to 1100 Frank H St. — more than doubling its former size to about 9,000 square feet — and spawned a sister business next door, Go Ninja.
Go Ninja is run by Moh's wife, Richelle, former director of product development at American Girl. The kid-friendly, indoor "American Ninja Warrior"-style course hosts kids' classes, open gyms, summer camps and birthday parties.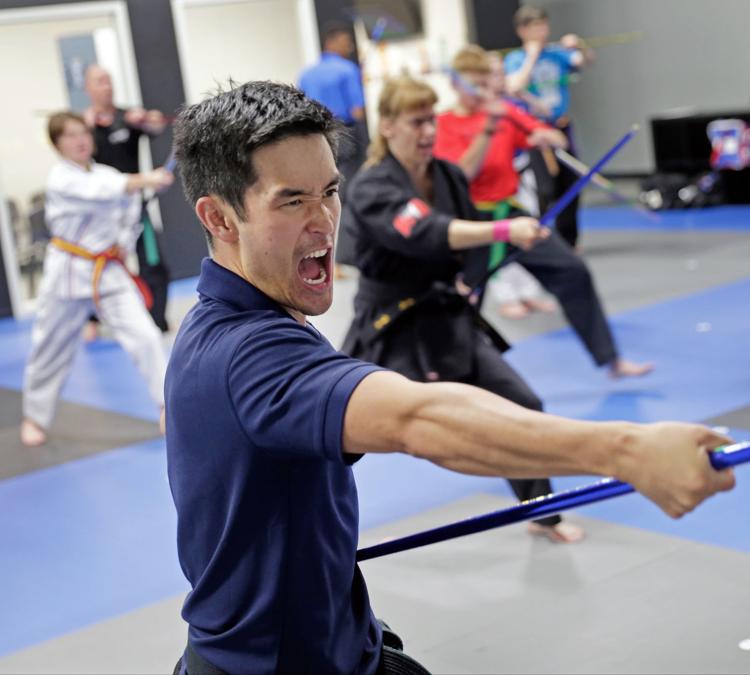 "This is our third full-time martial arts school location in Waunakee," said Moh, 35. "We've outgrown every place, so beyond just getting a little bigger, we thought, 'What can we do to serve the community better?' And the answer was, 'To reach more kids.'"
Moh and his wife — who have three children, ages 4, 6 and 8 — met for the first time in their youth. Both trained in Taekwondo at the same dojang in the suburbs of St. Paul, Minnesota — though Richelle was older and achieved her fifth-degree black belt before Moh did.
The two reconnected years later, eventually opening a martial arts studio in Minnesota with Richelle's mother. Moh got the acting bug after he landed a stunt role in a film starring one of his childhood idols, Jackie Chan.
The couple moved to L.A., where Moh earned his Screen Actors Guild card and Richelle landed a job with Mattel. But once they started having children, the Mohs felt ready to move back to the Midwest. Richelle landed a job at American Girl in Middleton; Waunakee also seemed ready for a new martial arts studio.
'A surreal moment'
Moh was in Waunakee teaching a class in April 2018 when his Apple watch relayed a message: His agent was calling.
"So I said to my assistant, 'Can you take this class?,'" Moh recalled. "I go into the office, grab my phone, and my agent says, 'I have a really cool opportunity for you.'"
But he'd have to be in L.A. the next day. "So I'm on my phone, furiously looking for flights. I flew out that night," Moh said.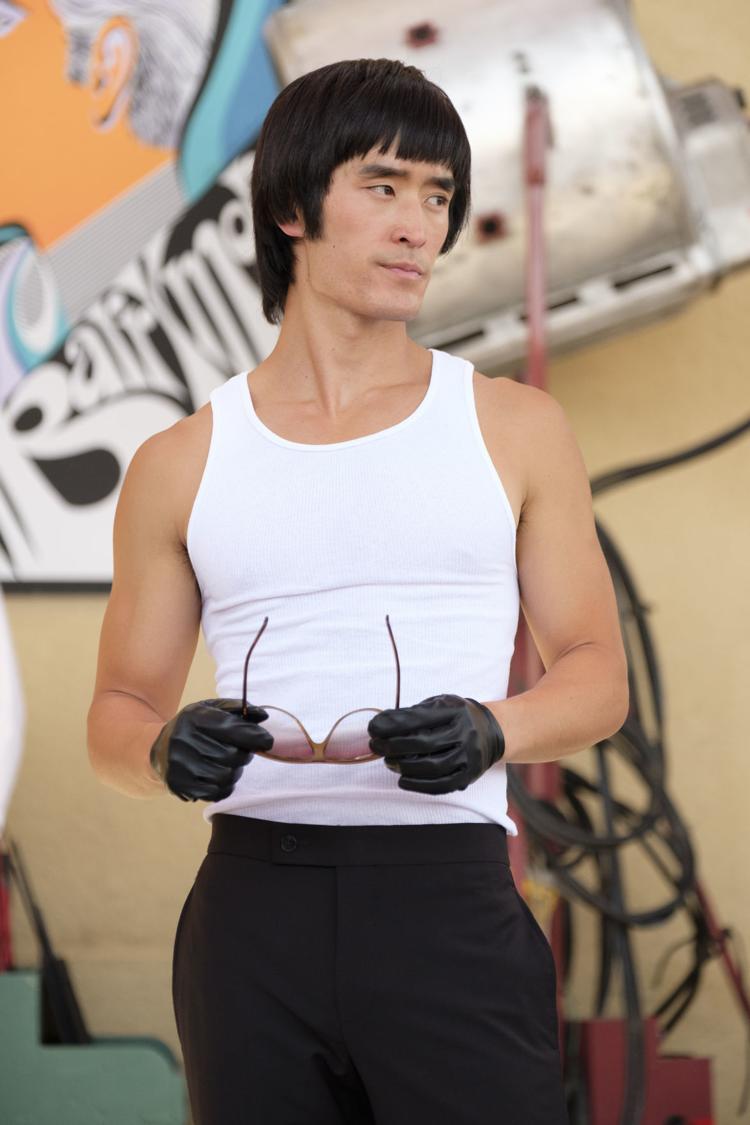 "The (Tarantino) film was so secret that they wouldn't send me the material" before his arrival in L.A. He had to learn his audition scene in less than 24 hours. Then back to Wisconsin.
"A week later, they (called and) said, 'Quentin liked your tape. He wants to meet you,'" Moh said.
"Another week goes by, and I wonder if I'm still in (the mix). Then my agent calls and says, 'Can you be there tomorrow?' I bought another ticket — and of course this is all on my own dime, because most actors live in Los Angeles and they just drive" to an audition.
On that next trip, however, Moh met Tarantino — in "kind of a surreal moment," he said. Moh read the Bruce Lee scene with the writer/director himself.
You have free articles remaining.
"We went through some of the fight scenes, too," because Tarantino "already has the movie in his head 10 different ways. We're going beat by beat. And he's big," Moh said.
"We just naturally start flowing into this fight choreography that he had envisioned. He said, 'I don't want it to be movie-like. I want it to be real. I want people to feel like these guys are really fighting.'"
Four-leaf clover
Bruce Lee died in 1973 at age 32, but he left behind a film and TV legacy and legions of fans.
Before his audition, Moh had tucked into his pocket a picture of a four-leaf clover drawn by his 8-year-old son with the words "Good luck, Dad." He called his wife for a last-minute pep talk. "She said, 'Just remember — you're the right guy. (Tarantino) wants to find the right guy. He wants the perfect Bruce, and it's going to be you. Don't leave that room without telling him how badly you want the role.'"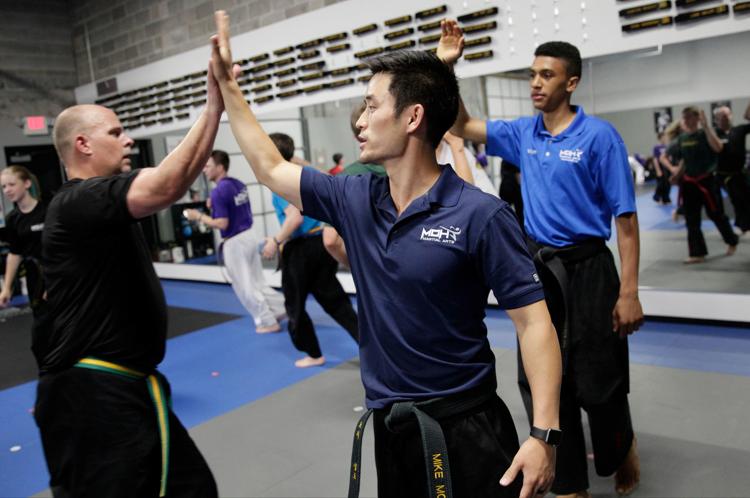 After the fight scene and audition, Tarantino asked Moh if he had any questions.
"I said, 'I don't have any questions. But I do want to say that if you cast me, people are going to think Bruce Lee has come back to life to be in your film,'" Moh recalled.
"It felt good just laying it out there, just feeling that confidence. Because Bruce walked the line between cockiness and confidence all the time. And I think that's why people loved him. That's the reason I gravitated towards him so much. You don't really think of Asian men as being cocky and manly and sexy and action stars — and he's the guy who broke that mold. I have him to thank for all these opportunities that I'm starting to get in Hollywood now."
'A who's who'
Moh flew back home the day after the audition with Tarantino, still not knowing much about the movie.
"All I knew was what the trades had released about it. It was very hush-hush. (We knew) that it was about 1969. At that point, people were calling it (Tarantino's) 'Manson movie.' He didn't call it that, and it's not a Manson movie, but I think people were guessing. It's (set) in 1969, Sharon Tate's in it, Charles Manson is involved — so I think they started labeling it. I just knew it was mixing fiction with reality."
Later, Moh got called back for a table read of the script with the cast. He was given an address of a production house on Sunset Boulevard that was crawling with security guards.
"I knock on the door, and the first person to open the door was Quentin. He said, 'Mike, great to see you — let me introduce you to one of my friends.'" It was Burt Reynolds.
Reynolds, who died suddenly a few months later, was expected to appear in the film. More stars filled the room.
"It was like a who's who of Hollywood," putting Moh "in full freak-out mode," he said.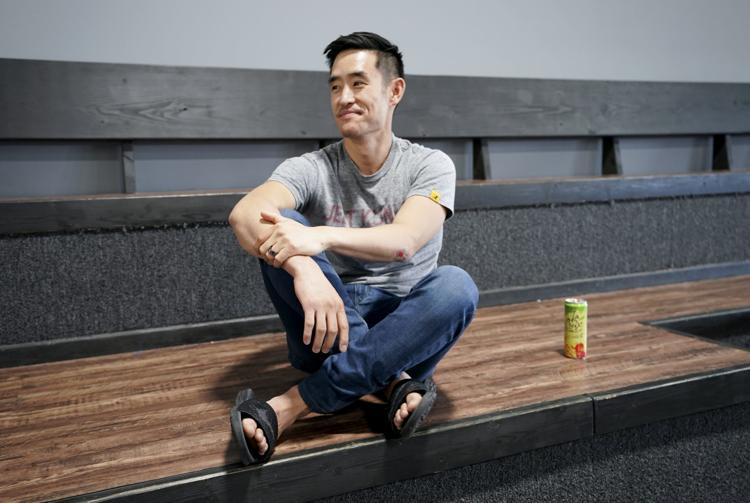 But he also figured it was "a test," and he'd have to nail the reading. Next, he was sent to an intense, two-hour workout with the film's stunt team.
Three weeks later, Moh got confirmation that he'd won the part. By mid-July, he was back in Los Angeles, doing more intense training with the stunt team, mastering moves in the martial arts style Jeet Kune Do, which Lee had invented.
Moh had auditioned for the lead in a 2017 Bruce Lee biopic, "Birth of a Dragon." At the time, it was "heartbreaking" not to get the role, he said.
"But looking back, I'm very glad that I didn't get that part," Moh said. "I don't think that if I had gotten that part, I would be here with this role. I think Quentin likes to have his own guys."
Every vowel
"Once Upon a Time … in Hollywood" got more press earlier this month when Shannon Lee, daughter of the late martial arts star, told the publication Deadline she felt "a level of annoyance" that Tarantino didn't contact her about including a Bruce Lee character in his film. Shannon Lee said she had no ill will toward Moh, according to Deadline.com.
Moh was aware of the story, which ricocheted through the Hollywood press.
"I've met Shannon. I respect her a lot," he said. "I can see her reasoning behind it. ... She's just trying to protect the legacy and protect the narrative of her father.
"But at the same time, he's a historical figure," Moh said. "I know that Tarantino is a huge fan of Bruce. I think it's great that Bruce is being exposed to a lot more people in the current day by being in this film."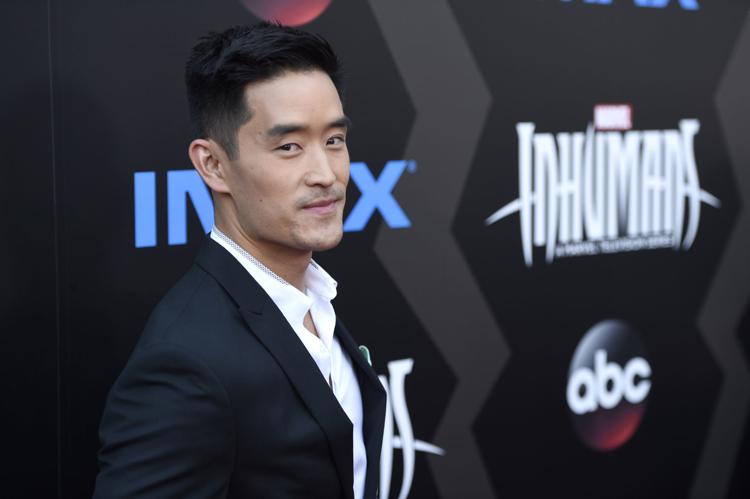 Moh got to wear a coat during filming thought to be Lee's in "The Green Hornet." To imitate the star's voice, he studied interviews with Lee that are now online.
"I put those interviews on my phone, and for hours a day I would just be listening, and would mimic his voice," Moh said. He wrote down in a notebook "every single vowel and every single consonant" in his lines for the role, plus a key on how Lee would pronounce them.
"It provided kind of a road map for the future," Moh said. "Whether it's a real or fictional character, now I know what kind of work and dedication it takes to portray a great character."