The Golden Globes award ceremony takes place Sunday and the Oscars are not far behind — somber reminders that for the past year the COVID-19 pandemic has made going to the movies almost impossible.
The good news is that some movie theaters are now slowly, cautiously inviting the public back in for the popcorn/soda/first-run-movie experience. The Marcus Palace Cinema in Sun Prairie, for example, is one of several venues in the Madison area welcoming patrons for socially distanced showings — or even a private theater rental.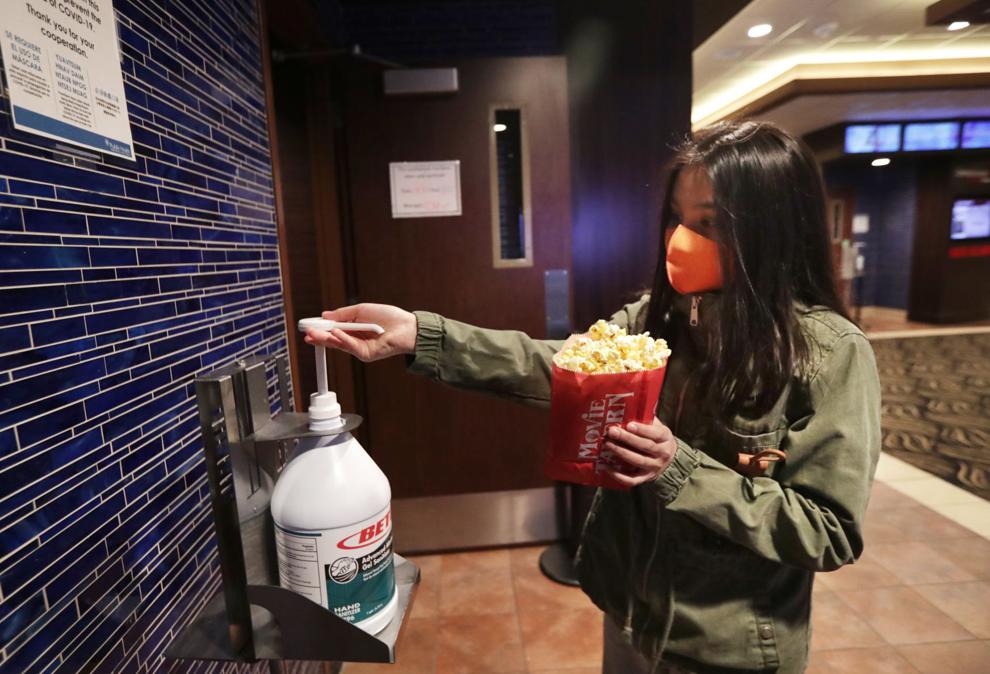 Seats are sanitized, masks are mandatory and customers are encouraged to order their concessions ahead of time online for pickup or delivery to their auditorium.
"People are trying to re-learn what they can do outside their homes," said Tom Reichelt, complex general manager at the 14-screen Palace Cinema, which now offers both general-admission movies and the rent-your-own-theater program called Marcus Private Cinema.
People "want to make sure when they bring their loved ones here that they feel safe. And we want to do that, not only for our business, but to make sure that the people who work for us, and their families, are safe as well," he said.
Melissa Mathieu decided to give the private showing experience a try last fall. Mathieu, of Oregon, took her family of five and her sister's family for a screening of "How to Train Your Dragon: The Hidden World" at the Marcus Point Cinema on Madison's Far West Side in early November.
"We've always loved going to the movies," she said. "We feel we've been really cautious with COVID. We didn't do family Thanksgiving. We didn't do family Christmas."
But by renting an 80-seat theater for her party of 10, Mathieu felt her children could at least see their cousins in person and have a shared experience — even if they were seated in their own taped-off rows of seats.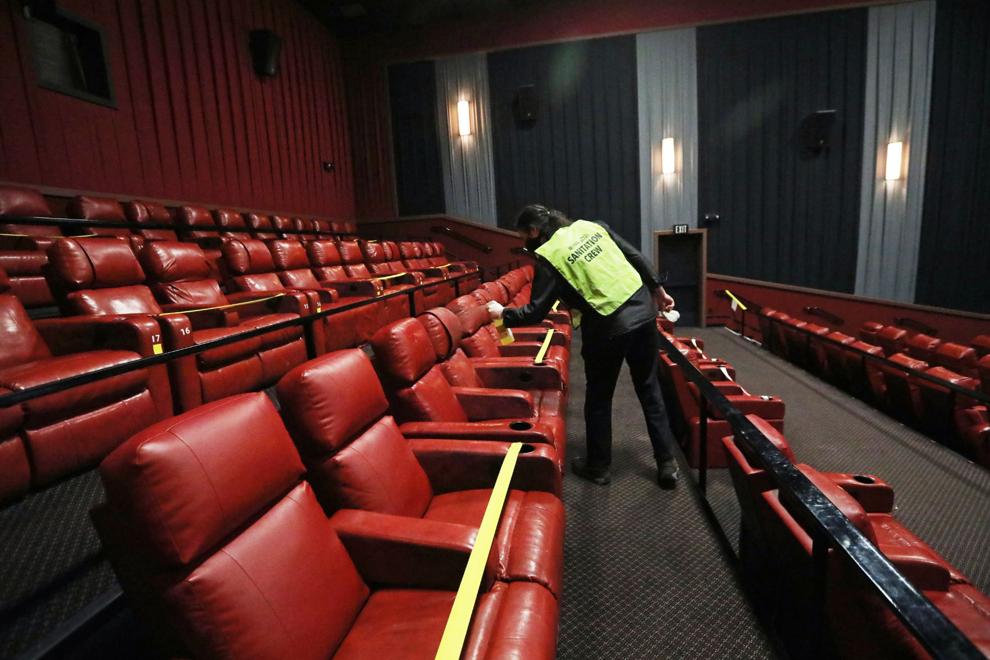 "It was great to get out of the house," said Mathieu, who's been helping her children, ages 11, 7 and 3, with online school at home. Her husband has also been working from home. After being homebound for so long, "I felt like it was even that much more special."
"To me it's not just seeing the movie," she said. "It's the experience: The big lobby, the giant screen. The kids were so excited when they went to find their seats. On the way back home, we talked about our favorite parts of the movie. To quote my 3-year-old, 'That was awesome!'"
Mathieu's family returned to the theater again to see "Croods 2." Then she invited another sister and her family for "Wonder Woman 1984." And she's now made reservations to see the new animated feature "Tom & Jerry" in March, she said.
port
The pandemic is by no means over. The U.S. recently crossed the tragic threshold of 500,000 deaths due to COVID-19. But as new coronavirus case numbers slowly decline, Reichelt says he is getting more calls with questions about Marcus Private Cinema, where moviegoers can now rent their own theater for up to 25 friends and family members.
Audience members are carefully seated in clusters by household and must wear masks. Prices range from $99 to $179 depending on a number of factors, including how long the movie has been around.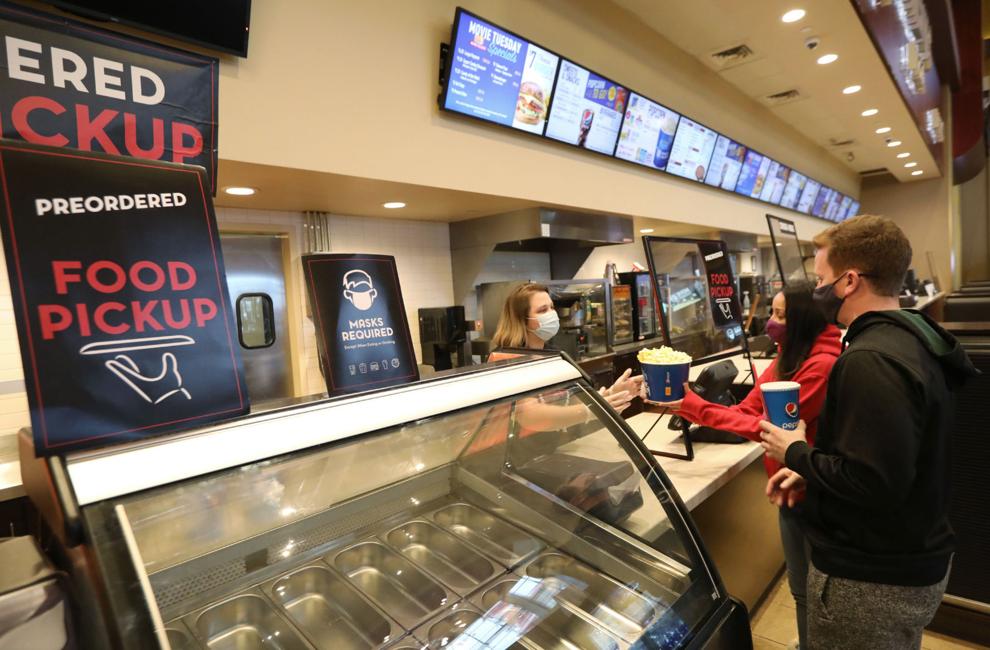 The past year has been a roller-coaster ride for theaters. In accordance with public health orders, the Palace, for example, closed in March and reopened in August. It closed again before Thanksgiving and reopened in the middle of December.
Last fall, 54 movie operators across Wisconsin shared in $10 million in grants from the COVID-19 Movie Theater Grant Program. The awards were funded through the federal Coronavirus Aid, Relief, and Economic Security (CARES) Act.
That aid, plus a PPP loan to keep staff on the payroll and the generous support of the community has helped the Bonham Theatre & Video in Prairie du Sac keep its doors open, said owner Connie Henry.
The family-owned business includes a 128-seat theater on the main level, plus two 50-seat theaters and a DVD-rental service. Moviegoers currently can buy tickets to a public showing or rent a theater for up to $75. The Bonham also offers a children's birthday package that includes a private movie showing, junior popcorn and junior soda for $11 per person.
"We keep plugging along," said Henry, who said income at the theater dropped 75% in 2020 compared with 2019. She's had to cut back on staff hours, and does not get paid herself.
"I do this because I love the movie business," she said.
Henry set up a curbside service for movie popcorn and candy pick-up, and at a time when customers could not come inside the building, painstakingly taped DVD covers to the window so that customers could see what new video rentals she had on hand. During pick-ups, many customers have told the theater to "keep the change," she said.
"The community's been very good."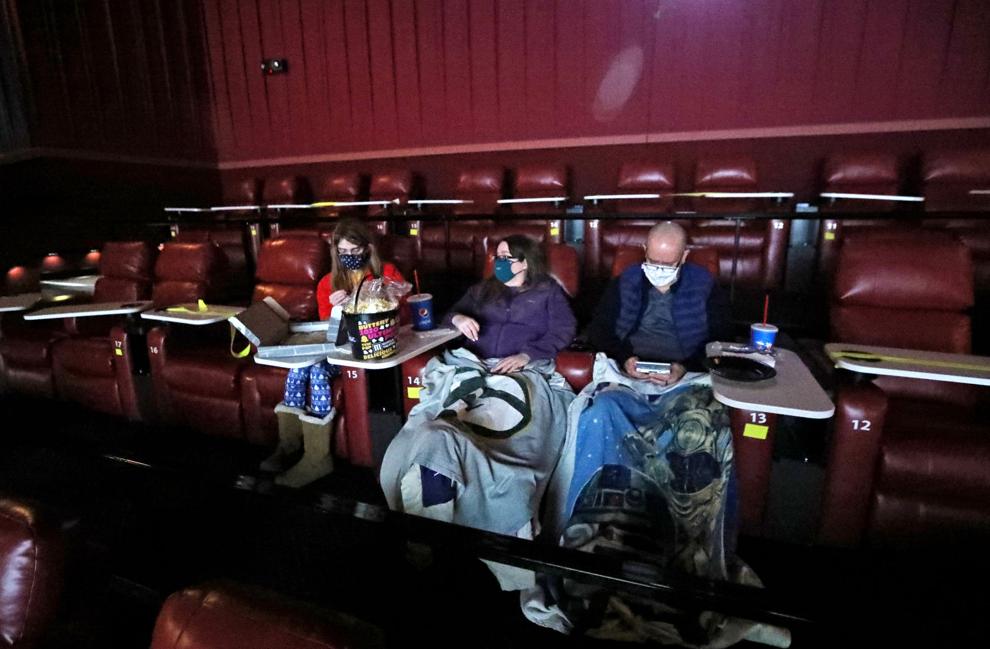 'CinemaSafe' standards
A retired nurse who still does EMS work, Henry makes sure surfaces in the theater are diligently sanitized. Groups of patrons are seated from 8 to 12 feet apart. The venue upgraded its HVAC system last April.
The Bonham Theatre is among 425 companies in more than 3,200 locations participating in CinemaSafe, which established health and safety protocols for movie theaters across the country reopening during the COVID-19 pandemic. Commissioned by the National Association of Theatre Owners, the program sets standards for theaters and also offers safety tips for moviegoers at cinemasafe.org.
Milwaukee-based Marcus Theatres, the fourth-largest theater chain in the U.S., also is a CinemaSafe member, as is AMC Theatres. AMC Madison 6 at Hilldale shopping center is currently open three days a week, with public showtimes on Fridays, Saturdays and Sundays and private theater rentals. The AMC chain told the State Journal it is not giving interviews at this time, but has posted a strict mask policy on its website describing which kinds of masks are acceptable and not acceptable in its theaters.
Messages to Flix Brewhouse at East Towne Mall and Silver Cinemas Market Square Theatre were not returned, and the websites for those movie theaters indicate they remain temporarily closed. New Vision Fitchburg 18, home to Madison's only IMAX screen, announced last summer that it would not reopen.
Reichelt of Marcus Palace Cinema said he is committed to taking "slow steps" to helping the public feel comfortable returning to the big screen. That includes 20 gallons of hand sanitizer stationed throughout the Sun Prairie theater complex, a "checkerboard" seating pattern in auditoriums to preserve social distancing, a regimen for cleaning seats between shows and recently installed filters with MERV-13 ratings for higher levels of air purification throughout the facility.
"Movie theaters are still struggling," he said, noting that the recent Dane County health order that allows 25 people in an auditorium, up from the previous limit of 10, is a step in the right direction.
"It's been tough. Twenty-five seats definitely helps," he said. "We are working with our government partners and if we do this right, we think the recovery will happen at a nice pace."
Movies offer "two hours of escapism" at a time when plenty of people need that, Reichelt said. The new releases of "Tom & Jerry" and the upcoming Disney feature "Raya and the Last Dragon" are "exciting for our industry, because we know with the new titles that people will really want to come out to the movies."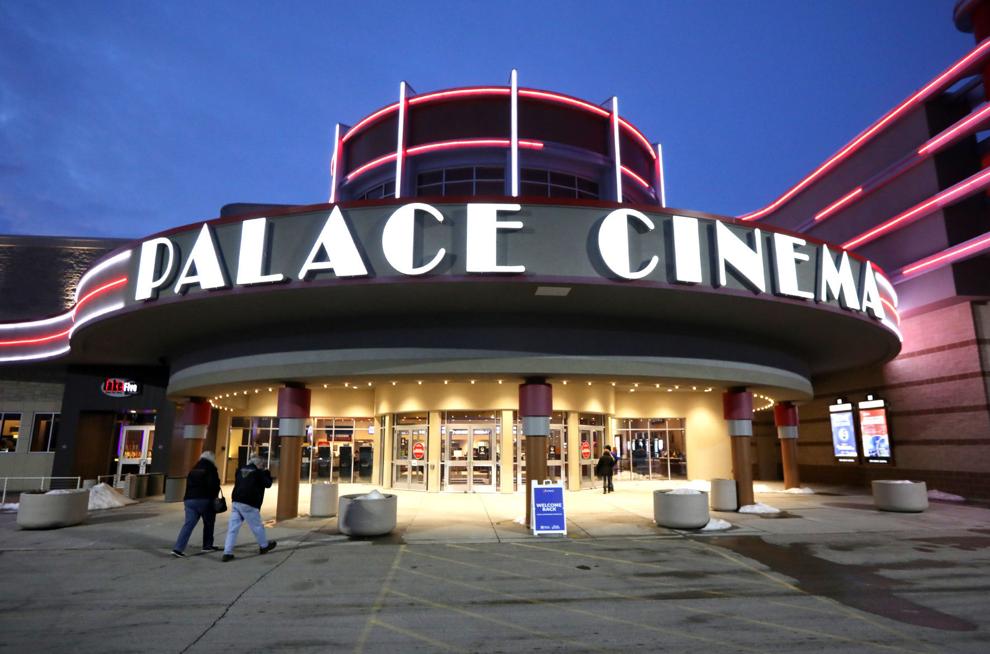 Back to the big screen
Amber Rutledge of Madison was looking online about where to buy movie theater popcorn when she found out she could rent a whole theater through the Marcus Private Cinema program.
"My boyfriend and I are pretty much in lockdown. We're trying to support local businesses when we can," she said.
So the couple decided to reserve a private Saturday matinee screening at the Palace. They picked the Tom Hanks Western "News of the World" because its "expansive cinematography" deserves to be seen on the big screen, she said.
It was a "neat experience" to have a whole theater to themselves, although "once the movie starts, you're kind of in your own little zone anyway," Rutledge said. The couple went back a week later to see "Promising Young Woman."
Last summer, Rutledge took in a drive-in movie at the Madison Mallards' Duck Pond Drive-In. And she also streams entertainment at home.
But nothing beats a big-screen cinema, she said. "We love going to the movies. And it's just been so long."