Hop aboard a free shuttle to Sunflower Days at Pope Farm Conservancy Park, 7440 Old Sauk Road, Town of Middleton, 8 a.m. to 9 p.m. daily Friday through Aug. 4.
No parking is allowed at, or near, the park. Free parking and shuttles are available at Wisconsin Brewing Company, 1079 American Way, Verona; Bob Suter's Capitol Ice Arena, 2616 N. Pleasant View Road, Middleton; or Blackhawk Church (no parking on Sunday), 9620 Brader Way, Middleton. Admire the 10-and-a-half acres of sunflowers in various stages of bloom, learn about about conservation and the history of Pope Farm and more. Daily admission is $4/adults, free for children ages 12 and under, and can be purchased on-site, at parking/shuttle locations, or online.
Celebrate Waunakee
WaunaFest kicks off at 4 p.m. to after midnight Friday and continues 7 a.m. to after midnight Saturday, and 8 a.m. to 9 p.m. Sunday in Centennial Park, 901 Holiday Drive, Waunakee. Browse the arts and crafts fair and the classic car show, hear live music, ride the carnival rides and more.
The WaunaFest parade begins 11 a.m. Sunday at the corner of East Main Street and South Division Street, in Waunakee, and travels down Main Street to O'Malley Street, then down O'Malley Street to Sixth Street, down Sixth Street to Holiday Drive, and follows Holiday Drive to Centennial Park.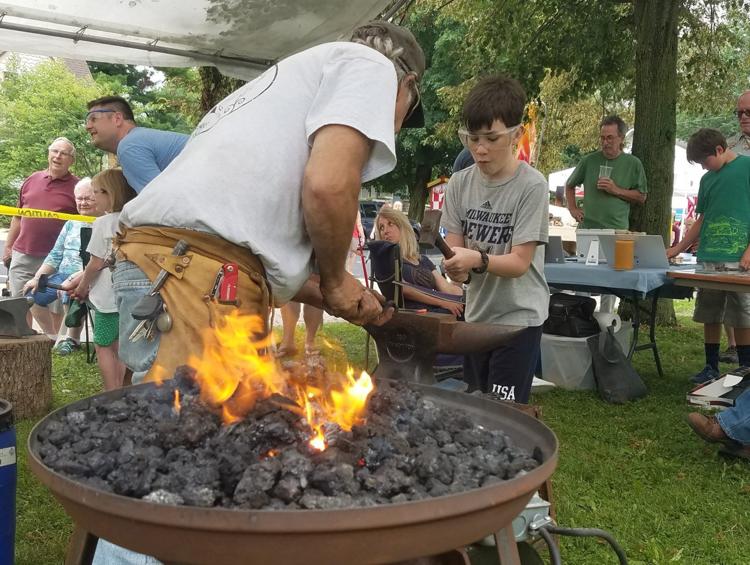 You have free articles remaining.
Register for more free articles
Stay logged in to skip the surveys
Creating with fire, heat, smoke
Forge ahead to Westside Park, 300 W. Water St., Cambridge, for the Midwest Fire Fest 10 a.m. to 10 p.m. Saturday and 10 a.m. to 4 p.m. Sunday. The free festival celebrates all things created with fire, heat and smoke and is "part art fair, part makers fair, part music fair." The fest lets visitors watch artist demonstrations, try hands-on activities, see fire dancers and more.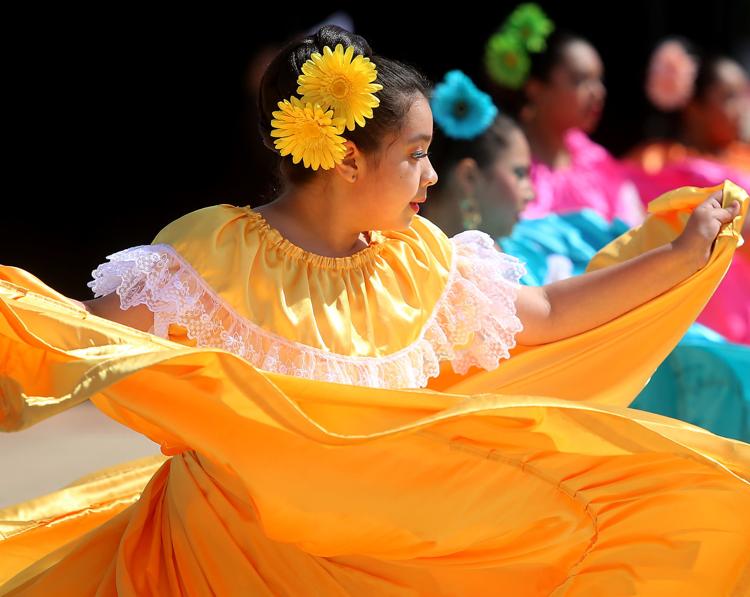 Join the parade
Join the Convergence parade to Atwood Fest Saturday. Parade starts at 11:35 a.m. from any of four points: Circle Park behind Plymouth Congregational UCC Church, 2401 Atwood Ave.; path between Goodman Community Center and Madison Kipp, 201 Waubesa St.; Hawthorne Park, 220 Division St.; and the Yahara Bridge at Williamson Street. Decorate bikes or turn a wagon into a float, grab a musical instrument, dress up and join the parade as all four paths meet at the festival on the 2100 block of Atwood Avenue.
The festival, featuring live music, food and kids activities, runs from noon to 9:45 p.m. Saturday and noon to 7:15 p.m. Sunday.