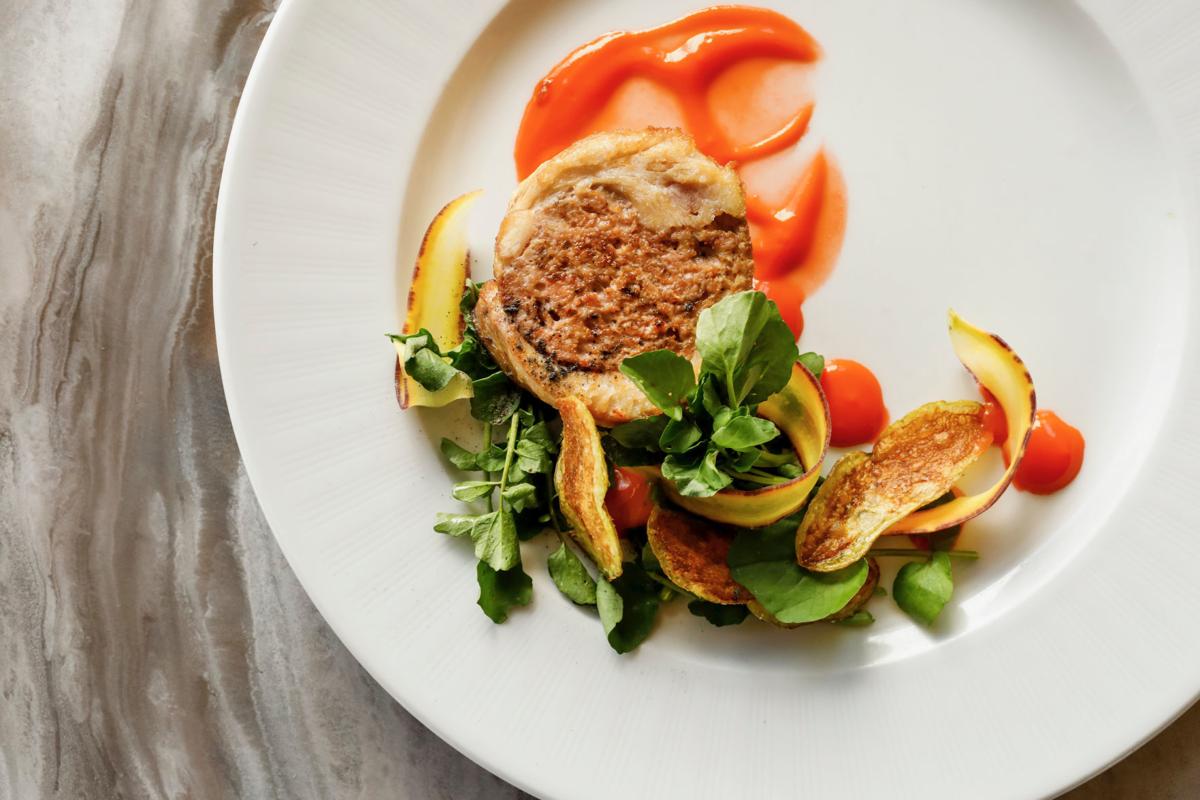 In a food-obsessed society, what we eat is regularly broadcast through social media channels and television shows, often subjected to extreme close-ups.
Food photography is the focus of a new exhibit in the art gallery at Yahara Bay Distillers. The exhibit, during June and July at the Fitchburg distillery, puts an emphasis on both art and community.
"We feel it is a current phenomenon. People love to photograph food," said Liz Dueland, Yahara Bay Distillers' marketing manager. "They see the artistic nature of food as an element in art as well as something to be photographed."
The gallery has been a part of Yahara Bay since the distillery moved in fall 2016 from its original Madison location on Kingsley Way. At 20,000 square feet, the newer Fitchburg facility is four times as large and sits kitty corner from Quivey's Grove restaurant.
Catherine Quint, who owns Yahara Bay with her husband Nick Quint, is a painter and art educator who has taught in Madison and around the Midwest for 50 years.
The show, which opens Friday, features works from photographers Patrick Stutz, Sunny Frantz and Ruthie Hauge. A free gallery opening from 5 p.m. to 7 p.m. Friday features a complimentary cheese board styled by Dueland, also known as "Madison Cheesemonger." 
The show centers on preserved food and drink by featuring honey, grains, spirits, meat and cheese, and is part of Yahara Bay's first-time Preserve Festival taking place with four events over the next two months.
The events, all held at the distillery on Nesbitt Road, are a pancake breakfast, a FEED Food Fest, a honey festival, and a Blues & Booze festival. (See sidebar at bottom for dates, times, prices and other details.)
The idea is that summer's bounty can be preserved for future months by curing, distilling, or fermenting, said Dueland, who was the former cheese buyer at Metro Market.
Dueland styled a tower of cheese that was photographed by Stutz for the December cover of Madison Magazine.
There's a lot of interest in food photography, she said. "I feel like so many of us today are amateur food photographers, so why not have the opportunity to see the pros, the professional photographers, and their take on preserved foods?"
Stutz, 42, started shooting in 2005 through his work as a freelance writer. Editors would often ask for pictures to accompany his stories, and, since he's always been artistic, he began enjoying the photography part of his assignments.
Then he started winning awards, not only for his written work, but also for his photography, and it progressed from there. Gradually, the balance shifted from writing to photography.
About a quarter of Stutz's photography is now food related. He's been working with Dueland for almost two years, and with Yahara Bay for about a year.
It wasn't something he planned to get into, but he started lighting food scenes the same way he lit his fine art photography and got good results.
The first real piece of food photography he did ended up winning a gold medal from the American Advertising Federation. About eight months later, he shot the cheese cover for Madison Magazine.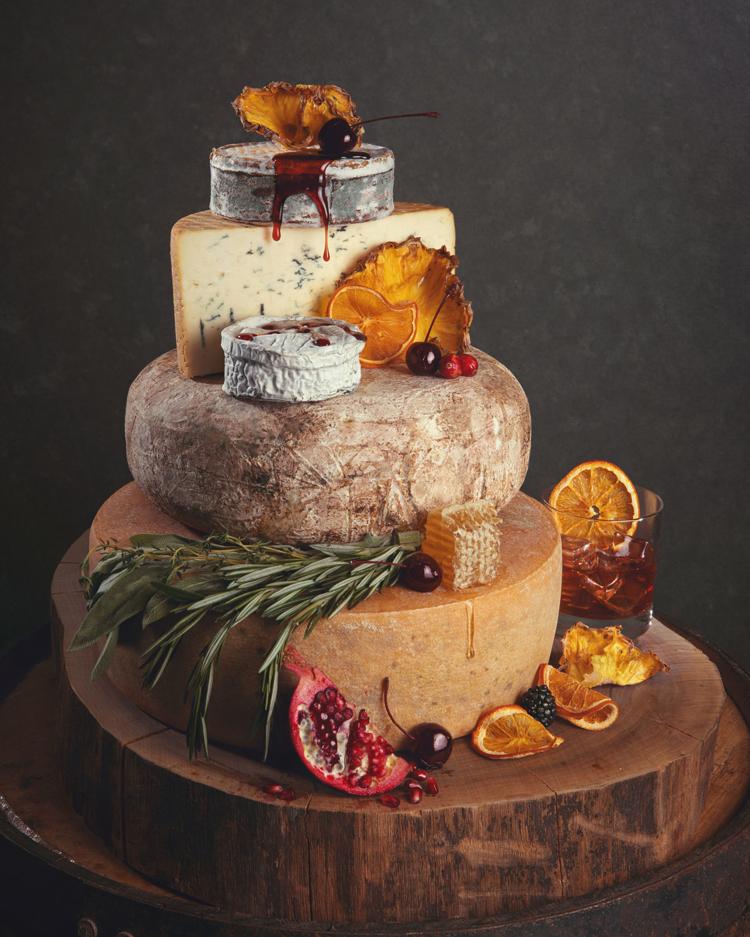 Photographing food presents a whole new set of challenges, Stutz said, because when he's photographing people, he's looking for personality and trying to bring it out.
Through posing and lighting, he said he can draw emotion out. "When you're shooting food photography you don't get that."
Stutz is displaying three cheese pieces in the show, plus another set that plays off the word preserve. The photos examine how food helps preserve culture or how culture is preserved through food, he said.
The Preserve Festival was born out of the culture Yahara Bay has developed in its 12-year history as a family-owned company, Dueland said.
"We make craft spirits one barrel at a time," she said. "And when we thought about what a spirit is, it's really a preserve."
The distillery uses lots of local fruit and honey. For example, its 3rd Gear Old Fashioned has fresh Door County cherries. The ready-to-drink cocktail has rye, bourbon, brandy and seasonal apple brandy. Customers just add ice and soda. Yahara Bay's apple brandy uses honeycrisp apples from the Kickapoo region, Dueland said.
Yahara Bay has about 20 employees and makes more than 25 products under the Yahara Bay label. Since opening, it's made about 50 products for 15 brand owners, and has handled production for other Wisconsin distillers as they've started up.
The company also imports and bottles nearly 90 products for vomFASS stores nationally.
"We actually bottle almost 150 products here," Dueland said. "We're one of the most prolific distillers in the Midwest."
The Fitchburg location has a tasting room the Quints call a public house where guests can have a cocktail and a flatbread and see the company's production facility through a glass wall. There's free live music every Friday.
The gallery is open during gift shop hours and public house hours. For more information, check yaharabay.com.
Stay up-to-date on what's happening
Receive the latest in local entertainment news in your inbox weekly!