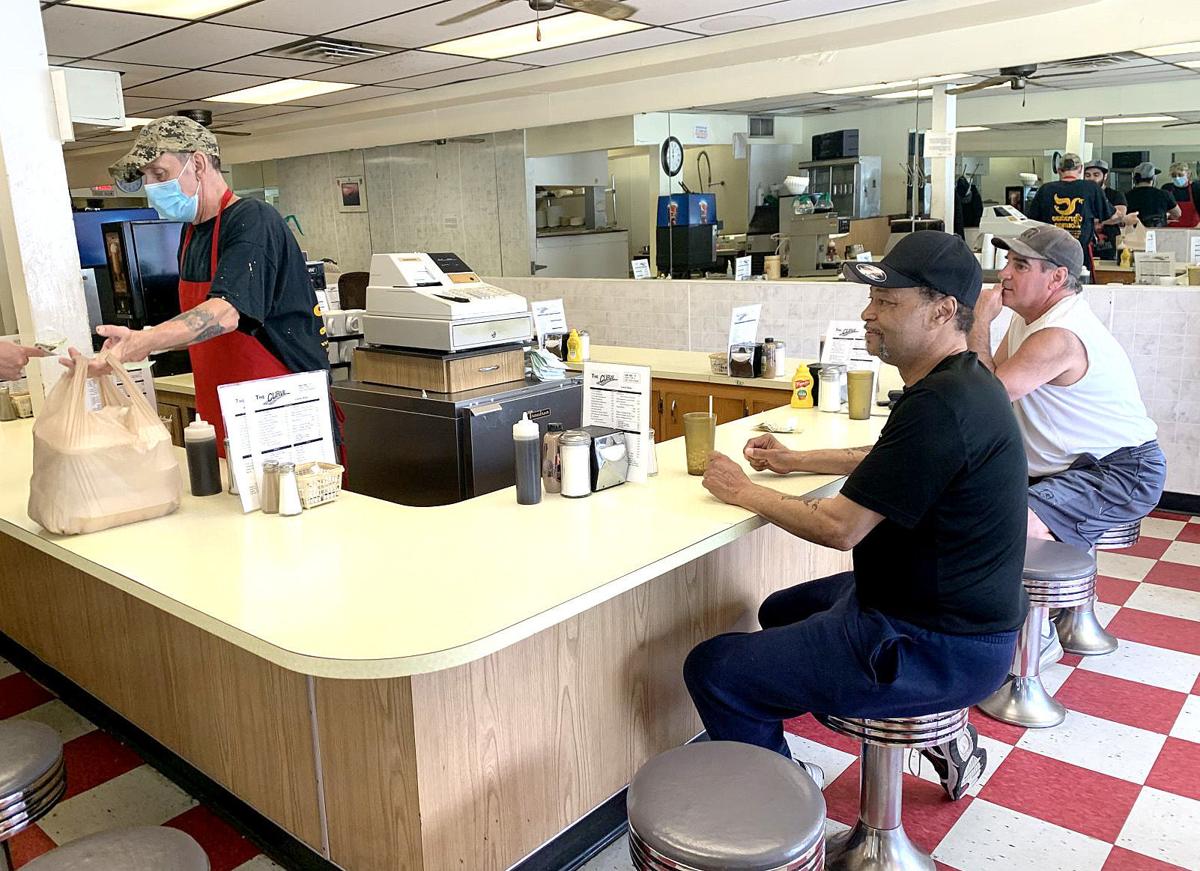 The empty stool between Joe Shulla and Rodney Abernathy at the lunch counter Tuesday at The Curve on Park Street wasn't a nod to social distancing guidelines.
"We always sit a seat apart," said Shulla, who would join Abernathy at their favorite lunch spot three or four days a week before COVID-19 put a stop to their visits. "Rodney likes space."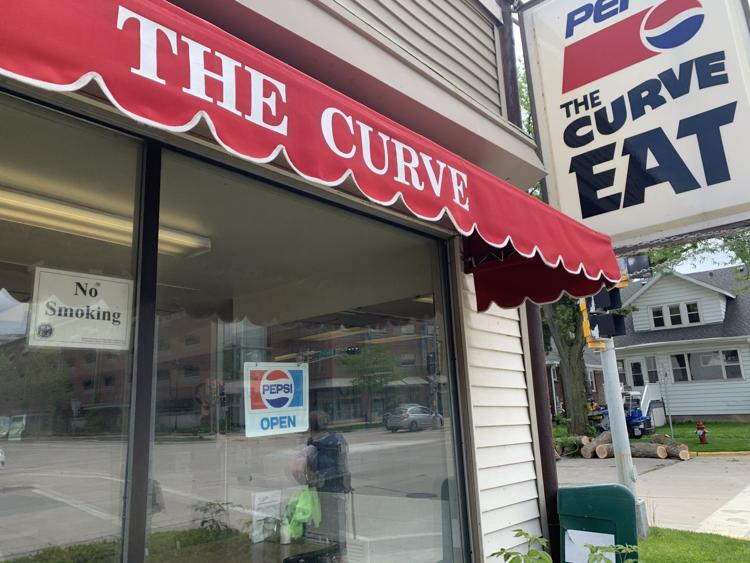 The men, along with three other customers sitting at tables in the back of the small diner, were among the first people to eat inside a Dane County restaurant in more than two months as businesses in the county were allowed to open at 25% capacity with certain public health requirements and physical distancing protocols to help contain the continuing public health threat.
Shulla, 63, is the creator and owner of the Pontoon Porch, a two-level cruise boat on Lake Monona. But he said he can't operate the service this summer because of county guidelines that people from separate households stay 6 feet apart from each other.
Instead, he's creating mounted plexiglass shields for businesses, starting with 20 for Associated Physicians on Regent Street. Abernathy, 66, works for Shulla. Before Pontoon Porch, Shulla had a woodworking shop on Atwood Avenue for 20 years.
"I have to have money coming in somehow," Shulla said.
But many Madison restaurants appeared to either stay closed or stuck to carryout and delivery.
"We're still strategizing," said Phillip Hurley, co-owner of the popular Downtown restaurants Sardine and Marigold Kitchen, and Gates & Brovi on Monroe Street. "We feel like we're going to try to be patient — as much as being idle is hard right now, and we're hardly being idle. We're doing a lot of things behind the scenes, but we just want to be cautious and we feel like patience with this is going to pay off."
Sardine served its last brunch March 15 and all three restaurants have been closed since. Hurley and his business partner, John Gadau, plan to see how the situation plays out in Dane County and around the country first, concluding it would be too difficult to open and then have to retract.
"We're trying to make really long-term plans on this, and we don't (want to) lose money and put people in harm's way," Hurley said. "Our personal choice right now is just to hunker in and be patient and stay fresh and creative and we'll see where that leads."
Under Phase 1 of the county's "Forward Dane" order, restaurants are allowed to have 25% indoor capacity with tables spaced at least 6 feet apart. Each table is limited to a maximum of six guests. Bar areas must maintain at least 6 feet of space between each person.
After 14 days of Phase 1, local health officials will analyze a series of metrics, and, if met, will move to Phase 2, which allows 50% capacity.
Re-evaluating
Mike Pratzel, who owns Manna Cafe and Bakery on the North Side with his wife, Barb, said they closed for about a week at the beginning of the pandemic and then started doing takeout. The restaurant is open Tuesday through Sunday with limited hours.
The Pratzels are meeting Wednesday with their managers to discuss how to proceed.
"I don't think anybody around here is in a hurry to open it up," Mike Pratzel said. "It's a lot of effort to change things up for a limited amount of space."
Caitlin Suemnicht, chief operating officer of Food Fight, said the Madison restaurant group hadn't opened any of its 20 restaurants Tuesday, but that Luigi's, Cento, DLUX, Monty's Blue Plate Diner and Bassett Street Brunch Club will open to limited service by the end of the week.
Other Food Fight restaurants will open as company officials assess the developing situation, Suemnicht said.
Most of the restaurants will reopen as reservation-only, and Suemnicht said they will ask customers to wait outside or in their cars until they get a text that their table is ready.
Food Fight has adopted heightened hygiene policies and cleaning procedures and conducts "temperature screens" of employees before they start work each day, she said. Employees are asked to stay home if they or someone in their home have symptoms. All employees are required to wear a cloth face covering while working.
A slow start
Operating at 25% capacity doesn't begin to approach the break-even point for most bars.
But it's better than operating at 0%, said Carole Benson, manager of the Sundown Saloon, 57 S. Stoughton Road. She trimmed overhead by having a single cook and bartender on the schedule Tuesday.
"Customers aren't breaking down the doors by any means, but we've got a good regular base and everyone's been popping in to say hi," she said.
Bars depend on developing close relationships with regulars, she said, and when the saloon shut down in March, it was hard to abruptly lose those ties. Benson has continued texting or calling customers. Some who normally stopped by for breakfast on Sunday mornings after church took to visiting Benson outside her home in recent weeks.
The bar can have 27 people inside at 25% capacity, she said. On Tuesday, between eight and 10 customers were present throughout the day. Still, Benson found herself occupied.
"Even when you're slow, it seems busy because you're sanitizing," she said.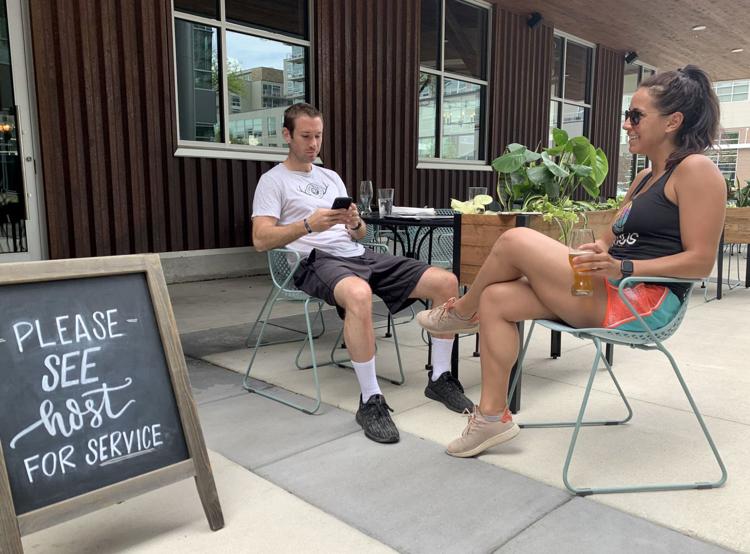 At Badger Tavern on Madison's Near West Side, the bar's patio helped co-owner Mike Franklin feel comfortable reopening Tuesday because it expanded his seating capacity.
The bar, at 1612 Seminole Hwy., started offering carryout after securing a small business loan from the federal government. Franklin said the bar lost money on curbside delivery, but the overall losses from opening with limited capacity won't be any greater than those losses.
Curds and beer
Blue Moon Bar & Grill, 2535 University Ave., opened with eight tables. Employee Jim Schmock said business was slow, but that's to be expected on the first workday after a long holiday weekend.
Ashley Ponyicsanyi, 30, and Kimball Webster, 31, were back at Vintage Brewing Company on East Washington Avenue, formerly known as Tangent, a place they frequented before the outbreak of the virus.
Ponyicsanyi, of Sun Prairie, said she visited Vintage's website first and was convinced the business was taking the proper precautions. The two of them had Vintage's wrap-around patio to themselves just after noon.
They both had the day off work and had ordered cheese curds to go with their beer.
"It's the first time I've eaten anything but takeout in two months," Ponyicsanyi said. "Takeout just isn't the same."
---
COVID-19 in photos: How we're adapting
Middleton High drive-up graduation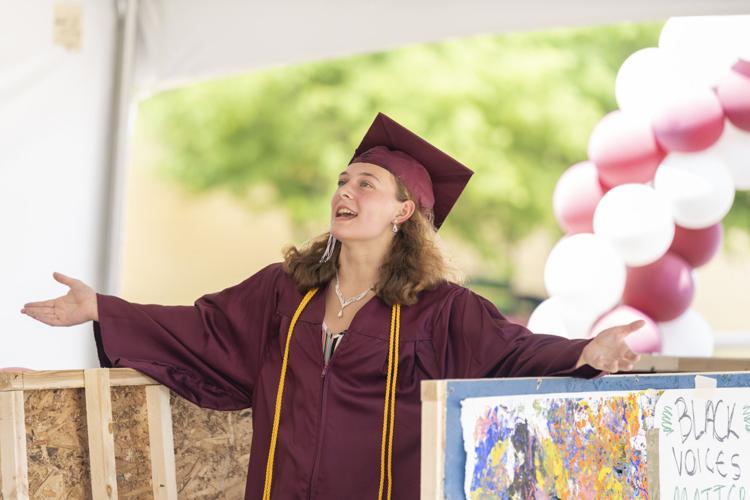 Anti-mask protest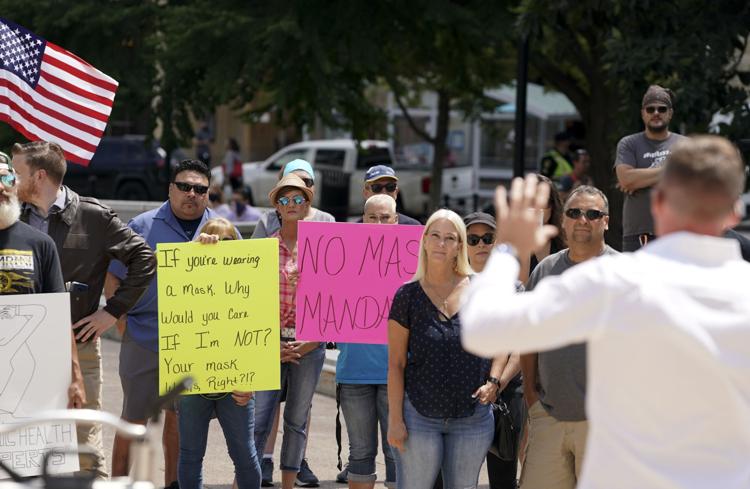 Making COVID-19 masks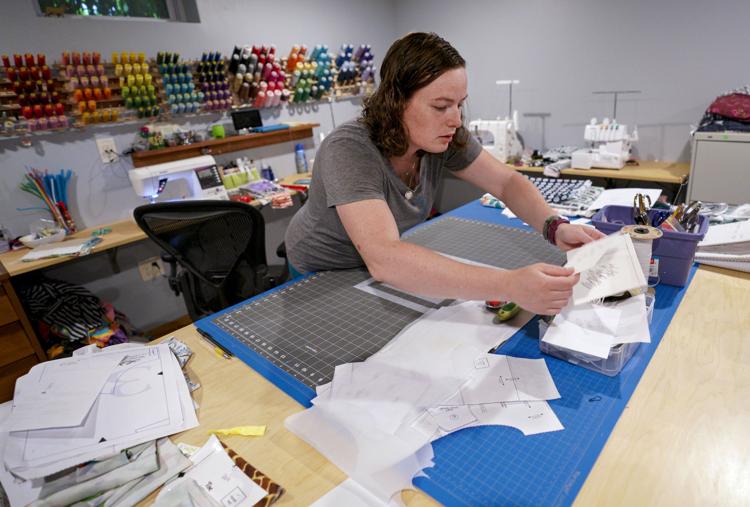 Shortage of coins
Goodman Pool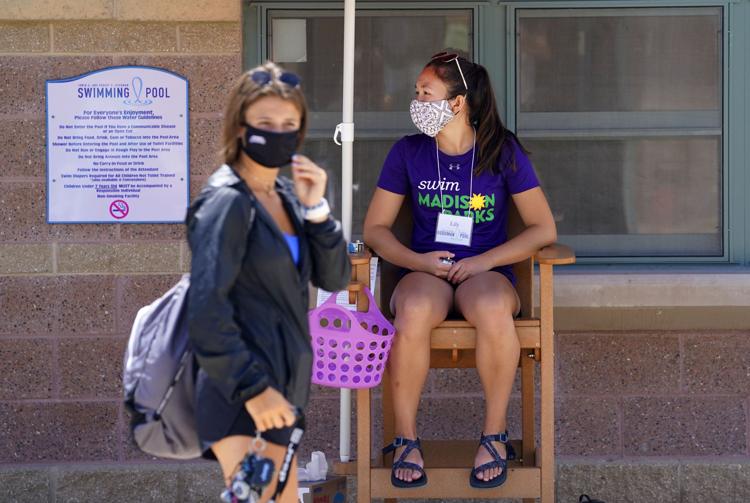 Goodman Pool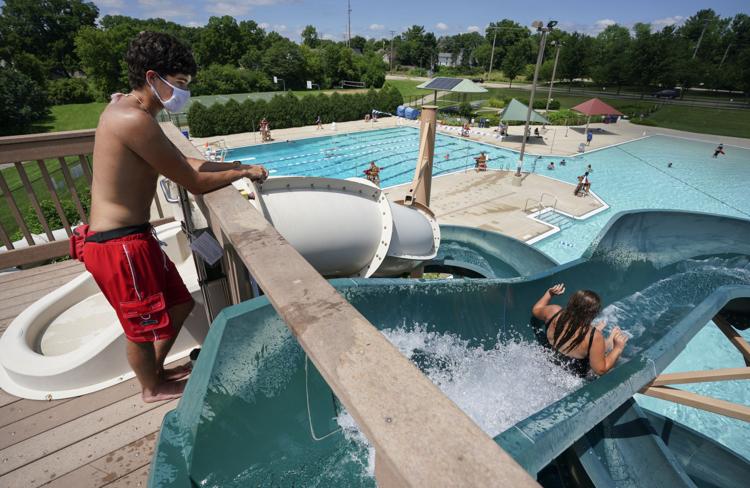 Goodman Pool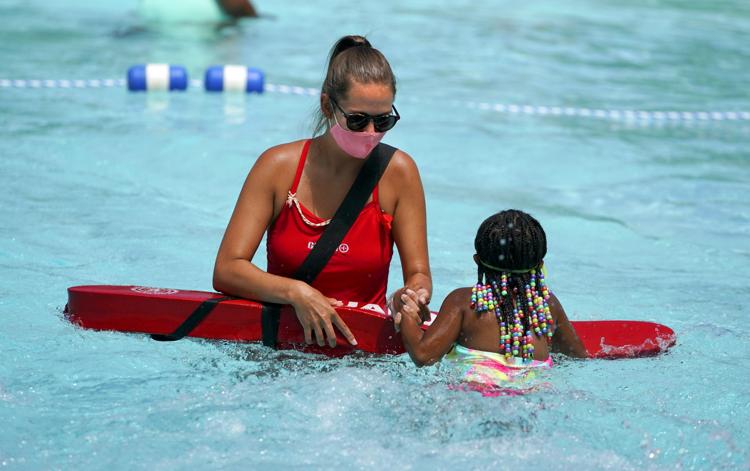 Goodman Pool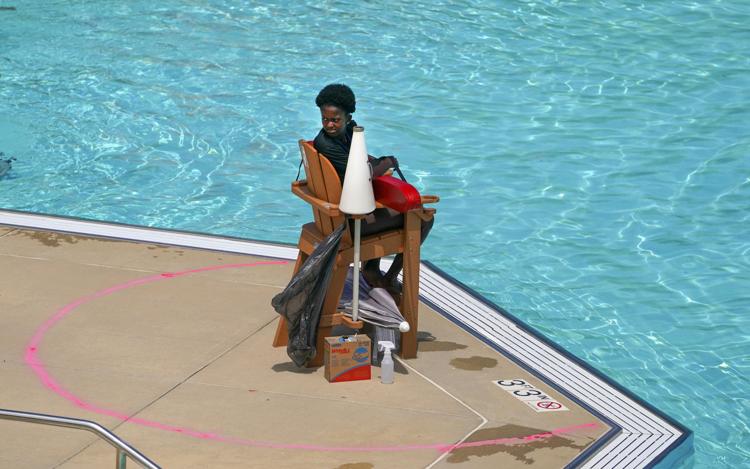 YMCA summer camp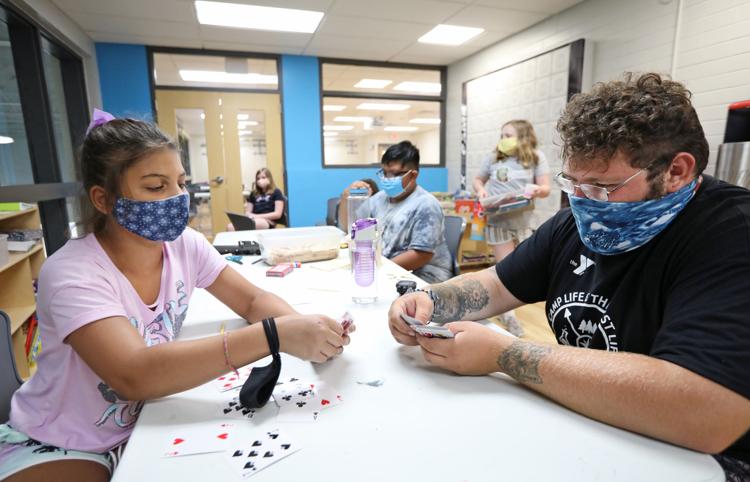 100,000 masks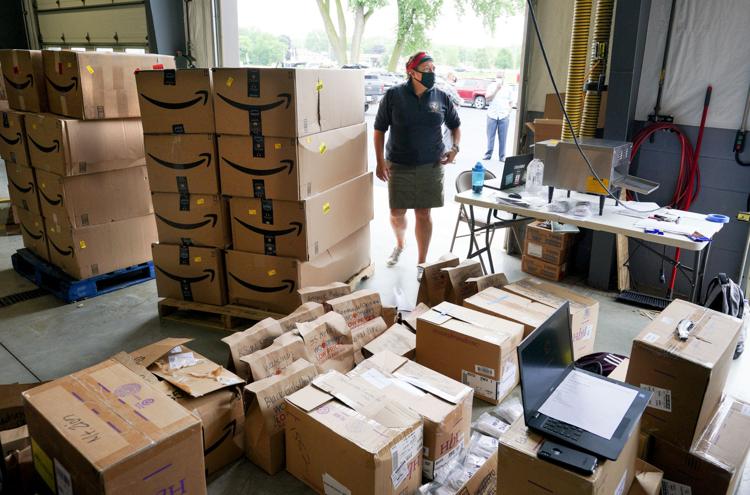 Contact tracing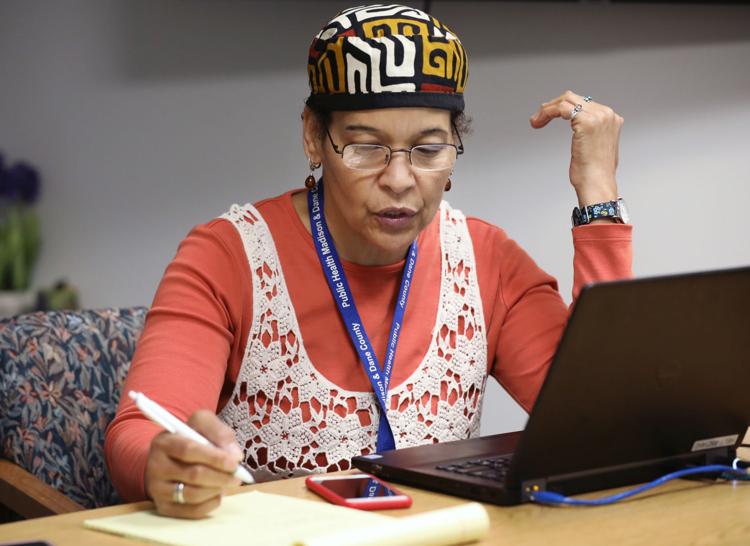 Doctor talking to patient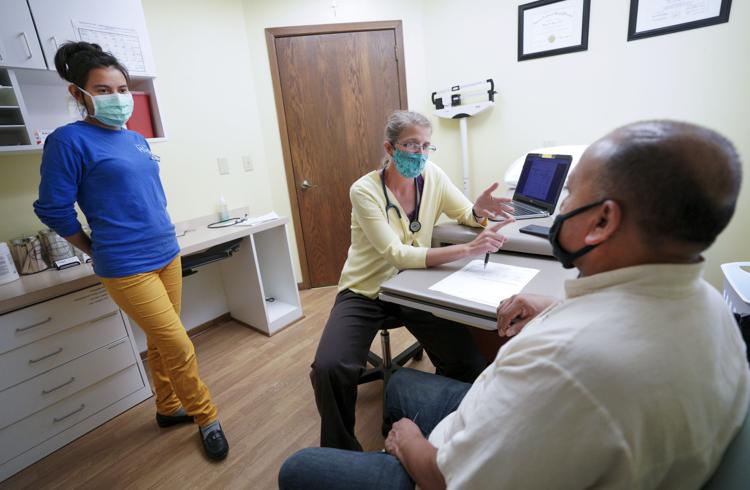 Outdoor class at Pinnacle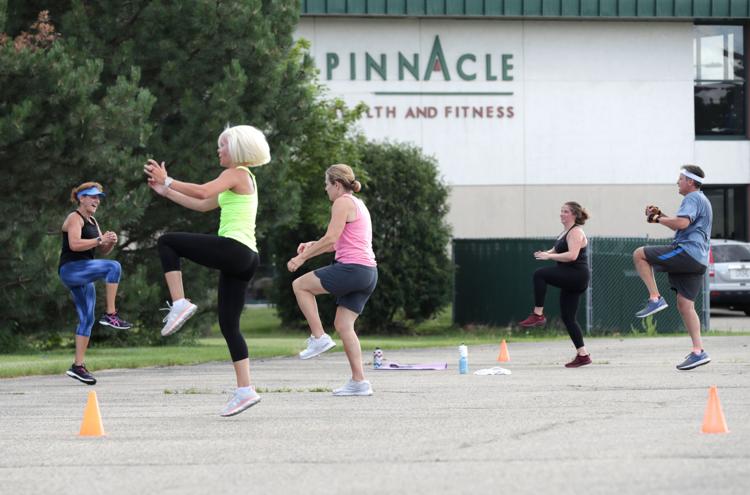 Punching bag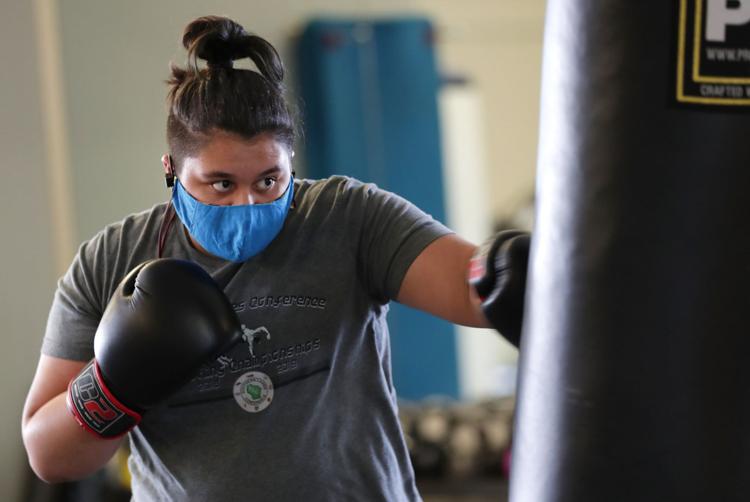 Starlite 14 drive-in theater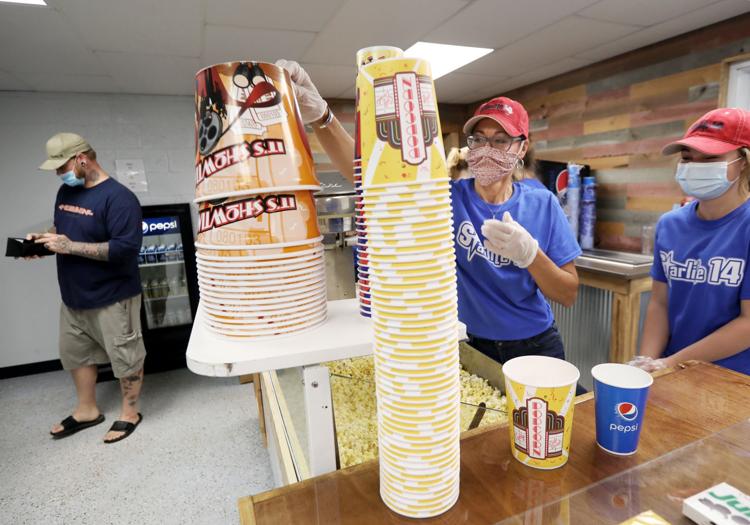 Starlite 14 drive-in theater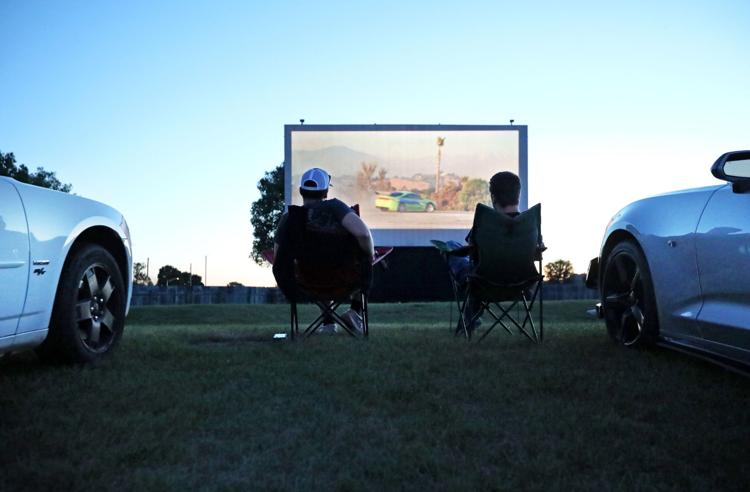 Masks to be required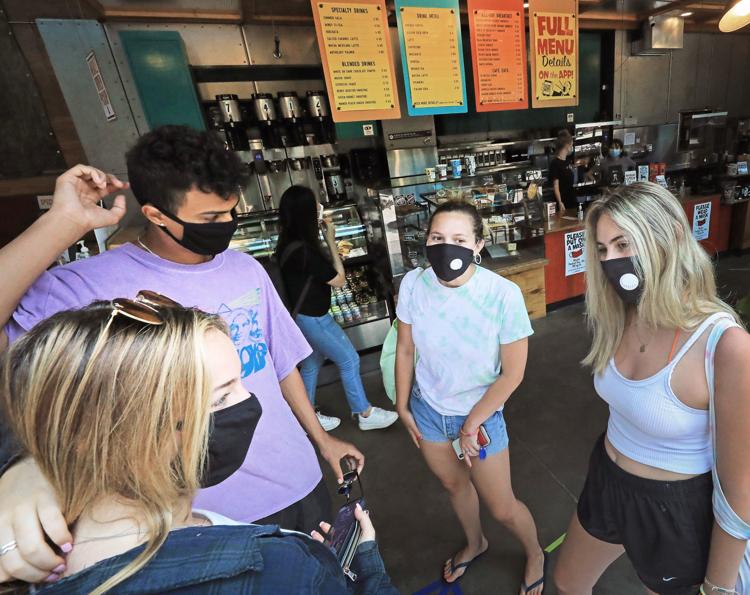 News conference on masks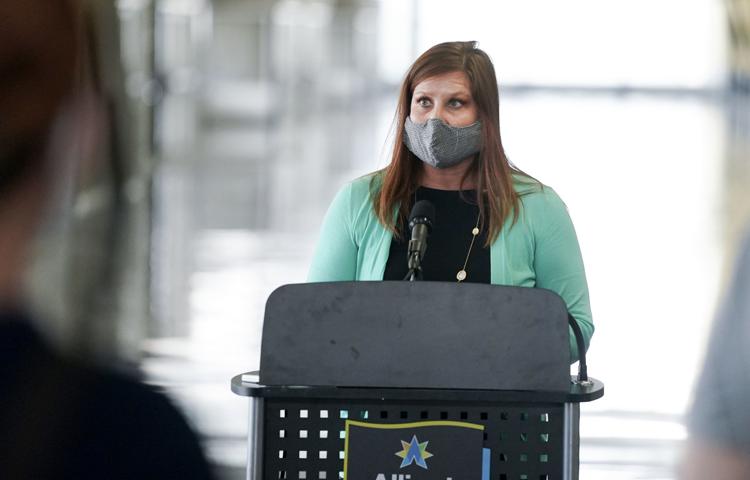 Covid cleaning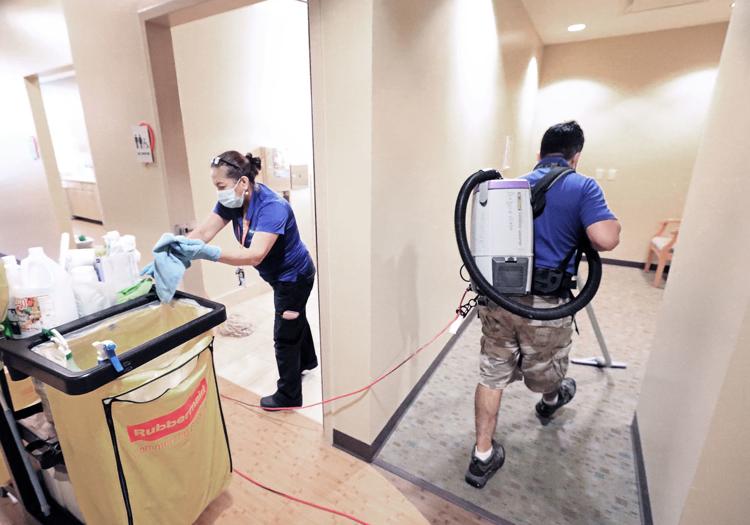 Bar closings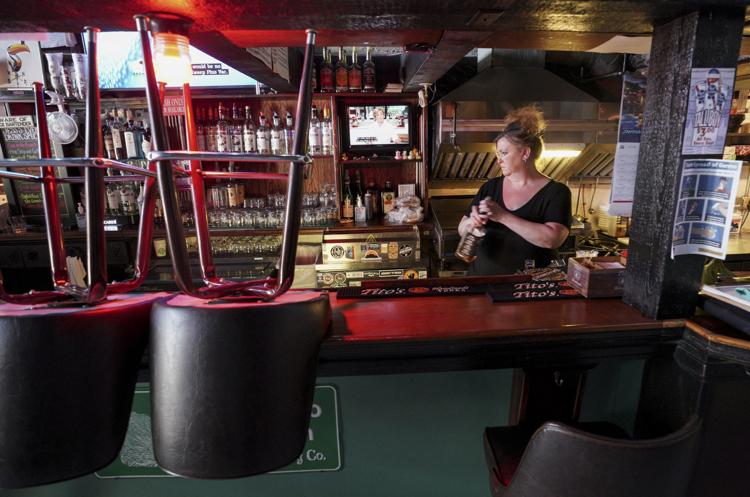 Homeless camps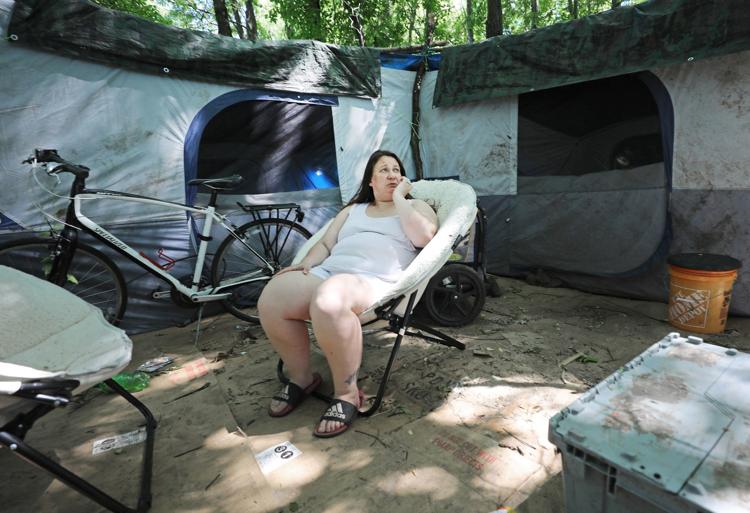 Homeless camps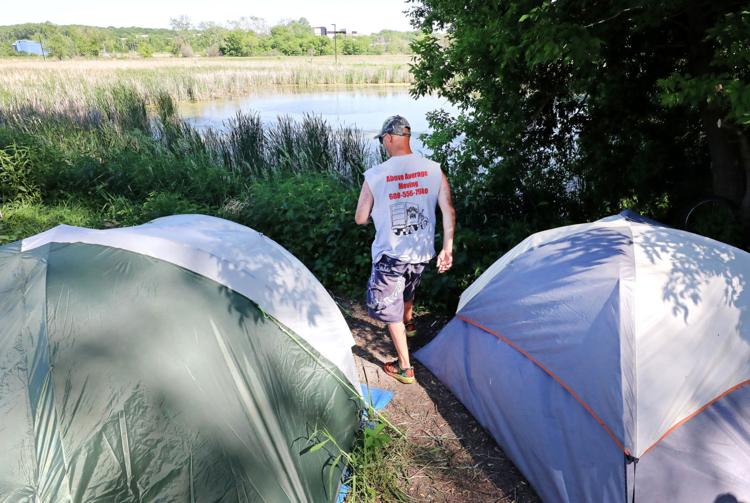 Virus testing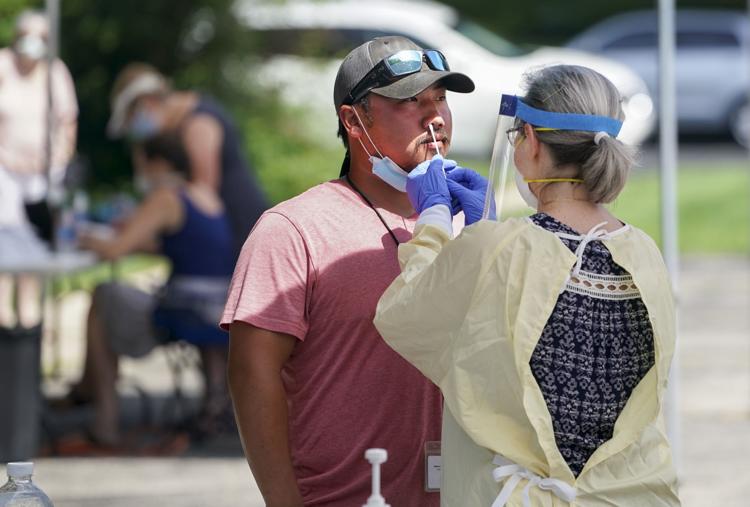 Testing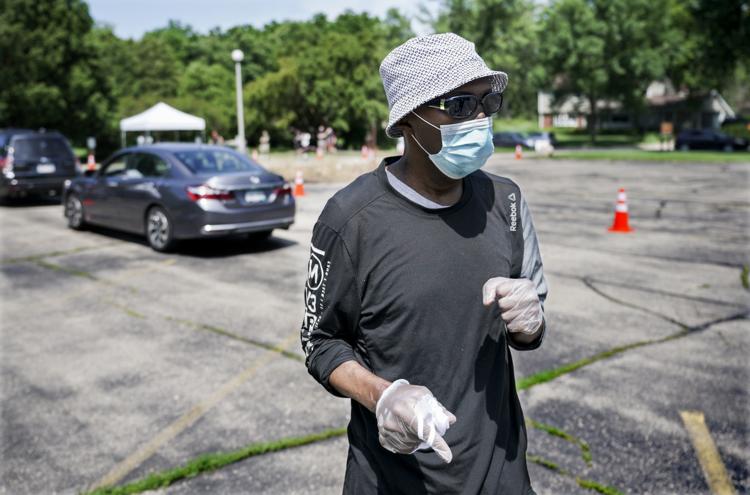 Testing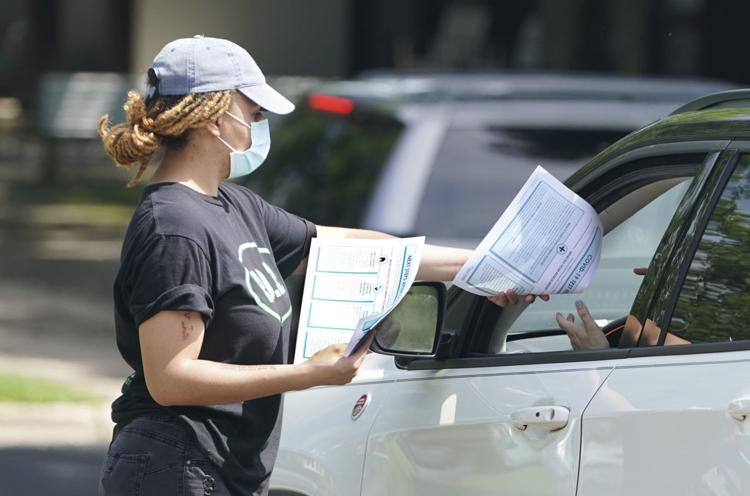 Henry Vilas Zoo reopens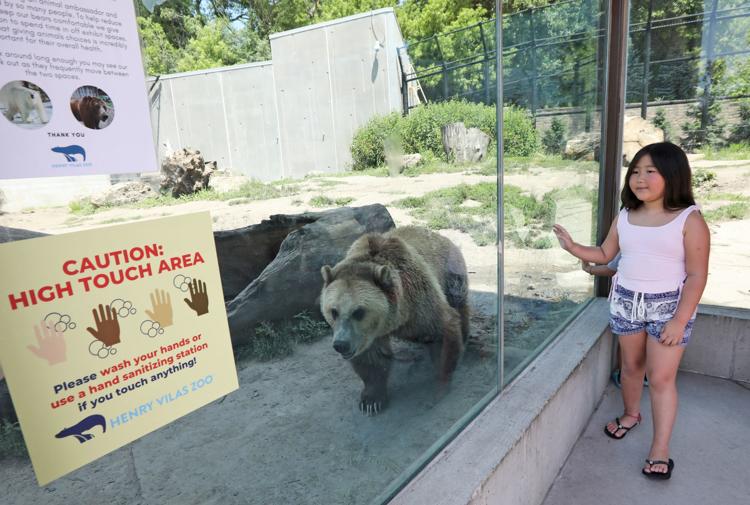 Union Terrace reopening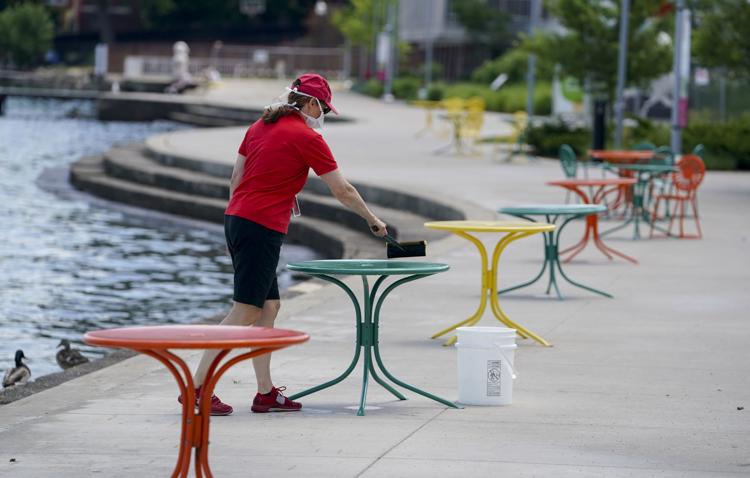 A Day to Remember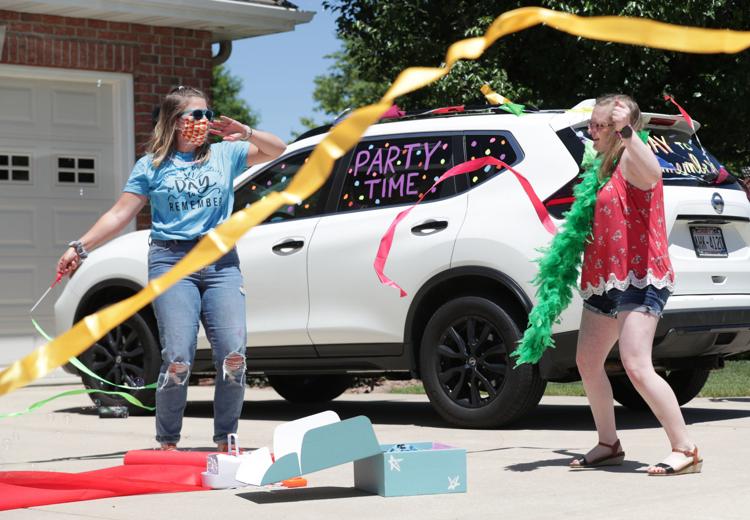 West High grads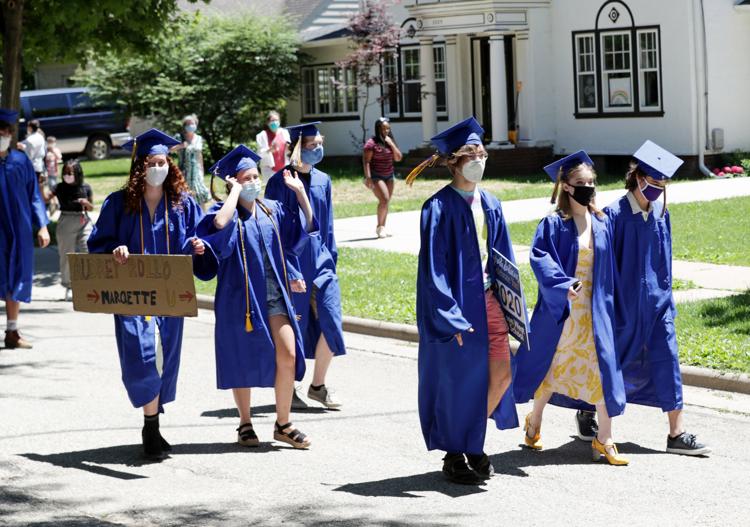 Pool openings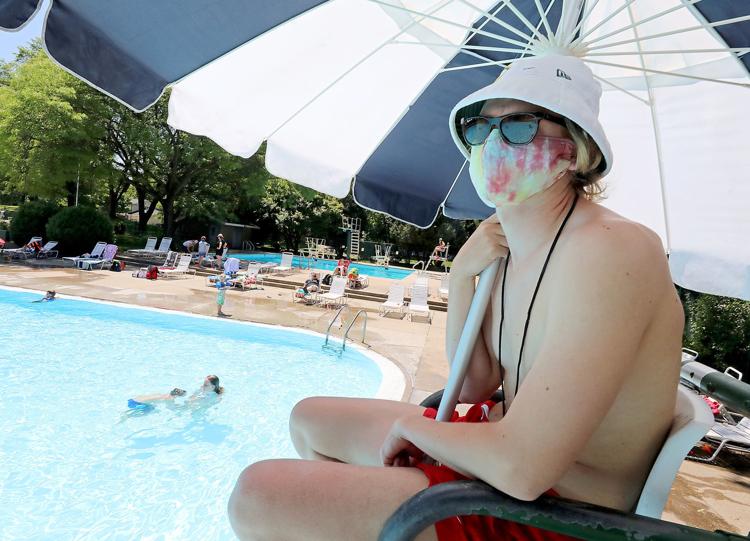 Grads on the Yahara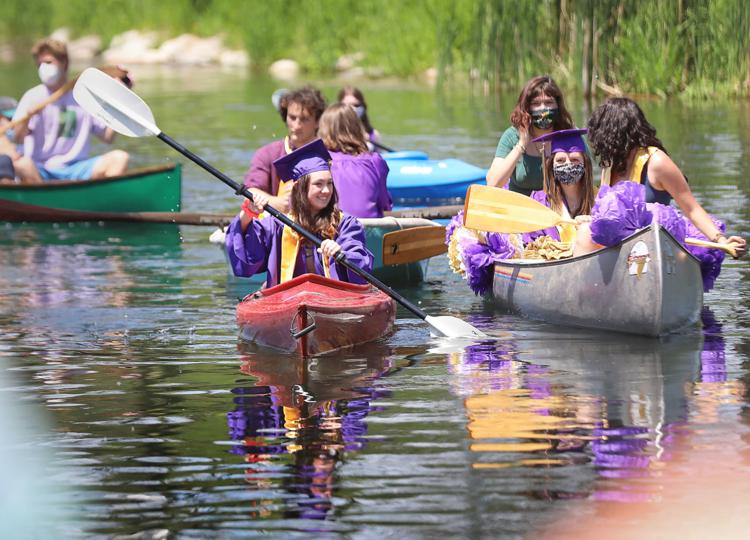 Fifth-grade graduation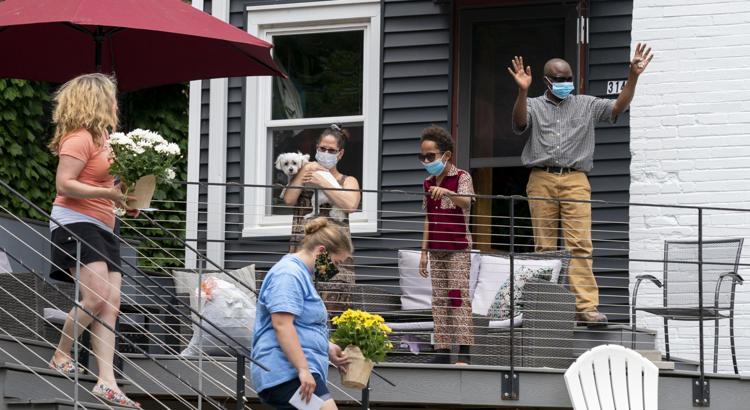 Tribes battling steep losses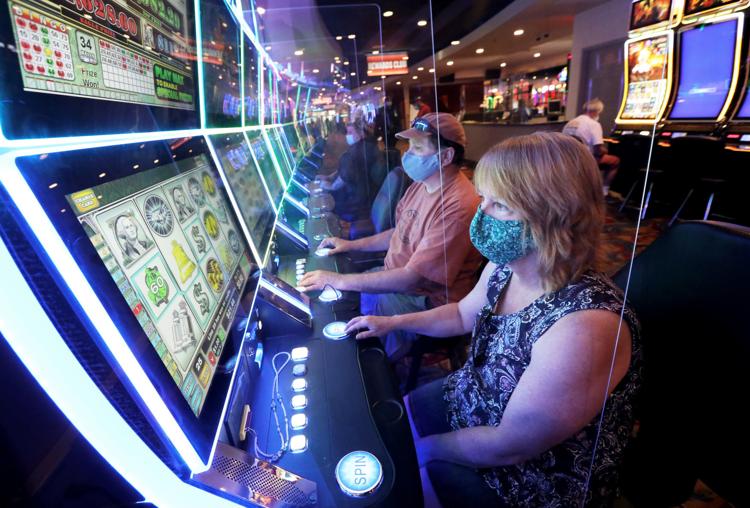 COVID-19 openings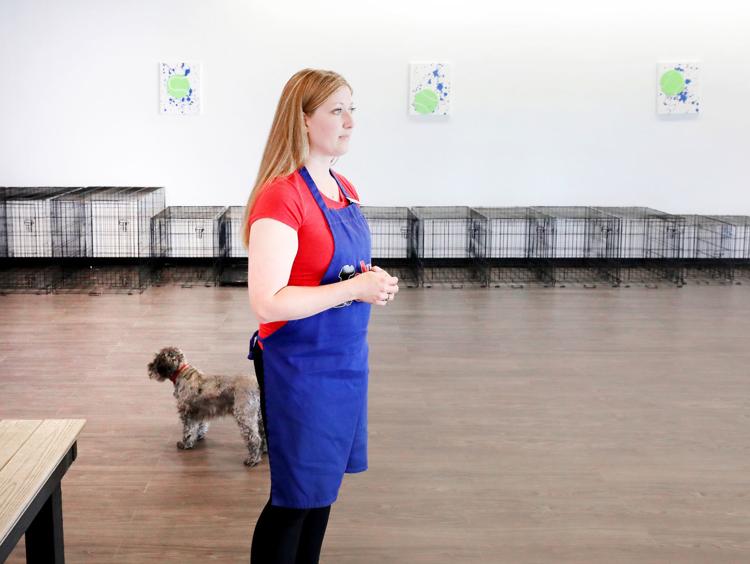 Picking up belongings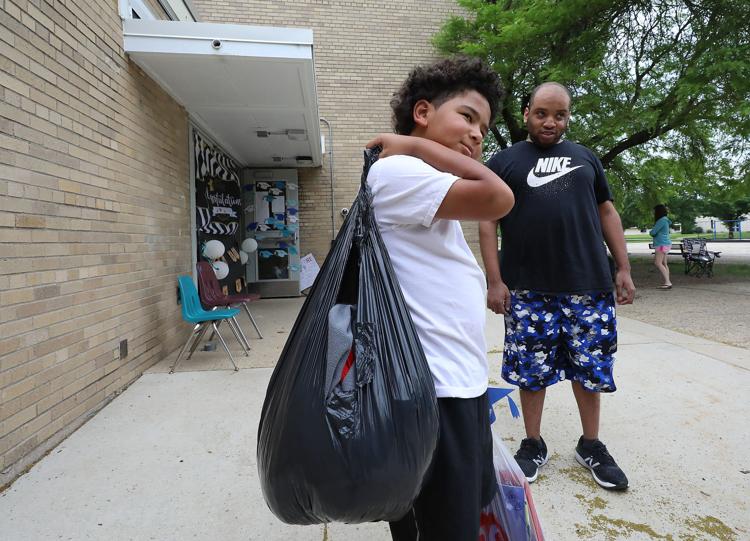 Downtown Businesses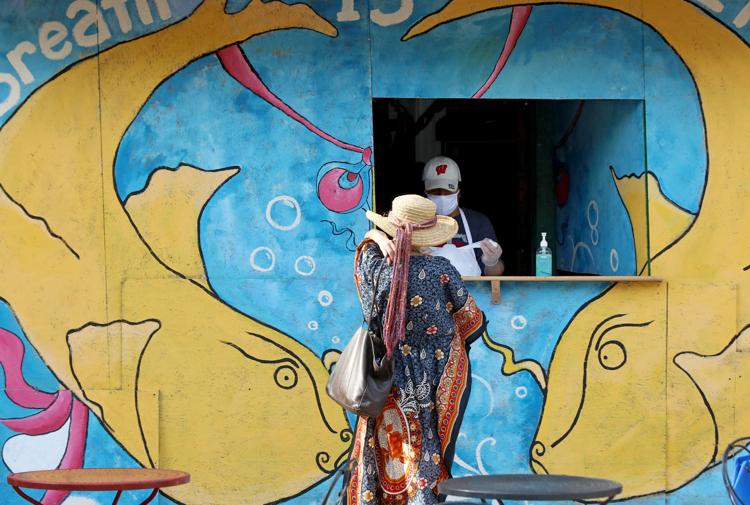 Covid transportation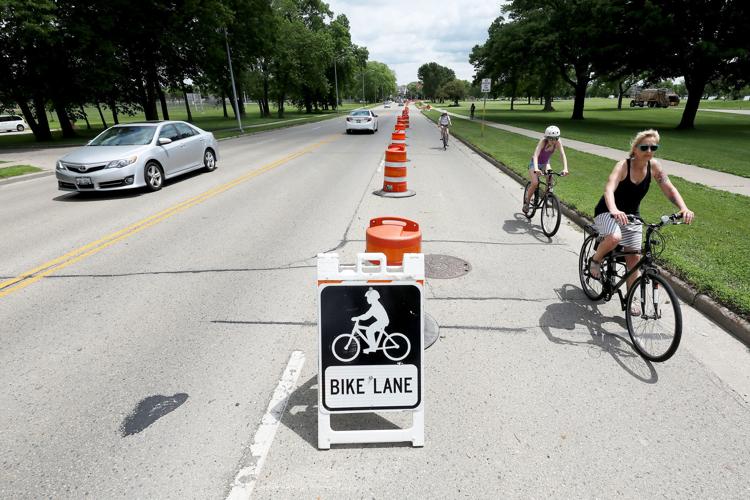 Church capacities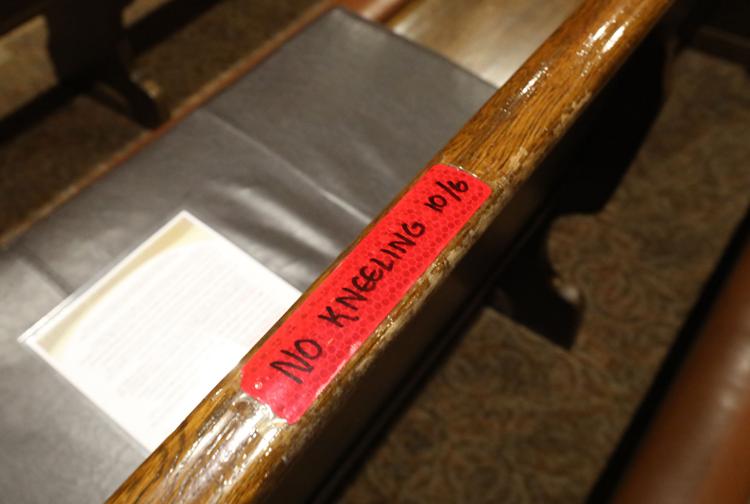 Church capacities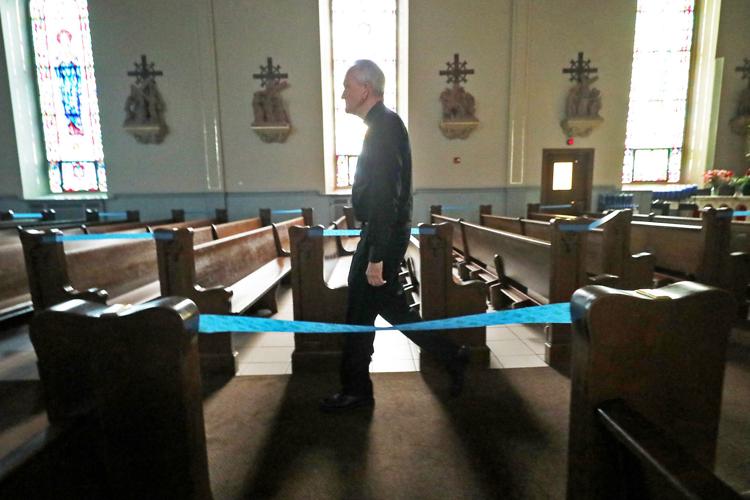 Prepping for reopening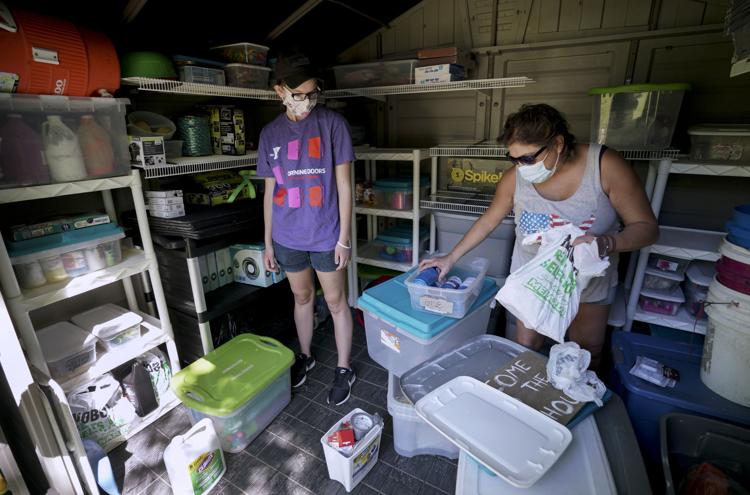 Warner Park - screening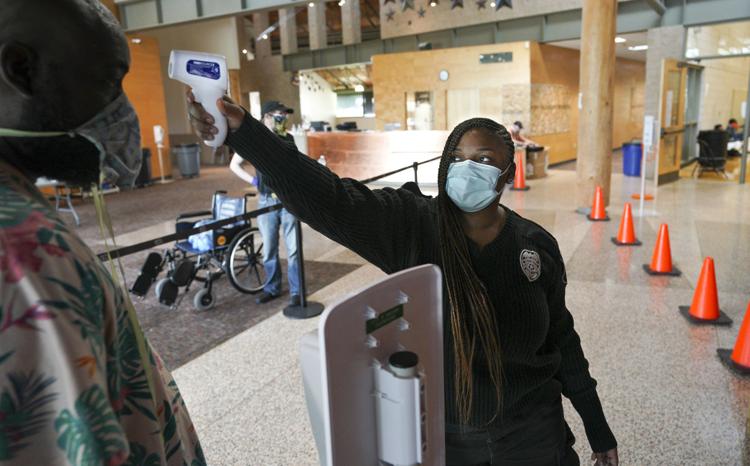 Outdoor Dining East Main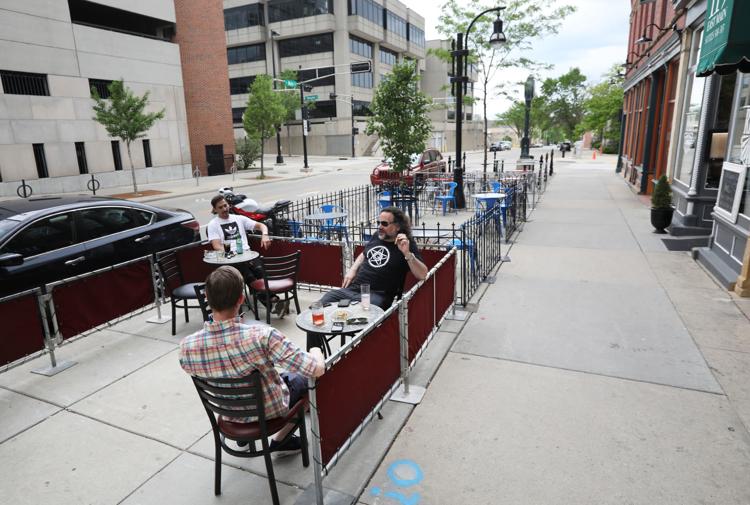 Spacing out customers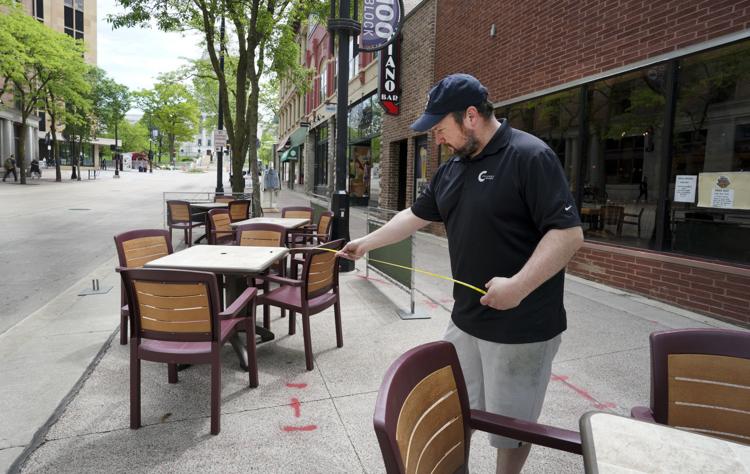 Getting a tattoo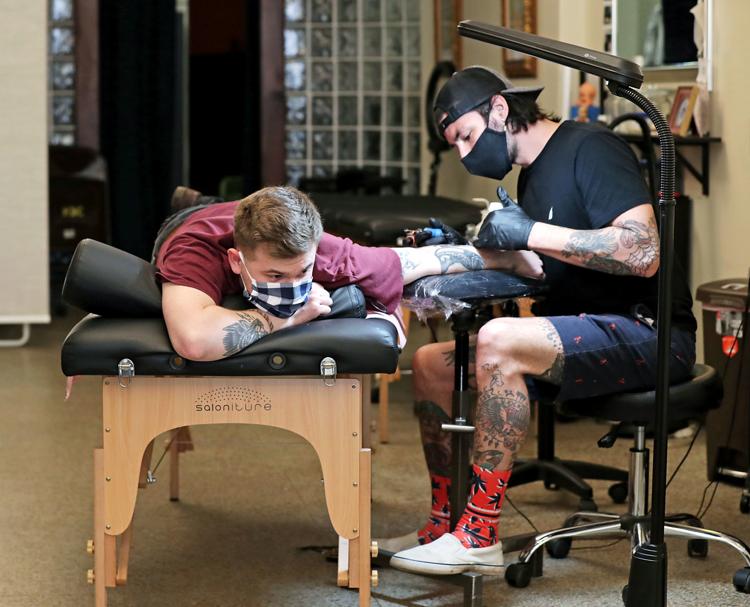 Memorial Day ceremony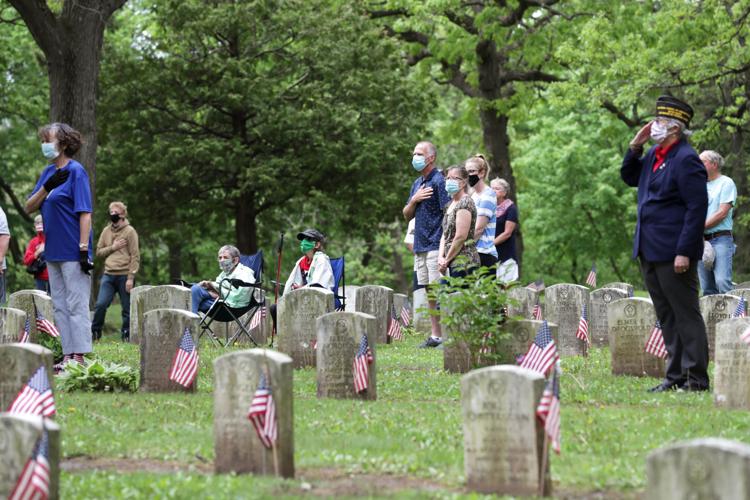 Memorial Day weekend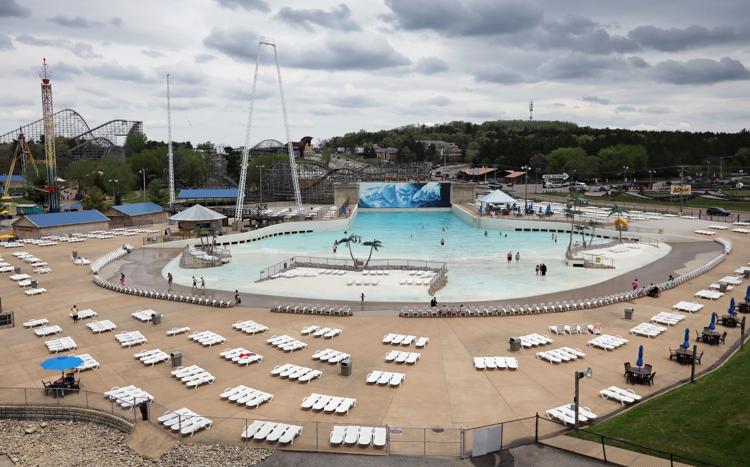 Memorial Day weekend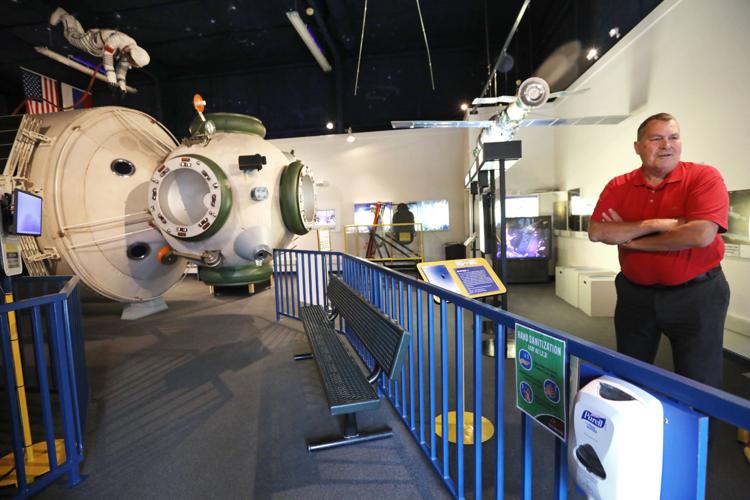 Salons Opening
Fitness openings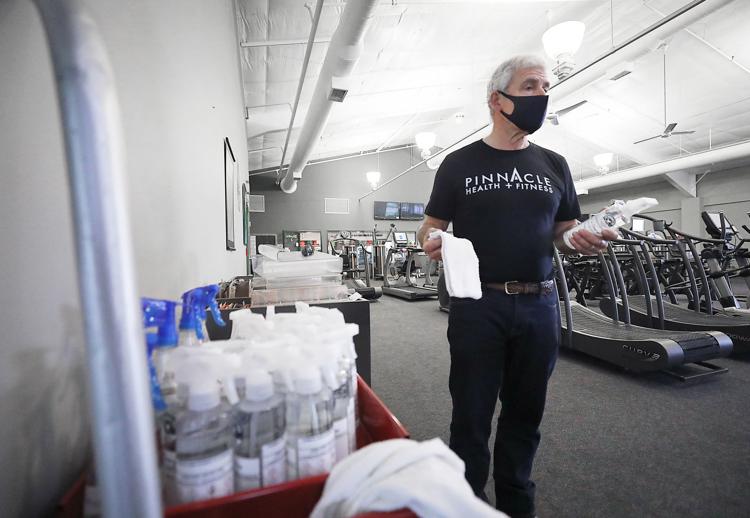 Duck Pond Drive-In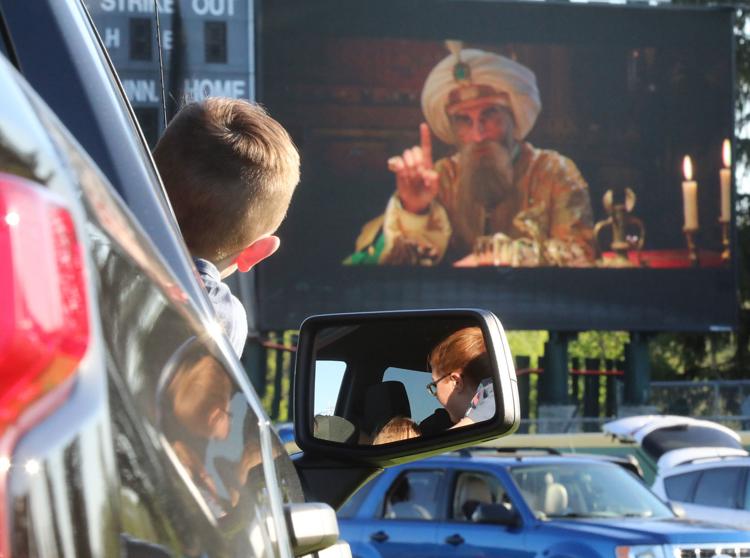 Memorial Union crowd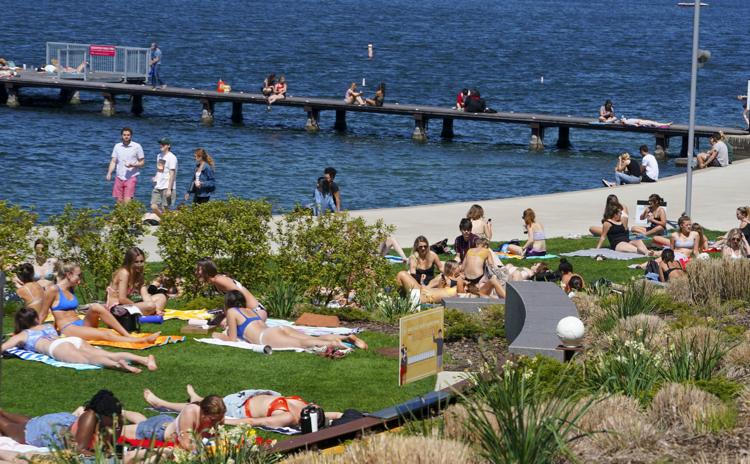 Child care at YMCA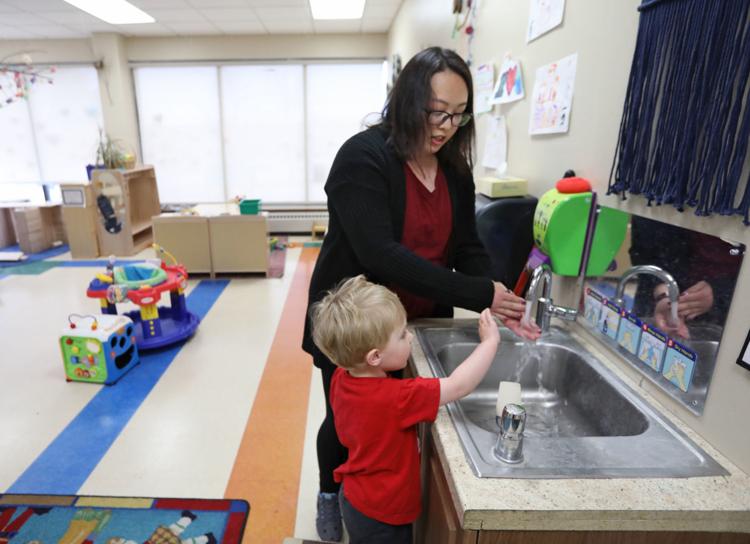 Bikers on Arboretum Drive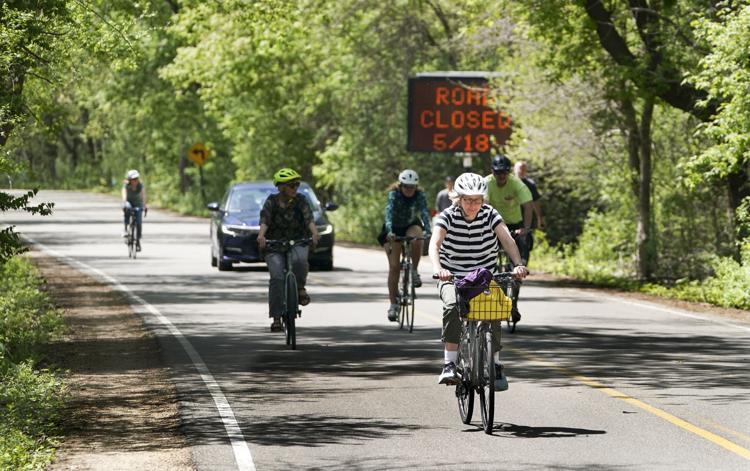 Brittingham Boats
Restaurant open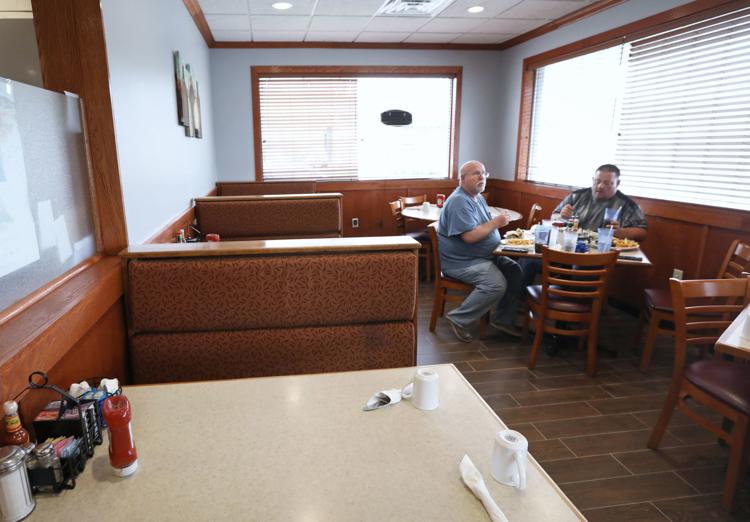 COVID-19 businesses reopen
Restaurant, bars reopen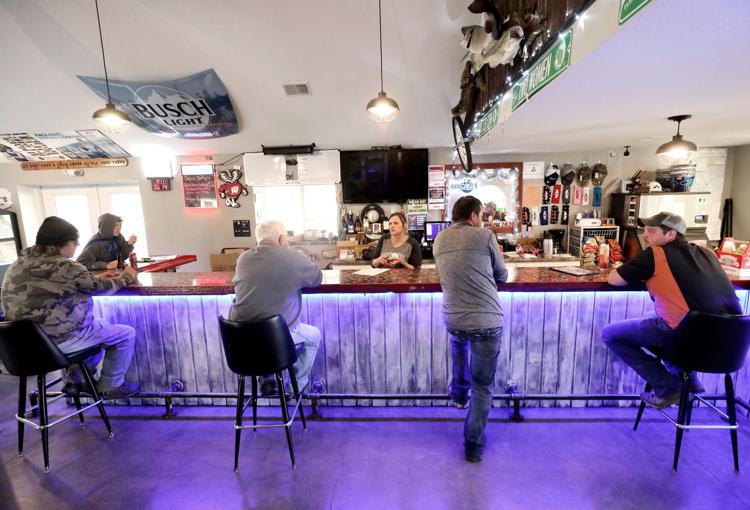 Dentist with patient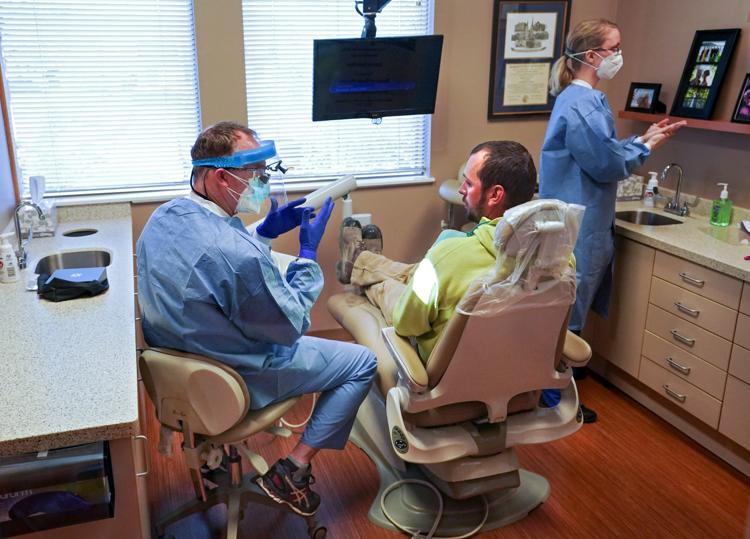 Dane County institutes order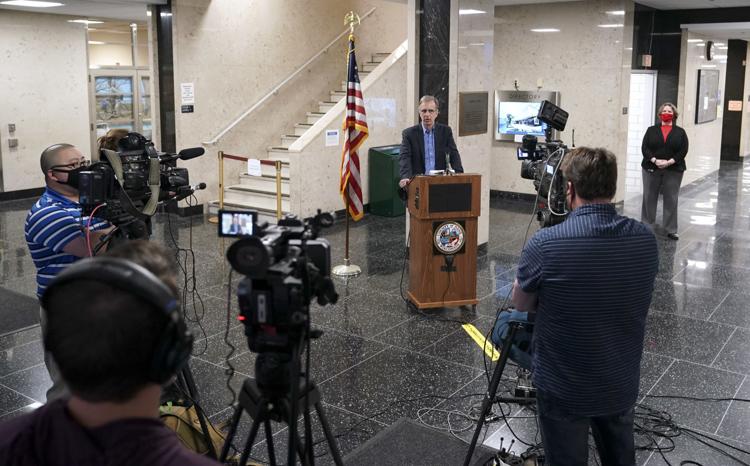 Carry-out food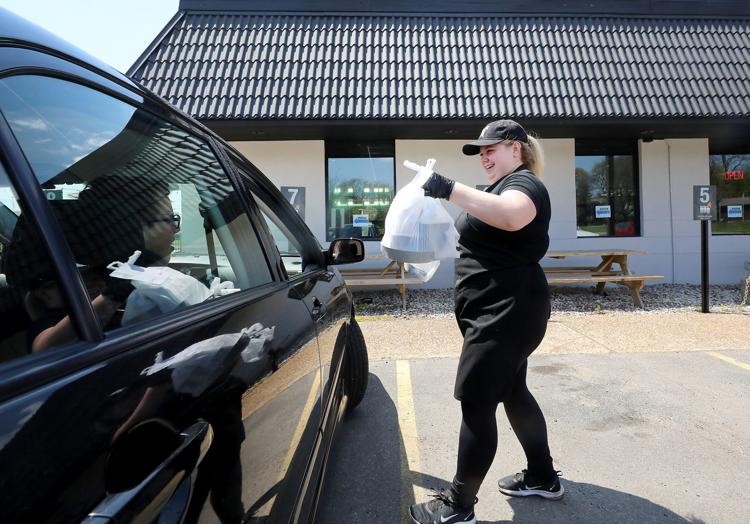 Small retailers reopening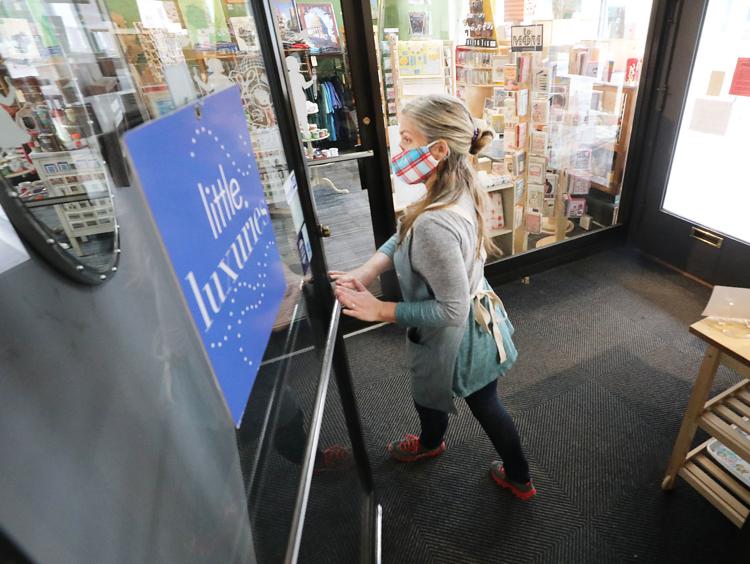 Shoe store reopening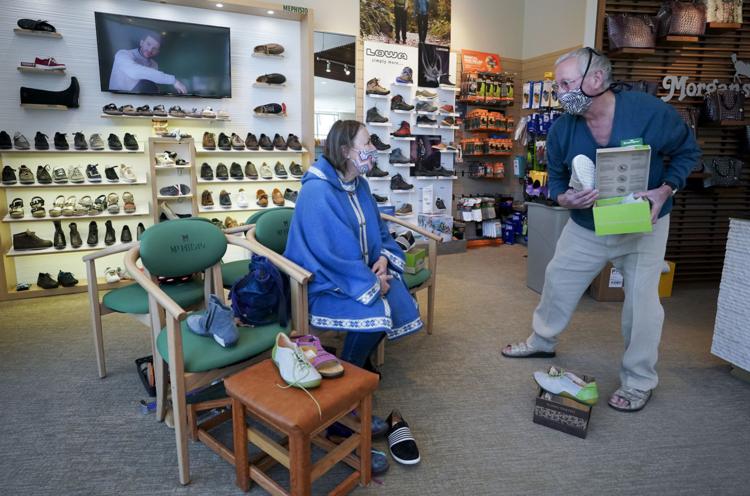 COVID 19 testing site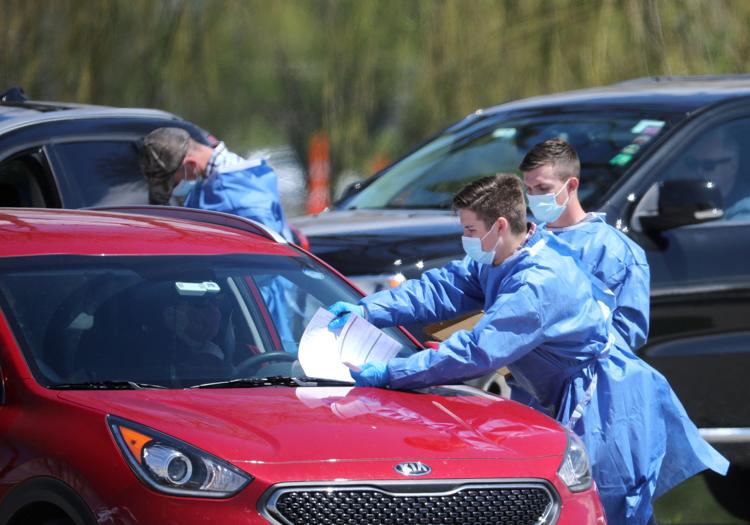 COVID 19 testing site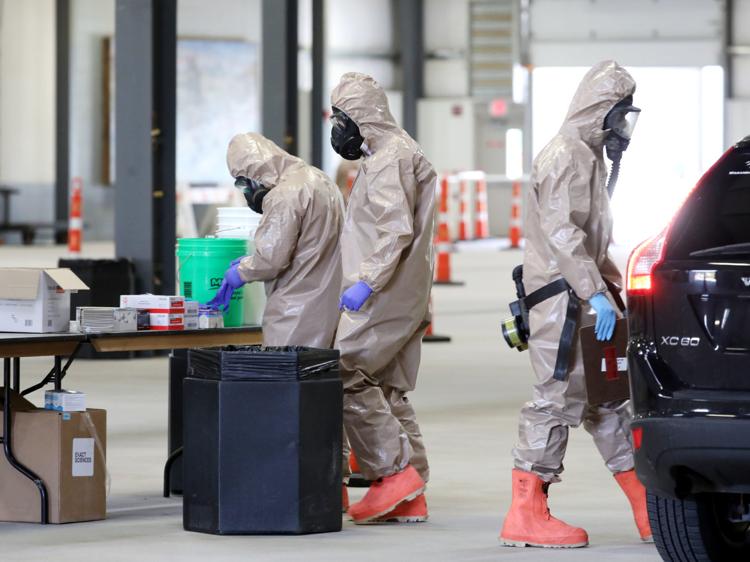 UW-Madison virtual graduation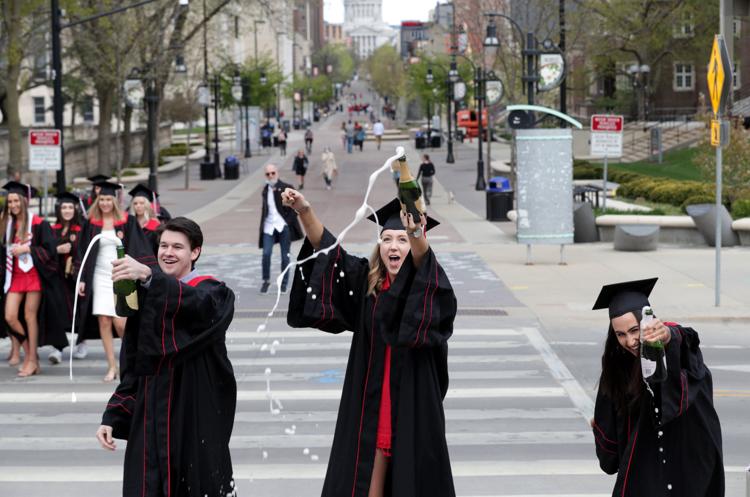 Monona Library Curbside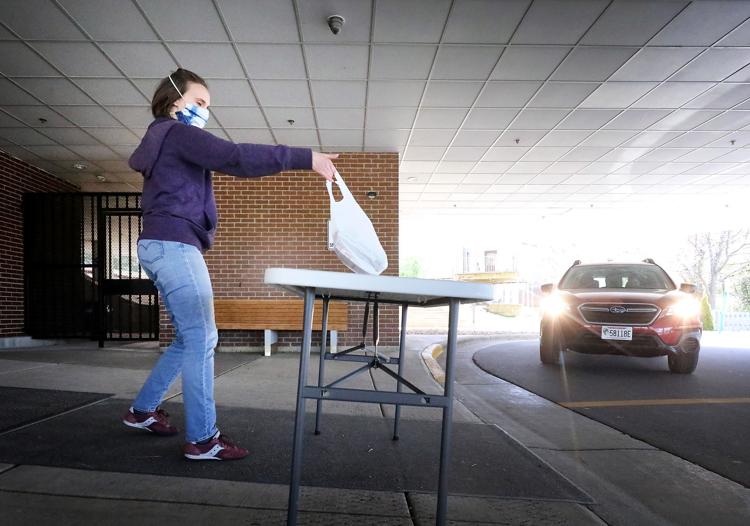 COVID-19 meat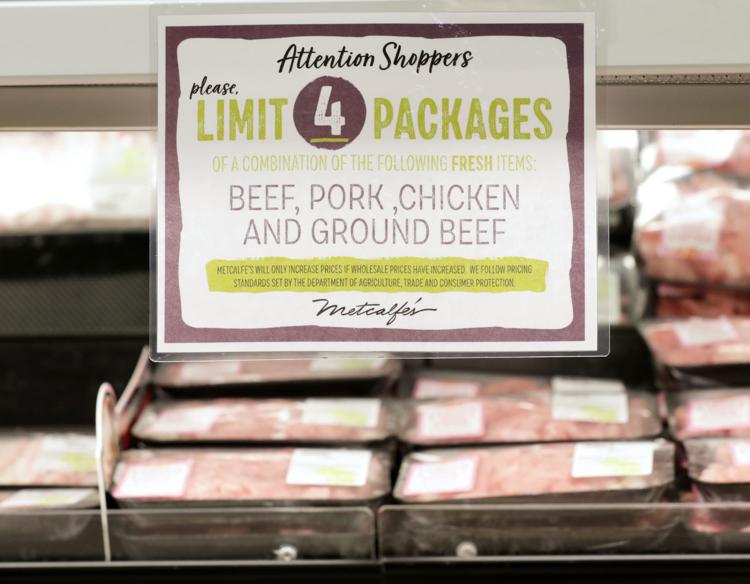 Homeless in parks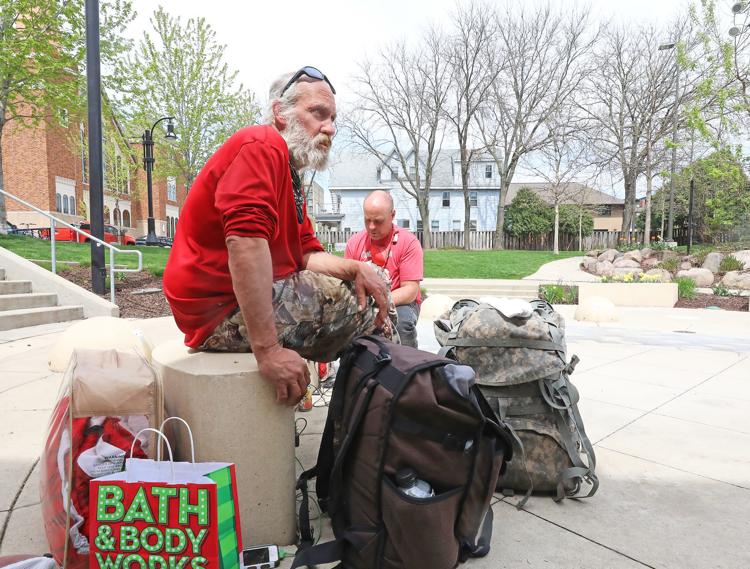 UW Commencement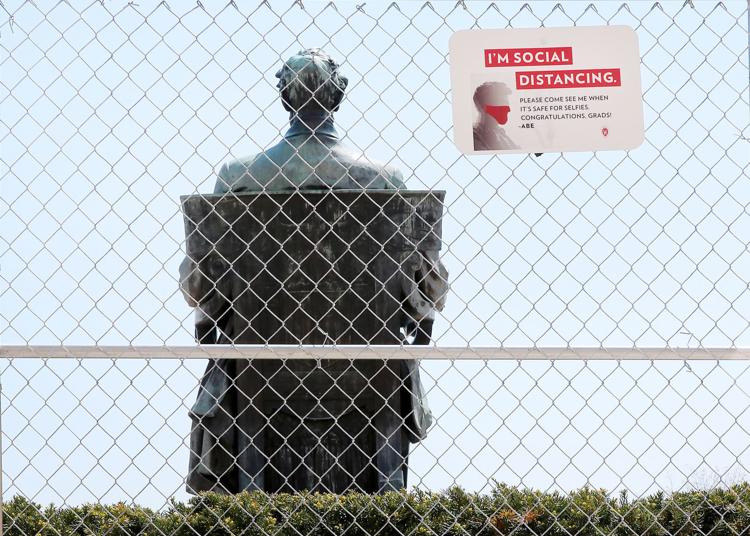 River Food Pantry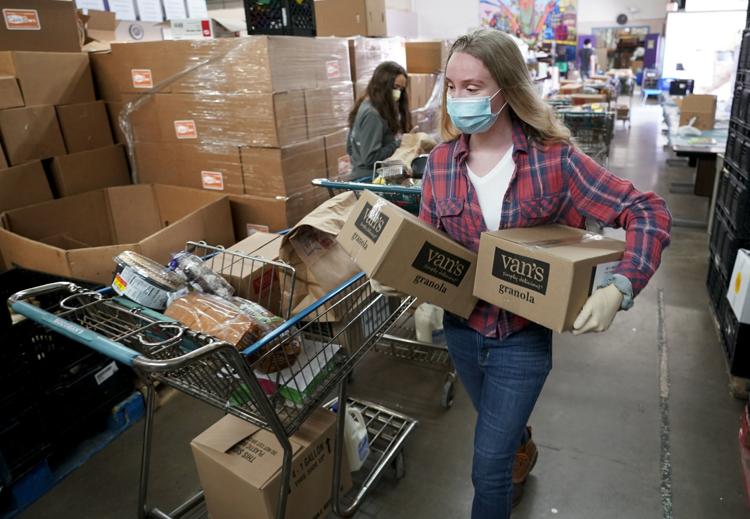 Dane County tourism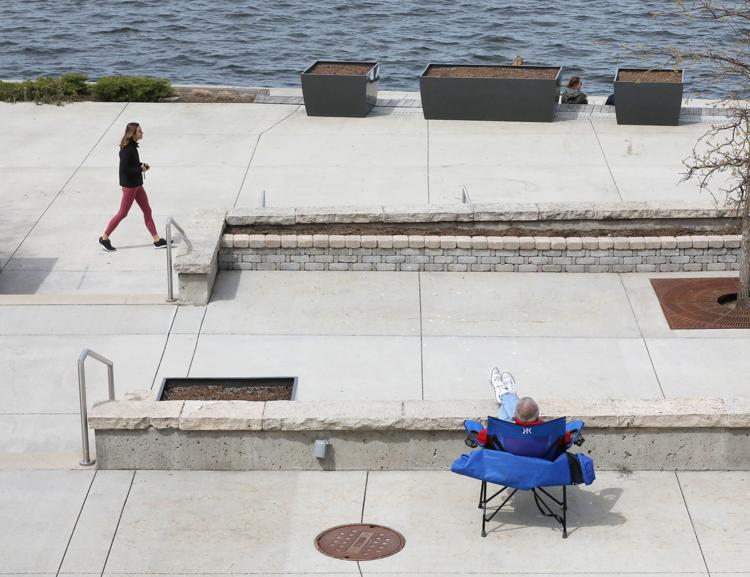 "Outside Looking In: A Drive-Thru Exhibition"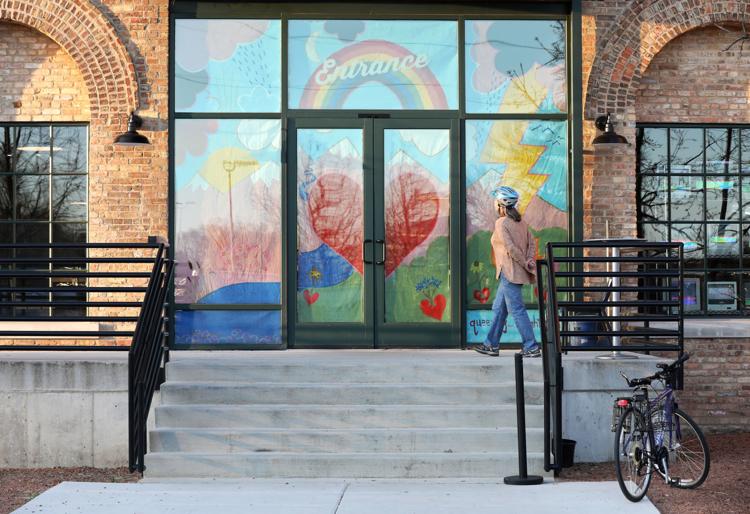 COVID-19 Menards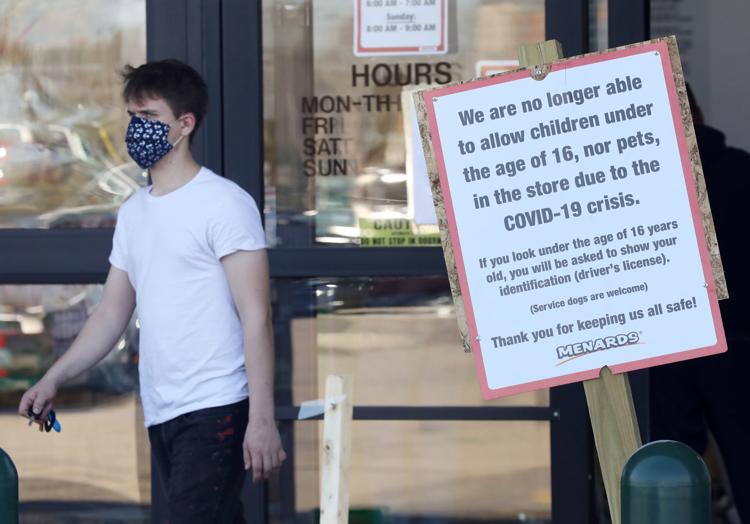 Covid Assembly Hearing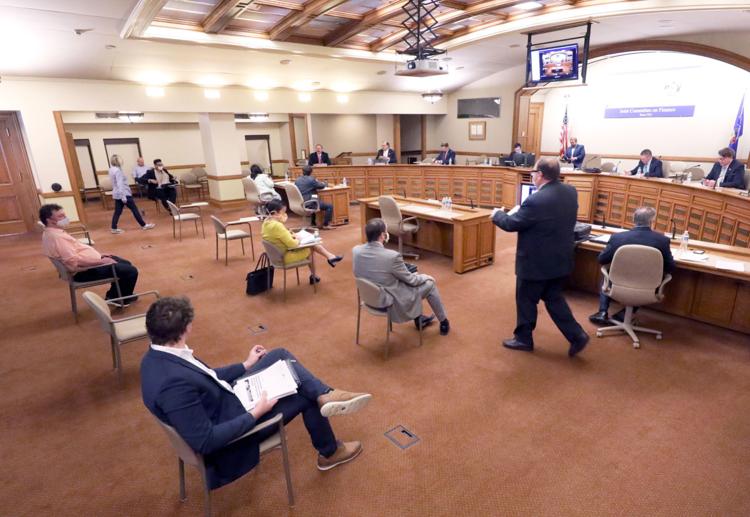 UW furloughs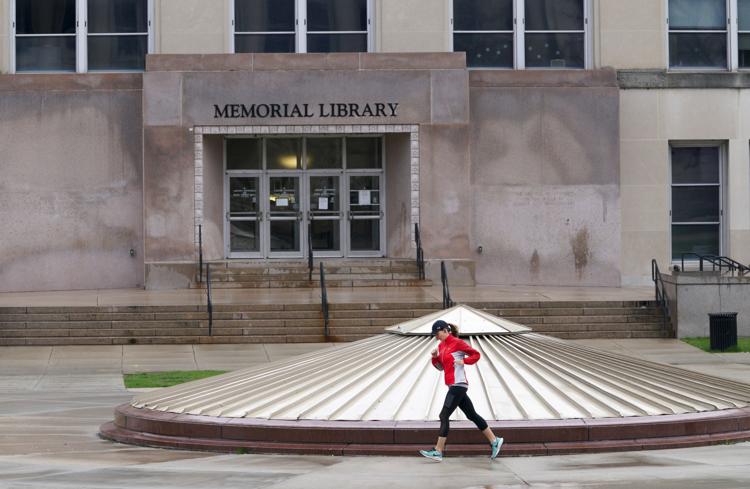 Stay safe, Badgers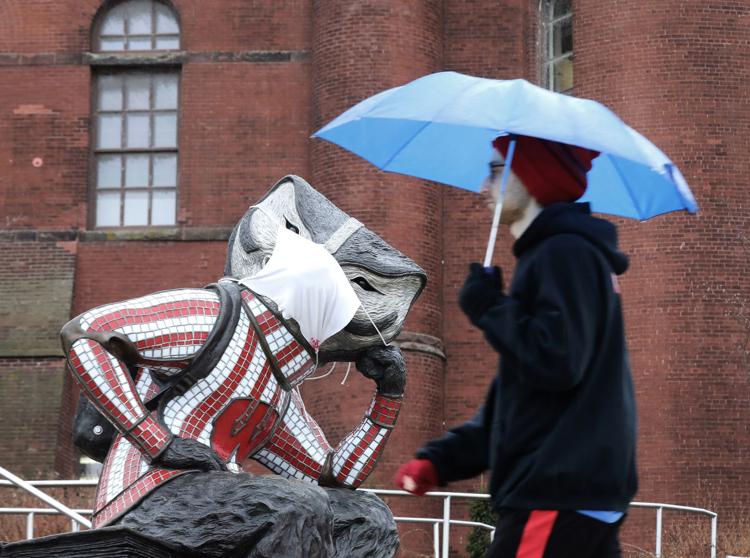 Celebrating 103 - From a distance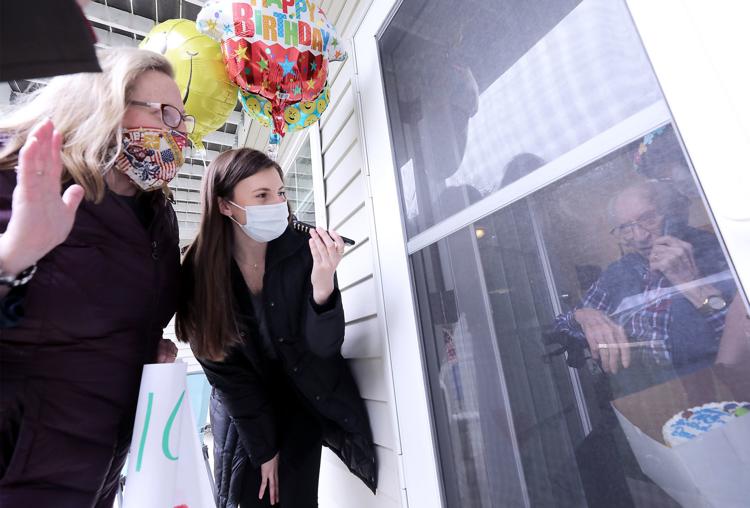 COVID-19 protest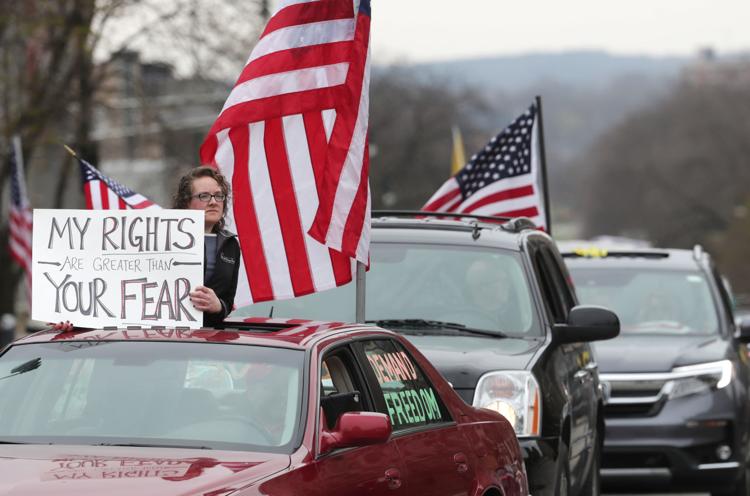 COVID-19 candle installation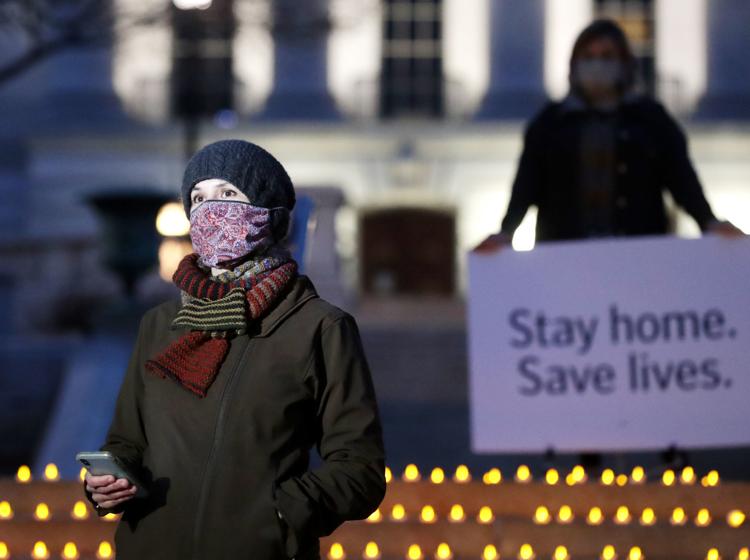 COVID-19 candle installation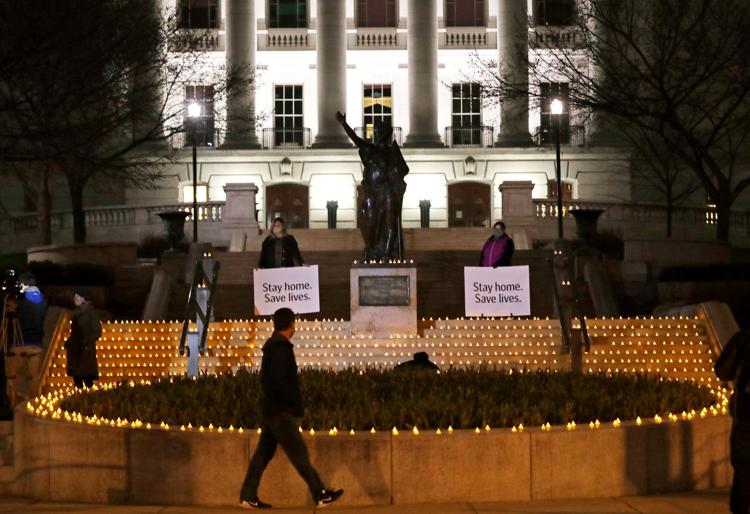 A fishing opener amid COVID-19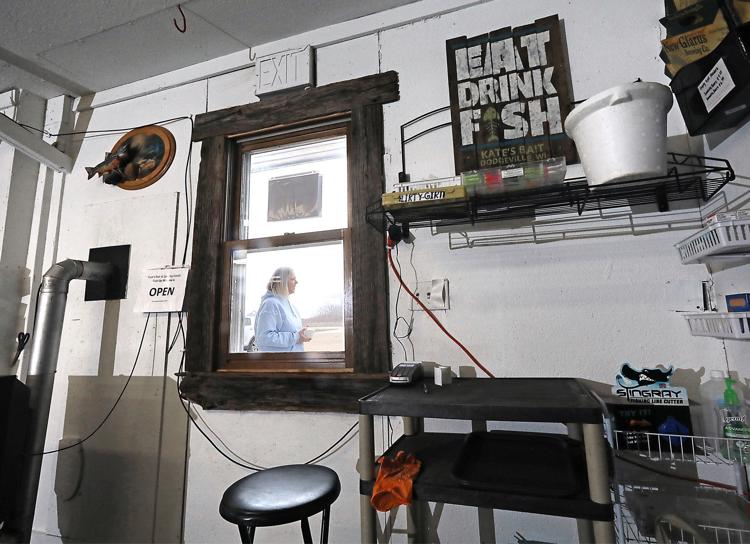 COVID-19 UW-Madison students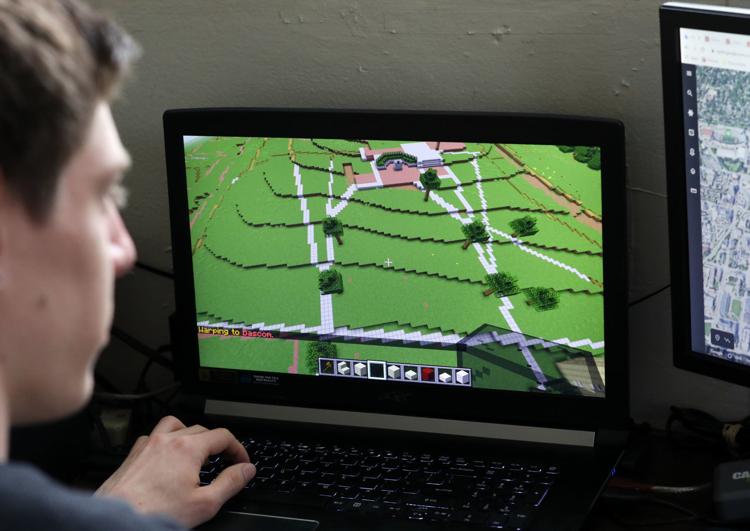 Covid Public Employees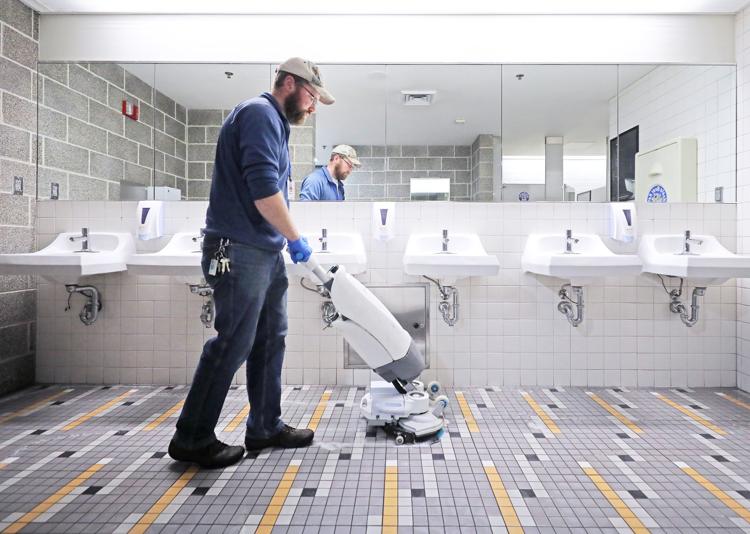 Act of Appreciation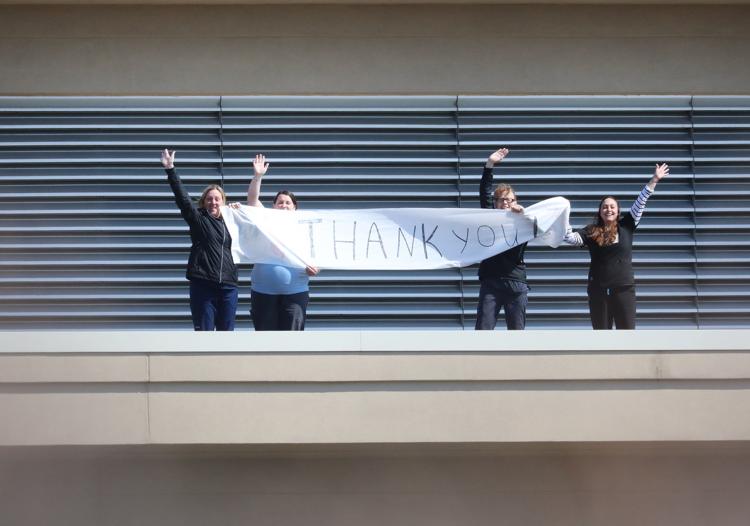 Brazelton with video screen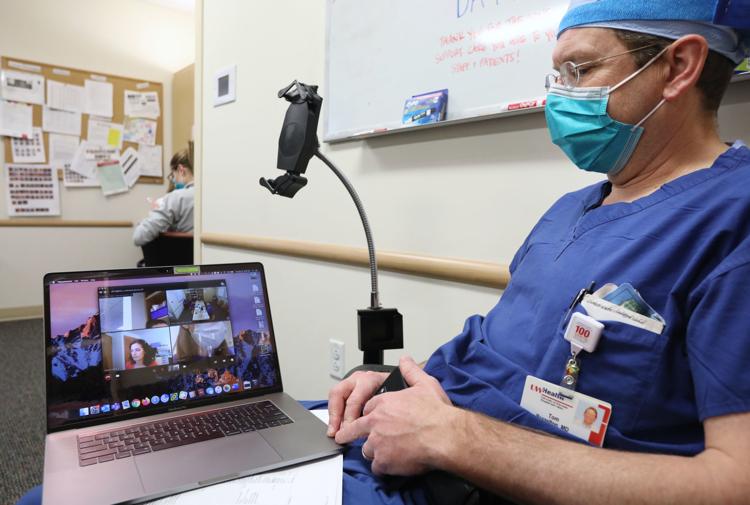 Saris stays busy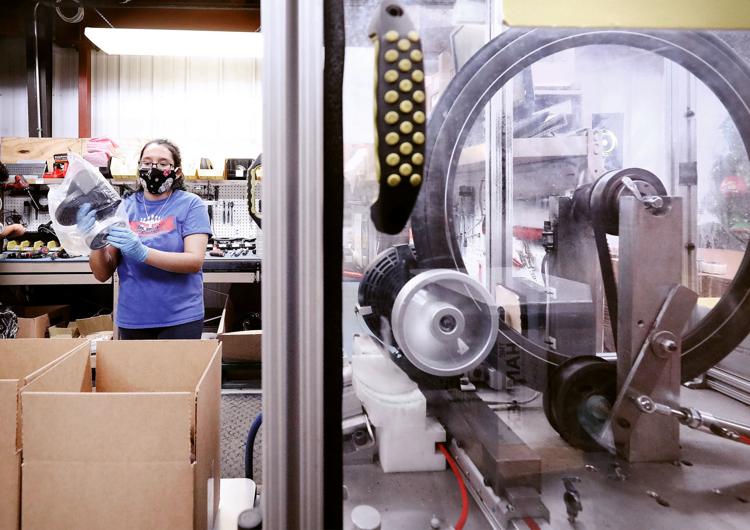 Absentee ballots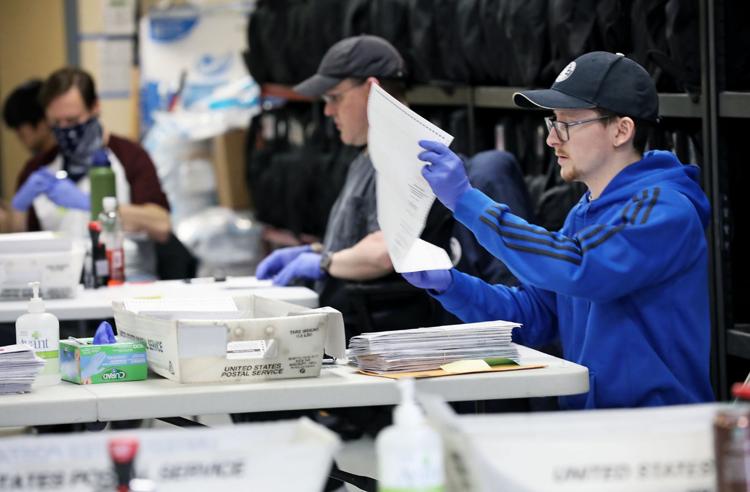 UW Covid Testing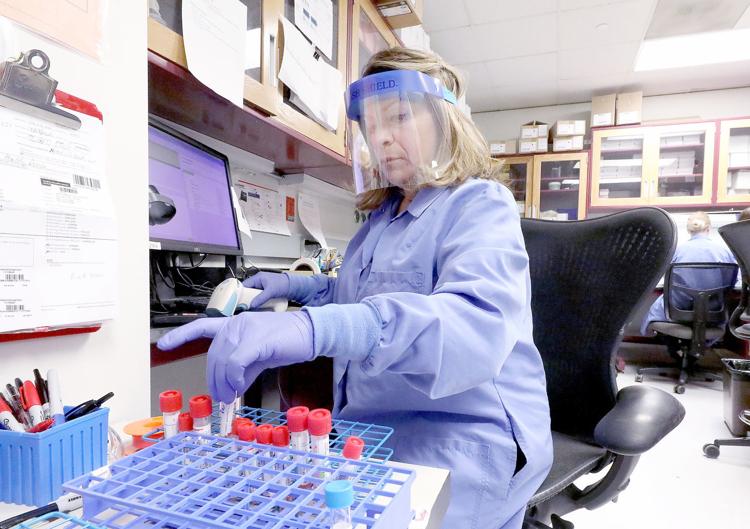 Covid State Parks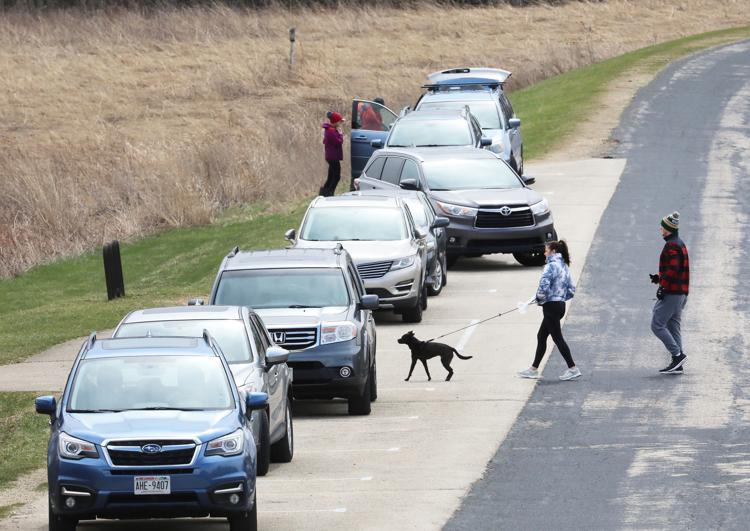 Easter baskets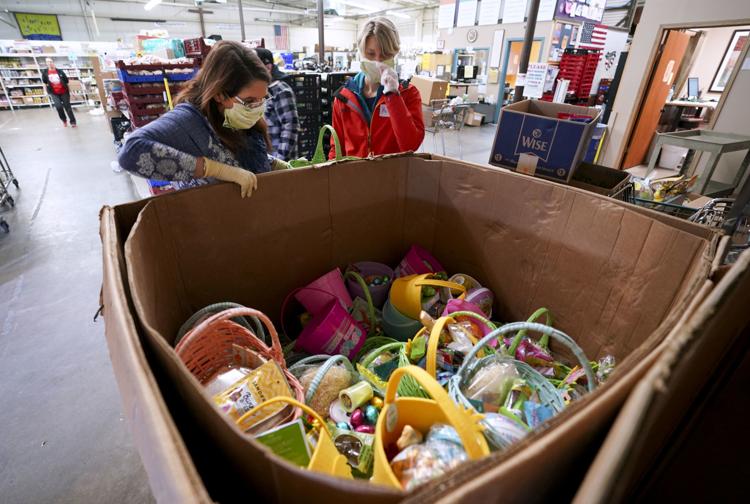 As social distancing progressed into an official order to stay in our homes, Madison has started to look more like an empty shell rather than …
Election Day with COVID-19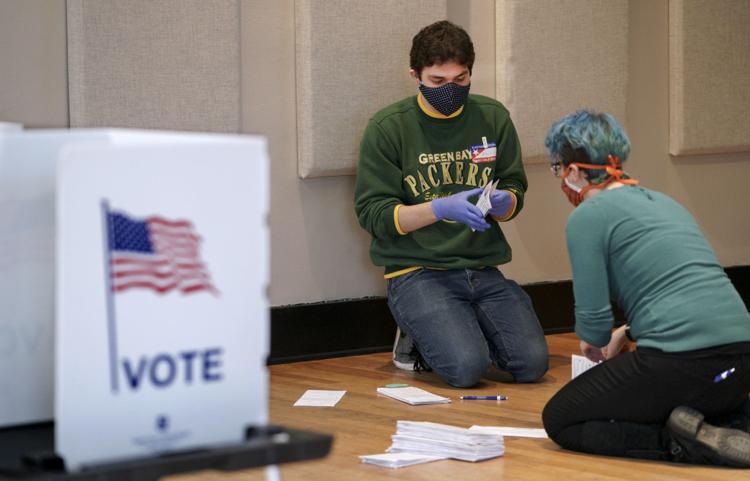 COVID-19 Journaling Project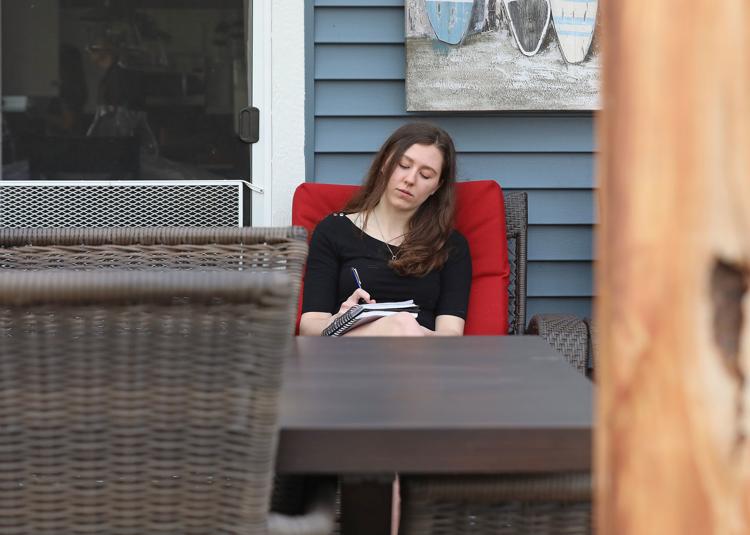 Election Day protest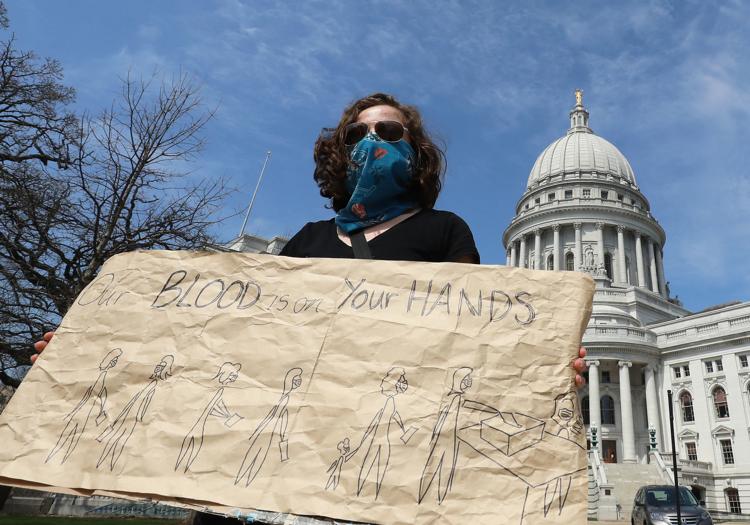 Election Day with COVID-19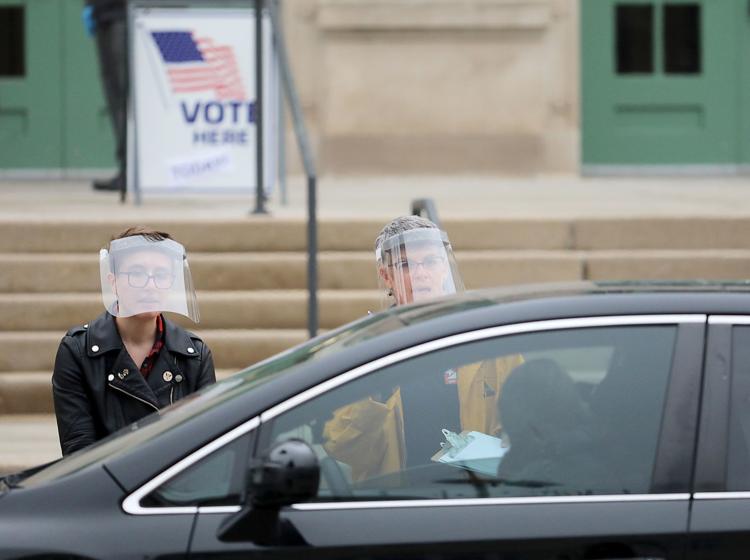 Honoring Essential Workers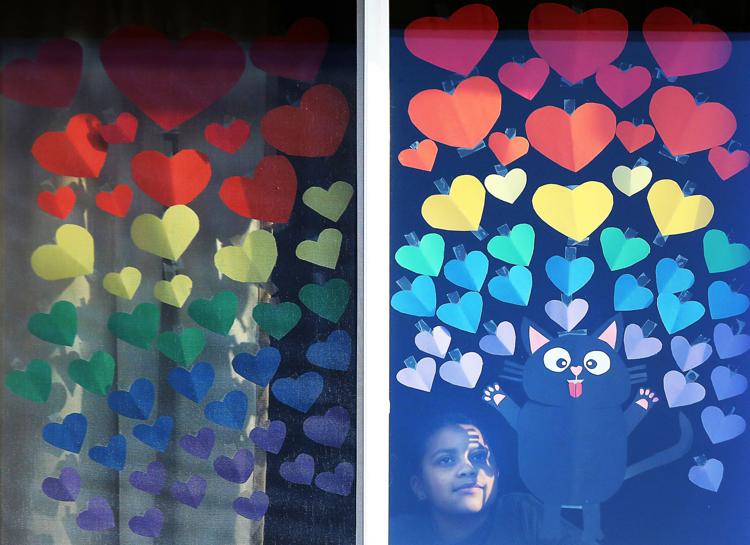 Metro Transit Butler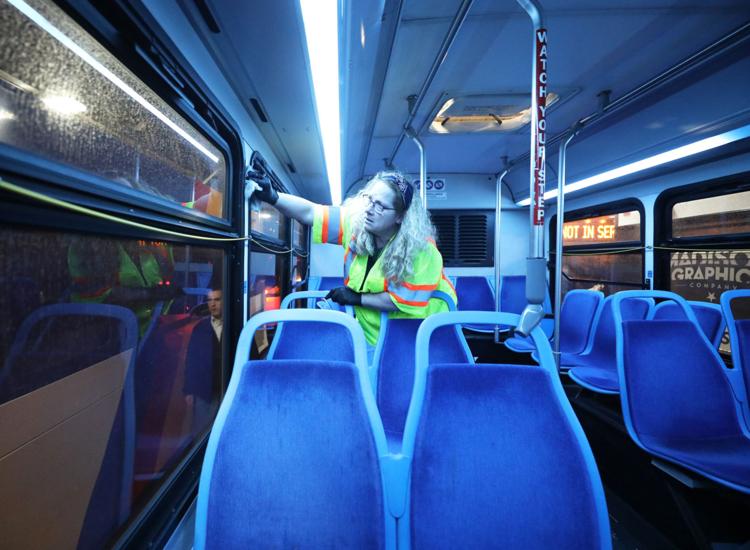 Election set for Tuesday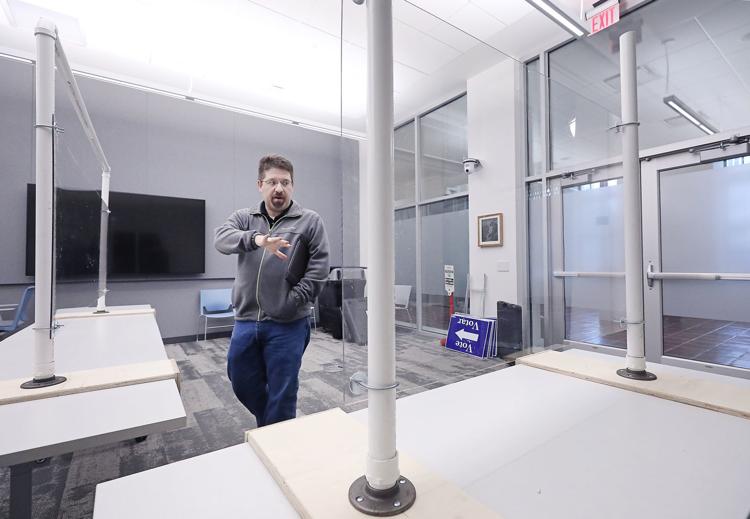 Robots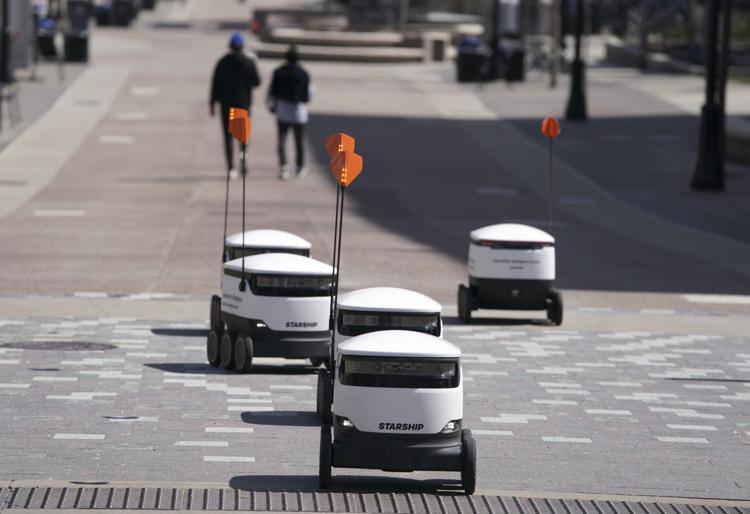 Nolan family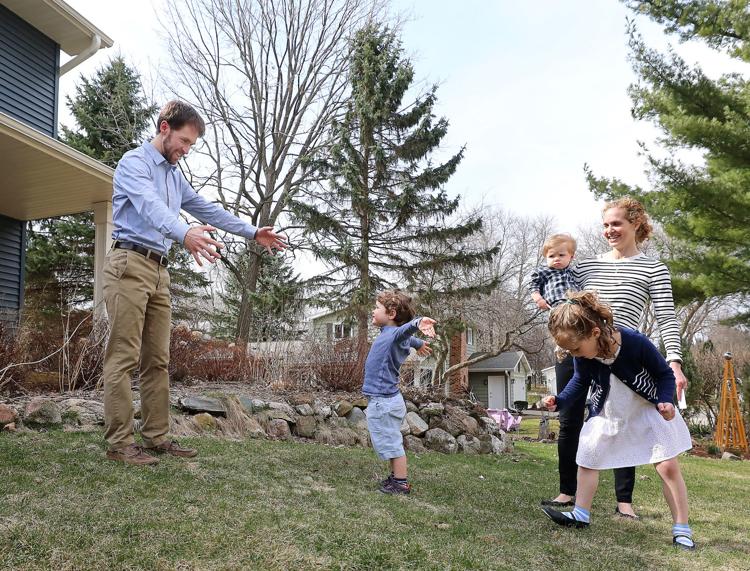 Stressed over closure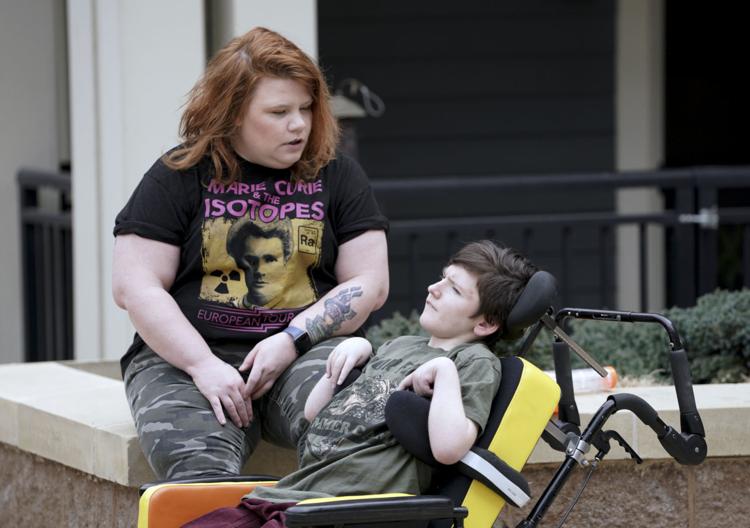 Amy Shircel, former COVID-19 patient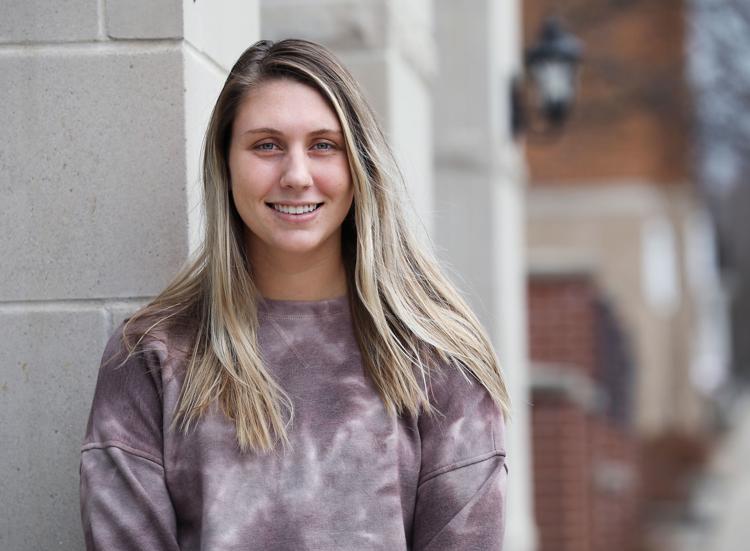 COVID-19 retail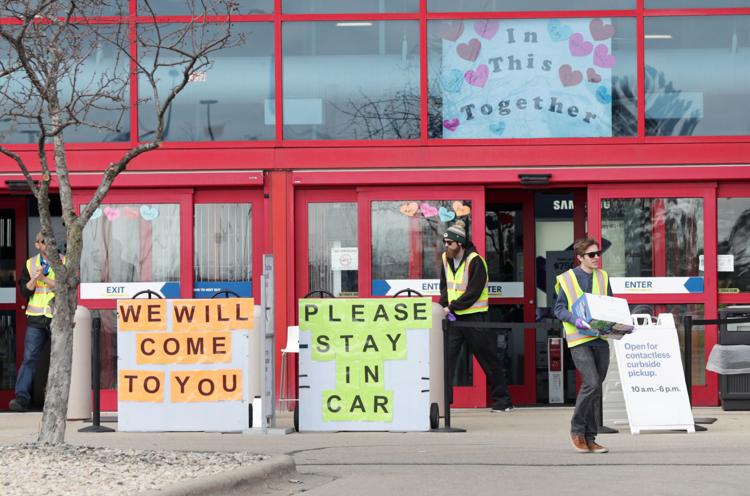 Playground closed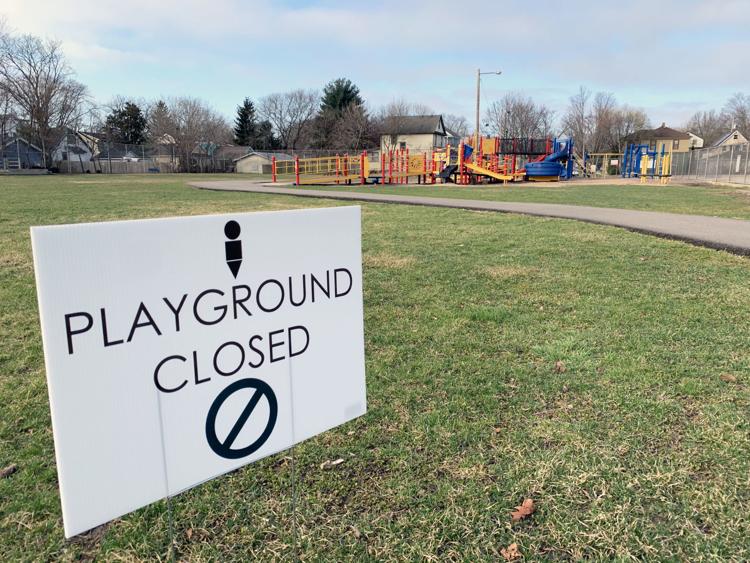 Little Library closed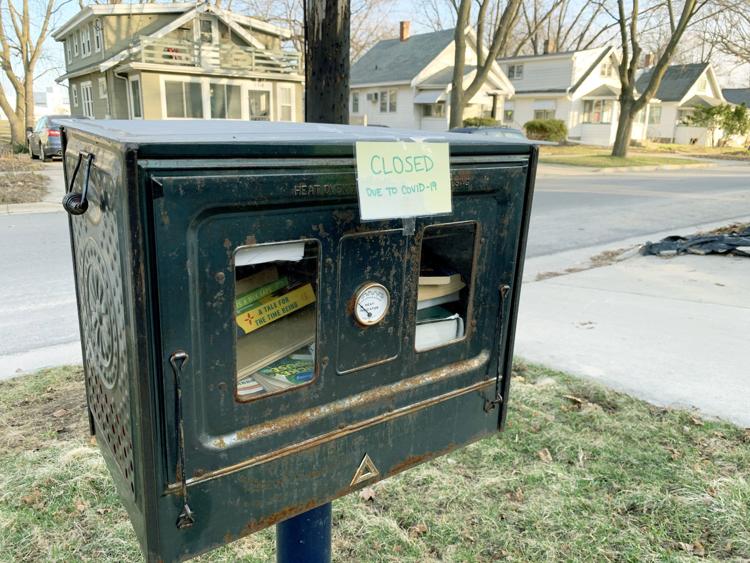 Face shields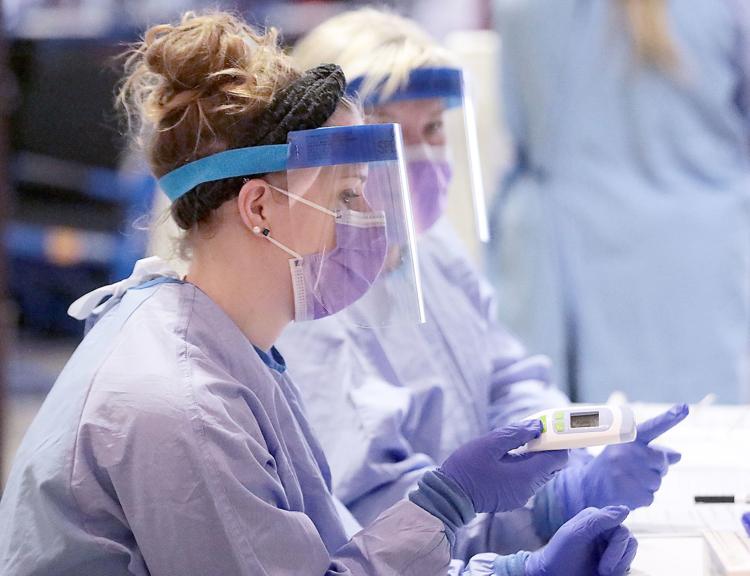 Entryway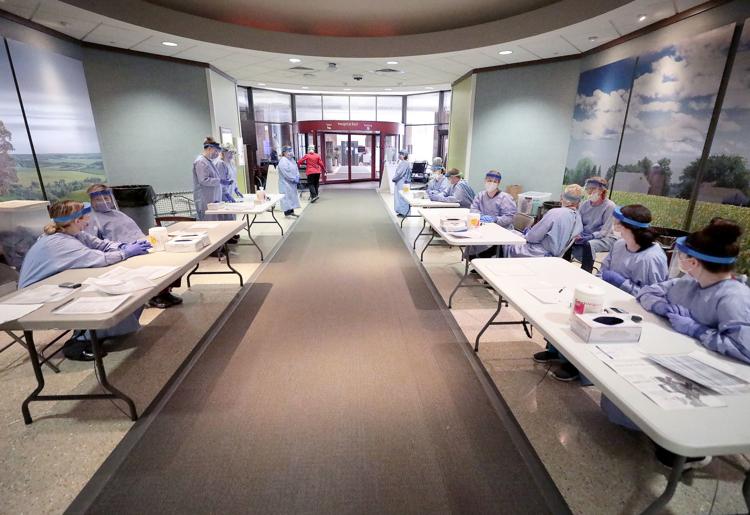 Carwash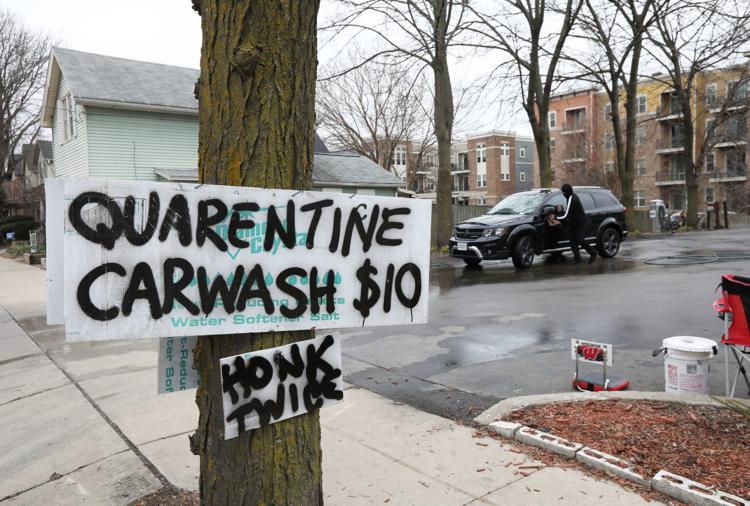 Rent strike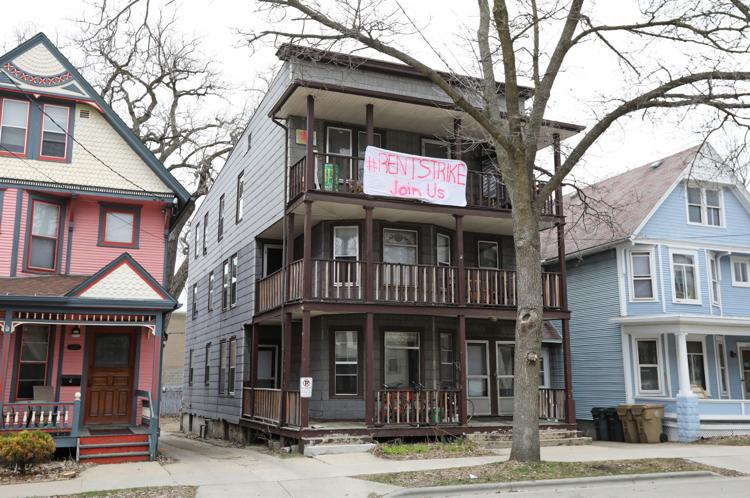 Election COVID-19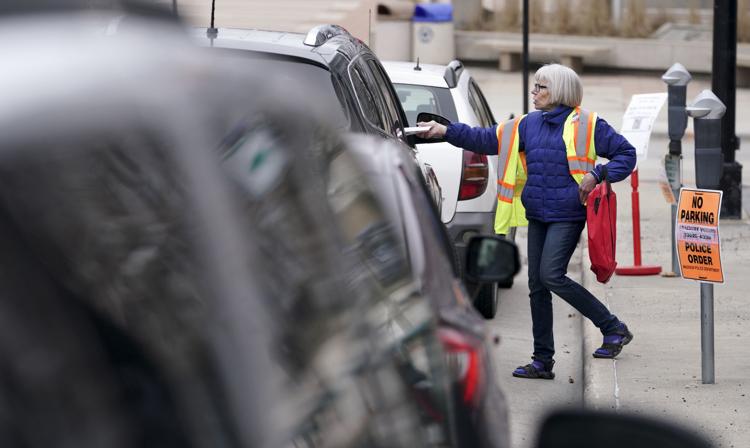 Precious Cargo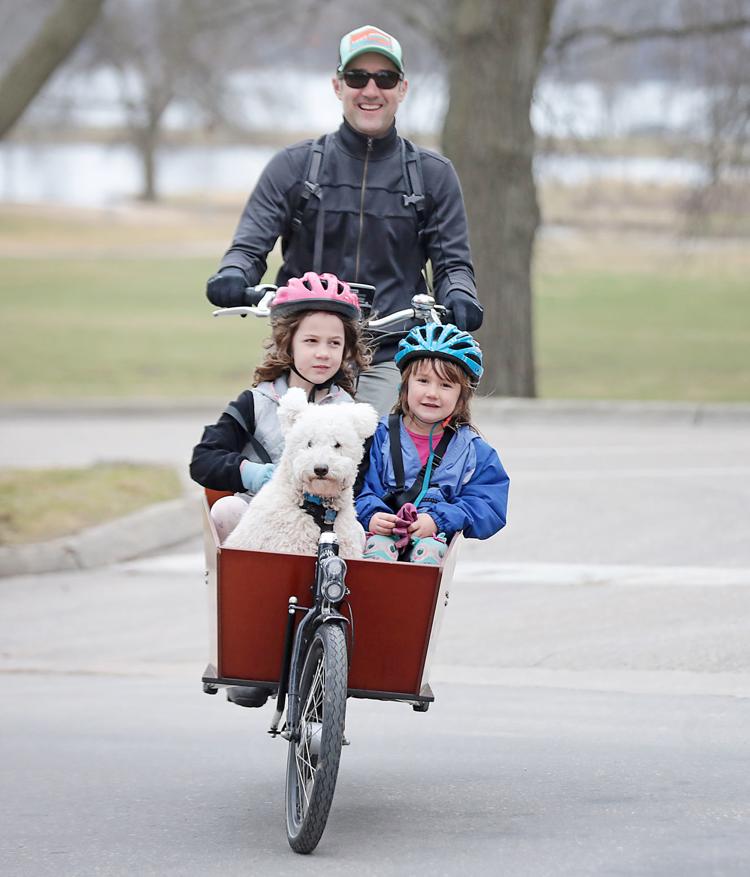 Lori and Chris Robson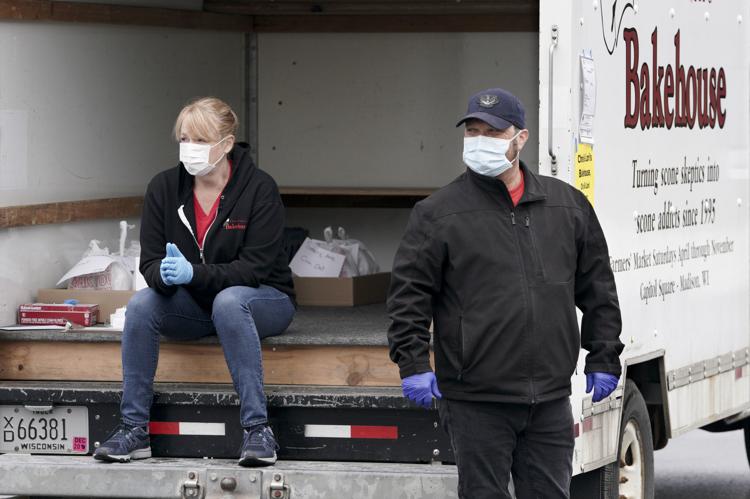 Chad Backes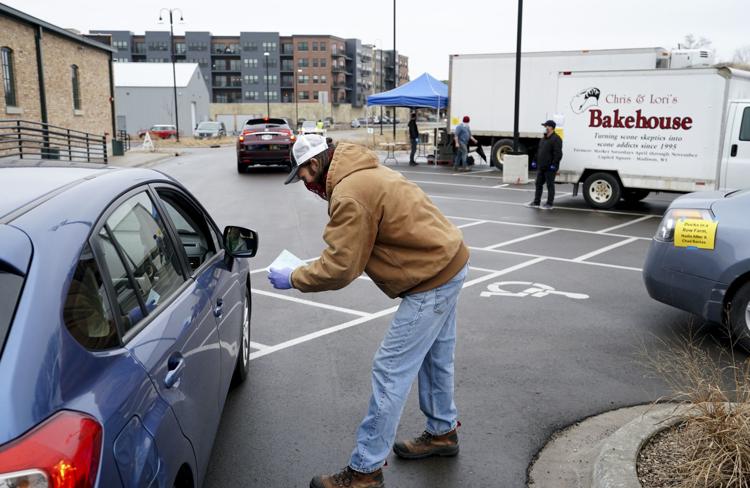 Tourism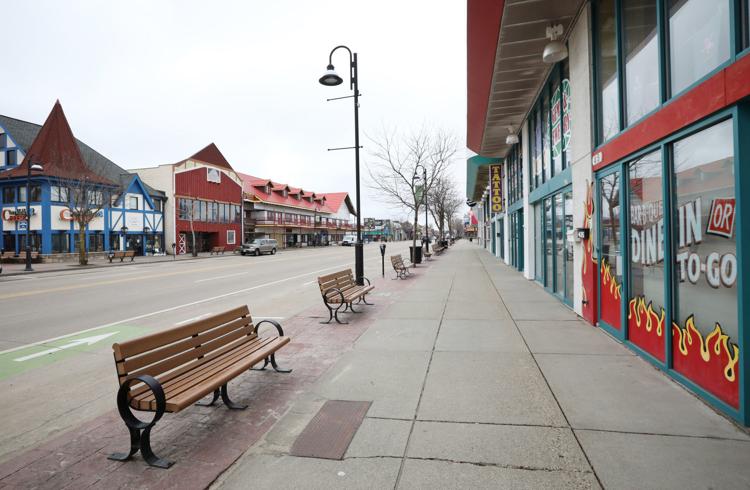 Tourism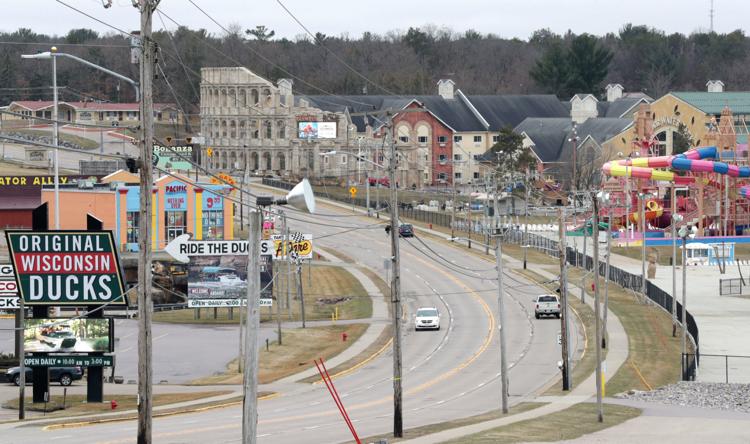 City Church live stream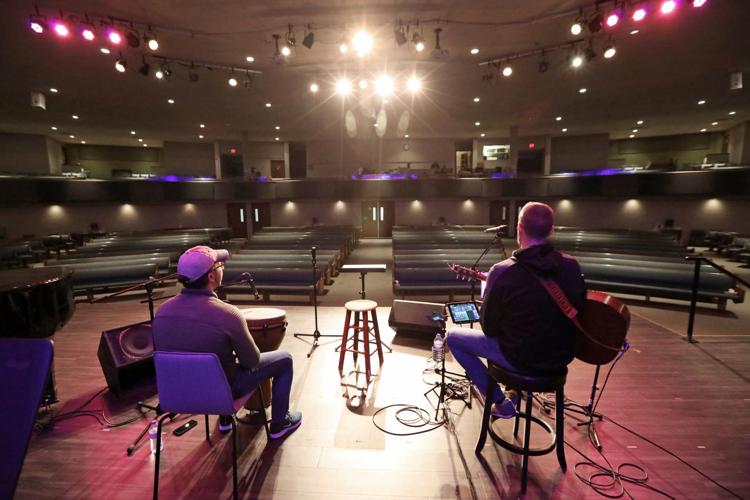 Covid Funerals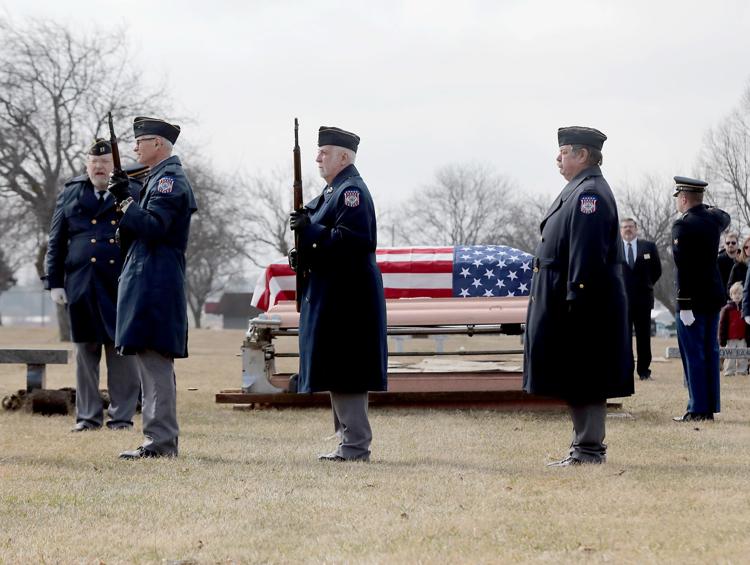 Covid Funerals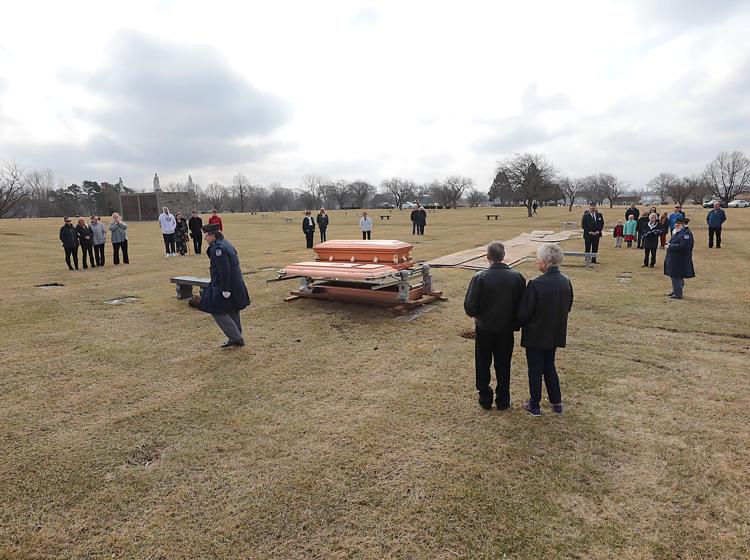 COVID-19 Sewn Masks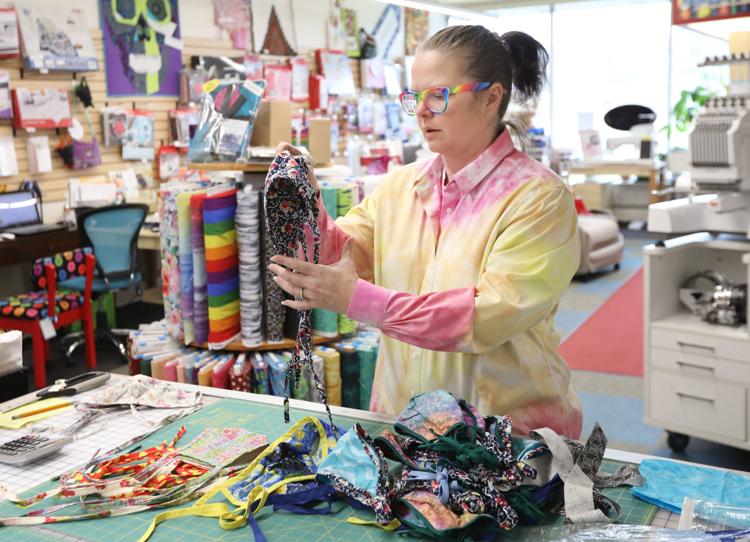 Traffic changes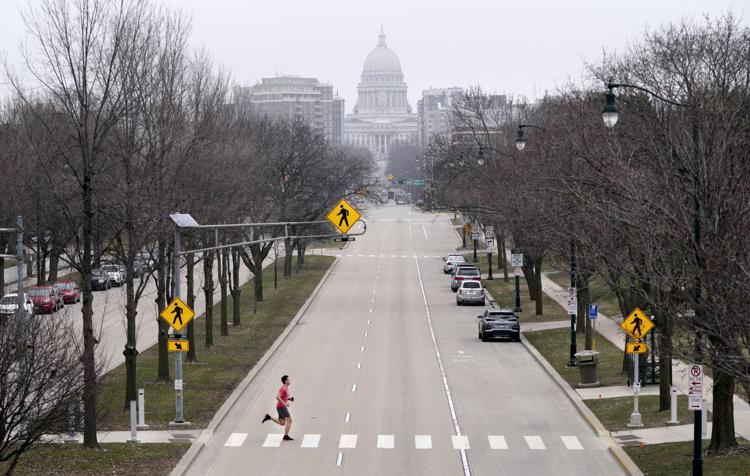 John Hicks getting a meal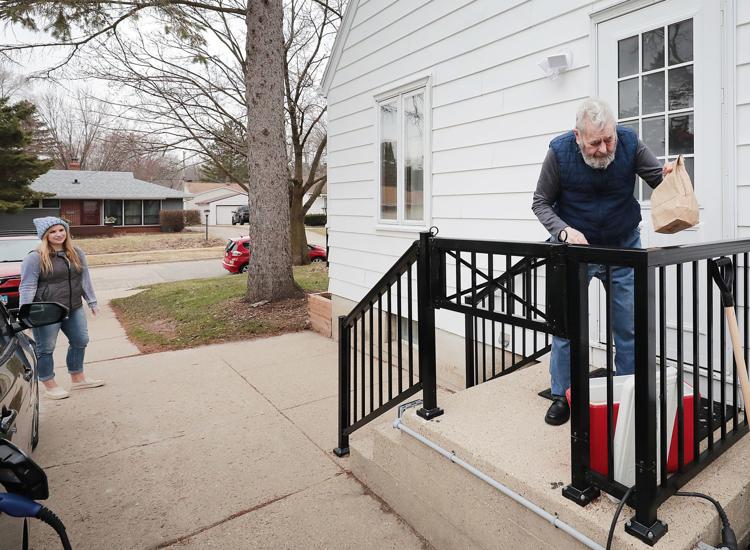 Rachel putting food in cooler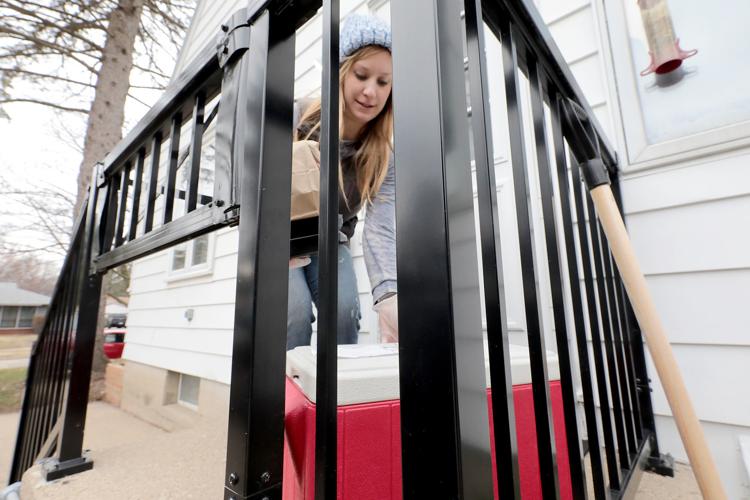 Mock Senate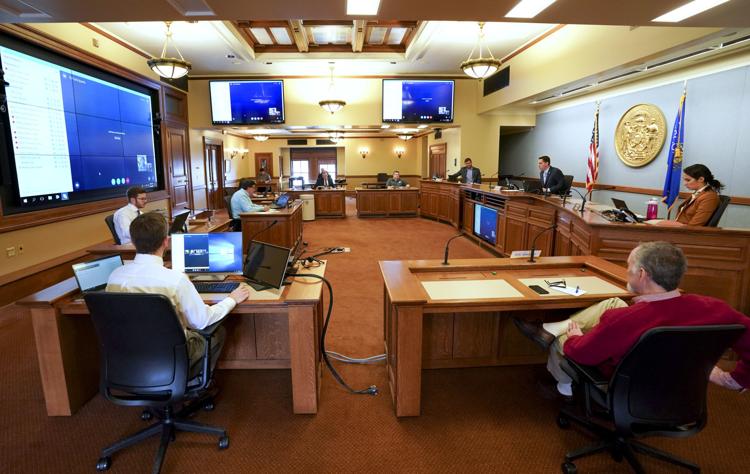 COVID-19 Ventilators 1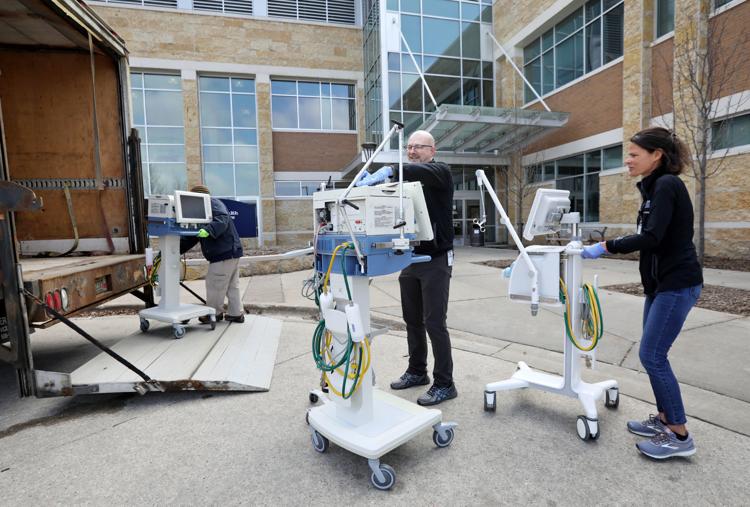 Covid Golf Courses 1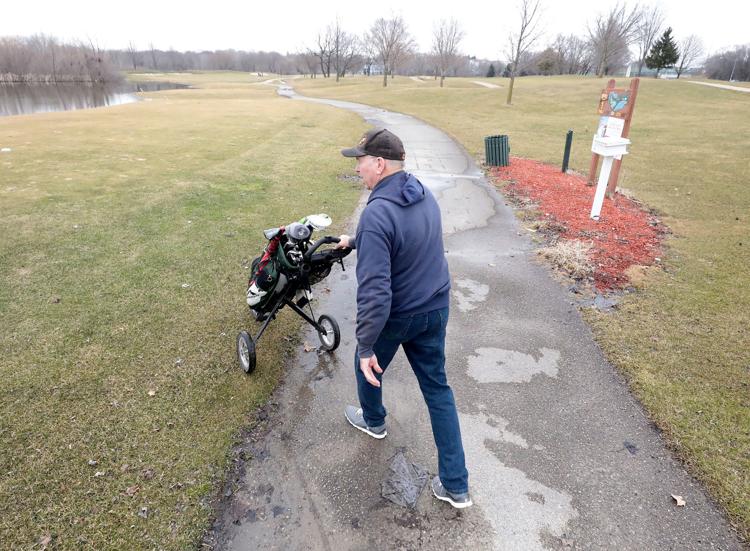 Tony Evers to order nonessential businesses to close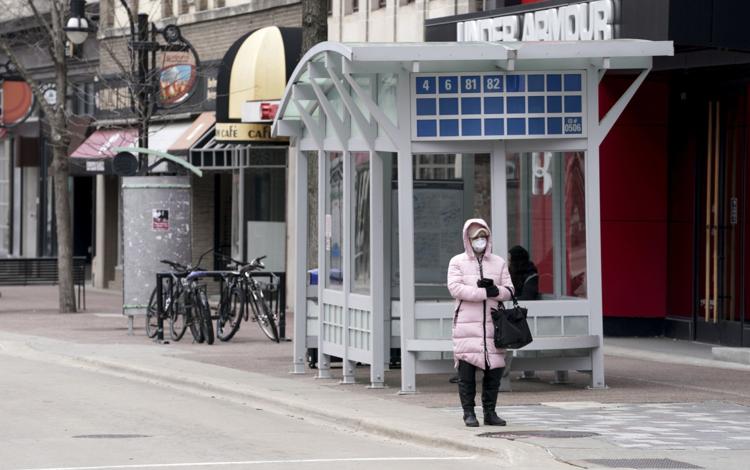 Tony Evers to order businesses to shut down to battle COVID-19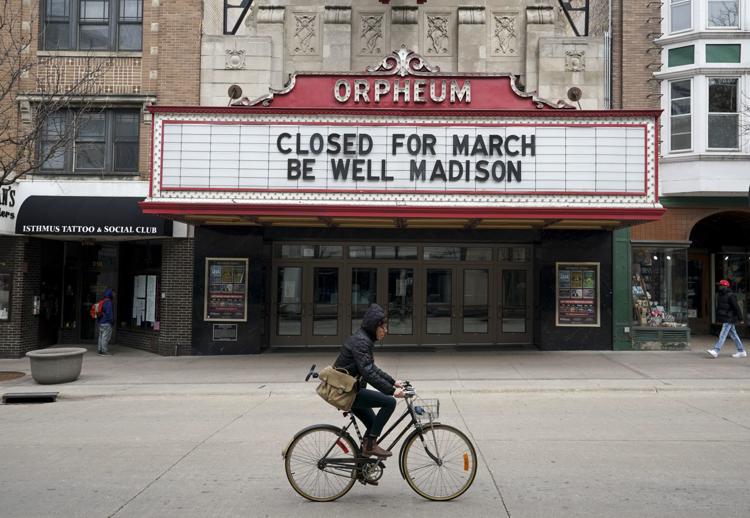 COVID-19-Bars and Restaurants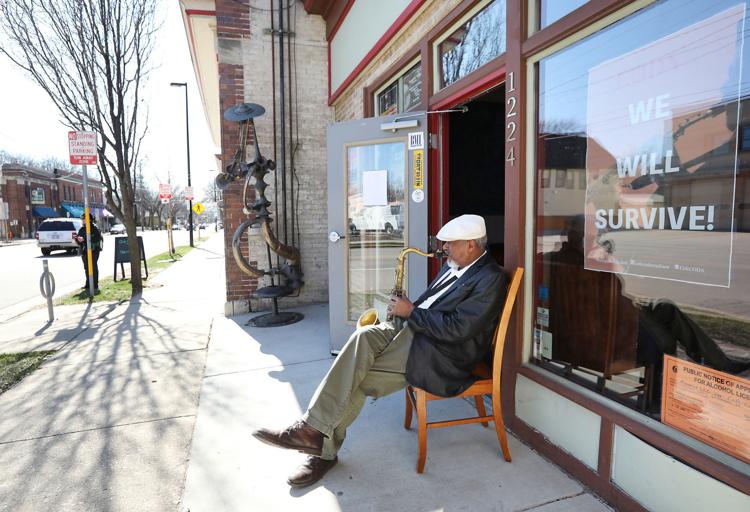 COVID-19 UW Virtual Match Day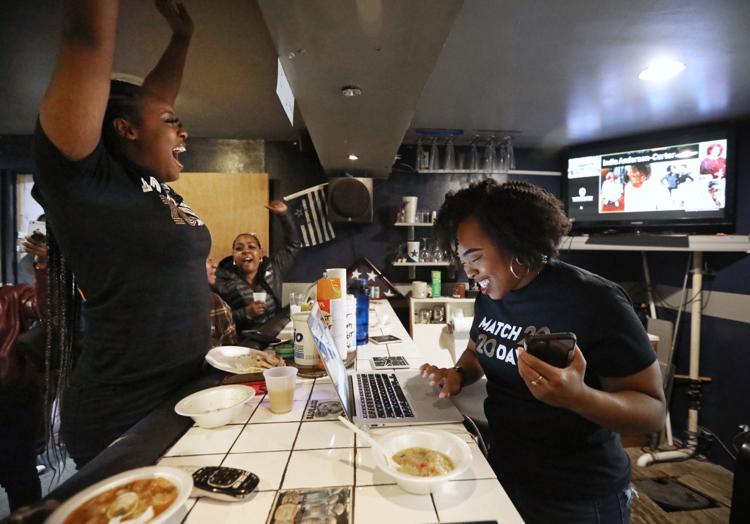 Covid State Street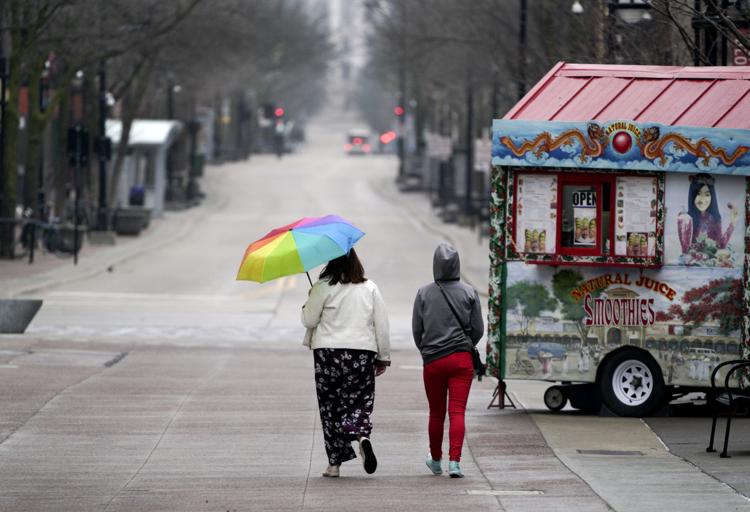 COVID-19 daycare
COVID-19 daycare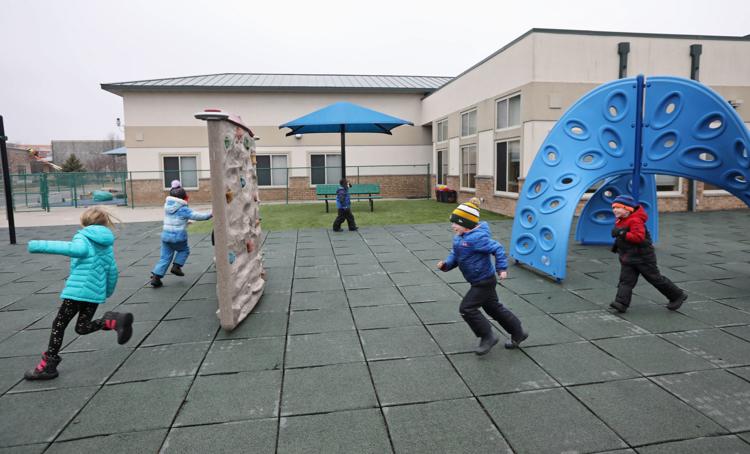 Barber Sherman Plaza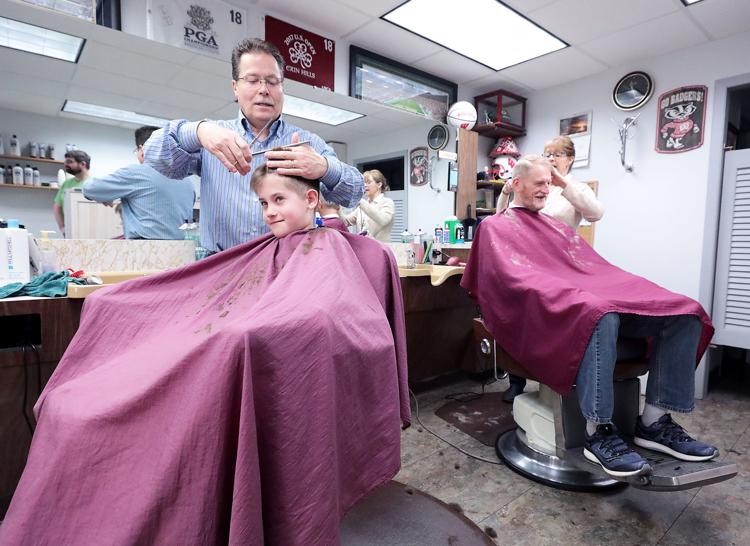 COVID-19 schools
COVID-19 schools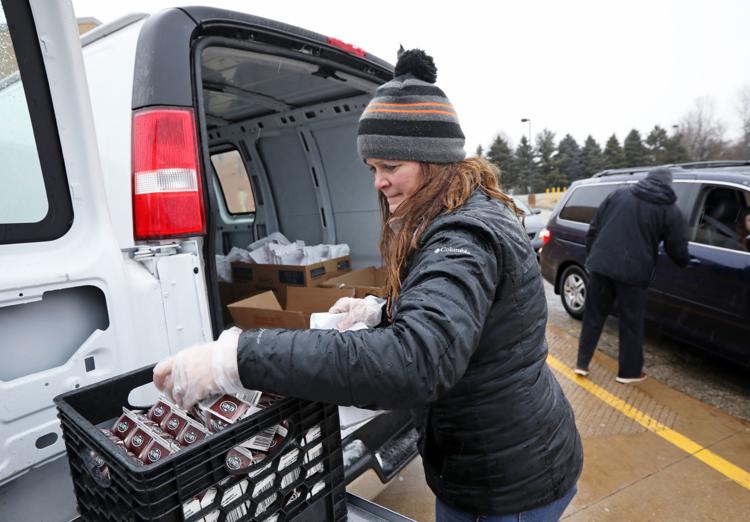 UW Moving to Online Only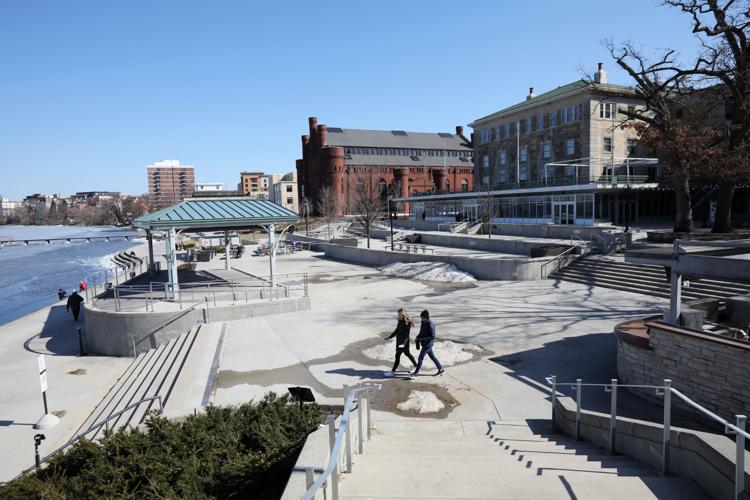 UW Moving to Online Only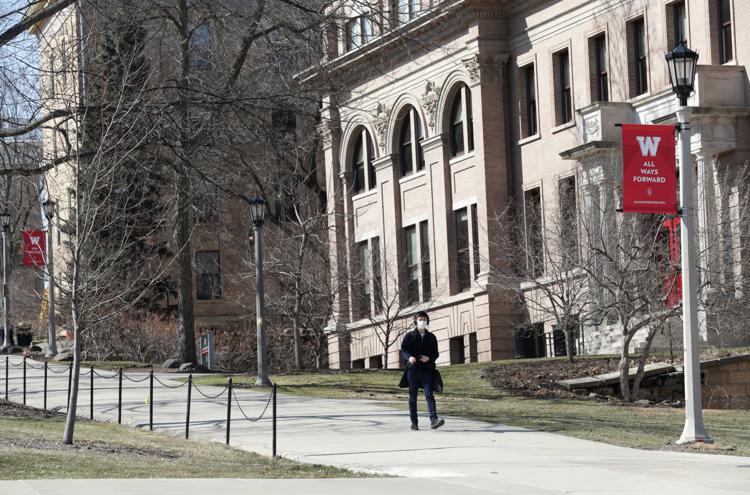 Covid Outdoors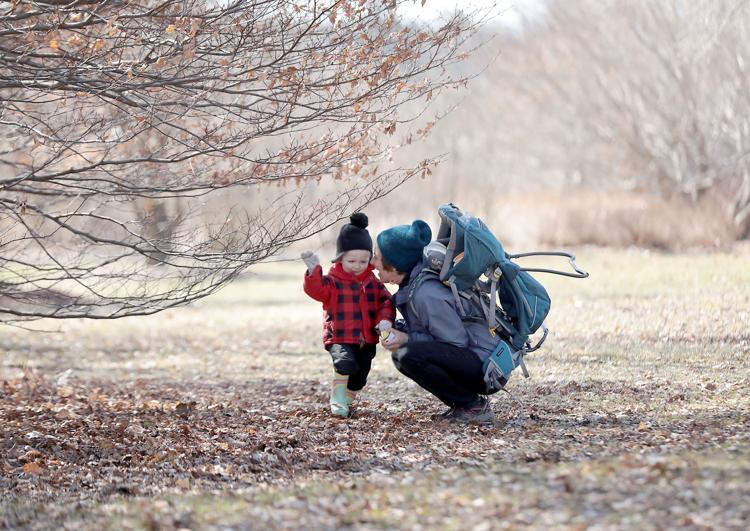 Covid Outdoors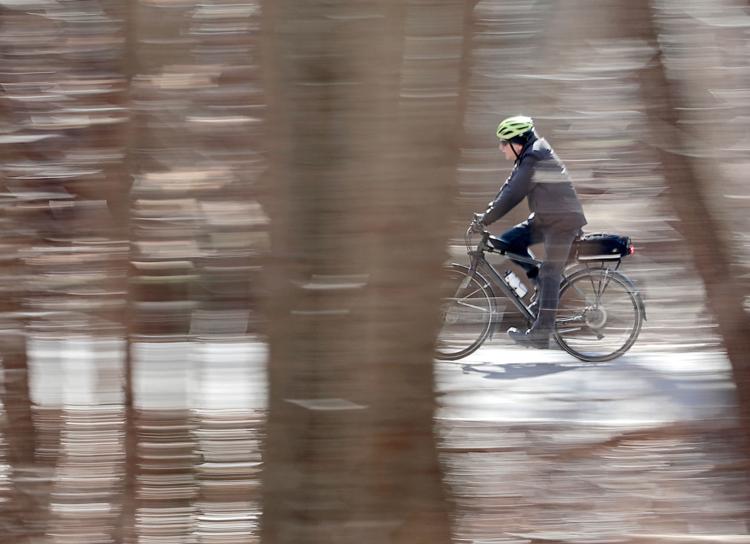 Stocking bags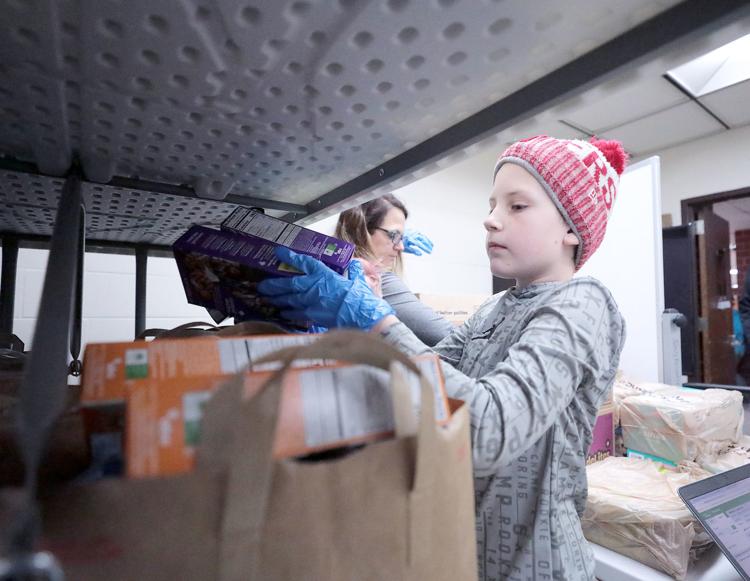 Madison school meals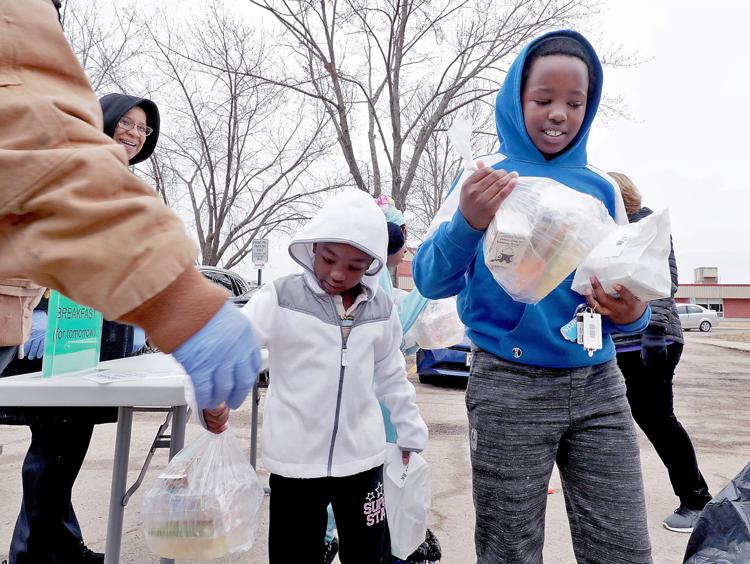 Hawk's Bar & Grill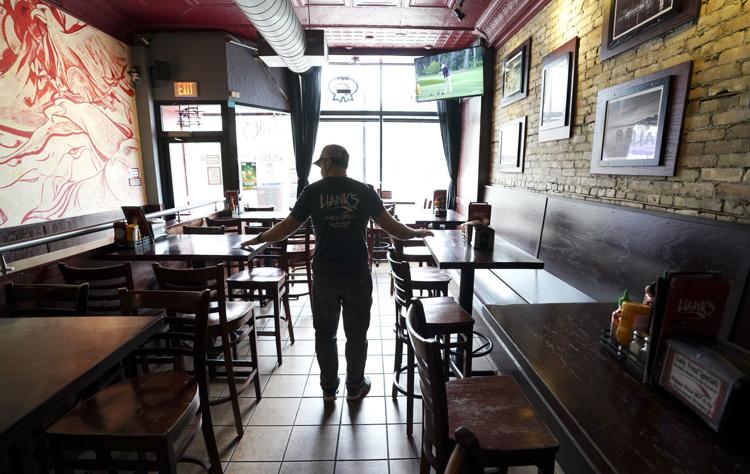 State Street -- Coronavirus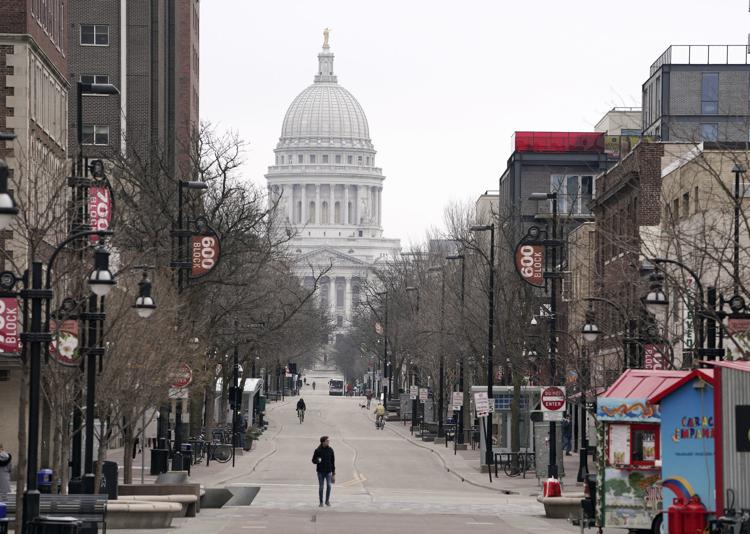 Speaking to changes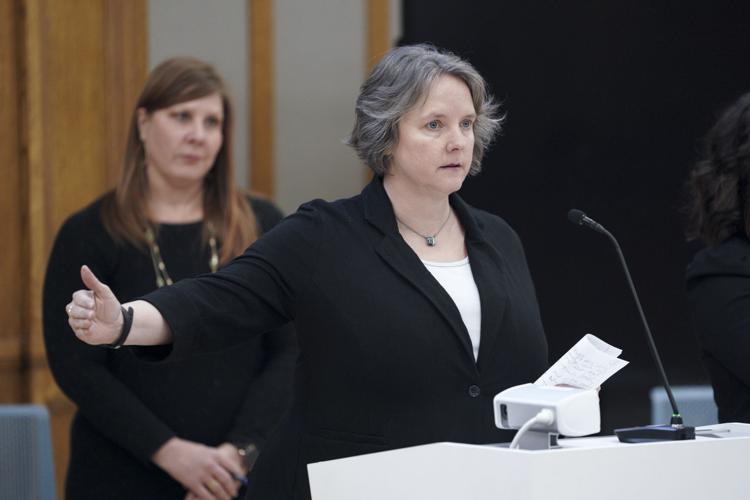 Jenifer Street Market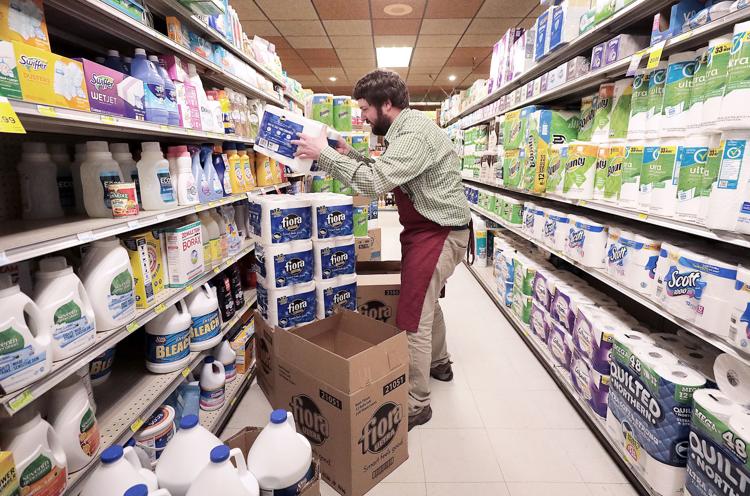 COVID-19 coronavirus UW-Madison campus dorm move-out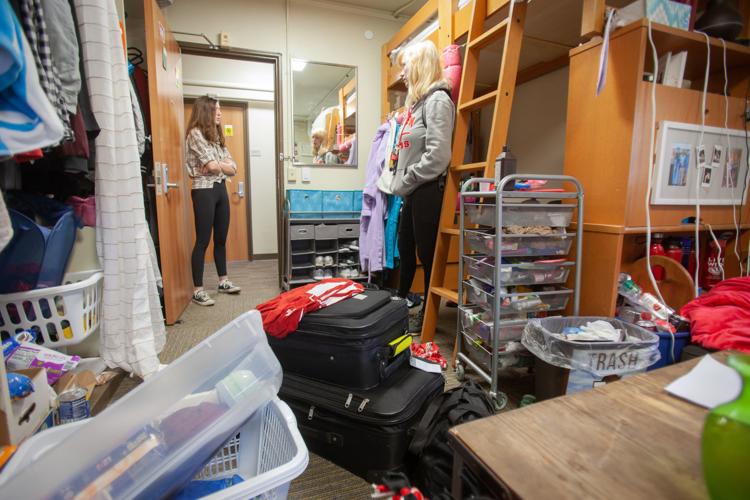 School closure news conference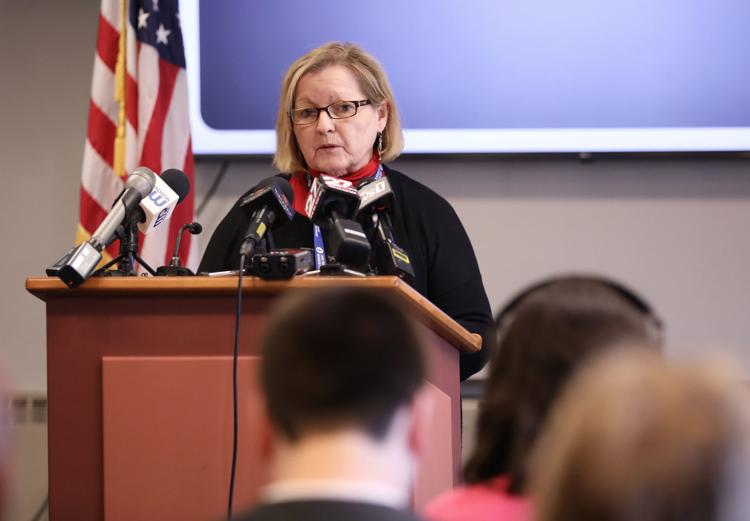 Coronavirus cleaning at UW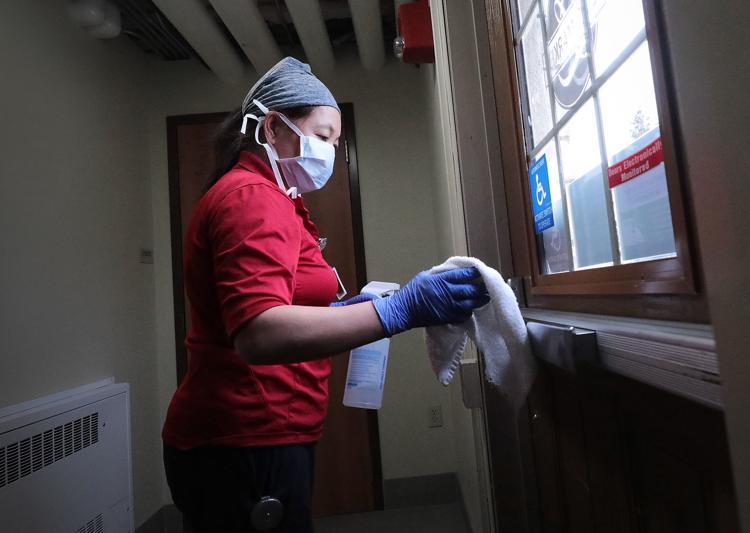 UW Spring Break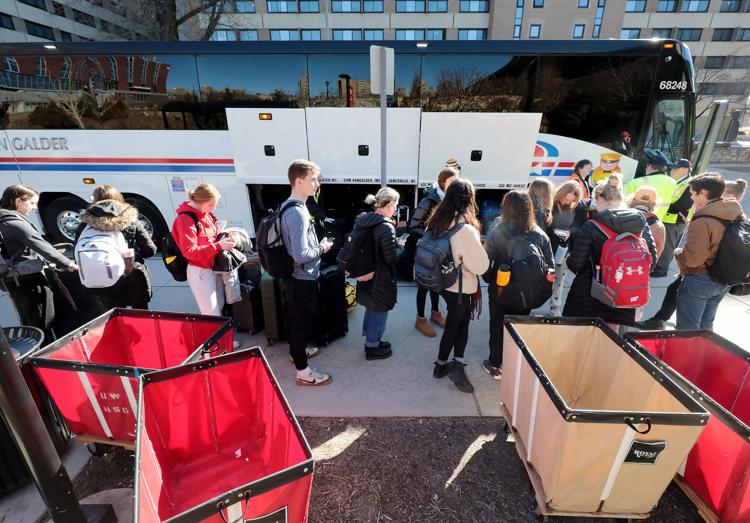 UW COVID-19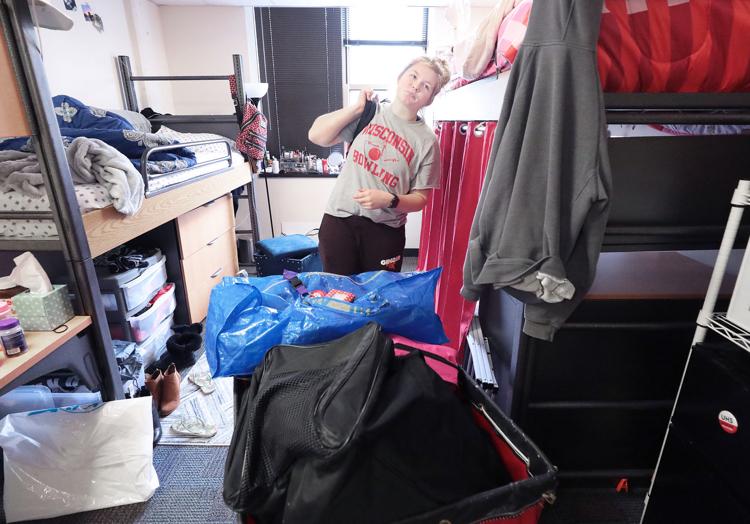 UW COVID-19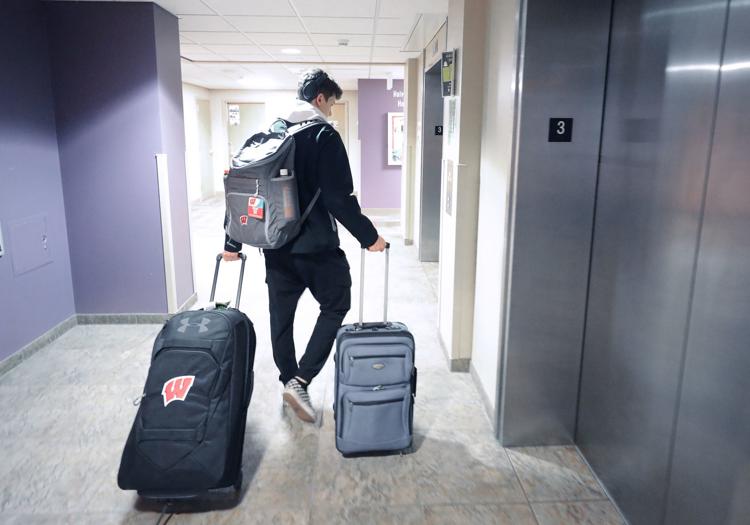 Evers news conference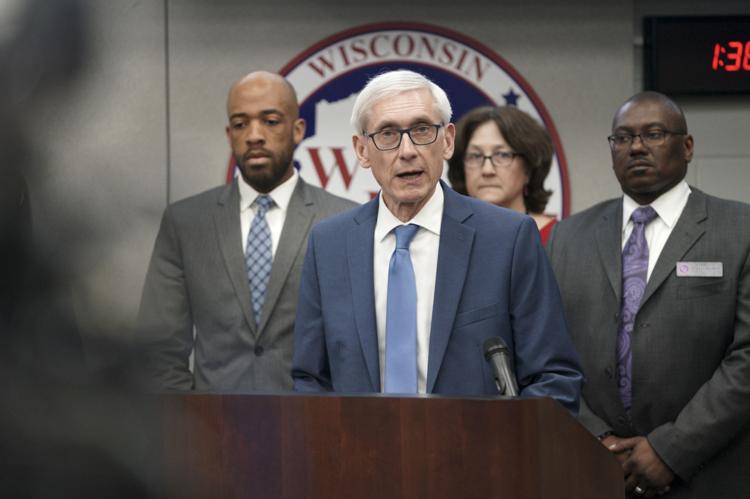 UW Covid-19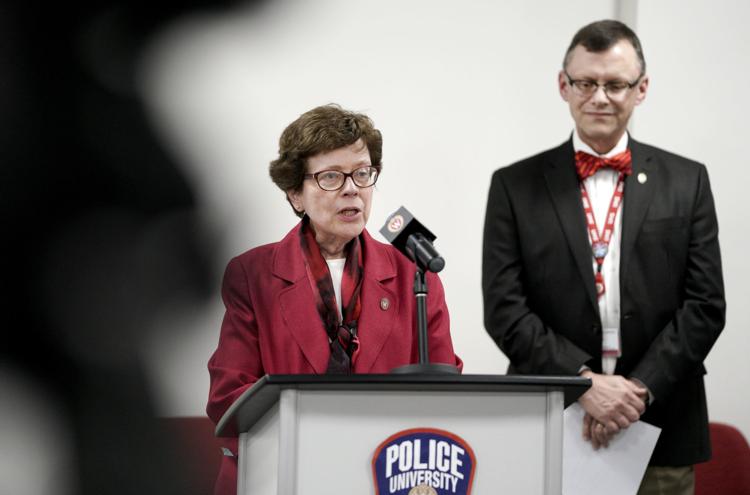 Safdar, Rhodes-Conway and Parisi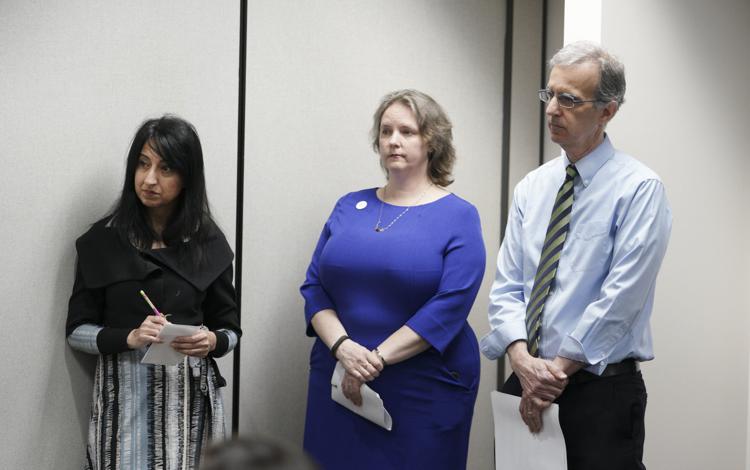 COVID-19 News conference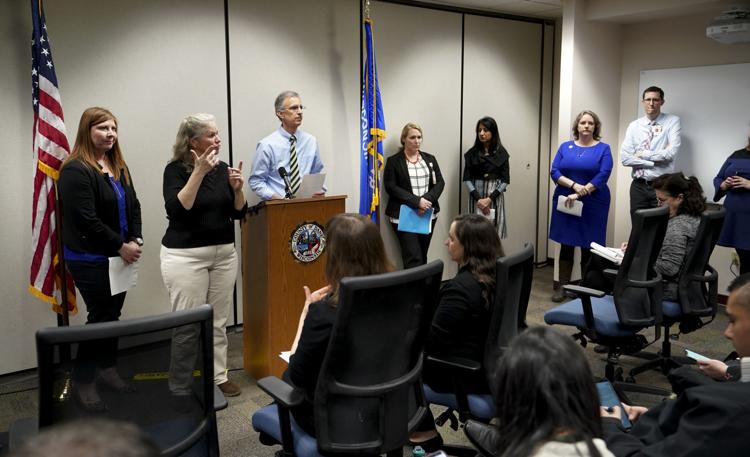 Concerned about COVID-19?
Sign up now to get the most recent coronavirus headlines and other important local and national news sent to your email inbox daily.