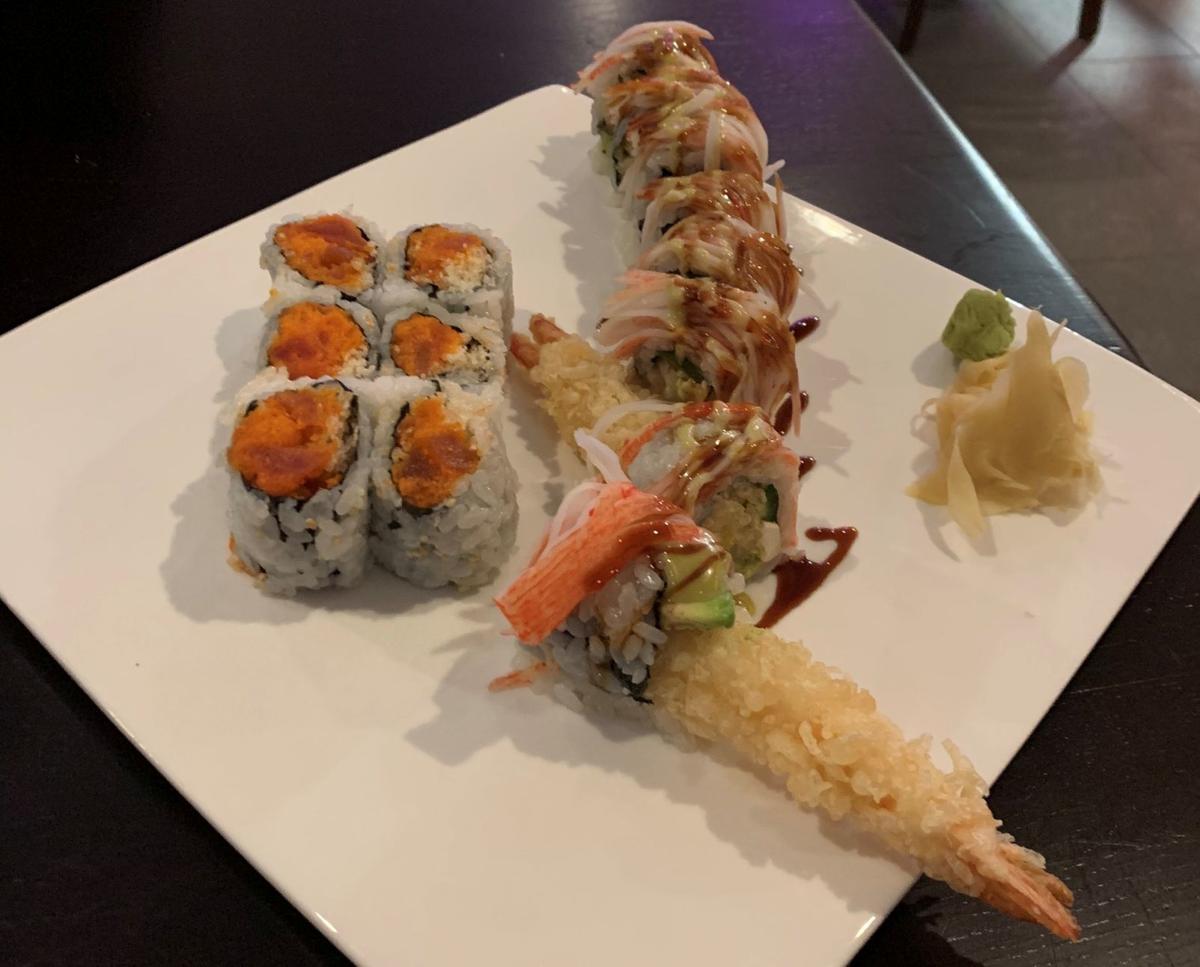 Brian and Erica Ni closed their family's popular Takara Japanese restaurant and sushi bar on State Street, in 2016 after 15 years because the rent got too high.
They finally found another State Street location, a block away, and opened Yume Sushi in late November. While there are some differences between it and the old restaurant, the food, service and atmosphere are every bit as good.
Yume is located where the popular Japanese restaurant Wasabi was for almost 25 years. And, until a new sign comes — Brain Ni hopes by the end of the month — Yume still looks like Wasabi from the street. However, the menus as well as posters on the doors identify it as Yume, which Erica Ni said means "wish for the future" or "dream."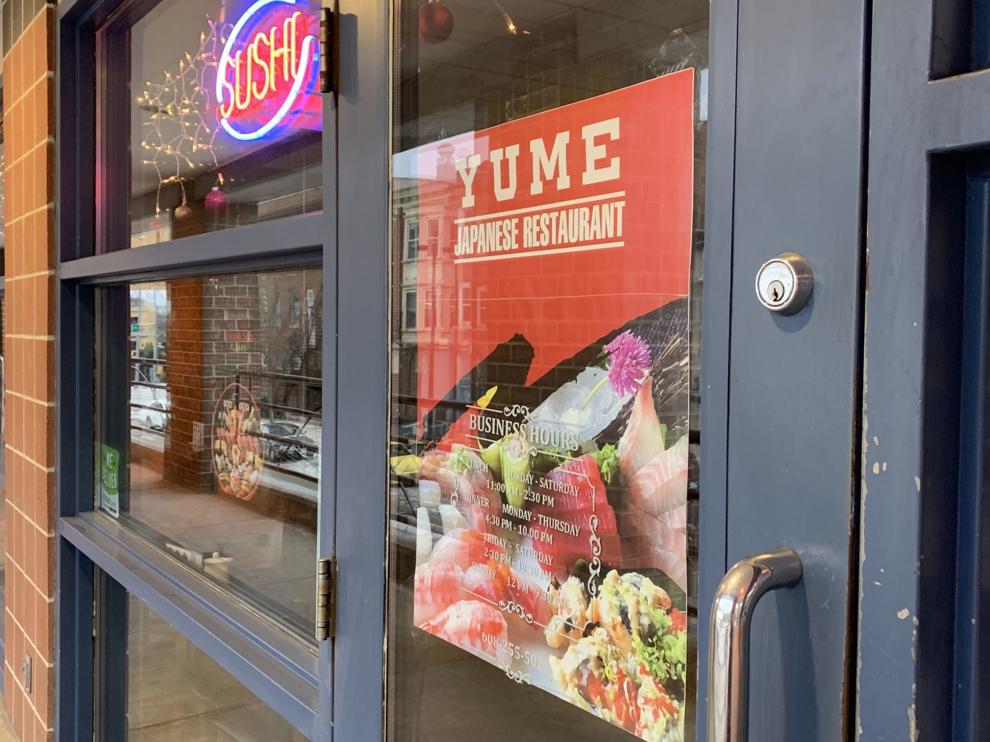 The Nis initially tried to open the restaurant as Wasabi, hoping to retain that restaurant's loyal customers, but that didn't fly with the former owners of Wasabi.
Erica Ni said they didn't want to call the restaurant Takara because the other two local Takaras are owned by her husband's family. His parents are looking to retire soon and don't want to invest in a new place. Yume is owned by the couple, who also own Ramen Station on Park Street with a partner.
So often at sushi restaurants, specialty rolls can bomb, overpromising and under-delivering. But the Yume roll ($13.95), the lead-off "chef's special roll" — still called the Wasabi roll on the physical dinner menu, but Yume online — is spectacular.
The roll is a good one for people adverse to eating raw fish, since it stars shrimp tempura and includes cream cheese, jalapenos and avocado. The huge, showy roll was draped with mock crab meat and topped with wasabi sauce and eel sauce. It was nicely spicy, not needing additional wasabi.
"This is an incredible texture experience. I love the crunch," said my companion. Takara on Whitney Way and Takara 88 in Middleton offer the same roll, but call it the Wasabi Stringer.
My must-have roll, the spicy tuna ($7.50), with six slices, was fine, but sadly didn't duplicate the winning spicy tuna rolls, which were the reason I went to Takara on State. The deep orange tuna mixture wasn't as subtle or complex, but imparted the right amount of heat.
Erica Ni said some parts of the tuna are a different color, which may make it look different. She wasn't sure why it didn't taste like Takara's, but I'm guessing each chef just prepares the fish-Sriracha-mayo mixture differently.
A sashimi appetizer ($10.95) was a great value, with its "chef's choice" of six types of raw fish. The salmon, tuna, white tuna and super white tuna (escolar) were my favorites. A red snapper slice was strong tasting, and a striped bass piece was dense and chewy. Plump, juicy salmon roe came on top of the salmon slice, and my friend went nuts for it.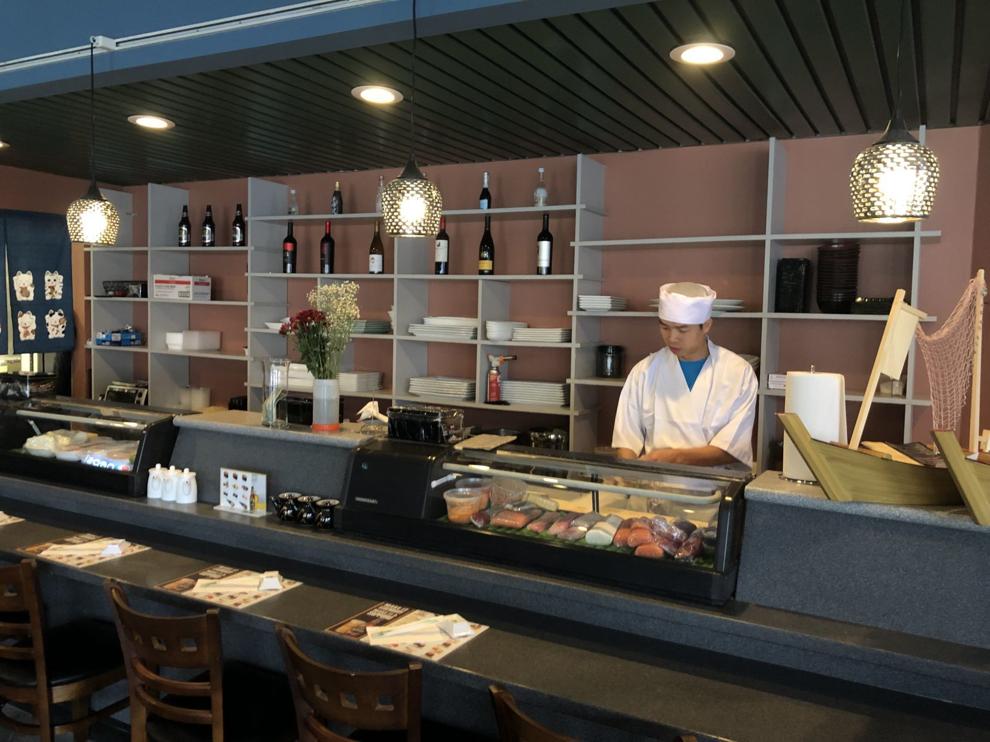 Everything else about the meal was wonderful. Seaweed salad ($5.95) was well dressed and served on a bed of mixed greens. Edamame ($4.25), another healthy starter, had the perfect amount of salt.
For dessert, the mochi ice cream ($4.95), in both mango and green tea flavors, was delicious, served with whipped cream, an attractively cut strawberry and a few unexpected sprinkles.
On a separate lunch visit, I tried a donburi, or rice bowl, not available on the dinner menu. "Don" is bowl in Japanese, and the oyako don ($9.50) had chicken and vegetables cooked into a layer of egg, suspended over rice and a small amount of broth.
Two types of pickled radish, dried seaweed shavings and pickled squash on top all added interest. A superb miso soup was included. Salad is also an option.
From a list of cocktails made with sake, the lemon drop ($7) was refreshing, made with lemon juice and simple syrup and served in an elegant glass with a mint garnish.
Modest renovations have spiffed up the room, making it more inviting. The walls are a muted blue, and the furniture and sushi counter are black. Expansive windows provide lots of light, and low-key jazzy techno added to the relaxing atmosphere.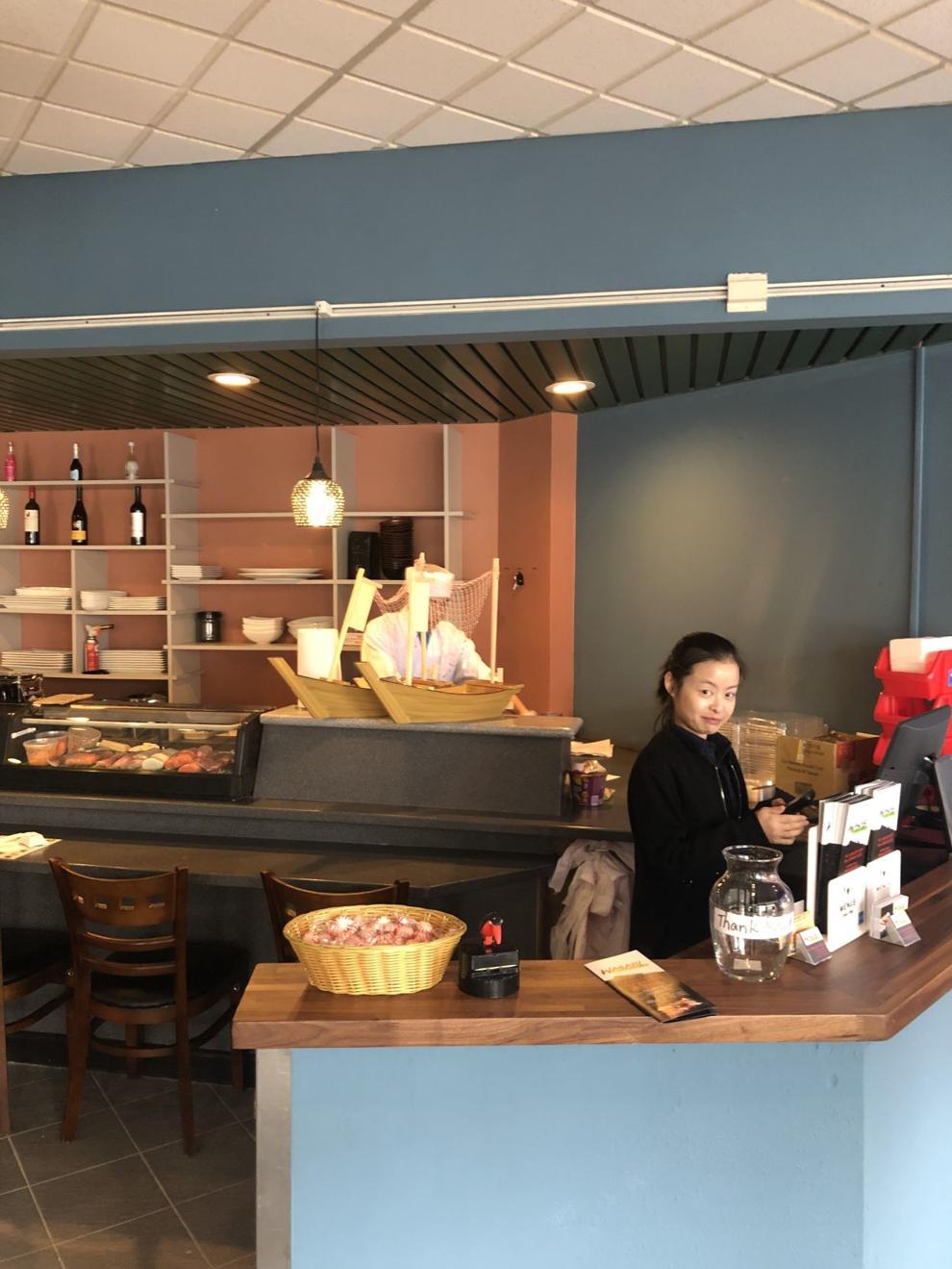 My bill had one of those matrix barcodes you scan with your phone, asking "How did we do?" and inviting customers to give feedback.
In terms of food, environment, price and service, Yume did well. It's good to have a Takara-quality restaurant back on State Street.