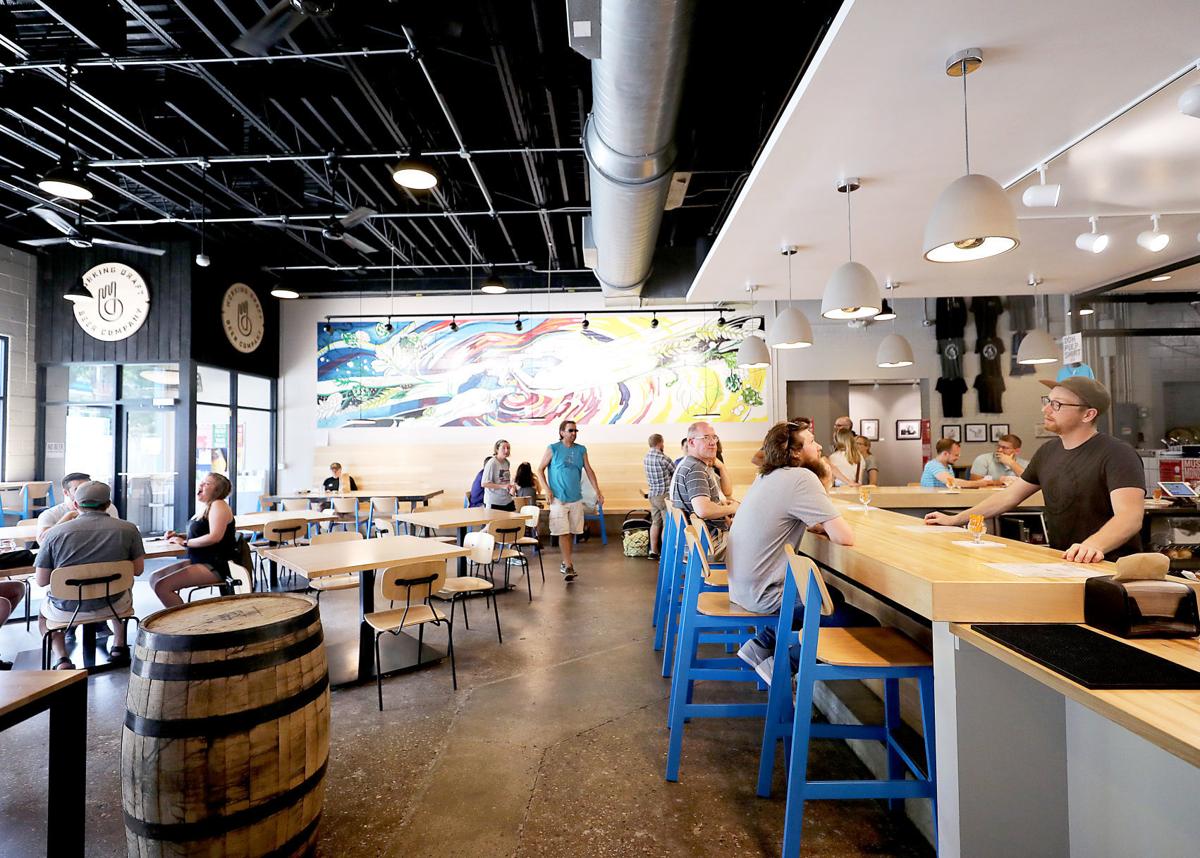 After 16 months, the craft brewery, taproom and kitchen that opened in the former RP's Pasta location seems to have outgrown its name.
Coming up with original beers and menu items the way it does is an ongoing pursuit, but Working Draft hardly feels like a work in progress.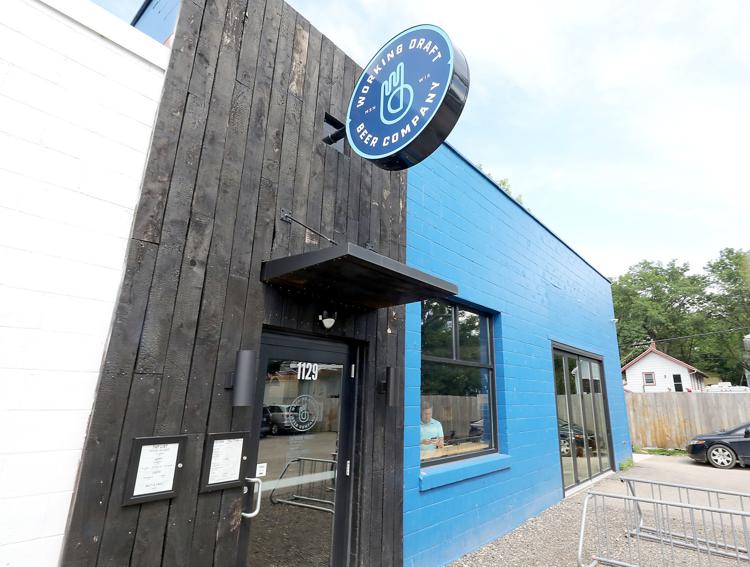 On top of being one of the most inviting new hangouts in Madison, it's got impressive beers, interesting food and a friendly, high-energy staff.
The focal point of the room is a striking 6.5-by-26-foot mural, "How We Gather," by local artist Jenie Gao. When Mary Burke, the former Madison School Board member and gubernatorial candidate, saw it, she commissioned Gao to paint a mural on the side of her house.
Just as striking, but in a culinary way, is Working Draft's cheesesteak sandwich ($10) with chopped beef from Fischer Family Farm in Cambria, cheese sauce made with Hook's cheddar and Colby, mushrooms, roasted yellow onions, peppers and steak sauce on a round, crusty ciabatta roll from Madison Sourdough. It was hard to put down.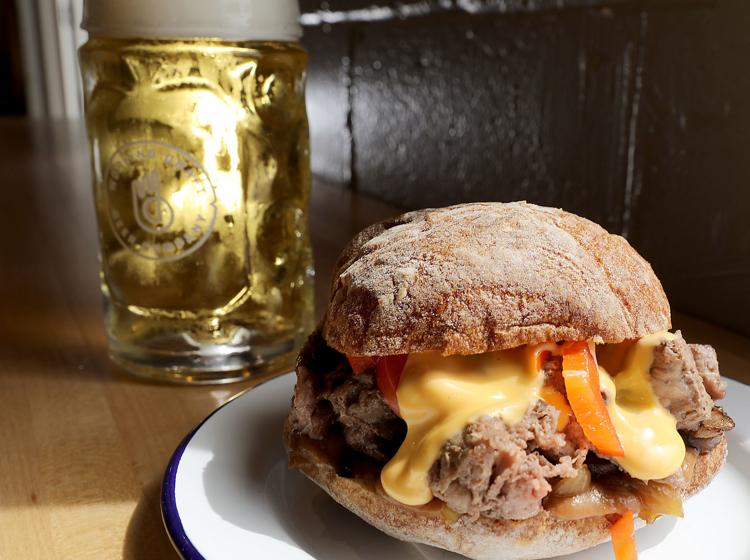 Gochujang in the name got me to order the gochujang sausage sandwich ($9), which also featured meat from Fischer Family Farm. The Korean sweet-spicy chili paste added dimension, and the slivers of pickled carrot were a nod to another Asian favorite, the Vietnamese banh mi. The sandwich had plenty of flat sausage, plus lettuce and mayo, but lacked the knockout punch of the cheesesteak.
Since both sandwiches came a la carte, it helped to order the exceptional roasted fingerling potatoes ($7) tossed in a sherry vinaigrette, with Parmigiano-Reggiano and pea shoots.
Another "shareable," the roasted asparagus ($7), was elegant, but less thrilling because the main attraction got lost in a tangle of overdressed greens, croutons and diced ham. A soft-boiled egg provided what was, in effect, extra dressing for the dish. That seasonal salad is now off the menu in favor of "roasted carrots and summer squash."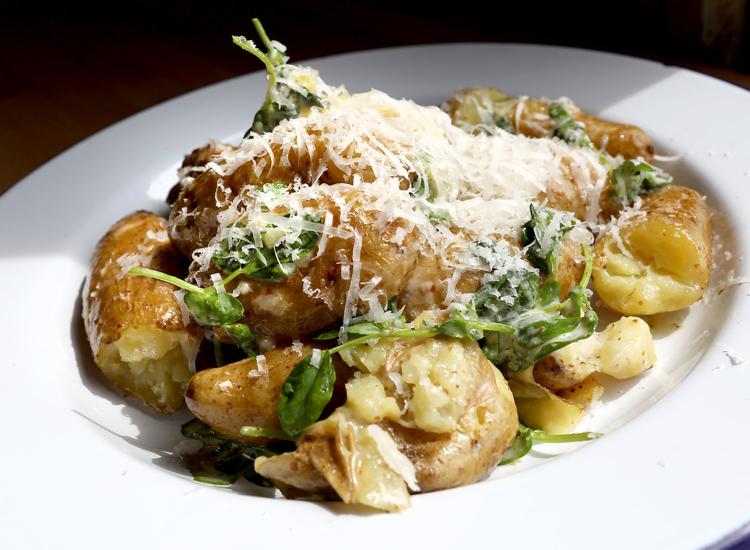 I appreciated the kitchen's glamorous take on pad Thai ($8) with radish, carrot, cilantro, spiced cashews in a tamarind shiitake sauce. It was beautiful and creative, but didn't pop.
For dessert, Working Draft sells locally-made chocolate bars ($6) from Wm. Chocolate, but you can't go wrong with a small homemade salted chocolate chip cookie ($1.50).
It's no accident that the food is elevated above the ordinary. Working Draft's primary owners, Ryan Browne and Ben Feifarek, hired Jon Churan, a graduate of the Culinary Institute of America in New York, as their chef. Churan worked with Underground Food Collective for four years and for Heritage Tavern for almost a year, early on.
When a planned partnership with Underground fell through, Browne and Feifarek initially enlisted Dan Fox from Heritage Tavern.
"Dan stepped in at the eleventh hour prior to our opening and totally launched our food program," Browne said.
He brought staff, equipment as well as his brand into the space for three months, basically running a food truck operation in Working Draft's taproom, Browne said. "He helped set the tone for quality food."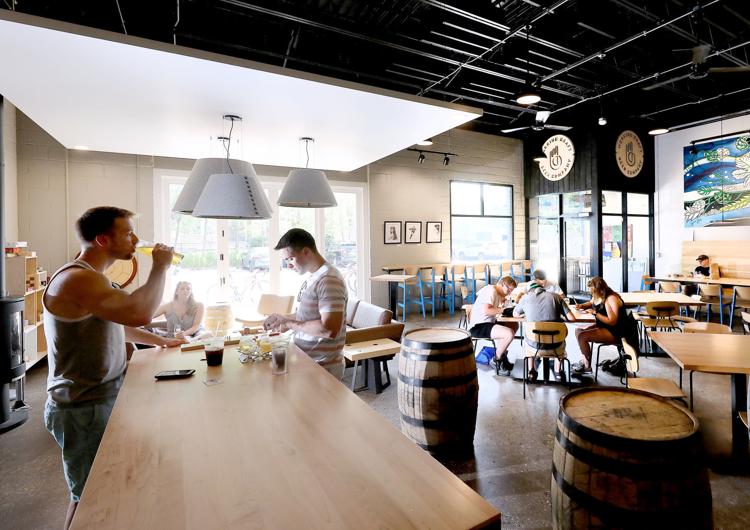 Browne and Feifarek are both longtime home brewers. Browne was a manager for Feifarek at his Wine and Hop Shop on Monroe Street and ran classes there. Clint Lohman, Working Draft's head brewer, is also an owner.
Working Draft has 16 rotating taps, mostly its own, but also sells some guest drafts. One tap is always a gluten-free beer from Madison's Alt Brew, and one is a homemade soda designed by Churan. Right now it's strawberry rhubarb.
Most of the beers, except small batch ones, are available to-go in giant, slick 32-ounce crowler cans.
European Vacay (5 ounces $2.50/8 ounces $3.50/16 ounces $5.50) left the line-up since my visit, but will likely return, Browne said. It was a perfect rich, malty Munich Dunkel with a hint of toffee.
It's also disappointing that the All-Inclusive ($3.50/$4.50/$7) has been rotated out. Described as a mango milkshake IPA with vanilla, it was not as sweet or thick as I expected. My friend disagreed. "That tastes like lemon meringue pie," he said.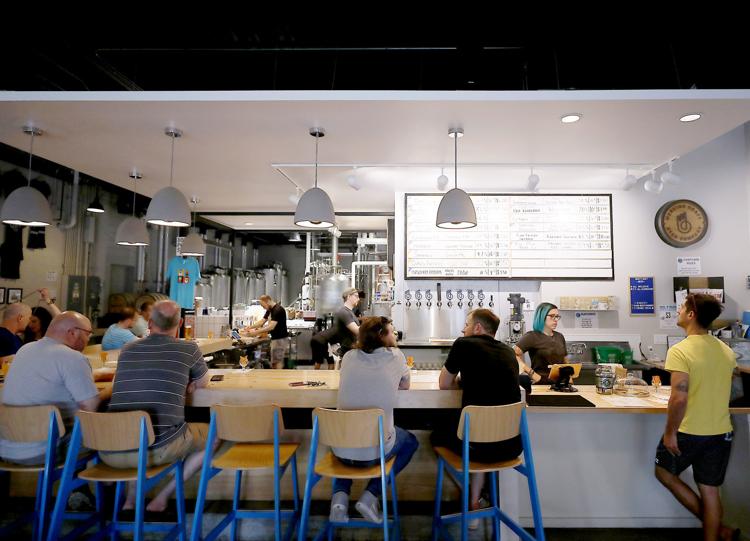 Browne said the beer will be back as part of its milkshake IPA series, but might be slightly altered.
Bold Font All Caps ($3/$4/$6) is a hazy IPA with sour hints of citrus, passion fruit and lime that lived up to its screaming name. The Hindsight Pils ($2.50/$3.50/$5.50) seemed flat compared to the others.
Working Draft's brewing kettles in the back of the room help serve as decor, and the bar, surprisingly crowded for 5:30 p.m. on a Monday, is made of wood salvaged from Village Lanes in Monona.
Tying the room together is Gao's mural, which depicts two outstretched hands cupping water, surrounded by the other elements that go into beer: grain, hops and yeast. "Together, the hands and arms create a social space, a place of connection," Gao said in her artist statement.
Browne, Feifarek and Lohman, with an assist from Gao, have created a fresh, easy space with all the right ingredients. 
Stay up-to-date on what's happening
Receive the latest in local entertainment news in your inbox weekly!