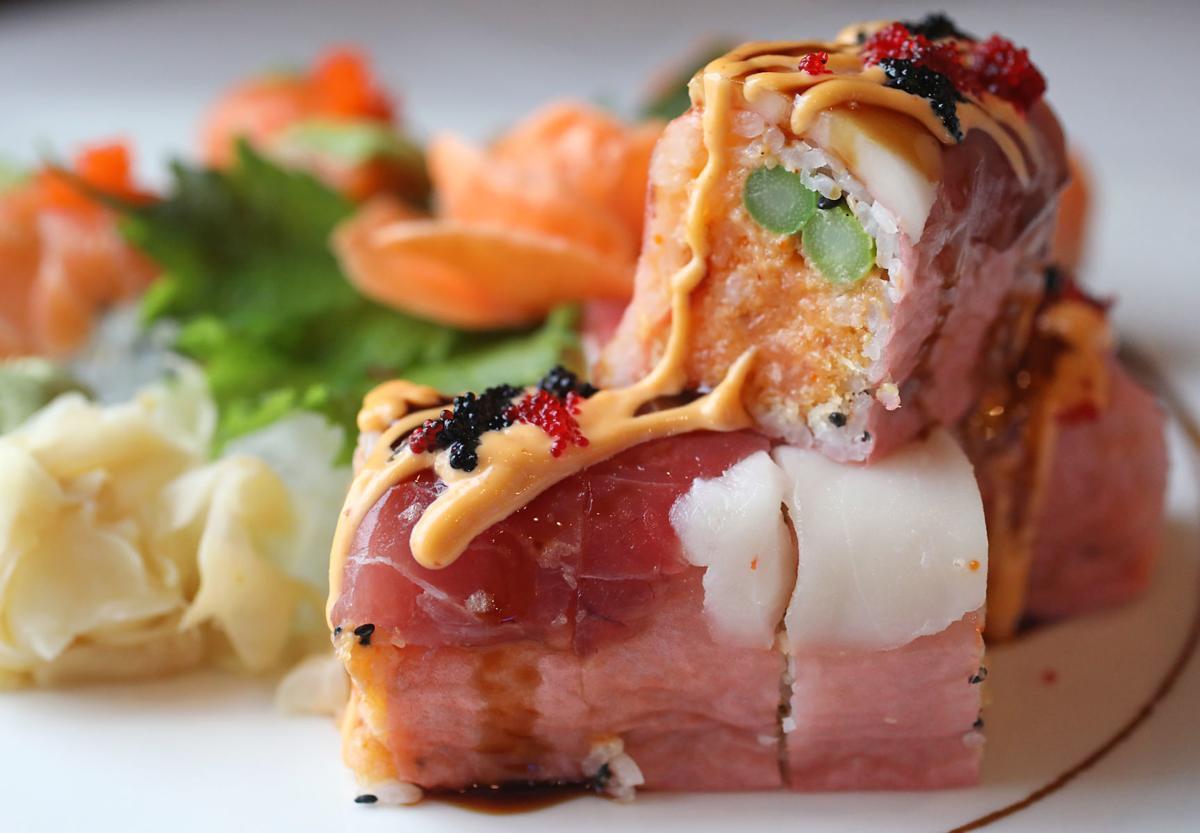 Tokyo Sushi on Williamson Street is the result of a remarkable makeover of an aging house by the owners of the longstanding Edo Japanese restaurant on Park Street.
The Willy Street restaurant opened Dec. 10 in what had been home to Taqueria 3 Amigos, El Sabor de Puebla and Cafe Costa Rica. The space, a onetime community health center, is unrecognizable beyond its familiar two-room layout.
Tall white booths give the space an unpretentious sophistication. Hanging lamps over the tables add to the comfortable, fresh feel of the main room. Much expense went into remodeling the roomy, handsome washrooms, too.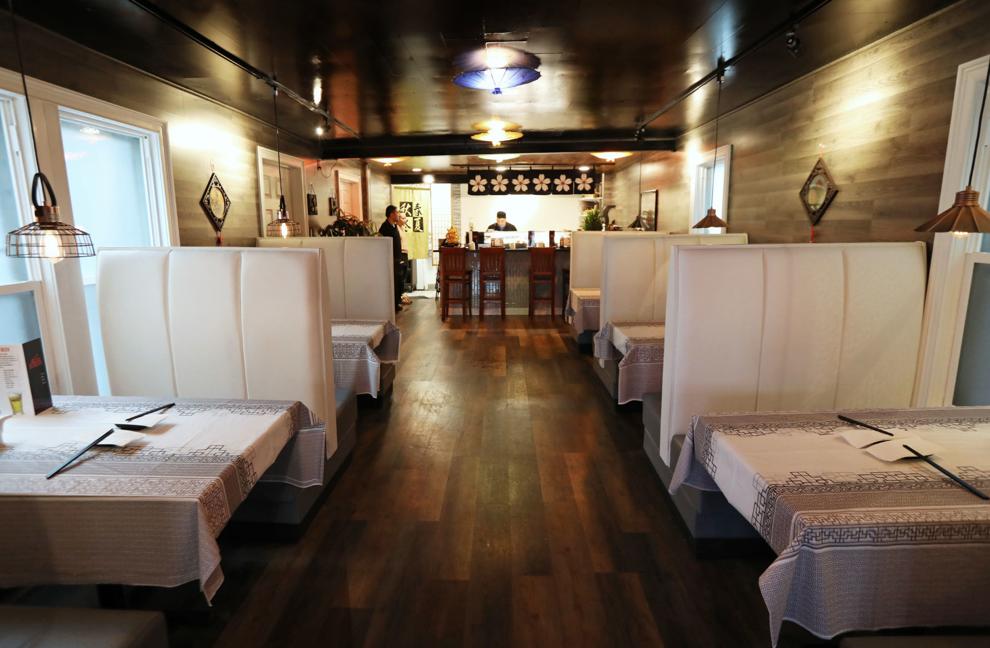 Beyond Tokyo Sushi's appealing new ambiance, the sprawling menu offers special touches that set it apart.
Take the sushi & sashimi combo ($26.95). Where normally these types of platters come with a California roll, Tokyo Sushi gives the option of a spicy tuna roll (normally $6.95) for no extra charge. It was a fine version with a subtle crunch.
More surprising was the glitzy presentation of the nine pieces of sashimi, or slices of raw fish, laid out on top of a lighted bowl of crushed ice that turned colors. My friend tilted it over to discover a little mechanism on the bottom responsible for the special effects.
The fresh-tasting sashimi was a highlight of the meal. Bin Zhou, who owns the restaurant with her husband, Wenxin Chen, said what's served varies depending on what's in stock, but this night there were tuna, salmon, surf clam (hokkigai), and the best part, super white tuna. Sometimes called "king tuna," in sushi restaurants, the tender escolar is a type of snake mackerel that can also go by "waloo" or "walu." Whatever you call it, the kind Tokyo Sushi serves is phenomenal.
The six narrow pieces of nigiri, or thinly sliced raw fish over pressed rice, were certainly fine, but not special. They included tuna, salmon, red snapper, yellowtail and shrimp.
The meal came with a salad or miso soup, and the salad was a level above what's usually served with entrées in sushi restaurants. It had a good mix of lettuce, a grape tomato, a slice of cucumber, shredded carrot, and the same ginger dressing that's always a treat in Japanese places.
The specialty rolls didn't disappoint, either. The "Badge" roll ($15.95), which, because of a typo was missing its "r" at the end, had a great combination of lobster salad, spicy salmon and asparagus. It was topped by equally wonderful ingredients: tuna, white tuna, red soy paper, spicy mayo, eel sauce, and alternating red and black roe.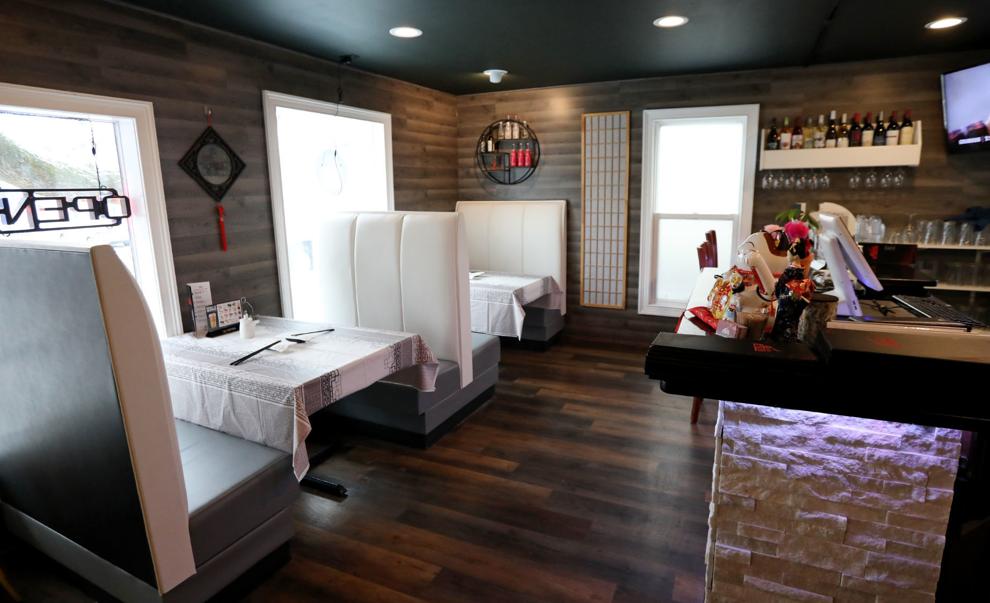 The description of the "Hot Romance" roll ($13.95) was laced with innuendo, like "spicy tuna," "cucumber inside" and "yellowtail," or were we reading too much into it? It also had shrimp tempura, two other types of raw fish, avocado, the same sauce as in the Badge/Badger roll, and tobiko on top. They combined for another highly successful roll, with the tempura giving it a pleasant crunch.
Even the seaweed salad ($5.95) had a twist, with narrow strips of cucumber adding variety and texture.
Also worthwhile was the garlic broccoli ($5.75), small florets of the steamed vegetable in a sweet soy sauce. The whole restaurant smelled incredible when the kitchen got this dish going, and it didn't taste as garlicky as the smell led us to believe it would.
More interesting were the Tiger Eyes ($7.95), where baked squid wrapped around seaweed, asparagus and smoked salmon looked like round eyeballs. This appetizer won't become a habit, but it was fun to try. The kitchen swirled dark sauce around the edge of the plate to make it even more artistic.
My dining companion discovered the flourish was done with chocolate, not soy sauce, since it hardens to hold its shape better.
The restaurant has a modest beer, wine and sake menu, and the Kikkoman plum wine is worth getting if you're into sweet wine. It was a huge glass for $5.50. For something drier, I'd get the Ozeki Junmai sake ($8), which was served in an attractive ceramic sake set.
Desserts include banana tempura and cheesecake tempura, but I had my heart set on mochi ice cream ($4.95), without consulting the menu. Three come in an order, so we tried the flavors available that night: mango, vanilla and green tea. They came cut open with whipped cream and chocolate syrup on top.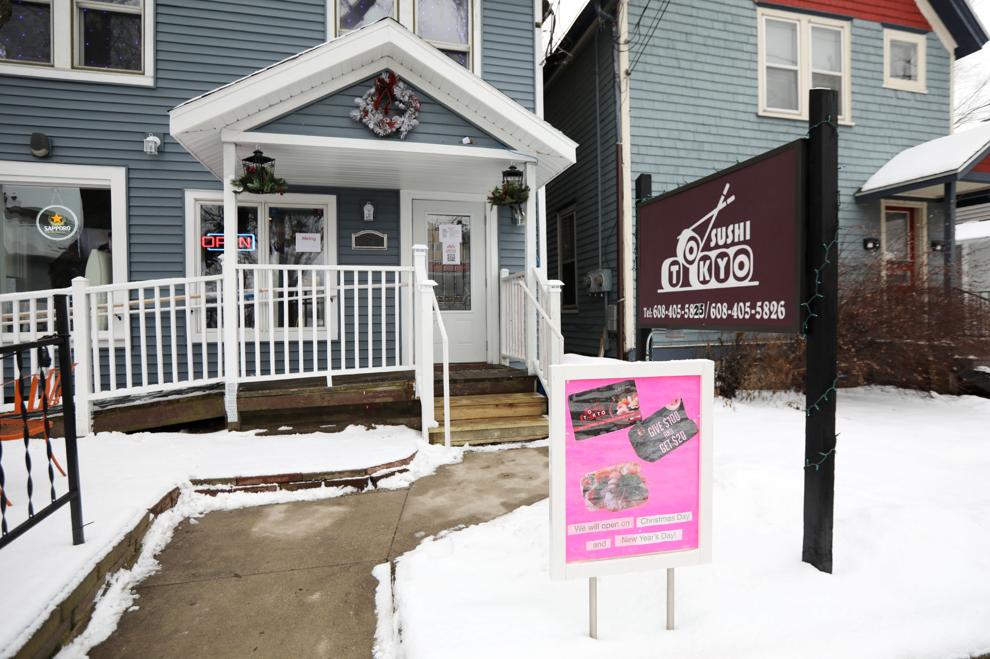 When it comes to presentation, it's hard to forget the flashy sashimi bowl that changed colors. A woman at the next table stopped by to ask what we'd ordered on her way out.
That Tokyo Sushi knows what it's doing with sushi, and is taking it to the next level, is hardly surprising, since Edo has been a solid sushi option for so long.
Wenxin and Bin took over the 18-year-old Park Street restaurant 10 years ago, after moving to Madison from Ohio. Even though they are both from Fuzhou in China's Fujian province, they met in New York City in 2008.
At Edo, Bin said they do a big take-out and delivery business, and at Tokyo Sushi it's almost exclusively dine-in.
Bin said her husband worked every day for six months opening the Willy Street restaurant. When the workers went home, she said, "he was still here."
That commitment shouldn't shock anyone who's already tried out Tokyo Sushi.