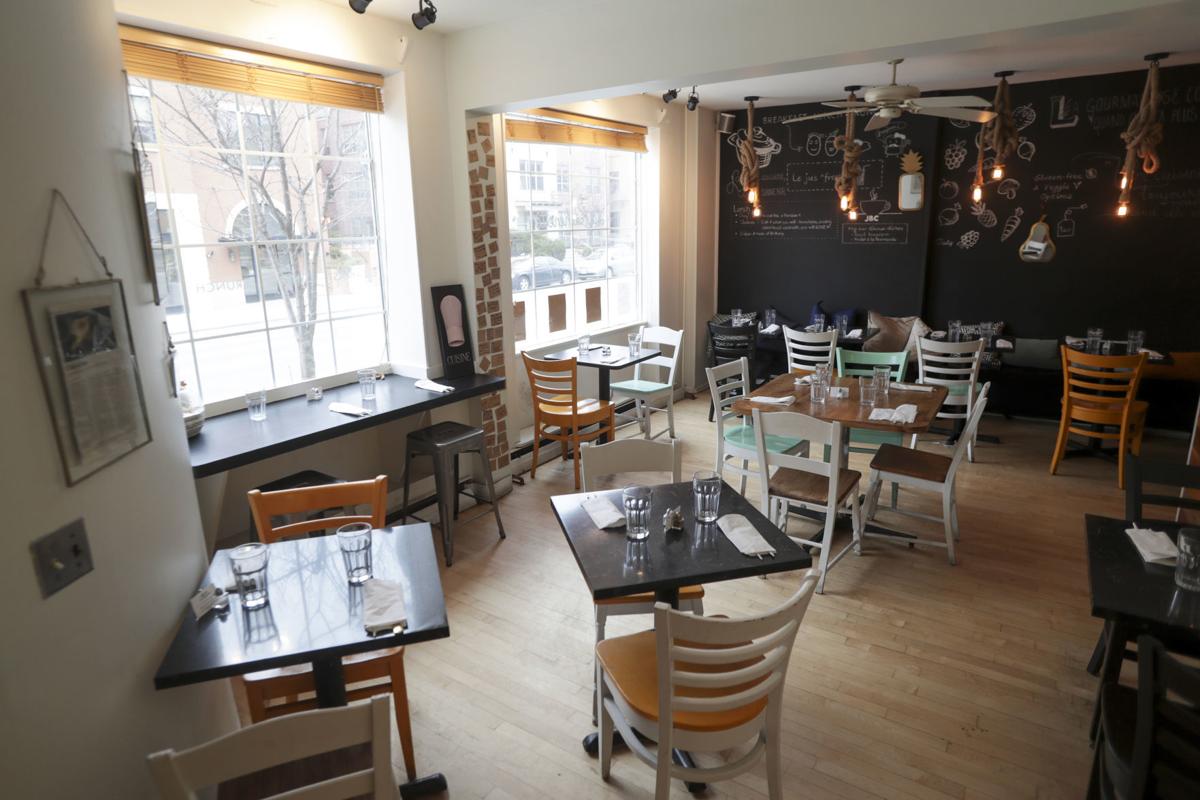 It's a shame that it's taken me 19 months to eat at La Kitchenette on Willy Street. That's a year and a half wasted.
After a recent Sunday brunch, I'm eager to go back for more — lunch, dinner or another brunch.
The worst that can be said of the casual French restaurant Virginie Ok took over from the former cafe Chez Nanou in September 2016 is that it gets loud when it's full, as it was during our 12:30 meal.
On the flip side, the crowds create an energy and the bright, charming space, while slightly cramped, is comfortable — that is, after we removed one of the pillows from the wooden bench in the back.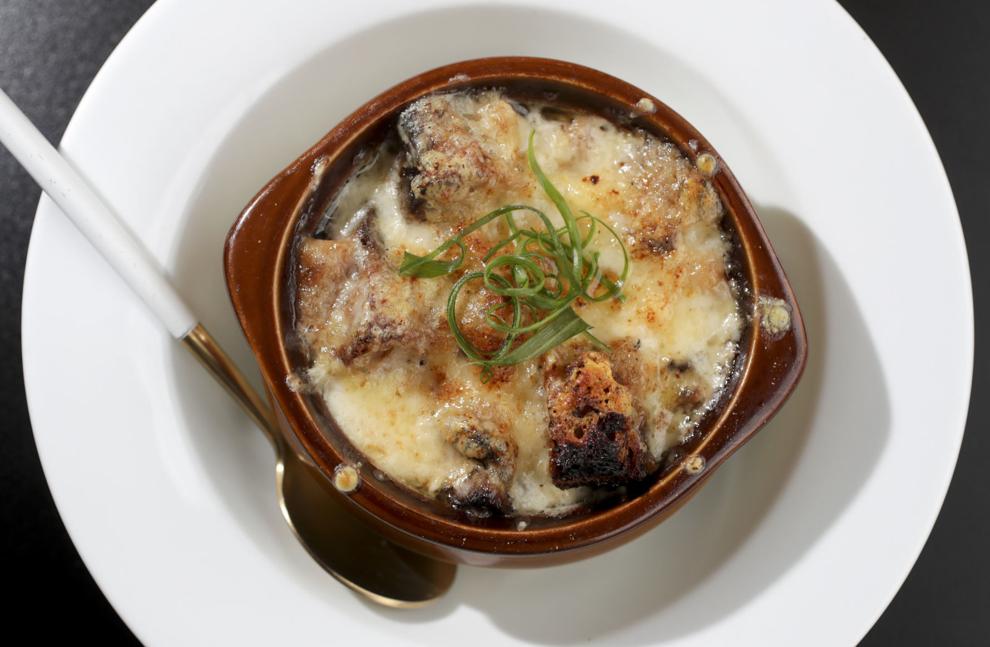 Our server was sweet and attentive, and the food was uniformly delicious, starting with the perfectly constructed French onion soup gratinée ($7). Because of its covering of cheese and bread, the soup didn't cool down until my friends had nearly finished their meals, but I was in no hurry. All of the components worked perfectly, the broth had a vivid flavor, and there were just enough onions.
Another standout was a side order of potatoes ($2) prepared persillade style with garlic, parsley and butter, the way escargot are often served in France. The slices of potatoes varied in crispiness.
A friend loved the taste of his biquette wrap 'n' roll ($10), a buckwheat crepe concealing spinach, goat cheese, honey, bacon and roasted tomatoes. It was an excellent blend of flavors, but he found it too small, even when served with a simple, nicely dressed side of greens.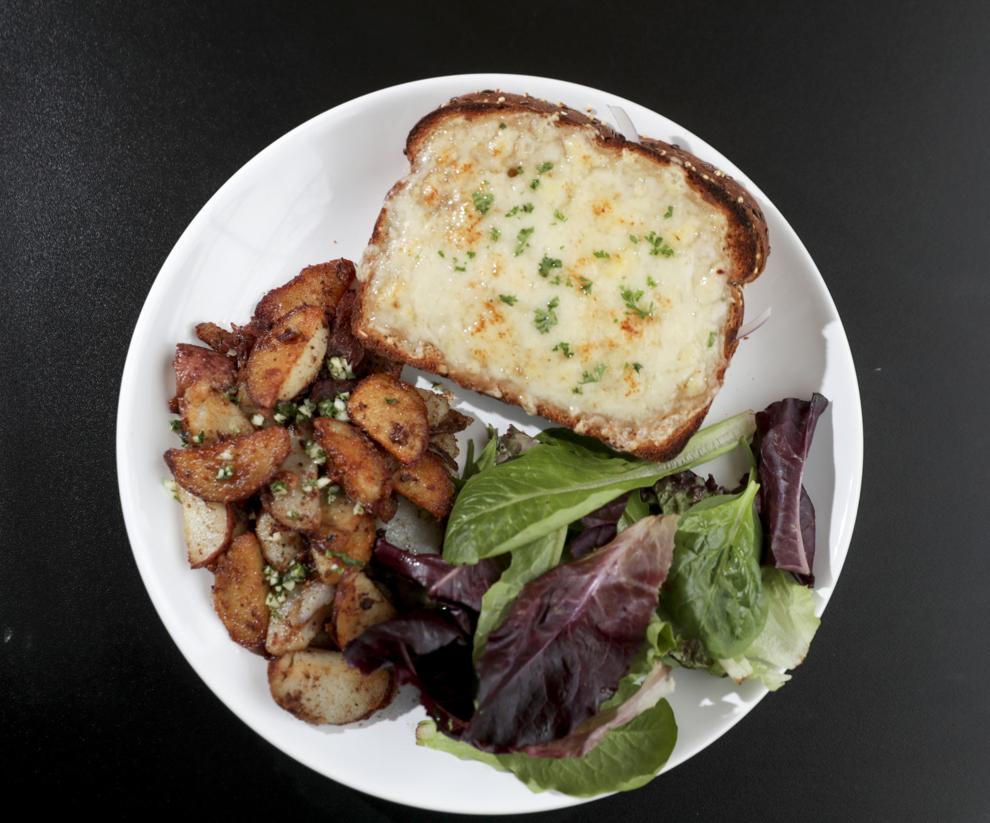 We were also impressed with the croq brie ($11), a version of a croque monsieur with brie cheese, tomato vinegar, cilantro, peanuts and red onions on sesame seed bread with Swiss cheese broiled on top. Like the buckwheat crepe, it also provided an intriguing and novel combination of flavors, especially with the crunchy peanuts. It came with the same side salad.
A thin crepe with Nutella ($4.50) and a dab of whipped cream provided a fine dessert. JBC coffee ($2) was brewed nice and strong.
One of my companions had a fantastic glass of fresh-squeezed orange juice ($4), and our server left beautiful, ornate water bottles on the table, which added to the ambiance.
The menus are also unique with separate brunch, lunch, dinner and drinks menus arriving on a clipboard.
One wall has dozens of brown note cards and Polaroids of customers thanking La Kitchenette for a great meal. Across the way, written in chalk is, "la bonne cuisine c'est le souvenir," meaning "good food is memorable."
'This was good timing'
French cooking, which puts the haute (or "high") in haute cuisine, is a scarce commodity in Madison. So it was a stroke of luck to have Ok take over where Chez Nanou left off. Ok helped Nanou (Anne-Marie Rieunier) for a month before she bought the restaurant.
Ok was born and raised in Paris and came to Madison when her boyfriend took a position at UW-Madison.
"I decided to drop everything — all my life in Paris — to follow him," she said. "And I always wanted to have my own restaurant, so I was thinking this was good timing."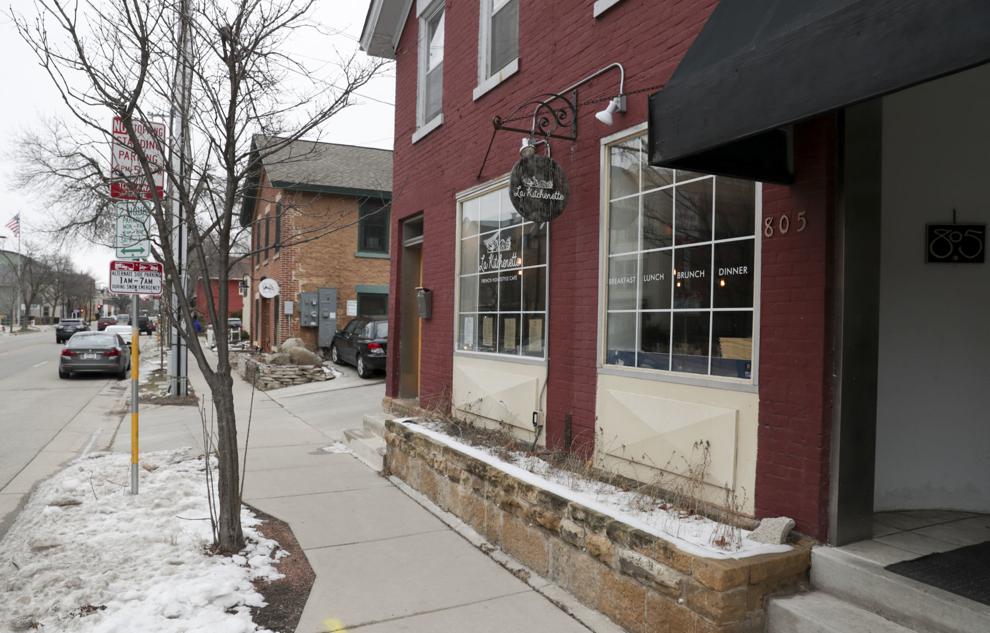 Owning the restaurant is a big commitment, since she runs the back and front of the house, "managing everything and also cooking," but Ok said she takes great satisfaction in it.
"It's always great to make people happy with your food, so I really love it," she said.
In Paris, Ok worked as a project manager in the cosmetics industry, but she always cooked with her family, particularly her mother, grandmother and brother. When she was young, her uncle and aunt owned a bakery. Her brother recently became a cook in Paris. "I think it's something we have in the family," Ok said.
In terms of the message written on La Kitchenette's wall in chalk, Ok says that people always remember when food is prepared well.
"You will never get bored of good food," she said, "even if you have it 10,000 times."