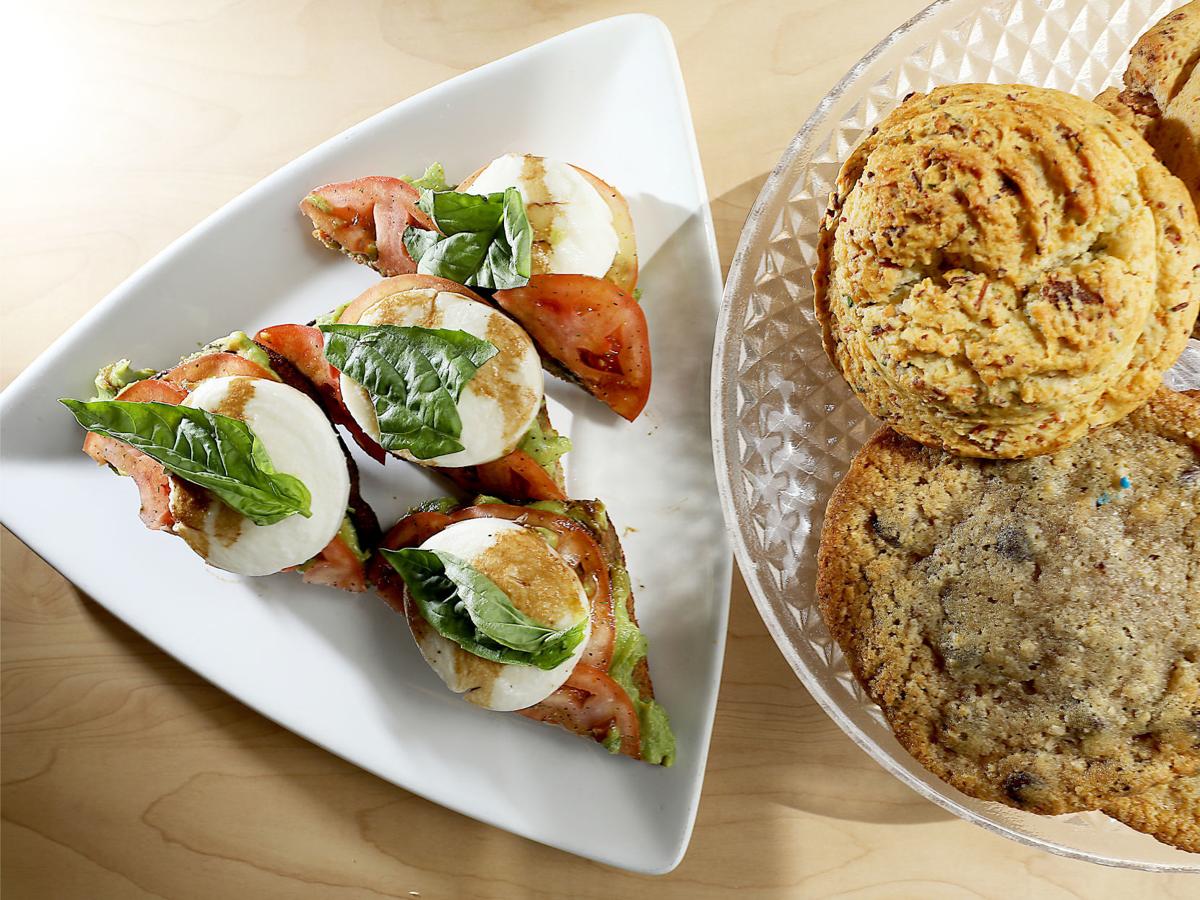 Jamie's Cookies & Croissants was on State Street in the 1990s and 2000s, turning out the best cookies in the city. And now, much to the delight of West Siders, Faircrest Bakery & Cafe has brought those original recipes back.
Pedram Salman, 30, whose family took over Jamie's and ran it for a nine-year period, opened Faircrest in December in the Homestead Shoppes on Mineral Point Road with his wife, Kallie Salman. The bright, spacious location was formerly Bruegger's Bagels.
Kallie, also 30, works the counter and couldn't be nicer. Pedram is friendly, too, when he's not busy on the grill or preparing food. Pedram and Kallie are both involved in daily production and have six employees.
The bakery offers eight sandwiches, plus weekday soups and a house salad. The day my friend and I stopped in for lunch, salad wasn't available and soups weren't an option, either. It was Memorial Day and we were just glad to find the bakery open at all.
Faircrest, named after the neighborhood it's in, is usually open until 5 on Mondays, but closed at 2 p.m. that day because of the holiday.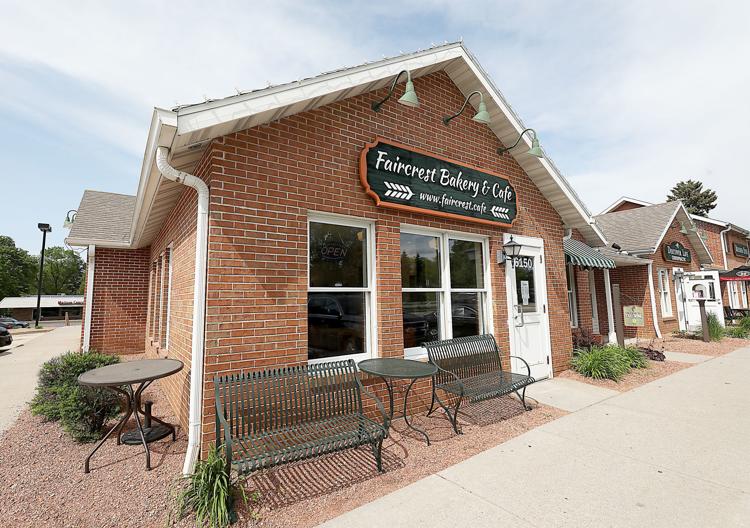 My friend was excited to find a Memorial Day sale on cookies and scones. Usually $2 for the cookies and $2.95 for the scones, they were all $1. He bought a mix of the two and had trouble forgiving himself the next day for blowing his diet, but they were certainly tempting.
The oatmeal chocolate chip, the oatmeal white chocolate and the brownie cookies were all great choices. Both oatmeal cookies had a buttery decadence.
We tried two scones, but wouldn't get them again, particularly the bitter raspberry chocolate chip one. (My friend said he didn't find it bitter.) The coffee chocolate chip was better and started growing on me after a few bites. Both scones were more moist and cakey than the typical scone.
I liked that many of the sandwiches come on light, delicious, homemade croissants, and that made a breakfast club ($10) particularly worthwhile. The sandwich had a good amount of turkey and ham cold cuts; thin, not-yet-ripe tomato; and iceberg lettuce.
What really made it was a kale-pesto mayo. Had it been spread on both sides of the croissant, it would have been even better. With a $10 sandwich, I would have also appreciated a side. Nothing elaborate, but maybe some greens. It was unclear why this was a breakfast club, and Pedram said they're thinking about changing the name.
My friend enjoyed his Mediterranean Delight ($8) with house-made hummus, cucumber, tomato and lots of spinach, also served on a croissant. A dusting of salt, pepper and dill on the cucumber and tomato made them shine, but the sandwich could have used a thicker layer of hummus.
Our favorite choice was a caprese tartine ($9), which was like spiffed up avocado toast. The bakery's honey whole wheat bread was toasted and layered with lightly seasoned mashed avocado, the same pale tomato slices, basil, fresh mozzarella, and topped with balsamic glaze. The open-faced sandwich was attractively cut into quarters. Unlike the hummus in the Mediterranean sandwich, the tartine had plenty of avocado.
Coffee ($2.25 for a 12-ounce small) was rich and delicious, and served in a paper cup.
The Salmans had a plate of dog biscuits ($1) by the cash register. After I picked one up for a different friend's dog, my companion tried to coax me into trying it for review purposes. He asked Pedram what all was in it, and found it had a number of different flours as well as egg to hold it together, and chicken stock for flavor.
I was able to weasel out of the dare after I ran into an acquaintance who had also bought a dog treat. When my friend told him about the challenge, he promptly bit into his biscuit and said it tasted like "a thick cracker." He told us the treats make his dog drool.
The long, spotless room has lots of windows and gets plenty of light. Classical music adds to a relaxing vibe. A steady stream of visitors took advantage of the $1 cookie and scone deal, but only a few sat down to eat.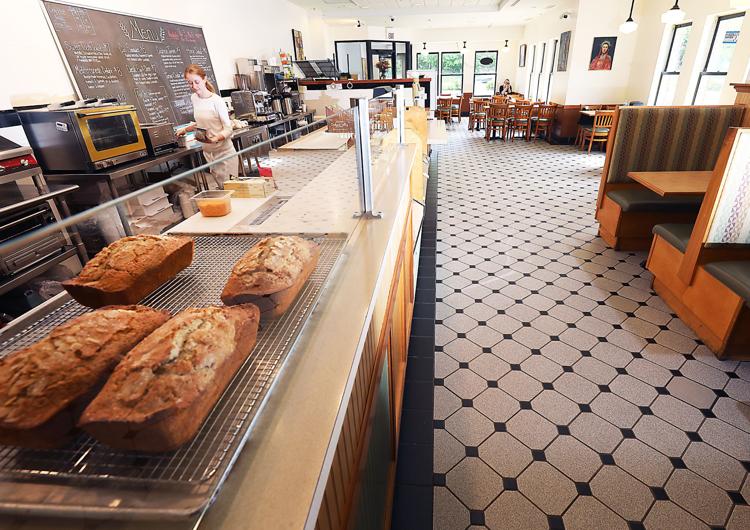 A leisurely lunch at Faircrest was a great way to spend a rainy Memorial Day. I was thrilled to be reunited with Jamie's Cookies after all these years.
When I asked Pedram what makes them so much better than most cookies, he said they use Grade AA butter in all of their products and invest in high quality ingredients with as little processing as possible. There's no Crisco or margarine, he said. "We like real food."
The Salmans sell their cookies, oatmeal bars, dog treats, and sometimes scones at the Dane County Farmers' Market.
Look for Faircrest Bakery's stand across from Rare Steakhouse on West Mifflin Street.
Your friends and family will thank you, and you'll likely make your dog happy.
Stay up-to-date on what's happening
Receive the latest in local entertainment news in your inbox weekly!