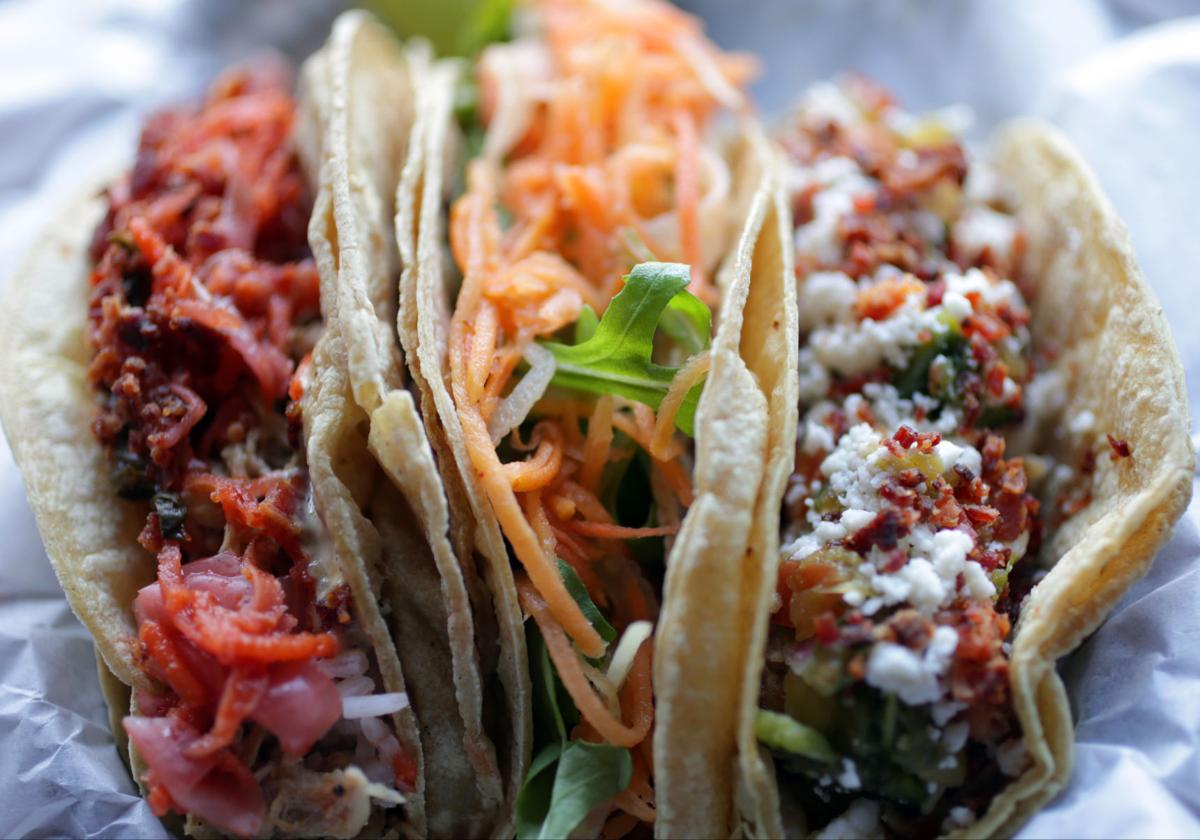 In its 53 years, Genna's Cocktail Lounge has never sold food, so it was with some trepidation that the owners would feed hungry customers at their new Ohio Tavern.
Yet, it's working out remarkably well.
Kristi Genna and Jack Williams took over the old dive bar on Ohio Avenue, off Atwood, with a third partner, Josh Swentzel, who has worked at Genna's and a number of other well-known bars.
They opened the new Ohio in October after a major remodeling effort, making it much more inviting. They may expand into a space next door that has Atwood Avenue frontage, but have run into some setbacks.
"If it happens, it happens. If it doesn't, it doesn't. We're working with the city to see what we can do," Swentzel said. "It's in no way a priority."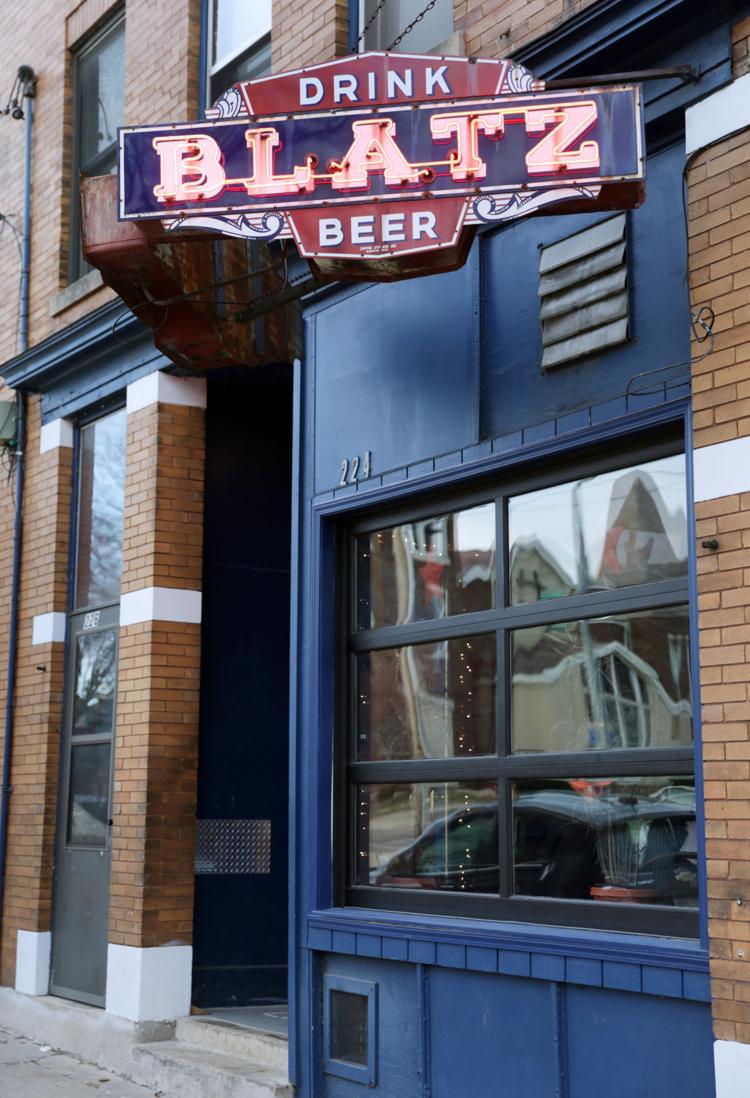 The name Ohio isn't visible from the outside and never has been. Instead, the Blatz beer sign still glows. In honor of the longstanding advertisement, my friend ordered a bottle of the light-tasting, Milwaukee lager ($2.50), and it wasn't half bad.
TACO Lounge is spelled out attractively on the wall between the restrooms, and the menu is limited to tacos, tamales, Mexican street corn and soup. During a recent weeknight, the soup was pork wonton ($5) with ginger, scallions and spicy kimchi. It was incredibly good and surprisingly complex for bar food. The bowl was so big and the soup so packed with wontons and cabbage, it could have been a meal in itself. "I would come back here just for this," a friend said.
While there are few food categories, the menu offers lots of choices. The nine specialty tacos ($4 each, or three for $11) are on the gourmet spectrum, but served in plastic, paper-lined deli baskets. Customers can also build their own from a solid list of ingredients.
All the tacos I've tried have been worthwhile, some spectacular, and the friendly prep cook, Margaret Zimmerman, who brought out our food, also dropped off five bottles of homemade hot sauce. All were excellent: Pineapple habanero, three pepper, plantain poblano, mango reaper and honey Thai chili. They offered a range of heat, mild to hot.
You have free articles remaining.
They are so good, in fact, it looks like the bar has had trouble with people making off with them. Quoting from the menu: "Ask about our house made hot sauces, yo. Please don't steal them though. Seriously, that's annoying."
Swentzel said the hot sauces were disappearing at a rate of one or two a day, but it's less of a problem now.
The kitchen is run by Tim Williams, no relation to Jack Williams, and his girlfriend, Melissa Mejia. Williams makes the sauces, which the Ohio's owners hope to sell eventually at the bar and in stores. Tim Williams is head prep cook at Lucille, while Mejia is the pastry chef at Merchant.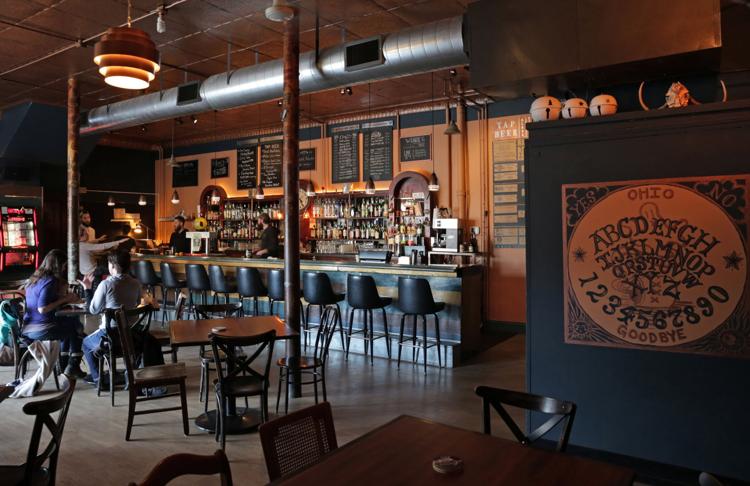 The sauces were particularly helpful on the El Baja taco with shredded chicken, cabbage, pico de gallo, baja sauce and queso fresco. Despite all the ingredients, it was bland on its own. The Scorcher, another taco with chicken, didn't need any hot sauce, since it featured picante slaw, jalapenos and habanero cream. It brought the right amount of heat without overdoing it.
The first taco on the list, the house classic, with a generous amount of pickled jalapeño, turned out to be the fiery one.
There are two lamb barbacoa tacos, and the Santa Barbara, with carrot and fennel slaw, arugula and avocado, featured well-marinated meat that imparted just enough lamb flavor without coming on too strong.
Best was the Hanso made with flavorful carnitas and all kinds of great extras, including a sweet chili crema. Another pork taco, the Islander, had pineapple and crunchy bacon, which also made it a favorite. All the tacos came in double white corn tortillas.
Four dollars (or $3.50 for a two-topping build-your-own) seemed like a lot per taco, but these were big, and special enough to warrant the price tag.
The three types of street corn ($4) are also pretty elaborate, with roasted corn off the cob and ingredients like queso fresco and cilantro. Both the house version and Diablo come with bacon, and you can add more meat for $1 (or other ingredients for 25 cents). The Diablo, with chipotle crema, and the Kona, with roasted pineapple salsa, were superb and provide a great side for tacos or tamales.
Both tamales ($4), chicken and vegan lentil, are worth checking out. They are big, supple, well-stuffed, and come covered with a mild salsa verde. The chicken one is also topped with queso fresco. Experimenting with the hot sauces here is a must.
The tamales provide one more example of how the Ohio has succeeded in offering delicious, creative food. Just don't walk off with any hot sauce.
Stay up-to-date on what's happening
Receive the latest in local entertainment news in your inbox weekly!