The space, food and soothing music at Surya Cafe in Fitchburg can leave you refreshed and calm.
Surya, which debuted in April, is in a tranquil yoga studio that opened in 2011 in the contemporary Agora complex. Its menu is entirely vegan half the year, and would be year-round if it weren't for one menu item: the duck-egg quiche.
And there's a good reason that item is on there. Chef and manager Lauren Montelbano, who created the cafe, has ducks as pets.
She's vegan herself, so she doesn't eat the eggs and felt bad wasting them. "I'd rather share them with people, so that all of their hard work gets some recognition," she said.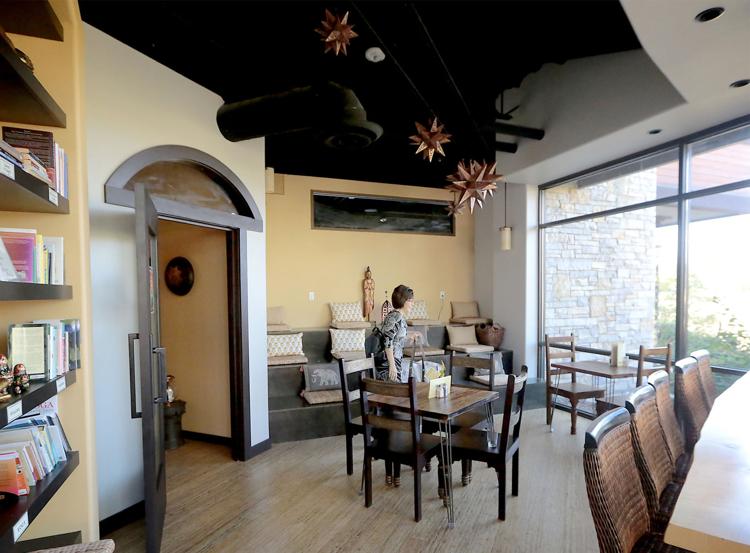 The ducks — which have "big, big personalities" — stop laying eggs in the winter, but the quiche disappeared Monday with the start of Surya's new fall menu.
The whole menu is gluten free, too. "I wanted to be very inclusive and make it so everyone could order everything," she said. "I hate going out to a restaurant and being able to order one or two things. People with allergies and dietary restrictions have a rough time going out to eat. It should be a pleasure everyone can enjoy."
Montelbano allows that it's hard to accommodate those with nut allergies, because nuts are a vital part of many dishes. But she does offer nut-free options as long as the person can eat food prepared in a kitchen that uses nuts.
Surya, which means sun in Sanskrit, offers breakfast, lunch and dinner.
Don't miss the samosa tartlets ($6.50), which are a delightful break from the Indian appetizer. These ditch the heavy outer layer of Indian samosa shell in favor of a barely noticeable quinoa-cauliflower crust, letting the spicy sweet potato and chickpea filling shine. They were enhanced by a spicy green curry sauce, and topped with cilantro and toasted cashews.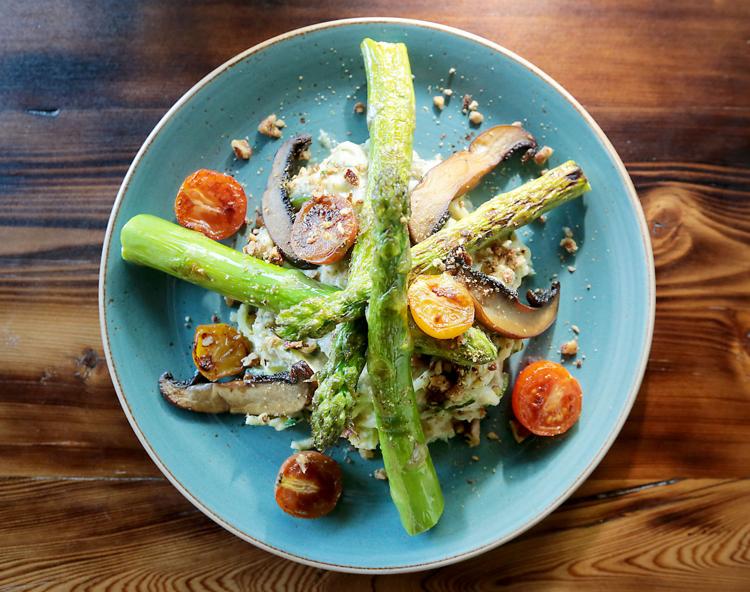 The other big success is the zucchini noodle Alfredo ($13), which doesn't have a sauce exactly, but uses a roasted cauliflower and cashew puree. The spiralized zucchini tends to get lost, making the sautéed portabello mushrooms on top the real standouts. Thick asparagus spears across the top add drama, as well as taste, and the pecan crumbs were a key final touch. With Alfredo in the name, you'd expect it to be rich and heavy. It is, but not in the overwrought way a fettuccine Alfredo dish might be someplace else.
You have free articles remaining.
Register for more free articles
Stay logged in to skip the surveys
I was less impressed with two lunch items. Neither the forbidden black rice nor the black beans in the southwest bowl ($10.50) had much flavor. They and the maple-cumin kale needed more of the cilantro-lime dressing. The best part was a small scoop of pepita pâté. It could have used twice as much of that. The kale, however, was nice and tender.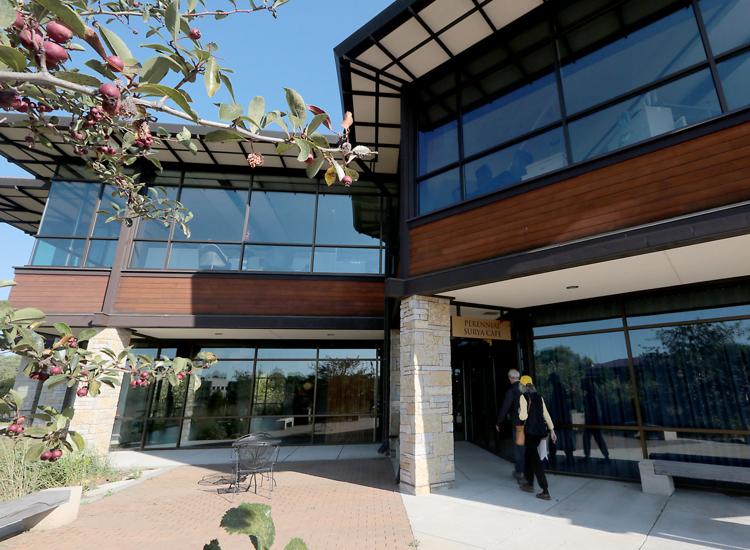 The sunflower beet burger ($12.50) was served on a dense, homemade bun, with a generous portion of sliced avocado, but the actual patty was dry and the beet flavor faint. The best part was a carrot on the side that had been pickled with chili peppers.
As a side upgrade ($2), we got a cup of the day's soup, a creamy fennel, potato and leek soup. Unfortunately, it was too aggressively seasoned.
The chunky monkey smoothie ($8), meanwhile, was a satisfying and filling blend of banana, peanut butter, almond milk, cocoa powder and vanilla. At least in my mind. My friend said that it felt like he was drinking peanut butter.
Surya offers a number of intriguing desserts, but my friend and I just split a gluten-free cowboy cookie ($3), which was understandably crumbly and made from oats, coconut, peanut butter, cranberries and cacao nibs. I appreciated its wholesomeness, while my companion thought it was overpriced.
Overall, the prices are in line for a cafe that is doing everything from scratch. And they are commensurate with the beautiful, relaxing space at the center of Perennial Yoga, owned by Meg Sirchio. We sat in a back room that got lots of light and offers a bookshelf of yoga, meditation, self-improvement and spirituality books.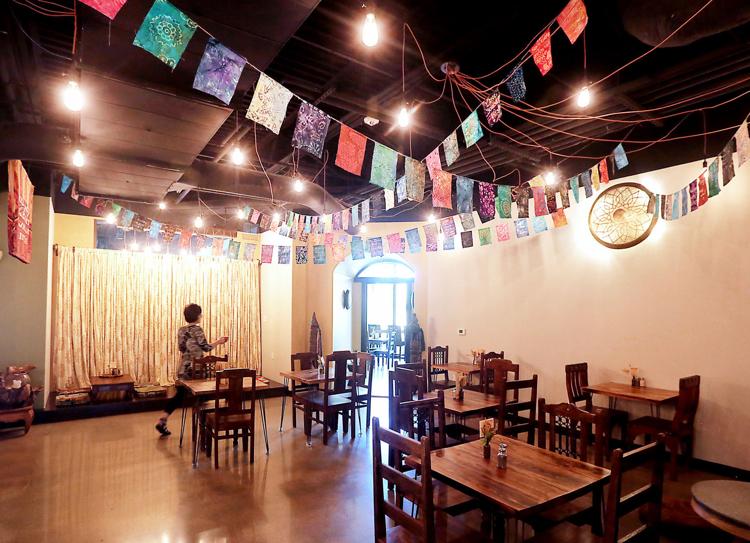 Customers order and swipe their credit cards on a computer tablet, and when the food is ready to pick up at the counter, Montelbano will quietly sound a gong.
Surya has received glowing press, and Montelbano, who before opening Surya, was a chef at Madison's only vegetarian restaurant, Green Owl, said the cafe is slowly gaining a following.
I contributed to that by recommending the restaurant to a vegan friend who was in town from Denver. Afterward, when I asked him what he thought, he texted: "Absolutely top-shelf vegan food."
As far as my visit, not everything reached that top shelf. Much of it did, and the rest can easily get there.