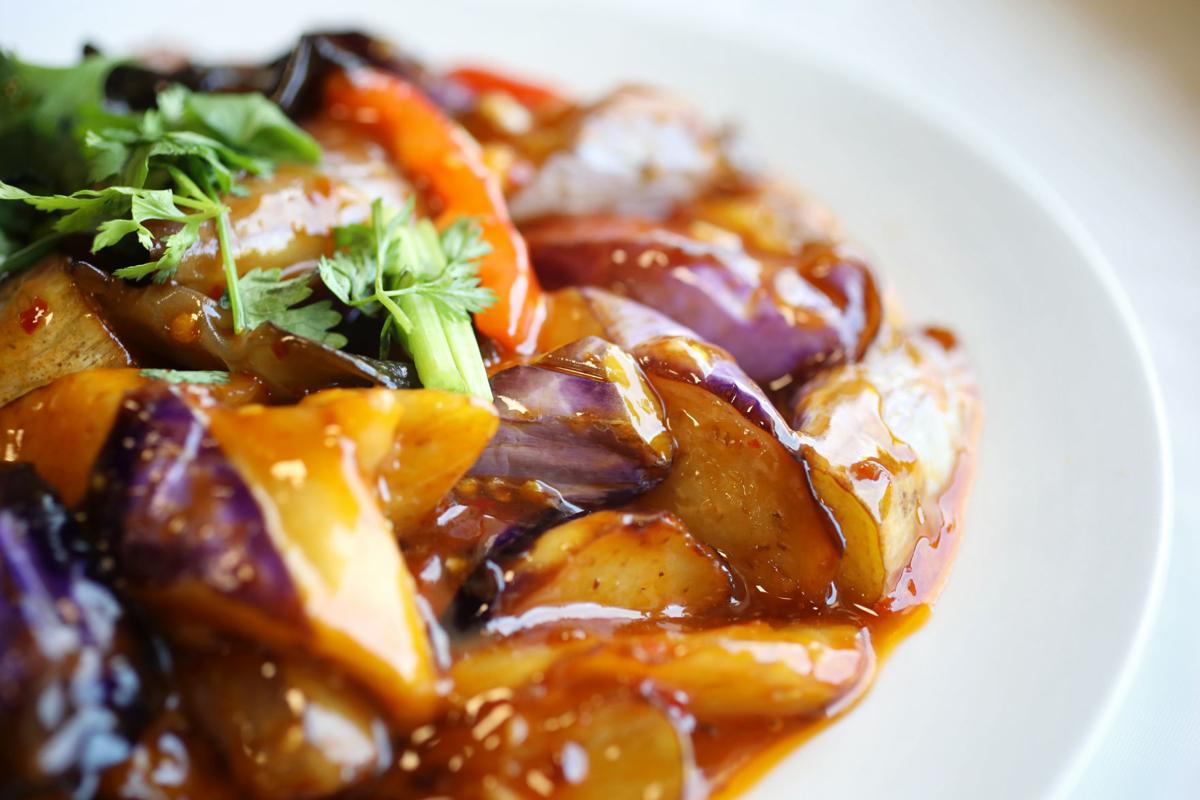 Szechuan Garden, a Chinese restaurant that opened in August on the West Side, was almost two years in the making.
And by the time it opened, owner Ting Cai Zhou was busy getting two other restaurants off the ground.
Ting gained attention last month for planning a profane-sounding Vietnamese noodle restaurant, Pho (pronounced 'fuh') King Good, in the Gateway Mall on Williamson St., in the home of the longstanding Chinese noodle shop Wah Kee.
His new Mineral Point restaurant, originally proposed as Sakura, has cost him "much money, energy and time," Ting, who speaks little English, said through a friend.
The results bare this out. The clean, spacious, one-time Hooters space that was most recently Dahmen's Pizza Place, now has a serene atmosphere and gets lots of natural light. "It's nice and bright in here, unlike lots of dark Chinese places," said my friend.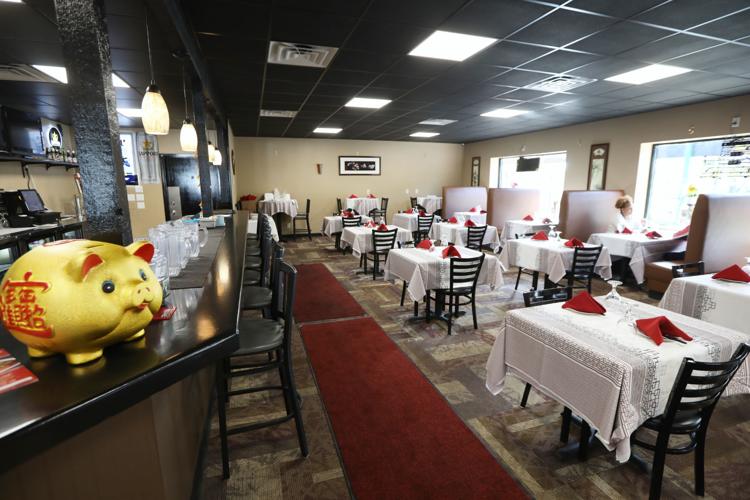 A banquet room is labeled as such in back. Plastic tablecloths over linen ones are practical and didn't look or feel cheap.
Curiously, Szechuan Garden's brightly-lit red awning advertises a "Cajun seafood boil" in the same point size as the restaurant's name. The take-out menu has a special section for this side hustle that's not found on the dine-in menu.
Ting is opening another restaurant dedicated to that part of his menu. Ragin Cajun Seafood at 4802 E. Washington Ave., could open within the next two months on Madison's Far East Side, in the long-ago location of Ginza of Tokyo.
The focus of this review is Szechuan Garden, where you can skip the pork egg roll ($2), which is crisp and traditional, and served with a cup of fuchsia sweet and sour sauce. I thought the traces of meat gave it a funky flavor, but it didn't bother my friend.
That's why he was the perfect person to order the ox tongue and tripe chili sauce ($9.99) on a separate appetizer menu. He liked the flavor of the tongue, but didn't expect it to be served cold. He hadn't had tripe before and found the light-colored strips tough and chewy.
You have free articles remaining.
I took a small piece of tongue and can attest that it wasn't terrible. The orange, oily sauce worked well, but one bite was enough for me. And the tripe was a bridge too far.
My friend said he prefers Mexican lengua, or beef tongue, tacos. This Chinese version was thinly sliced and well marinated. Ox tongue is the same as beef tongue, but to me calling it "ox tongue" was more exotic and off-putting.
The generous eggplant with garlic sauce ($10.95) was my favorite dish by far. It also had an oily orange sauce, but with a subtle sweet-spicy quality. Red pepper, green onion, garlic and wood ear mushrooms added a bit of variety.
The other successful dish involved a big misunderstanding. We ordered the intriguing-sounding crab soy sauce ($15.95) and what showed up was a large, deep bowl filled with lots of tender sole and an absurd amount of huge, soft cubes of tofu.
The fish and tofu were submerged in a starchy, yellow broth that had a sprig of cilantro, but was otherwise light on flavor. The soup was fine, but hot sauce helped, as did dipping the sole and tofu in surplus eggplant sauce.
We went round and round with our sincere server, who didn't speak much English, about what happened to the crab dish and finally had to give up and enjoy the fish and tofu. "That's as far off as you can be, but it's endearing too," my friend said because the waitress remained so pleasant.
Beef mei fun ($9.95), stir-fried rice vermicelli noodles with a small amount of egg, carrot and scallion, was lamentable. It was a one-note dish and that note was salt. What was worse was the gray, bland, poor-quality meat. It was mostly tender with some fat and gristle.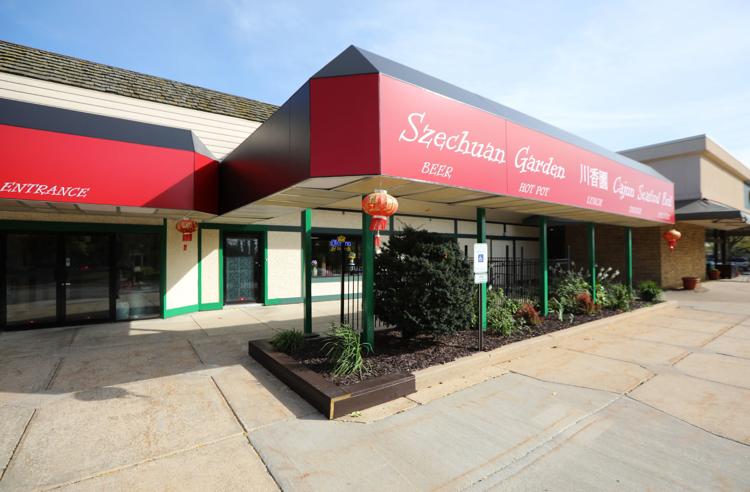 Ting, the owner, was busy in the semi-open kitchen during our visit. Before opening Szechuan Garden, he had the second-floor State Street restaurant Soga Shabu Shabu. He bought it in 2015 from its original owners, and moved it across the street two years later.
He sold Soga last year, and in February it reopened as Taste of Sichuan. Soga didn't work out, he said, again through a friend, because there are too many restaurants Downtown.
Ting's other two restaurants should both be open before the end of the year.
As for Szechuan Garden, my friend suggested it have a new theme. "You order one thing and they bring you whatever the heck they feel like. As long as it's good, it would be fun."