Sumo Sushi gives off more of a Las Vegas vibe than a Madison one or even a Japanese one.
That starts with the two larger-than-life fiberglass sumo wrestlers facing off just inside the front doors and extends to the elegant bathrooms.
In terms of the dining areas, the best comparison would be to Fuji Sushi & Hibachi, which opened last year in Middleton's Greenway Station. They are both huge spaces with a crisp, polished look.
Sumo Sushi's full name is Sumo Japanese Steakhouse & Sushi Bar, and it's the latest in a small chain of 17 restaurants in states including Nebraska, South Dakota, Idaho, Illinois, Indiana and Arkansas, according to Pat Rogo, a regional manager based at a Minneapolis buffet owned by the same company under a different name.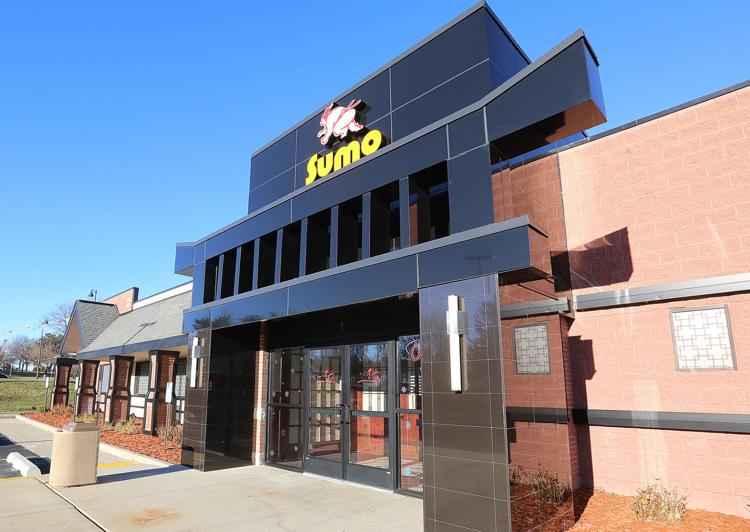 The restaurant opened Nov. 3 on East Washington Avenue, where HomeTown Buffet was located.
"Something about this reminds me of the restaurants in casinos," said my friend after we were seated in a roomy booth in a non-hibachi area. "I don't know if it's the large size or the lack of windows."
Specialty cocktails are reasonably priced at $7.50, and from a list of 15 that includes a white peach sake sangria and a Japanese margarita, I enjoyed a mango mai tai, although it didn't have much rum.
My friend had a 14-ounce Kirin Ichiban beer ($3.95), also reasonably priced. He was pleased with it, calling it "slightly spicier" than Miller Genuine Draft.
You have free articles remaining.
Ladies Finger ($5.50), a starter of steamed okra with a "special soy sauce," intrigued us because we are only really familiar with fried versions. What came out was okra that remained whole, another unfamiliar way to present okra. It was a healthful novelty, but it sat in a pool of sauce and became slimy.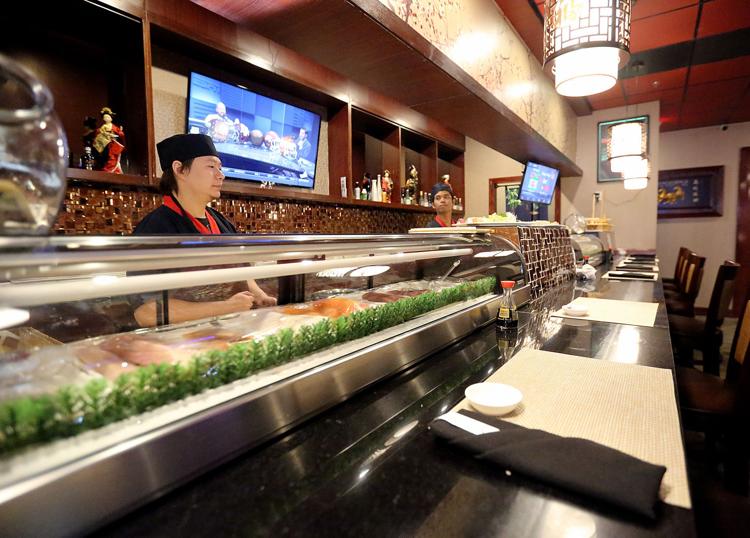 We instead turned our attention to the grilled squid ($8.50), which likewise appealed to us because it wasn't fried. The enormous squid was gorgeously laid out, meaty and tender. It was fantastic dipped into the spicy orange mayo. The only problem was that the tentacles were huge and hard to eat without a sharp knife. The butter knife on the table didn't get us anywhere, and it took awhile before we saw one of our two servers to ask for a sharper knife.
The spicy tuna roll ($5.75) is the way to go, its slices puffy with a tuna mixture. The texture and spice level were perfect. It was one of the best versions I've had recently, definitely more appealing than the signature Sumo roll ($11.95). The specialty roll had shrimp tempura topped with eel, avocado, eel sauce and sesame seeds. The combination was fine, just hardly compelling.
A better case could be made for the sushi deluxe entrée ($18.50), nine pieces of nigiri that all looked and tasted extremely fresh. My favorites, as usual with sushi, were the tuna and salmon, both smooth and silky. The yellowtail was also excellent. The only fish I could have done without was the red snapper, since it was chewy and hard to cut apart.
The entrée came with a California roll, which if you like a simple roll, was a great example. The meal also came with a generous dinner salad dressed with a very good ginger dressing. A miso soup was included, too. It had a fine flavor and some wakame seaweed, but only one lone tiny square of tofu.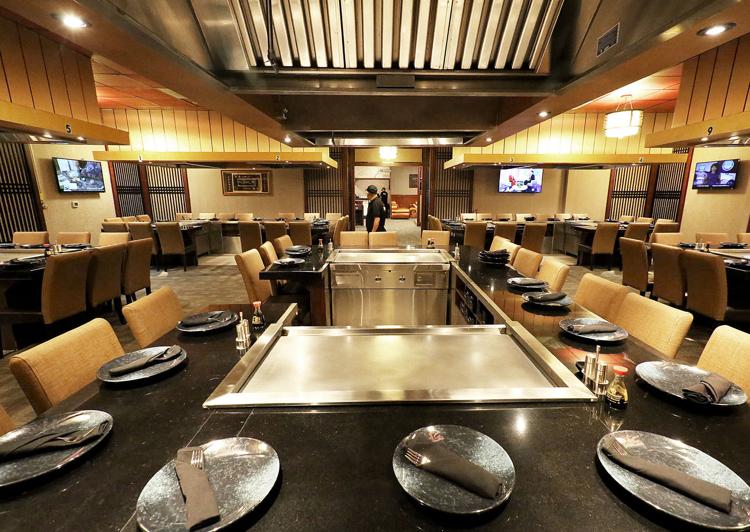 Besides the wide-open hibachi area with 14 grills, and the many dining areas, there's an understated bar across from the sushi bar. The bathrooms are definitely not understated, but an attraction on their own. They don't have stalls so much as little rooms. The restaurant also has three private rooms near the kitchen. An area with satiny, gold lounge furniture plays into the Vegas look.
It's hard to say if the East Side of Madison can support such an enormous, elaborate Japanese restaurant, especially with Journey Sushi & Seafood Buffet so close by on Lien Road.
Since my visit, the people who run Sumo have hung tacky, colorful flags drawing attention to the restaurant as if it's a used car lot.
Sumo Sushi deserves better than that.