In his liquor license application, Nathan Mergen was calling his restaurant and bar at the top of State Street B's Social, but wound up with 107 State instead.
"We decided to go with just the address for some reason or another," he said, noting that it gives him flexibility if he ever decides to change the concept. "We're building consistency and brand, but at the same time having it named 107 was something that was interesting to us. Nobody else in the city seems to do it, either."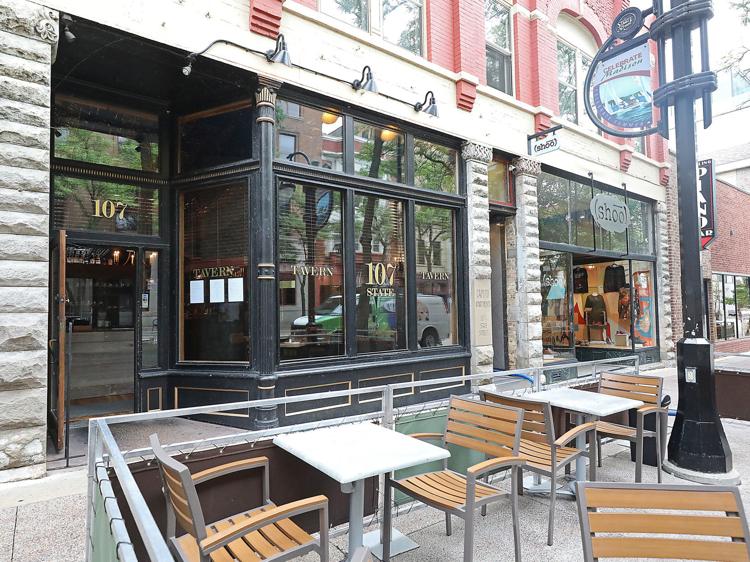 Mergen opened 107 on June 14 in the long, narrow space that was Capital Tap Haus, Wisconsin Brewing Tap Haus and, most recently, Freiburg Tap Haus.
He said his concept is simple food, prepared with care. "Overall, we are a grill with an emphasis on service. You can come in and get a burger if you like, but if you want to go to town with cocktails, wine and some steak, you can do so."
Mergen, 48, a West High School graduate, was banquet manager at the Edgewater hotel from 2000 to 2004, before enrolling in the French Culinary Institute, now called the International Culinary Center, in Manhattan.
He worked restaurant jobs in Manhattan for 10 years, including as general manager of New York's original 50,000-square-foot Eataly, the famous Italian market with multiple restaurants. Before returning to Madison in 2015 to be director of catering at the Edgewater, he worked as a private chef in the Bahamas for a year.
Most recently, he worked for two years as general manager of the former Capitol ChopHouse in the Hilton Hotel Monona Terrace.
He calls his own place, 107, "a downtown tavern with an easy vibe, solid wine and a great list of taps."
The cocktail list is short, but the two I tried were excellent. The Ramazzotti spritz ($12), a light-tasting summer drink made with the bittersweet Italian liqueur, prosecco and Verdicchio wine, was pricey, but generous.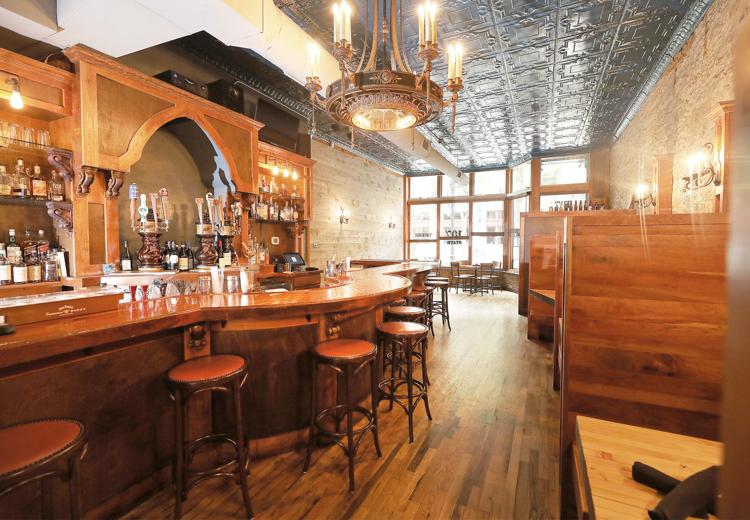 The Russian Collusion ($8) was a great dessert drink made with Skrewball peanut butter whiskey, Kahlua and Five Farms Irish cream. It was served in a dainty glass that I wish the bartender had filled all the way.
The food menu is also small, and my 14-year-old daughter was reluctant to go after checking the menu online and finding not one vegetarian entrée.
However, a signboard out front touted the restaurant's "Meatless Monday" with a pesto spaghetti ($12). She got that and was pleased. It had a creamy sauce and golden cherry tomatoes.
You have free articles remaining.
She was also a fan of the Wisconsin cheese plate ($15). It had all of her favorites: SarVecchio Parmesan, white cheddar and provolone. She left the crumbled goat cheese, which my friend and I ate.
The menu promised pickled shallots, but instead we got arugula dressed in a fantastic, aged VomFASS balsamic vinaigrette. Hidden in the greens were dried cherries soaked in vinegar. The plate also promised coppa, or capocollo, the traditional Italian pork cold cut, but instead we were served three strips of Jones thick-cut bacon that wasn't overly salty.
My friend found it too fatty, but that was because it wasn't cooked super crisp. Bacon is also offered as an appetizer in a half-pound serving.
All three of us appreciated the slices of soft, fresh baguette that came on the plate.
The same bread was served with the remarkable meatball appetizer ($12). The meatballs — three giant ones — were fluffy, not dense, because they were poached in a thick, rich tomato sauce. Mergen said it's an old recipe from a friend in New York City.
Another winner was the marinated, grilled chicken and shrimp ($18), one of five entrées on the menu. Four chunks of breast meat and five prawns were blackened, but all were still juicy inside.
The zucchini on the plate was fantastic. It had been put through the french fry shredder and tossed with butter and dry vermouth.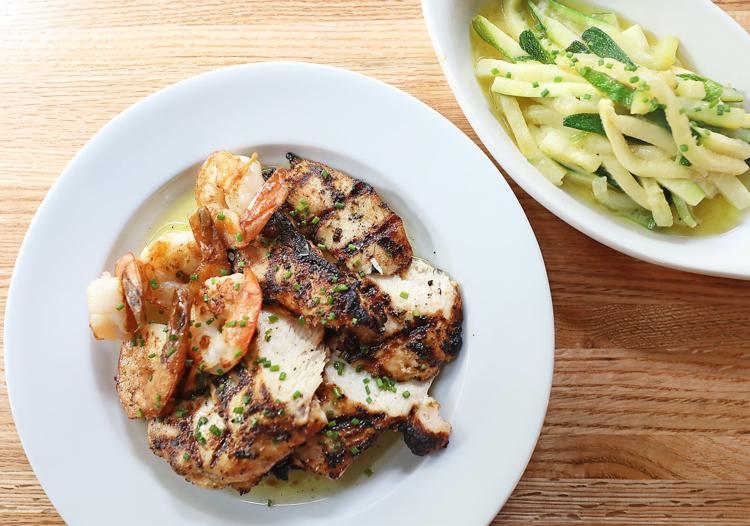 Our attentive waiter sold us on the peach cobbler ($7), which came scalding hot and thickly zigzagged with homemade whipped cream. The enormous portion was easy to share three ways. My daughter and I found it almost too sweet, but our dining companion didn't mind. "Nothing's too sweet for me," he said.
The lunch menu is even smaller than the dinner one. On an earlier afternoon visit, I had the special of the day, the fish fry ($14.50). I asked for the cod baked, and the fish was nicely cooked and sprinkled with chile powder. It was really enhanced by the salty homemade tartar sauce that came on the side.
The fries were thin, slightly bigger than shoestring, and perfectly crisp. Rivaling the fries for the best thing on the plate, was well-dressed, tangy coleslaw with green and red cabbage. The meal also came with a little cup of tart applesauce.
My daughter wasn't too high on her Caesar salad ($8) because, although she had the kitchen leave off the white anchovies, their flavor was still present in the dressing. The lettuce was limp and the croutons were greasy. "It's so unpleasant," she said flattening one of the croutons to demonstrate all the grease that came out.
I liked the croutons. I like almost everything about 107. It's got a real chance to make a go of a location that's seen a lot of places flame out.
Babcock Dairy's ice cream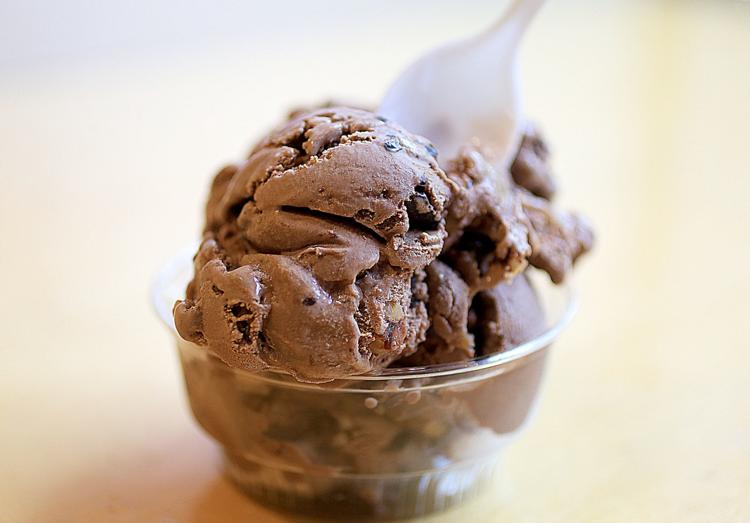 Brasserie V's moules et frites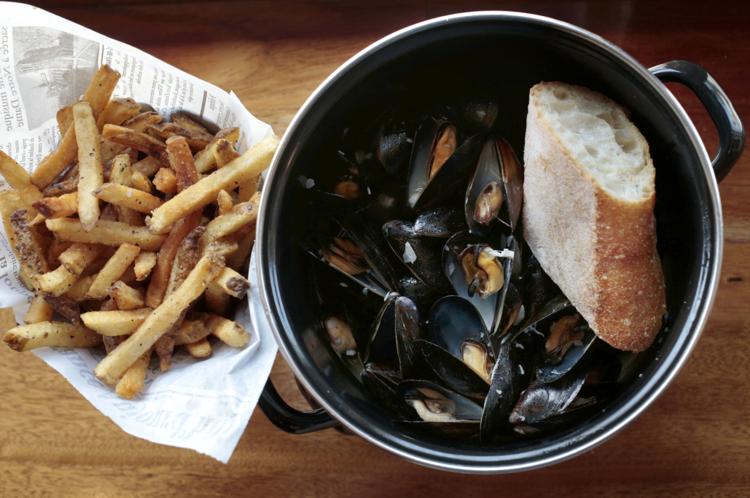 Fraboni's original Italian sub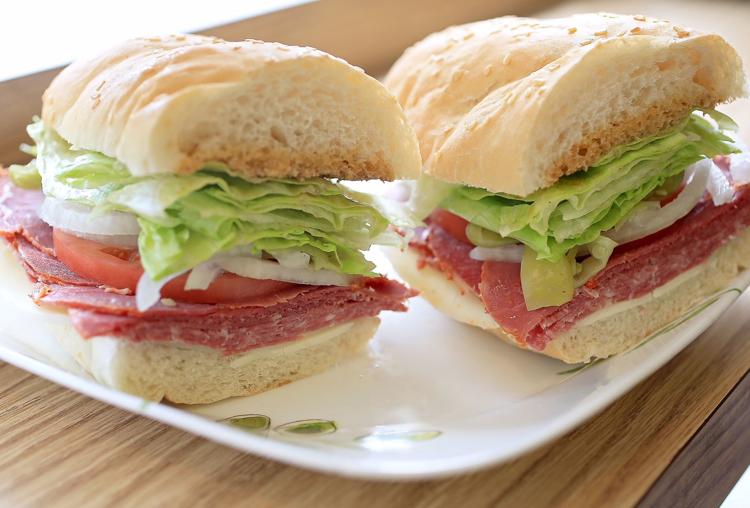 The Graze Burger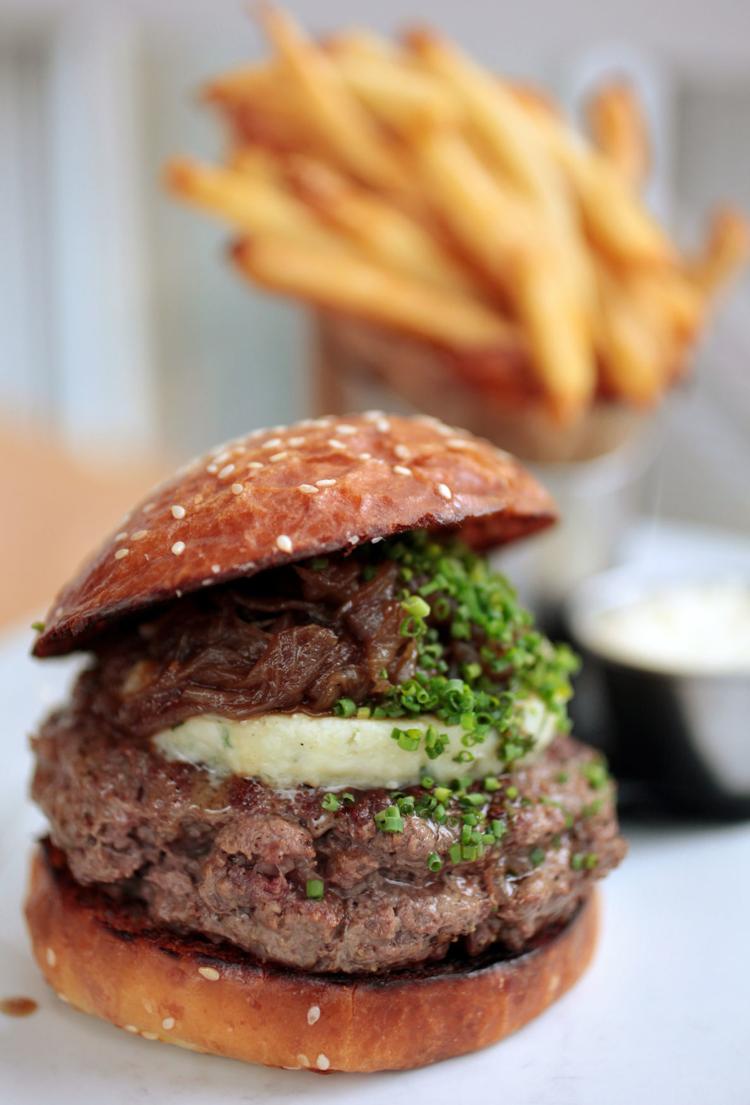 Heritage Tavern's family-style pork
Ian's Pizza mac 'n cheese pizza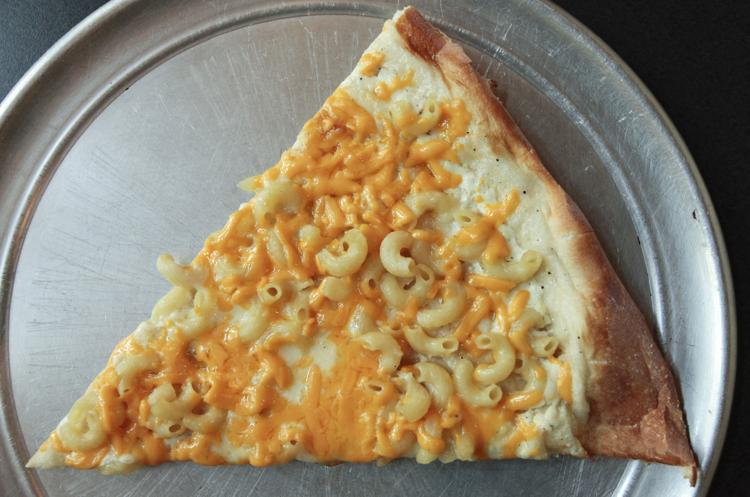 Kavanaugh's chicken dinner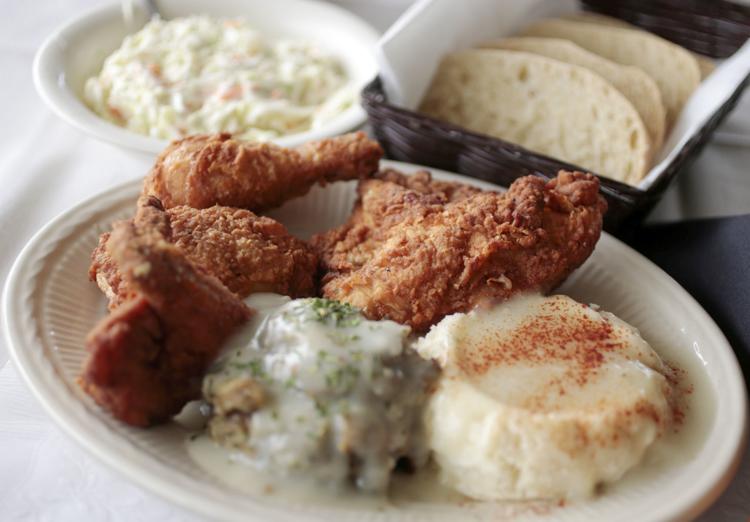 Lane's kringle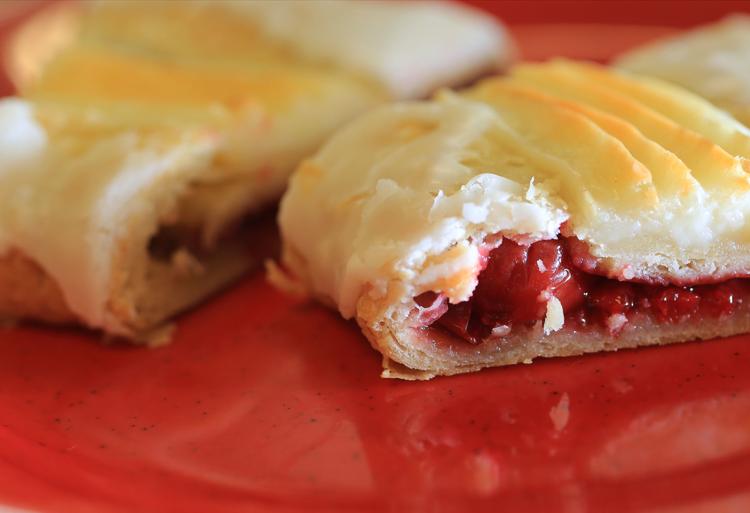 Lao Laan-Xang's squash curry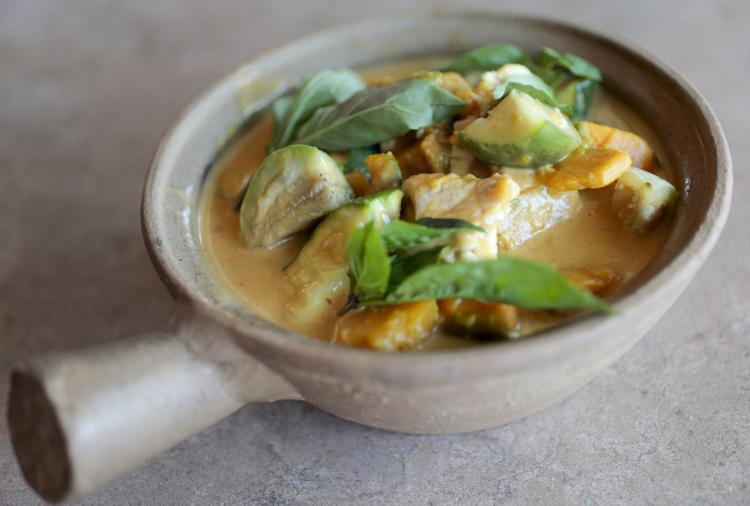 Lombardino's spaghetti Bolognese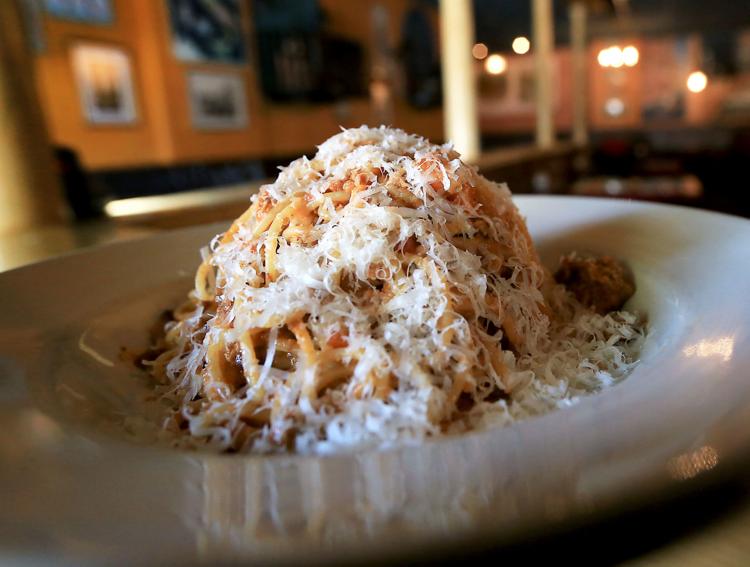 Mickies Dairy Bar Scrambler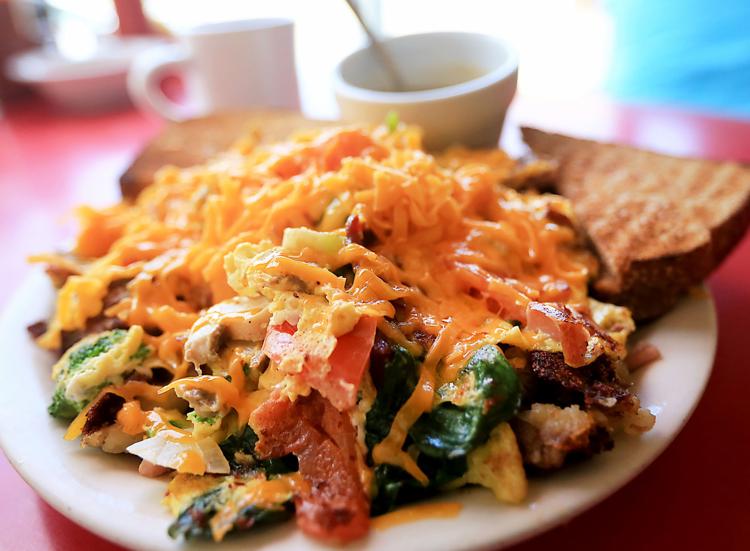 Natt Spil Three Cup Chicken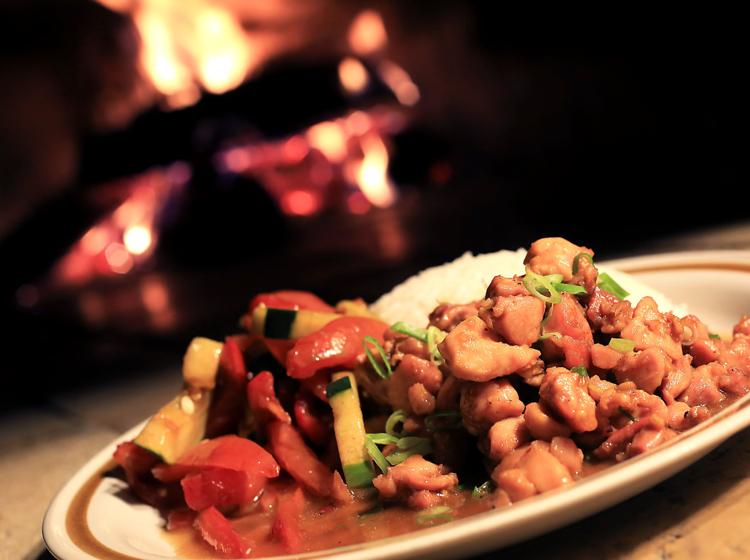 Oakcrest Tavern's perch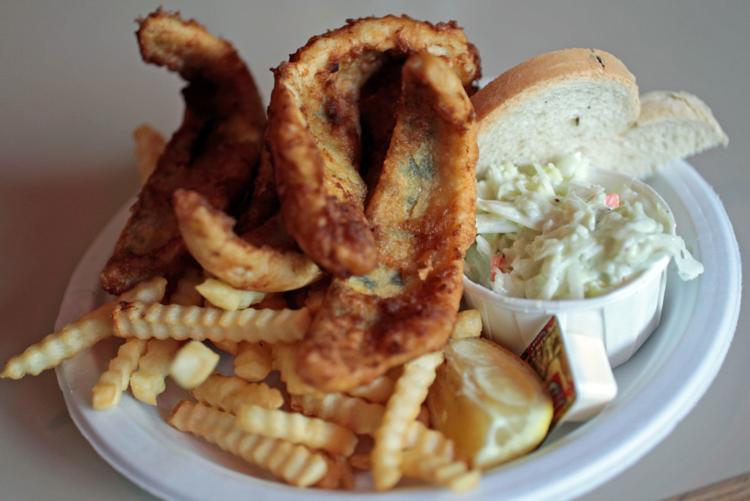 The Old Fashioned's cheese curds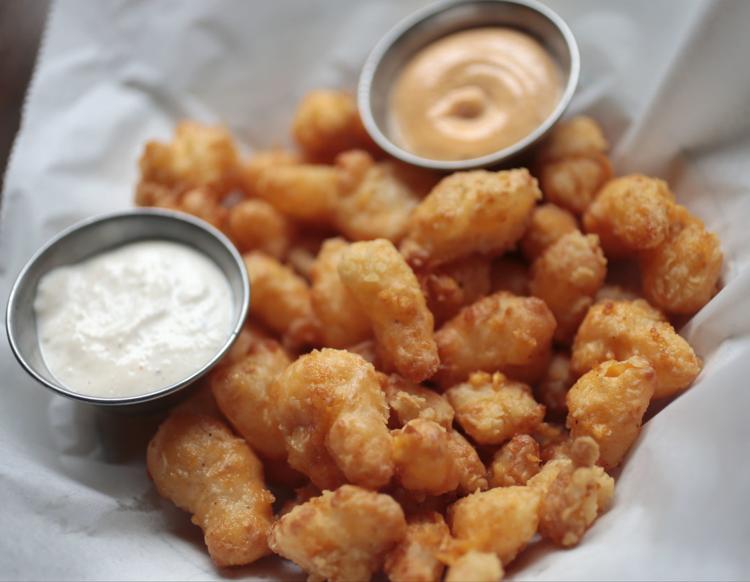 Parthenon's gyro sandwich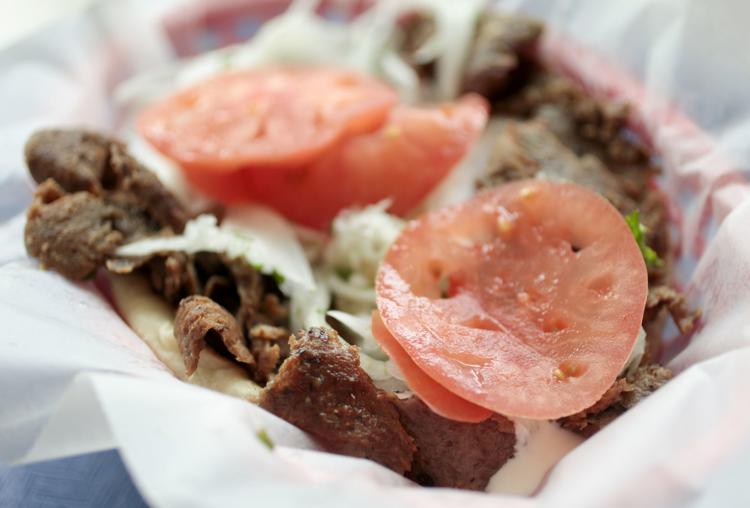 A Pig in a Fur Coat's fois gras mousse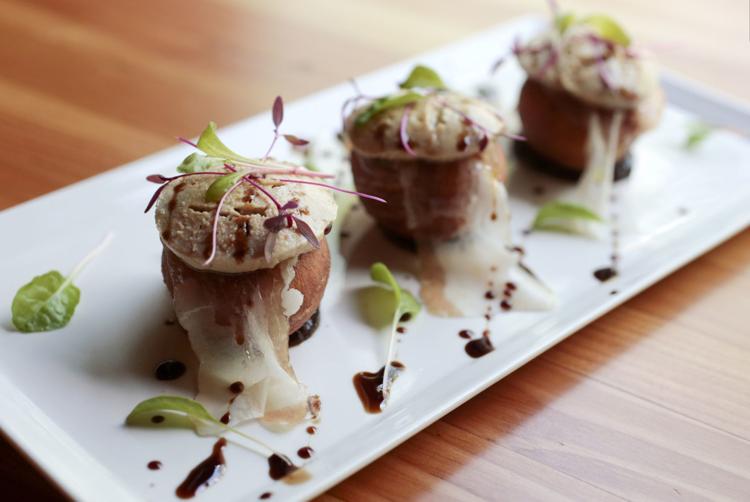 The Plaza's Plazaburger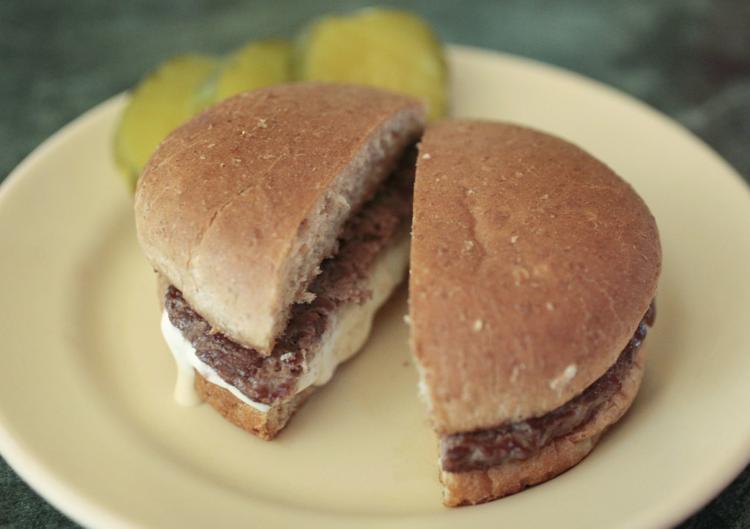 Salvatore's Tomato Pies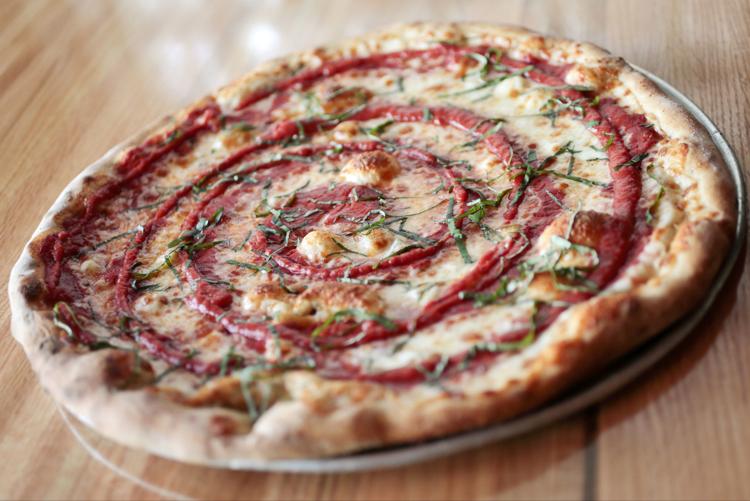 Smoky's Club steak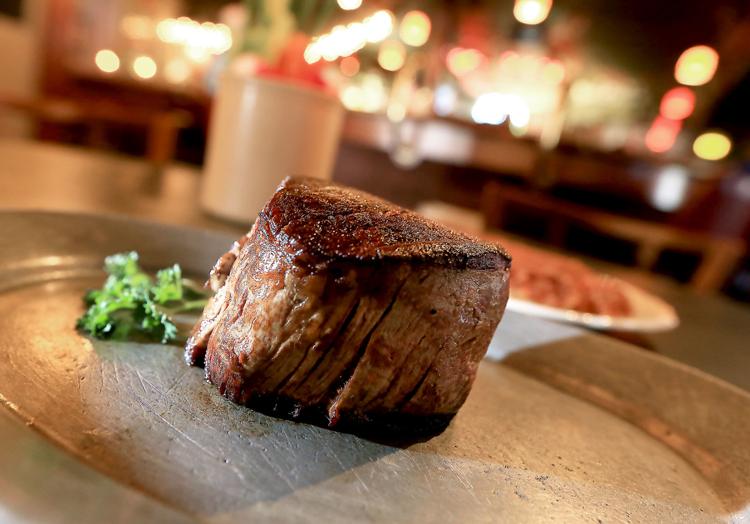 Smoky Jon's full slab St. Louis-style spareribs dinner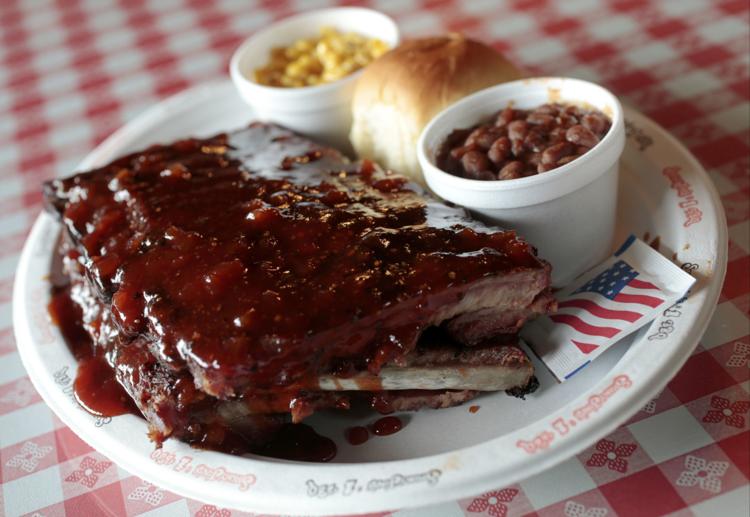 State Street Brats' World's Best Brat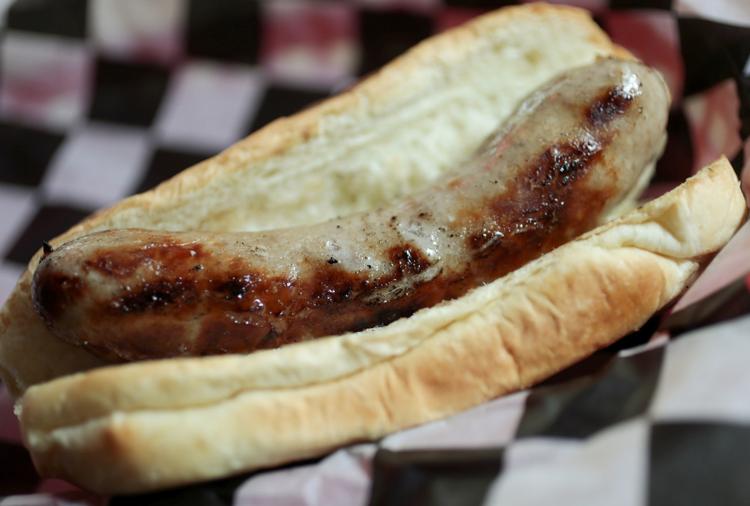 Stella's Bakery hot and spicy cheese bread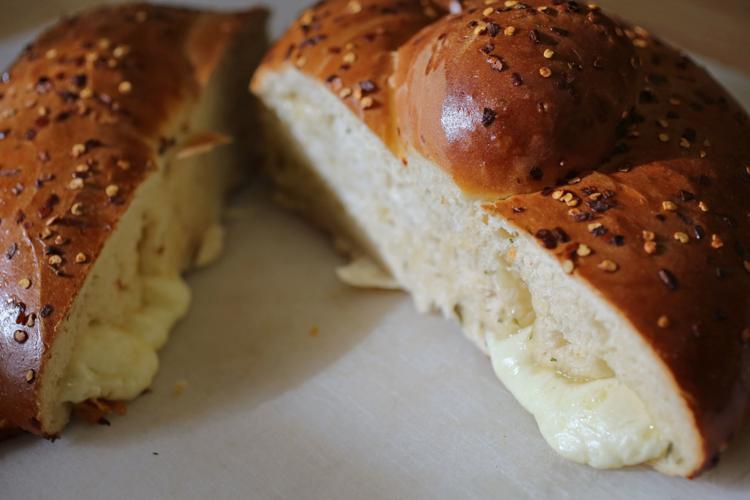 Taqueria Guadalajara's tacos al pastor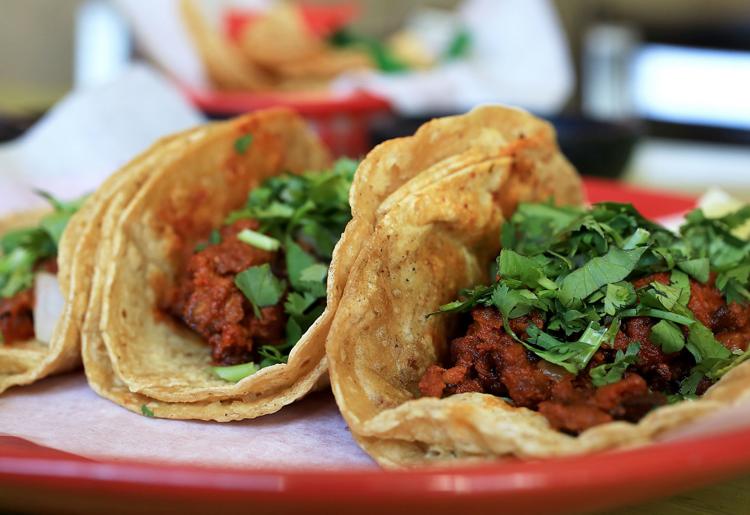 Quivey's Grove Duck Wilcox