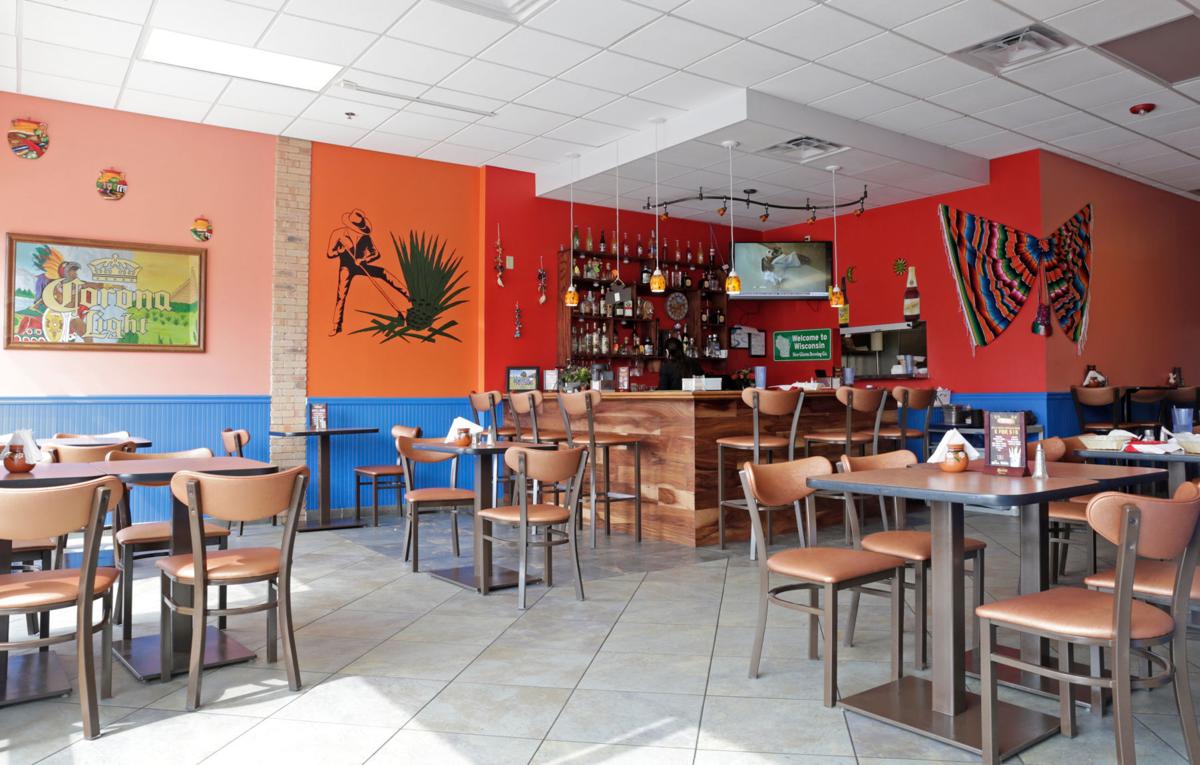 In a city packed with more than two dozen Mexican restaurants or taquerias, Gloria's rises to the top with great tacos along with a wide selection of Mexican favorites. But it's also the margaritas and atmosphere that are making it a new favorite on the Far West Side.
The casual, family-owned restaurant opened in March in a strip mall that holds HuHot Mongolian Grill and Mr. Brews Taphouse.
The space was given an extensive remodel from its days as a Salad Creations, and Gloria's was doing a strong business on a recent Monday night, the small, cheerful space bustling with activity.
The friend I brought along is always skeptical of my dining suggestions, and read some reviews online before we arrived. He informed me that the margaritas were going to be terrible.
Funny then, the margarita I had at Gloria's was one of the best I've had in some time. The smallest is 12 ounces ($4.50) and comes in a wide glass that makes it seem bigger.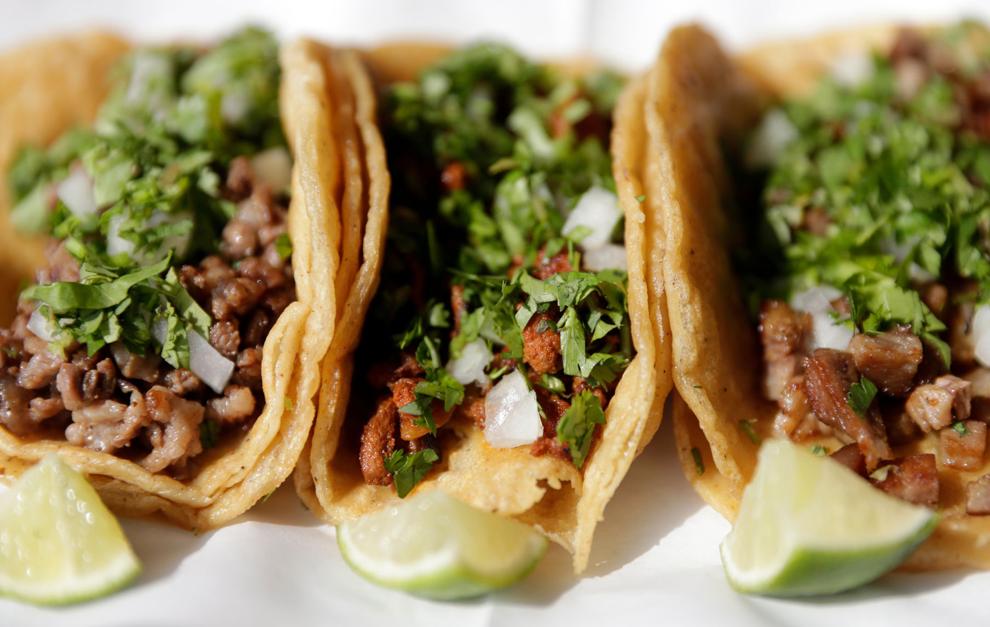 I ordered a blended raspberry margarita, and heard an employee blending it behind the bar. I watched as she poured a chunky, cream-colored mixture over a magenta one. The two parts melded into each other to delicious, but very sweet, effect. Getting it blended adds 50 cents, and getting a flavor costs an additional 75 cents. But, at $5.75, it was still an amazing deal.
During happy hour Monday through Thursday from 2 p.m. to 6 p.m., house margaritas are $2.
The drink menu also includes upgraded margaritas like the "luxury margarita," with orange liqueur, agave nectar and lime juice. There's also a coconut margarita and a frozen blue margarita, among other specialty cocktails.
From a list of a dozen Mexican beers, my friend enjoyed a cold Modelo with lime for just $3.50.
The list of appetizers isn't as appealing as the rest of the menu, so we started with a quesadilla ($6.99) from a different section. The quesadilla with chorizo featured plenty of cheese and meat inside a gorgeously browned flour tortilla. It came with sour cream, shredded lettuce, and smooth, surprisingly spicy guacamole.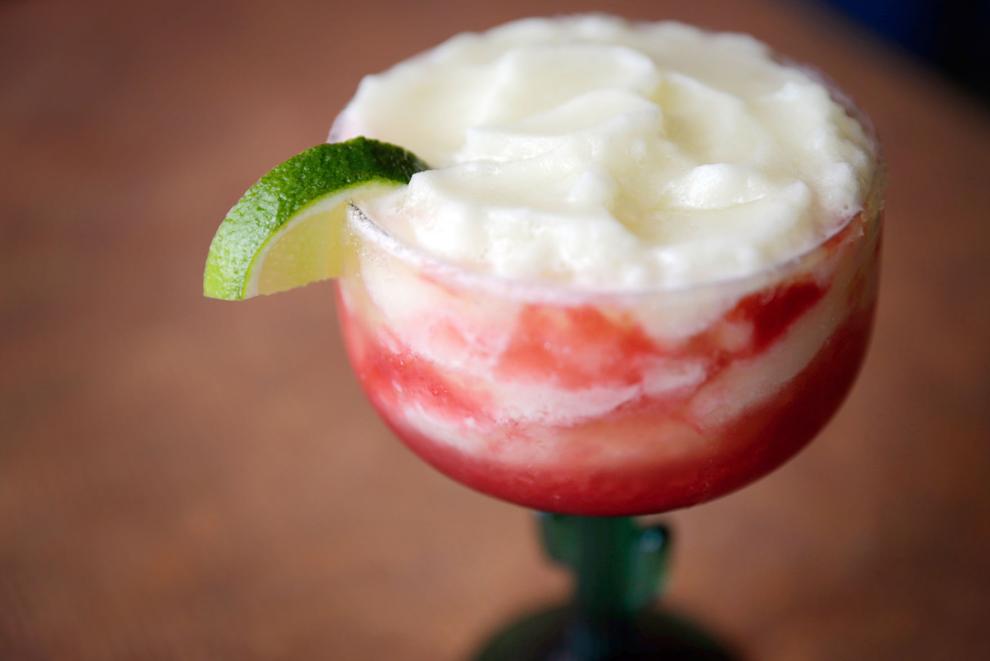 Of the three tacos ($2.50 each) I've tried, the pastor — with slow-roasted, pineapple-marinated pork — was best, followed by a carnitas pork taco, and a steak taco. Each came in a double corn tortilla with cilantro and onions. All the meat was tender and lean, and in the case of the carnitas and steak, it was chopped fine. All had excellent flavor, the pastor had the most.
Meals start with complimentary chips and salsa, where the chips are thick and the salsa has kick. Luckily, the food comes out so fast, you won't fill up on tortilla chips.
The menu boasts "the best tamales in town," and both the chicken with green salsa and the pork with red salsa ($2.50 apiece) were wonderful, with fluffy, steaming masa. Leftover salsa gave them a boost.
The weakest dish was the enchiladas suizas ($8.99), where the seafood wasn't prominent in the first few bites, making me not want to continue. Three corn tortillas came with shrimp, and (hard to detect) crab inside, along with tomatoes, onions and green peppers. It was covered with cheese sauce and a drizzle of sour cream, and served with Mexican rice and delicious refried beans.
Watching over the room is a lovely mural of the Virgin of Guadalupe. A painted Aztec warrior looks on from another wall. Other paintings, along with Mexican blankets, add color and warmth. Ceramic napkin holders on the tables are also a distinctive touch.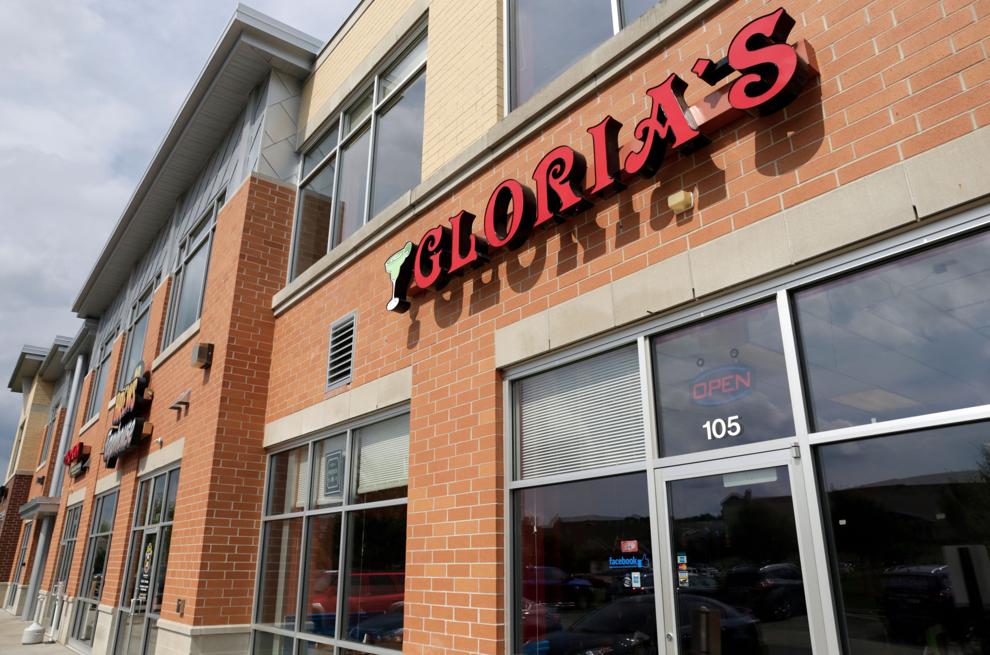 A square bar that seats six takes up a big chunk of the room, with its shelves and the liquor they hold artfully arranged.
When my friend suggested we go back a few days later, I reminded him of the grief he gave me for originally suggesting the restaurant, and the reviews he trusted about the margaritas.
Ana Ugalde, who runs the restaurant with her parents and brother, told me the house margaritas come from a mix, while the high-end ones feature real fruit.
I had a regular, house version, and was more than happy. Mix or not, these margaritas are crave-able. And if you're feeling spendy, there's always the luxury edition.