Bierock specializes in hand-held meat pies, but what I love most is its caramel apple bierock.
This sensational stuffed roll ($5.50) is about as good as a dessert can be. The apple filling is made with Fuji apples, cinnamon and nutmeg sautéed with butter, and served with a cup of magical caramel apple dipping sauce.
The four types of savory pies served at this new North Side bar and restaurant aren't too shabby, either. They're similar to pasties, turnovers or calzones, encased in scratch-made bread dough that has a pleasant sweetness from a touch of sugar.
They aren't as big as, say, Madison's famous Teddywedgers' pies, but with a side dish or starter, you've got a wonderful meal.
The classic ($5.50), featuring ground beef and onion, was perfect in its simplicity. There was also sauerkraut inside, but it was hard to pick up on. It should've come with a mustard vinaigrette, but I ordered mine to go and it was left out.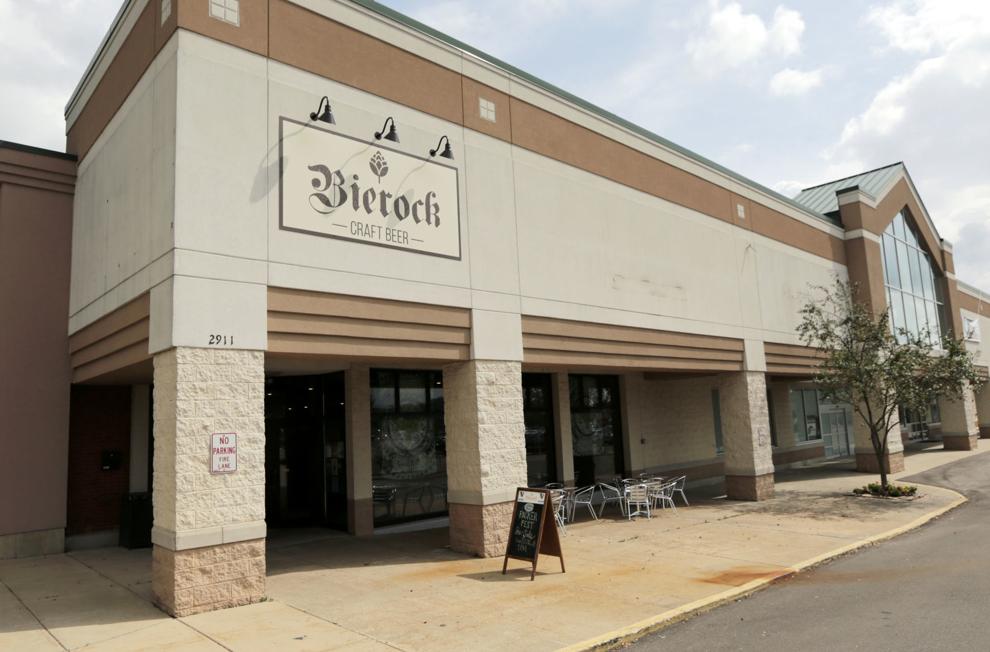 Better was the rosemary lamb bierock ($7) with diced, marinated lamb and quinoa. It was served with a cup of dill yogurt sauce — like a tzatziki sauce — that was a natural with the lamb.
The lone vegetarian bierock ($6) had a subtle flavor that I never warmed to. It's made with tofu, kimchi, cauliflower and scallions, and served with a cup of peanut sauce, but the flavors didn't gel for me. I was just glad the kimchi flavor was mild; I was worried it would overwhelm the pie.
Bierock has beer right there in its name, if you speak German, so it makes sense that, aside from its signature bierocks, it has an interesting, diverse beer list. Bierock serves 24 craft beers on tap in a mix that's one-third local, one-third Wisconsin, and one-third "beyond the border" (regional, national and international).
There are a handful of wines, but my big discovery was Bierock's short cocktail list, which has an Old Fashioned and four types of top-shelf Mules: A Moscow Mule with Tito's vodka, a Kentucky Mule with Bulleit Bourbon, a London Mule with Tanqueray gin, and a Mexican Mule with Sauza Blanco tequila.
I'm guessing they're all as delicious, refreshing and generous as the London Mule ($9.50).
The bartender clearly let me know that straws — paper ones — are available only by request. I was glad to know Bierock is straw conscious. It's going to fit in perfectly in environmentally-minded Madison.
And if you're going to Bierock just for drinks, add the exquisite spiced popcorn ($3), which comes in two flavors: juniper and thyme with melted caraway butter, or, the one I ordered, three-cheese smoked paprika. It was buttery, cheesy, and hopped up on flavor. Paprika is brilliant on popcorn, it turns out, and the portion was enough for a table of four to share.
Bierock's deviled eggs ($8), meanwhile, sounded more special than they were. Five halves were made with house sausage, roasted poblano peppers and sharp cheddar. I expected to be wowed, but was underwhelmed.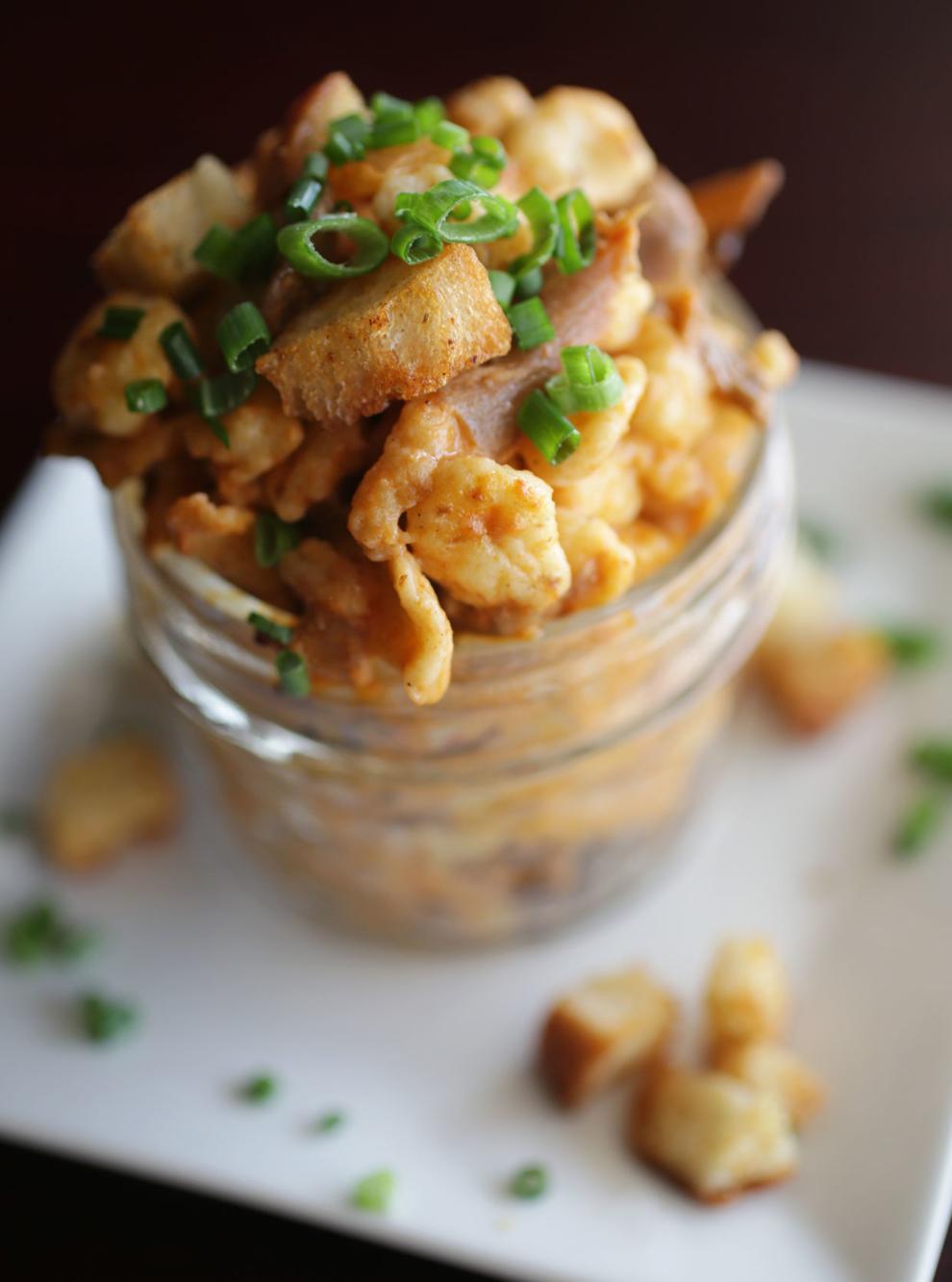 I'd heard good things about the mushroom stroganoff — from the bartender who waited on me. When I ordered the side size ($3.50), he was sure I should upgrade to the full ($7.50) because not only was it more cost effective, most people end up wanting more because it's so good.
The stroganoff was indeed excellent, served with buttery, peppery homemade spaetzle with chives and sourdough croutons. I was glad to have the bigger portion.
Brian and Amanda Carriveau opened Bierock July 3, and it's a huge bonus to North Sherman Avenue's Northside TownCenter, which suddenly has a lot going for it with a new Habanero's Mexican Grill, Bistro Honda Japanese restaurant and soon-to-open Beef Butter BBQ.
The bierock recipe was brought to the United States by Volga-German immigrants and is popular in Plains states like Nebraska and Kansas, according to Amanda Carriveau, who grew up eating her grandmother's bierocks.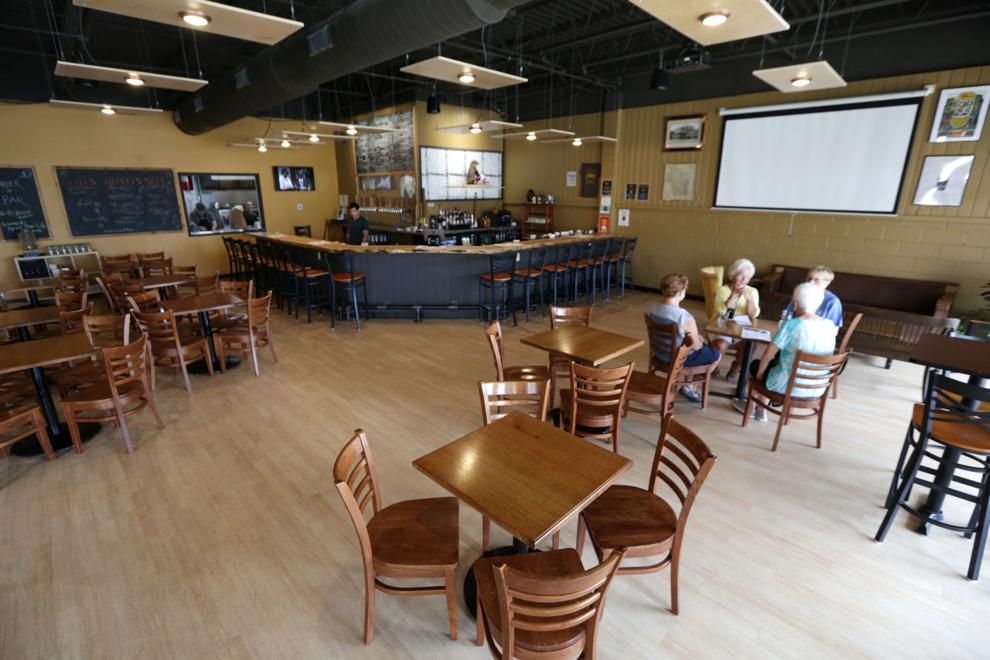 Bierock has a large, comfortable bar and a kitchen visible through an open window. Big, Grateful Dead-style banners in the window for Terrapin Beer Co. in Athens, Georgia, give the place a casual feel, while a set of three semi-circular booths along one wall class it up.
There's also a little living room-type area with a couch, a wooden bench and television programming broadcast on a large screen. Carriveau said what's shown ranges from sports to concerts and "Mystery Science Theater 3000."
"You folks are delightful," said an older gentleman seated next to us as he was leaving. "Thanks for opening this place on the North Side."
"You've said that 12 times," said the woman who was with him.
"I guess I mean it," he said.