Last February, when I spoke to Brian Hamilton about his planned Kettle Black Kitchen, we talked about the restaurants that had most recently been in that spot: Joon, Burgrito and Double S BBQ.
The Monroe Street location across from Trader Joe's has had "a little bit of a run of bad luck, but I think I'm going to nail it," Hamilton said.
After a recent meal on a Saturday night, when the intimate, 30-seat room was full, it looked like he had.
"I like this menu," I told my friend.
"What's on it, or how it's printed?" he asked, to which I said: "Both."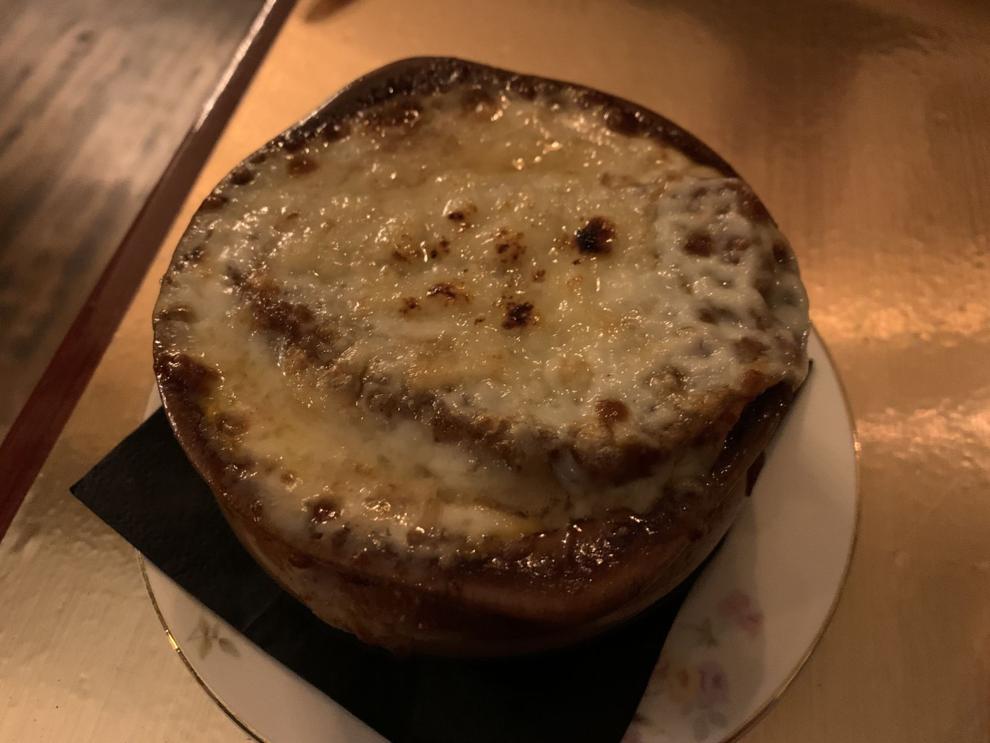 Hamilton's French onion soup ($10) was about as perfect as it comes with a deep broth, caramelized onions, soaked bread and plenty of melted Gruyere.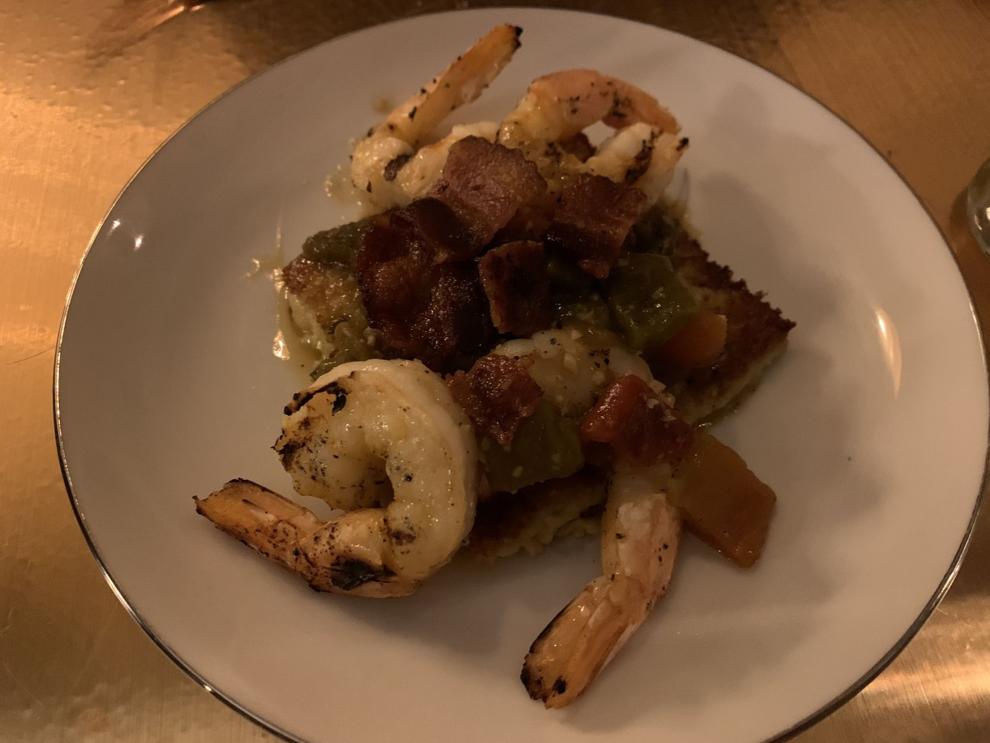 Also outstanding was the Charleston shrimp and grit cakes with bacon ($13), with four wonderfully grilled shrimp, a seared square of grits, and crisp, thick-cut bacon. My friend liked the shrimp and bacon, but wasn't into the grits. I was more than happy to eat his share.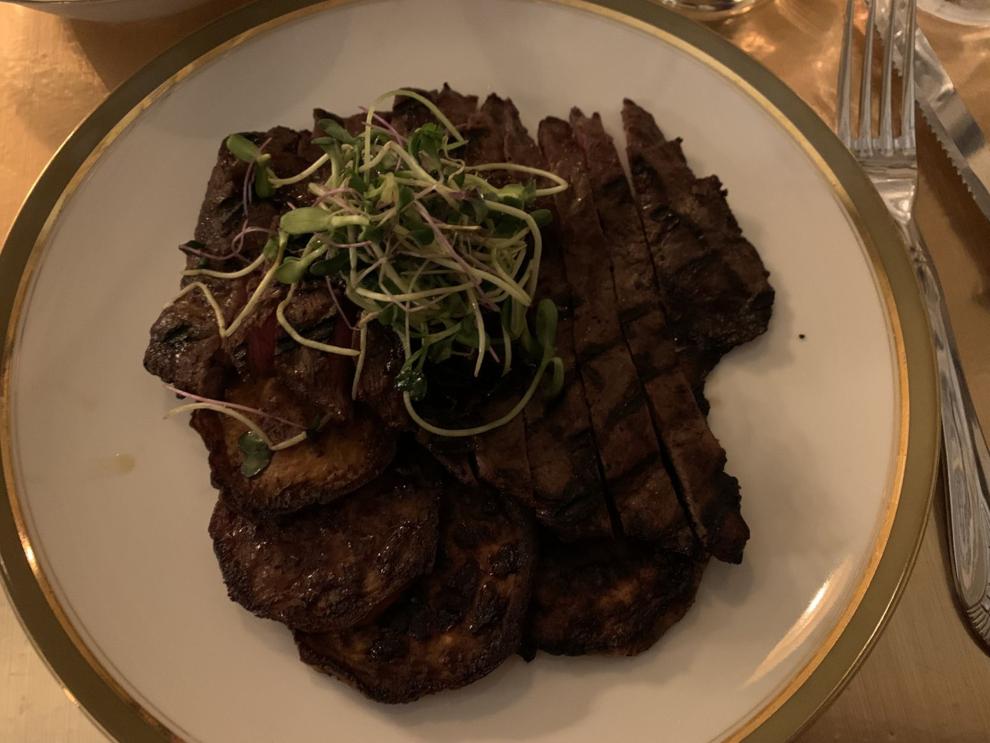 The grilled flat-iron steak ($25) was tender, flavorful and juicy, but not without occasional bits of fat and gristle. My friend thought the meat, ordered medium, came out medium rare. I didn't quibble because it was just right for me.
Sweet potato medallions with a hint of cinnamon and sugar, plus caramelized onions on the side, went well with the steak.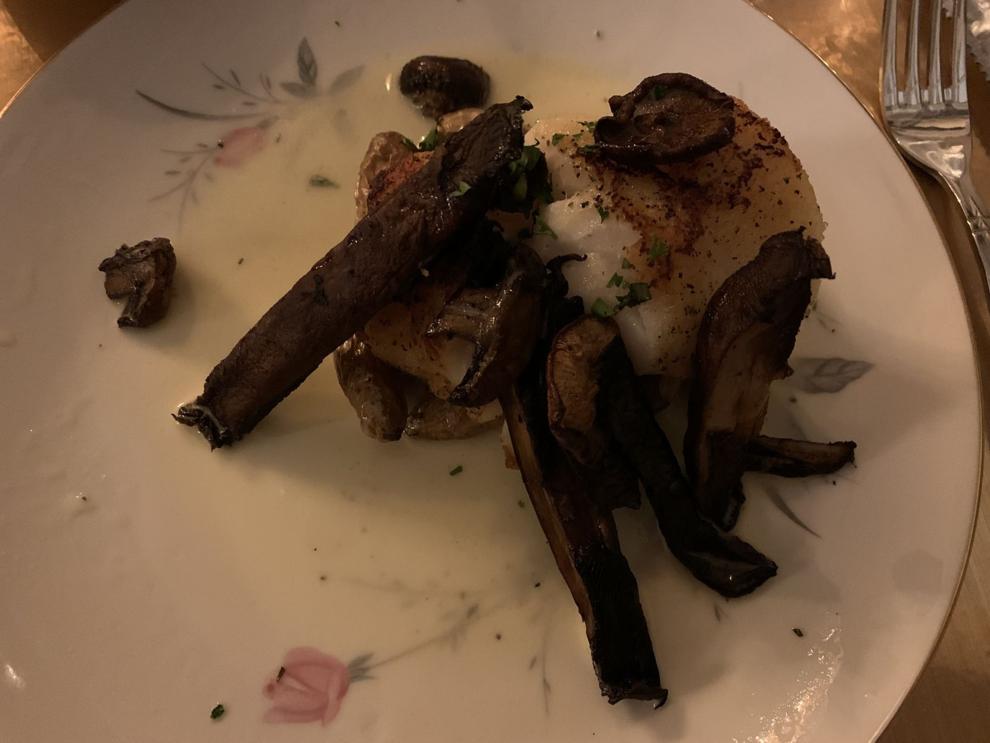 Three pieces of pan-seared cod ($27) came in a thin vermouth beurre blanc. Fingerling potatoes were served on the side with an excellent medley of roasted, sautéed mushrooms: long strips of portabellas, buttons and shiitakes.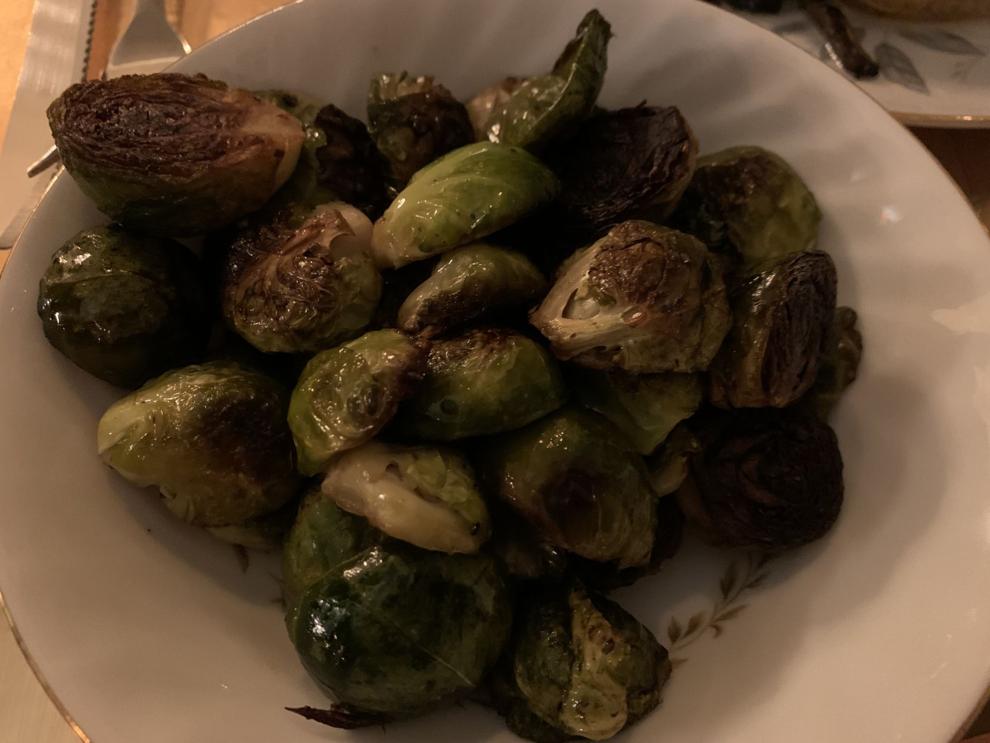 An order of griddle sprouts ($8) was generous, with nicely browned Brussels sprouts, but they needed more seasoning. Onions would have helped.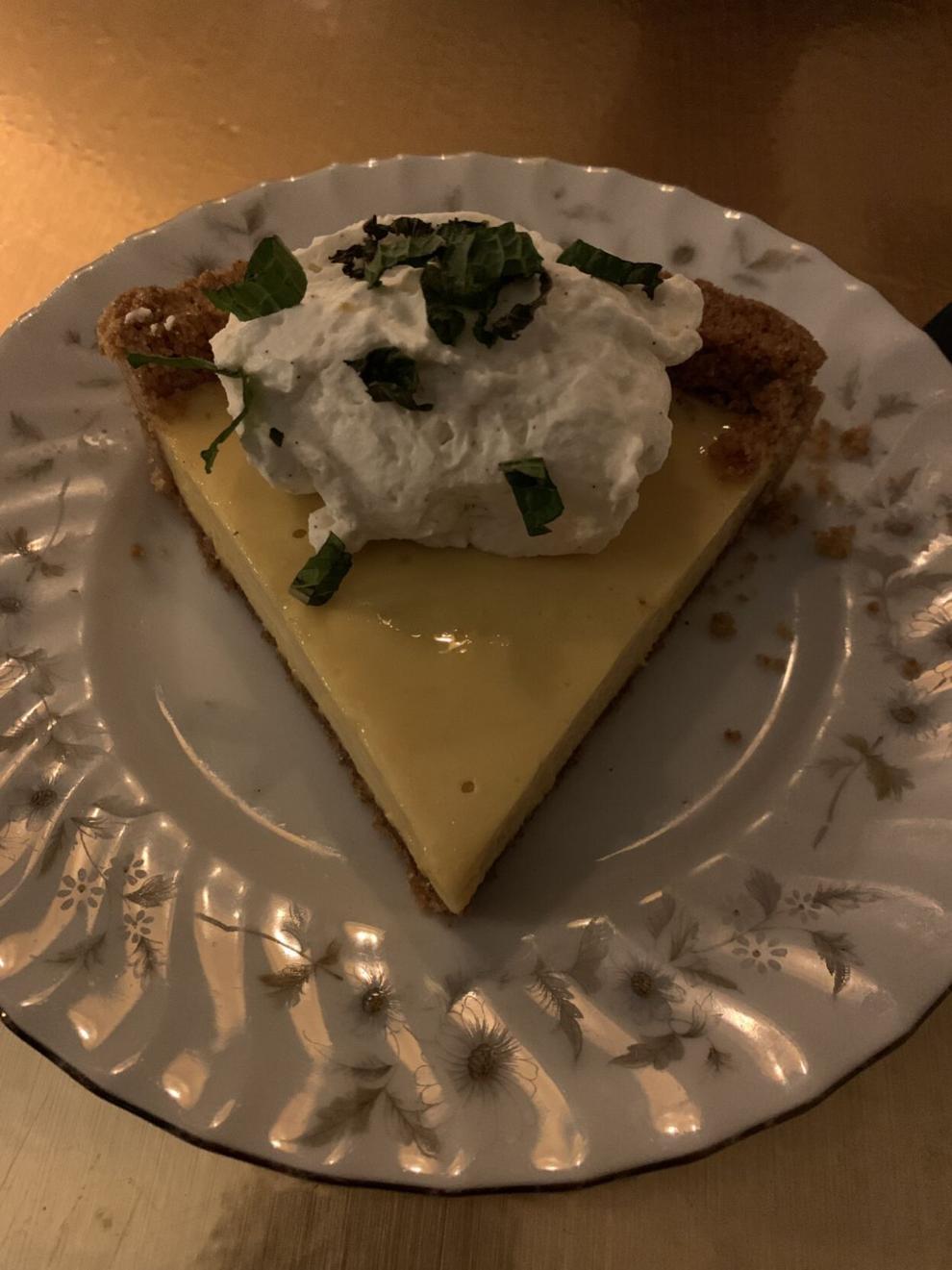 The sour orange pie ($8) for dessert, which had the consistency and tartness of key lime pie, capped a great meal. The graham cracker crust was fantastic, and fresh whipped cream and bits of mint elevated it. Hamilton wouldn't discuss the recipe. It's a family secret, he said.
Madison singer-songwriter and carpenter Josh Harty helped Hamilton with the restaurant's buildout and designed and built the bar, which sits at an angle. Harty's wife, Jessica Parvin, was responsible for the interior design and helped Hamilton pick the furniture and the two exquisite crystal chandeliers that dress up the space.
Hamilton scoured East Side thrift stores for the restaurant's charming collection of mismatched china.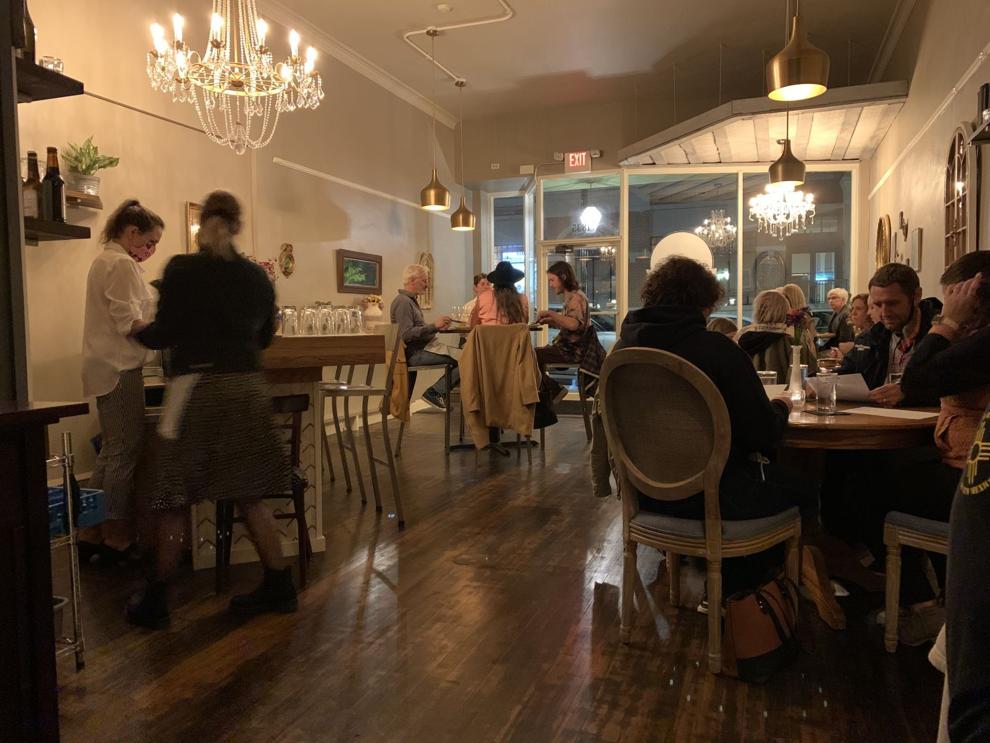 He opened Kettle Black in mid-August with his wife, Alicia, who runs the front of the house and, along with another woman, provided outstanding service.
Hamilton said staffing has been an issue, so he's only been open for dinner Thursdays through Saturdays. He recently began opening on Wednesdays and eventually wants to do Tuesdays.
He tried to open late this summer and had a friends-and-family event on July 25, two days before the Centers for Disease Control and Prevention updated its masking guidelines to recommend that fully vaccinated people wear a mask in public indoor settings.
It was during that brief interlude when people let their guard down that Hamilton, Alicia and their daughter, 8, got COVID-19. "Sure enough, one person came, and we don't know who it was, one person who was sick and then eight of us got sick," he said.
Only one of the eight was unvaccinated, he said, and that person had the worst symptoms of the group and was bedridden. "He said he went 15 rounds with a gorilla," Hamilton said, adding that he and his family had mild cases.
Hamilton said he had to close for almost three weeks and throw away $2,000 worth of food.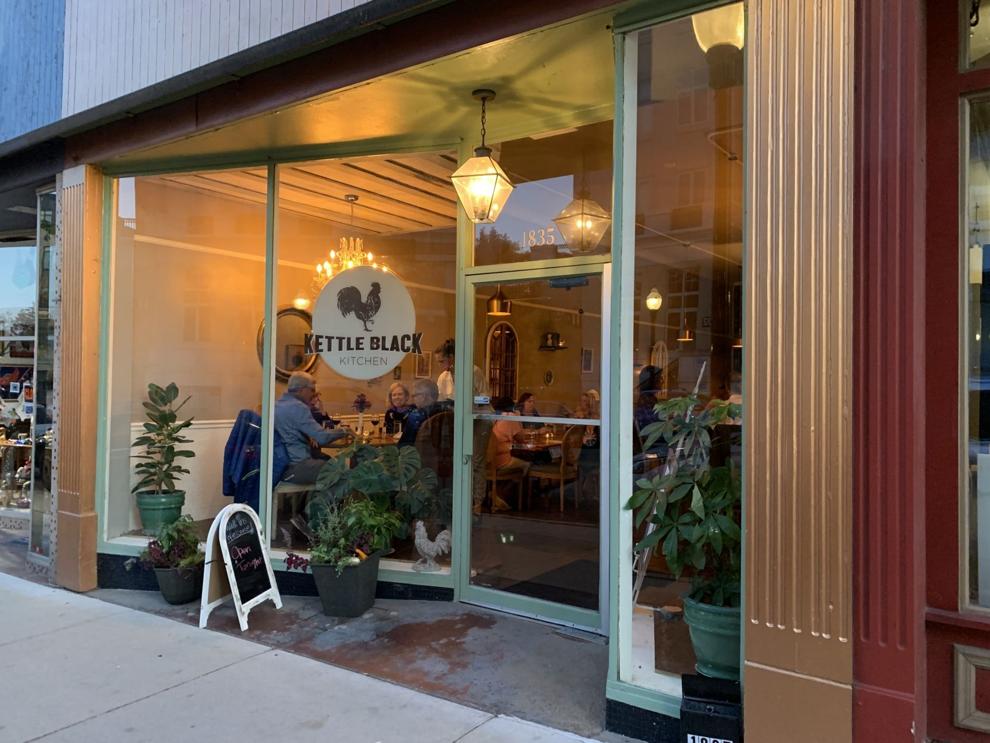 Now, though, business is trending up, with the dining room filled most nights, said Hamilton, who's been running the kitchen alone. "I do 100% of the prep, 100% of the cleaning, and about 75% of the dishes. That's pots and pans, too."
He has kitchen help Friday and Saturday nights, but that person takes off at 9:30 p.m., leaving him with all the cleanup after having prepped all day.
"I'm not complaining. I love it," Hamilton said. "But at the same time, if we were much busier, I think I would die."
He said he hopes to get more help soon. Hiring is "a slog," he said, even though he's offering good wages: $15 an hour plus tips for kitchen staff and $10 an hour plus tips for servers.
Hamilton, 48, is a New York native who grew up behind the bar at the Irish pub his father co-owned. Hamilton worked in restaurants in New Orleans, then owned a cocktail bar in Copenhagen, where he lived for eight years.
Locally, Hamilton was general manager for 1847 at the Stamm House, and worked at The Weary Traveler and Graze. He's also done stints at the now-closed Blue Marlin, Restaurant Magnus and Nostrano.
Kettle Black grew out of a business Alicia developed early in the pandemic, Shady Grove Fancy Camping, in which the couple rents out two campers. In a spinoff business, Hamilton began offering meal kits to campers and then to the wider public.
Hamilton got $12,000 from the federal Restaurant Relief Fund, which helped him open Kettle Black. David Rodriguez, whose food businesses include the MELTED food cart, Taco Local and Gaylord Catering, is a minority partner, said Hamilton, who handles day-to-day operations.
"It's been a lot of hard work," Hamilton said. "We opened it on credit card fumes and, you know, moxie."
14 best-reviewed restaurants of 2020: All diminished, but still killing it
Tokyo Sushi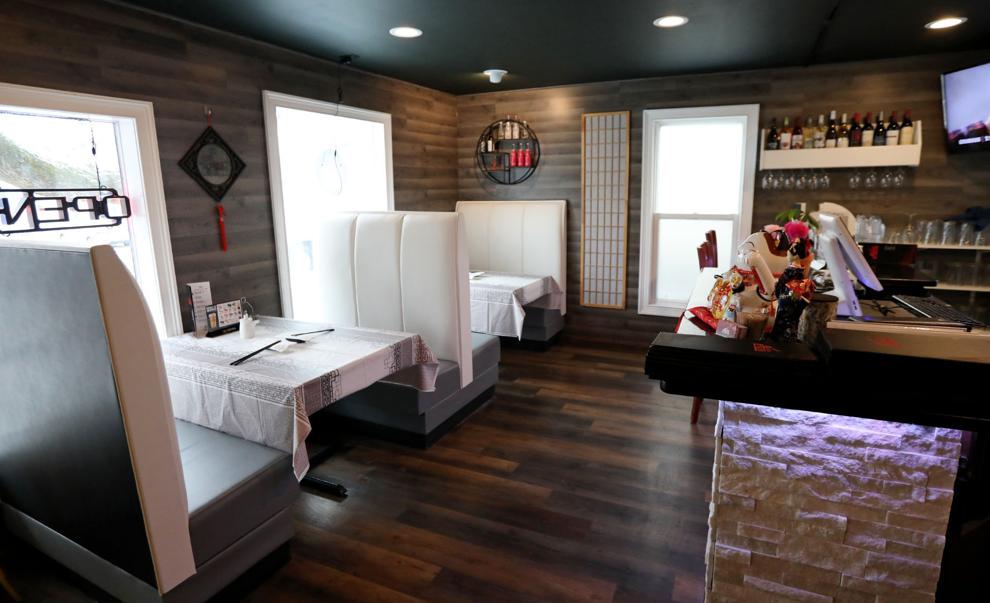 Lorraine's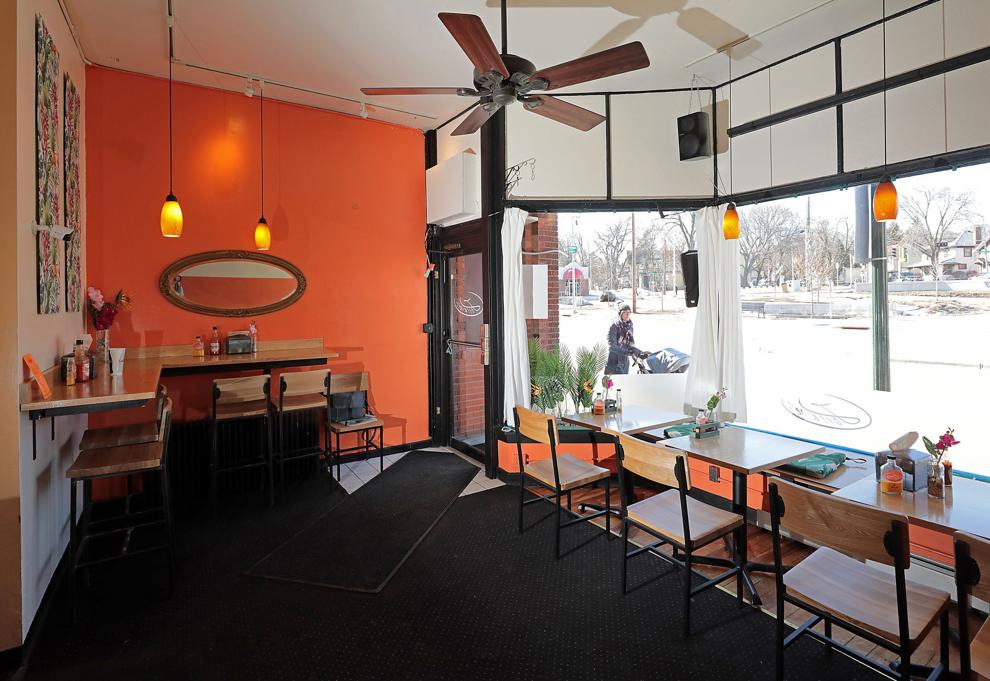 Everyday Kitchen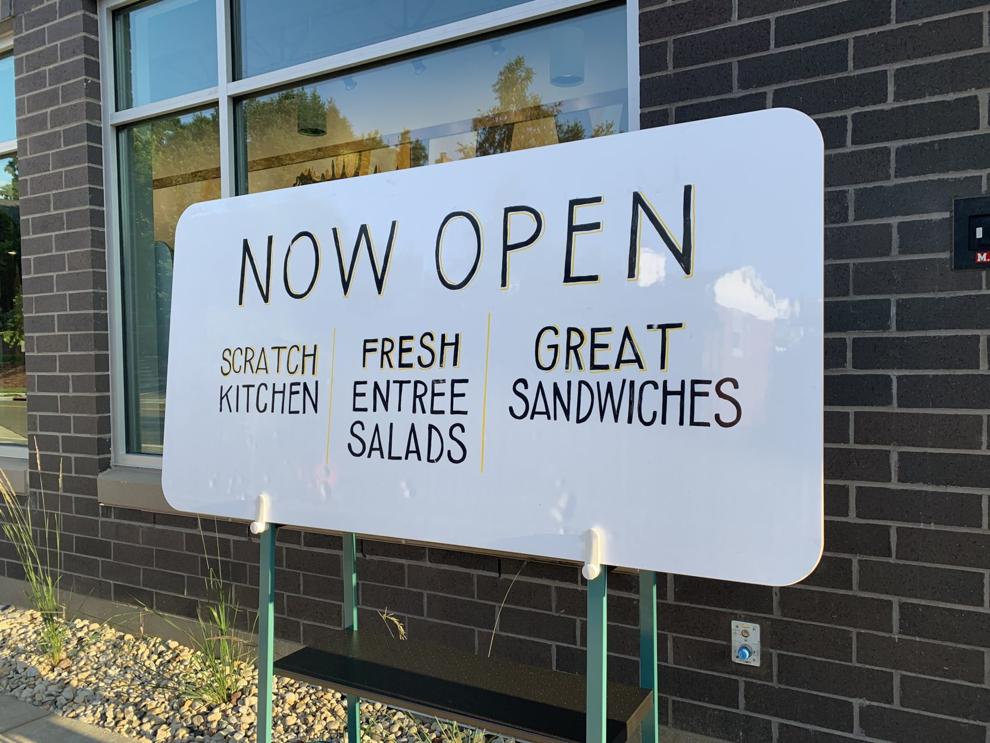 Garibaldi Mexican Restaurant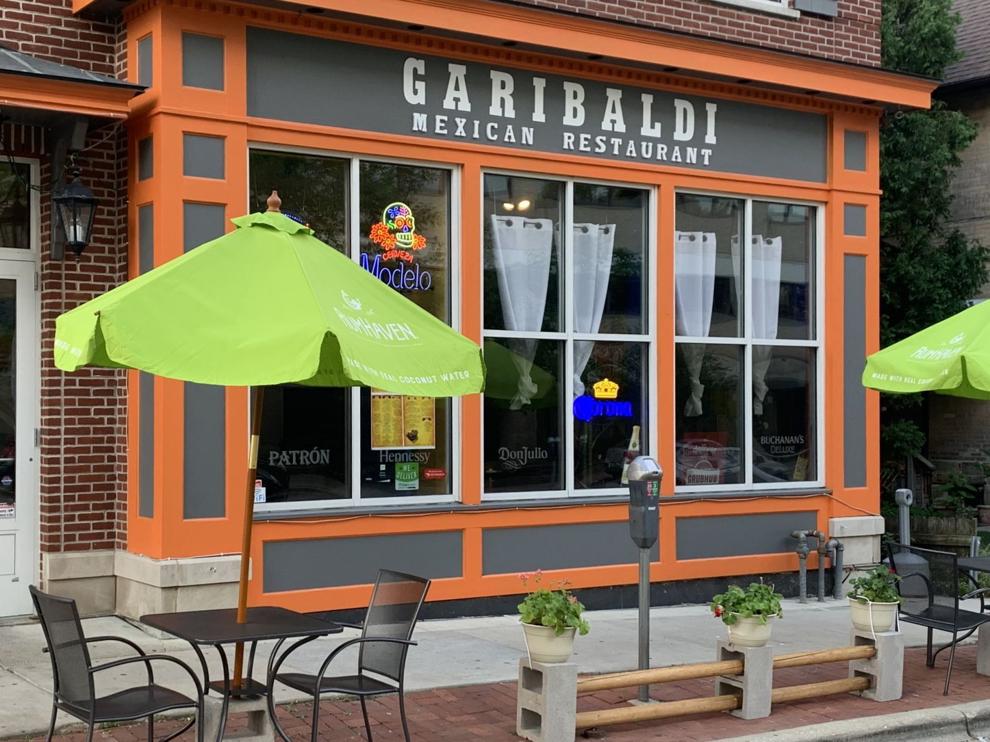 Kosharie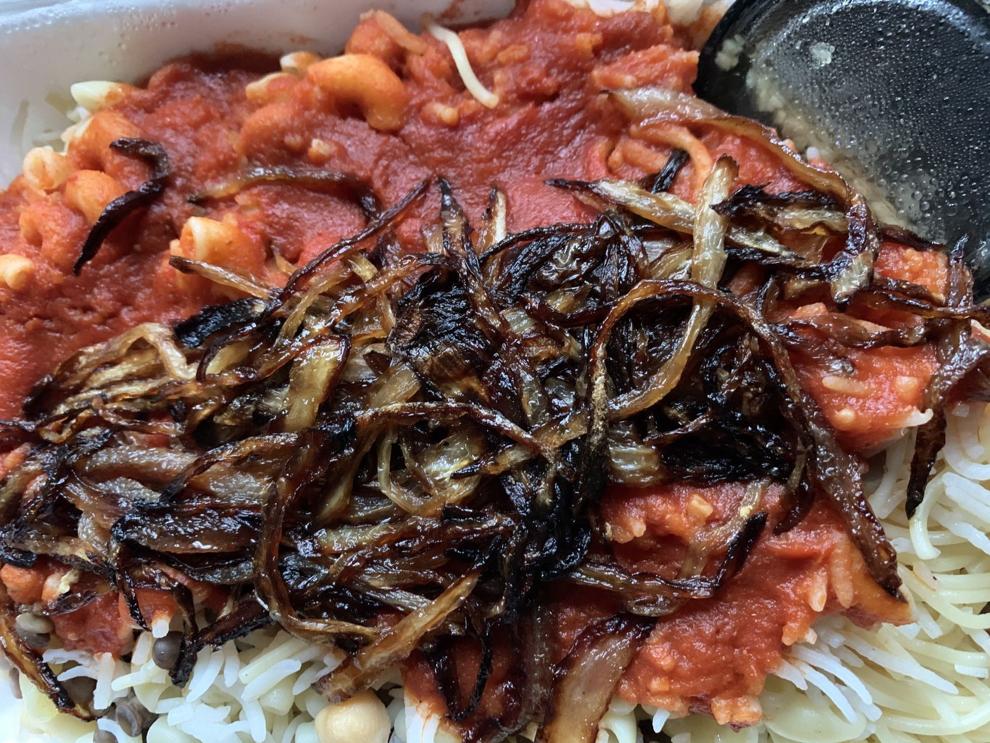 Skal Public House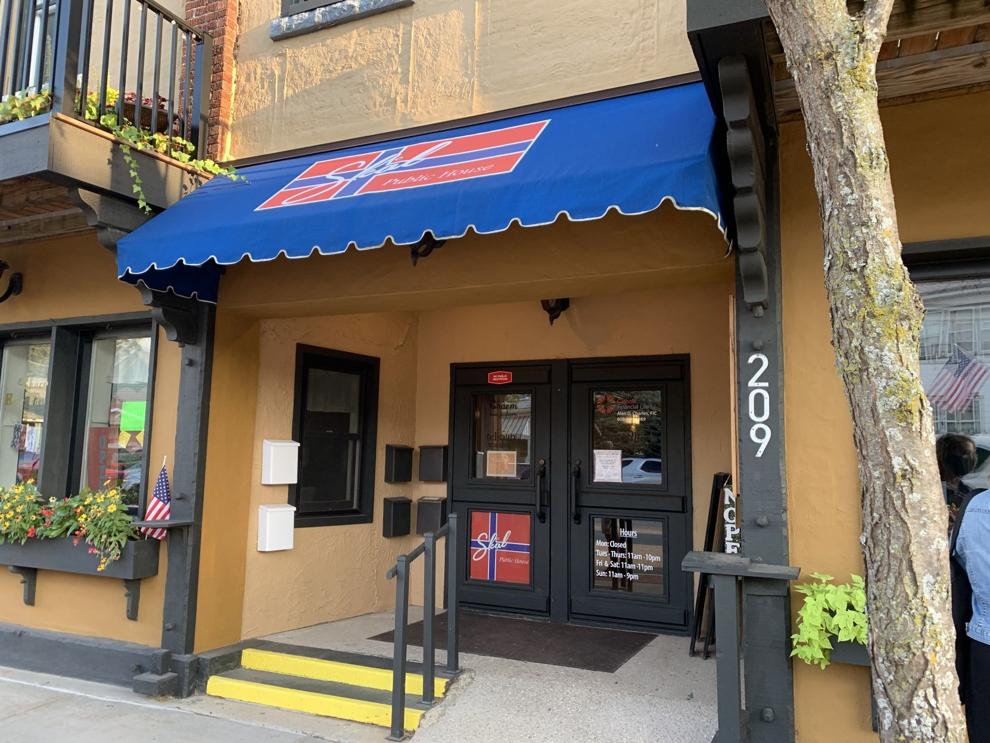 FEAST Artisan Dumpling and Tea House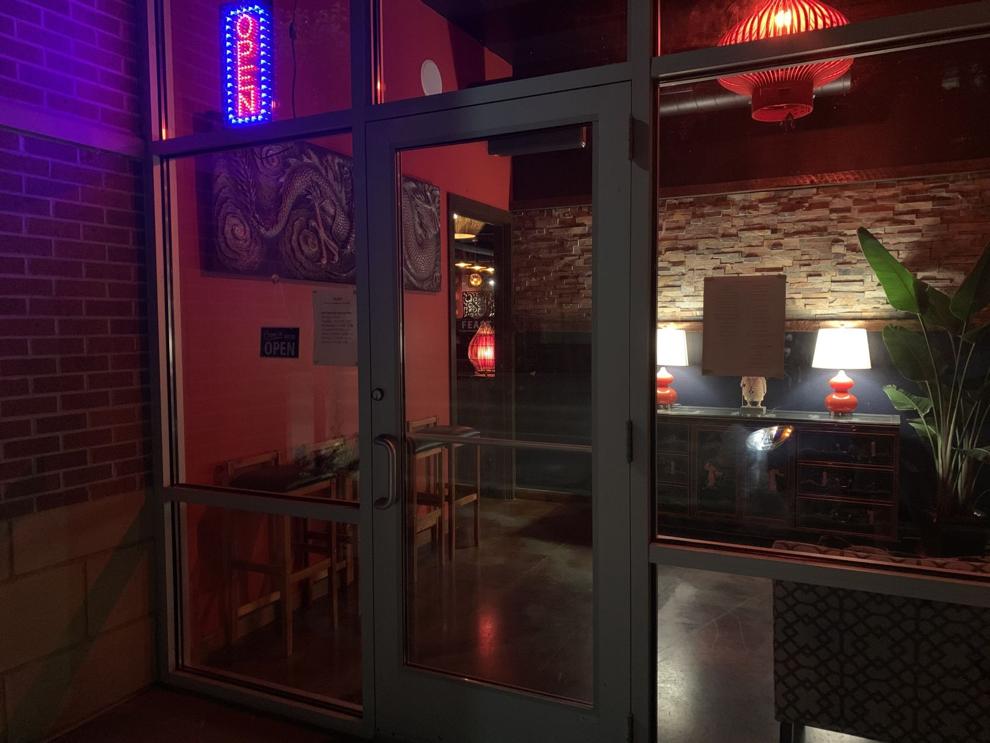 Ragin Cajun Seafood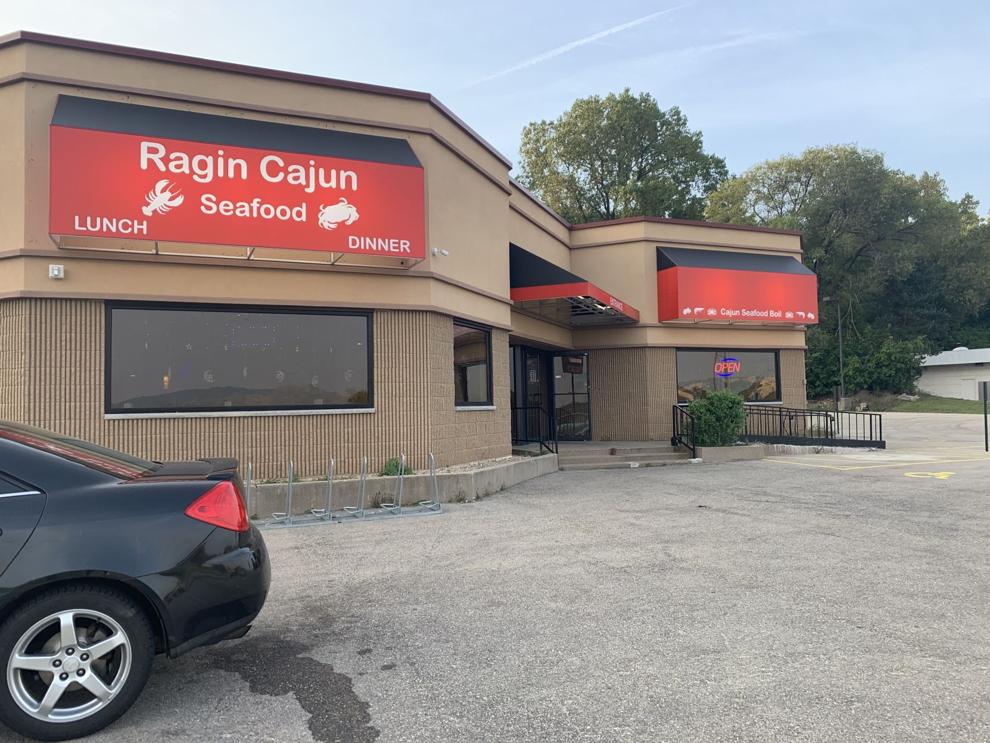 Ahan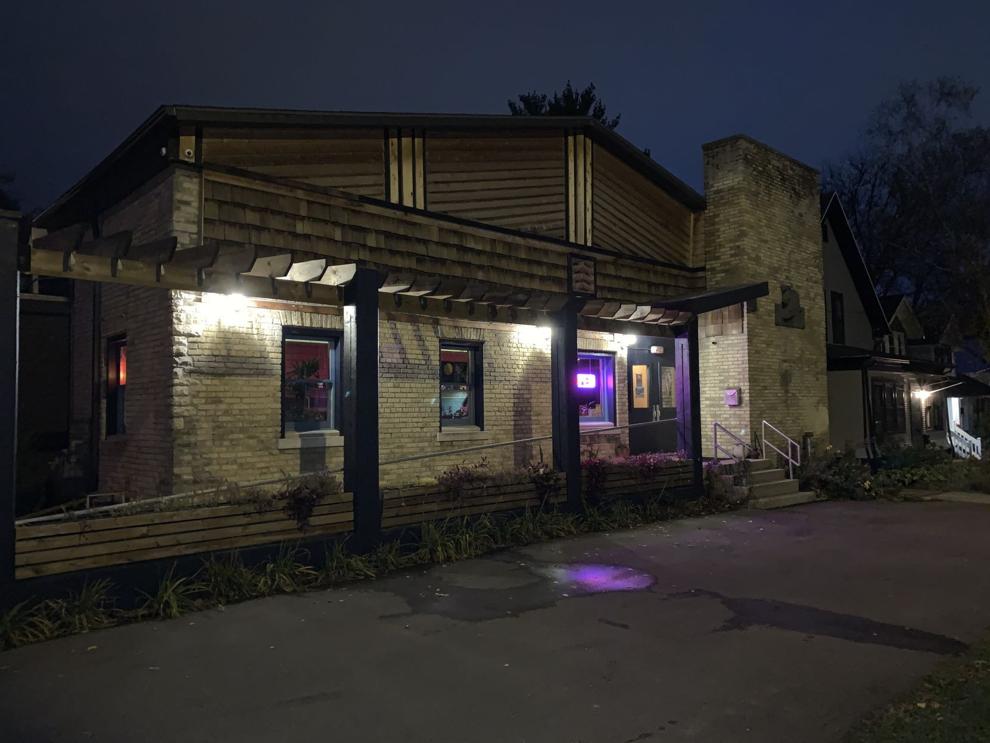 Finca Coffee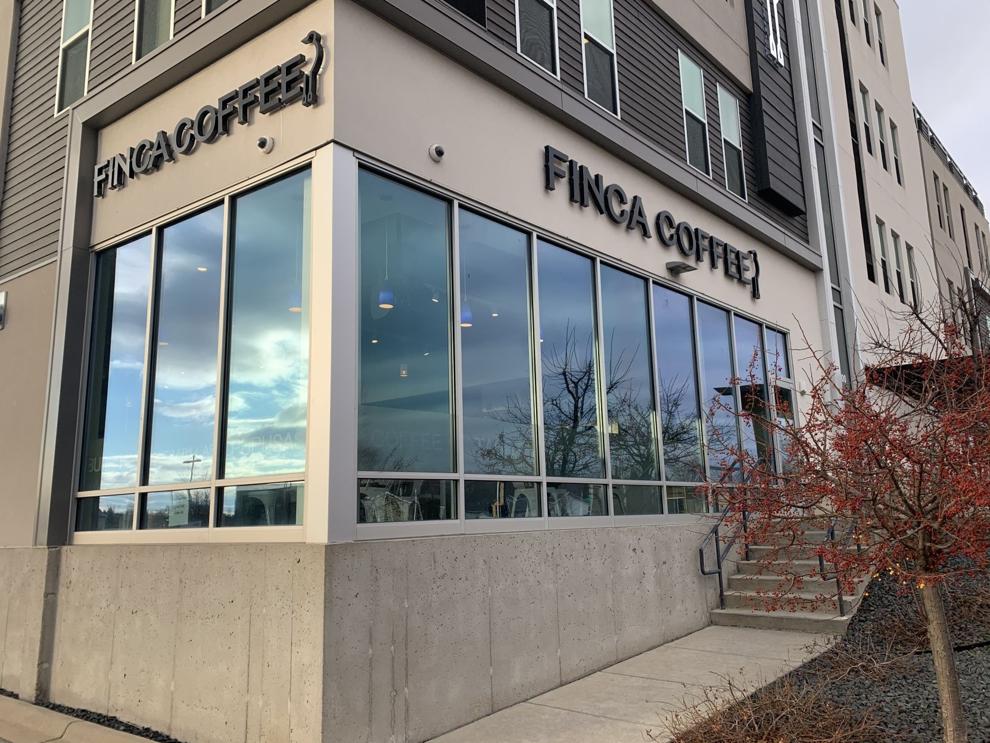 Royal Indian Cuisine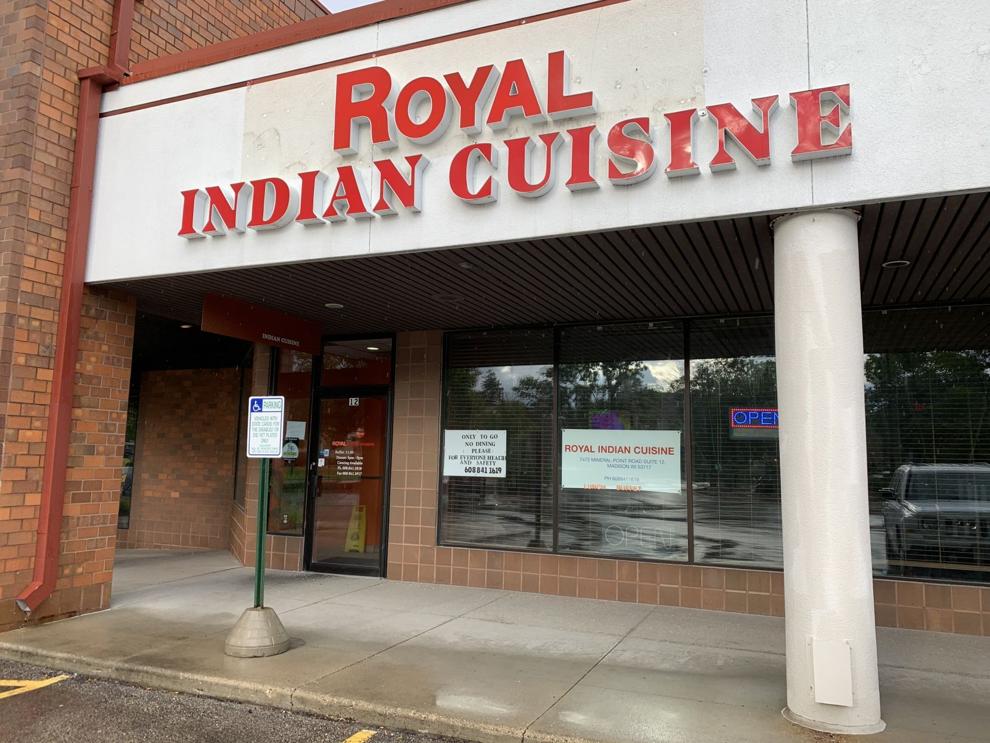 Settle Down Tavern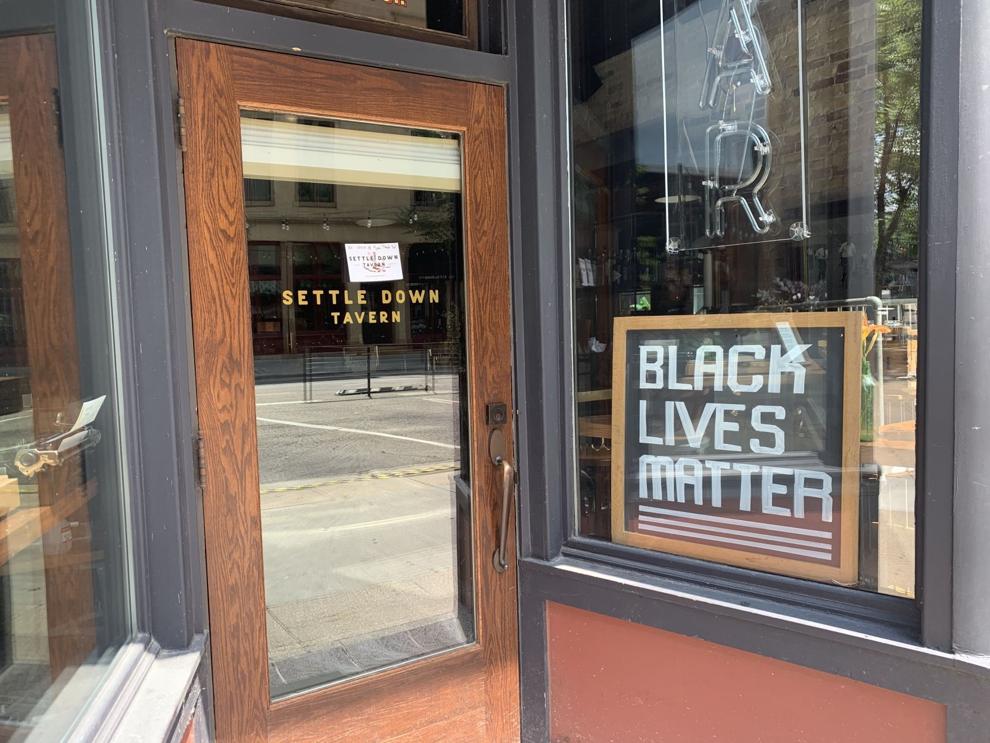 Ru Yi Hand Pulled Noodle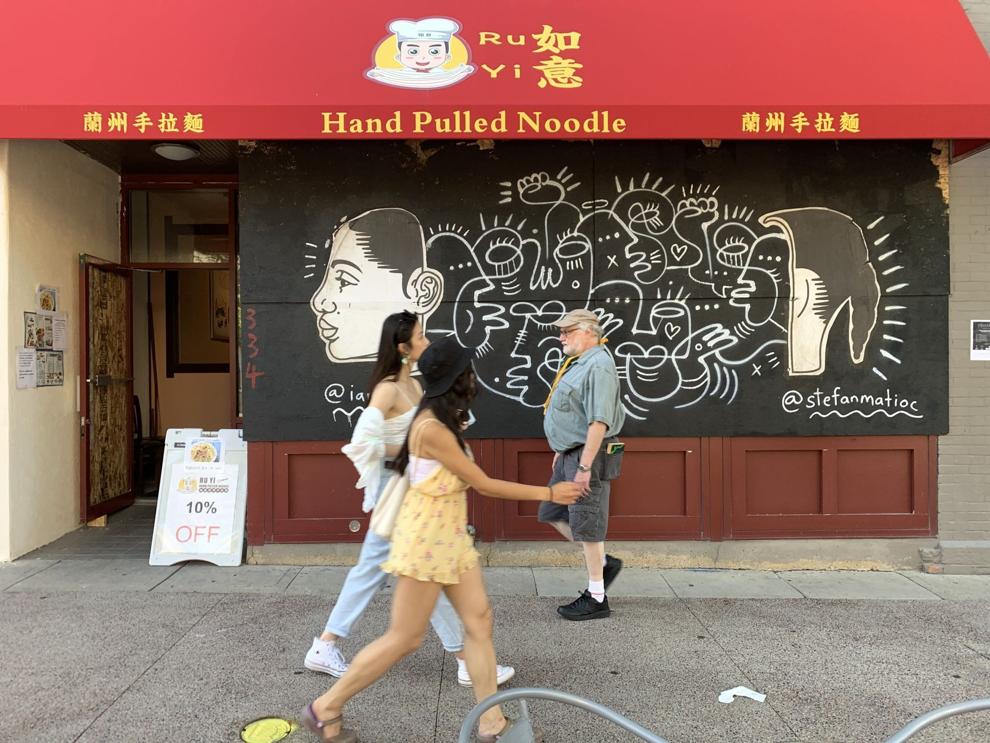 Sunny Pho