D'Vino is just the type of rustic Italian restaurant and wine bar King Street needs, but a recent visit highlighted the challenges restaurant owners are having finding and keeping staff.
The restaurant has a wonderful outdoor dining area that juts onto the street, and a menu that borders on fine dining. White-linen tablecloths on the smaller outdoor tables nod to the high caliber of food.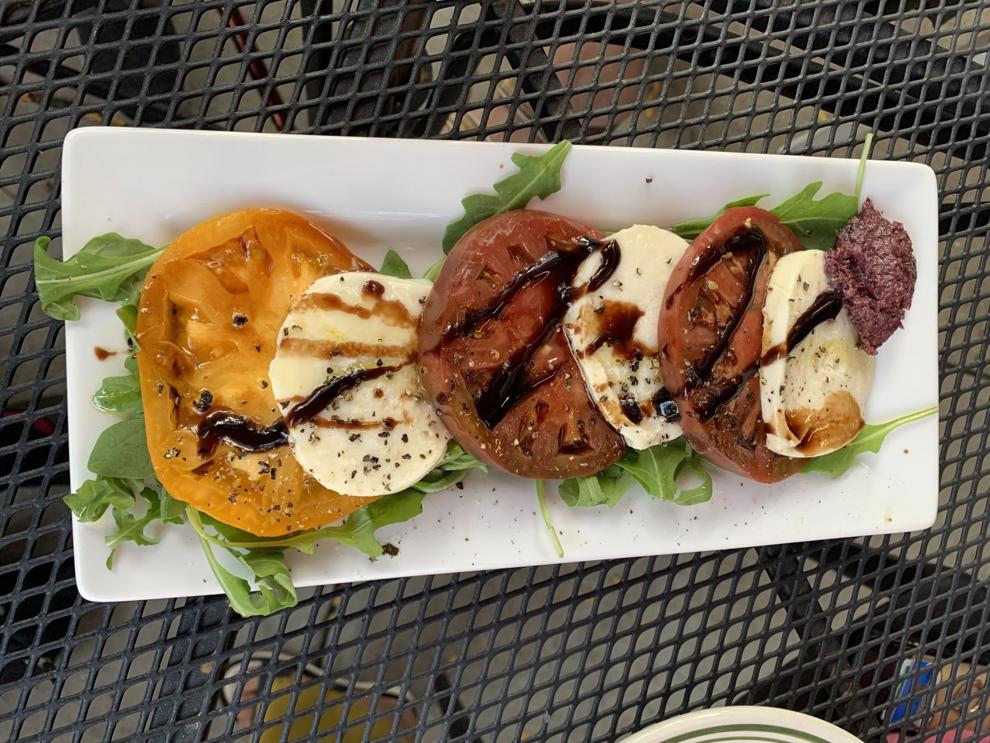 Everything we ordered on a recent night was first-rate, starting with the gorgeous insalata caprese ($12.99). Large red and yellow tomato slices and flavorful, fresh mozzarella were drizzled with a balsamic glaze and sat on a bed of peppery arugula. On the side was an excellent homemade olive tapenade with a hint of anchovy.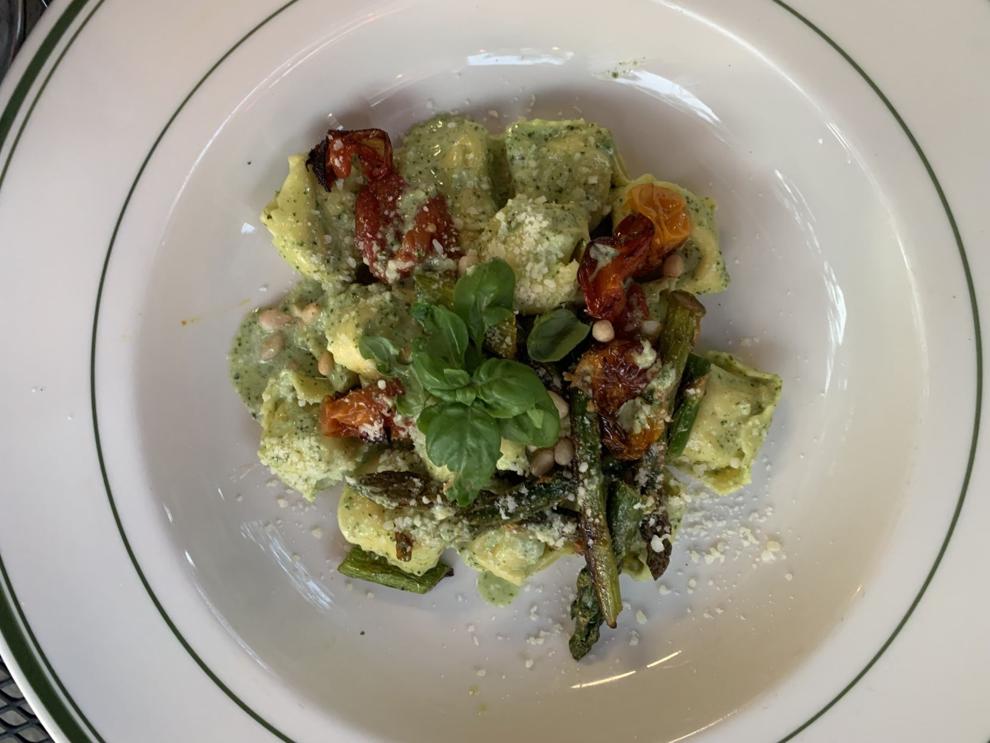 The best entrée was the tortellini con pesto ($18.99), with puffy cheese tortellini, an exceptional pesto cream sauce, and roasted tomatoes and asparagus.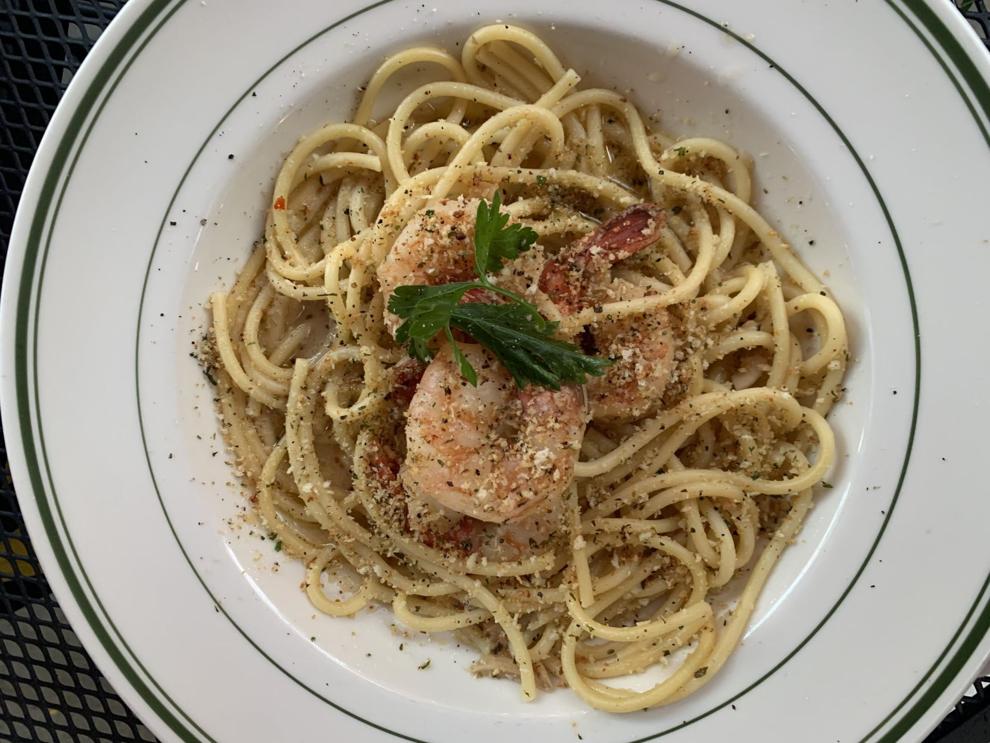 The shrimp scampi ($24.99) featured four enormous shrimp over bucatini pasta, the thick spaghetti that's hollow in the center, with a light, garlicky sauce made with white wine and butter.
The Sicilian chicken ($26.99), a Saturday special, was expertly seasoned, but slightly dry, so it helped that it sat in a pool of broth made with roasted garlic, olive oil, white wine, parsley, red pepper, lemon juice, oregano and chicken stock.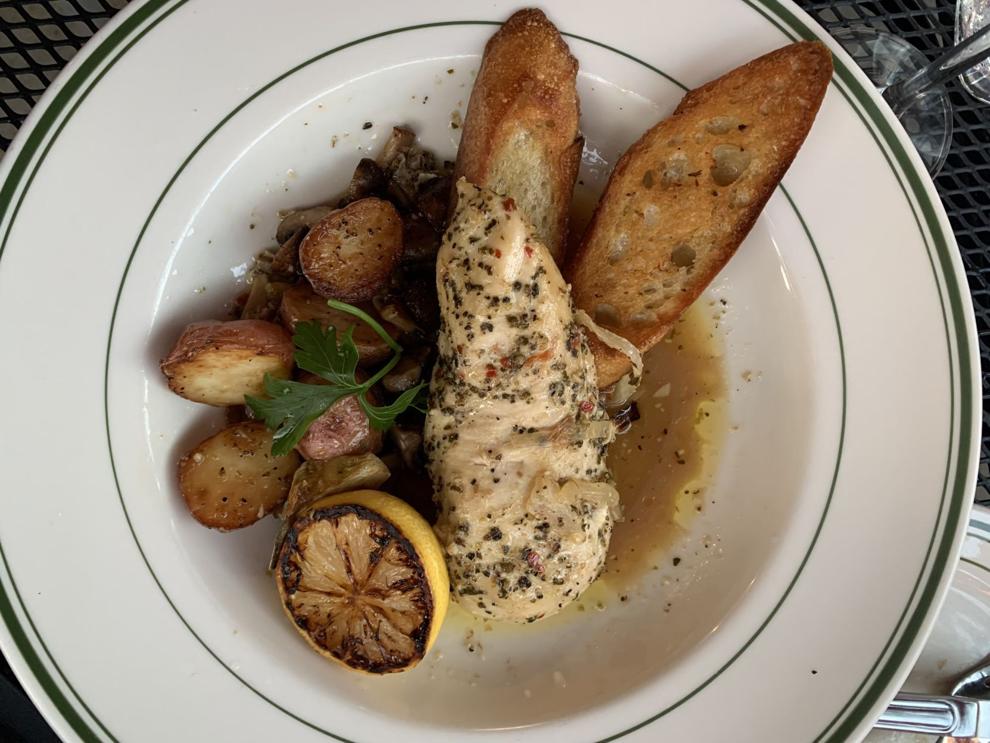 Co-owner Dino Maniaci said it's a recipe he updated from Arthur and Rosie Maniaci, his late uncle and aunt, who ran Maniaci's Cafe Siciliano in the Milwaukee suburb of Fox Point.
The best part were crostini that had been dipped in the broth and then broiled. Roasted red potatoes and mushrooms benefitted from the same juice.
After tasting the crostini, the bread on the table from Madison Sourdough suddenly lost its luster.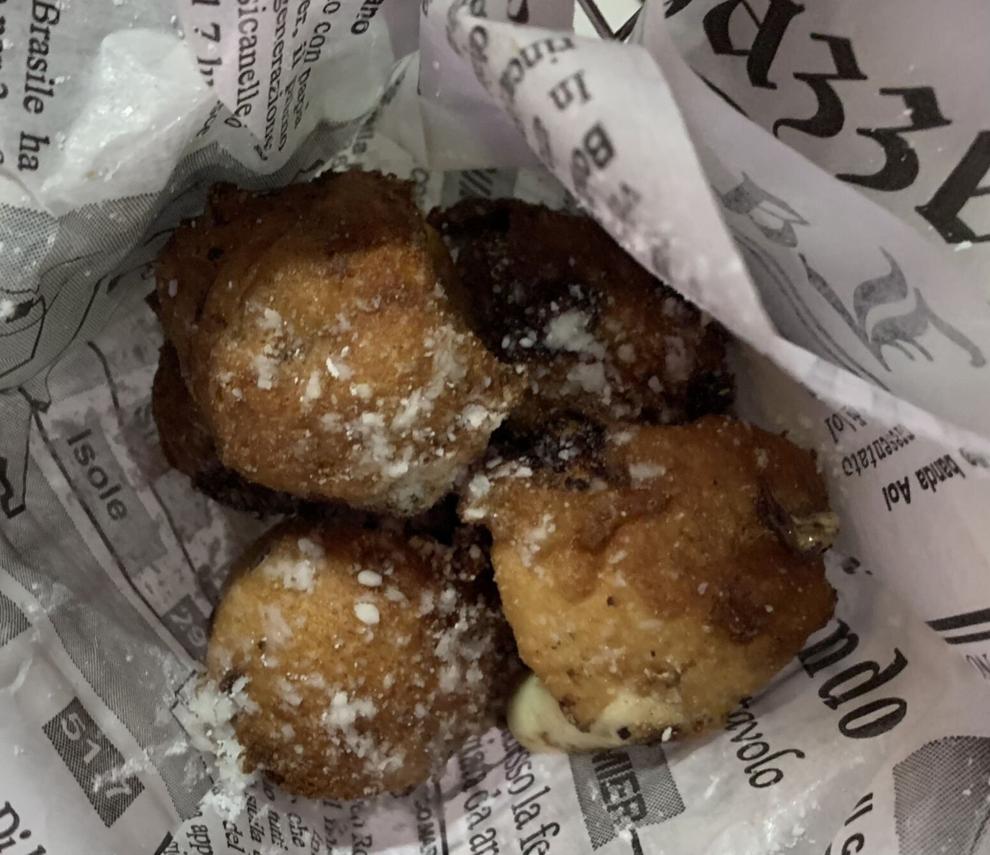 The desserts were fantastic, particularly the unexpected ricotta zeppoli (normally $9.99), another family recipe, this time from Maniaci's late uncle Eddie Maniaci's former Towne Room restaurant in Milwaukee.
Maniaci said the night we dined he had no staff, so his friend, Jeremy Johanski, who works for the local wine distributor Swiss Cellars, pinch-hit with another friend, A.J. Ulwelling.
"They did a great job, but they hadn't had any experience with the point-of-sale system," Maniaci said, noting that our order didn't get placed right away.
Johanski brought us the zeppoli to make up for the main courses taking about an hour to arrive.
The homemade zeppoli are melt-in-your-mouth doughnut holes made with apricots and chocolate chips. They tasted like they should be filled with something, but were instead served with a raspberry dipping sauce.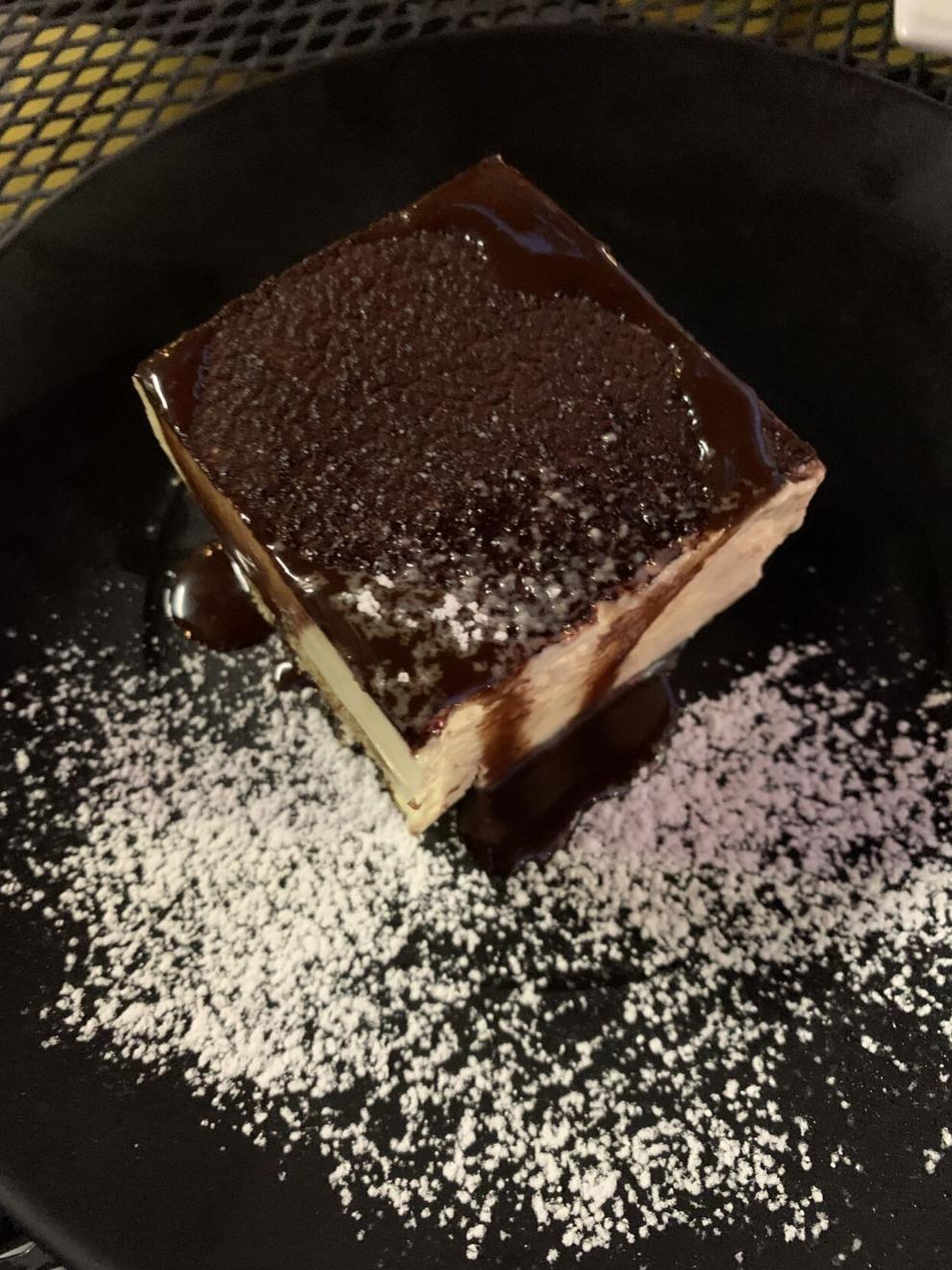 A square slice of tiramisu ($8) was firm and about as fine a version of this Italian classic as you're going to find. As impressive was the super-moist orange olive oil cake ($8). Maniaci said he has a baker who comes in once or twice a week and makes both desserts.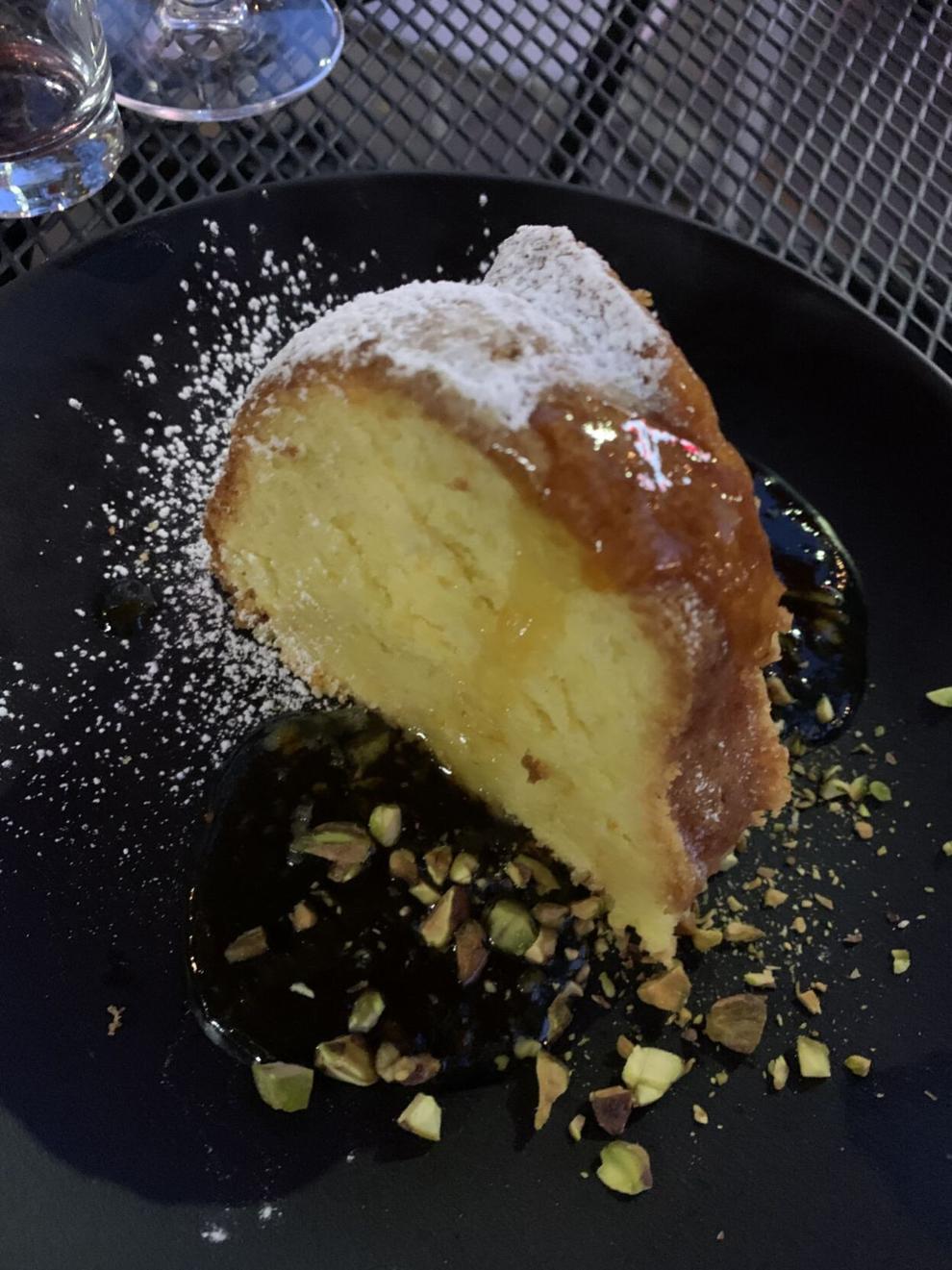 Wine is reasonably priced and comes in two glass sizes. The Alice bel colle al casó barbera d'Asti ($10) and the pattini chianti riserva ($9) were both good choices.
We appreciated the cold bottle of water our server brought, poured for us, and left on the table. He gave us another when we ran low.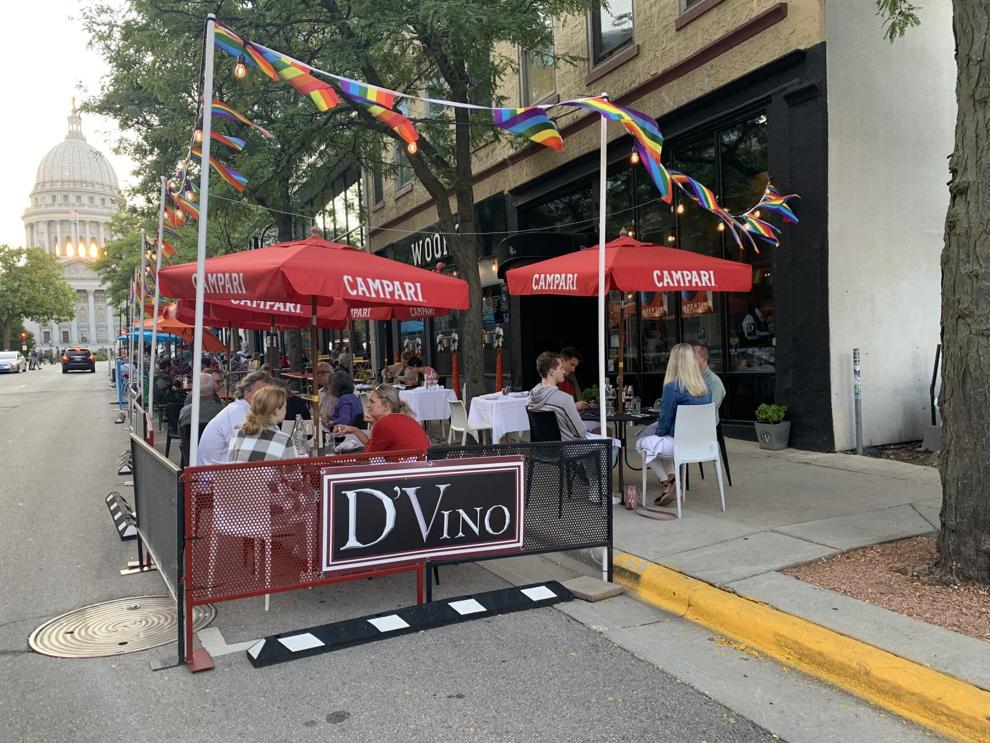 Maniaci, 61, who owns D'Vino with his partner, Jason Hoke, also opened Woof's with Hoke in 2006. He said he's considering having one table at Woof's that faces the other direction and designating it for smoking, "because the patio really isn't supposed to be an entire smoking section."
Then, Woof's started piping out music (Alabama's "Mountain Music" and John Denver's "Take Me Home, Country Roads") that clashed with the traditional Italian music D'Vino was playing for outdoor diners.
Maniaci said the first Saturday of the month at Woof's is country night, and the night we were in, he realized later the music was too loud.
The seven outdoor tables at D'Vino were spaced well, except for ours where there was a party of two so close we could hear every word they said. They also brought their dog, as did a Woof's customer on the other side of us. The dogs were generally well behaved, but barked when other dogs went by.
My friends were unconcerned with the chaos around us. "Downtown's hopping again," one of them said.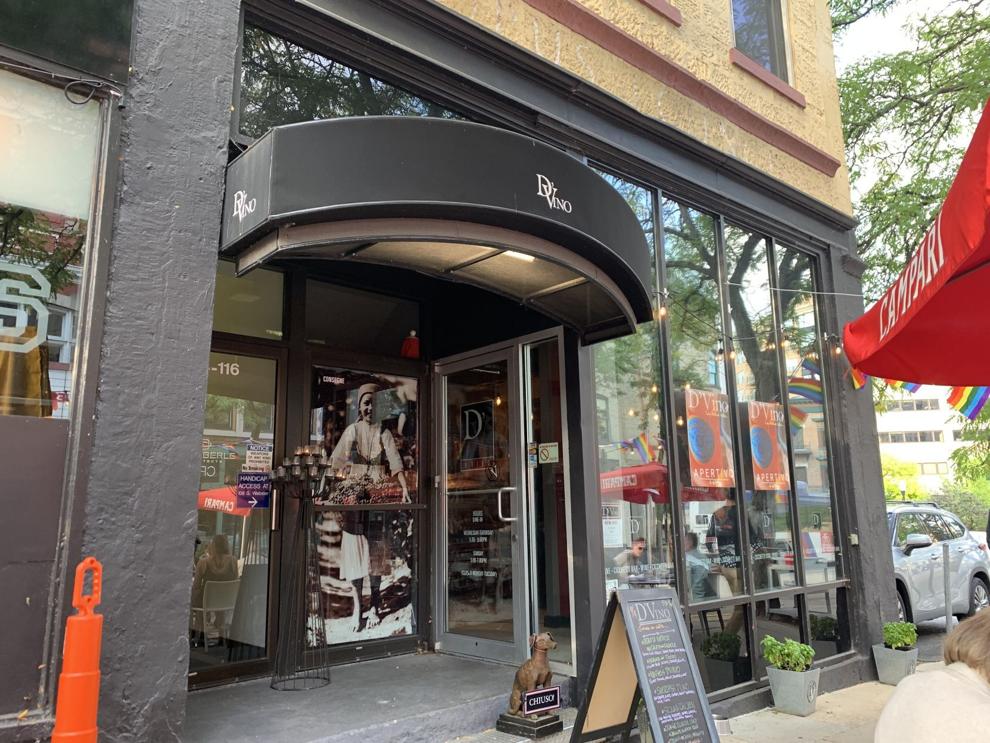 The restaurant was originally going to be called Dino-Vino until Maniaci said he got a letter from a lawyer for Eno Vino in the AC Hotel nearby telling him if he used that name they would sue.
D'Vino, which means "of wine," had its already delayed opening on March 3, 2020, and closed temporarily 10 days later due to the pandemic.
Maniaci said he started doing takeout a week after that, and ran the operation by himself until he was able to expand his outdoor dining under the city's Streatery program that summer.
Before D'Vino, he had an advertising, marketing and design company for 30 years and said his forte is "creative problem solving, regardless of what area it's in." Every day, he said, posed a new problem to figure out.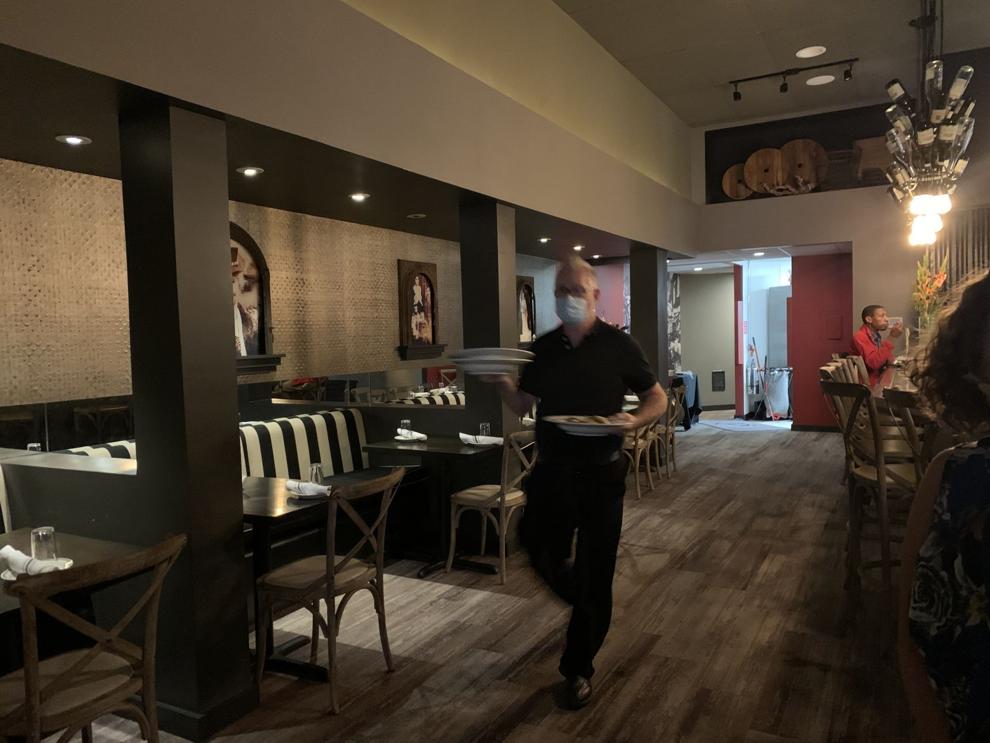 The restaurant's interior has been beautifully renovated from its days as Opus Lounge. Maniaci, who's still cooking solo but is trying to hire a chef, said he limits reservations. He always keeps a couple of tables open outside "so that people walking down the street that fall into the ambiance and the culture of the patio can have a chance to sit there."
He noted that customers who book online a month ahead of time are different than the couple walking down the street who say, "Wow, this feels charming. Let's sit here."
As we finished our meal, Maniaci, in his chef's whites, checked in on diners, and made the rounds so quickly we weren't able to give him a proper thank you.
He deserves a ton of thanks.
14 best-reviewed restaurants of 2020: All diminished, but still killing it
Tokyo Sushi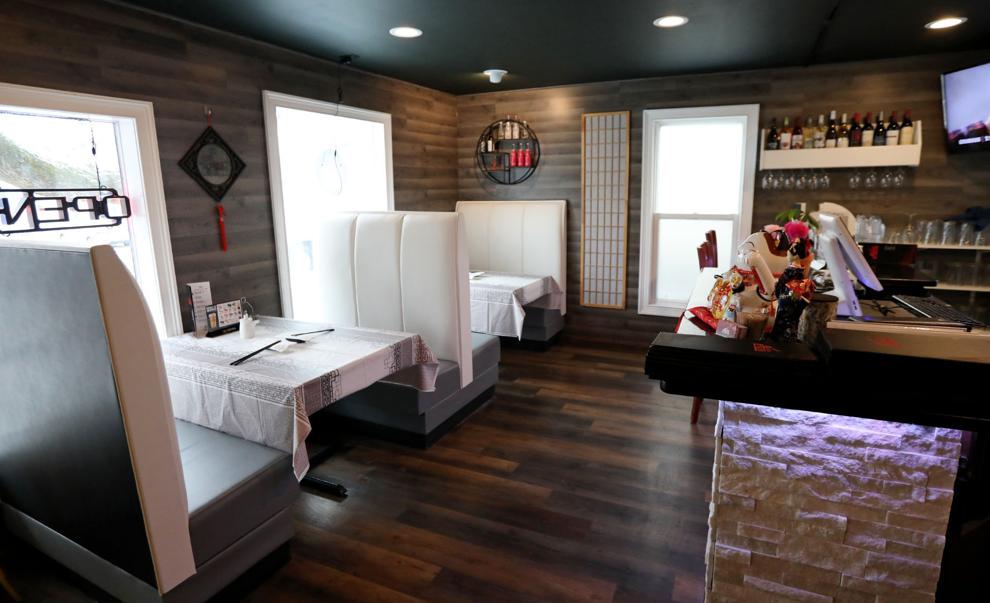 Lorraine's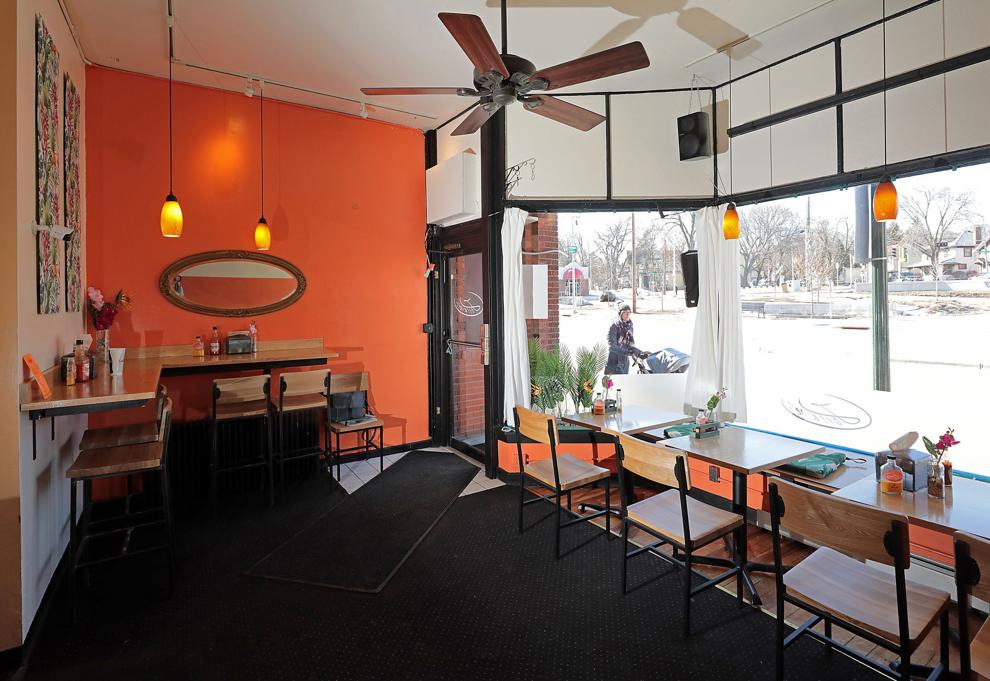 Everyday Kitchen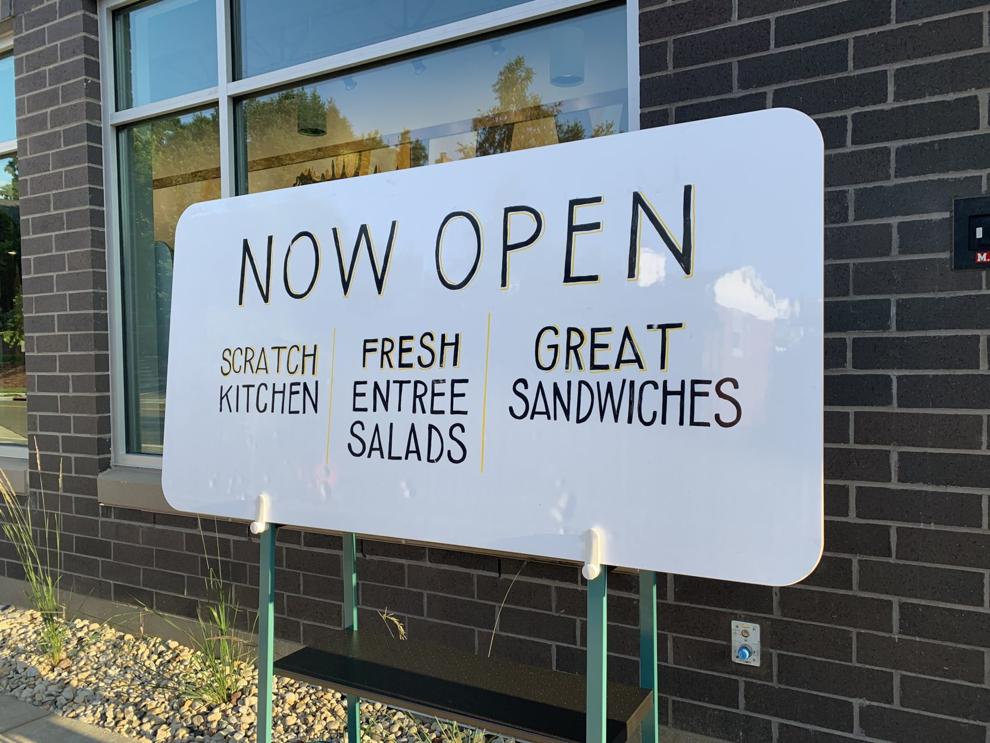 Garibaldi Mexican Restaurant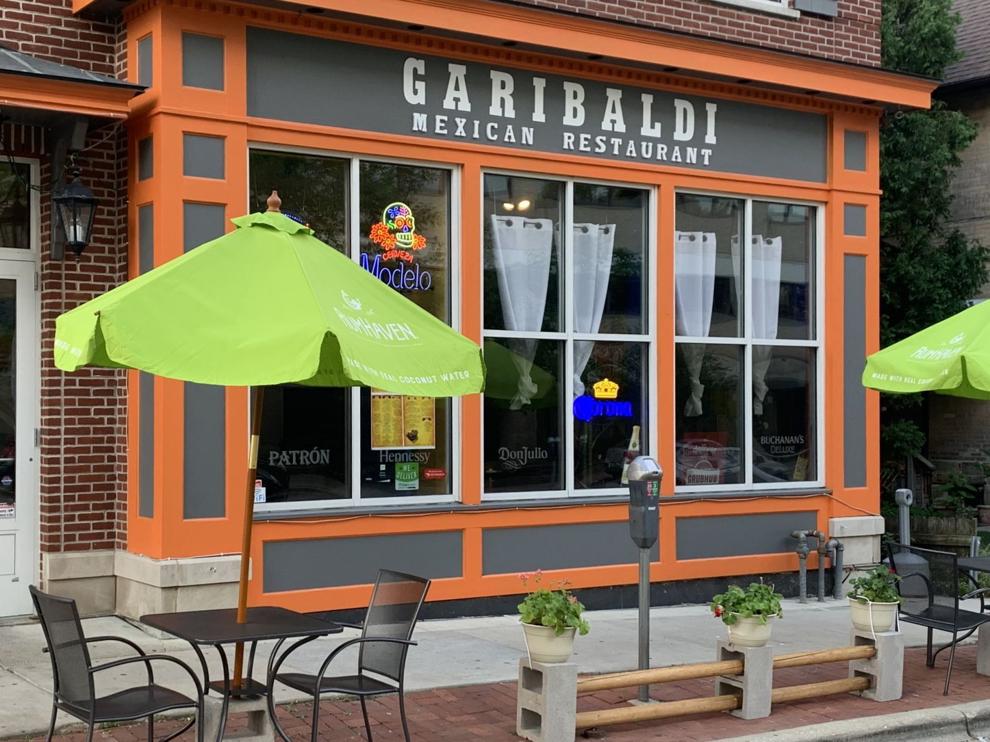 Kosharie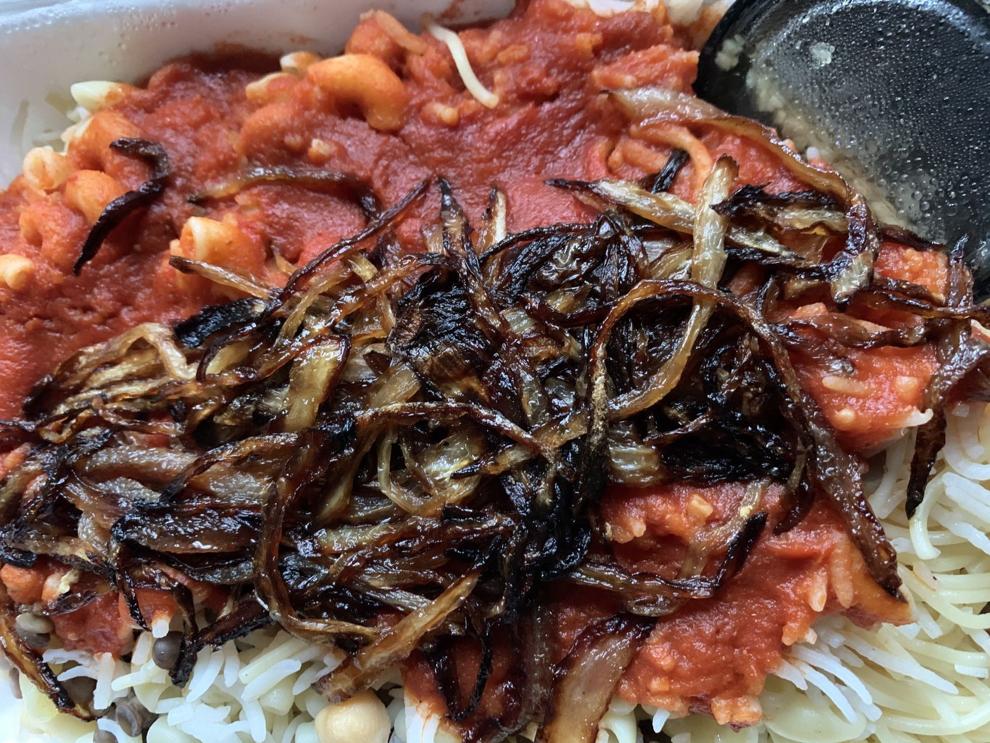 Skal Public House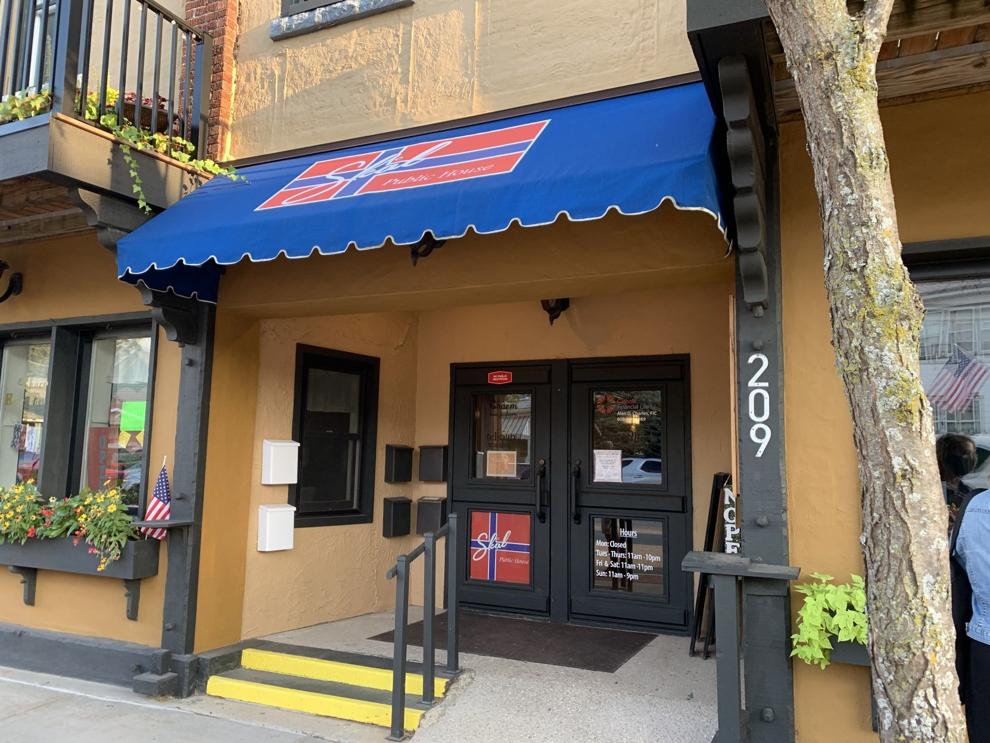 FEAST Artisan Dumpling and Tea House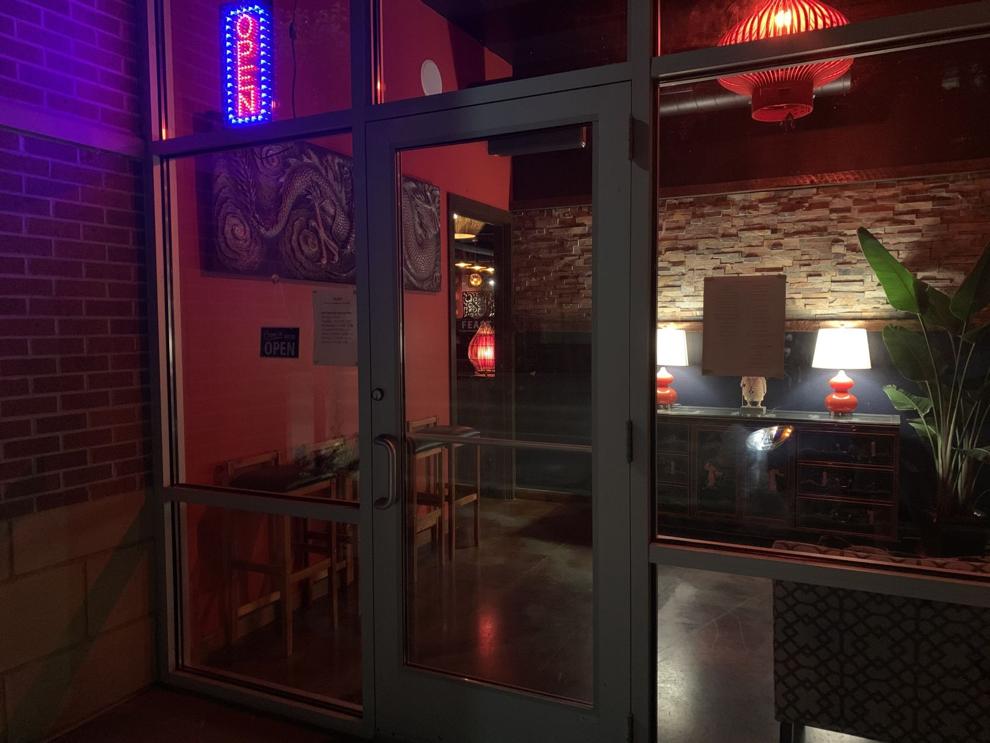 Ragin Cajun Seafood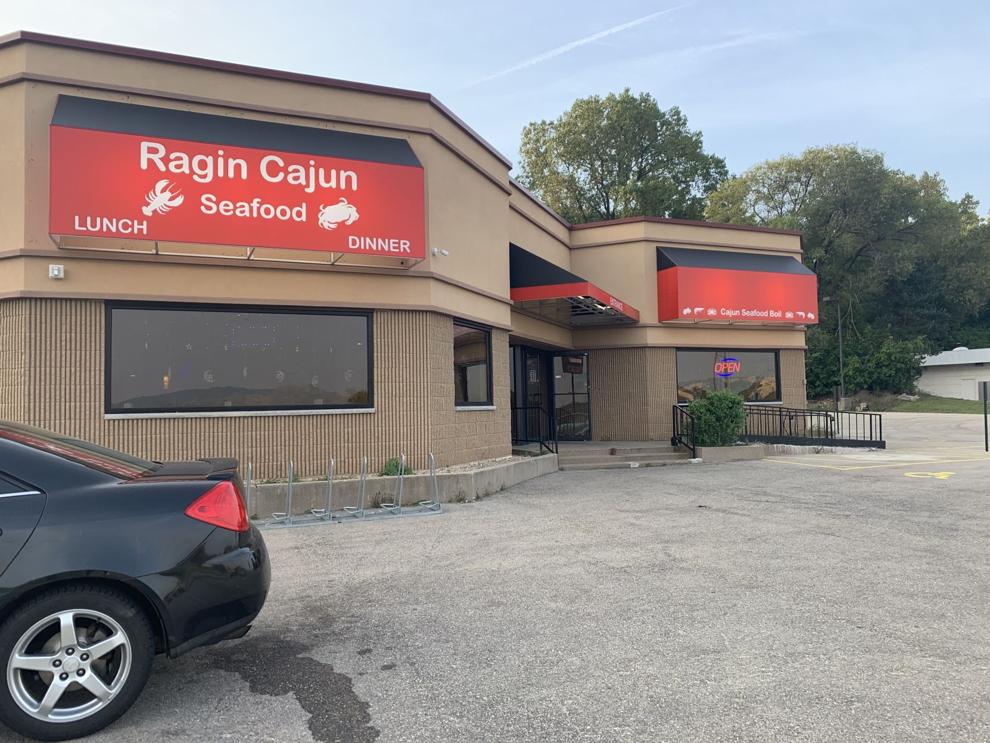 Ahan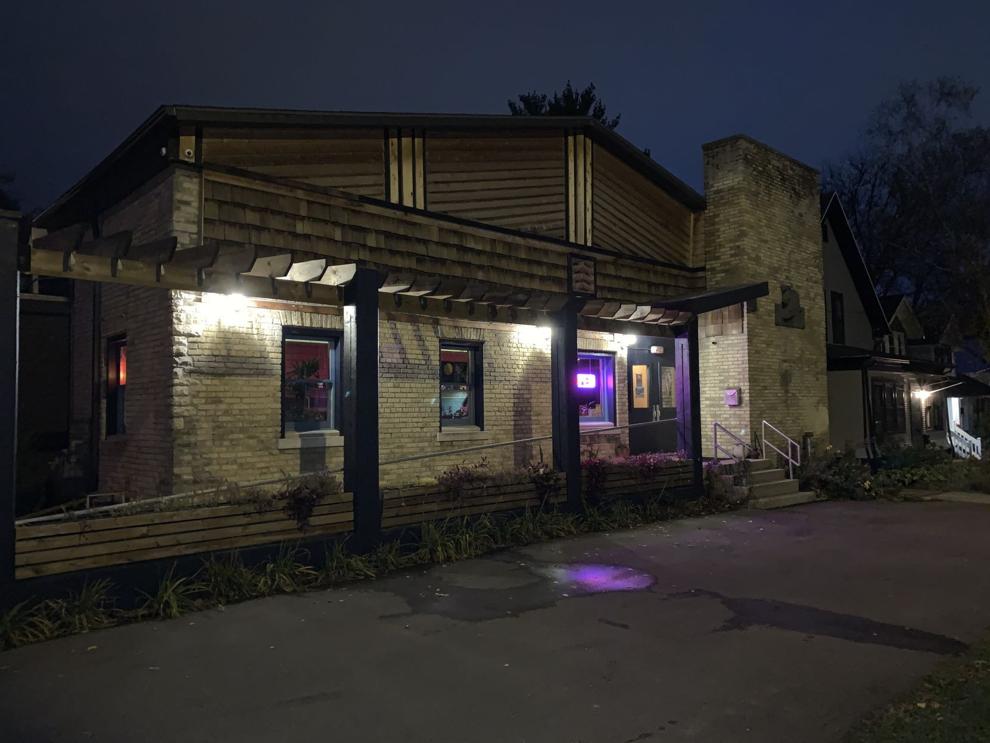 Finca Coffee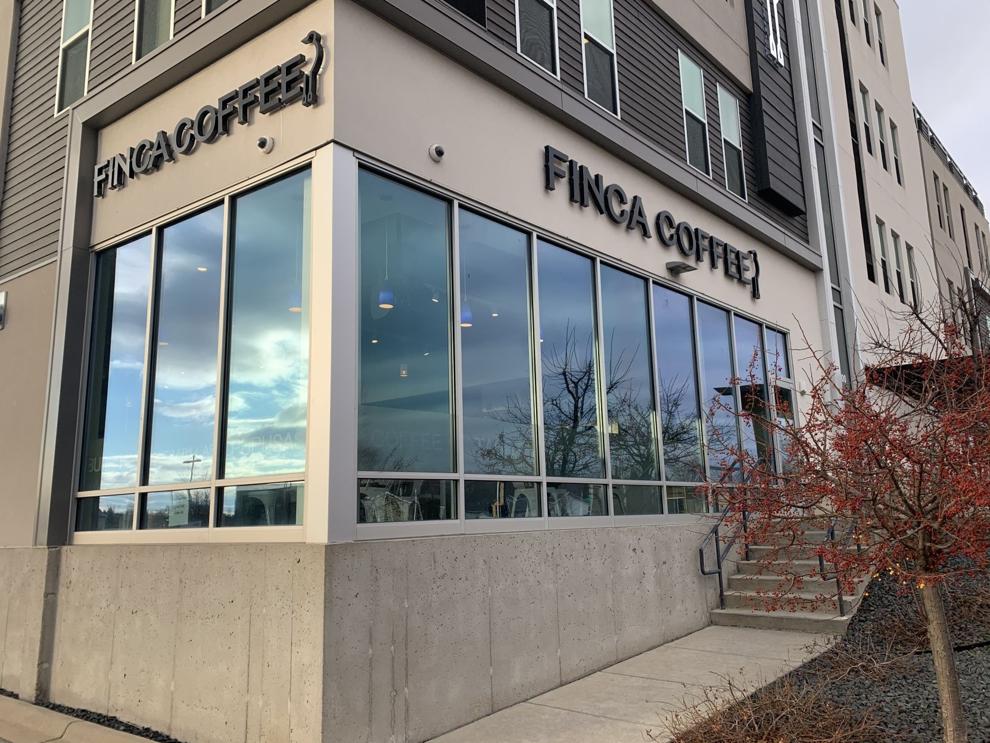 Royal Indian Cuisine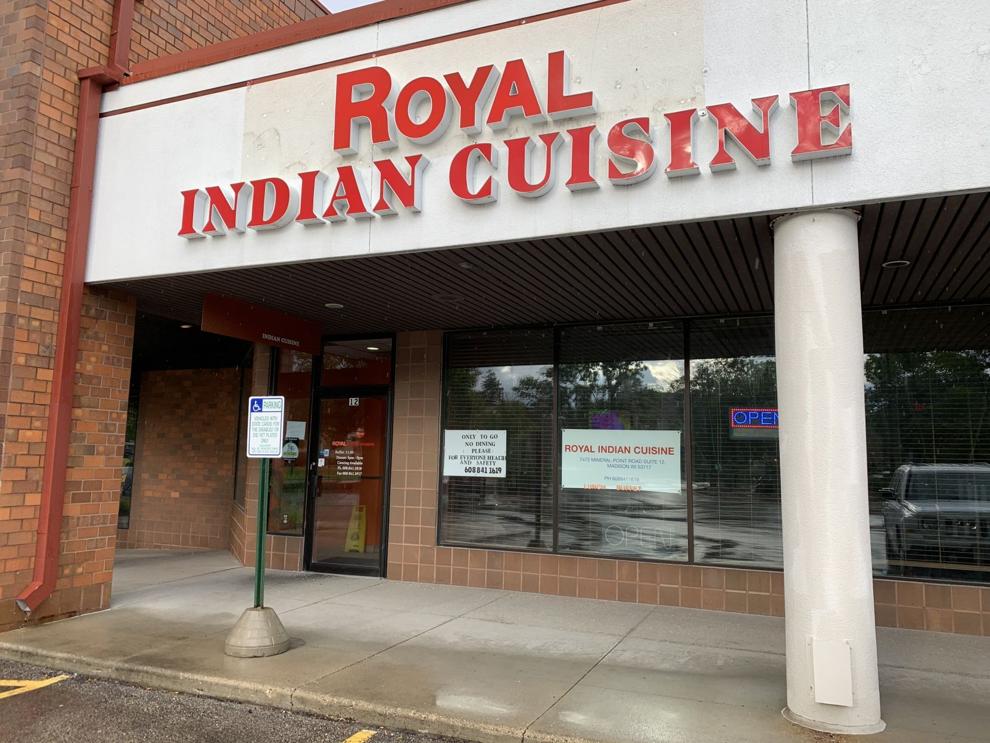 Settle Down Tavern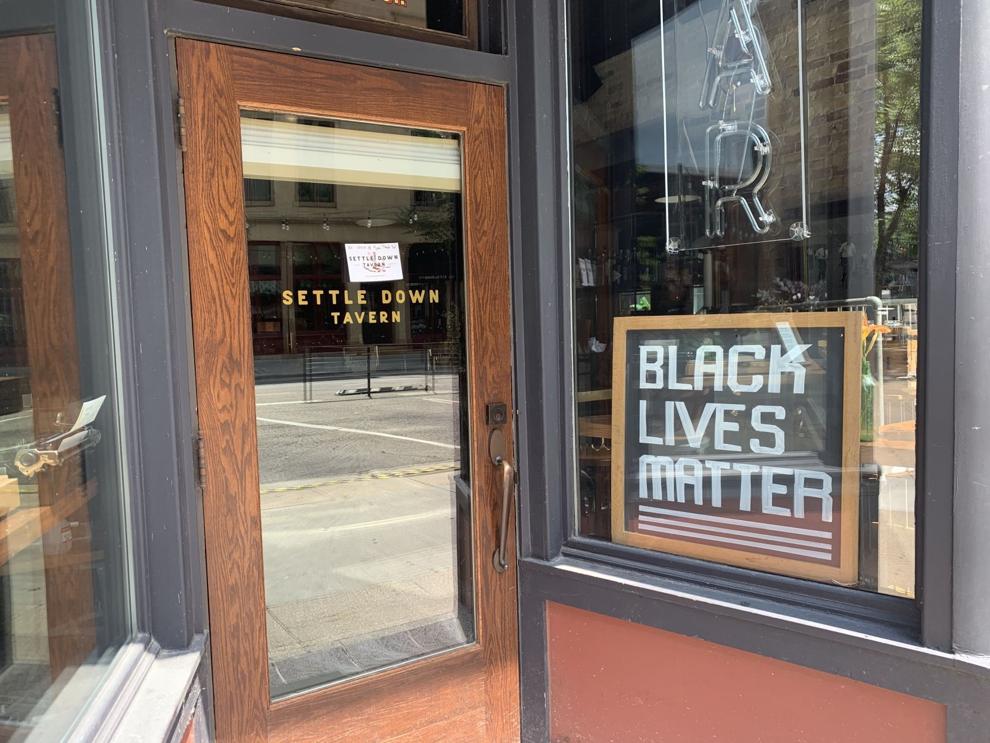 Ru Yi Hand Pulled Noodle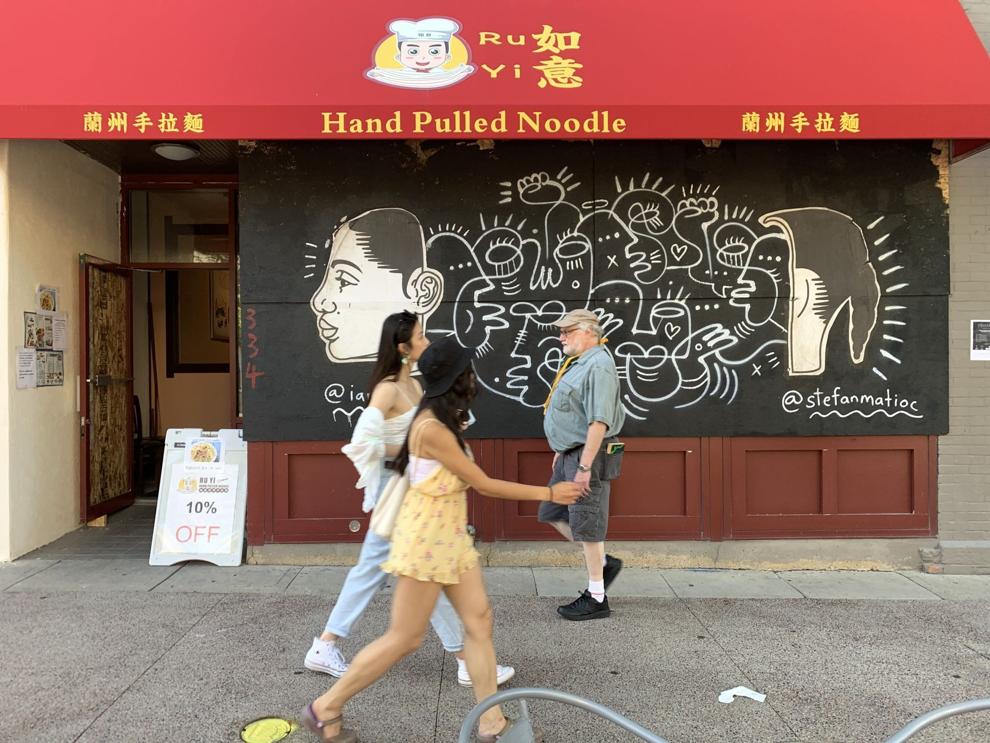 Sunny Pho