Listed as a side on the new East Side business' quirky and casual menu, the four of us who ate together on a recent Tuesday were skeptical.
The fries were only $3, so it wasn't a big gamble. I expected a small helping, not a huge plate with a fantastic aioli for dipping. The sugar was modestly applied and the shoestring fries were less sweet than your average batch of kettle corn.
The side dish became the strength and focal point of a great meal.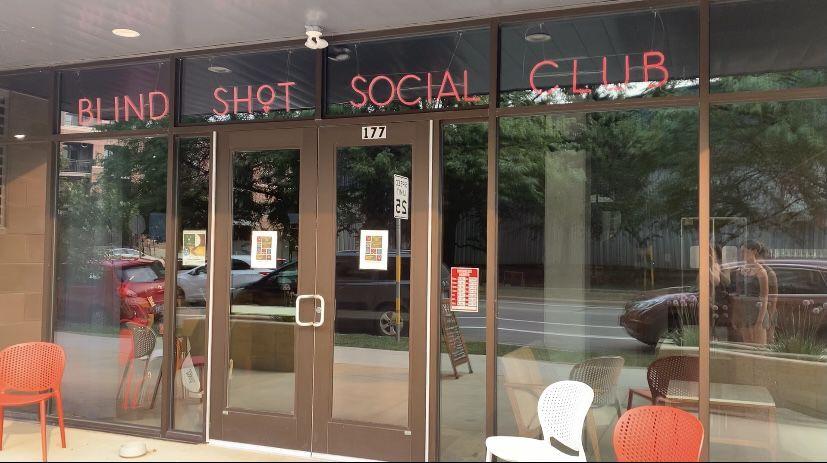 Brent Mann, and Michelle Duvall, who married a year ago, did a beautiful job with Blind Shot, an indoor golf club, bar and restaurant they opened June 28 on Fair Oaks Avenue on the ground level of the mixed-use Garver Point Apartments near Garver Feed Mill.
Even though we had a golf fanatic in our party, we didn't golf, but did size it up after dinner. Mann said golfers can play more than 100 famous courses via video simulation.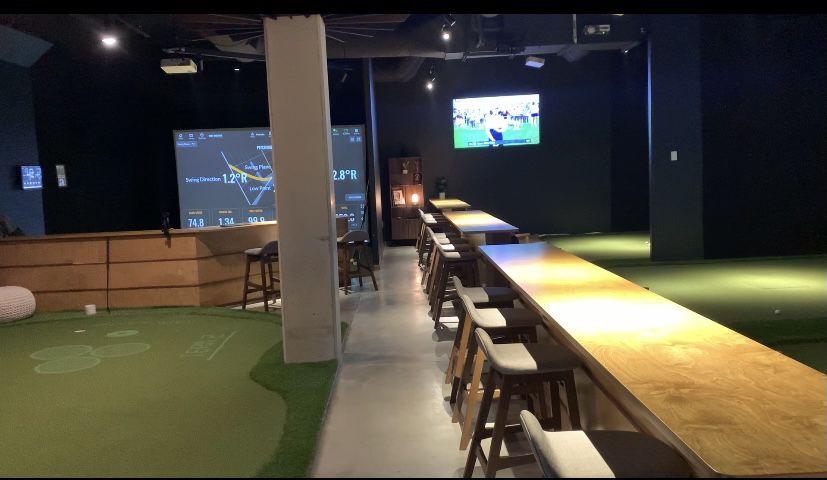 "You're using your regular clubs. You're hitting normal shots," he said. "It's a real golf ball. Everything's normal except for it's not grass and you don't have to walk very far."
The technology uses 14-foot-wide projection screens that show the image of the shot the golfer is hitting. The ball hits the impact screen and just drops.
A one-hour reservation is $40 during peak times and $30 off peak. Memberships are also available.
Mann and Duvall plan to also televise Badgers and Packers games on the screens and drew good crowds during the Bucks finals.
We sat on the wraparound patio and had it almost to ourselves. Mann said they've done no advertising and are still on their "starter menu." He said they plan to keep 85% of it and roll out more entrees and a weekend brunch menu this month. Breakfast is served all day.
The menu when we were there was long on appetizers. We had success with the pretzels + dill pickle dip ($6): elegant, sturdy pretzel rods with a dip made from cream cheese, sour cream, sweet onion, dill and pickle chunks.
The deviled eggs ($12) with tobiko, or flying fish roe, were also well executed. The six egg halves had a rich, smooth filling, and the thick-cut Parmesan potato chips with pepper and sea salt that came with them were almost as good as the fries.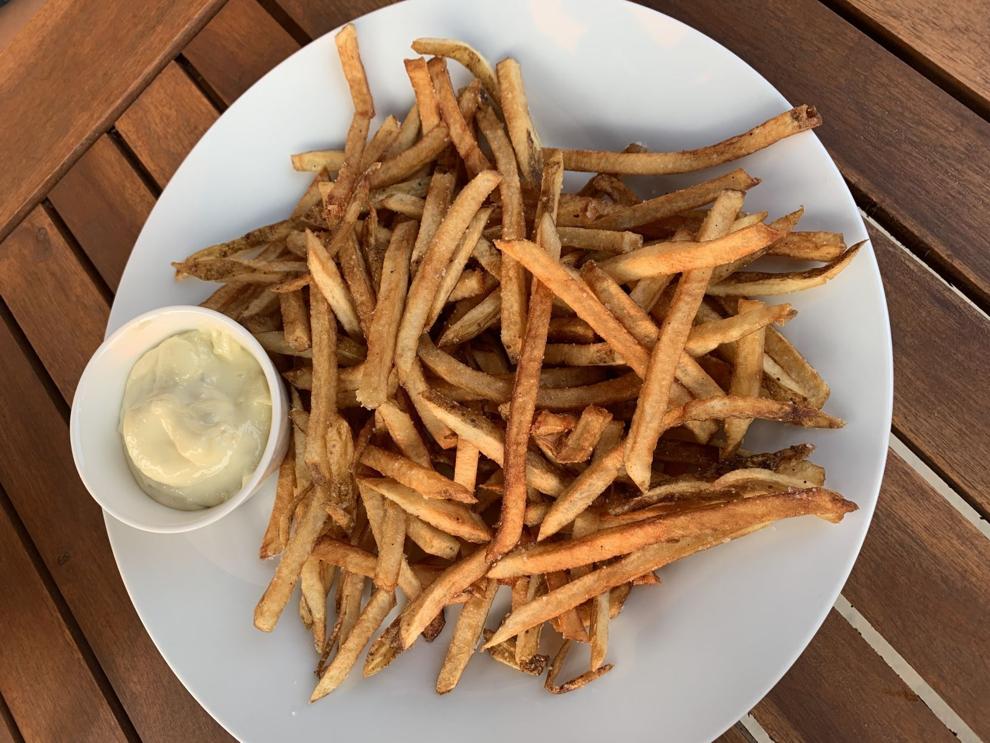 Mann said they hand-cut the potatoes for the fries every morning. The chips are also cut by hand. He said Duvall, a former bartender who had been general manager at Bassett Street Brunch Club for six years, came up with the idea to put sugar on the fries.
Some customers are afraid to try the fries, but they've been a hit, he said. "So, it's just getting people to pull the trigger."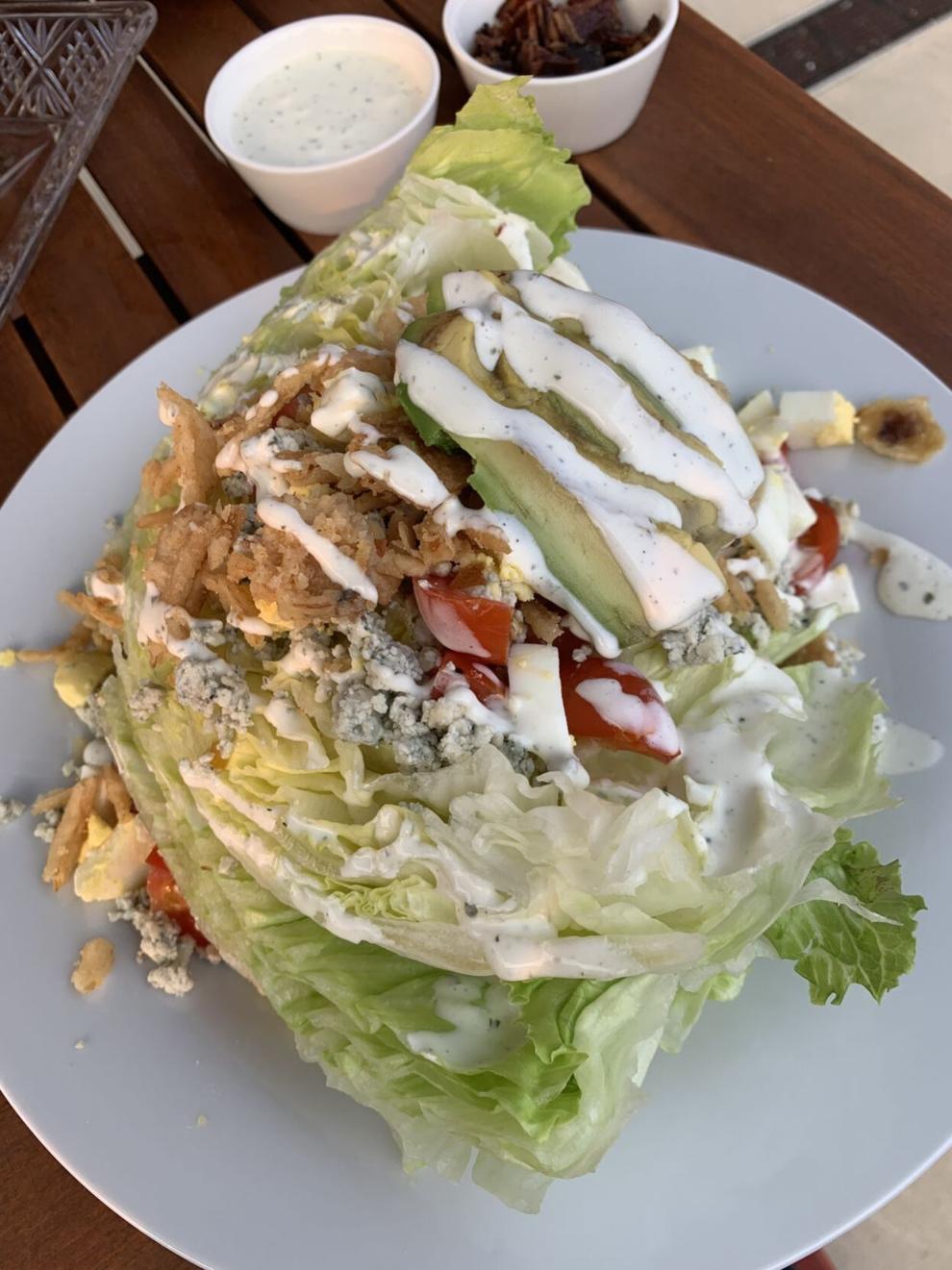 The monster wedge ($12) was a decent version of what a Chicago Tribune headline writer in 2018 called "America's silliest salad" because, as critic Nick Kindelsperger pointed out, it's "built upon the back of the least flavorful and least nutrient-dense lettuce available and blanketed in some of the fattiest ingredients around."
The wedge was the only salad option when we were at Blind Shot and had the requisite iceberg lettuce, bacon, hard-boiled egg, cherry tomatoes and bleu cheese. There were also avocado and crispy onions, with a ranch dressing on the side.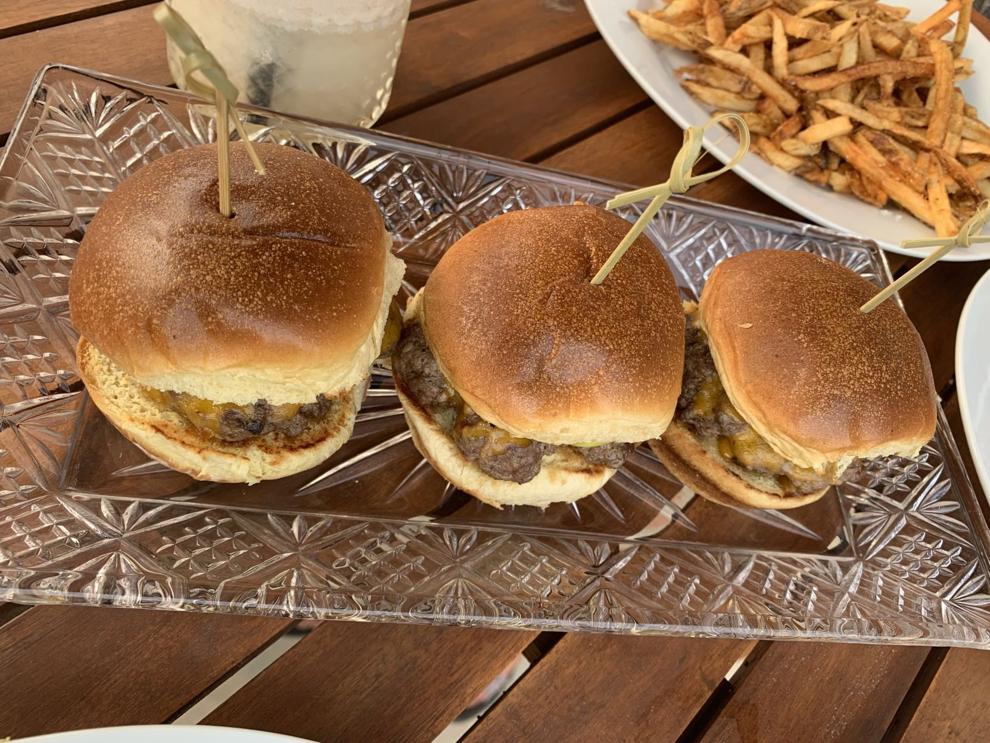 The sliding smash burgers ($12) were three mini burgers featuring high-quality beef from Neesvig's Food Service in Windsor. The burgers had cheddar and pickles and so much flavor they didn't need ketchup.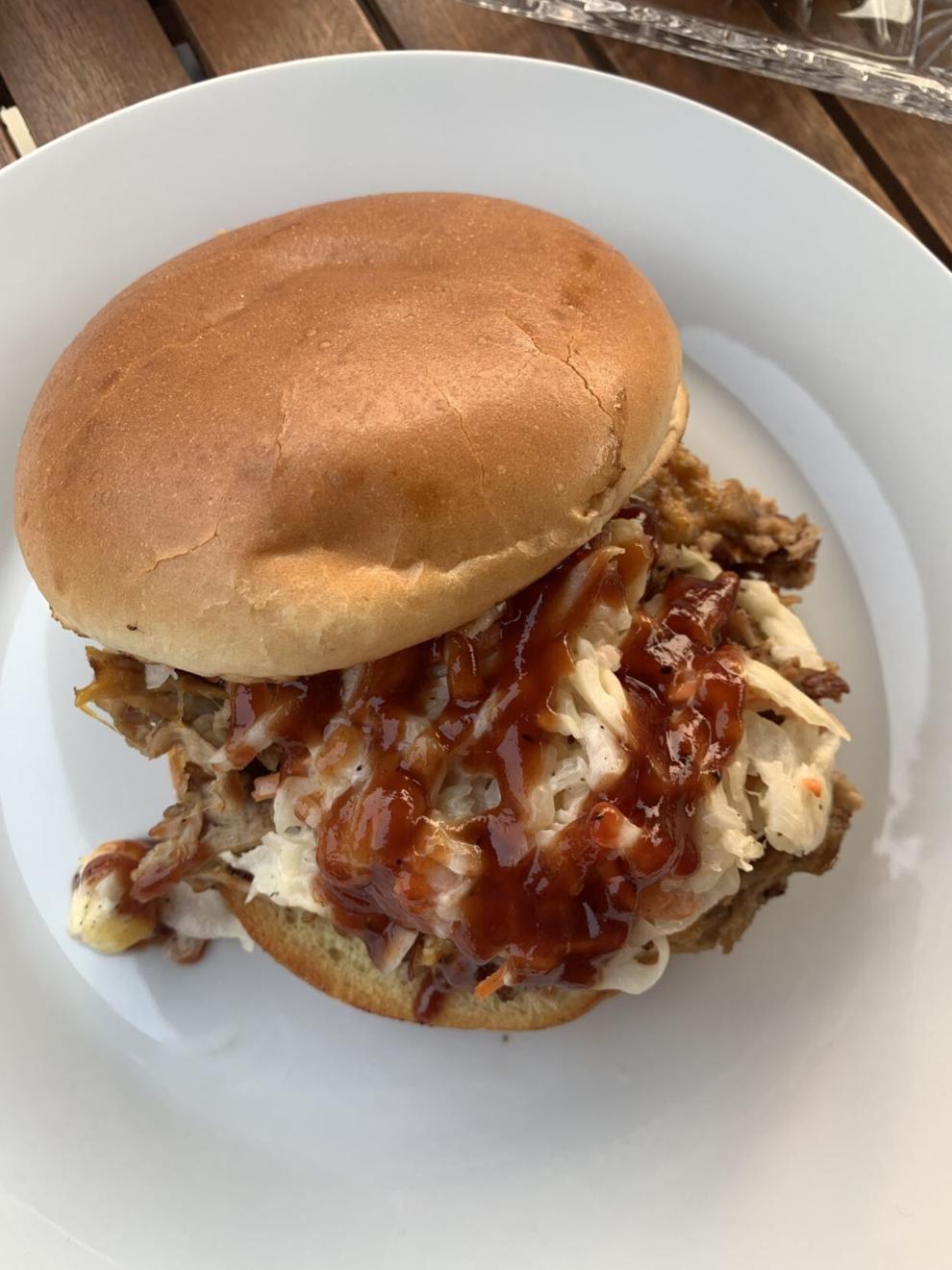 I preferred the pulled pork sammy ($12), slow-roasted pork with pineapple-jicama slaw inside and barbecue sauce that was applied judiciously. Mann said the pork is seasoned, marinated and roasted for 12 hours and then shredded. They cook it on a flat top and add Hook's five-year aged cheddar.
One friend paid $11 for a strong margarita, the other had a Cannonball merlot ($8), which was a nice pour in a big glass.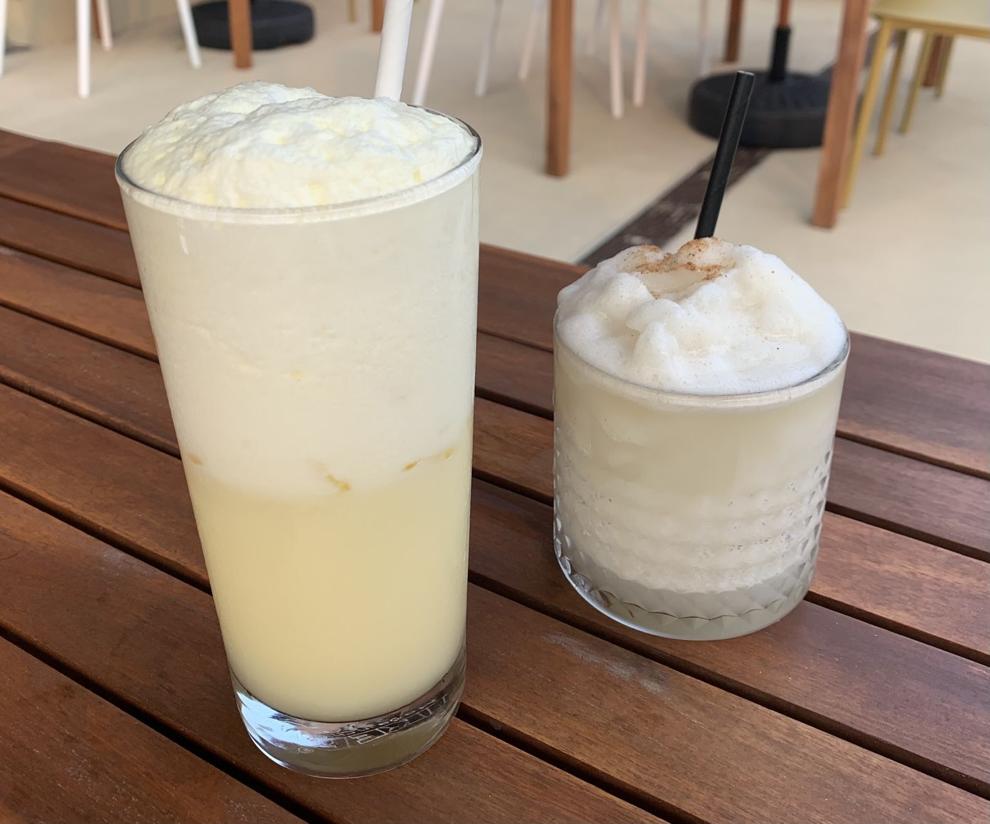 The house cocktails have fun names, as do the non-alcoholic ones. We went with the latter and got the Put the Lime in the Coconut ($8), a slushy drink with lime, coconut and nutmeg, which had nothing on the Oh! Orange You Sweet ($7), a much more successful whipped Dreamsicle-type beverage that wasn't overly sweet.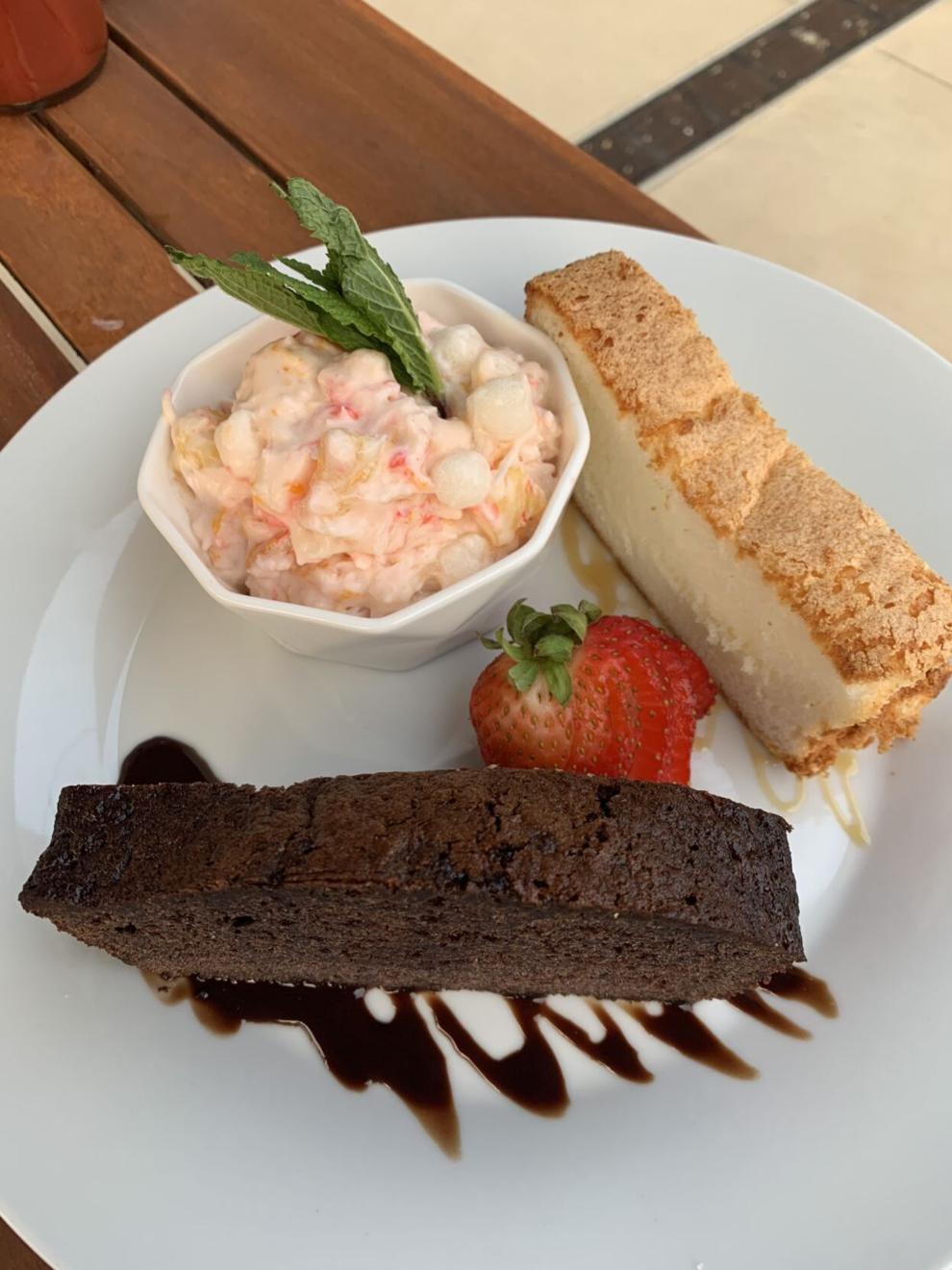 The restaurant has two desserts: The 7-Up float ($4) — "You like it… It likes you!" — with rainbow sherbet, 7-Up and fresh berries. We went with the cake and salad ($7): two types of angel food cake and ambrosia salad, a creamy concoction made with coconut, pineapple, maraschino cherries and mini marshmallows.
My tablemates liked it more than I did. I left wishing we had gone for the float.
The sliders, the dip, and the eggs all came on heavy, handsome, rectangular glass plates. The blue, patterned linen napkins were equally stylish.
That's in keeping with the club itself, which has an inviting interior with modern stained glass, contemporary lounge furniture and mood lighting.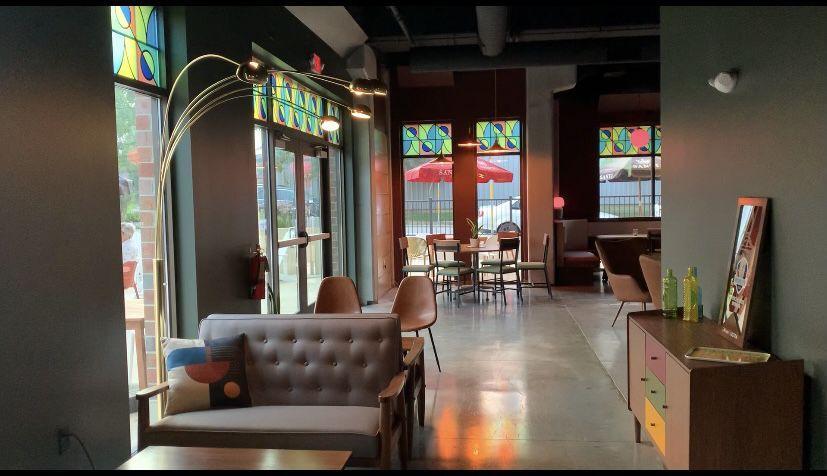 Mann said he expects more golfers in the fall and a mix of 40/30/30 between golf, drinks and food. So far, about half of Blind Shot's revenue has come from cocktails, he said.
He said his wife put a lot of thought into the cocktail menu and that the non-alcoholic drinks have been selling well. Look for non-alcoholic spirits like zero-proof rum and zero-proof tequila.
"They're more than just sugary syrup and soda," Mann said.
As we roamed around after dinner, we scouted out the golf stations with their large screens.
My friend got to fulfill a long-standing dream a few years ago when he went to Scotland to play The Old Course at St. Andrews, considered the oldest golf course in the world. He wanted to know if it was among the courses Blind Shot offers, and it is.
Now he's anxious to go back and see it again in the virtual world.
If he does, maybe I'll tag along for a 7-Up Float. And, of course, another order of those salt + sugar fries.