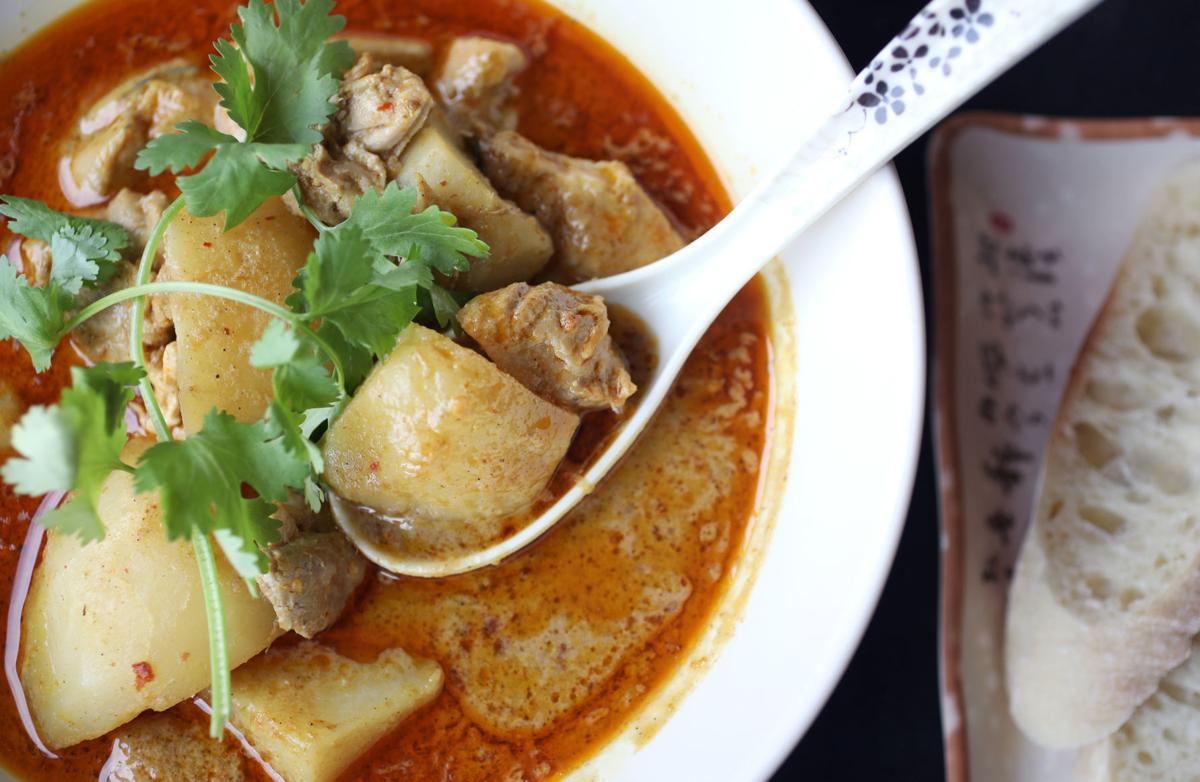 One of Madison's best short-lived restaurants was replaced by what could easily become a new favorite place to eat.
It was a shame the owners of Surco Peruvian Cuisine couldn't make it on Cottage Grove Road in a location that from the outside appears cobbled together and slightly rundown.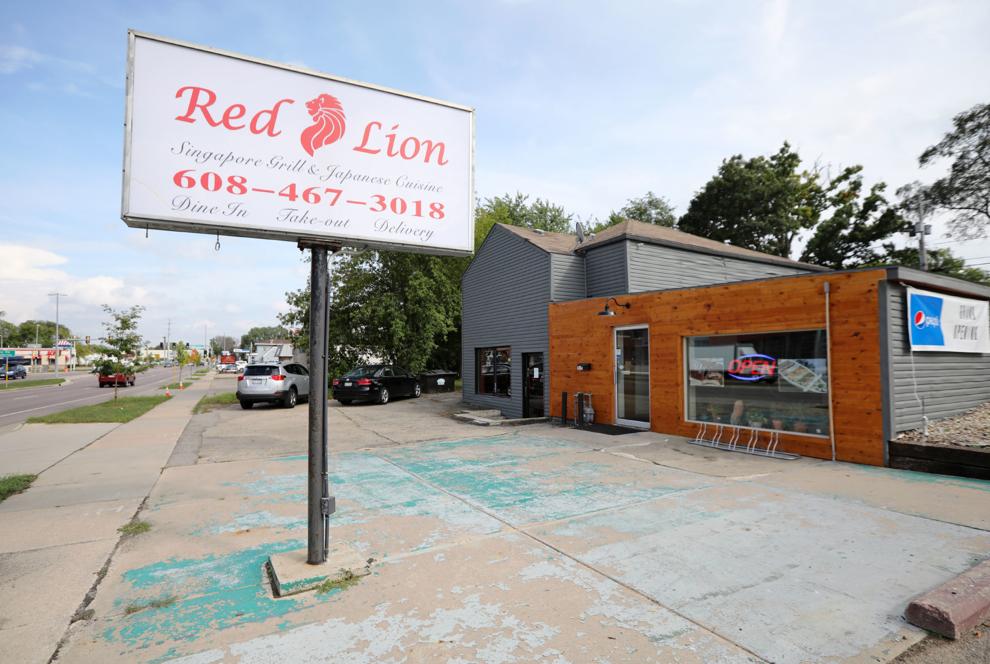 Surco's owners did a remarkable job making the place look elegant inside, but the prices seemed a bit elegant, too, and that didn't work for the neighborhood.
What replaced it, Red Lion Singapore Grill & Japanese Cuisine, isn't cheap, either, but Japanese food rarely is. The prices, however, are certainly reasonable.
The biggest issue I had with Red Lion is that although the words "Singapore Grill" come before "Japanese Cuisine," there's little trace of Singaporean food on the menu.
With 5.6 million people, Singapore's population is similar to Wisconsin's, and its cuisine is made up of a blend of heritages --  Chinese, Malaysian, Indonesian and Indian -- yet, there are still a host of dishes identified with the island nation.
When I talked to owner and Singapore native Jeffrey Cui not long after the restaurant's July 28 opening, he said he was serving mainly Japanese food to start: sushi, teriyaki and tempura.
Cui promised Singaporean and Malaysian dishes in the future, with the inclusion of the signature Singaporean dish Hainanese chicken rice soon.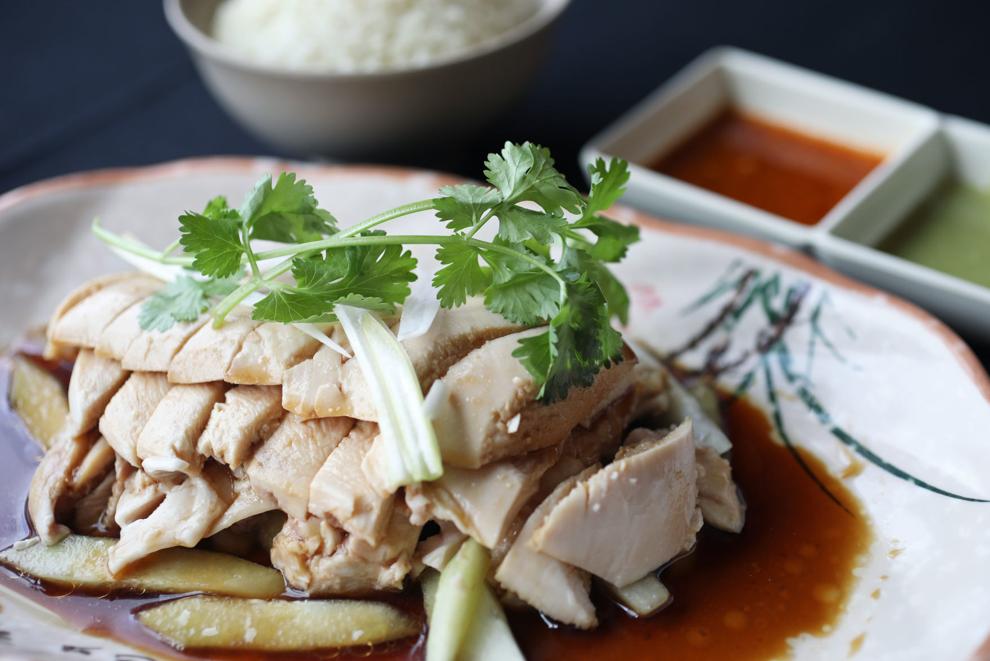 The thing is, he's designed enormous, glossy, expensive menus, which are hard to imagine him replacing. Cui confirms he has no plans to do so "anytime soon." However, he's still adding new items to the take-out menus, he said.
When I asked about the Hainanese chicken -- poached chicken and seasoned rice served with chili sauce and cucumbers -- he said he'd had it that evening, but sold out an hour earlier.
Instead, my friend and I went with one of the night's two specials, the phenomenal Singapore curry chicken ($10.95), which I noticed later is available on the online menu.
The perfectly spicy broth tasted unlike a Thai curry or an Indian curry, but familiar enough. The specials board promised baguette, rice, chicken thigh and potato in that order, and what came out was a deep bowl of soup with huge chunks of both white and dark meat, well-cooked potatoes and a large sprig of cilantro.
A cup of rice came separately, and two slices of French bread were great for soaking up the excess curry sauce.
We also ordered the Singapore fried rice ($9.95) because it was one of the few other items on the menu with "Singapore" in its title. It, too, was terrific.
The dish came with a choice of chicken, pork, vegetables, beef or shrimp. My friend chose chicken and he was served a generous portion. There were plenty of onion, carrots and peas, but what made it stand out was that, instead of chunks of egg mixed in, it had a thin layer of omelet on top, drizzled with ketchup and the spicy mayo used on the restaurant's sushi rolls.
Cui said that his pork belly and pork ribs are prepared in a Singaporean style, but my dining partner and I weren't in the mood for either.
We're always up for sushi, and both rolls we ordered would be difficult to improve upon. The spicy tuna roll ($5.95) was as good as it gets, and on the mild side heat-wise.
Of the 11 signature rolls, we chose the Red Lion roll ($17.95). It, and a lobster roll were the most expensive rolls, and that's because the Red Lion roll also had lobster.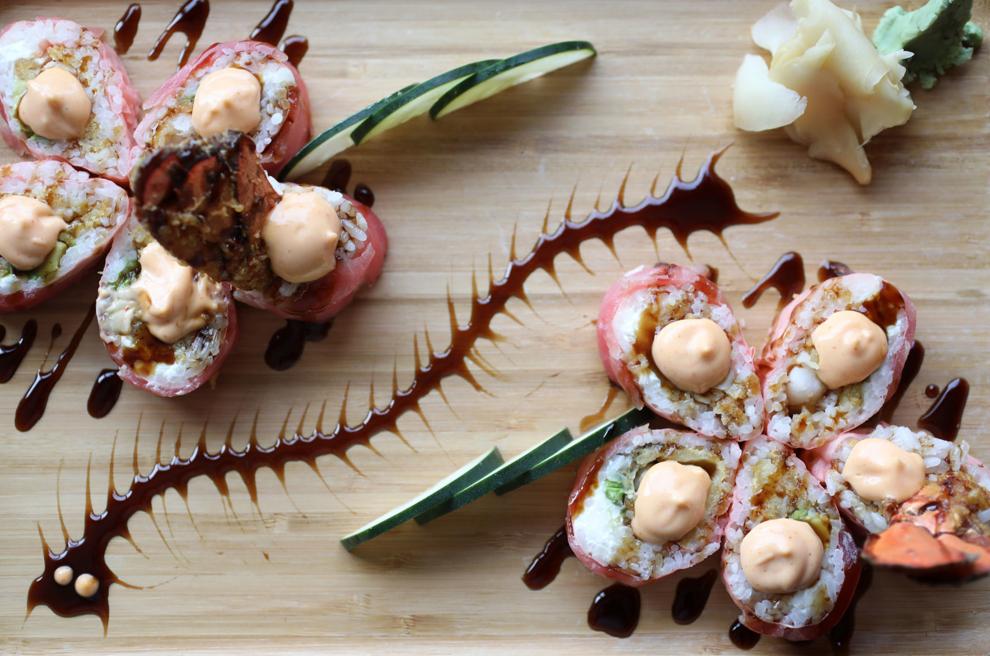 The winning combination of lobster tempura, cream cheese and avocado was enhanced by raw tuna on top, eel sauce and spicy mayo.
In an annoying trend that's happened on my last few reviews, the chef or owner stages the food a lot more glamorously for the State Journal photographer, who usually shows up days later. The Red Lion roll was attractive when it was served to us, but looked absolutely stunning for the camera.
Cui was accommodating when I asked if we could get the shrimp shumai ($4.95) steamed, instead of fried, and the six dumplings were delicious.
My friend, feeling a little under the weather, benefited from a huge bowl of clear mushroom soup ($2.95). The broth had a deep flavor and a few slices of mushroom floated on top.
Red Lion doesn't have a liquor license, and Cui isn't sure he wants one. There are two bars nearby and he worries about customers having car crashes after drinking. He brought out beautiful mason glass mugs of ice water with lime slices, which was a nice surprise.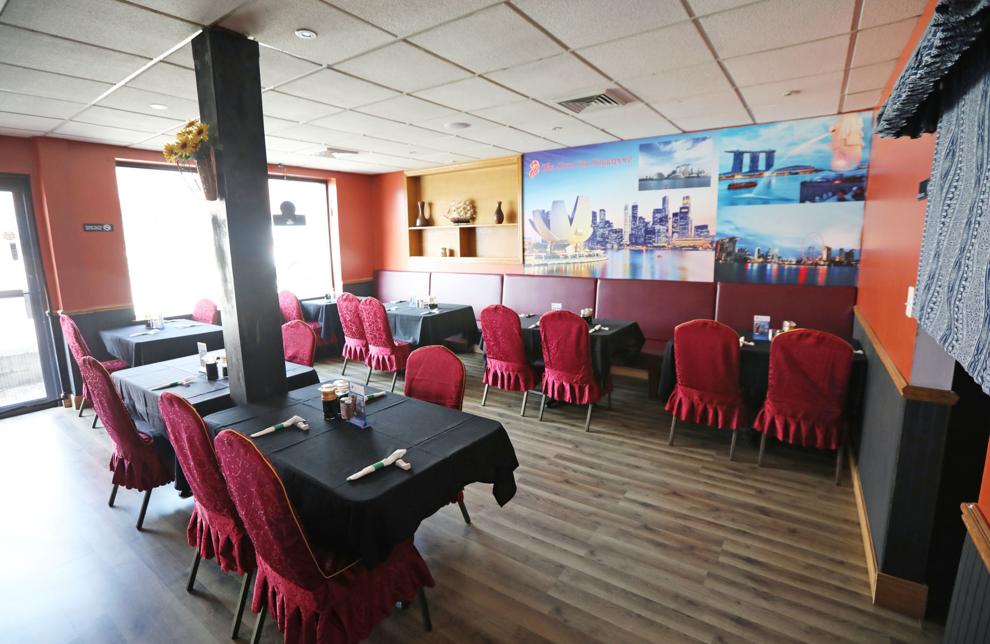 Cui, who moved to Madison seven months ago from Rockford, where he lived on and off for eight years, was the sole server the Saturday night we visited. The compact, cozy room was more than half full and Cui did an impressive job keeping up.
Surco used the space for a restaurant from 2013 to 2016, and its owners still operate two exceptional food carts. Cui didn't have to do too much to turn it into Red Lion, but the red chair covers are a welcome addition. One curious thing is that he left the "damas" and "caballeros" signs on the restroom walls.
Red Lion may not have much of the Singaporean food promised in its name, ladies and gentlemen, but what it does have is bound to make your day -- or night.