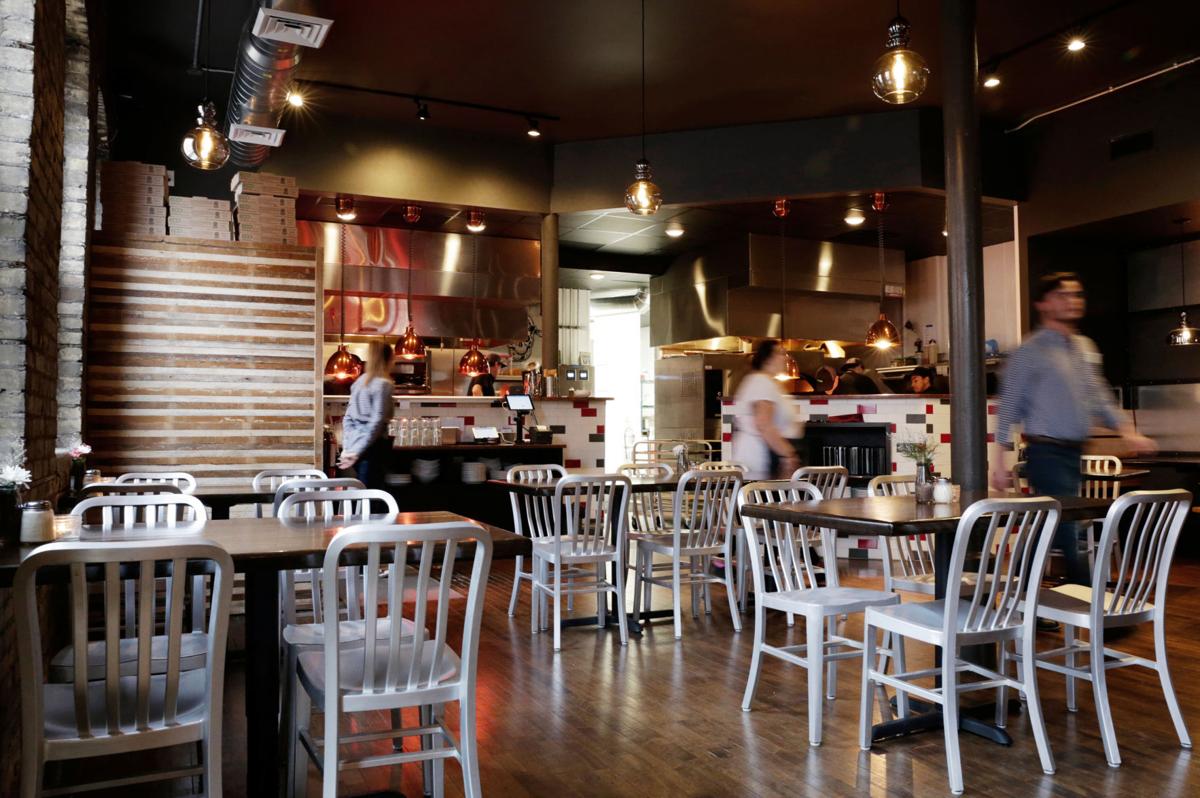 When Patrick DePula opened his original Salvatore's Tomato Pies in Sun Prairie in 2011, it served mainly pizza.
There were four appetizers on the menu, but the only entrée in sight was the occasional weekend special. (DePula also offered tacos, like those available at the Johnson Street location, which opened in late 2014.)
So, last year, when he moved his Sun Prairie restaurant about half a mile down Main Street into a location three times as big, he gained extra storage space and was able to expand the menu.
The new Salvatore's, which opened in November, has seven starters, three salads, seven entrées, and, of course, the specialty pizzas and build-your-own pies that made DePula famous. There are no tacos right now, but DePula said he may bring them back in summer.
On a recent trip to the new Salvatore's, it was clear that while the starters and entrées are solid, pizza is still the restaurant's strong suit.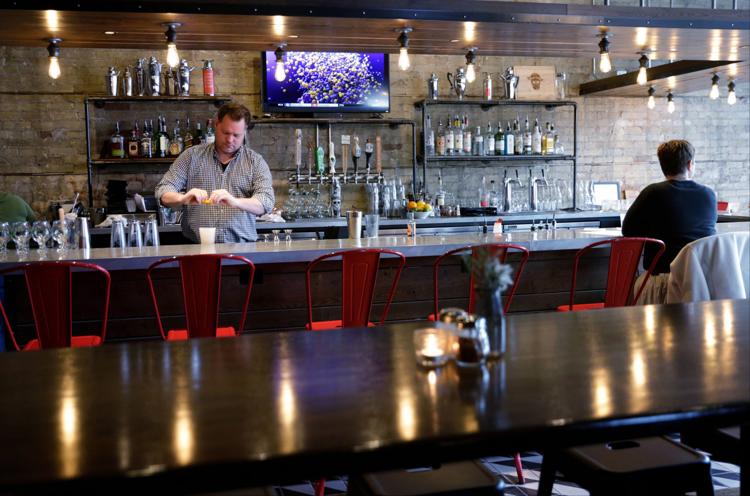 Deep frying didn't add anything to the meatball appetizer ($7), maybe because meatballs aren't meant to be crispy. They stood out because of the wonderfully seasoned and high-quality meat, and also because they were served on top of a slightly spicy peperonata, a mélange of sautéed red and yellow peppers, onions and tomatoes. SarVecchio, the specialty Wisconsin Parmesan, on top was a bonus.
Also excellent was the enormous quinoa salad ($9) with kale, sweet potato cubes, roasted red and yellow peppers, and chunks of goat cheese. A smoked tomato vinaigrette was perfect.
The kitchen was out of porchetta, its Italian pork roast, so we opted for the short rib ragu ($15). The dish uses RP's pappardelle pasta, and the flat noodles helped ameliorate the brininess of the braised beef. Chili peppers, mushrooms and wilted arugula all added interest, but it wasn't a dish I'd go back for.
The seared Arctic char ($20), however, is worth a return visit. The fish, pink-orange inside like salmon, was moist and tender, its skin nice and crisp. Two square fillets were served beautifully, one resting on top of the other. Long strips of fennel and cherry tomatoes didn't add much. More welcome were the slices of fingerling potatoes, capers and the light tomato broth the fish was served in.
Then there are the tomato pies. Those wonderful pies! Usually I miss tomato sauce on pizza without it, but that wasn't the case with the Woodsman ($12/$22). That had to do with the high quality of the crust, the cheese, and the mushrooms. The pizza held a great combination of cremini, oyster and shiitake mushrooms. It also used leeks, Uplands Cheese Pleasant Ridge Reserve, truffle oil and more. The ingredients combined for a distinctive taste.
You have free articles remaining.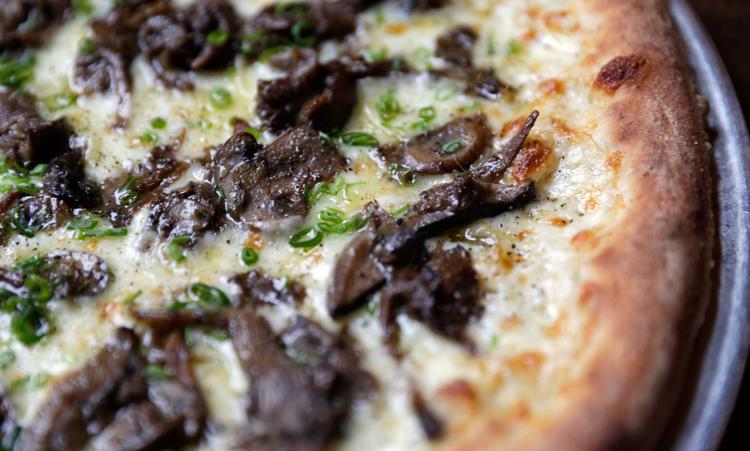 My daughter was delighted with her kids pizza ($5) because the restaurant didn't dumb it down. It normally includes either sausage, pepperoni, or one vegetable, but she chose plain cheese. Therefore, it became just a smaller version of Salvatore's classic, Trenton, New Jersey-style tomato pie. These pizzas are put together in reverse with the sauce in a swirl on top.
"This isn't an ordinary pizza," she said, noting that her pie used the same ingredients as the regular version, and tasted "really fresh."
My adult companions didn't care for the wine they ordered, the Gran Passione Rosso, the cheapest red by the glass at $7. A blend of Merlot and Corvina, it had a slight effervescence. But once the food came, they agreed it was better suited to their meals.
Meanwhile, my honey grapefruit margarita ($6) was great before and during dinner. It was reasonably priced, made with fresh-squeezed grapefruit juice, and rimmed with salt. Who could ask for anything more?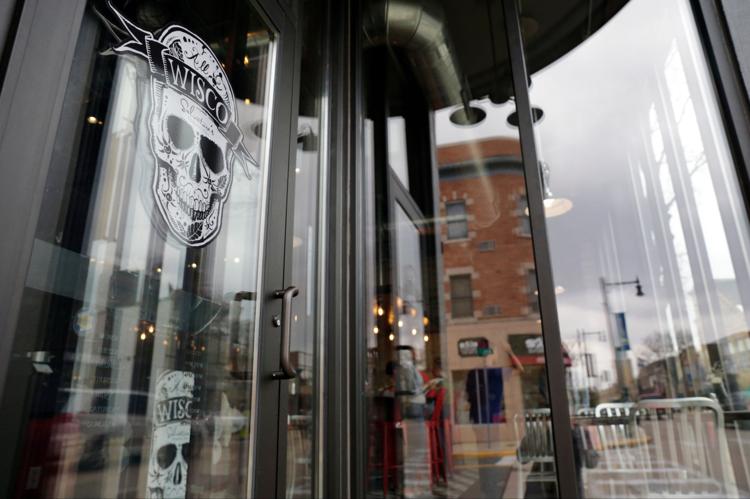 For dessert, the hazelnut semifreddo ($5) didn't disappoint, either, and was presented gorgeously with a white flower on top and chocolate sauce drizzled on the plate. The hazelnut flavor was intense, in contrast to its light texture.
DePula's wife, Nichole DePula, is the restaurant's pastry chef and was responsible for the semifreddo. Trained through the culinary program at Madison Area Technical College, she spent a decade as a baker at the Concourse Hotel.
Even though some of the entrées venture into fine dining territory, Salvatore's has a casual feel, starting with its skeleton head logo on the front door that proclaims "All Wisco."
About 70 percent of his ingredients all year long are from Wisconsin, much of them from Dane County, DePula said, adding that the restaurant is about to bring out its spring menu, using more local produce.
For the Sun Prairie move, DePula brought in John Jerabek, the former executive chef at Fresco and Johnny Delmonico's Steakhouse.
Jerabek is a good addition, but DePula deserves the real credit because it's the pizza that steals the show.