The spinach-feta pizza which has made me loyal to Pizza di Roma on State Street for more than 10 years is now available on the West Side.
Sadly, when a friend and I visited the Pizza di Roma that opened in the spacious former home of Legend's Sports Bar on Grand Canyon Drive, we had the restaurant almost to ourselves on a Saturday night.
That's too bad because this New York-style pizza restaurant serves some of the best pizza in Madison, with its spinach-feta the best of the best.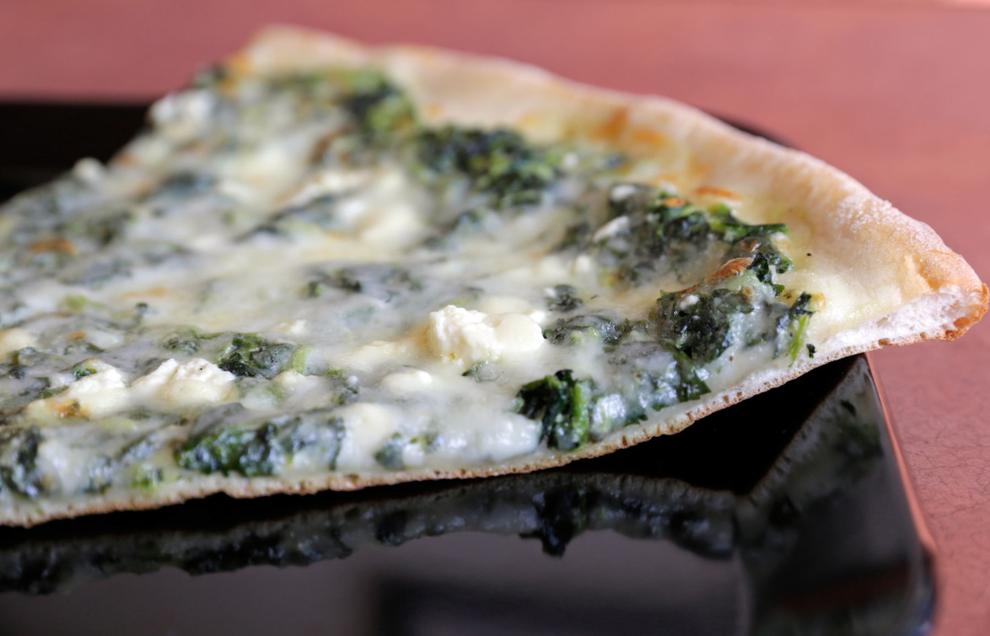 But not all the pizza was as sublime as our spinach-feta slice ($4.25), which was impossible to pass up on a visit to the new location. A Hawaiian slice ($4.25), for example, had lots of Canadian bacon and pineapple, but there was almost no cheese. That irritated my dining partner more than me.
An order of cheese bread ($3.95) was also not as cheesy as you might expect, but had garlic, olive oil and unnecessary salt. It wasn't cut very well in the kitchen, and we were at a loss to get the pieces apart with a butter knife.
The marinara sauce on the side didn't taste homemade, but Jimmy Pashaj, who opened the new Pizza di Roma June 15 with his wife, Marinela Manastirli, said otherwise. "We make it here, on the spot." They buy the crushed tomatoes, but the rest is done in-house, he said.
Meanwhile, neither of us could stop eating from a generous plate of tortellini alla panna ($10.95). The pasta was filled with a blend of cheeses, and served in a creamy tomato sauce. It needed Parmesan, which is available in shakers on most tables along with red pepper flakes and oregano. All three combined to turn the tortellini into the perfect comfort-food dinner.
The pasta came with a garlic knot, a Pizza di Roma specialty, but which neither my friend nor I took more than one bite from. We're not necessarily anti-carb, we just didn't feel inspired to finish it.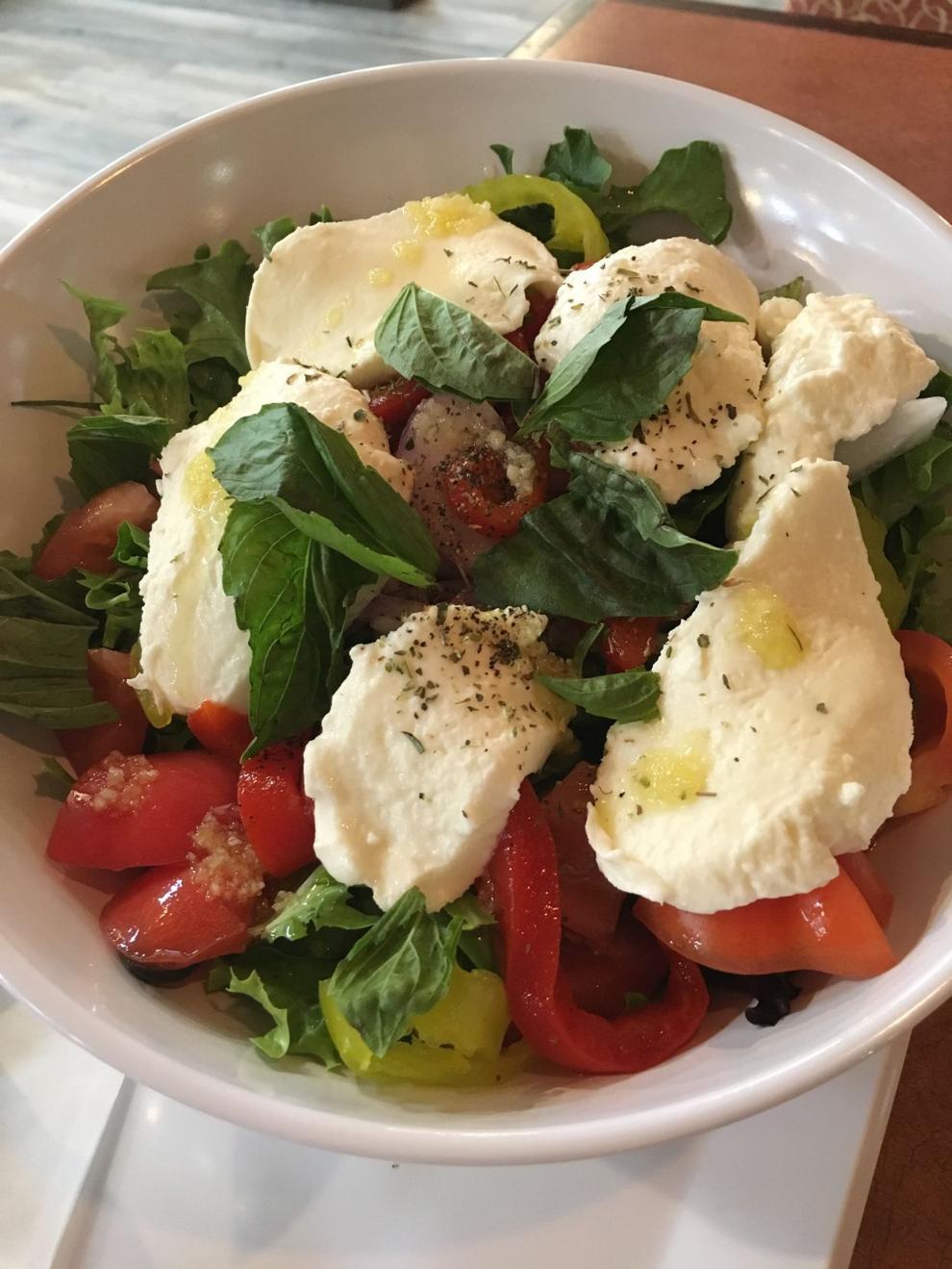 Better was a caprese salad ($7.50), served in a stylish, angular bowl, unexpected in such a casual place. I appreciated that the lettuce was chopped into bite-sized strips, and that banana peppers and fire-roasted red pepper were added to the mix. The salad featured chopped tomatoes and big, luscious slices of fresh mozzarella with Italian spices on top.
A second visit on a Monday night was better. My daughter enjoyed her mac and cheese slice ($3.25) almost as much as she likes her favorite Ian's slice, but found it a bit dry. A tomato-basil slice was excellent and had plenty of cheese.
The cheese ravioli ($9.95) and meat lasagna ($9.95) were both topped with a layer of flavorful, melted mozzarella. Both had plenty of marinara, and the tomato sauce somehow tasted better than what was served with the garlic knot on my earlier visit. I liked how the cheese mixture, which was heavy on ricotta, inside the ravioli was enhanced with parsley and other herbs. And the lasagna had a generous amount of seasoned ground beef.
We tried the garlic knots, which came with both pasta dishes, while they were still warm, and that made all the difference.
A Caesar salad ($5.50) was made with a spring mix instead of Romaine. In other departures from a true Caesar, it had tomatoes, bits of red onion, and a few strips of green cabbage. It wasn't traditional, but it was still excellent. It had the requisite grated Parmesan and croutons, with Caesar dressing on the side.
Like at the 16-year-old State Street location, customers order at the counter. And the menu, displayed on chalkboards above the open kitchen, is vast. Besides pizza, pasta and salads, there are appetizers like chicken wings and fried calamari. There are also 11 subs, calzones, eight chicken entrées and desserts.
The room is a step up from the divey State Street environment, with a large bar in the center and booths along two walls. A television above the bar was broadcasting baseball one night and CNN the other night. Service was friendly on both occasions.
There's outdoor seating that we only discovered as we were leaving. The patio has a basketball hoop, and behind it, there's a fallow volleyball court. Pashaj said he hopes to put together a volleyball league next year.
Pashaj said most West Siders still aren't aware of the new Pizza di Roma, which is across from Chuck E. Cheese's. "Building a customer base is a long process," he said.
Maybe I can hurry that along by advising parents to let their kids play games at Chuck E. Cheese's, then bring them across the street for some of Madison's best pizza.