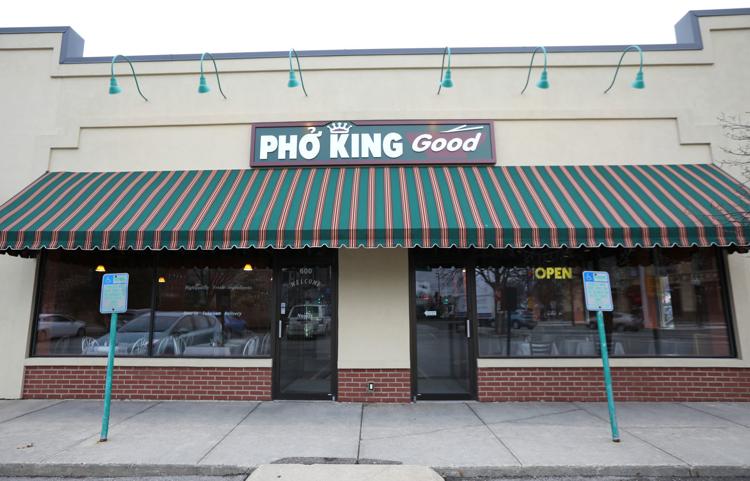 Does Pho King Good live up to the sound of its name?
Lots of people were apparently wondering the same thing when a friend and I visited for lunch one recent Saturday.
There was one other couple eating at the Williamson Street restaurant when we arrived at noon, but an hour later, the place was hopping.
And, everything we had, without exception, was pho-bulous.
Before opening Nov. 7, the owner of Pho King Good got the kind of attention most restaurateurs only dream of.
The New York Post even picked up the story about Ting Cai Zhou, who is from China and speaks little English, and how he took the restaurant's name from a successful California noodle shop. He didn't know that pho is pronounced "fuh" in English, giving the name a playful vulgarity.
My friend and I started our meal by sharing a Thai iced tea that, while expensive, was worth ordering. Thai iced tea isn't on the menu, but other teas are, so I asked if they could make one. It didn't get listed by name on our bill, but we were charged $5.75 under a bar subtotal, and it was the only drink we ordered.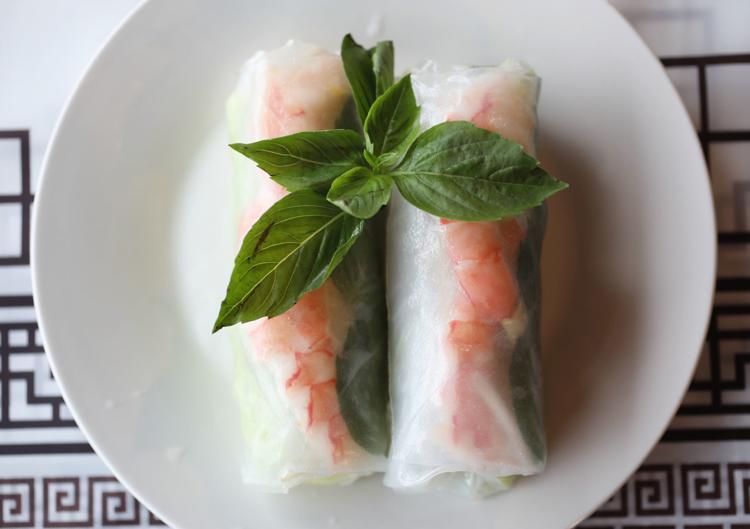 Ting's nephew, Jordan Zhou, who waited on us, told me it should cost $3.99 when I spoke to him later on the phone. But he didn't seem sure.
It was unexpectedly orange, the color of a Dreamsicle. I liked that it wasn't as sweet as most Thai teas.
I tried to order shumai to start, but was told the restaurant ran out day the before. Instead, we went with the summer rolls ($4.75) not knowing what to expect. What showed up were two excellent Vietnamese spring rolls with large shrimp visible through the transparent wrapper, along with a good mix of crisp vegetables, cilantro and basil. The plum sauce on the side was welcome, especially with chopped peanuts on top.
Another good choice was the avocado salad ($5.75), with what looked like an entire avocado sliced and spread over a plate of lettuce.
The thick dressing that came on the side was a cross between Thousand Island and the ginger dressings used in Japanese restaurants.
Pho King offers 14 types of noodle soup, with none actually labeled as pho, the popular Vietnamese rice noodle soup.
You have free articles remaining.
Many had tripe or beef tendon; but we played it safe with a seafood version ($10.95), which was fantastic. It gave me a new appreciation for pho, which has a milder flavor than the Chinese and Japanese ramen that I favor. 
The soup had small scallops, strips of squid, imitation crab that was better than most, and large shrimp that hadn't been deveined. There were also two types of mushrooms and bok choy. Jalapenos, bean sprouts, lime and basil came on the side.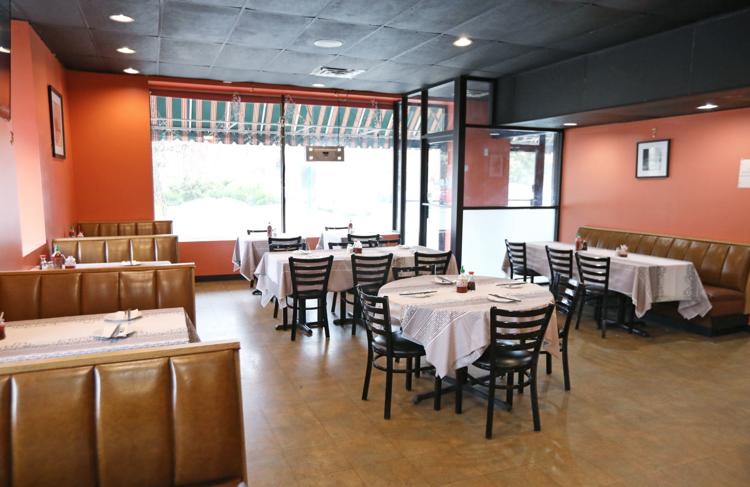 My friend asked Jordan if the vermicelli noodles were homemade and he said no, which is a departure from Wah Kee, the longtime Chinese noodle shop that was in the same location and made its own.
The menu lists six entrées, led by Pho King chicken ($13.95), basically a typical Chinese-American sweet-and-sour chicken in a sauce that was less sweet and sticky than most. The dish featured bite-sized pieces of deep-fried chicken, lots of pineapple and three small pieces of green pepper. The addition of steamed broccoli in one small area of the plate was welcome. A bowl of rice came on the side.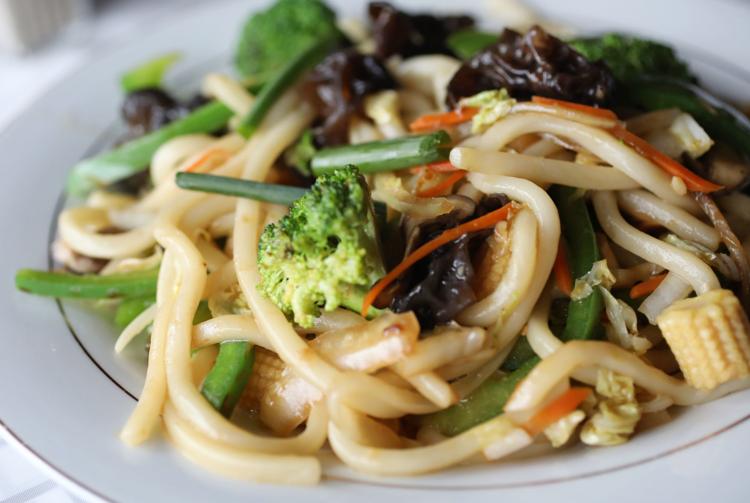 The menu also has hibachi and fried rice categories. Another section features five noodle dishes with rice noodles or udon, pan fried or in a broth. We went with vegetable pan-fried udon ($9.25) and were happy with the result, particularly the thin, rippled ribbons of cabbage that my friend thought might have been seasoned with a hint of wasabi. Jordan, Ting's nephew, in a phone conversation later, didn't think so and was surprised we detected that. The dish had a nice mix of vegetables in addition to cabbage.
My only complaint was that we were seated under a TV broadcasting a cable news channel, and the chatter was disruptive. I asked Jordan if he could mute the television and he obliged.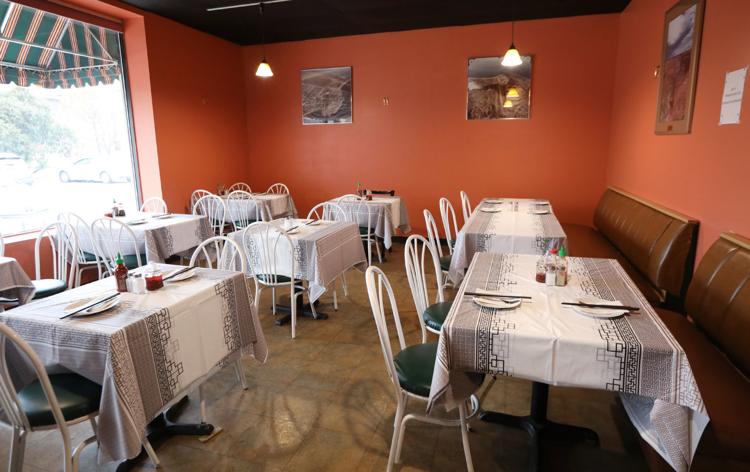 Everything we ate, however, was enjoyable, which surprised me because a meal at Ting's other restaurant, Szechuan Garden, which he opened in August on Mineral Point Road, wasn't as successful.
He plans to open a third restaurant, Ragin Cajun Seafood, on East Washington Avenue in the next month where Ginza of Tokyo used to be. Jordan said the opening could get pushed into January, depending on city approvals.
I caught a glimpse of Ting through the kitchen doors at Pho King Good, and have to say he's one of the most ambitious, hard-working chef/owners in town.
He's fond of those big blow-up balloon dolls that sometimes wave in the wind at used car lots. He had one in front of Szechuan Garden when it opened, and has one outside Pho King Good in the Gateway Mall.
Ting has a knack for calling attention to his restaurants, knowingly and unknowingly. But at Pho King Good, the pho and other food speaks for itself.
---
25 plates: The food that defines Madison
In a city known for its multitude of restaurants and its residents' love of good food, these plates stand out. Whether the dish was made by one of Madison's celebrated chefs, in a food cart or at a restaurant that has served generations of Madisonians, these plates may inspire hunger.
Babcock Dairy's ice cream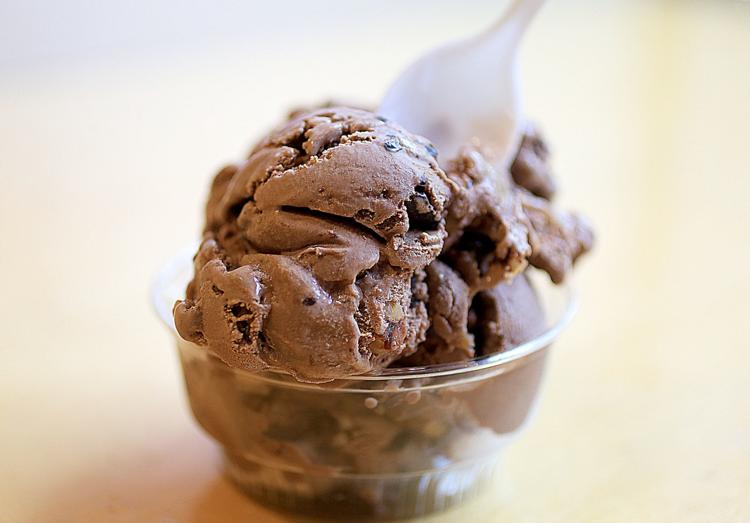 Brasserie V's moules et frites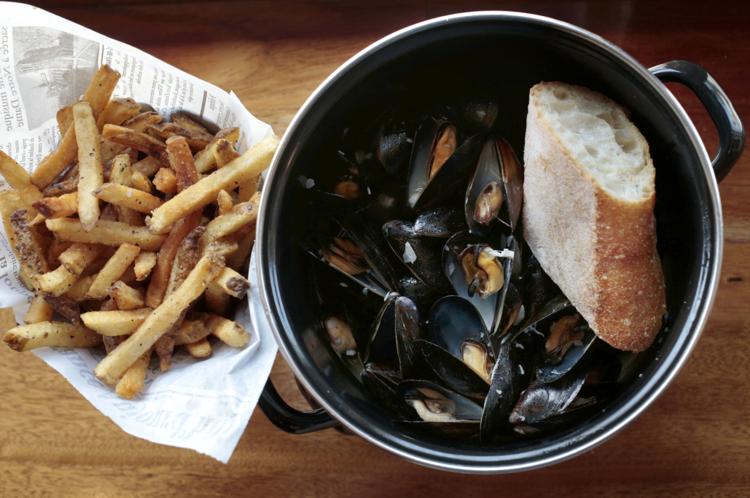 Fraboni's original Italian sub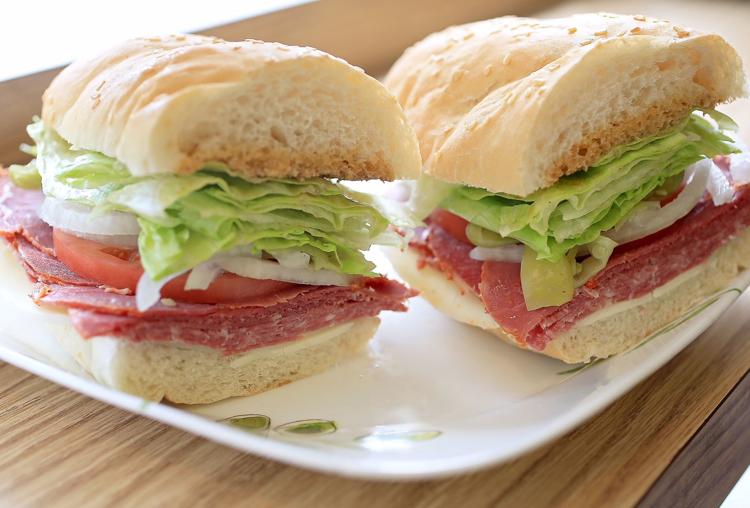 The Graze Burger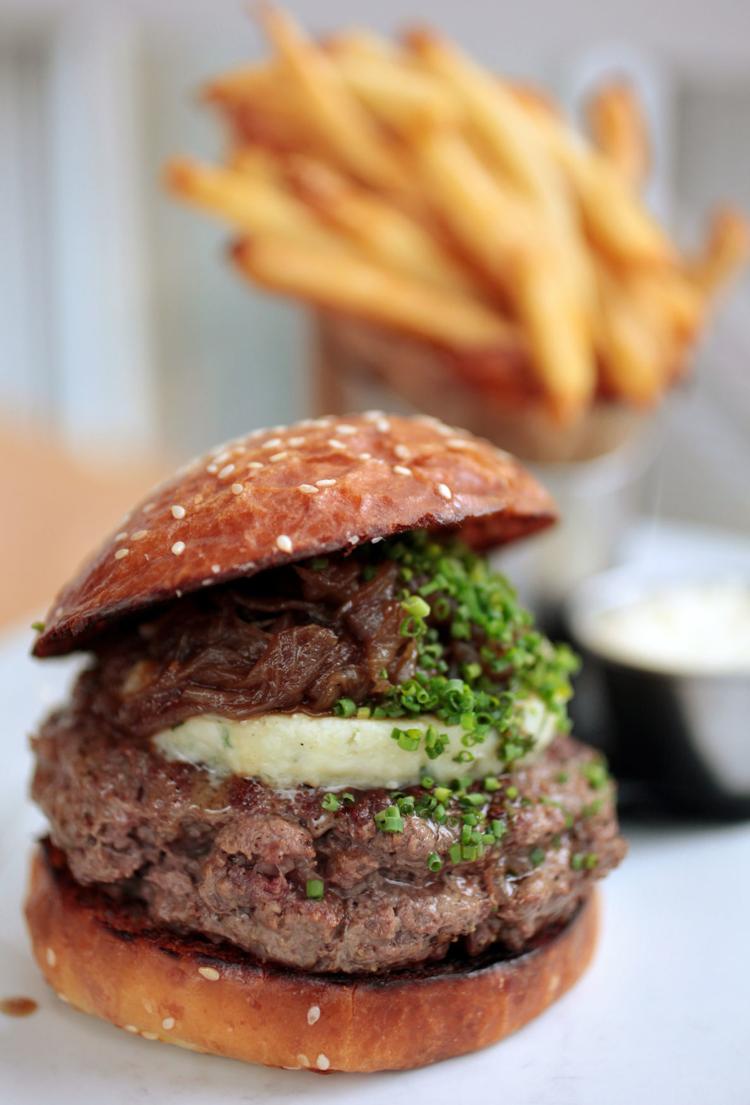 Heritage Tavern's family-style pork
Ian's Pizza mac 'n cheese pizza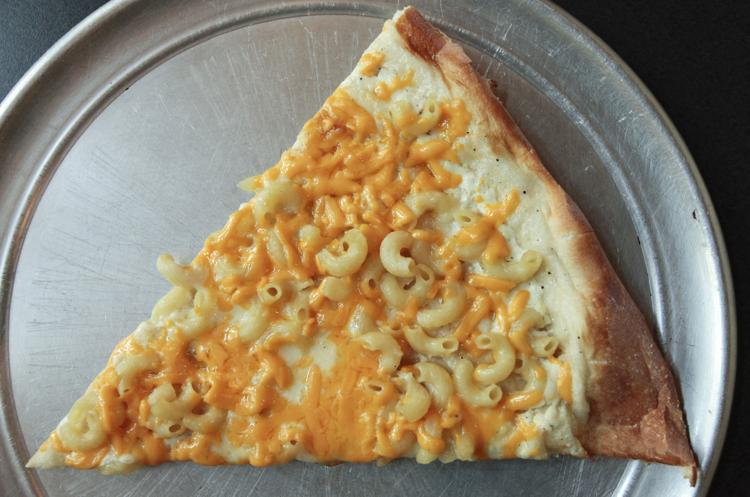 Kavanaugh's chicken dinner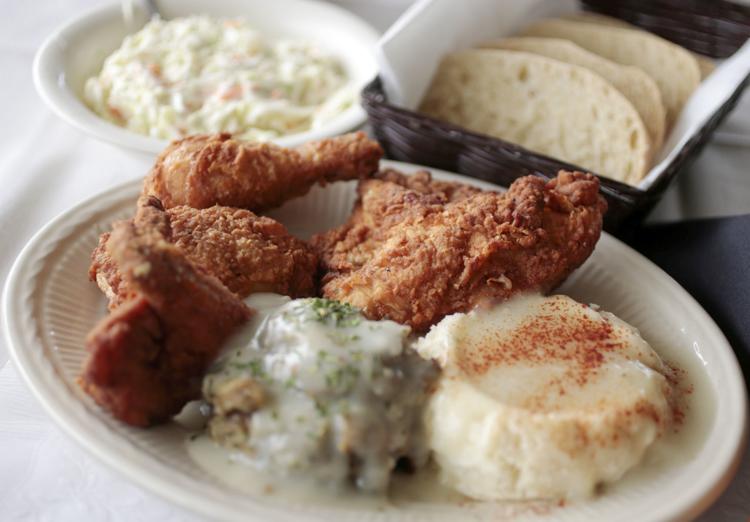 Lane's kringle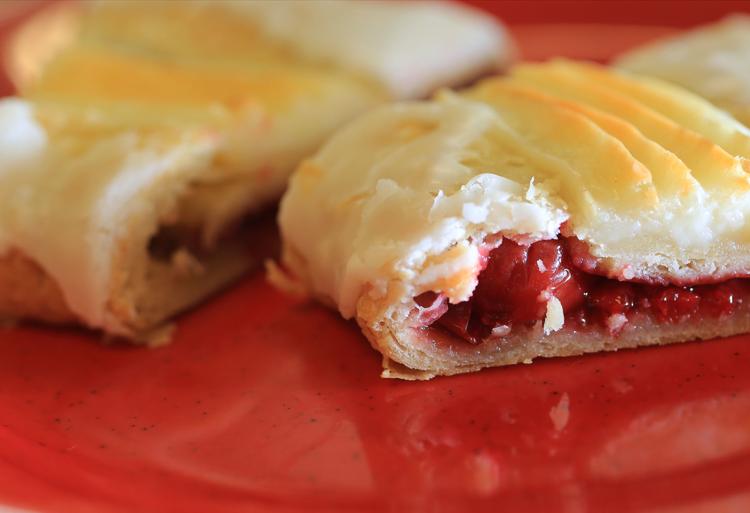 Lao Laan-Xang's squash curry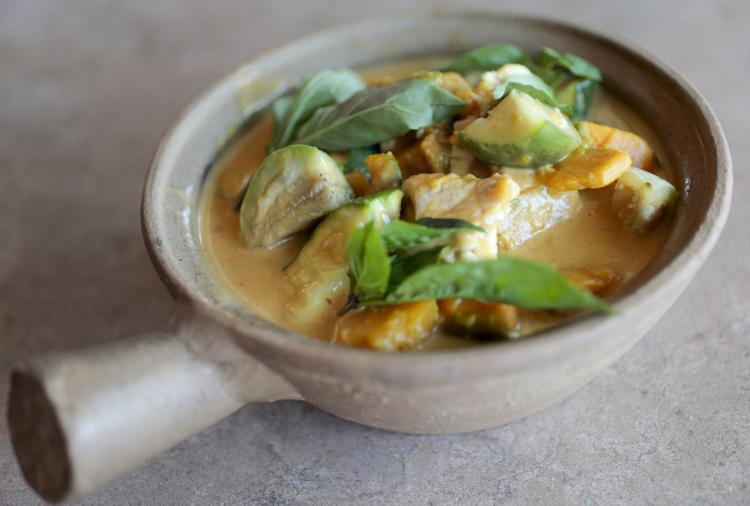 Lombardino's spaghetti Bolognese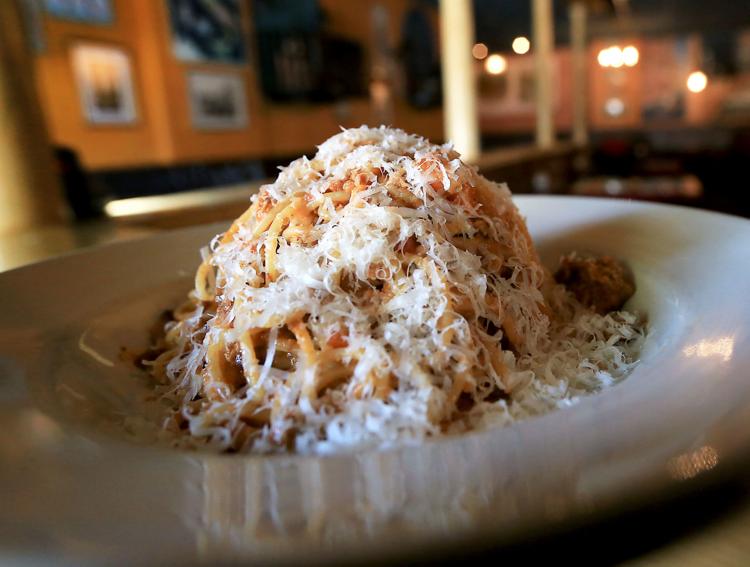 Mickies Dairy Bar Scrambler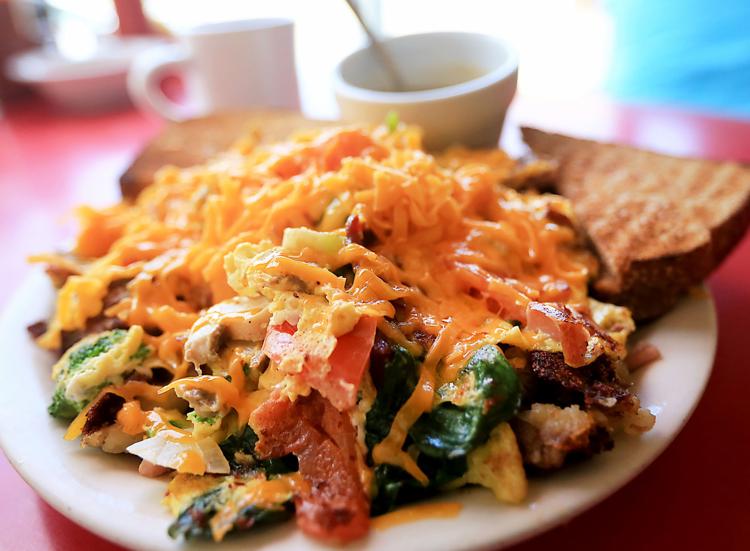 Natt Spil Three Cup Chicken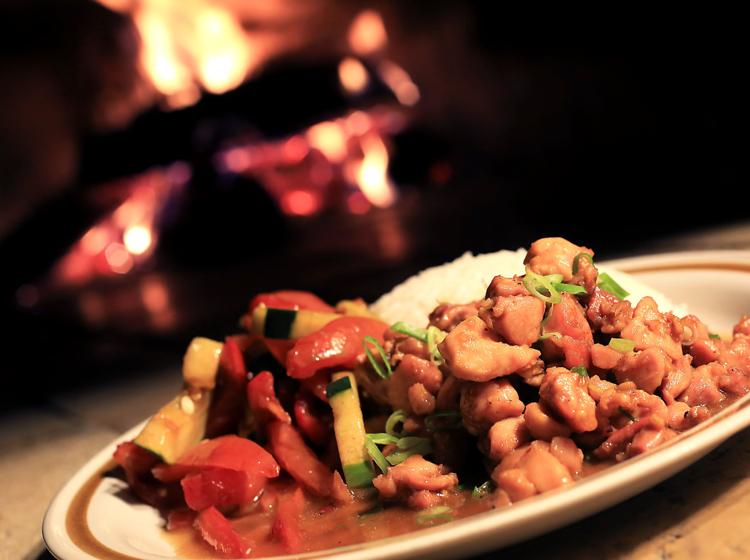 Oakcrest Tavern's perch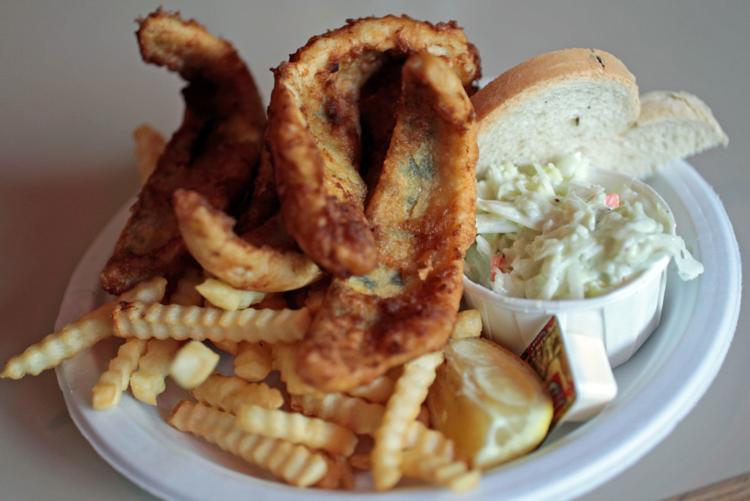 The Old Fashioned's cheese curds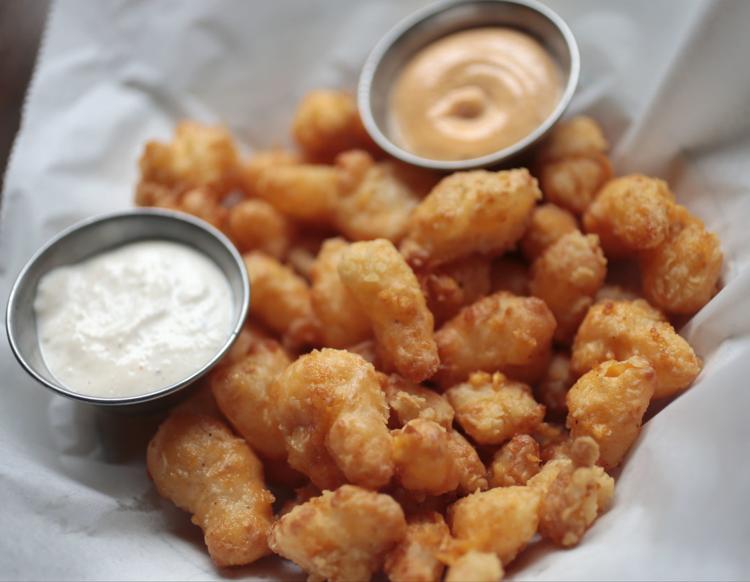 Parthenon's gyro sandwich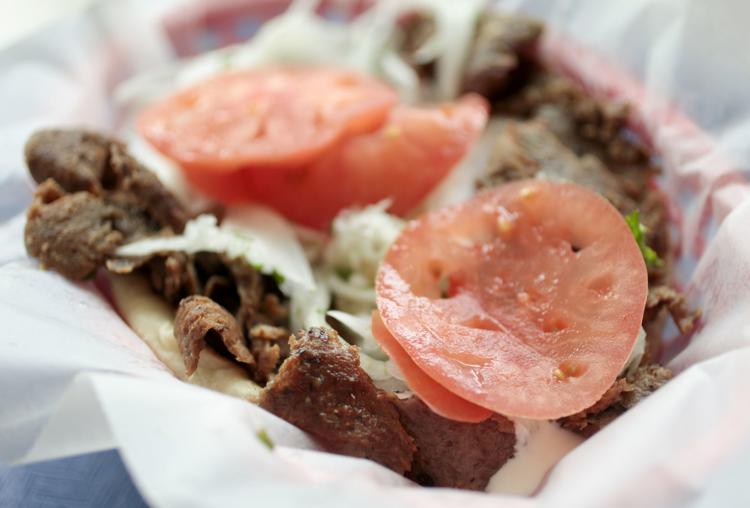 A Pig in a Fur Coat's fois gras mousse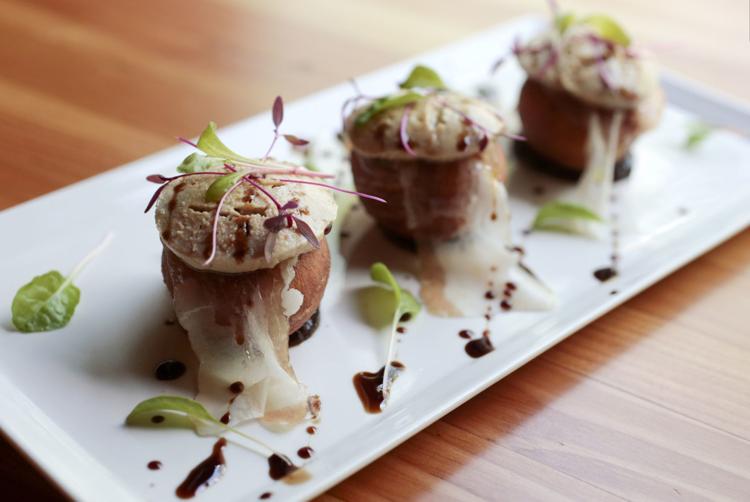 The Plaza's Plazaburger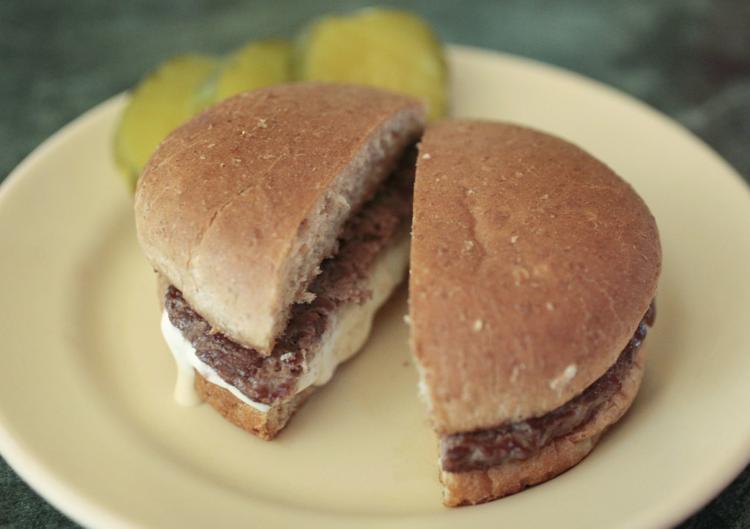 Salvatore's Tomato Pies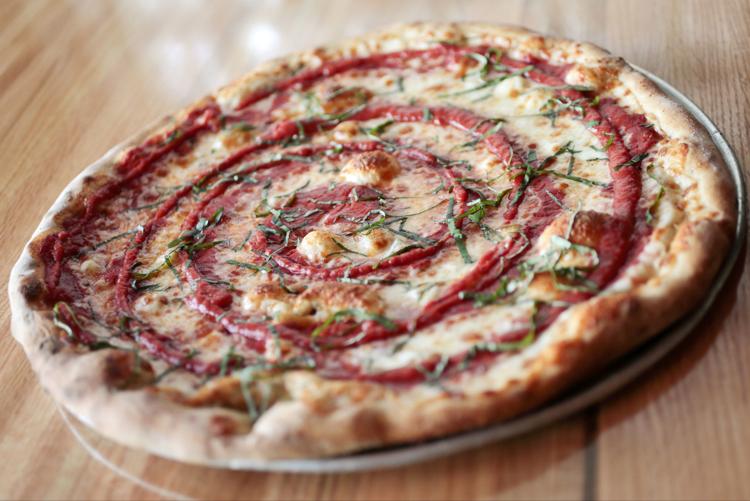 Smoky's Club steak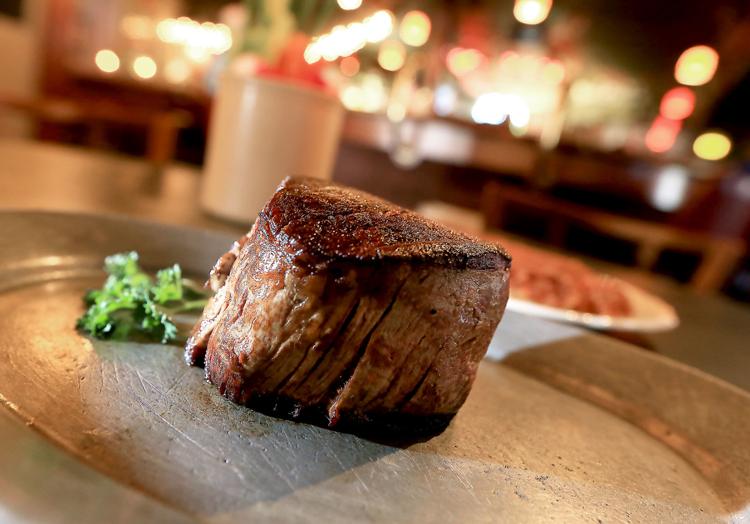 Smoky Jon's full slab St. Louis-style spareribs dinner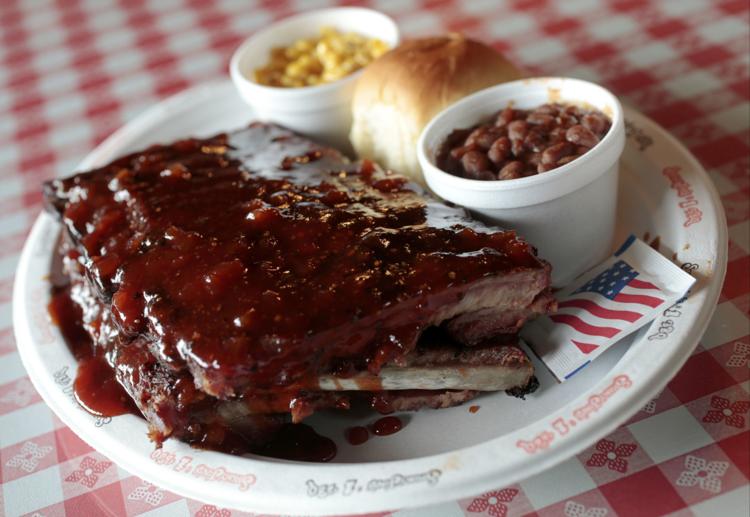 State Street Brats' World's Best Brat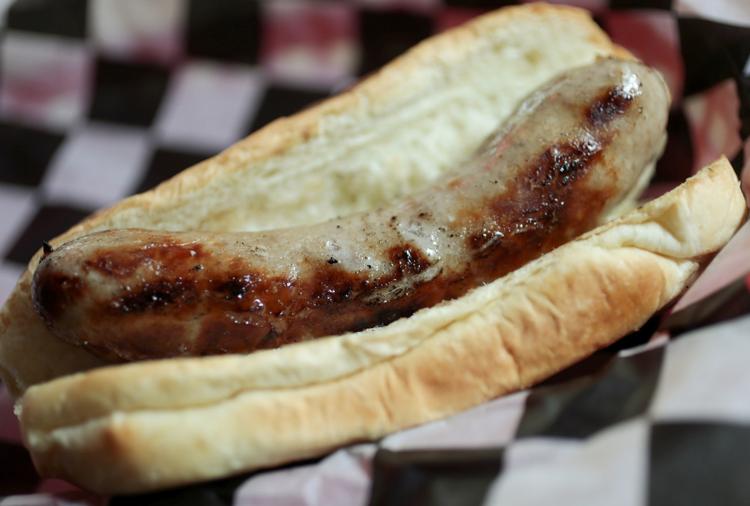 Stella's Bakery hot and spicy cheese bread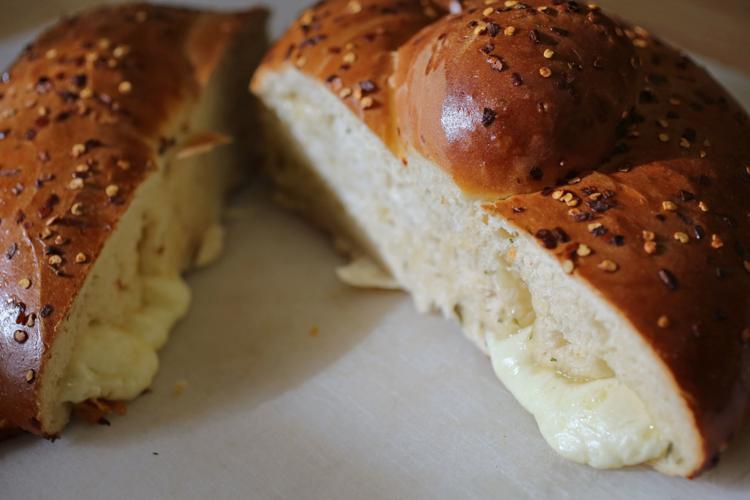 Taqueria Guadalajara's tacos al pastor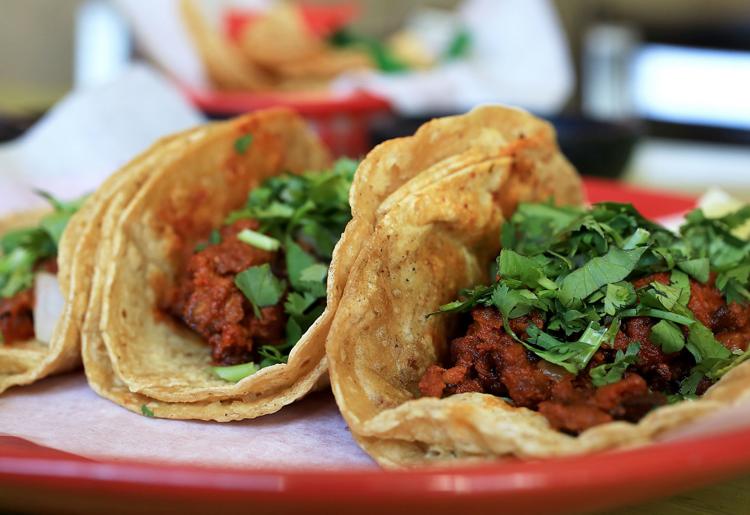 Quivey's Grove Duck Wilcox