Madison's Russian dumpling shop, Paul's Pel'meni, is still settling into its new home.
In May, Paul Schwoerer closed the restaurant he'd been running for four years on Gorham Street, next to the former AJ Bombers. Facing a rent hike, he moved a couple of blocks away, into the old Mezze space, better known for 31 years as home to Amy's Cafe.
The new place opened June 4. Not only is the Gilman location considerably bigger, it has outdoor seating, a bar and an alcohol license.
It still serves just one item in two varieties: amazing dumplings called pel'meni.
I've been a fan of these dumplings for 14 years, when Schwoerer first opened a dumpling outpost in 2003 on the 500 block of State Street when he was 22. It was simply called Pel'meni.
"I can't believe I'm still doing it," Schwoerer said in a recent phone conversation.
People who aren't familiar with his pel'meni can't understand how it is that he sells only the one thing. When he explains it, it makes more sense.
"I started with four electric hot plates, and I made them by hand with a rolling pin," Schwoerer said. "So, that's how I sold one thing … I built it on and off for 12 or 14 years."
The dumplings still taste the same. When I talked to Schwoerer in 2013, before he reopened the shop on Gorham, he had plans to add salad to the menu.
That never happened, and he blames staffing problems. It's hard enough to train workers to make the dumplings correctly. He can't imagine adding anything else, even just mixed greens with a vinaigrette.
After he stepped away, Schwoerer's original partner ran the first Pel'meni from 2006 until 2008. In 2011, Schwoerer took over an EVP coffee location in Fitchburg and turned it into Oasis Cafe serving EVP coffee. He began offering the dumplings there, and they were a big hit.
Dumplings come filled with either ground beef, seasoned mashed potatoes, or a mixture of both. I like the mix because you never know which one you will be eating next and it lends some variety. The beef is from UW Provision, and the quality is obvious.
A full order is $7. A half order is $5. The half order isn't exactly a half. It's 20 or so, and the full order is about 30. They are served with a spoon rather than a fork.
Getting your pel'meni with "the works" is a must. That means your dumplings will be topped with a delectable combination of butter, curry powder, sweet chili sauce and cilantro. All orders come with a little container of sour cream on the side.
You have free articles remaining.
Register for more free articles
Stay logged in to skip the surveys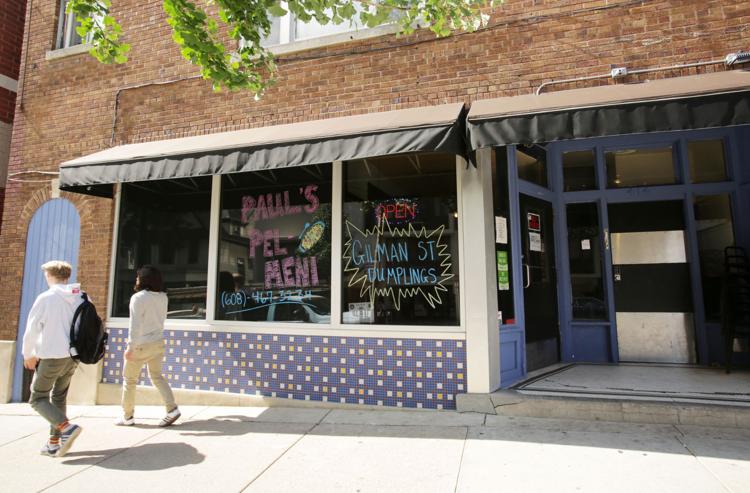 There's no permanent signage in the front of Paul's Pel'meni, just its name and a drawing of a plate of dumplings in colored marker on the main window. Frankly, Schwoerer said, he's been too busy just trying to make dumplings.
He recently took his first day off since opening the new place and went down to Chicago with his family on a Sunday to visit the Shedd Aquarium.
As soon as he left town, his walk-in freezer, which he calls his "lifeline," broke down, costing him $5,000.
He's painted the interior of the shop a pale blue in honor of his blues band, the Madtown Mannish Boys, which plays a lot of local gigs and serves as an important outlet for him. "I wouldn't survive without it," he said.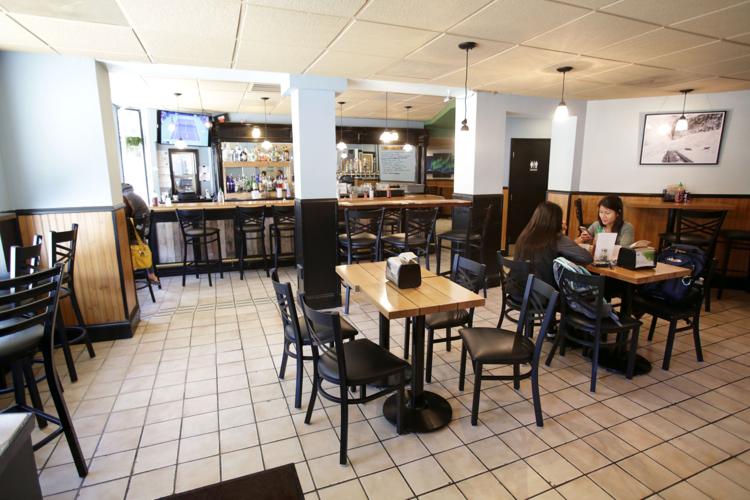 There were a few other people in the restaurant the Friday I visited. Most customers, including us, were eating outside because it was a pleasant day.
My friend interrupted the pleasantness of it all with his critique, telling me he was "neutral" on the dumplings. The one positive thing he said was that the noodle part of the dumpling was thin, which he didn't expect, but liked.
"They didn't put me off, but they didn't turn me on, either," he said. He agreed with me, though, that "the works" was the way to go. He didn't use his sour cream, which to me was a critical mistake.
It was lunchtime, so we didn't drink. Earlier this year, Schwoerer told me he was leery of running a bar, and he's still figuring out how to make it work.
When I reviewed Schwoerer's first Pel'meni restaurant in 2004, I talked to two Latvians who happened upon the shop. They'd definitely be happy with the new arrangement.
"This place should be bigger and it should serve some liquor, like a vodka," said one, who lived in the Wisconsin Dells area at the time. "I would like to come here and have a few shots and have a pel'meni. That's what I do at home."
The other added, "It's not so heavy a food, if you drink."