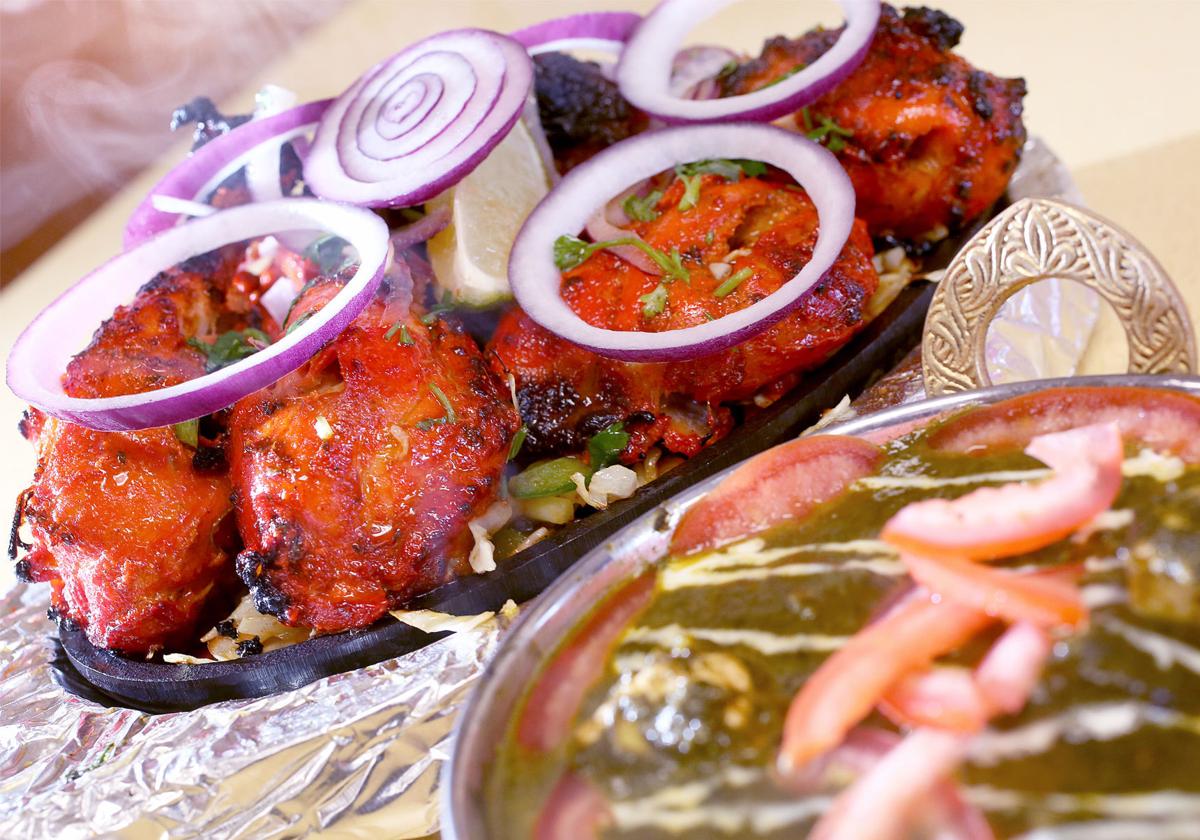 Atmosphere can color a person's taste buds, apparently, because that's what happened with my mother on a recent Saturday night visit to a new Indian restaurant on Madison's Far East Side.
She complained at each stage in the meal, while I thought the food at Chutneys Indian Cuisine was outstanding.
Chutneys recently replaced Fast Biryani, another Indian restaurant that lasted almost three years in a secluded location east of East Towne Mall.
It doesn't look like much from the outside, and inside it has the former place's fast-food booths along two walls, with attractive tables and chairs in the center. Large, dramatic food photographs hang on the walls.
Still, the room lacks ambiance, and service was uneven during a recent visit. Even though we were the first customers at 6:30 on a Saturday night, we were basically overlooked or forgotten. Service picked up later, and by 8 the place was buzzing.
The assorted vegetable appetizer platter ($8.99) was a fried food bonanza, featuring two samosas that were better than most, their thin shells enveloping a well-seasoned potato and pea mixture. The triangular paneer or cheese pakora and aloo tikka (potato patties) were also excellent.
Later, co-owner Chandrakanth Devunoori told me they've stopped offering the assorted appetizer platters because they take too long to prepare. So that explains the slow service to some degree.
The plate also held some papadum, those thin, crisp crackers many Indian restaurants serve at the beginning of a meal.
Ironically, for a place that calls itself Chutneys, we were served only two small cups of dipping sauces: coriander-mint and sweet tamarind. It was all we needed, but most Indian restaurants add a red chutney and make a bigger showing of all three.
Another starter, masala fried fish ($9.99), was a generous plate of small pieces of breaded tilapia that were moist inside. On the verge of being over-seasoned, they didn't need much, if any, chutney.
Our entrees were also both stellar. The saag paneer ($11.99) was the best version I've had. The creamy, perfectly-seasoned spinach base was studded with big, soft cubes of mild Indian cheese.
My mother and stepfather gravitate toward shrimp biryani, but Chutneys' menu only offers chicken, vegetable and goat versions. The kitchen was able to make the rice dish with shrimp, charging us $14.99 for the custom item. The rice had a complex blend of spices and wasn't at all dry, as many biryanis are. The five giant shrimp buried within had been perfectly cooked.
You have free articles remaining.
We had specified medium spiciness, and each item we ordered was prepared with the perfect level of heat.
While my mom expressed her displeasure, my stepfather and I were on the same page, appreciating that a modest restaurant with its owners still finding their way could serve amazingly good food.
My daughter left Chutneys happy, too. She'd had a fantastic mango lassi ($2.99) and an order of fresh, glistening naan ($1.99).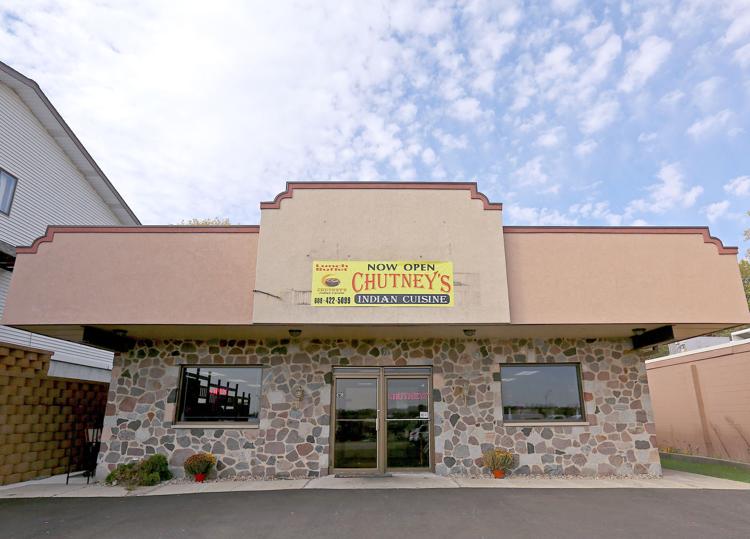 Rama Krishna Chitturi owns the restaurant with Devunoori, and the men have a third partner who lives in India, and an accomplished chef in Saytyanarayana Madala. They bought the restaurant Sept. 1, did some minor remodeling and opened on Sept. 30.
Devunoori said he'd worked at Indian restaurants in the Atlanta area for five years and moved to Madison two years ago for his wife's job.
The partners are applying for a liquor license, so we drank sweet chai ($2.49) instead of wine — yet another thing that irritated my mom.
On a later visit to the buffet ($9.99), I found lots to enjoy, starting with the palak paneer, sometimes different than saag paneer, because palak paneer always uses purely spinach, where saag paneer can also include other leafy greens.
A small tandoori chicken breast was moist and tasty, as were the little boneless, lightly fried red chicken chunks known as chicken 65. (So named because traditionally, the chicks are cooked 65 days after hatching.)
Chinese food is popular in India, and Chutneys has a large Indochinese section of its menu. The gobi manchurian, an appetizer of deep-fried cauliflower, was delicious, even at room temperature. Another deep-fried starter, masala vada, a round fritter prepared with chana dal, or ground chickpeas, didn't fare well after sitting out for an extended period.
The buffet favorite, chicken tikka masala, was nowhere to be found. Neither was the other standard, mango ice cream. I didn't miss the ice cream, since there were two great alternatives: phirni, a rice pudding that resembled creamed corn but tasted of cardamom, and another soupy, milk-based dessert, semiya saggubiyyam payasam, which was served warm.
Chitturi said the buffet draws between 15 and 20 people Mondays through Thursdays, and says a special, larger, $13.99 buffet on Fridays, Saturdays and Sundays brings in 30 to 35 people.
The weekday buffet was good enough for me, with plenty of fine choices. I can speak for myself and two other family members when I say, "Welcome, Chutneys."
There are plenty of other Indian restaurants in town where I can take my mom.