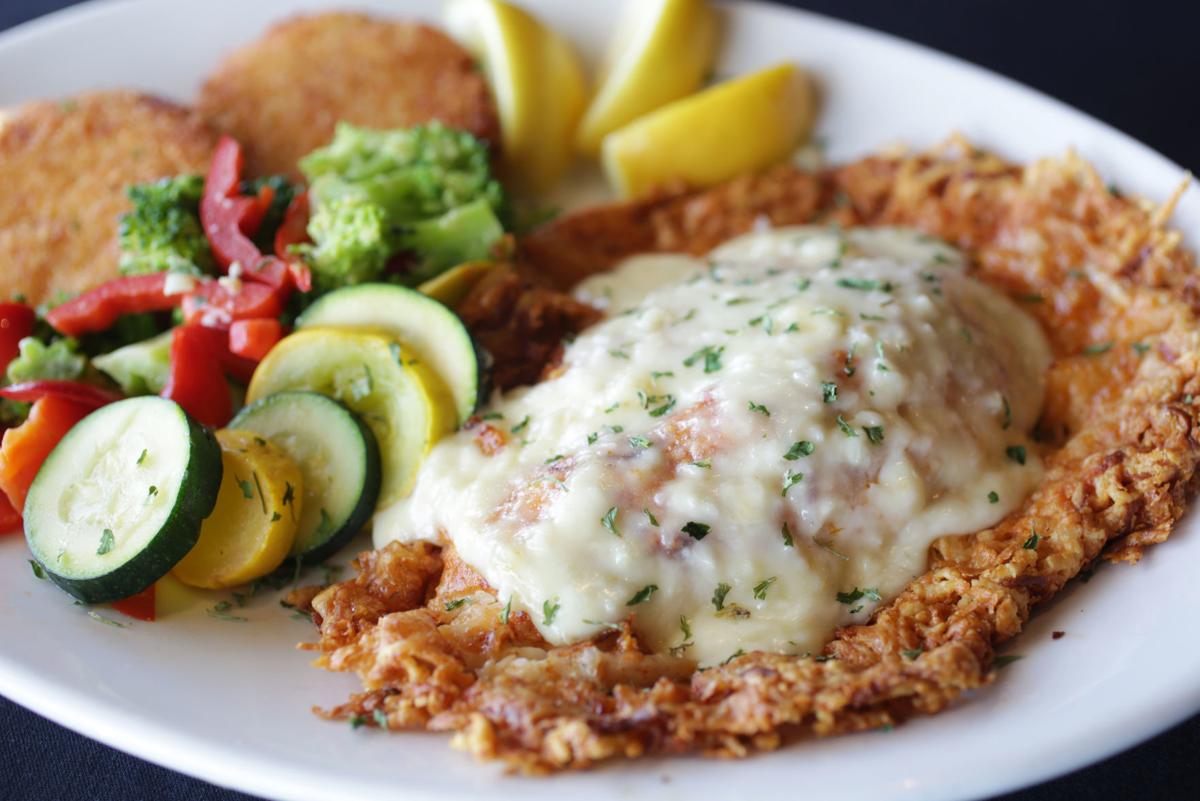 The owners of North and South Seafood & Smokehouse on Madison's West Side knew what they were doing when they joined with a former managing partner at Bonefish Grill and opened a second North South location, this one in DeForest.
The 4,400-square-foot space, which seemed too roomy for the coffeehouse, wine bar and restaurant Macchiatos, which was last at the same address, works for a restaurant like North South.
A large room in back for private parties gets a lot of use, said JD Duncan, the former Bonefish partner. "We do a lot of private dining and a lot of off-site catering... (There's) no party too small and no party too big."
Duncan owns the restaurant with Keith and Erin Stoesz, who also have the original North and South location. Duncan used to live in DeForest, and serves as general manager. The restaurant, which opened last June, also has a group of silent investors from DeForest, Sun Prairie and East Madison.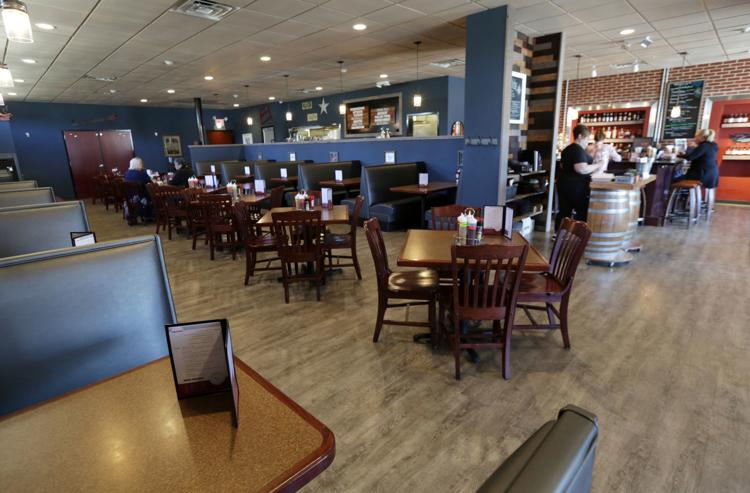 The main area now has two sets of booths running the length of the dining room: one side can seat parties of four, the other side, parties of six. My friend and I were surprised to find all 12 booths taken when we arrived at 7:30 on a recent Thursday.
The reason for North and South's popularity is that the food is unusually good, whether you are in a seafood or a smoked meat mood.
Our meal started off strong with an order of the armadillo eggs ($8.50), sometimes described as jalapeño poppers on steroids. The five jalapeño halves were stuffed with cheddar, cream cheese and green onions, then wrapped in bacon, and smoked. The jalapeños were plenty hot even though most of their seeds had been cleared out. The Cajun ranch sauce on the side was hardly necessary.
The crab cakes ($11.50), meanwhile, were nothing special, but did feature plenty of lump crab mixed with red pepper. Their bread crumb coating was crisp from being sautéed and then baked, and the two cakes came with homemade tartar and cocktail sauces.
Both of our entrées stood out, particularly the Tampa ($16.50), North and South's name for its baked tilapia stuffed with crab. It had a Parmesan crust and was smothered with a garlic cream sauce. This was a big and decadent dish that was good for sharing.
The Tampa was named for regular customers at the West Side location who are snowbirds in Florida. The tilapia was their favorite dish and they suggested throwing in the crab, Duncan said.
You have free articles remaining.
Also worthwhile was a combo meal from the smokehouse side of the menu. It, too, was given a place name: Athens ($13.50), named for the southern city of Athens, Georgia — not Athens, Greece.
It was a pile of perfectly trimmed and tender pulled pork and a large chicken breast that had been expertly seasoned with what Duncan said is Erin Stoesz's rub of secret spices. The rub had a mild kick so the chicken didn't need barbecue sauce.
Sauces, which comes in squeeze bottles on the table, were helpful for the pulled pork. I stuck with the first one I tried, the spicy whiskey. Chipotle peppers and bourbon gave it depth.
A nice feature of North and South is that each dish came with a choice of two sides and the list is vast. My favorite was probably the seasonal vegetables, which this night included broccoli, zucchini and red pepper. The vegetables were kept simple and went well with the rich fish.
Two corn muffins were the right size and sweetness, although my daughter found them too sweet. "It's like a cupcake," she said. "If they'd put frosting on it, I wouldn't have known the difference."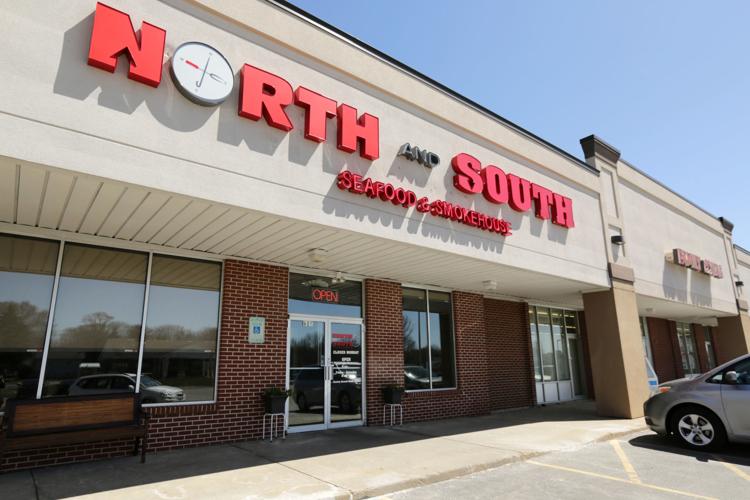 Baked beans with brisket benefited from plenty of chunks of meat. They, too, had the perfect touch of sweetness (to my mind). The only disappointment were the potato cakes that had too thick and dark a crust.
My daughter ordered pasta and cheese ($5.50) off the extensive kids menu and it was one of the best of its kind. A generous plate of cavatappi noodles had a gooey, flavorful cheese sauce. On the side she got an equally large helping of steamed broccoli that would have benefited from some butter and seasoning . She also got a surprise side of Mandarin orange slices.
Our server was outstanding, and when my friend asked if he could get a cup of coffee ($2.50) that was half decaf, she said she'd brew a new pot.
North and South's origin story starts with a chain called Joey's Seafood & Grill and a franchise the Stoeszes opened in 2005 on Mineral Point Road. Ten years later they rebranded it with the North and South name and the additional barbecue menu.
The menus at both North and South restaurants differ only in that DeForest offers broasted chicken and Sunday brunch, both of which have gone over big, Duncan said.
"It's been going very well. I can't complain at all," he said of the restaurant's success. "The community has been really welcoming to us and supporting us and all of that good stuff."