The original Stamm House was known for its fish fry, and the Wisconsin Friday night tradition is the biggest draw at the new Stamm House and where it gets the most business.
It's certainly one of the best fish fries in the Madison area.
At $17, it's expensive. But you're also paying a premium for the atmosphere — to eat in a gorgeously restored historic stone building. It's worth the price tag if you have a big appetite because it's all-you-can-eat. And you can mix it up, starting with fried cod and later switching to baked, if you like. Both are outstanding.
The fried cod had a thin, crisp shell that didn't detract from the flaky fish. The baked version had an understated flavor as cod does, but that's where the thick, homemade tartar sauce came in.
Those who have followed the saga of the Middleton restaurant know it floundered a bit after owner Troy Rost painstakingly renovated and reopened the historic spot with partner Jim Hagstrom in May 2015. They renamed it 1847 at the Stamm House to reflect the year the building was built.
The men closed it in July 2016, when they lost chef Nick Johnson, formerly of 43 North and Restaurant Magnus. Then they scaled back the higher-end menu in some ways, and brought in general manager Craig Madigan, who has a one-third ownership stake.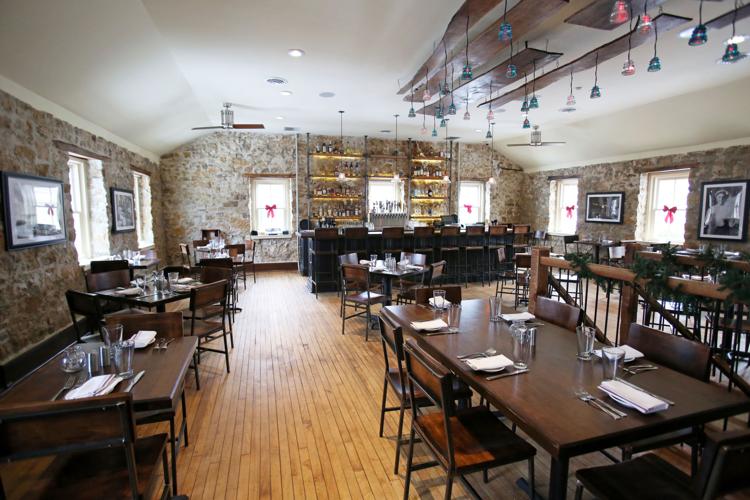 Madigan, who formerly managed the Statehouse at the Edgewater, Francesca's al Lago, and Johnny Delmonico's, helped overhaul the menu, which is now more supper club-oriented with four types of steak (sirloin, $20, ribeye, $43, NY strip, $31/$43, and tenderloin, $31/$40), and four types of fish (lake perch, $25, walleye, $21, trout, $18, and smelt, $12).
There are also more casual selections such as a burger and a beer-braised brat.
In September, when it reopened, the owners brought in a chef who had no executive experience, but was the No. 2 at both Fleming's and Rare. After a couple of months, Madigan decided he wasn't working out and replaced him with Sergio Lopez, the executive chef at Francesca's.
Madigan said it's the little things that matter: the tartar sauce and the coleslaw are better now, he pointed out.
"That's what I knew he could do," he said about Lopez.
He's right. Both were excellent, although the coleslaw was overdressed. The fish comes with french fries, but customers can instead choose from the menu's numerous and enticing sides. Our server recommended the garlic sautéed spinach, which, packed with chopped garlic, really popped.
Too bad Madigan, who had been checking in with us and was trying to be helpful, whisked the plate away before I could finish it.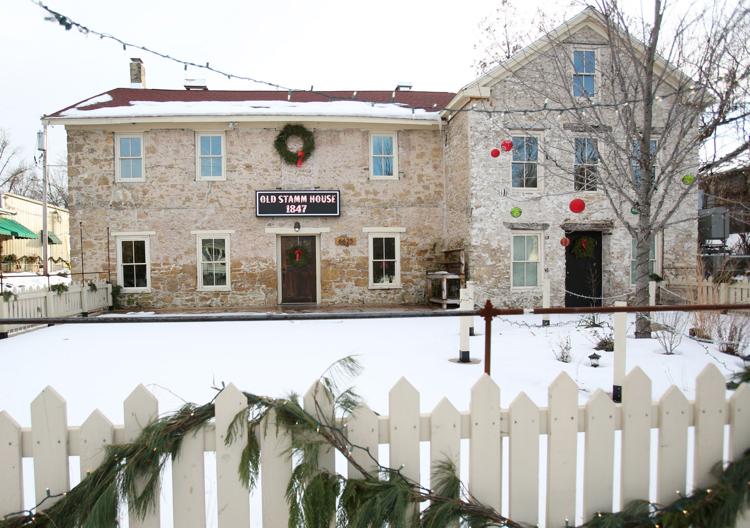 Our other entree, the oven roasted half chicken ($16), was every bit as good as the cod. It was a large bird, juicy and well seasoned, served with wonderful fingerling potatoes and mushrooms. The menu described the mushrooms as roasted and wild, but while delicious, they didn't give off a roasted or wild vibe. The chicken sat in a small pool of butter and jus, which gave it extra moisture and flavor.
Starters were slightly weaker — not bad, just not worth ordering again. The housemade potato and cheese pierogies ($8) were bland without the sautéed onions, sour cream and coleslaw that came on the plate to save them. While pierogi are by their nature bland, these could have used more personality.
Tenderloin tips sautéed in "zip sauce" ($8) were a good value when you consider that a whole tenderloin is $31 for 6 ounces or $40 for 8 ounces. The tips, which come already cut from Neesvig's in Windsor, are cut from the same tender meat, just in smaller pieces. The appetizer held nine chunks, and I'm guessing they would have added up to at least 6 ounces, so this seems like the smart way to go.
When our waitress came by to ask how they were, she said, "how do you like the zip sauce?" I told her it was good, but in truth, the brown steak sauce didn't seem to have much zip.
She had touted the first drink on the restaurant's cocktail list, a strong hot toddy ($8) made with brandy and served with a cinnamon stick. It seemed like the thing to order that snowy night, until it arrived and turned out to be rather ordinary.
What we didn't regret ordering was dessert. There were three and they weren't listed on the menu. A triple chocolate cake with coconut cream frosting sounded great, but we went with the crème brûlée ($7). It was served with blueberries, strawberries and whipped cream on top and was as fine a version as you are going to find.
That also could be said for the reincarnation of the new Stamm House. It's as fine a restaurant as you are going to find, particularly when it comes to its fish fry, service and ambiance.