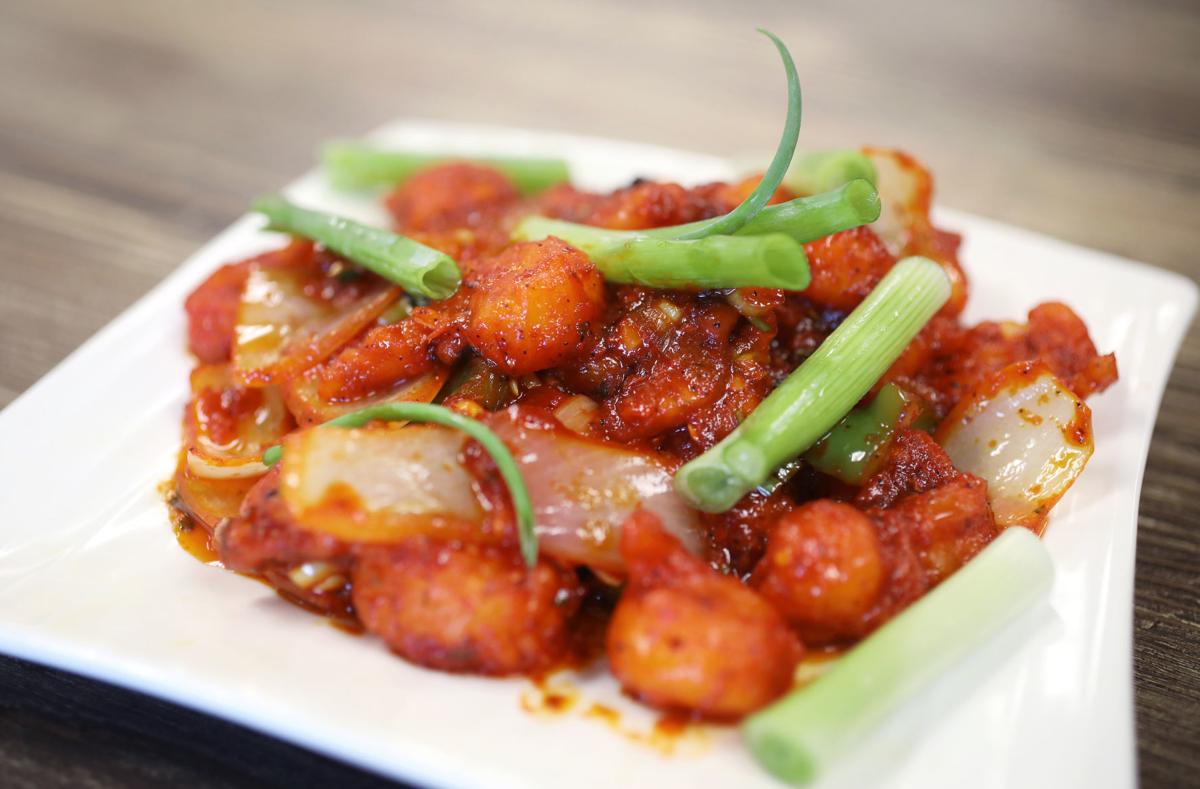 It's right there, in a giant point size, on the website of Nawabi Hyderabad House Biryani Place: "Spicy, Tasty & Delicious Always!!"
I wish I'd seen that before I took a friend to the Indian restaurant, far out on East Washington Avenue. It's where Chutneys used to be, and before that, another Indian place, Fast Biryani.
Hyderabad House's baseline heat was so fiery one recent weeknight, my dining partner was only able to eat a small amount of what we ordered. He has a low tolerance for spicy food and our waiter never asked how hot we wanted anything. And we never thought to make a request.
Even the vegetable samosas ($4.99 for two) were hotter than your typical samosas. I enjoyed that because at some Indian restaurants, the stuffed potato pastries can be bland. These were great because, even though they were fried, they weren't greasy. They also had flavor beyond the heat.
The cilantro-mint and tamarind chutneys, served in small cups on the side, didn't taste like much and were of little use. Although the samosas were spicy, the heat was subtle, so my dining partner was able to eat a whole one. That couldn't be said for two of the three other dishes we ordered.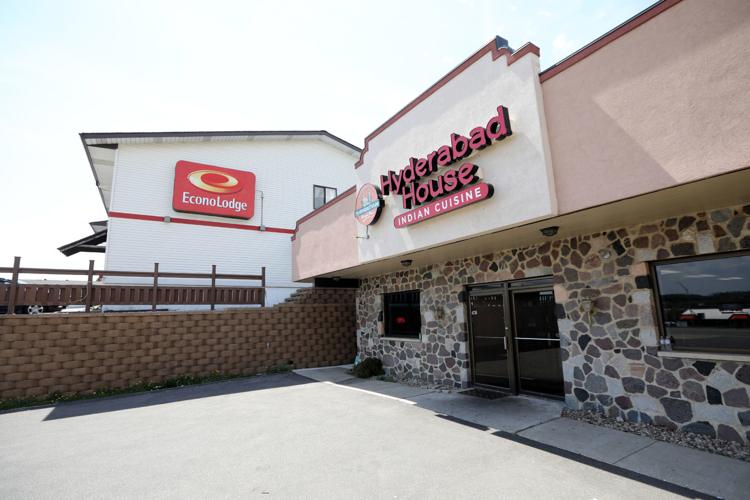 Owner Akash Shakunala said food can be prepared at three levels: mild, medium or spicy, and said servers should ask how hot customers want their food. He said South Indian food is more spicy than in other regions of the country. "Our medium is hotter than regular medium," he said. "People are loving it, though."
Chili shrimp ($14.99), the most expensive appetizer on the menu, costs as much as most entrées, and the portion felt more like an entrée. The medium-sized shrimp had a slight, welcome crispness at their edges from being cooked on a grill. They came covered with a tomato-based sauce that was applied so thickly the dish cried for rice to mix with it.
The shrimp really fired up my lips and mouth, but the spice level, while challenging, was rewarding. Our waiter was happy to bring rice to eat with it, which helped. The shrimp were joined by a few onions and green peppers, with cilantro on top.
The dal tadka ($10.99), lentils cooked with tomatoes and onions, was comforting, but relied on heat for a lot of its flavor. That made it worth eating for me, but almost impossible for my companion.
He mostly ate the paneer tikka kebab ($13.99), large squares of mild Indian cheese, served off the skewer. Marinated in a lightly spicy sauce and cooked in a tandoor clay oven with mesquite charcoal, the cheese was imbued with a subtle but fantastic turmeric flavor.
It had some heat, but was tolerable for my friend. Like the shrimp dish, it had a small amount of onion and green pepper. Our server said it would take about 20 minutes to cook, which was fine with us.
The menu lists 24 types of the rice dish biryani, which the south-central Indian city of Hyderabad is known for. Several types of biryani originated there.
The atmosphere Chutneys lacked seems even more lacking now. Where Chutneys had the former place's fast-food booths along two walls, Hyderabad House dispensed with those and added drab tables that bring a certain monotony to the room. The lunch buffet tables were moved to a different wall, which gets them out of the way, so that's an improvement.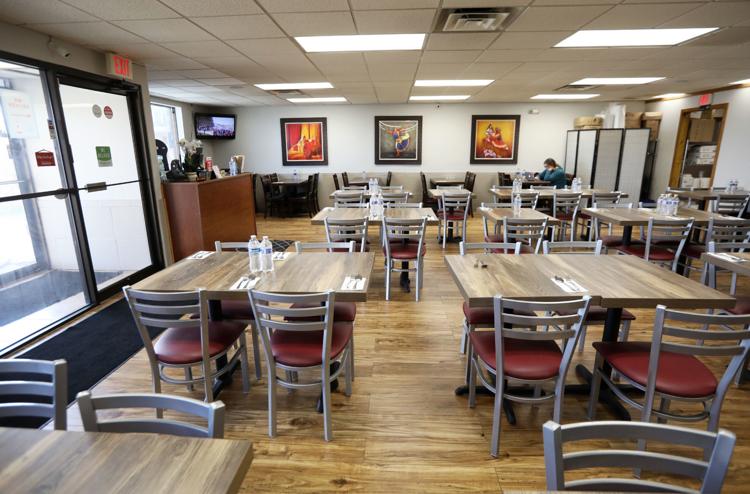 Indian music videos were playing without volume on two TVs perched in the corners. They were unobtrusive and lent some welcome color to the room.
Chutneys closed in September, and Shakunala put in a new floor and remodeled the kitchen before opening Jan. 4.
Shakunala said he knew one of the Chutneys owners, and when he had to leave for India, he asked Shakunala to take over. That's when Shakunala bought a franchise of Nawabi Hyderabad House. He said his is the first in Wisconsin, and the 20th in the United States.
The original Nawabi — which means "royalty" — is in Plano, Texas, Shakunala said. The Madison restaurant shares management with locations in Schaumburg and Buffalo Grove, Illinois.
I didn't realize "Nawabi" was part of the name until I spoke with Shakunala. It's barely visible on the sign, menu and website.
The first thing we noticed when we walked in was that each table had two or four bottles of Costco's Kirkland-brand water, depending on the size of the table. My friend asked for tap water, and we were brought water in disposable plastic cups, which negated the point of asking for municipal water in the first place.
We later learned that customers who open the Kirkland water are charged 10 cents each, which is less than cost even though Shakunala buys it in huge quantities. So, if he's going to bother with bottled water, why charge for it at all? He said subsequent bottles are free.
Shakunala said when he moved to Madison in 2014, he found the water "really hard."
On my credit card bill, the charge curiously showed up under "Telugu Ruchulu." I only realized it came from Nawabi Hyderabad House after Googling it. It was a final surprise from a restaurant that was full of them.
Stay up-to-date on what's happening
Receive the latest in local entertainment news in your inbox weekly!