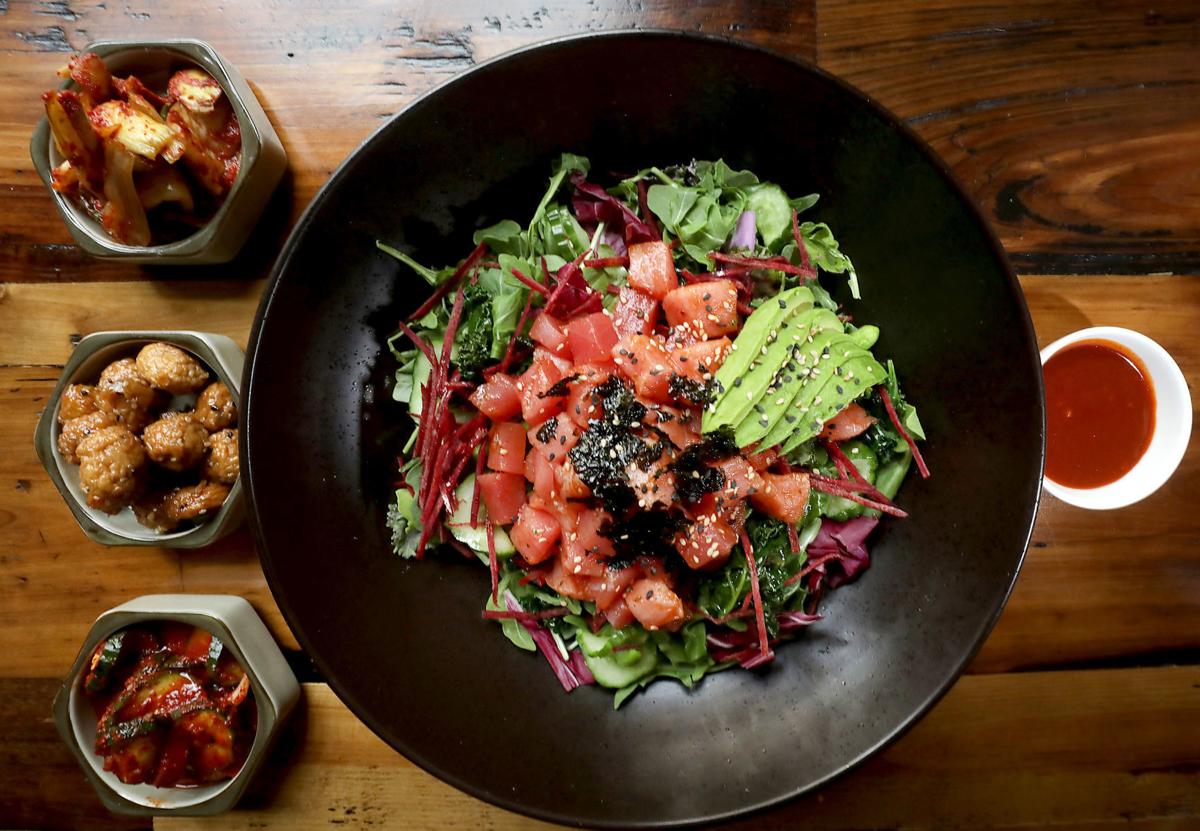 Mr. Kimchi has brought the restaurant location originally designed in 2005 for the glamorous Cocoliquot close to its former glory.
After Muramoto moved out in late 2016, Cuco's Mexican Fusion made the space somewhat garish and frenetic for a brief period.
While Cuco's was a decent Mexican-Japanese fusion restaurant that never won Madison diners over, Mr. Kimchi is an excellent Korean-fusion spot that seems to be catching on since opening in mid-January.
Owner Tai Park, who has three other restaurants — in Mount Prospect, Illinois; Beloit and Milwaukee — calls it "American-style, modern Korean cuisine."
Mr. Kimchi has a relaxed elegance, with birch trees in the windows and tasteful lighting. I was happy to hear the Delfonics song "Didn't I (Blow Your Mind This Time)" and other soul songs over the sound system.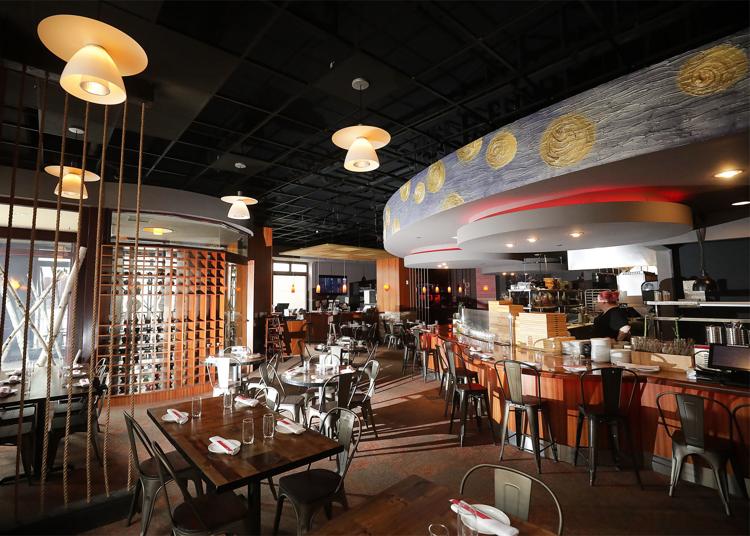 The only drawback was that the chairs weren't comfortable enough for a long dinner. Yet a friend and I took our time, enjoying the ambiance over a nearly three-hour meal. It was a Sunday night and the restaurant was doing a strong, sustained business.
Food comes from the open kitchen quickly, so we were able to order at different intervals.
The tteokbokki ($6) or spicy stir-fried rice cakes, are worth a visit on their own. A typical street food, the little dumplings were nicely chewy with a light sear on the outside. They were tossed in a sweet, spicy, garlicky gochujang sauce, or Korean red pepper sauce, which elevated them. The presentation in a large bowl-plate drizzled with sauce and garnished with micro greens was striking. In a nod to Wisconsin, the dish was also dusted with Parmesan.
The bulgogi rangoons ($7), another appetizer, were five delightful cream-cheese filled pouches that were lightly fried. There were hints of beef bulgogi — marinated and grilled meat — inside, but they were hard to pick up on.
You have free articles remaining.
Because the beef was barely noticeable, and because we were ordering in stages, we went with a bulgogi entrée, bulgogi ssam ($26). Ssam was explained on the menu as meat and vegetables with leafy greens to wrap them in. We had trouble identifying some thinly-sliced and fried lotus root, which made it less enticing. A small dish of ssamjang spicy paste was critical to the success of the meal.
The banchan, or small side dishes, were also appreciated, particularly the little, hard-boiled quail eggs, grilled shishito peppers, and pickled cucumbers with a delicious, spicy kimchi dressing.
The marinated beef had good flavor and came with smashed, fried purple and white fingerling potatoes. We had a choice between purple and brown rice, and the purple rice was dense and hearty.
I preferred our other entrée, a spicy tuna bibimbap ($19), which didn't conform to its menu description or to a typical bibimbap, Korea's celebrated rice dish. It had more in common with a large, unruly poke bowl. Cubes of raw tuna sat atop arugula, kale, edamame, avocado and brown rice. I generally choose white rice over brown rice, but white rice is not an option at Mr. Kimchi. However, the brown rice was actually quite tasty.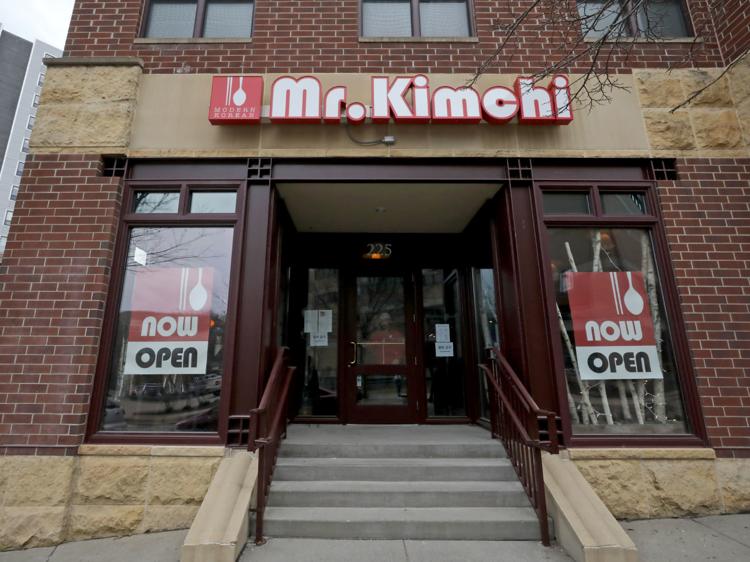 Gochujang sauce on the side added great flavor to the rice and lettuce, as it did with almost everything else we ordered.
Both of our main dishes could have served as a meal for two. They were priced that way, also. Our total tab was in the fine dining realm.
The cocktail menu is full of tempting choices, and I was pleased with my slightly sweet, almost clear K-Old Fashioned ($10) with soju, the national drink of Korea. The cocktail also had bourbon, orange bitters, simple syrup and pieces of orange and cherry.
The menu explains that soju is distilled from rice, grains, tapioca or potatoes and tastes like a "slightly sweeter version of vodka." My friend almost ordered straight soju, but it came in a 375 ml bottle, which seemed like too much for one person. She then decided on sake, but it was also only offered by the bottle. Instead, she enjoyed a glass of Maso Canali pinot grigio ($12) from Trentino, Italy.
We almost passed on dessert, but that would have been a mistake because the ice cream sandwich ($7) was a highlight of the meal. Ice cream with a faint green tea flavor came between two round Korean rice crisps, and the sandwich was cut in thirds and drizzled with chocolate sauce.
Mr. Kimchi was full of surprises, most of them good ones. If you ask me, "Didn't I Blow Your Mind This Time"? the answer would be yes.