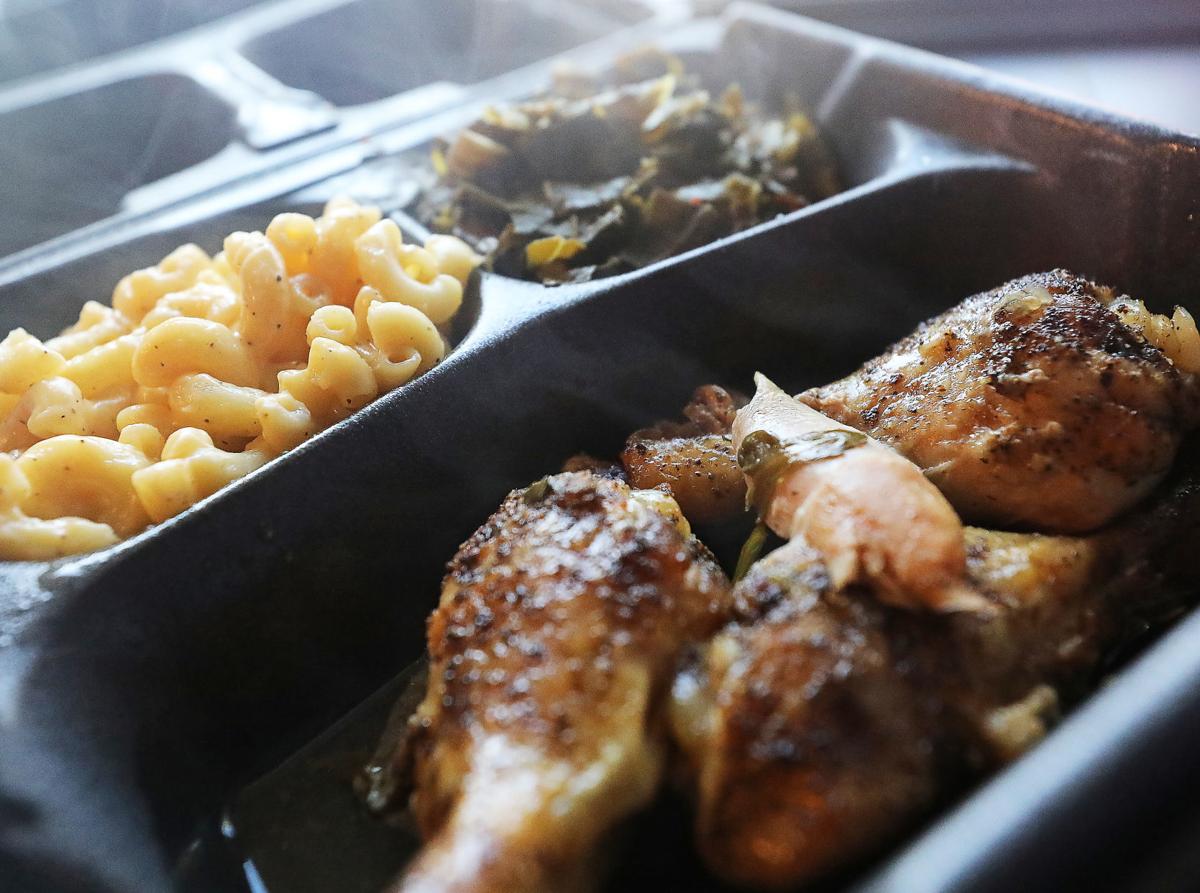 On the Marie's Soul Food website there's a big notice: "This is a TAKE OUT restaurant, no dine-in area is available."
It goes on to note that the few seats in the Monroe Street restaurant aren't for eating, they're for people to wait while their food is prepared.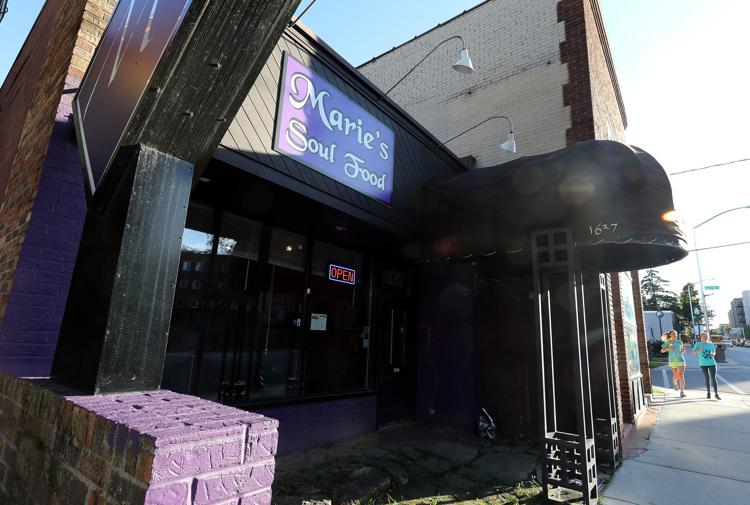 Fortunately, the drive from the Near West Side to the Near East Side was short enough that the chicken was still warm when we got it home. The smells alone made it worth the trip.
Owner Marissa Marie Holmes, 39, is still working the advanced tech support job she's had for 10 years. She decided to open the restaurant at the suggestion of her boyfriend of three-and-a-half years. He helps out, as does Holmes' sister and 20-year-old daughter.
"He liked my cooking and he thought it would be a good idea, so I decided to give it a shot," Holmes said. "I was wanting to do something different and maybe do something for myself. So we just ran with that idea."
Marie's is only open Thursday through Sunday and only in the evenings. Holmes would like to expand her hours, but isn't ready to quit her day job.
The menu is short, with four meat choices -- baked chicken thighs, fried chicken, ribs and ham -- and seven sides.
Meals are all $11.50, which includes: a meat, two sides, a cornbread muffin and a can of soda or water. Customers are also able to order a la carte, with meats at $6.25 and most sides $3.25.
During our visit, at 6:30 on a Saturday night, the kitchen was out of ham and the spaghetti side, but everything we ordered, with the exception of the corn on the cob, was worthwhile.
Best were the two chicken thighs, with meat that was juicy and easily fell from the bone. The fried chicken, surprisingly, was just a mix of wings and drumettes, five total. The coarsely-textured batter had good flavor and was non-greasy, and the little cup of homemade barbecue sauce on the side was perfect: not too sweet and not too spicy.
It takes 15 minutes for fried chicken, but everything else is ready quickly.
You have free articles remaining.
The pork ribs, two sets of two, were meaty, but with some fat. They were treated with pepper and slathered in just the right amount of Holmes' amazing sauce.
The clear side standout was the mac and cheese -- hearty, rich, cheesy and peppery. My 14-year-old daughter, a tough critic of macaroni and cheese, had only praise for it.
Holmes said sharp cheddar is one of the cheeses she uses. "I won't tell all the others, but I do make a cheese sauce that includes a couple of different cheeses."
The yams, cut into small, tender pieces, were also fantastic, and only modestly sweet. The dressing, or stuffing, had a smooth texture that didn't work for me. Adding yams and hot sauce to each forkful made it more interesting to eat.
The flavorful collard greens were another strong suit, and red pepper flakes made them spicier than expected. However, we had to be careful of something hard that turned up every few bites. When I asked Holmes about that, she said they were probably small bones from turkey legs and turkey wings.
Whatever you do, avoid the corn ($1.50), which was overcooked to the point of being inedible. I was pretty sure the half ear was the frozen kind, which Holmes confirmed. A little corn muffin ($1) was fine, and not overly sweet.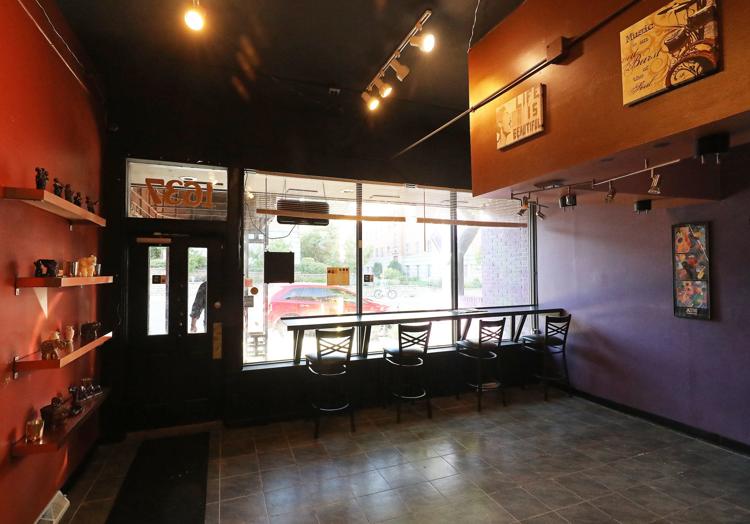 Holmes grew up in Madison, and worked at McDonald's and Burger King when she was a teenager at East High School.
She thought she had something different to offer Monroe Street. Her boyfriend found the place and she liked the layout. "It was not too big, not too small. And then it's down the street from Camp Randall where I can get a lot of exposure. It's a really great neighborhood."
Her landlords were welcoming, helpful and supportive, Holmes said. "It was just like we had already known them."
Holmes signed her lease early in the summer last year, but didn't open until this past summer, July 20, to be exact. She said her opening got delayed by a couple of issues.
She kept the big "M" sign from the previous occupant, Maurie's Fine Chocolates, and added a distinctive purple sign. My friend thought a sandwich board out front would draw customers and make her presence more obvious.
When he suggested that to Holmes, she told him that she has one on the way.
Holmes said that even though business has been "pretty good" so far, she's going to stick with her full-time job. "I don't want to make any impulsive decisions right now," she said.