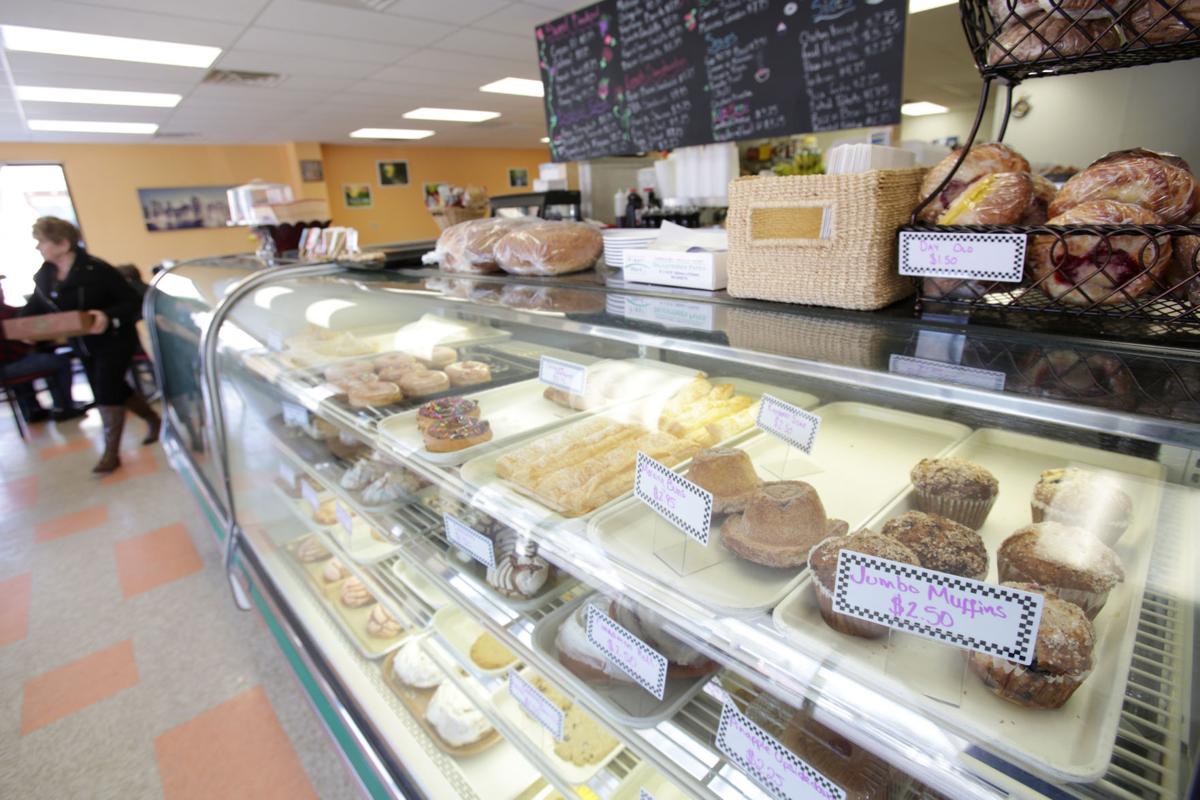 A sign by the cash register at Monona Bakery and Eatery, near Monona Grove High School, says teachers and students get 15 percent off.
Co-owner Claudia Santos heard me point that out to my dining partner, who's a teacher, and ignored us later when we tried to turn down the discount.
"Teachers are the foundation of society," she said. "There are no scientists without teachers. There are no doctors without teachers."
We hated to take the discount because prices are already low at the counter-service restaurant, which features many breakfast choices, along with some sandwiches and soups — all listed on a big chalkboard above the well-stocked bakery cases.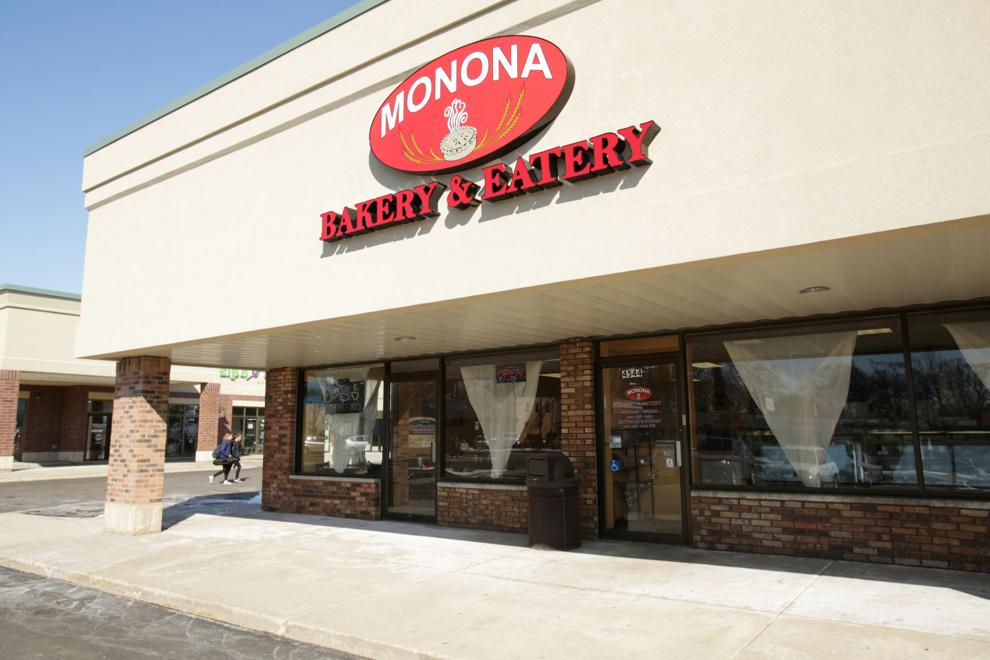 The day's two soups were highlights of an evening meal. A cup of mushroom soup ($2.75) was creamy without being thick, and packed with mushrooms and flavor. Meanwhile, a cup of tomato basil soup ($2.75) was somewhat flat, but perked up with croutons and grated cheese, which came on the side. A slice of bread also came with each cup.
We ordered the soups to accompany our savory croissants, one filled with egg and cheddar ($3.75), the other with turkey and Swiss ($5.25). These don't look like traditional croissants, although the bakery makes those, too. These are shiny and rectangular with the bread appearing more buttery than it tastes. The fillings weren't hearty enough to serve as dinner.
That's where the bakery case came in. The flan ($3.19) was about as good as it gets — smooth and creamy; and a triangular blueberry scone ($2.50) was huge, filling and packed with berries. I appreciated the sugar granules baked into the top, which gave it sweetness and texture. Less successful was a dry mint brownie ($2.38) with chocolate chips inside and a layer of frosting.
On another evening visit, when a friend and I ordered breakfast for dinner, my companion fell for Monona Bakery's danishes ($2.50), finding them similar to those at La Brioche. That's because Vicente Sacramento, Santos' husband, who is the other owner, worked as a baker at La Brioche for the past three years. (Little piece of trivia: the location of the Monona Bakery and Eatery briefly held a La Brioche location from 1996 to 1999.)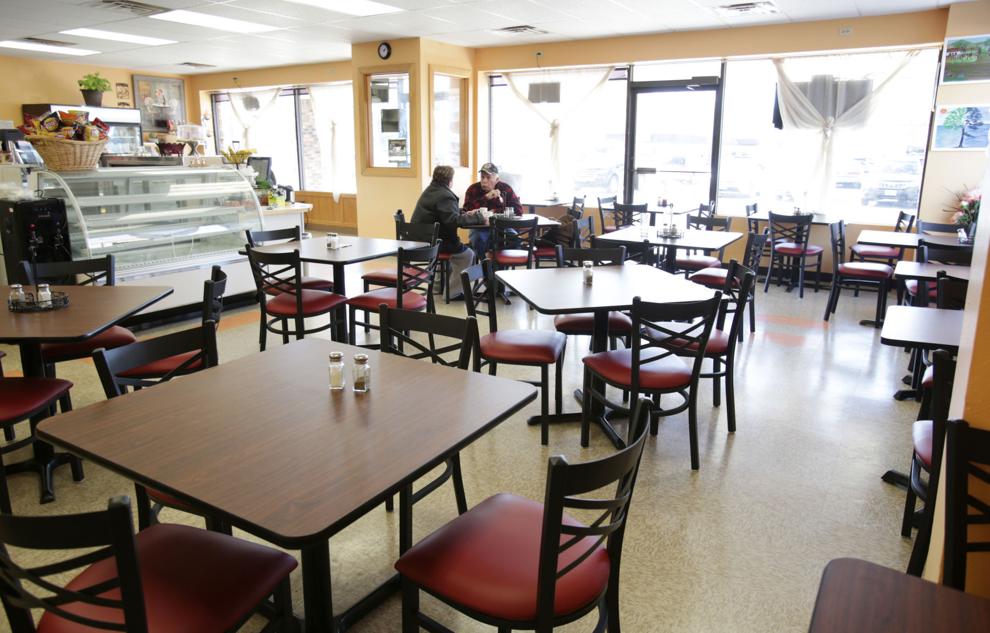 Sacramento is a longtime Madison chef, who, while working at La Brioche, also spent the past year and a half as a line cook at Estrellón. The bulk of Sacramento's cooking career was at the former Spanish restaurant La Paella for 13 years, 10 years as chef.
While Sacramento is from Mexico, and Santos is from Honduras, the Monona restaurant serves American-style breakfasts, with just a few Mexican touches. Santos talked up the spinach omelette with feta, but I can never pass up a salmon omelette. However, this one ($10.25) featured smoked salmon that was too salty.
It came with roasted potatoes that were ordinary, but enhanced by the Honduran ketchup Santos brought out for us to try. It was commercially made, but darker and richer than American supermarket versions.
Better were the breakfast tacos ($8.25), three single corn tortillas stuffed with eggs, chorizo, feta, tomato, cilantro, and a hint of jalapeno pepper without seeds. I asked for salsa, and Santos instead brought out some fiery homemade hot sauce. (Mild and medium versions are available.)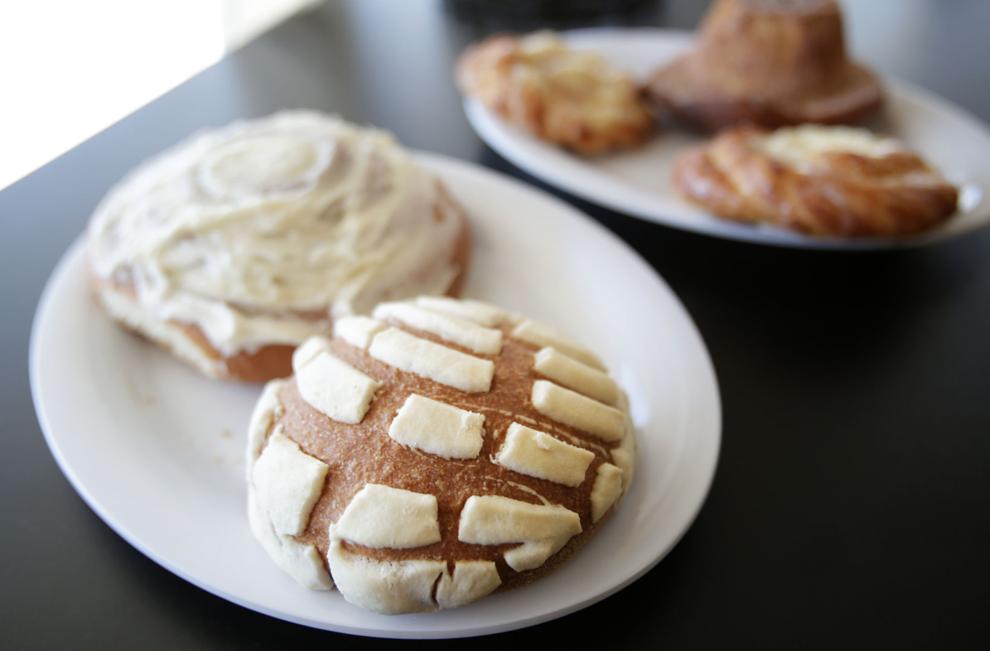 My favorite thing at Monona Bakery and Eatery is the pupusa ($3.25), a Salvadoran or Honduran masa cake stuffed with refried beans, cheese and fried pork skin. I had them leave out the pork skin, and the resulting snack was a treat. Santos brought some pickled cabbage and onions, which added flavor as well as crunch.
The fried yucca ($2.25), another Latin American favorite, was pretty bland, but got a boost from the sauce that came with it.
The bakery's morning buns ($2.50) are its biggest seller, Sacramento said. And it's easy to see why. The pastry was soft, moist and not outrageously sweet.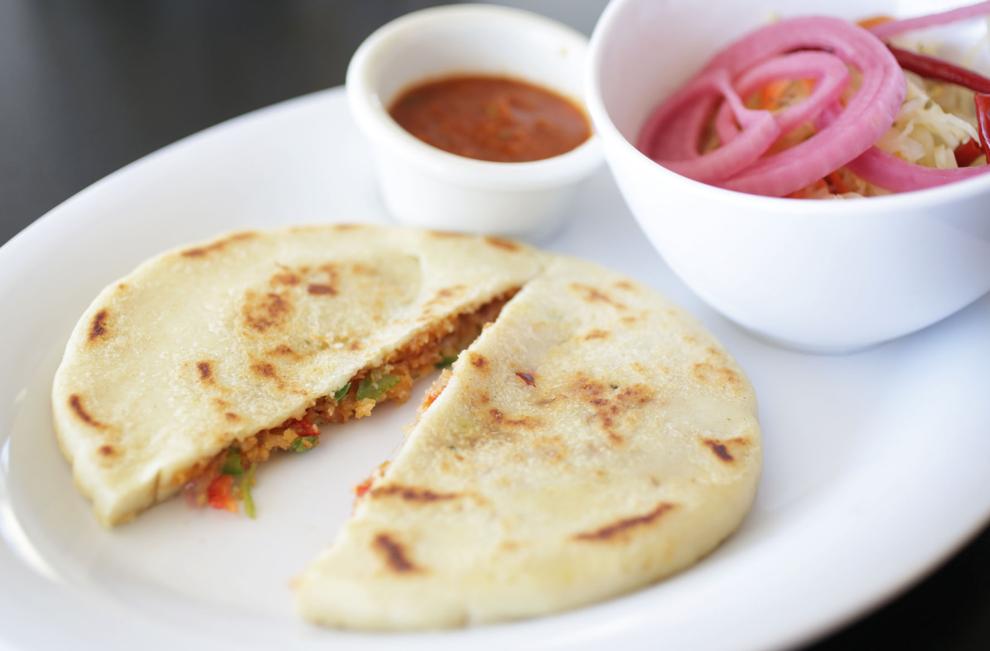 Sacramento owned Emian's bakery, in the same Monona Drive location as his new place, from 2005 to 2008. The location was most recently El Bolillo, where Sacramento worked for a short time.
He opened Monona Bakery and Eatery Feb. 17 after putting in a new floor, a new kitchen, and adding modest furnishings. The big room is brightened by Santos' small paintings of Honduran landscapes, most of which involve water.
The paintings, like the food and the people, show lots of heart and lots of care. Santos has a few tiny paintings displayed on the bakery case with messages like "Don't be bitter, be better" and "A smile is a gift, share."
Monona Bakery and Eatery gives you a lot to smile about.