Not surprisingly, the machete is the item not to miss at Senor Machetes, the new Mexican restaurant just off the Square.
Before talking to Noel Quintana and his wife, Ofelia Garcia Anchondo, who opened the restaurant Feb. 17 next to the Argus, I was unfamiliar with the edible machetes and thought the name might scare people away.
But now that I've had their signature item, I can see why someone would want to put its name in lights.
Like a quesadilla, but longer and narrower — but not as slim as its namesake weapon — the machete comes in three sizes and is filled with melted Oaxaca cheese, a choice of meat, corn and jalapenos. It comes with some raw vegetables on the side, as well as little silver cups filled with red onion; tropical pico de gallo with cucumber, pineapple and habanero; and sour cream. We added guacamole for 99 cents.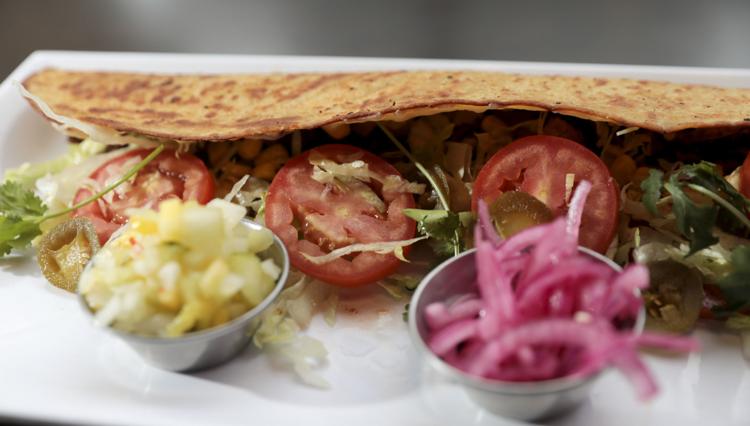 The chorizo inside was a good choice, and the thick tortilla shell is grilled with butter, making it golden, crusty and delicious. The small, 9-inch version ($6.99) was plenty big for dinner. I'd be curious to see the 16-inch one ($9.99) and especially the 22-inch one ($13.99).
Another standout at Senor Machetes are the lime margaritas, blended or on the rocks. Like the machetes, they come in three sizes ($5/$6/$9), and are also available by the pitcher ($15). The glasses had a salted rim, and the mix was perfect.
The tamales ($2.50), which come in rojos or verdes, are better than most. The red sauce was dark and smoky, and the green sauce had some good heat. There was a small portion of pork in the rojos and a small amount of chicken in the verdes.
I made the mistake of ordering a veggie taco ($2.50), described on the menu as having sautéed bell peppers, zucchini, mushrooms, onions, avocado, lettuce and cheese. It sounded more interesting than it was. Mainly, it had underseasoned broccoli, not listed on the menu. It came in a double corn tortilla and certainly looked pretty with chopped tomato, lettuce, cilantro and queso fresco on top.
Better was a steak taco ($3) featuring lean, well-grilled, and nicely-seasoned meat, and a campechano taco ($3), which, before I ordered it, Garcia Anchondo described as a mix of steak and chorizo. I later learned that campechano ("hearty" in Spanish) tacos can be a mix of sausage and other types of meat — basically, whatever's handy. Both tacos came with plenty of onions and cilantro.
A burrito ($8) with chicken featured shredded meat rolled with rice and beans and hints of cheese, lettuce and tomato. It was served attractively on a plate with sour cream, guacamole and pico de gallo. Both the burrito and taco plates featured an appreciated vegetable garnish.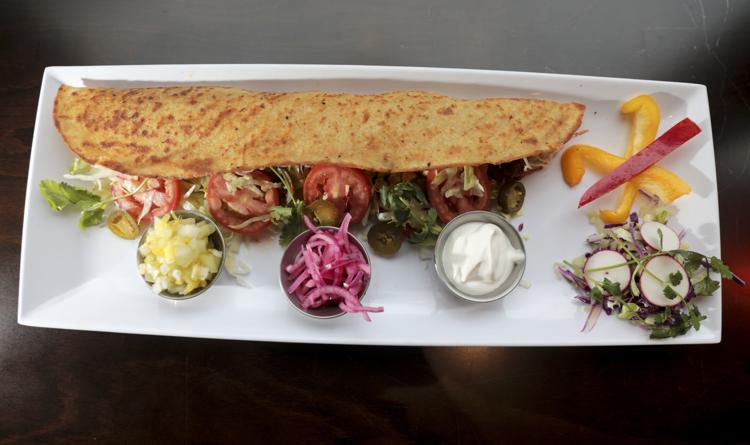 If it's not offered, ask for hot sauce. The green and red homemade sauces are essential, and come served in the same square dishes as the complimentary salsa that servers bring when you're seated. The chips and salsa were OK, but hardly special.
My dining partner went crazy for the cowboy queso ($6) appetizer and was still talking about it days later. The warm, liquidy cheese dip had ground beef and a touch of cilantro and tomato. I've had better queso dip that doesn't taste as much like processed cheese. Nonetheless, it was a fun indulgence.
Another starter that was also fine, but not habit-forming, was the scallops a la Senor Machetes ($8). The menu advertised grilled scallops with honey Dijon guacamole. What arrived were four rows of four well-seared baby scallops when I'd been expecting full-sized scallops. Clumps of standard guacamole with no detectable honey Dijon flavor sat between the rows. It was more salty than anything.
A small slice of flan ($5) for dessert was the final highlight, beautifully served with a light syrup and a maraschino cherry on top. I split it with my companion, but we should have each gotten our own.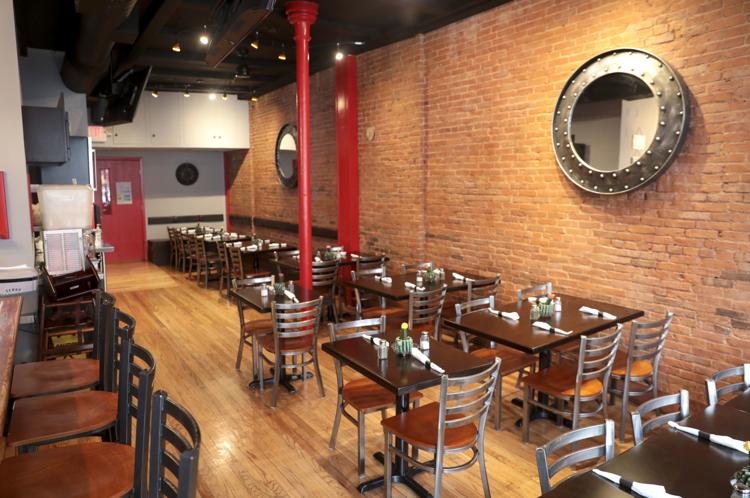 The atmosphere at Senor Machetes isn't much different than Francisco's Cantina, which was in the same spot for seven years. It's got the same exposed brick wall that gives the space a sophisticated, urban feel. The cozy space has a small, cute bar in the corner, near the front door.
Traditional mariachi music is a nice touch, as are the flowering cacti on each table and the spiffy black uniforms servers wear.
Given the location and the atmosphere, my friend and I were happy to find such reasonable prices.
"How's the food?" asked Garcia Anchondo, who waited on me during the second of my two visits, a slow Saturday lunch.
"I like to hear that," she replied.
It's my guess she'll be hearing that a lot. Especially from people who order the machete.