Taking stock of the year in restaurants points to how lucky Madison diners were in 2018 when it came to great food and exceptional variety.
This year-end wrap also takes into consideration gorgeous spaces and excellent service, a trick that's getting harder to pull off in a local economy with near full employment. Restaurateurs routinely complain about how hard it is to find and keep staff.
It's amazing how many food entrepreneurs continue to spend the fortunes it takes to create beautiful restaurants, wonderful menus and delicious food. As always, 2018 gave Madison-area diners many new choices and pleasures.
Most of the restaurants that follow are new. Some are just newly reviewed.
Pasture and Plenty
This Near West Side gathering spot turns out some of the best food in Madison, after starting out slowly just offering meal kits and Wednesday night dinners. In July, the counter-service restaurant added breakfast and lunch on weekdays. Two dishes that regularly change ingredients depending on what's in season, are perfect: RP's pasta bowl with a garlic cream sauce, and the daily grain bowl. Soups are also reliable here and served with homemade focaccia.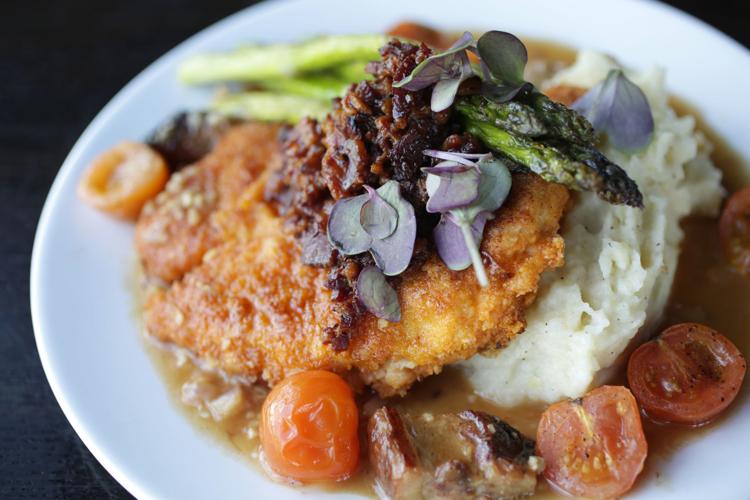 4 Sisters
The menu leans heavily on seafood, with fine-dining prices that seem reasonable, but can add up quickly as you select tapas. Black garlic scallops were plump and tender and bathed in a sensational black garlic cream sauce. Duck confit was tender and flavorful, and the dish was also notable for its jicama-pineapple-cucumber slaw with spicy jalapenos and sweet chili beurre blanc.
Mint Mark
Long after you leave the restaurant your mind will fixate on the best dessert in town: The skillet cookie, which arrives in an extremely hot cast-iron skillet, melding brown-sugar-bourbon ice cream and butterscotch sauce into a gooey, molten cookie. The batter has rye, brown sugar and chocolate chips, with the alcohol tamping down the cookie's richness. Also unforgettable is the bagna cauda ("hot bath") cauliflower, roasted and deep fried.
Strings Ramen
Strings has two Chicago locations, and opened a Madison one on Frances Street in early 2018. The tonkotsu ramen — one of Strings' four ramen broths — is one of the best bowls of ramen in Madison. The cloudy broth offers creamy comfort with a deep, rich pork flavor. The rectangular-shaped noodles are made in Chicago on a Japanese noodle-making machine and brought to Madison twice a week. Or go for the yaki soba, a stir-fried noodle dish with fried egg and pepperoni.
Nook
You have free articles remaining.
Dinner at the cozy new tasting-menu restaurant Nook isn't a slam dunk, but it feels fresh and fun, performance art as much as nourishment. And owners/chefs Noah and Julie Przybylski have the culinary chops, attention to detail, and personality to pull it off. Particularly noteworthy during a recent 9-course meal was an avant-garde caprese with small balls of mozzarella and oven-dried tomatoes in a flavorful tomato broth; and a tender "eye of the ham" cut of pork in a fantastic rhubarb sauce.
Poke places
Poke Plus & Teriyaki, 615 State St.
Poke It Up, 540 University Ave.
Poke Poke, 600 Williamson St.
Poke Plus offers only completely customizable versions of the popular Hawaiian raw fish, rice and salad bowls, but with great ingredients. Poke It Up distinguishes itself by being the first dedicated poke restaurant to serve poke rolled in seaweed. Poke Poke's signature ocean feast, with ahi tuna, scallops, shrimp, octopus, snow crab leg, tobiko and macadamia nuts, has many imitators, but can't be beat.
The Tin Fox
This restaurant bravely opened on Monroe Street in May amid the street's reconstruction project. It made it through with creative, well-executed food, including beef tacos with marinated short rib, kimchi and onions in a superb steamed bao bun. The pancake-battered cheese curds were another winner, served with a cup of thin maple syrup to go with the pancake-batter theme.
The Lone Girl Brewing Company
114 E. Main St. #101, Waunakee
The enormous restaurant and brew pub, with 7,000-square feet on its ground floor alone, got mixed reviews after it opened in June 2016. More than two years later, Lone Girl is killing it. Don't miss the exceptional chicken gumbo, which could put to shame versions served in dedicated Cajun or Creole restaurants. Another sure thing is the meatball hoagie, its meatballs a blend of beef and chorizo.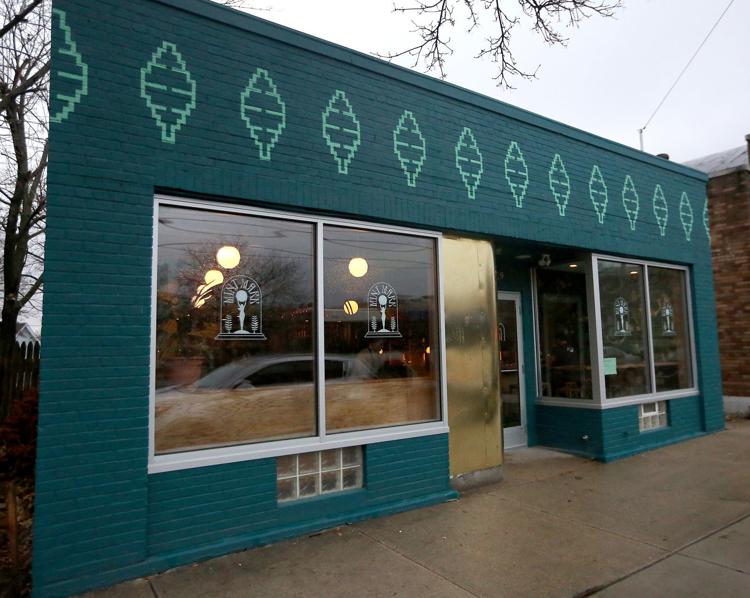 La Kitchenette
The charming room can feel crowded, cramped and noisy — just think of it as energy and life. The food was unequivocally delightful, starting with a perfectly-constructed French onion soup gratinée and finishing with a thin crepe with Nutella and a dab of whipped cream. I'm continually searching for the best breakfast potatoes and La Kitchenette has a contender. Its persillade-style preparation uses garlic, parsley and butter, the way escargot are often served in France.
David's Jamaican Cuisine
Friday night is the best time to visit David's Jamaican Cuisine because it's the one night each week the restaurant serves its delicious, generous buffet with many of the hits from its regular menu. The restaurant, which this year moved a few buildings up the street and reopened in mid-May, also offers a weekday lunch buffet. Personal favorites include the pineapple tofu, mango chicken, jerk pork and potato salad.