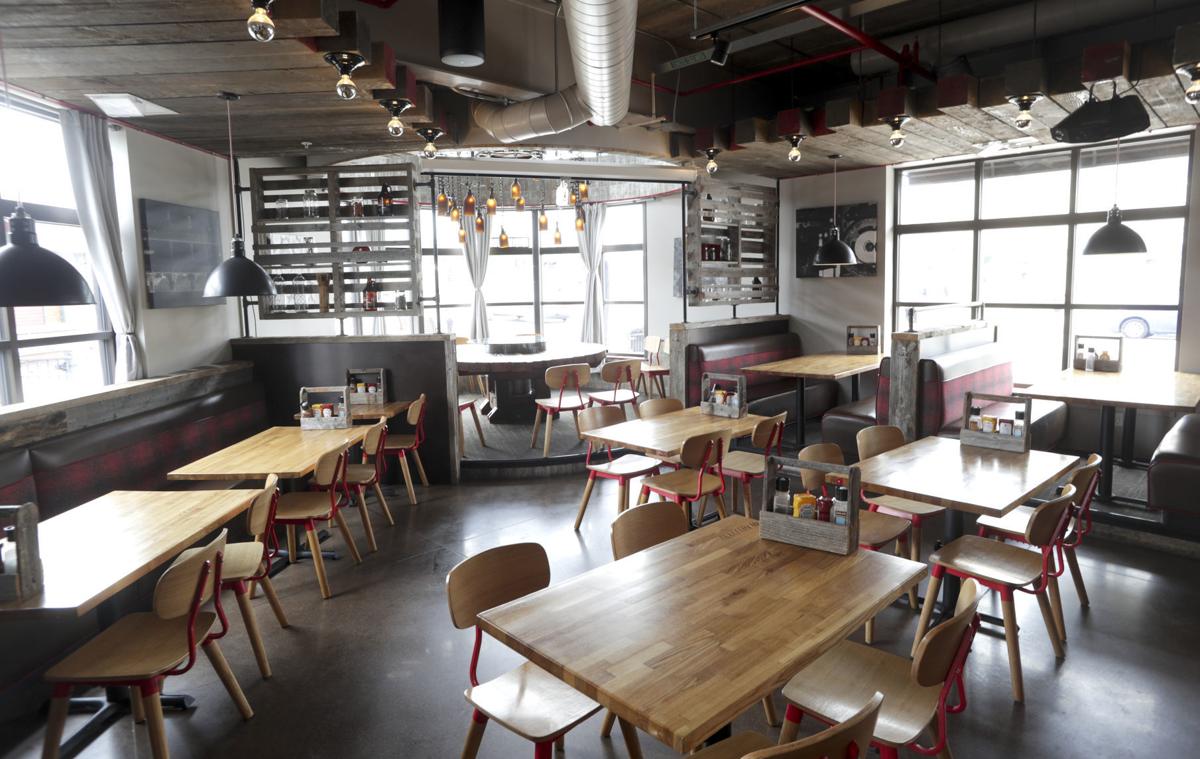 The only Waunakee in the world now claims a one-of-a-kind brewery and restaurant.
The Lone Girl Brewing Company, with its massive 7,000-square-foot ground floor, got mixed reviews after it opened in June 2016. Two years later, it's killing it.
I was first there a year ago for a friend's 50th birthday party and had an exceptional stout beer and an excellent bowl of chili made with the same beer. It made me want to go back for a full meal, something I finally got to do in May.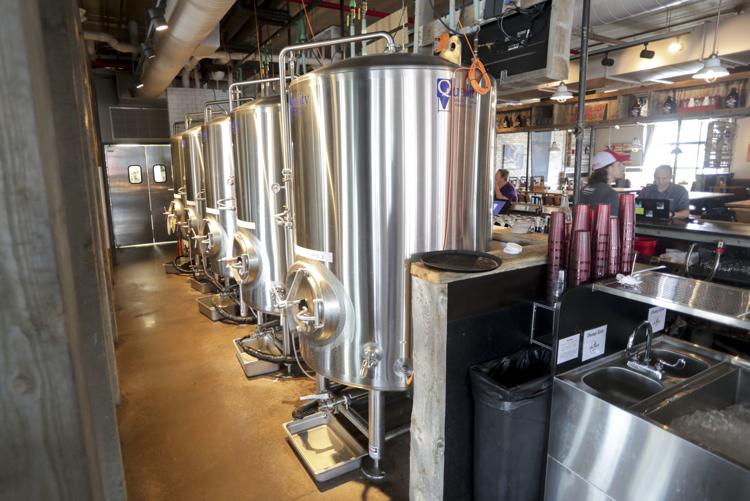 Kevin Abercrombie, who owns the business with his wife, Kerry, and Paul and Tammi Kozlowski, (plus a group of investors who own 10 percent), said they've gone through two chefs, and in the past six months have been better about portioning and consistency.
Chefs Tyler Daneuser and Evan Whitaker were promoted from line cooks and have been working with a kitchen consultant, Abercrombie said.
Fans of the chili were disappointed when he took it off the menu in favor of Lone Girl's chicken and sausage gumbo, he said.
While the chili was good, the gumbo ($6, $9 or an entree for $14.50) could put to shame versions served in dedicated Cajun or Creole restaurants. You'll want the entree-sized meal. The cup, as an appetizer, held a good amount of meat and the right level of spice.
Abercrombie said the recipe developed out of a gumbo his wife made at home. People who tried it would crave it and ask her to make extra they could give as gifts. His chefs and consultant made it restaurant-worthy "and converted the chili lovers into gumbo lovers."
He tried to explain to me why the restaurant couldn't offer both, but I wasn't convinced.
Another menu item that's as good as it gets was the Marsala ravioli ($15.75), but Abercrombie said it just came off the menu for the summer. He promises it will be back in the fall.
Big, rectangular pillows were filled with cremini mushrooms and goat cheese and bathed in a wonderful Marsala sauce with roasted creminis, red onions, braised kale, grilled asparagus and sweet peas. It was topped with shaved Parmesan.
The beef stroganoff ($16.25), with its great garlicky flavor but slightly tough meat, just came off the menu, too.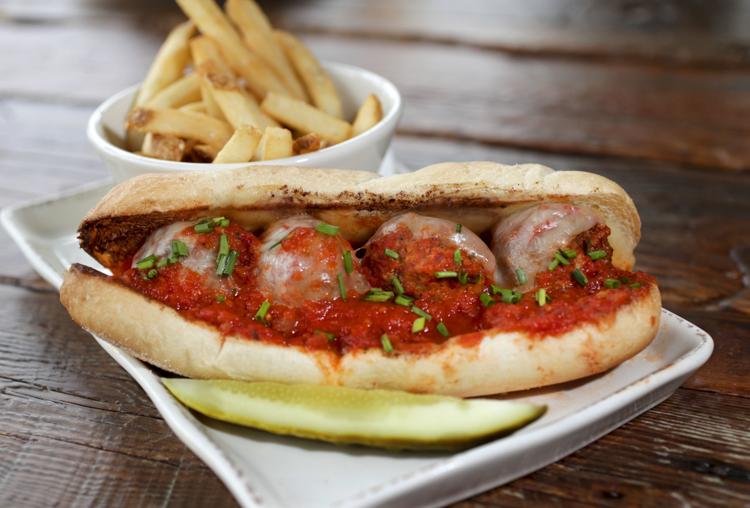 You have free articles remaining.
The meatball ($10.50) appetizer we ordered stayed, sort of — it's turned up on the new menu as a sub, Abercrombie said. The meatballs were a fine blend of beef, pork and chorizo, enhanced by a slightly spicy tomato basil sauce, a hint of saffron aioli and some queso fresco.
My daughter ordered the kids' mac and cheese ($7.50) and was given a choice of sides. We were both surprised by the size and scope of the salad she was served as her side. The mac and cheese was generous, too, just not particularly cheesy.
For dessert, the chocolate chip cookie bar, or "snookie bar" ($8) was a hit, particularly with my daughter. Topped with chocolate ganache and crumbled Snickers, it came with soft-serve vanilla ice cream. It tasted every bit as good as it sounds.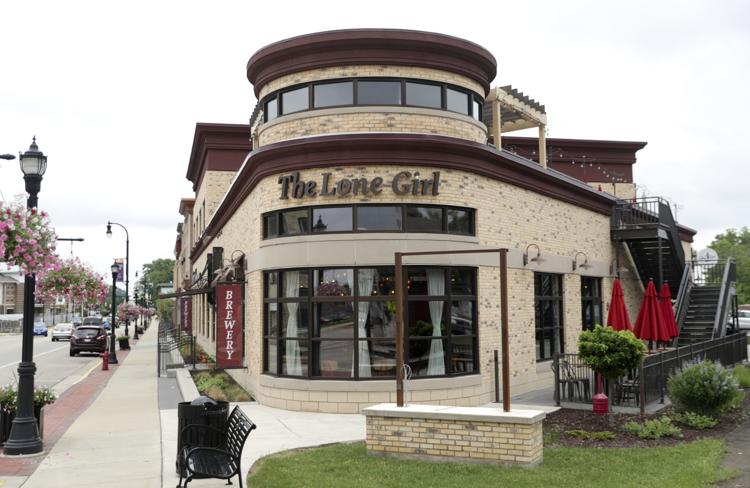 The Abercrombies also own the upscale neighborhood bar Matilda in Chicago's Lincoln Park. It's been there for 20 years, and does far less in food sales than Lone Girl, Abercrombie noted.
Abercrombie worked his way up at Matilda from the bottom. He started checking IDs there in 1997, bought half of it in 2004 and the other half in 2010.
The couple moved from Chicago to Waunakee seven years ago to raise their family. Between them, the Abercrombies and the Kozlowskis, the other owners, have seven young children. Only one is a girl. And that's where the name Lone Girl comes from.
That Lone Girl, Avary Abercrombie, is in good company when she visits the restaurant, however, if my Saturday dinner visit was any indication.
We couldn't get a seat outdoors, so we settled for a roomy booth indoors. The only problem was all the chaos inside with lots of small children and babies at their fussiest.
But the commotion was nothing a flight of Lone Girl's fantastic beers couldn't help mitigate.
Two of us shared six, 6-ounce glasses ($2 apiece) that came with a cheat sheet indicating what was what. Picking a favorite was hard; many could have won that spot, including the Sweet Baby Stout.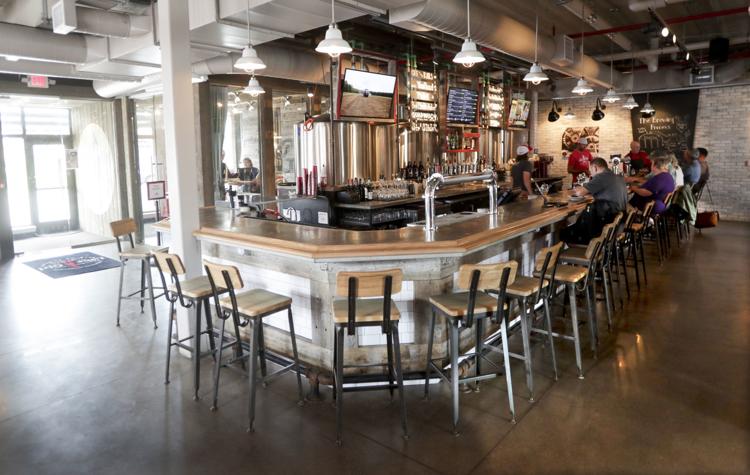 My companion, who before tasting it, said he didn't drink dark beers, reconsidered after tasting this stout with its intoxicating coffee and chocolate flavors. Its alcohol by volume is a moderate 5.5 percent.
Another contender was the smooth, rich Red Banks amber ale. Other good picks: the Belgian Blonde, the strawberry basil wheat, the Pilsner with Attitude, and the mango wheat. There wasn't a false note in anything we selected.
Lone Girl has 12 beers, including a pale ale with a name that could describe most of the food and beer I've sampled here: "Yes Please!"