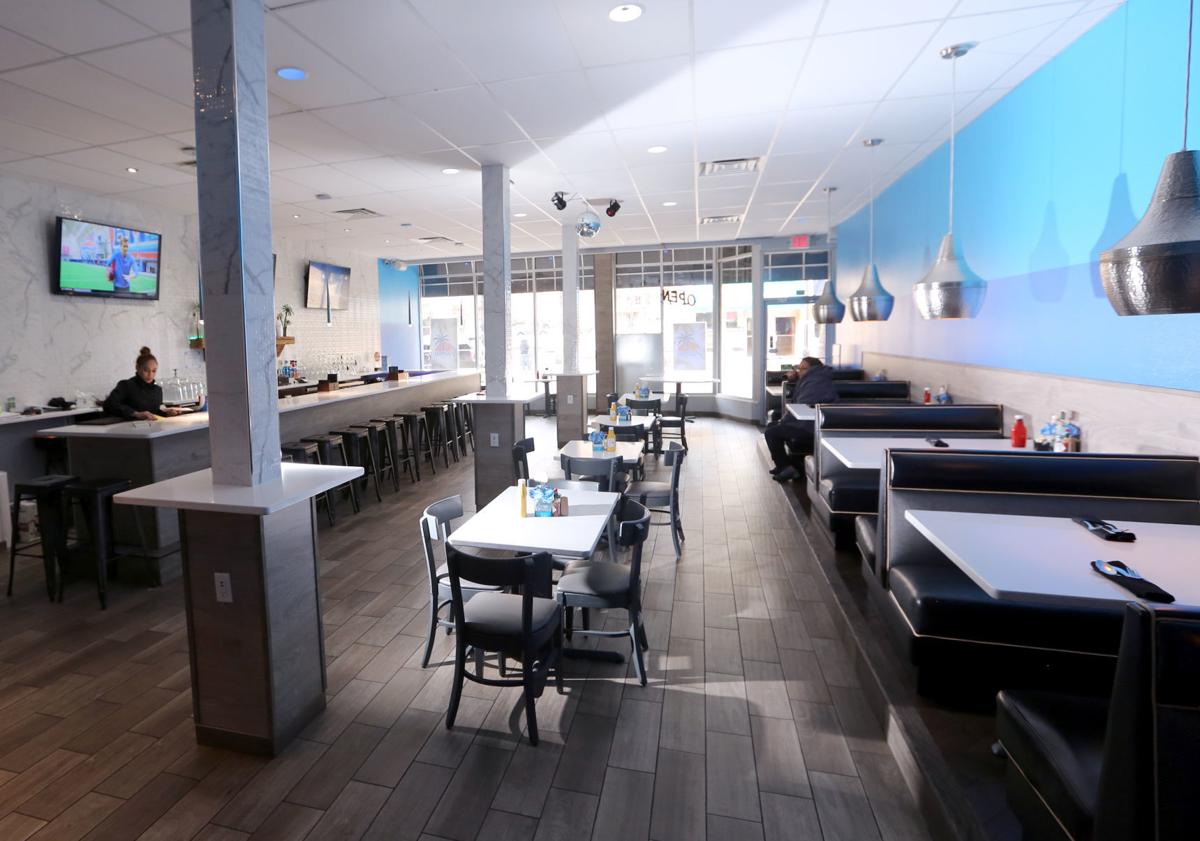 The restaurant location that was most famously the Yellow Jersey bike shop for almost four decades has gone through many concepts in the past few years. But now as the Latin-themed Palmas Bar & Lounge, it's got a fighting chance.
Iris Amaya is from Honduras, her husband, Eliud Villalva, is from Mexico, and their menu incorporates foods from both of their home countries. The menu also includes cuisine from the Dominican Republic and Venezuela. Wisconsin is represented by cheese curds.
The couple is partnered with Kassia Peralta and Rafael Gonzalez, another married couple, who are from the Dominican Republic. All four do the cooking and prep.
The place was sadly empty when I visited on Valentine's Day, a fact made more depressing because of the effort and expense Amaya went through to decorate the restaurant. She'd made a lovely centerpiece for each table and put hearts up over all the booths.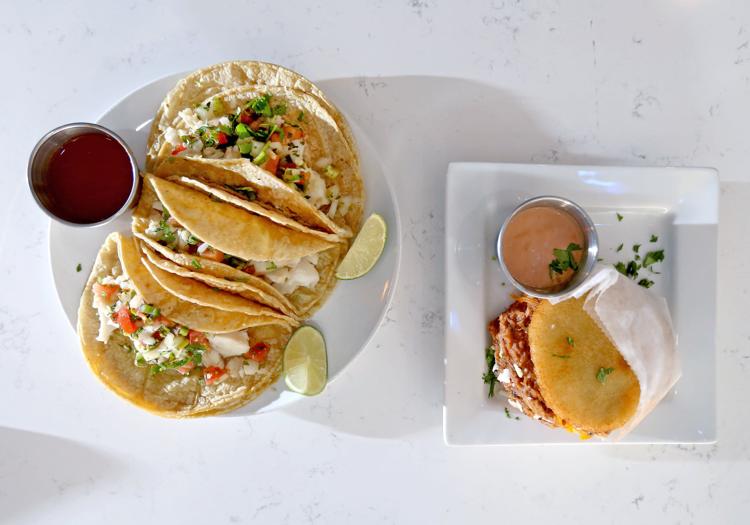 But as soon as the food starting coming out, we got beyond that initial heartbreak. My favorite item was a Venezuelan barbecue beef arepa ($4.99), its thick maize pocket greasy to the touch, but overstuffed with delicious, shredded barbacoa with a subtle sauce.
It can also be ordered with cheese or ground beef, and came with a wonderful mayo-based sauce that the menu describes as pink, but actually had more of an orange color.
Palmas' empanada ($3) was also a winner and remarkably non-greasy. There are many filling choices, and the vegetarian one was thick with well-seasoned eggplant and red and green peppers. It came with the same sauce.
The baleadas ($3), a traditional Honduran specialty, was a nice discovery, its thick flour tortilla folded over blended and fried red beans, cheese and eggs. It would be a great breakfast.
A fish taco ($2.75), meanwhile, suffered from salty, strong-tasting tilapia, but I appreciated the grilled, double corn tortilla filled with pico de gallo.
The only real mistake we made in ordering was with the chop suey, called shop sui ($8.99) here, with shredded chicken and lots of vegetables including thin, limp pieces of Mexican chayote squash that was flavorless. The noodles didn't have much taste, either.
The meal came with garlic bread made with chewy grilled homemade bolillo and had no butter, which was sorely needed.
What I did appreciate was the unexpected basket of thin, warm, homemade chips Amaya, who waited on us, brought out with a spicy green salsa.
Villalva said that before opening the restaurant, he and Gonzalez had a difficult job loading boxes onto pallets for Sysco, the food distribution giant.
"We are just trying to do something for ourselves and leave a legacy, probably for our kids," Villalva said in describing the reason he and his wife wanted to take over the restaurant.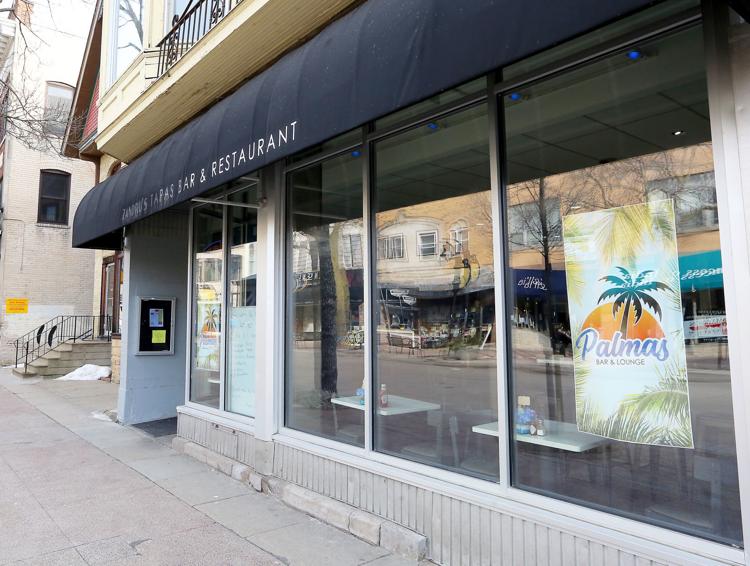 There are a lot of Mexican restaurants in Madison, but the partners had the idea to combine foods from each of their backgrounds, he said.
"This way people can try something from different countries in one place, put together," Villalva said. "So people can know better about different countries, not just one."
Alberto Santos, an original Palmas owner, and partner in Zandru's Spanish tapas restaurant in the same spot before that, turned over the business earlier this year to the current team.
Abdallah Lababidi, who owned Palmyra Mediterranean Grill in the same space for two years before Zandru's, and was also involved in the tapas restaurant, still has a small share of the business, but is a silent partner, Villalva said.
I was glad to learn from Amaya that the partners had other Valentine's Day customers later that night. She also mentioned that the restaurant offers DJs and dancing Friday and Saturday nights until late.
Palmas, even though its inviting atmosphere feels upscale, keeps its prices low and geared toward students.
The new restaurant's formula is a sound one, and the owners know what they are doing in the kitchen. With any luck, Palmas will be the first restaurant in the former bike shop to wear the yellow jersey.