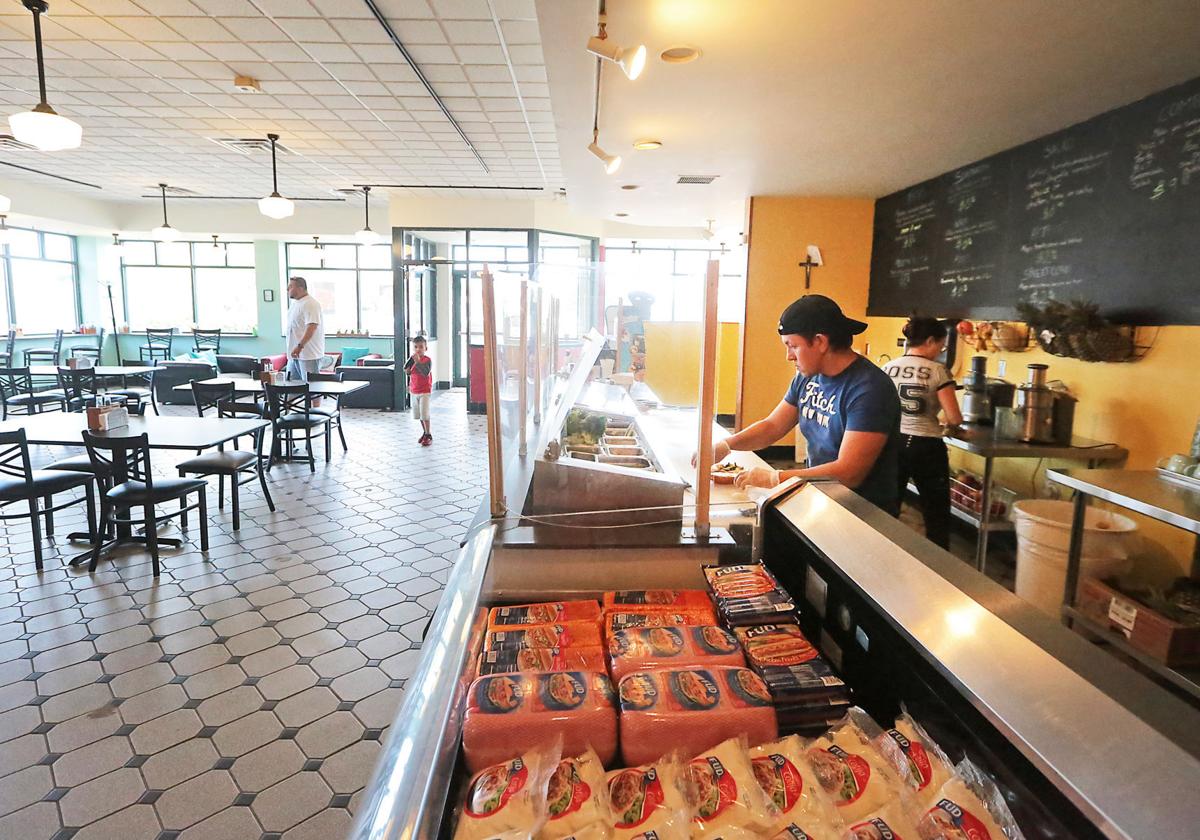 La Nopalera is that rare find: A restaurant that sells fresh-squeezed juice at a reasonable price and makes exceptional sandwiches, too.
Finally, a sit-down restaurant that rivals what Kimoanh Nguyen does with her Natural Juice cart on Library Mall, where she sells juices with up to 10 ingredients and prices them so it doesn't feel like such a splurge.
Karina Galan and her mother, Maria Escajadillo, with help from Galan's husband, Hugo Galan, opened La Nopalera in April on Madison's West Side, giving new life to a former Subway sub shop. The transformation is remarkable.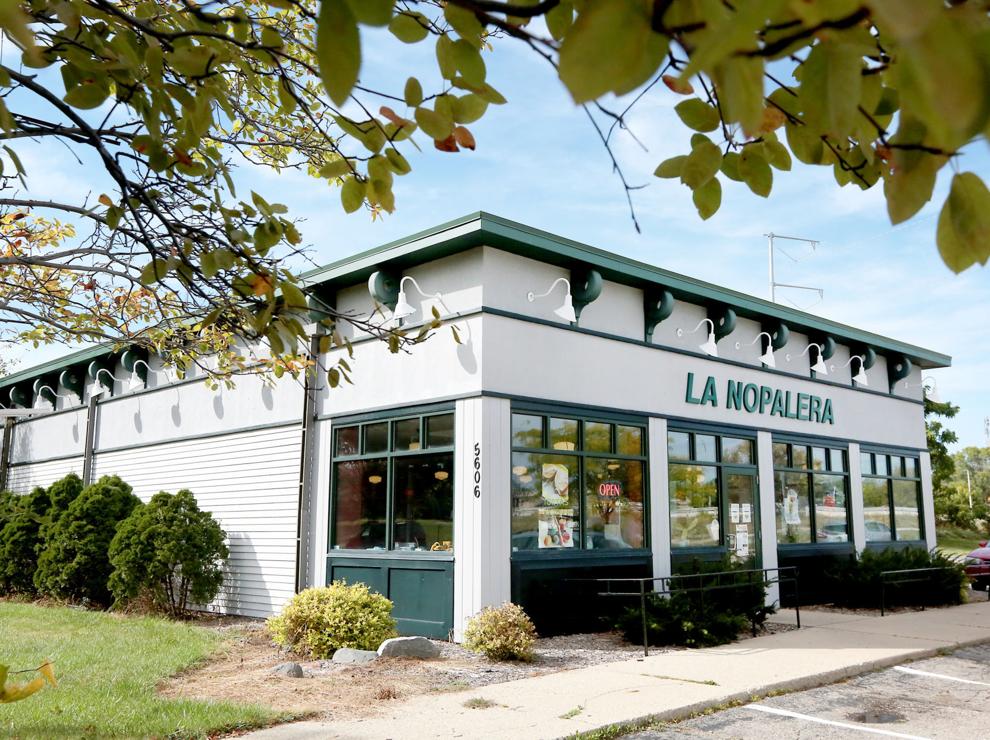 The shop is near Vitense Golfland, and shares a driveway with Michael's Frozen Custard. The exterior bears no resemblance to the old sub shop, and inside, it's clean and spacious, with almost as many couches as tables, and counter seating along the window ledges. A child's play area is tucked into a corner.
Typically, it's Karina Galan who will blend and squeeze your juice after you choose your ingredients from an impressive list of apples, cucumbers, cactus, kale, pineapple, oranges, beets, carrots, celery and spinach.
Cups cost $4.35 for an invigorating 16 ounces, $4.85 for 20 ounces, and $5.25 for a 24-ounce serving.
My favorite combination so far has been apple, cucumber, pineapple, orange, beet and kale. Galan doesn't mind if you choose them all, and my order got so long, I wrote it out on a slip of paper. The most popular is carrot, beet and pineapple, she said.
It's interesting how she sticks the whole large chunk of pineapple into her juicer. Much of the pineapple peel ends up discarded in the blender, but there's a fair amount of fiber at the bottom of the cup once the juice is gone. The skin has nutrients, Galan tells me.
Galan uses a manual-style orange-juice squeezer, so customers don't get pulverized orange peel in their drink.
It's hard to top these juice blends, but La Nopalera, also identified as "Fruit Fountain" on its paper menus and business cards, makes yogurt and fruit concoctions that are as good or better.
Customers choose mango, strawberry or peach drinkable yogurt and Galan loads it up with fruit (pieces of cantaloupe, apple, mango, bananas, strawberries, raisins) and granola. It's like a fruit salad suspended in yogurt, or a healthy parfait, and is an ideal breakfast or dessert. They cost $5.75, $6.35 or $6.95 depending on the size.
The name, La Nopalera, comes from nopal, or cactus, in Spanish, and cactus is available as an ingredient blended into juice or in a quesadilla. It also can come in a wrap or on a salad.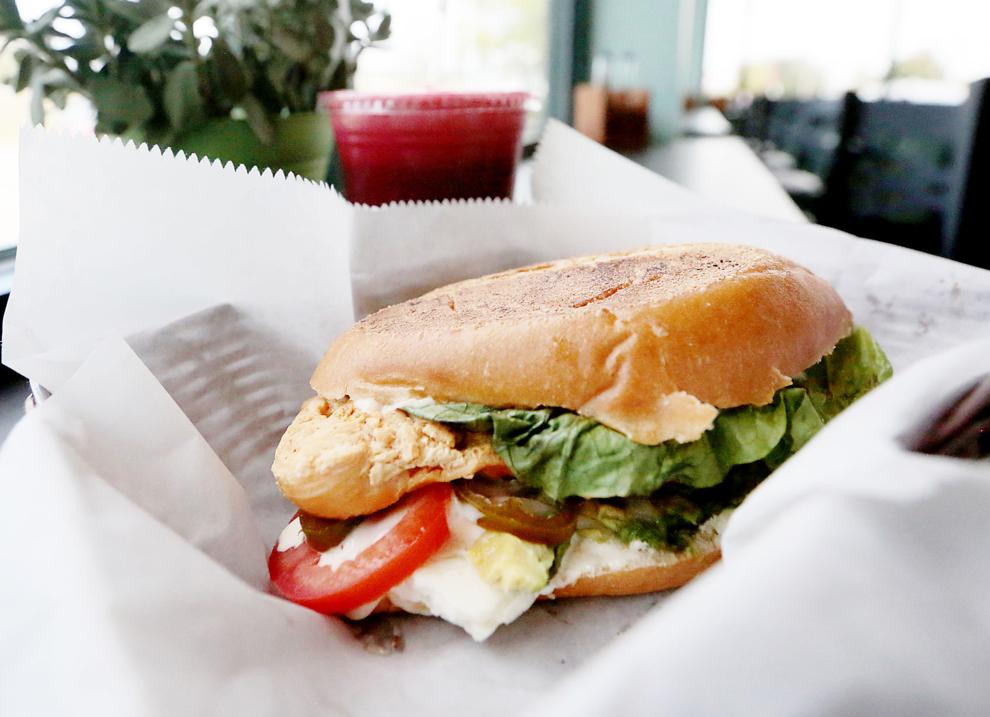 I'm partial to the tortas ($6.45) served on soft, but sturdy grilled buns shaped like a football. They come with a number of meat choices, including a thick and juicy chicken breast. Tomato, leaf lettuce, avocado, mild Mexican panela cheese and a non-spicy chipotle ranch sauce combine beautifully.
Another outstanding sandwich is the BLT ($6.45), served on the same delicious bread with loads of meaty, well-cooked bacon and unexpected avocado and cheese. Citrus mayo lends another surprise flavor that works.
The sincronizadas ($6.45) and quesadillas, both with melted cheese between flour tortillas, are pretty interchangeable. Sincros have ham, tomato and avocado, and quesadillas have a choice of chicken or cactus. Add jalapeno or chipotle mayo for a kick.
The restaurant's elote or street corn ($2.95) isn't my favorite version, but the corn is cut fresh from the cob. It comes covered in finely grated queso fresco, a dusting of Tajin spice, a squeeze of lime, and a spoonful of mayo in the center.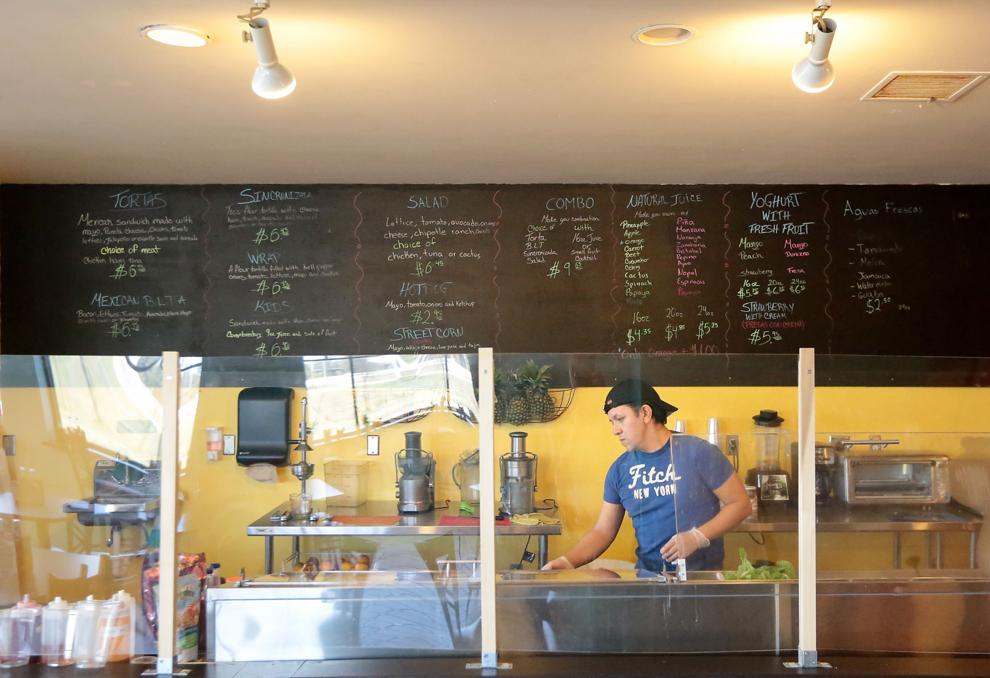 If juice feels too heavy or sweet, you can get an agua fresca ($2.50), water with fruit and a touch of sugar. Mine with watermelon was terrific, and had so much melon it was like drinking watermelon juice.
Don't miss the flan ($3.25) in the cooler. It comes from a bakery in Chicago and is hard to beat with its subtle layer of caramel on top. The shop also offers a good selection of Mexican grocery items.
The Galans, who are from Mexico City, moved to Madison 16 years ago, and both worked for many years at Casa de Lara, which became Casa del Sol.
With La Nopalera they've succeeded in making healthy food delicious and affordable. I can see becoming a regular.
On my second visit, Galan asked if I worked nearby. I told her I didn't have to come far. It's about seven minutes one way from my office. The truth is, I'd easily drive twice as far.