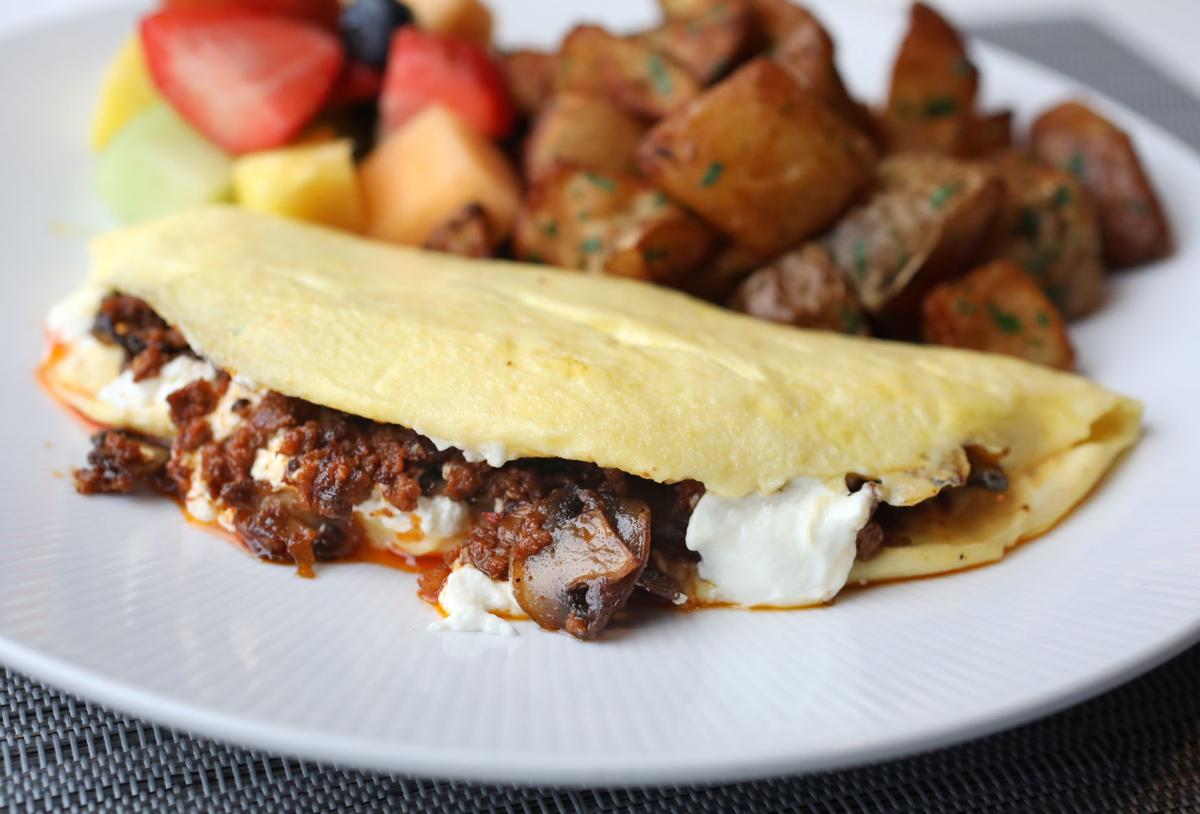 The new restaurant in the Hilton Madison Monona Terrace is ready for its close-up.
The Audrey takes its name from Audrey Munson, the Gilded Age model and ultimately tragic figure, who was the muse for statues and other artwork in New York and across the country in the early 20th century.
Munson spent 65 years in a psychiatric facility, being treated for depression and schizophrenia, until her death in 1996 at 104.
She's locally significant because her likeness, known as "Wisconsin," tops the state Capitol. The sculpture was created during 1913-1914 by New York sculptor Daniel Chester French.
After I told the restaurant's accomplished executive chef, Jeff Orr, about a disappointing brunch where all the hot food on the buffet was cold and inedible, he encouraged me to return.
I'm glad I went back for dinner because I had an amazing experience -- a meal that was outstanding in every way, from the unique North African spiced lamb meatballs ($14) with fried chickpeas and mint yogurt, to the three small scoops of raspberry gelato ($8) for dessert.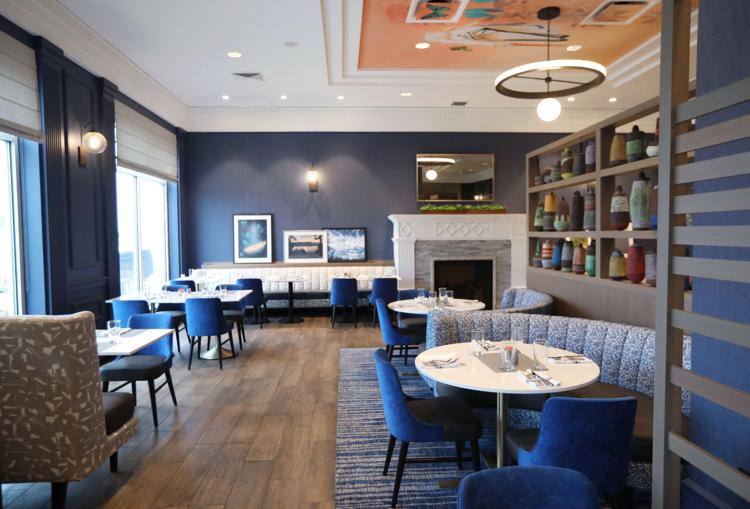 The cocktails pushed the limits of what anyone would pay, but the Queen Marie ($15) was worth the splurge. Made with Milagro reposado tequila, Chambord liqueur, lime juice, blackberries, simple syrup and club soda, it was just strong enough and just sweet enough. 
My friend was happy with the beer menu and ordered his usual Karben4 Fantasy Factory ($6.63) on tap.
A good complement to the meatball starter was the fried cauliflower ($10), in a thin broth made with preserved lemon, chilies, green olives and scallions. While the sauce was oily, the cauliflower wasn't saturated. This is a dish that could be served proudly at any top-tier restaurant.
The Audrey burger ($15) was remarkable for its flavorful, quality beef, brioche bun and a standout sauce that made ketchup unnecessary and unwanted. It also had cheddar and bacon and came with a big bowl of thin, crisp fries.
The elotes salad ($17), named for the grilled Mexican street corn, was creative with its flat slices of chipotle-marinated chicken, romaine, roasted corn, black beans, chopped tomato, cotija cheese and sliced avocado. A modest application of creamy chipotle dressing gave it a refreshing kick.
The burger and salad were from the restaurant's "all day" menu. It also offers six entrées after 5 p.m.
You have free articles remaining.
That Orr, who trained at the French Culinary Institute, knows what he's doing is no surprise. He was the chef/co-founder of Harvest, and opened the ambitious King Street restaurant, Cocoliquot, which he ran with a partner from 2005-2008.
He's worked at two prestigious New York City restaurants, Le Bernardin and Bouley, directed the country's largest K-12 food service operation, and taught culinary arts at Madison Area Technical College.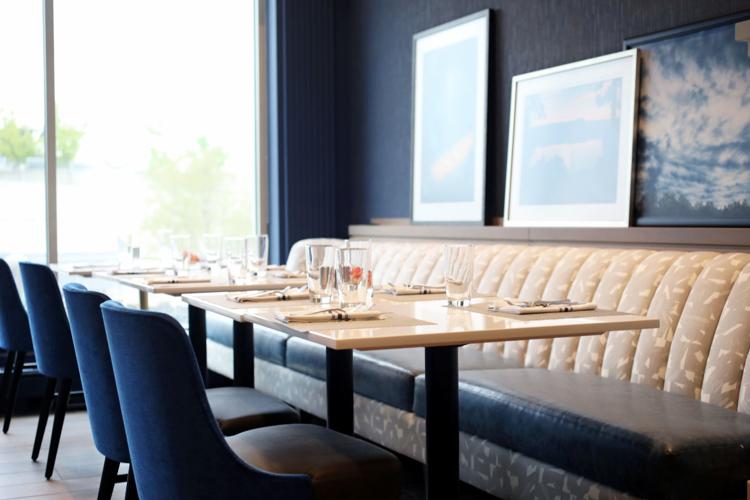 The Hilton opened in 2001 at 9 E. Wilson St., with a restaurant called 9 East Brasserie that lasted only a year.
The restaurant reopened as the Capitol ChopHouse, which in 2017 brought on Orr, and cooked its final steak in early May before becoming The Liberty Room, a 1,900-square-foot private-event space.
The hotel's Olive Lounge has become The Audrey Kitchen + Bar, which has a casual elegance. With its blue-and-white color scheme and wall of artistic anchors and display of arty buoys, it takes on a coastal feel. 
About my first unsuccessful visit: Orr explained that because I arrived on a Sunday at about 11 a.m., the same time as hotel check-out, the brunch buffet tables weren't being replenished.
I'd counter that if it's not practical to put out fresh food then, the buffet shouldn't continue to be an option.
The menu offers three-egg, three-item omelets for $12, but since the $14.75 breakfast buffet includes a made-to-order omelet, as well as coffee, juice and unlimited trips to the buffet, we went with that. What we discovered was that the buffet was basically of no use, even for free.
The brunch had Starbucks coffee going for it, and it was perfectly brewed. What's more, our attentive server left a stylish stainless coffee pot at our table. The orange juice wasn't fresh squeezed, but was fine.
The omelets weren't exactly big or fluffy, but I liked the combination of the ingredients I chose: chorizo, goat cheese and mushrooms. The chorizo was ground into small pieces, and there was lots of it.
My friend was less enthusiastic about his meatless omelet with cheddar, spinach, mushroom, onion and bell peppers. Some semi-melted cheddar on top was a nice touch.
The yogurt on the buffet was 50-calorie "Light & Fit" in little containers and cereal also came in single-serving packages. Those items cheapened the overall look of the buffet tables.
My 14-year-old daughter commented that some hotels we've stayed in with free breakfasts do better than this.
She had a point, but my dinner at The Audrey more than redeemed it. And proved the restaurant can compete with some of the best spots in town.