Few fast-casual restaurants open these days where customers don't have full control over what goes on their sandwich, pizza, bowl, burrito, taco, or what have you.
Mr. Torta's on Cottage Grove Road is no different. It joins a growing group of Subway or Chipotle-style joints that are independent and not part of a big, national franchise — places like Park Street's El Rancho Mexican Grill; Habanero's Mexican Grill, with North and East Side locations; and Lupe's Taqueria in Middleton.
At Mr. Torta's, the tortas in the name aren't the traditional Mexican sandwiches on round torta rolls. In fact, on the menu, the sandwiches aren't even called tortas. They are listed as subs and come on long, submarine-style sandwich rolls, white or wheat.
Many would find this bread much too soft, squishy even, but there was something enjoyable or comforting about it. The white one provided a perfect base for the sandwich ($8.50).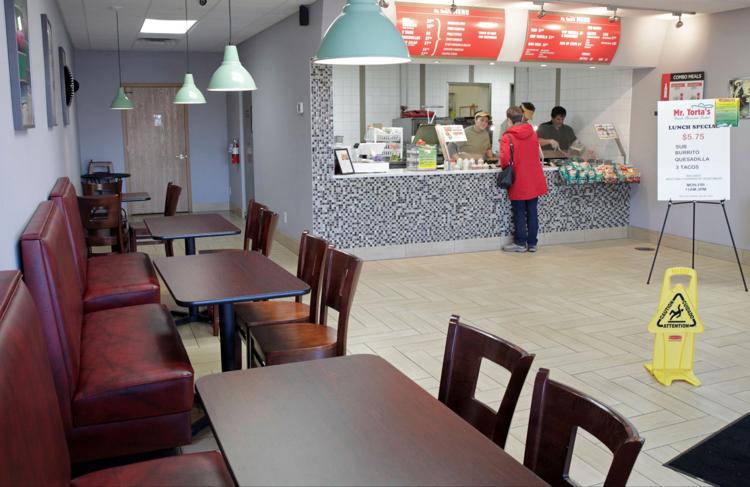 The restaurant offers an excellent selection of meats: barbacoa beef, pork carnitas, chicken carnitas, spicy chorizo and bacon, spicy chorizo, Philly steak and fajita steak. I can vouch for the first four.
All were terrific on the items we ordered: the beef on a sandwich, the pork in a burrito ($8.75), the shredded chicken on nachos ($7.50) and the spicy chorizo and bacon in a quesadilla ($7.50). The only criticism is that all were applied modestly.
Once you choose your meat, you can pick from three types of beans, three kinds of cheese, a selection of vegetables that includes spinach and iceberg lettuce, and a tropical pico de gallo featuring mango and corn. Guacamole is available as a vegetable option, as is a fajita mix with sauteed peppers and onions.
An unexpected feature of Mr. Torta's is that, finally, you will be offered a host of sauces, salsas and dressings. The chipotle southwest and jalapeno ranch weren't as vivid as I'd hoped. There's also sour cream, which never disappoints.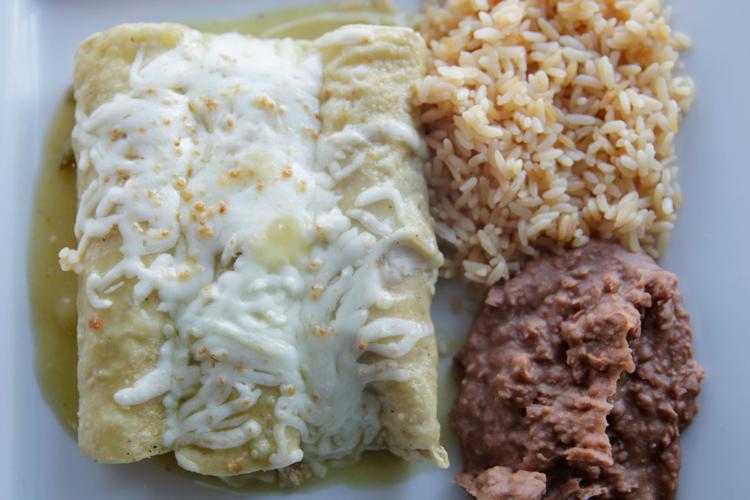 The nachos were the only menu item that really missed the mark. They start with an inferior corn chip, and, although you can pick the cheese you want melted on them, they also get squirted with an unappealing cheese sauce. It didn't bother either of my adult companions, who enjoyed the nachos.
My daughter likes ground beef in her tacos, and most places don't offer it. Mr. Torta's did, even though it wasn't listed on the menu. Her two tacos ($6) were just fine. A small side of guacamole ($3) had a strong lime taste and not much other flavor.
That aside, Mr. Torta's gives you all the tools you need to create a fine meal. The restaurant also opens early on weekends when it serves brunch.
Alberto Santos, along with partners Teresa Benitez and Martin Niederheitmann, opened the five-table restaurant June 10 in a location that used to be Papa Bear's BBQ.
Then, this month, Santos sold the business to Benitez, her father, Victor Benitez, and Niederheitmann, who owned the former restaurant Los Jarochos in McFarland.
Santos, who is from the Dominican Republic, remodeled the 1,500-square-foot space himself. He also owns a retail business, Kitchen and Bath Solutions, and his tiling work can be seen on the front of the counter at Mr. Torta's and in the unisex washroom.
Beyond that, Mr. Torta's decor is just a picture of Frida Kahlo by the door and some framed Mexican clothing.
Santos is now turning his attention to other things. It was Santos who opened a Dominican restaurant called Punta Cana in 2012 on the Beltline where Grand Pagoda used to be, and closed it after a year, saying he wanted to move the business Downtown.
He's still looking at his Downtown restaurant options, but is not quite ready to discuss them.