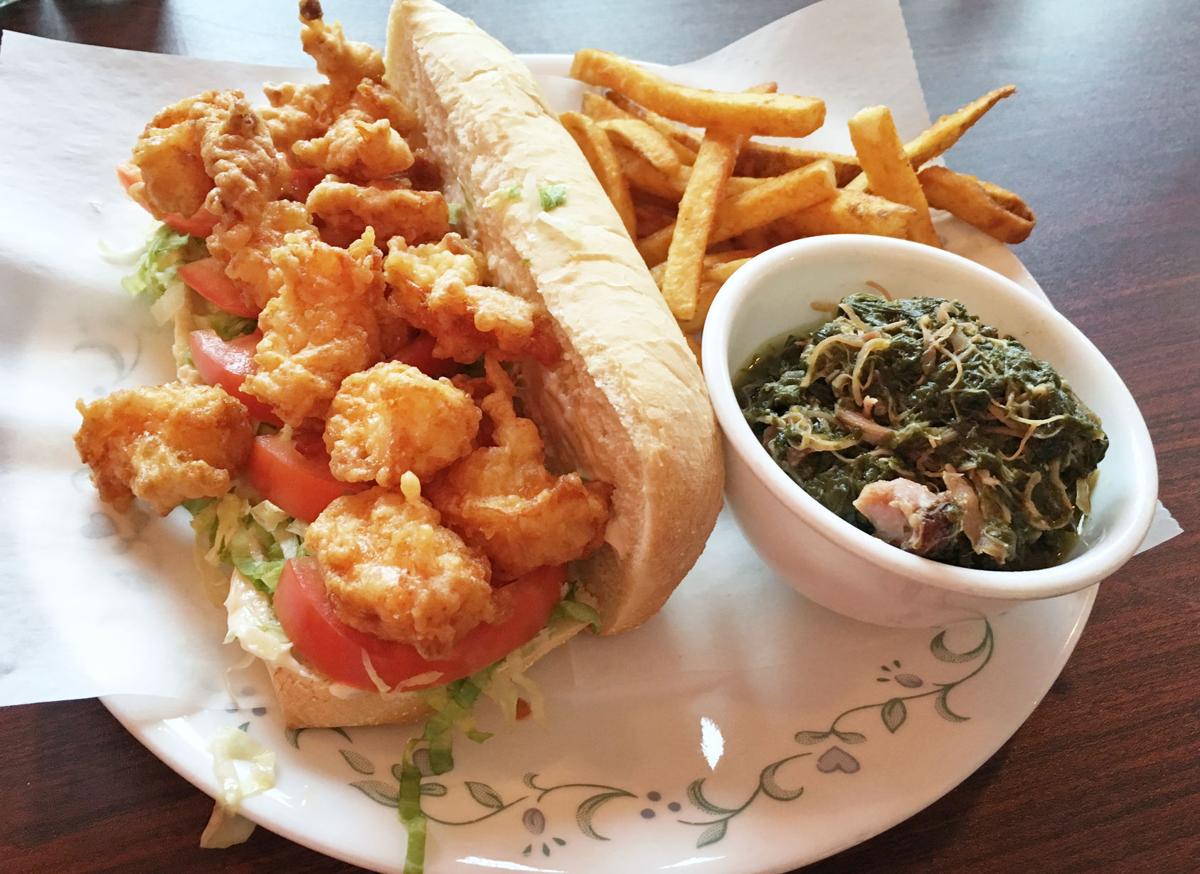 Anoint means to consecrate, bless or ordain, and the Anointed One soul food restaurant definitely has my blessing.
The restaurant, which opened in mid-October, is among a small group of businesses just east of the better-known cluster of restaurants on Junction Road that includes HuHot Mongolian Grill.
Anointed One takes the place of the Indian restaurant Thulasi Kitchen, and before that, Minerva Indian Cuisine. And the former owners of Thulasi work at Anointed One.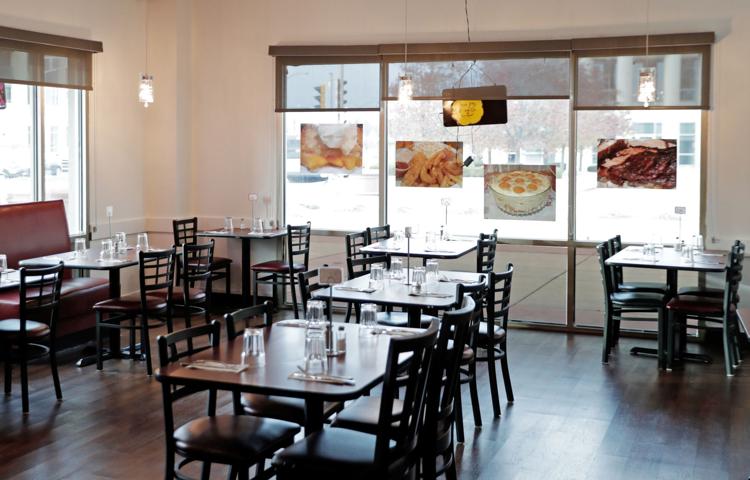 Anointed One's main decorative touches are pictures of its food on the walls, but in the back are still photos of some Indian food, as well as chafing dishes from the former restaurant's buffet.
Worse for attracting business is that Thulasi's sign is still up on the street side causing confusion, even for customers who are specifically seeking out the soul food restaurant. Anointed One has an awning with its name and a professionally-printed sign on its parking lot side, but another sign is in a less prominent position for those driving by on Junction Road to see.
Once my friends and I started eating, the difficulty of finding it vanished.
The three of us agreed that our favorite thing about Anointed One was its shrimp po' boy ($13.60), which is as good as New Orleans Take-Out's. The shrimp were plentiful, the breading had the perfect flavor, and the roll, lined with shredded lettuce, tomato and mayo, was soft, but sturdy. The french fries that came with were crispy and delicious.
A three-piece chicken meal ($12.50) also had a tasty and well-seasoned batter as well as juicy meat. The skin was nice and crisp. My only complaint was that the three pieces were all dark meat, two thighs and a wing, when we would have liked a breast.
The smothered pork chop ($12.60) was another solid choice, served with rice and a rich gravy. The breaded chop was large and thin.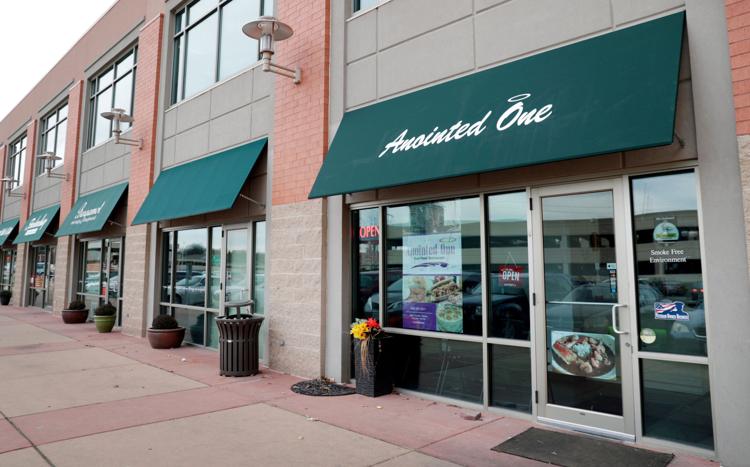 Where Anonited One really shines is with its sides, particularly the tender collard greens, which were mixed with a generous amount of shredded pork. There seemed to be almost as much meat as greens.
You have free articles remaining.
The yams, cut into squares mostly, were nicely sweet, but the mac and cheese could have used some salt, which was easy to remedy.
We all loved the coleslaw, which tasted fresh and crisp and wasn't overly dressed. When we left, one of my friends asked about buying a large batch to serve at her Thanksgiving meal.
Dessert was another high point. The chef came out to tempt us with his fresh banana pudding ($3), and it was amazing, full of sliced banana and topped with Nilla Wafers. The other dessert, a moist lemon cake ($3), was also worth ordering.
As we were finishing dessert, one of my friends realized we never got the cornbread promised with the two entrees. Customers pay at a register up front, and we mentioned it then. The cashier quickly disappeared into the kitchen and returned with two containers of cornbread.
I was glad we said something because it was fantastic — thick, dense and with just a touch of sweetness.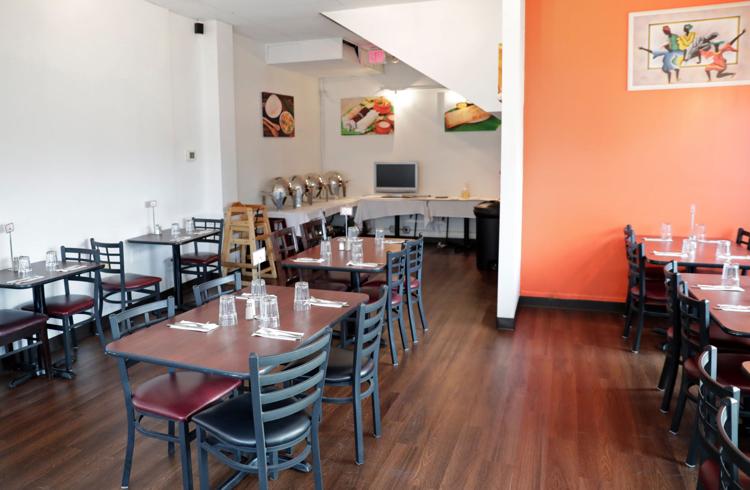 We were the only people eating in the restaurant during a recent Friday lunch, although a couple of people came in for carry-out.
The one thing that would be easy to change is the music coming over the sound system, which included Don McLean's "American Pie," among other mainstream oldies.
"When I think soul music, I don't think of the Carpenters or the Beach Boys," one companion said. We finally got some "Thriller"-era Michael Jackson, which was a only a slight improvement.
"This is an odd place for a soul-food restaurant," said that same friend. "This should really be on Willy Street or Park Street."
My other friend and I disagreed, saying that the West Side deserves a place like this.
Another odd thing was that the restaurant had a table of gift baskets wrapped for the holidays with items like toiletries and candy. One had a throw and a little bottle of Sutter Home wine. They were going for between $5 and $20.
Throughout the meal, my two friends kept raving about The Cozzy Corner, a soul food restaurant they like to visit in Appleton.
While they were plotting their next trip, I was just happy to have Anointed One so close to home.