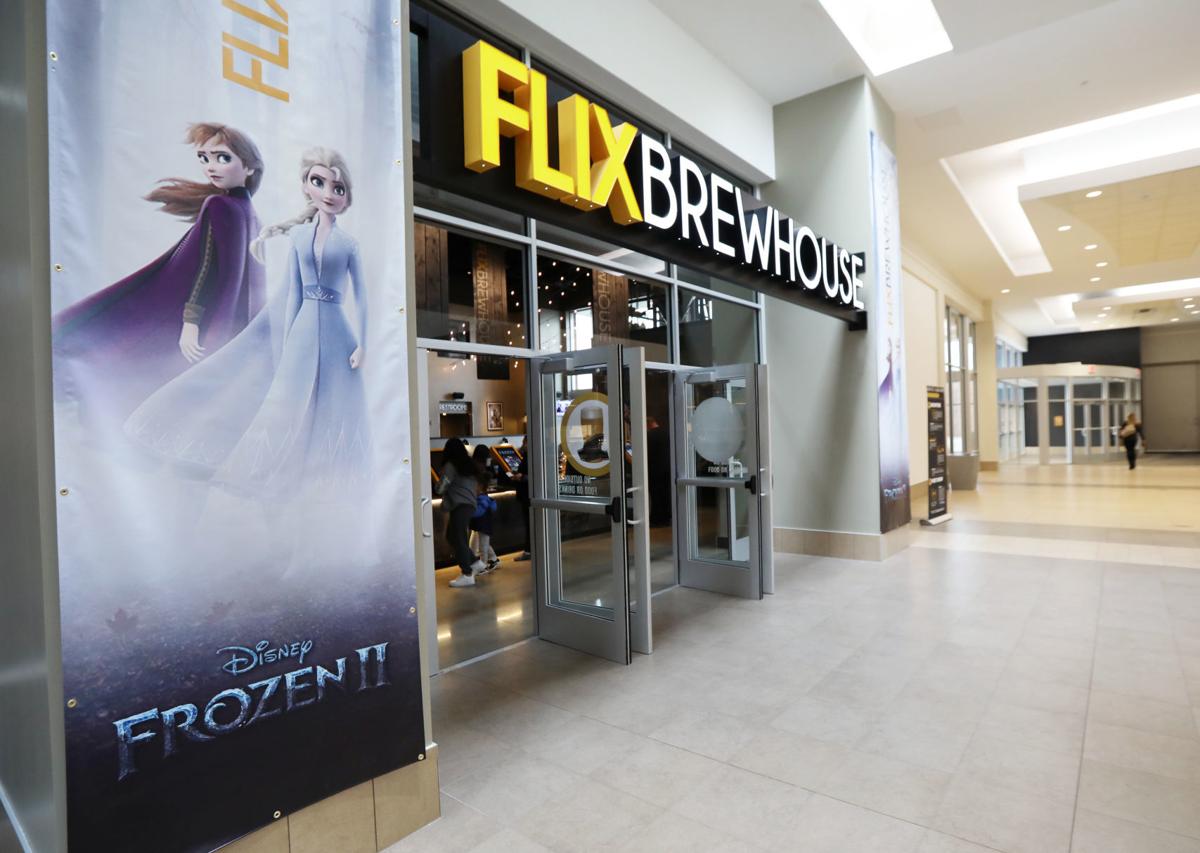 Hummus probably isn't the first thing you think of ordering at a movie theater, but Flix Brewhouse isn't your typical theater.
Flix makes it easy to eat or drink before, after or during a film, and the hummus with pita triangles and vegetables was one of the best things I had on a recent visit. And the BBQ bacon burger and fries were impressive, too.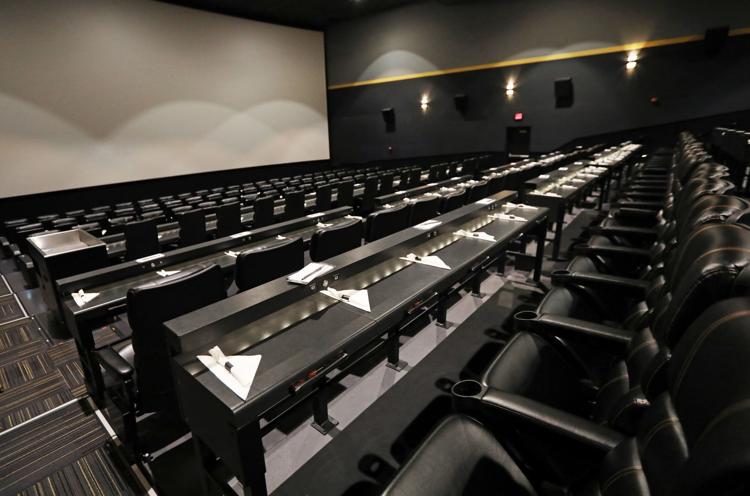 The theater was buzzing with young families there to see "Frozen 2" when I talked to office manager Sara Gagnon last week on the movie's opening day, when the film was playing on five of the Flix's nine screens.
I was at Flix for dinner in late October when my party of four had the dining area to ourselves. "We tend to see more diners in the theater than in the pub," Gagnon told me.
Flix doesn't have the traditional concession counter, so customers don't carry any food into the theater themselves. They order everything, even popcorn, from servers inside.
Gagnon estimated that 60 to 80 percent of Flix customers order food. The theater keeps low lights on for dining purposes.
Theatergoers order before the film, and, at seat level, there's a light bar to make it easy to order more food or drinks. Customers can re-order at their seats without speaking by using pen and paper. Gagnon calls it "silent service."
My group happened to be near East Towne, and were just there to eat, not see a film.
The brewhouse offers a nice selection of its own beer. My stepfather, who has mainstream taste in beer, ordered the Flix Golden Ale ($5.25), which had a crisp, light body, but was far from boring.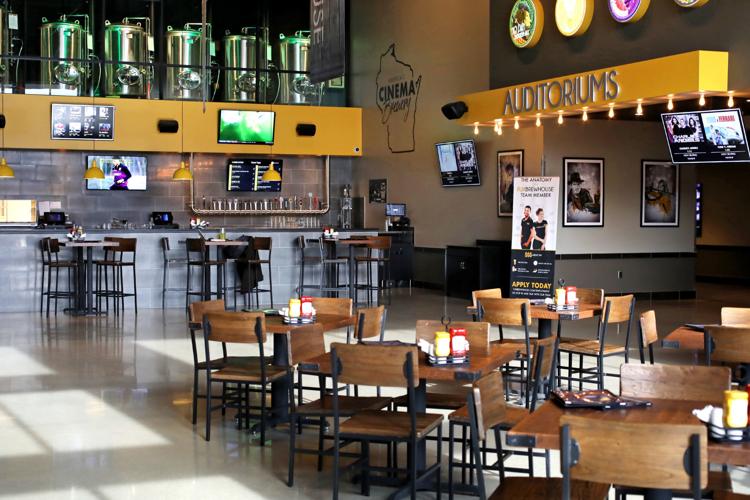 Happy to see New Glarus' raspberry tart beer ($7) on tap, I ordered one and got my mom, a wine drinker who never drinks beer, to take a sip. "This is a winner for people even if they don't like beer," she said.
She, meanwhile, was glad to find a chardonnay by a California winery called 10 Span for $6.
Everyone was charmed by the hummus ($8.50), which had a welcome spiciness and was served with a generous amount of excellent fried pita chips that were unmistakably homemade.
You have free articles remaining.
The carrots and celery were fresh, as if they'd been cut just for our order. Chopped tomatoes on top of the hummus cup were a nice touch. Still, I couldn't help wishing for some red pepper strips to add color, diversity and interest to the plate.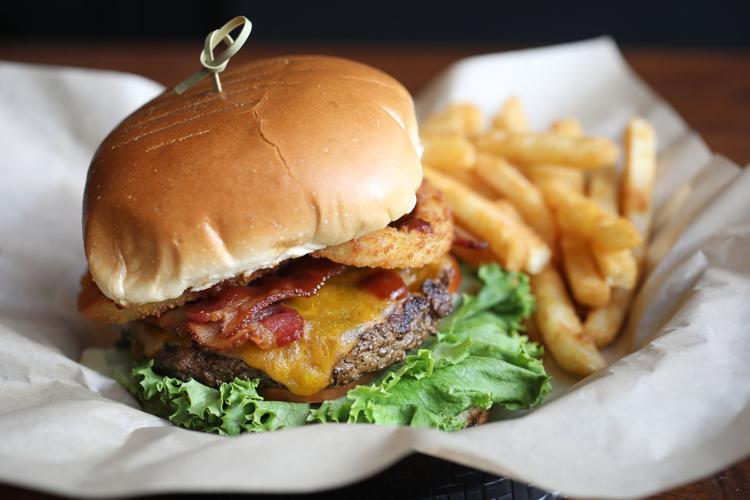 The tender BBQ bacon burger ($13.50) had a barbecue sauce with a pleasant sweetness that worked well with the bacon. Fried onion rings and the Hawaiian sweet roll sent it over the top. Lettuce added extra crunch.
The burger seemed expensive, but did come with medium-cut fries that had a great, gritty texture.
The only disappointment was an overdressed chicken Caesar salad ($12.50) that had large shavings of Parmesan going for it and lots of croutons. The heavy dressing ruined it, and the small pieces of chicken didn't do much to help.
Gagnon, the office manager, said the restaurant's head chef is most focused on pizza, which is Flix's biggest seller.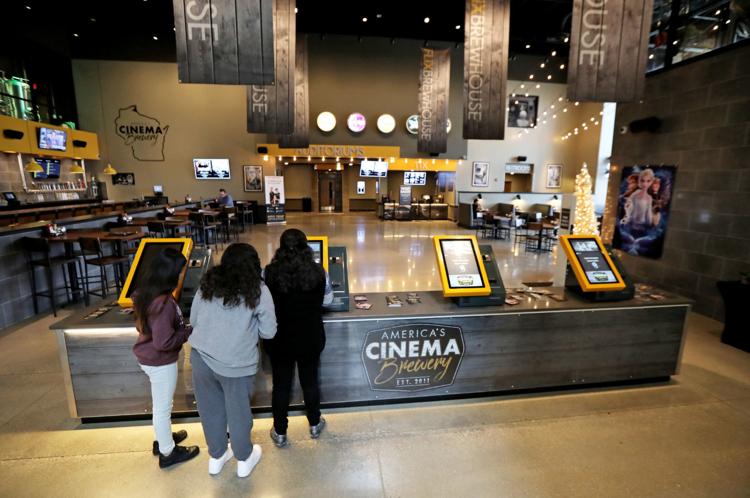 The theater has touch-screen kiosks to pick your movie and seats when you come in. And you don't have to have a ticket to eat at the restaurant.
The lobby and restaurant's large center area is filled with Flix Brewhouse banners, which help warm up the boxy space. The brewery's big kettles are visible on an upper level and they're lit by lights that change color, which was a cool, unexpected special effect.
Movies are a lot cheaper here than at other first-run theaters, and Gagnon said Flix is pricing movies at $7.50 on weekdays and $8.50 on weekends to be competitive.
Gagnon said the $7.50 price started as a special deal to build business. "We had to come up with a competitive rate," she said. "It keeps business up and works really well for us."
On Wednesdays tickets are $5.25 to compete with Marcus Theatre's $5 Tuesdays.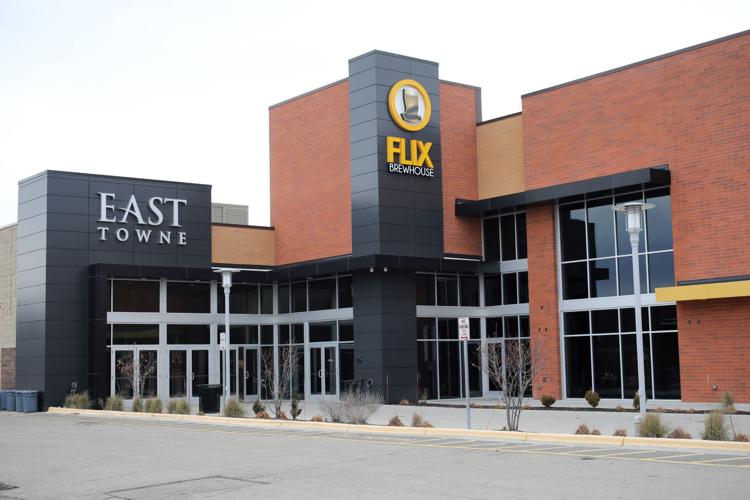 Speaking of Marcus, the chain's Take Five Lounges also serve remarkably good food and drinks.
When Marcus closed its longtime East Side Madison theater, Eastgate Cinemas, in 2015, to open the new Sun Prairie Palace Cinema megaplex, it was a sad day for East Siders.
Flix Brewhouse opened the summer before last to fill the void, and the East Side should be in its debt.
Stay up-to-date on what's happening
Receive the latest in local entertainment news in your inbox weekly!