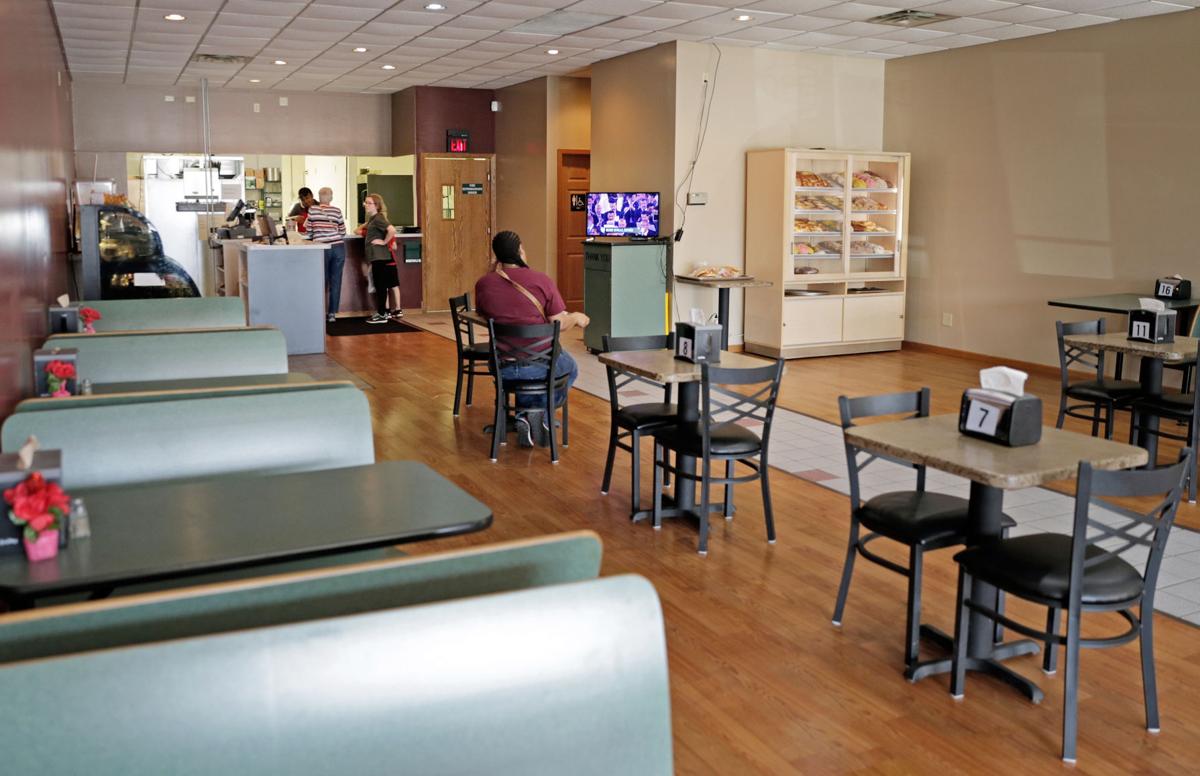 Those hunting for the perfect mole are in luck. It's made by Nancy Barrera and served at Los Atlantes, a modest restaurant that opened in January on the Southwest Side. Barrera takes this Mexican specialty and makes it truly special.
Barrera owns the restaurant with her husband, Felipe Falcon. One of them will wait on you and make you quickly feel at home. Felipe says his brother, Alfonzo Falcon, owns it with them and works in the kitchen.
I ordered the mole — thick, smoky and chocolatey — on enchiladas ($8.99), but the sauce also comes traditionally on two pieces of chicken.
Barrera's mole is her mother's recipe and takes three hours to cook. Besides chocolate and cinnamon, it has plantains, raisins, four types of peppers, four types of nuts, sesame seeds and onions and garlic.
"We put in a lot of things," Barrera said, giggling.
Customers choose their enchilada meat, and we really lucked out with the asada, or steak, which was chopped so fine it resembled ground beef. Both the taste and texture, plus the subtle addition of cheese and sour cream, made this an amazing meal.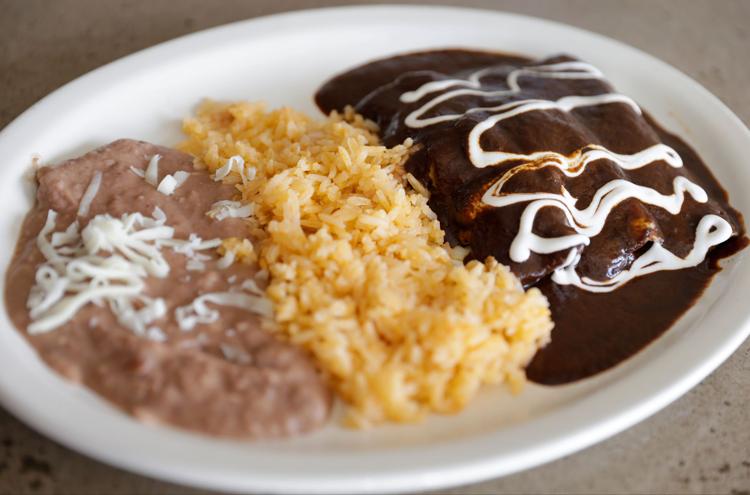 Also excellent was a quesadilla ($7.99) stuffed with cheese and chorizo, which we chose from among a list of meat options: Steak, marinated pork, chicken and lamb. There wasn't a ton of cheese, but that was OK.
Ask for Los Atlantes' homemade hot sauces, which come in large squeeze bottles. Both the mild green and spicy red sauces worked great on the quesadilla, tamales and tacos we ordered.
The enchiladas and quesadilla plates came with rice and refried beans, and that's where the sauces came in most handy.
The tamales ($1.50) were also crying for salsa. They are basic, cheap, and come in three styles: pork in red sauce, chicken in green salsa, and cheese and peppers. The pork was best, already employing the restaurant's spicy hot sauce. The chicken in the chicken tamale was dry, and there didn't seem to be any cheese in the tamale with red peppers.
The tacos ($2 each) are simple: A choice of the same meats inside a double corn tortilla, with the option of adding cilantro and onion, which we did. They also came with a helpful piece of lime. Extra toppings are 20 cents apiece, or three for 50 cents.
You have free articles remaining.
The asada and al pastor tacos were better than a dry chicken taco. On a previous visit I had ordered a delicious chicken taco with moist meat.
I didn't see the sign until we paid our bill at the counter, but carnitas tacos, with slow-cooked pork, were advertised for $1.
It helps explain the neighborhood kids, likely middle schoolers, who came in around 5:30 p.m. the Wednesday I was there. They stayed for at least a half hour, walking loudly through the restaurant and yelling to each other across the room. I felt bad for Barrera and Falcon, who have a sign on the door that says: "Children may be inside for 20 minutes only, unless supervised by an adult."
Seems diplomatic, and about the right amount of time to eat a taco or two.
Felipe Falcon didn't want to post the sign, but said if customers wish to talk, they need a peaceful place. He's also talked to the children about staying quiet.
"These kids, I know they are kids. But they make noise and they try to play here, and some customers were complaining about that. I'm trying to do something, but I don't want them to think, 'they don't like some people,' you know."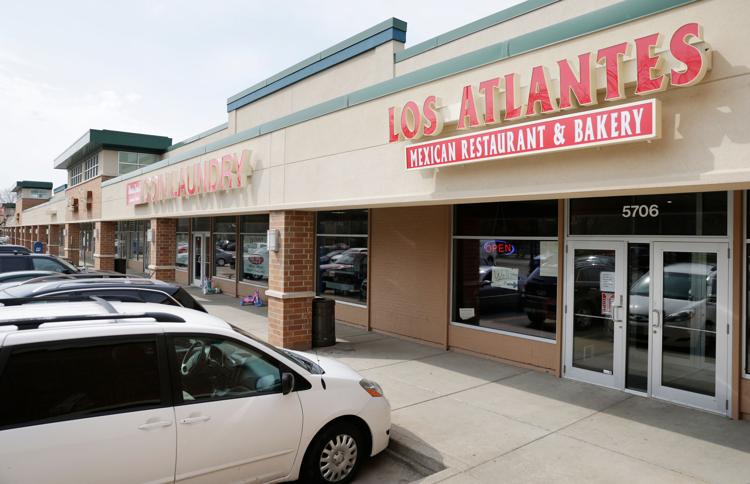 Los Atlantes was doing a decent business between 5:30 and 6:30, but a friend and I had the whole place to ourselves afterward and lingered over dessert, while Barrera and Falcon entertained friends in a different part of the room.
The green, fast-food style booths are more comfortable than they look. And dessert was delicious. Rice pudding ($2.50) came in a big plastic cup with cinnamon and raisins. It had just the right sweetness and was only outdone by a giant slab of very satisfying flan ($3.75), recommended by Barrera.
"Oh, man. That woman can cook," my companion said about Barrera, as we ate dessert.
Los Atlantes also has a bakery case in the corner, but someone else makes the bakery items off site, Falcon said. The restaurant does, however, bake the bread for its tortas.
The horchata ($2.50 for a small), could also be considered dessert. The sweet milky drink had a nice cinnamon flavor, but was slightly chalky.
Part of the reason Los Atlantes clears out early is because the restaurant doesn't serve alcohol. Felipe Falcon said he would eventually like to sell beer, but is in no hurry to apply for a liquor license.
Falcon and Barrera came to Madison 16 years ago from Hidalgo, a central Mexican state north of Mexico City. In 2007, they moved back to Mexico, but returned to Madison two years later with their son, who is deaf, because the services were better for him here, Falcon said.
Madison's restaurant-deprived Southwest Side should be glad to have them back.