Almost two years ago, Minnie Hager started a Facebook page where she'd post photos and cooking videos of the food she made at home, and called it Yumyum Thai Kitchen by Minnie. Her friends shared the page and it gained hundreds of followers.
"So, after that, I open the restaurant and use this name," Hager said.
The former Minnie Chongcharoen, 40, was a server working at Monsoon Siam on Atwood Avenue when she met her husband, Dan Hager. They married in 2015 and she quit the restaurant to work in the cafeteria at UW Hospital. The couple moved to Columbus, 25 miles northeast of Madison, in 2017.
Even before the move, Hager knew she wanted to open a restaurant. But she also knew she needed to do more research. She was ready last year, and she and Dan opened Yumyum Thai Kitchen in August 2019 in downtown Columbus.
Hager was 16 when she began working for her mother's restaurant in southern Thailand. In 2013, she moved to Charlottesville, Virginia, to be a server at her aunt's restaurant, Bangkok '99, which closed three years ago.
She went on to cook at the original Monsoon Siam, owned by a friend, and also in Charlottesville. Soon after, she came to Madison to work at the other Monsoon Siam.
"When I cook food for my friends and Thai people that I know, they all love my food," Hager said.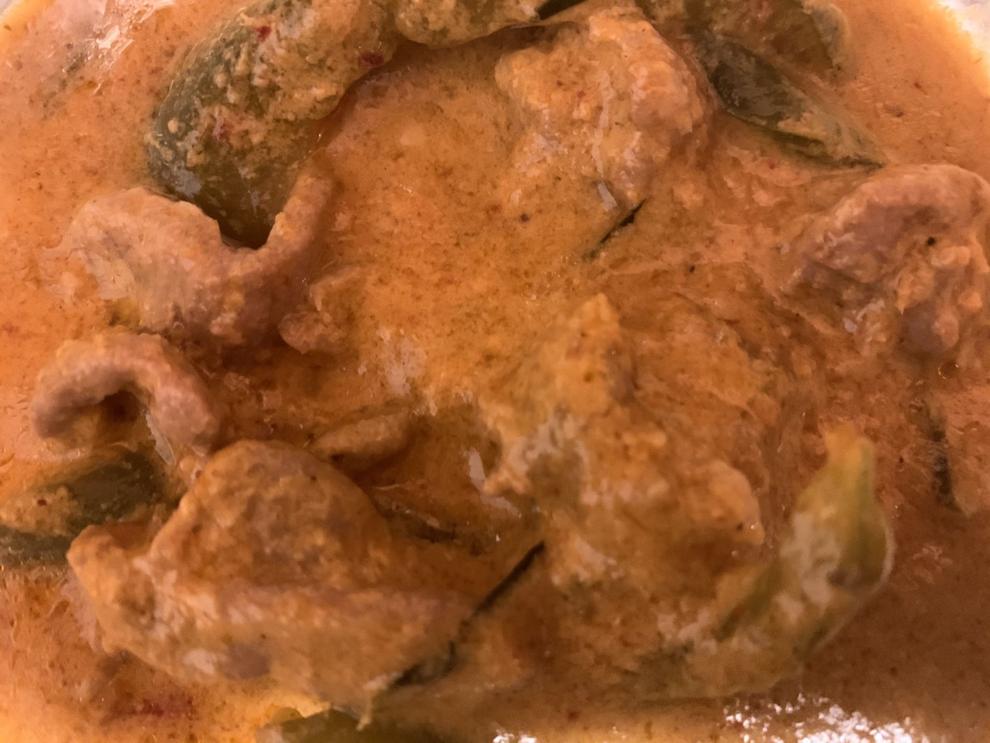 What I fell for, during a recent carryout meal, was Hager's panang curry ($11.99), a deep and rewarding dish with coconut cream, panang curry paste and kaffir lime leaf, served with a side of rice. I ordered ours with pork and some of the thin pieces were fatty and gristly, so I ate around them and focused on the delicious red and green pepper. Next time I'd go with a different meat.
Yumyum's pad Thai ($11.99) was one of the better ones I've had in recent years. Chicken was a good choice here. There was plenty of tender meat, along with stir-fried rice noodles, green onion, bean sprouts, egg and ground peanuts.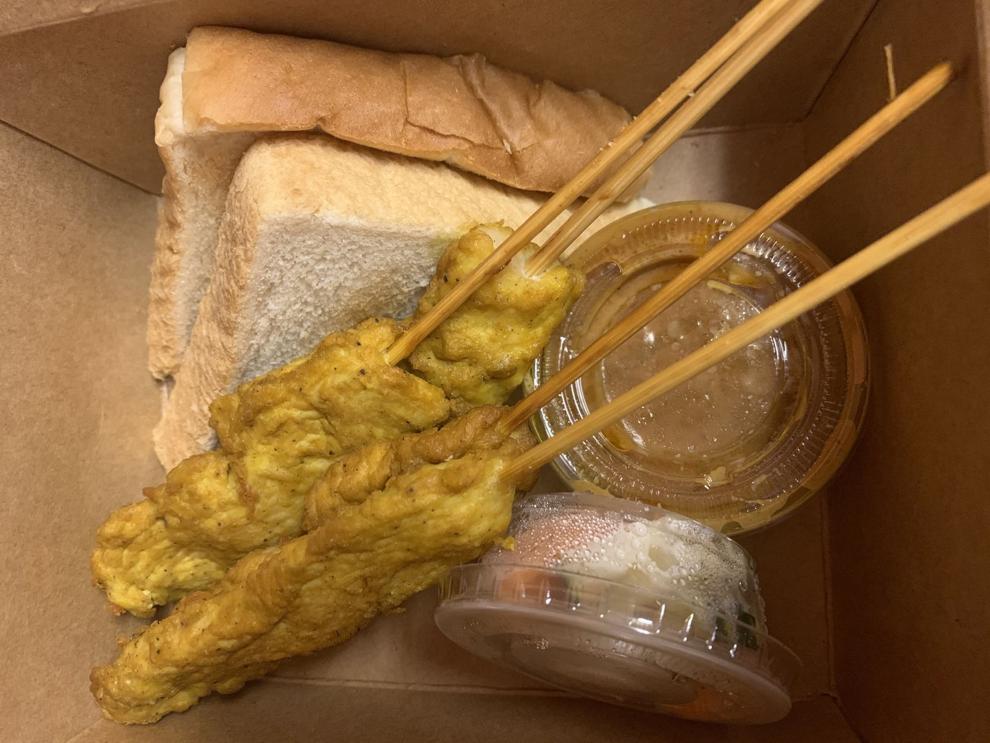 The other chicken dish we had, the satay appetizer ($7.99), was also worth ordering, with meat that had been marinated and grilled. It came with an excellent, homemade peanut sauce, and another nice addition: a little container of pickled cucumber and carrot. Two half slices of thick, toasted white sandwich bread were along for the ride.
The pad see ew ($11.99) featured thick, wide rice noodles, and those were great, but the sauce — described on the menu as black sauce (which Hager later told me is "black soy sauce") and stir-fried sauce — was lackluster. Hager went over her ingredients and I couldn't tell what it was missing. I did appreciate the small pieces of scrambled egg, which picked up the sauce and tasted better than the big, bland cubes of tofu. The Chinese broccoli was bitter and mostly stems.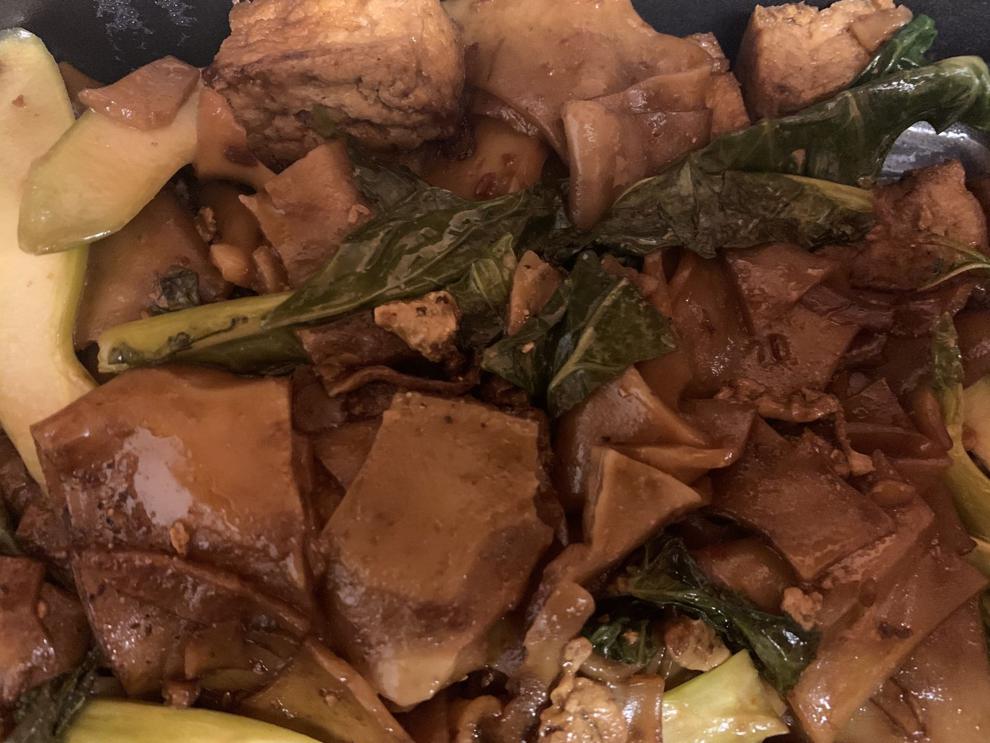 The tom yam gung ($6.39) or shrimp lemongrass soup was a thin, hot and sour soup with three perfectly cooked tails-on shrimp. The herbed broth lacked the richness of a typical tom kha gai, which I overlooked on the menu where it's listed as "chicken coconut milk soup."
Yumyum Thai Kitchen has a wide menu and an easy online ordering system, which asks spice preference for most items on a 0-5 scale. Three was perfect for me and my dining partner.
When we arrived at the restaurant and called, the young woman I spoke to said she'd be glad to bring the food out curbside, and she did so with a mask on.
Hager said the restaurant struggled in March, at the start of the pandemic. She stopped offering lunch and focused on evening carryout, which she said has been going well.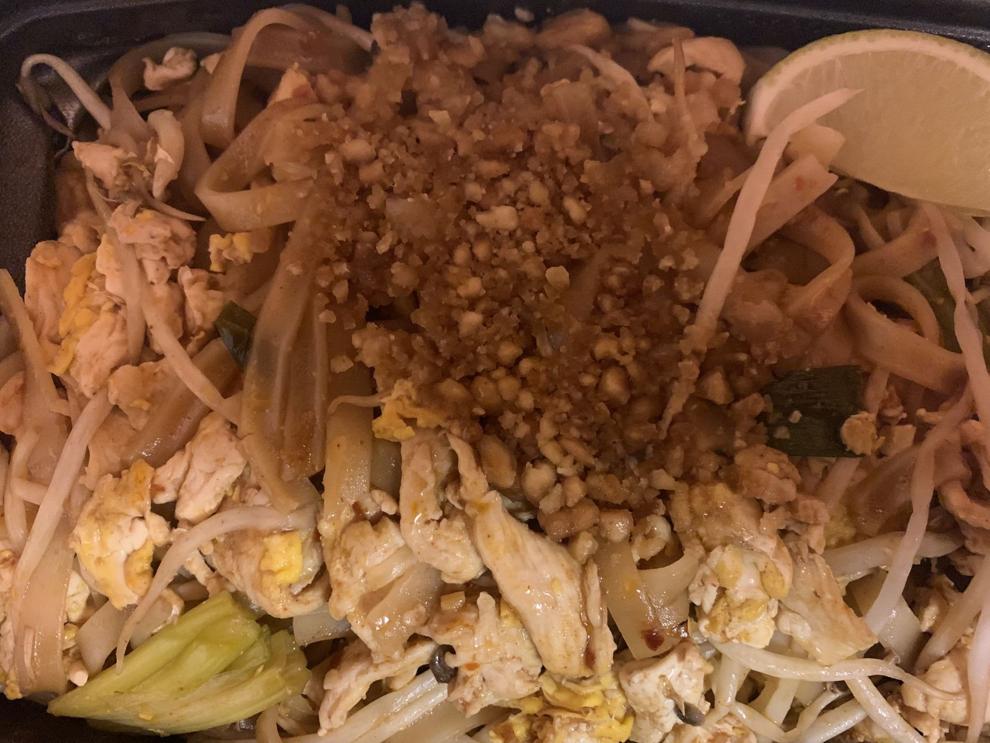 "People order a lot of food for takeout and delivery," Hager said. "It's better than being open a whole day."
Customers used the restaurant's patio in warmer weather, but Hager's kept her dining room closed. "We want everyone safe," she said.
Thai food is the top pandemic-takeout choice in the U.S., according to the marketing analytics company Zenreach. Thai restaurants are operating at 45% of their normal capacity, compared with the industry average of 35%, it said.
It's certainly true that Thai food has been my go-to in 2020. Why else would I drive an hour round-trip to try a promising Thai place in Columbus?