Wonderstate, known for its coffee under another name, is soon going to be just as admired for its food.
The coffee shop, which opened Dec. 30 on Capitol Square, has a huge, impressive food menu that uses lots of great local ingredients and offers plenty of healthy choices.
Wonderstate is also the new name for its excellent, 16-year-old Kickapoo Coffee brand based in Viroqua.
The former Kickapoo name is well-known in Madison, where Kickapoo Coffee, now Wonderstate Coffee, supplies coffee to about 25 stores, cafes, restaurants and offices in the area, said T.J. Semanchin, who owns Wonderstate with his wife, Denise Semanchin, and Caleb Nicholes.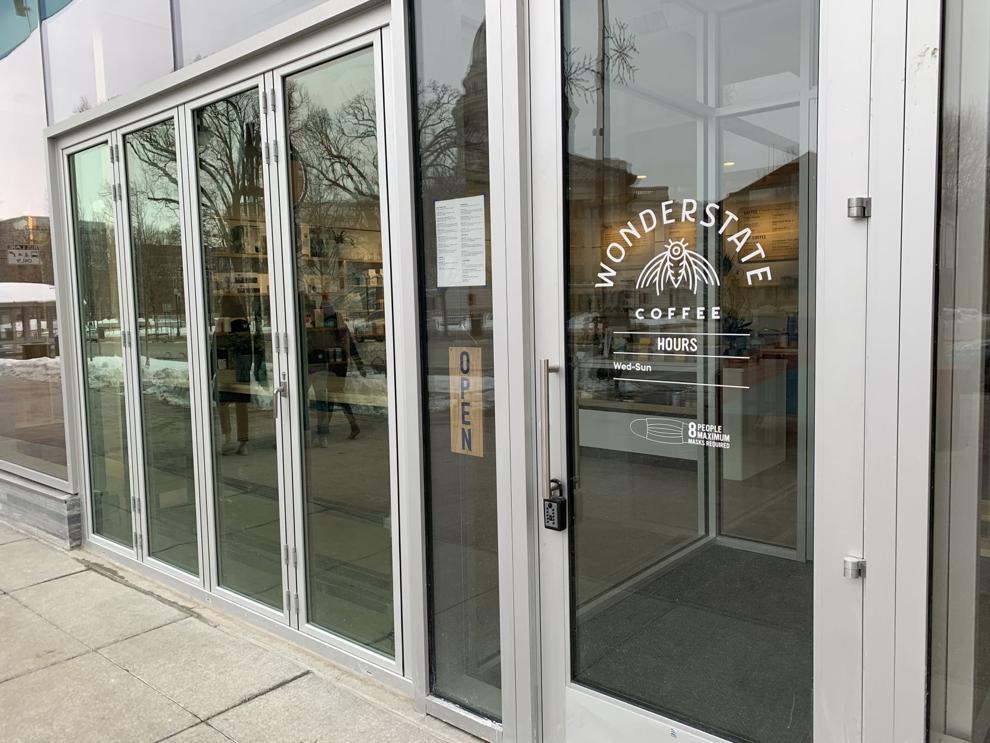 Nicholes started the coffee-roasting company in 2005, in Viroqua, 80 miles northwest of Madison. The Semanchins joined early the next year.
The partners opened their first café in Milwaukee in 2015. Madison's, in the redeveloped Old National Bank building (formerly AnchorBank), is their fourth. The others are in Viroqua and Bayfield.
Allison Sandbeck, the company's culinary manager, and a co-owner of the Viroqua café, said Wonderstate Madison Chef David Blair put a lot of thought into how each dish is presented. "Our sourcing is super important to us and he's done a lot of work, making sure that all the ingredients are as local as possible, and that the dishes are well executed."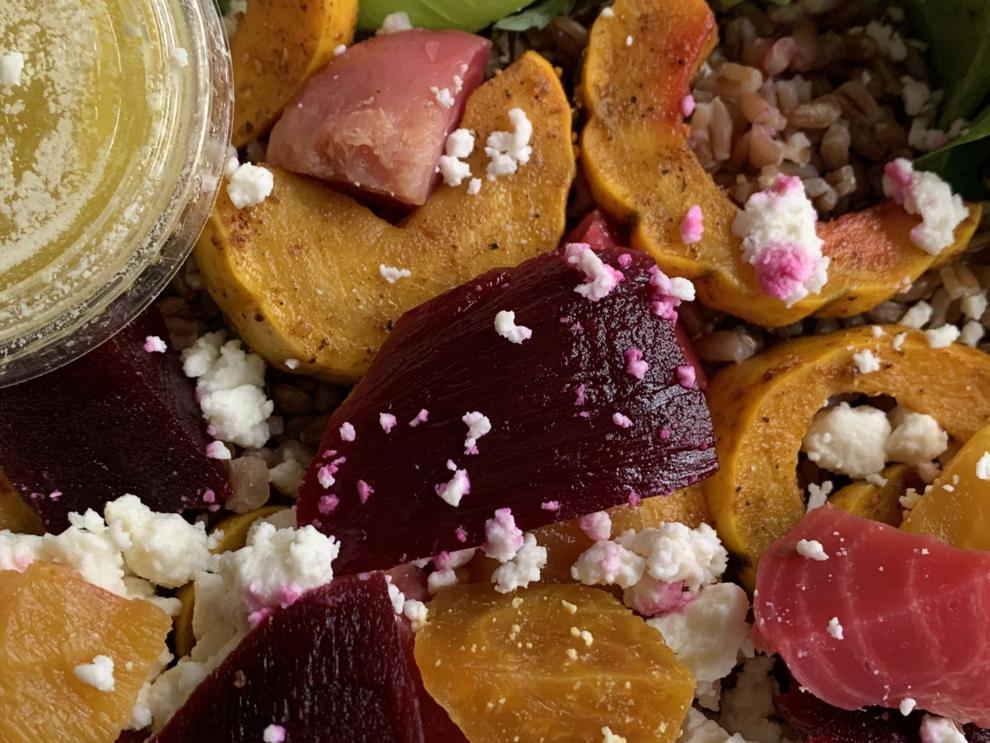 After tasting some of Blair's masterful from-scratch menu, I wasn't surprise to learn that Blair, 30, has worked at two of Tory Miller's restaurants. He spent almost five years in the kitchen at Estrellon and the past year at L'Etoile.
I was particularly impressed with Wonderstate's generous, colorful grain bowl ($9), the best I've had. Greens and farro, which is similar to barley, provided a base for roasted delicata squash, red and golden pickled beets and feta cheese. Moroccan spices and a tahini vinaigrette gave it a wonderful flavor.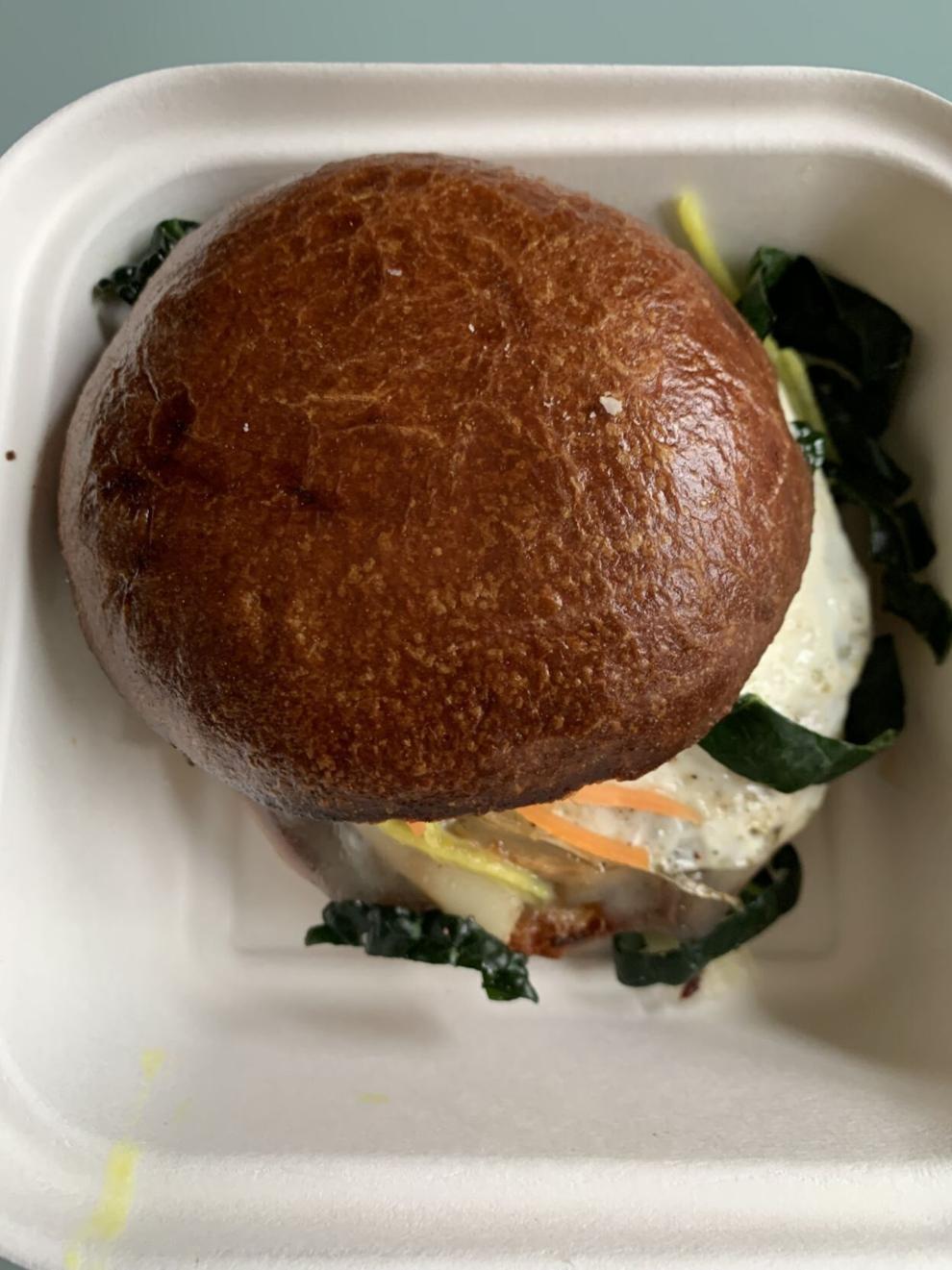 Another standout from a meal of standouts was the mushroom sandwich ($9) on a sweet-tasting, house-made brioche bun. Inside were sautéed oyster mushrooms, kale, baby Swiss, caramelized onions, an over-easy egg and miso aioli.
My 15-year-old vegetarian daughter thoroughly enjoyed it, too. "What's not to like?" she said.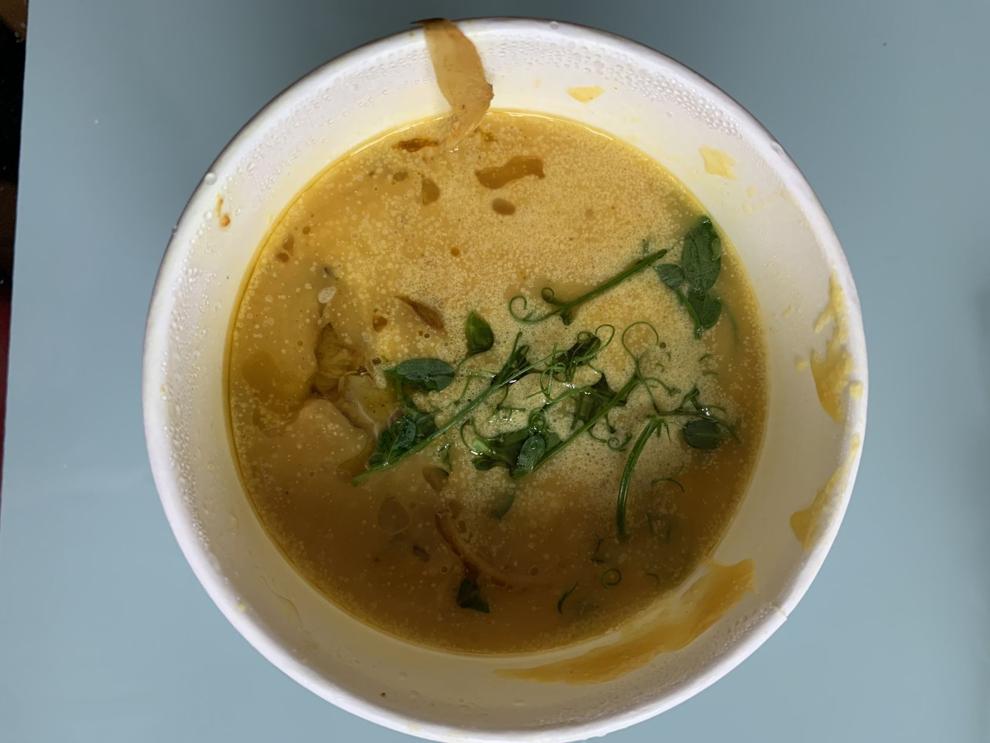 Curried squash soup ($5), the soup of the day, also had hearty oyster mushrooms plus tarragon oil. It was exquisite: creamy, rich and with the perfect hint of heat.
The chili ($6) was enhanced by a topping of Hook's one-year cheddar, crème fraîche and chives. Underneath, the chili was thick, mild and packed with quality ground beef from Fischer Family Farm and four types of beans. It came with gluten-free cornbread ($1 extra) that had been sliced off a loaf, like a piece of sandwich bread.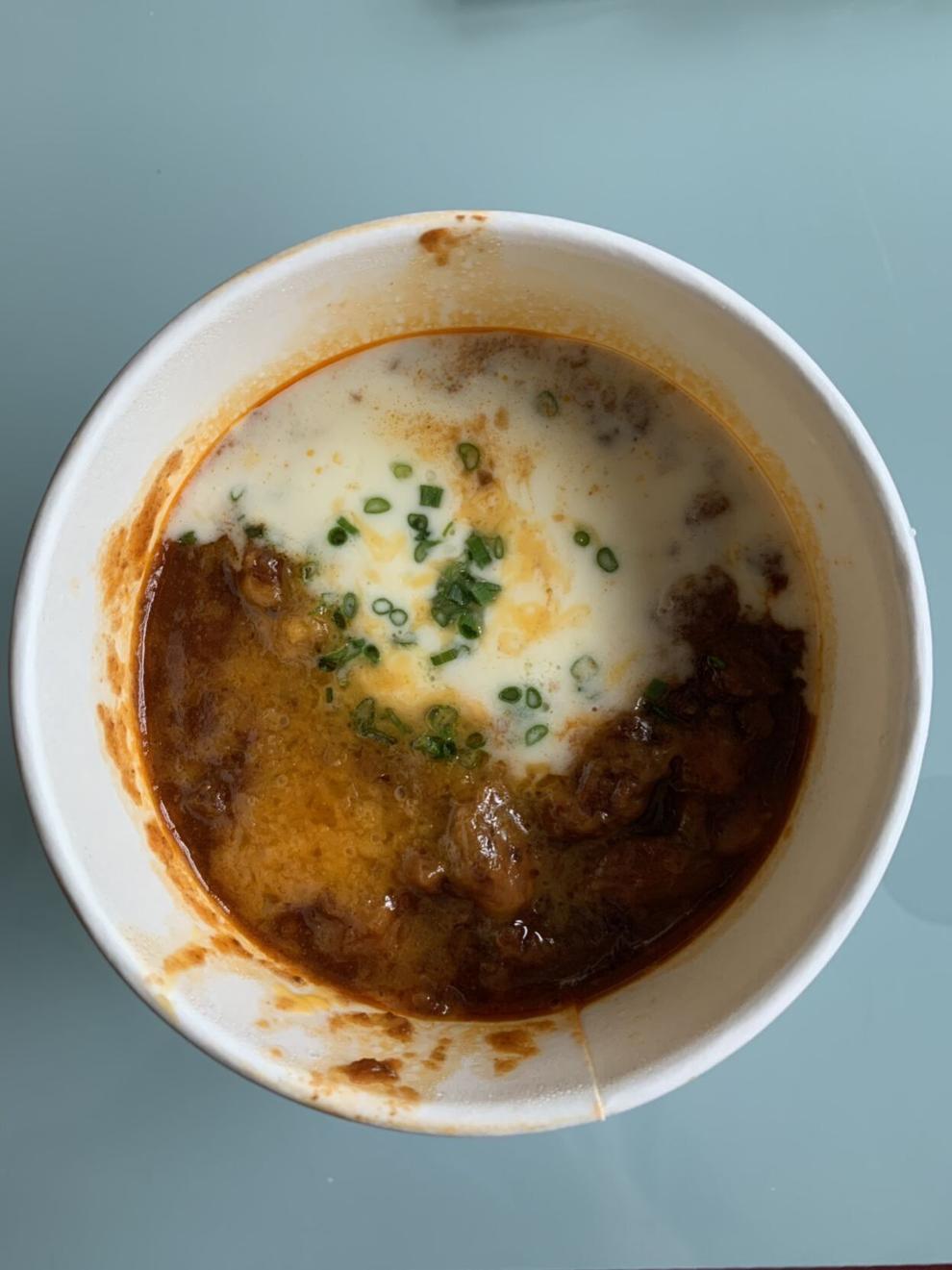 What's more, the soups came in good, sturdy, eco-friendly containers that won't spill in the car.
The veggie quiche ($4) was more a pastry than a lunch, with a buttery, flaky crust that was key. The filling, with a smattering of vegetables, had tons of flavor.
The bagel, with lox, ($10) was the weakest link, but still delicious. Customers can choose an everything, plain or sesame bagel, baked in-house each day. Our sesame bagel was dense and chewy and the fantastic charred scallion cream cheese was laid on thick. Capers, red onion and dill added a lot. But the Sitka Salmon Shares wild-caught coho salmon, cured in-house with beets, was in wisps instead of slices.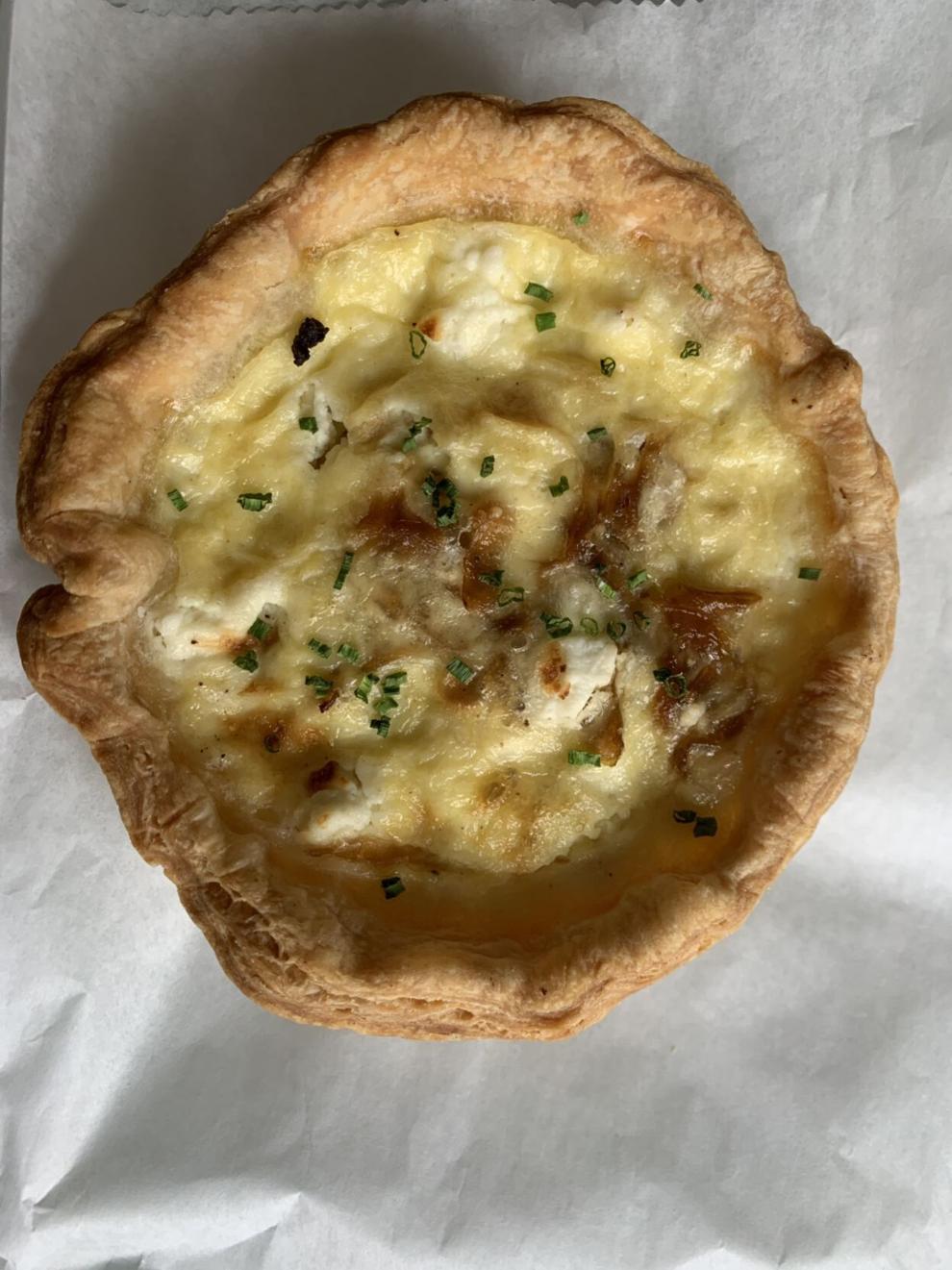 For drip coffee (medium, 12 ounces, $2.50), Organic Winter Solstice (light-medium roast), was the only choice, and was brewed fairly strong. The menu described it with language usually reserved for wines, as having "fudge-like depth, candied cherry sweetness and plum-like qualities," going on to say "it's like cozying up to a fire with a hot cup of cocoa, a cherry cordial and a fresh slice of fruitcake."
That's a bit much, and a person could say a lot more about the salted caramel latte (12 ounces, $4.40) with two ounces of espresso and homemade syrup. It was a definite crowd-pleaser.
Wonderstate also makes its own cookies ($2) every day: salted chocolate chunk, peanut butter, cardamom ginger, all day and flourless chocolate. The one we ordered online and paid for got left out of our bag.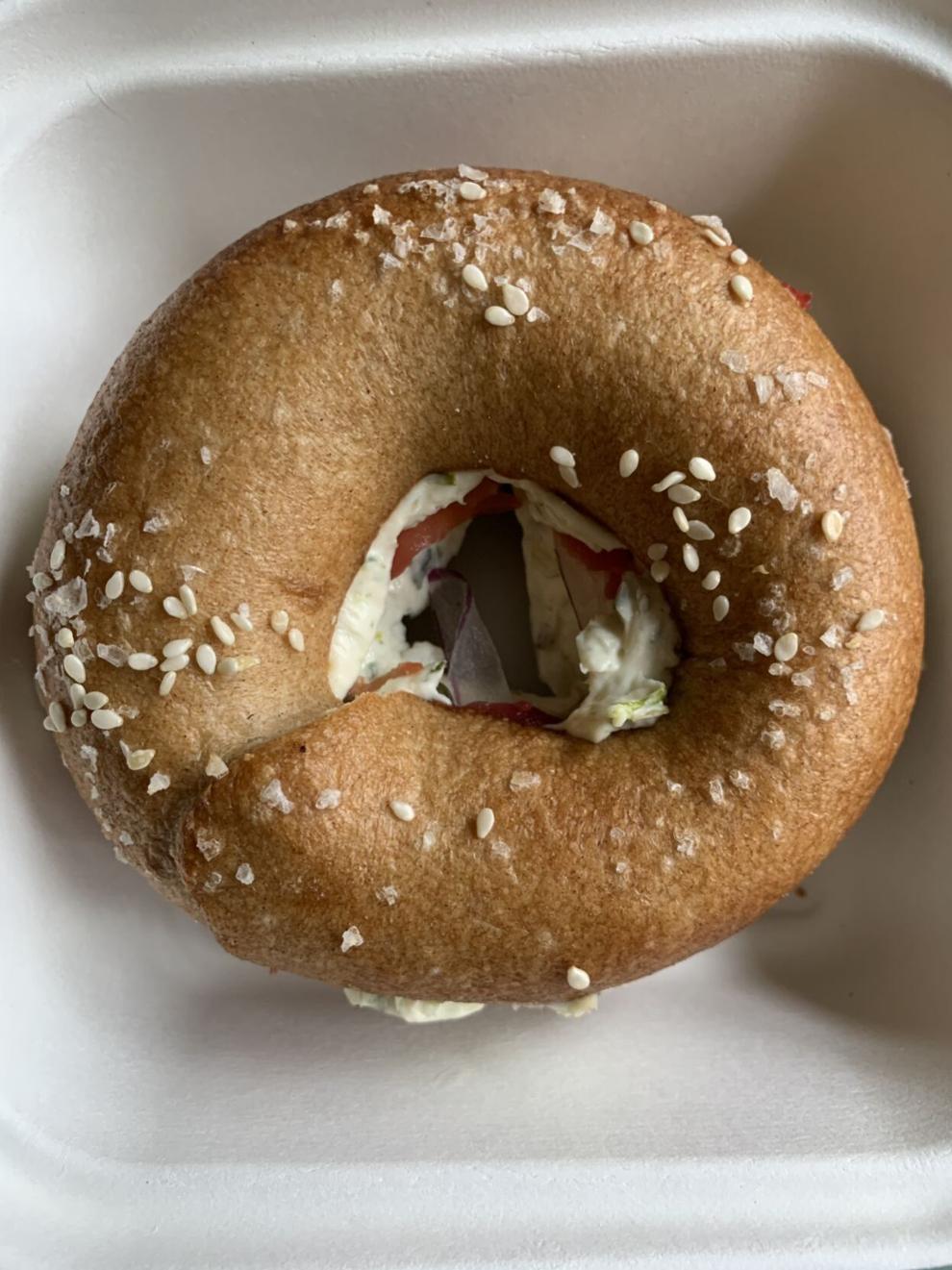 The name Wonderstate was finalized in August. Semanchin said that although he and his partners live in the Kickapoo River Valley, they became aware that using the name Kickapoo was an "act of appropriation" from the indigenous Kickapoo nation. As they considered new names, he said they saw Wonderstate as an invitation into the coffee experience and around the spaces they're creating with their cafes.
Blair said that opening during the pandemic means business has been somewhat slow, but that's OK.
"I can definitely foresee in the future, it being really busy," he said. "It's good to work out all our systems when people are less willing to go out."