Fayçal Belakhdar sold the 25-year-old Mediterranean Cafe, a long-standing State Street favorite, to Jason Xia in March 2020.
"It was right when the corona started," said Belakhdar, who helps Xia manage the business and still makes the specials, offered Thursday through Saturday.
Xia, 29, who is originally from China and moved to Madison from the state of Oregon in 2018, said Belakhdar "built a very good local community and we got very strong support from it."
Belakhdar sold the restaurant last year, he said, because "I'm getting a little old, you know. I'm going to turn 67 in the summer."
Xia, meanwhile, said he fell in love with Mediterranean food when he visited Belakhdar's shop in 2016. Xia said Belakhdar has an outgoing personality, and "feels a connection with customers. Also, his food is so good. It's great."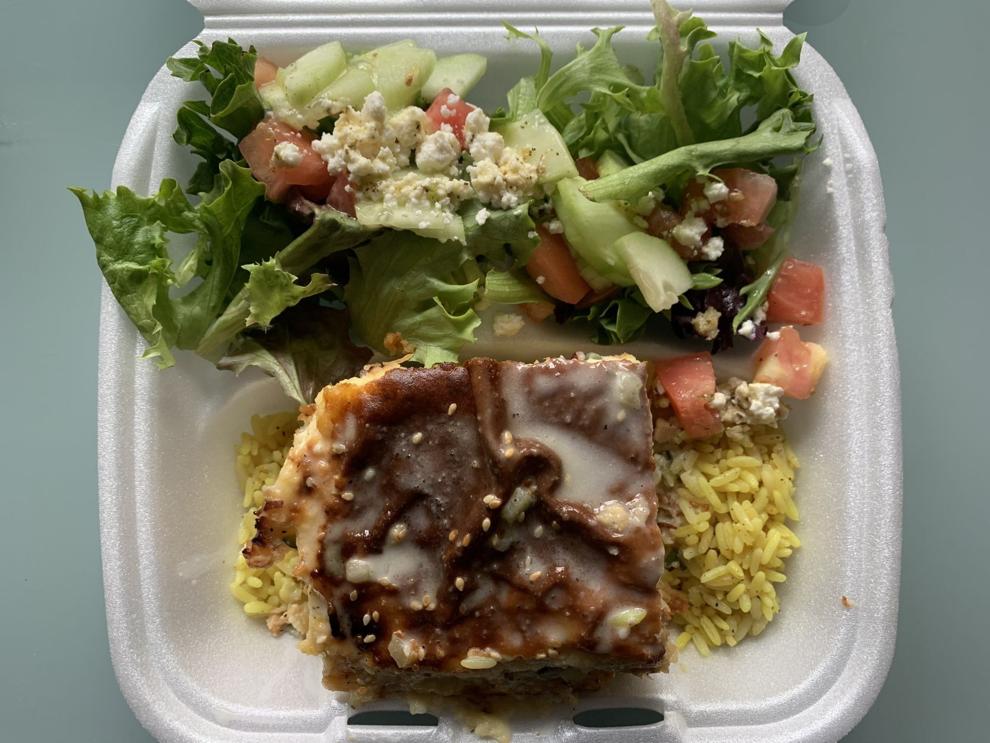 I'd recommend stopping in on a Thursday or Saturday, the only days when the chicken apricot pie ($11.99) is available. The dish is Belakhdar's creation, made with bulgur wheat, minced chicken breast, apricots and almonds, and topped with sweet béchamel and yogurt sauce flavored with orange blossom water.
Orange blossom water is made from the blossoms on orange trees and is used in Persian, Arabic, Indian and Turkish cooking.
Belakhdar said the recipe took almost three years to develop. "I am from Algeria, and in my parents' home, we always used the orange blossom water," he said. "It's a typical North African flavor."
When I got takeout recently to bring to a friend's house, my friend lopped off the pie's top layer. I could've done with less of the creamy sauce, but still loved the dish.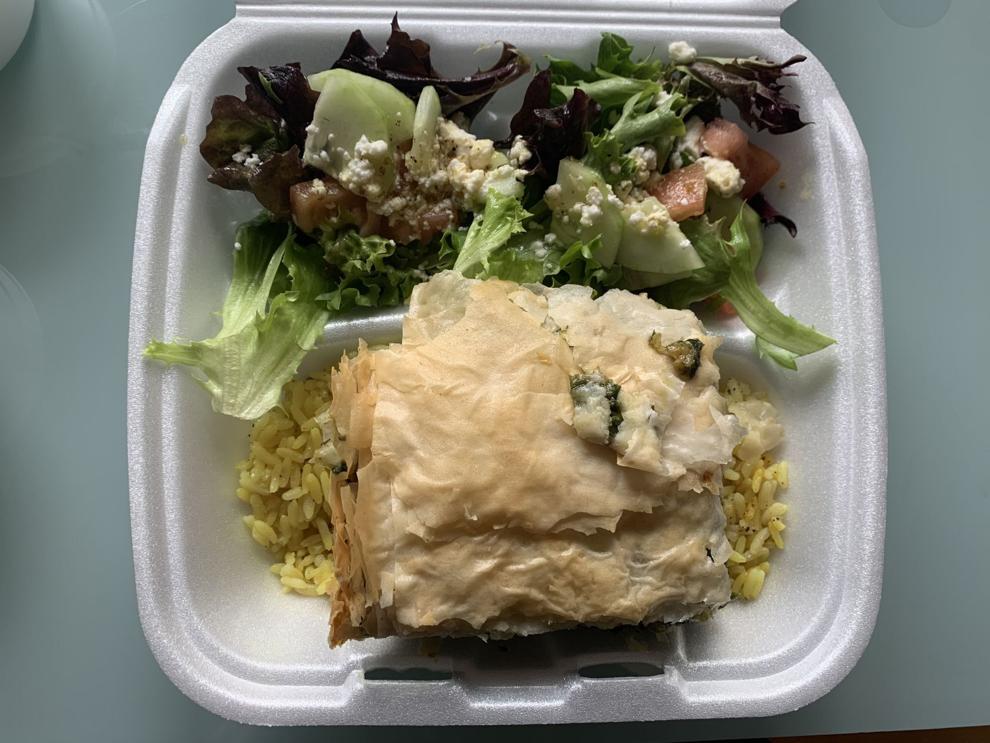 My friend preferred the spinach cheese pie, which like the chicken pie, was served as a thick, square slice like a helping of lasagna. The Greek pie, with plenty of spinach, feta cheese and sautéed onions held together with eggs, was wrapped in phyllo dough. It had more flavor and character than most other versions I've had.
When Belakhdar came to America in 1980 — "right to Madison and stayed" — he worked as a dishwasher at Athens, then a Greek restaurant at 449 State St. Belakhdar eventually learned to make food there, including spinach pie, which became his specialty.
He worked at Athens four years and then for the former Amy's Cafe for 12 years before opening his own place in 1996.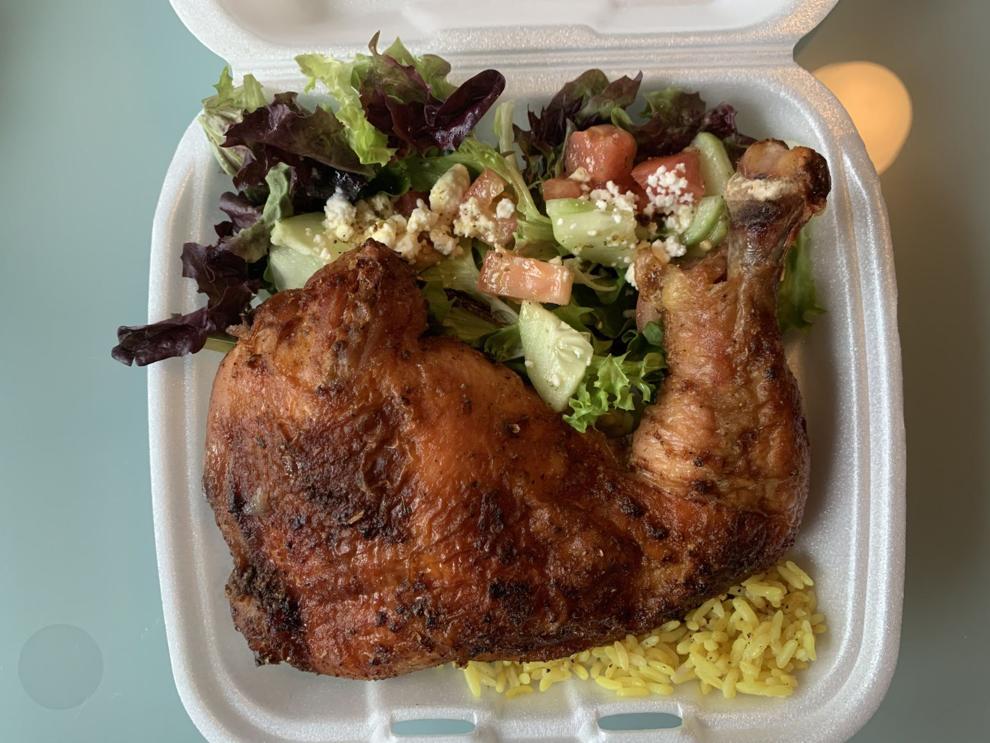 Mediterranean Cafe's roti chicken ($11), another special from Belakhdar's Athens and Amy's days, was also excellent: a giant chicken thigh and attached drumstick that were moist and well marinated.
All three specials came with yellow turmeric rice that Belakhdar describes as rice pilaf, and which he said he bakes, instead of boils. "When it's ready, every grain is separated."
The dishes also come with a great salad with a spring mix of lettuce, chopped tomato, cucumber and feta. It had a light oil and vinegar dressing with garlic, oregano, salt and pepper.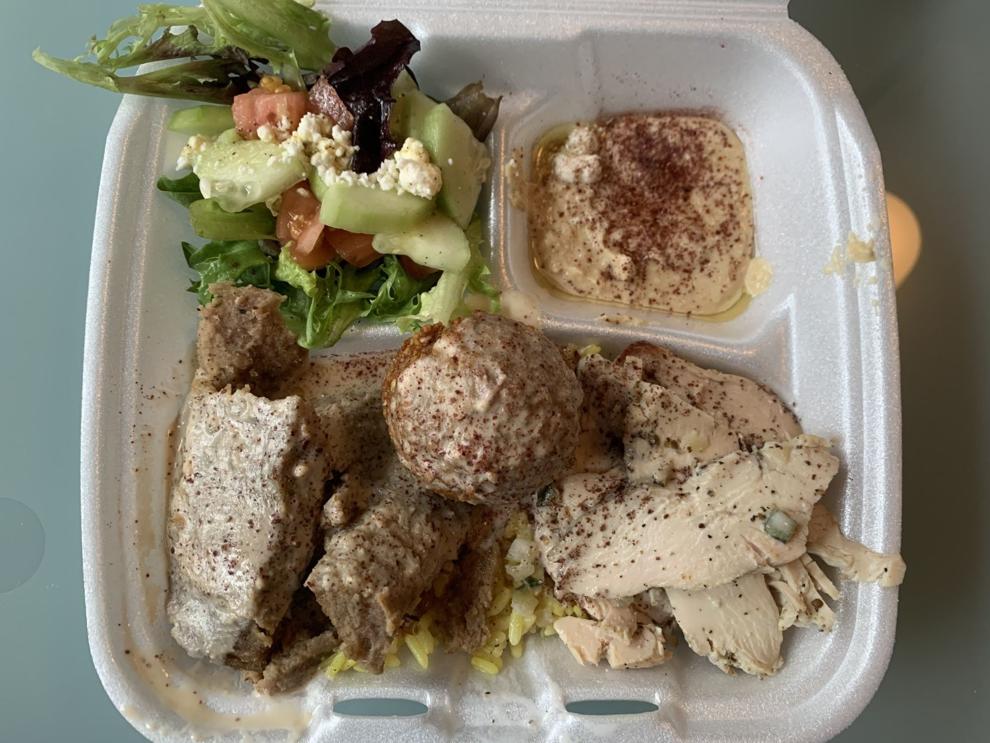 From the regular menu, the combo plate ($12.50) was notable for its wonderfully seasoned thin slices of chicken breast. The large falafel ball was made in-house, while the lamb and beef shawarma wasn't, but was certainly fine.
The combo also came with rice and salad, and also strong-tasting hummus made with garlic, tahini and citric acid, which gave it a lemony quality. It was sprinkled with sumac, which added color and zest. It was also drizzled with olive oil, and served with a bag of pita slices.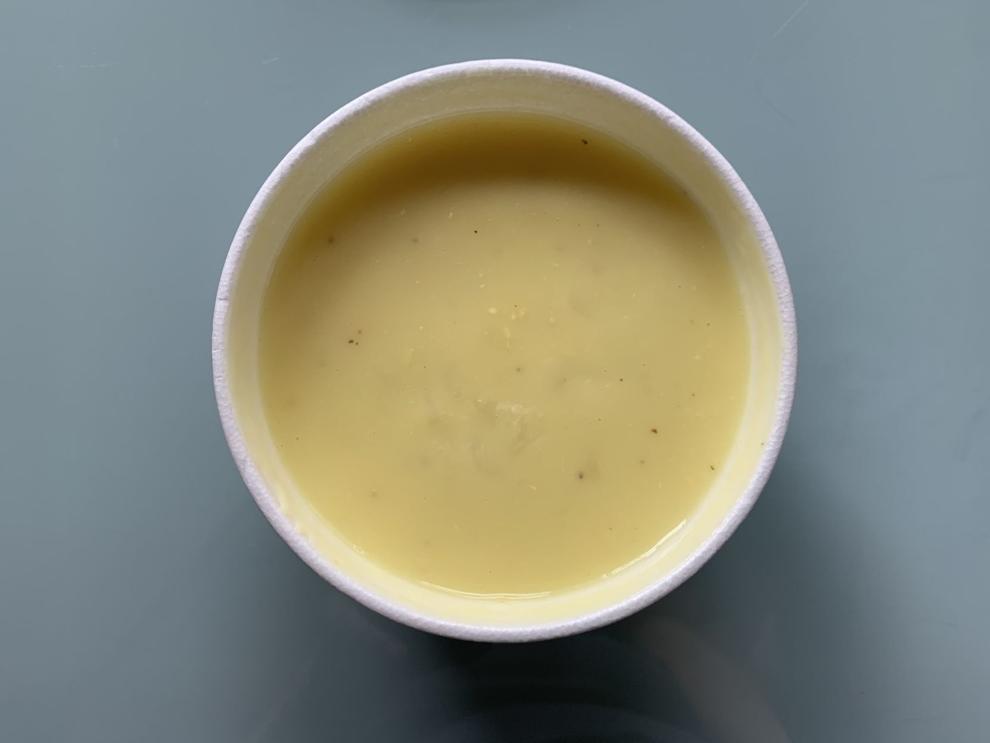 Soups are a strong suit at Med Cafe. Try the lemony avgolemono chicken rice soup ($2.25), which is creamy, but dairy-free, and also the vegan bean stew ($2.25), thick with navy beans and carrots. It's even better.
The falafel ($7) came on a huge pita, with three large falafel balls inside, along with tangy tahini sauce, pickles, lettuce and tomato. It was good, but far from my favorite falafel wrap.
I was given the option to order tea or iced tea for 99 cents (normally $2) with the chicken pie. Made with sugar and mint, it might be too sweet for some, but for me, provided a dessert of sorts.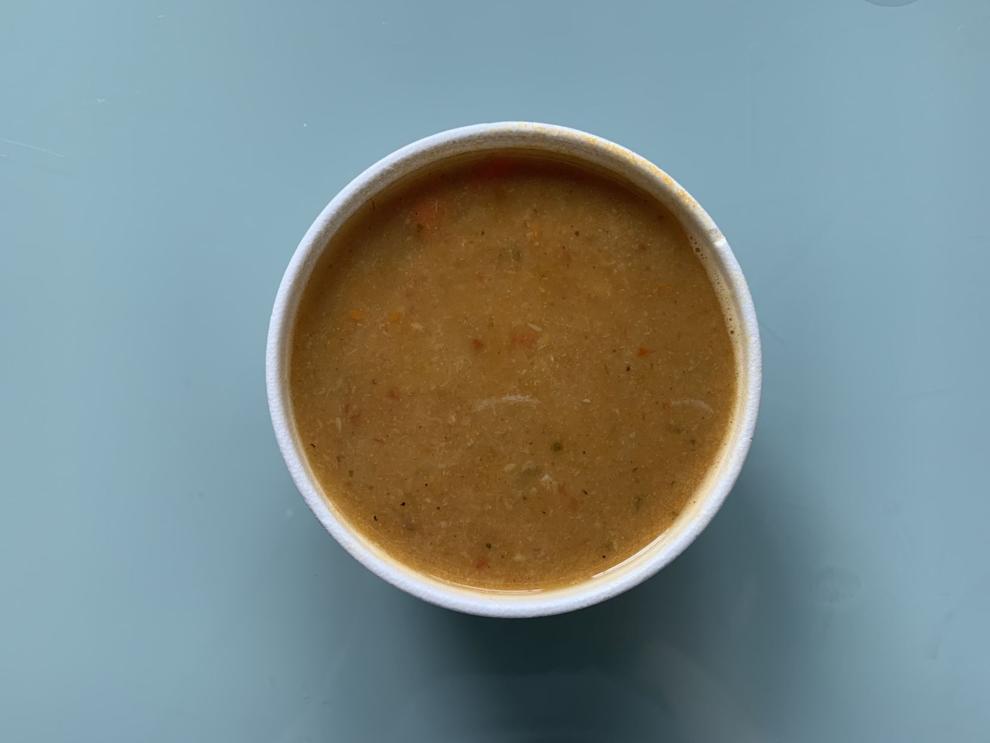 Belakhdar said he learned to make tea in his father's coffee shop in Algeria. "I made the tea with mint. And when I came to America, I discovered Earl Grey. So, I combine them and I call it Algerian tea," he said.
Before the pandemic, Belakhdar said the restaurant had lines out the door. These days, the café has to adhere to a limited capacity, but he said many people take food to go.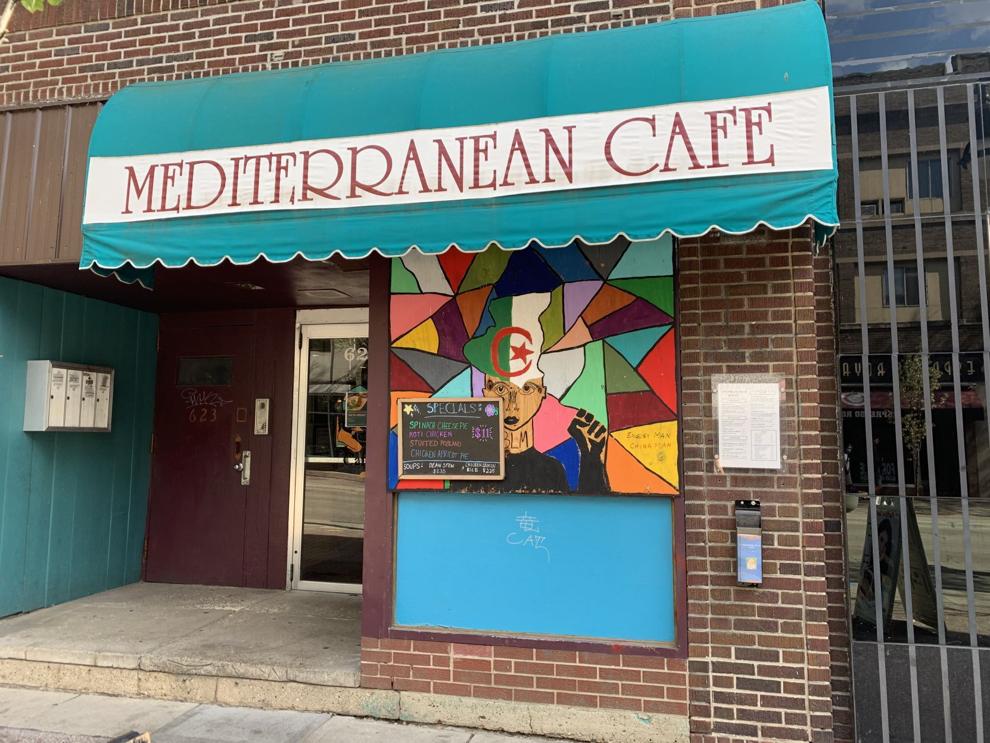 One of them offered to help bring the bags to my car, since I also had the tea, its lid secured with plastic wrap. As we walked by an alley between the two parking ramps, she told me it's possible to pull up there for curbside carryout. She said some customers also wait on Frances Street, or even briefly on State Street.
Belakhdar said to survive the pandemic, the restaurant started taking credit cards for the first time and using third-party delivery apps. Xia is the only one who does deliveries Mondays through Wednesdays.
"It was very, very, very hard, but the community really helped," Belakhdar said. "They know we are a small restaurant, not a franchise. Everybody was worried about us, and pulled us through."
14 best-reviewed restaurants of 2020: All diminished, but still killing it
Tokyo Sushi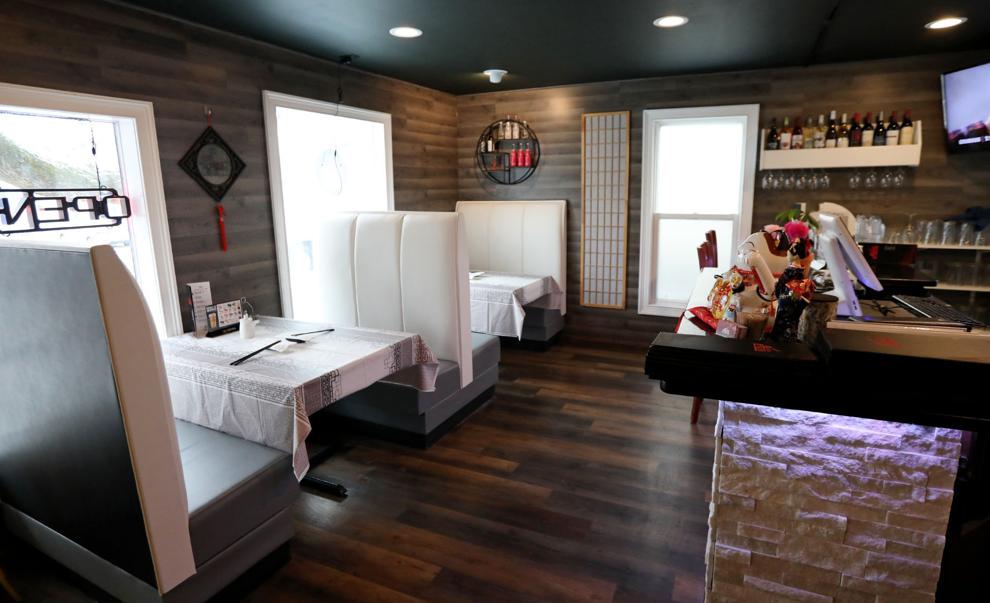 Lorraine's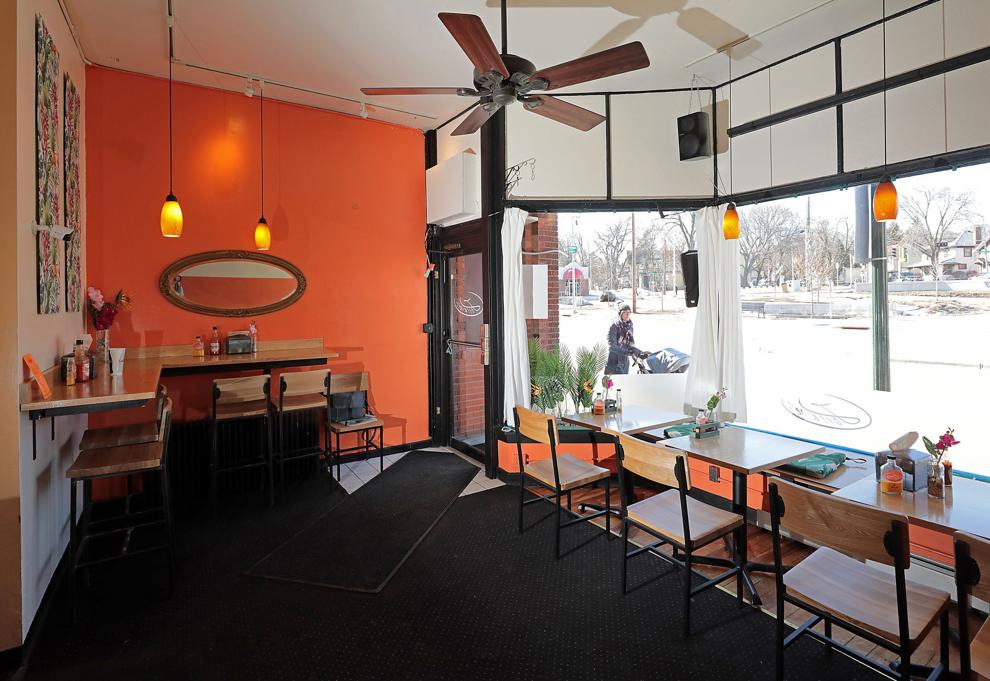 Everyday Kitchen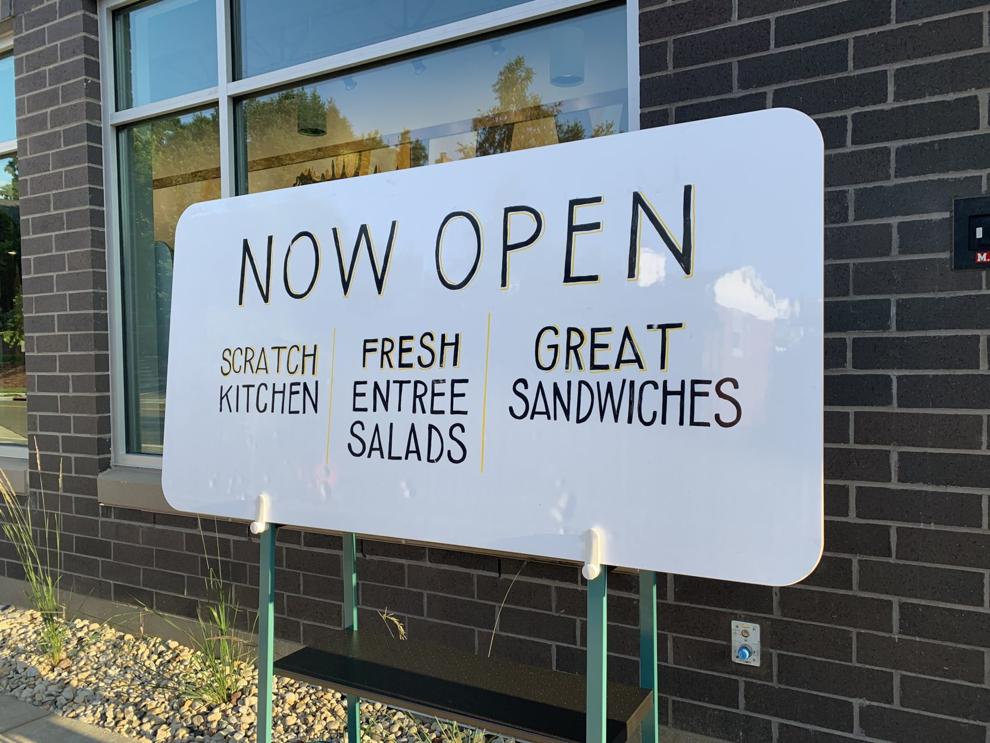 Garibaldi Mexican Restaurant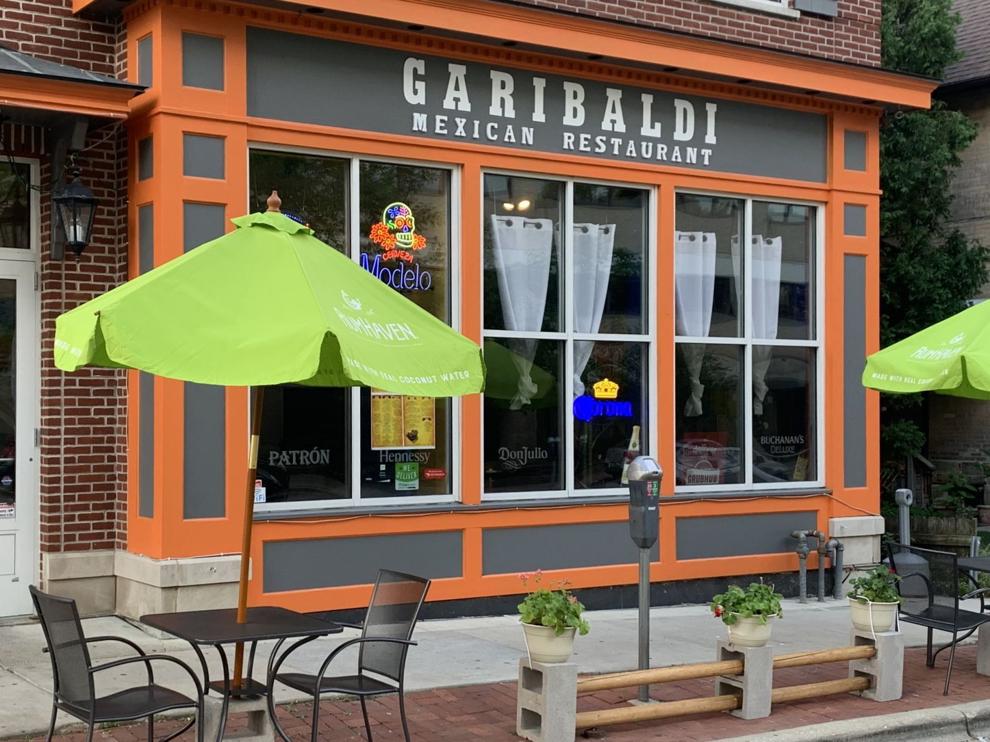 Kosharie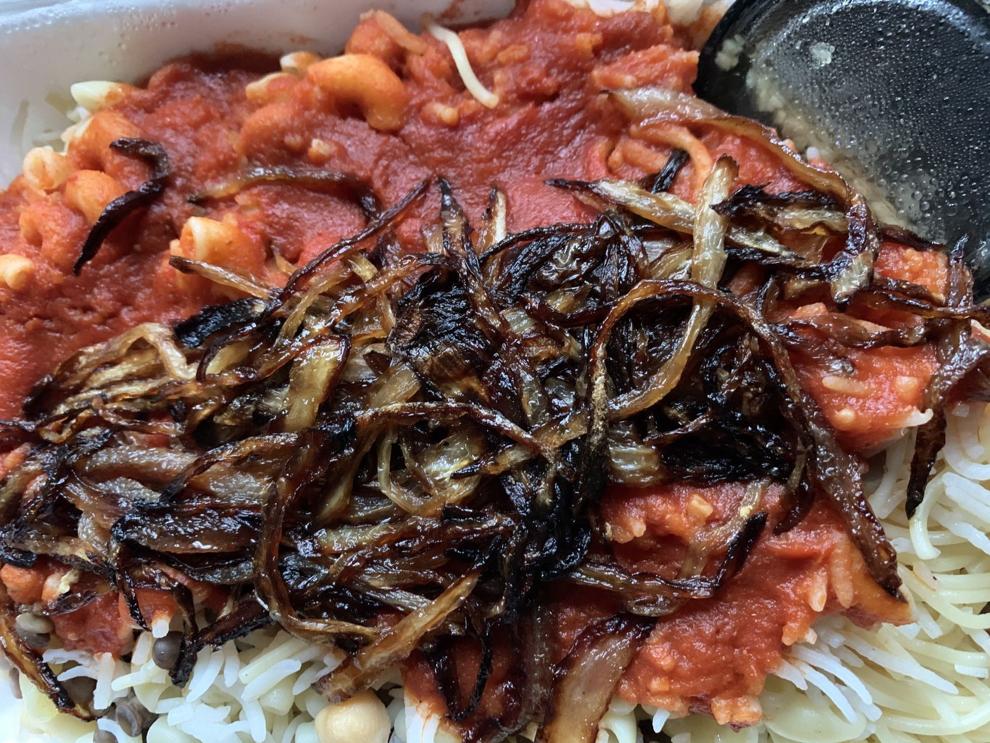 Skal Public House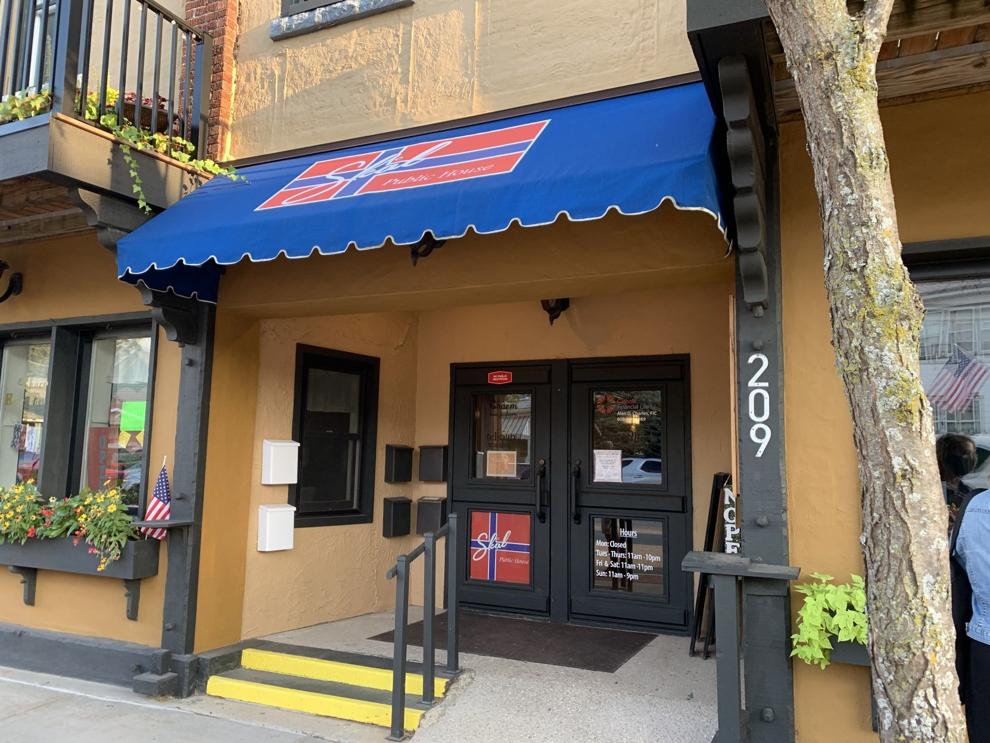 FEAST Artisan Dumpling and Tea House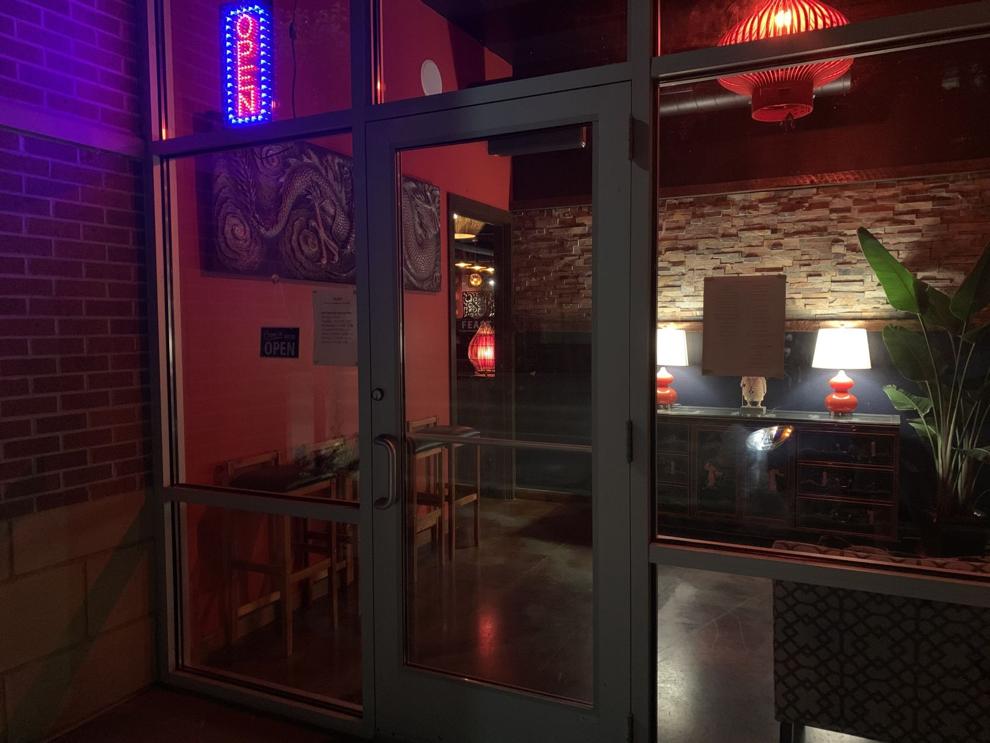 Ragin Cajun Seafood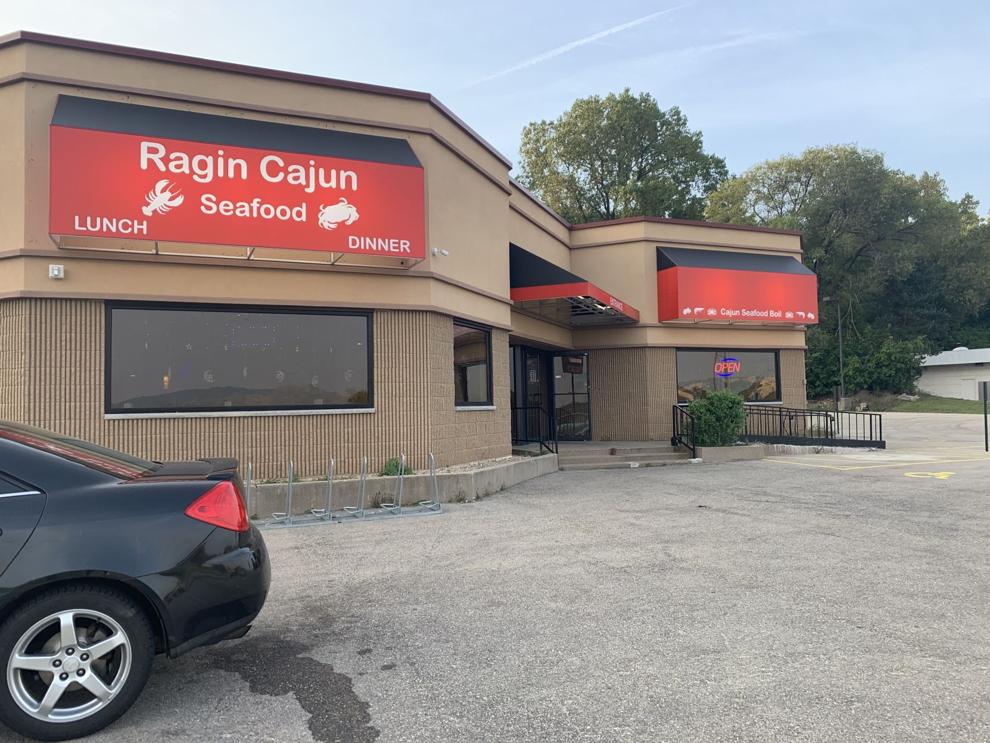 Ahan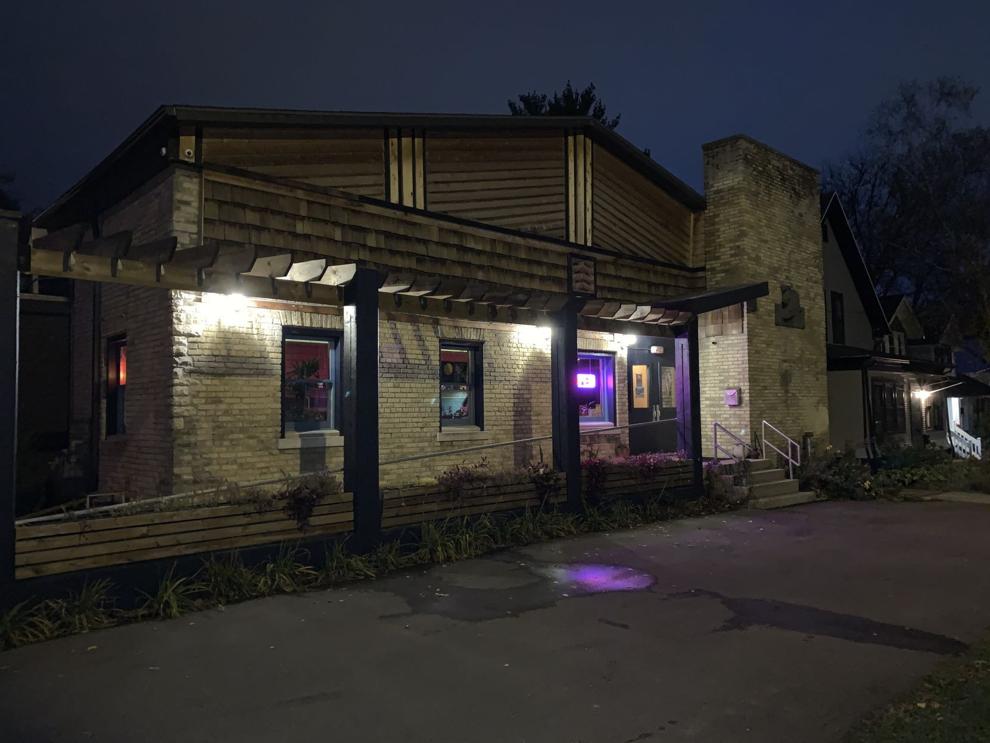 Finca Coffee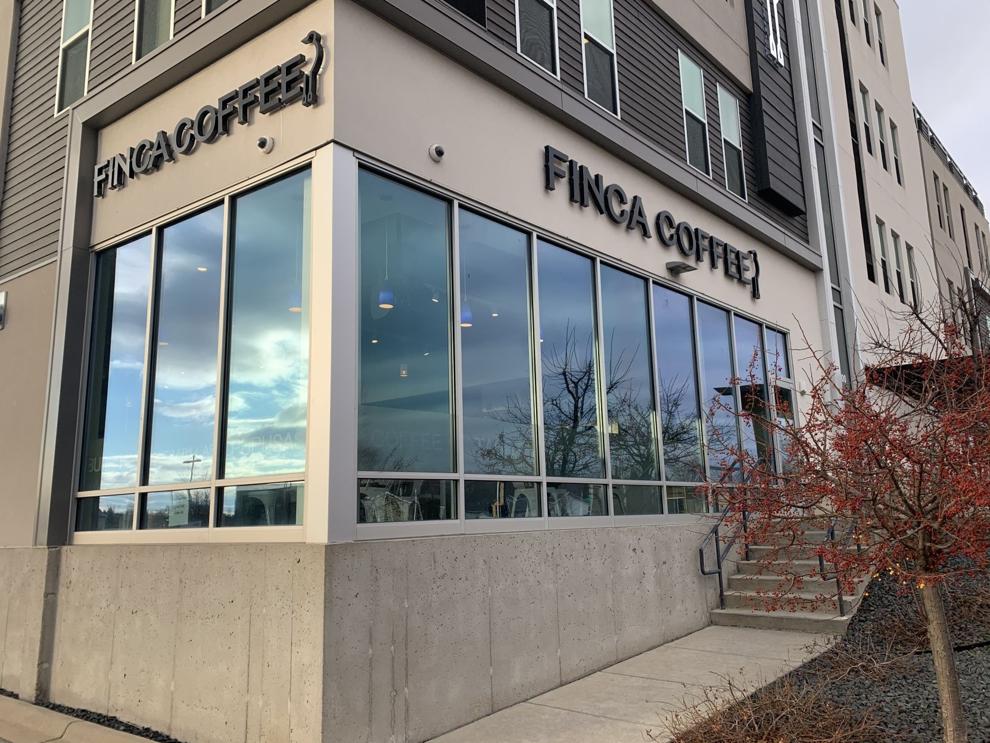 Royal Indian Cuisine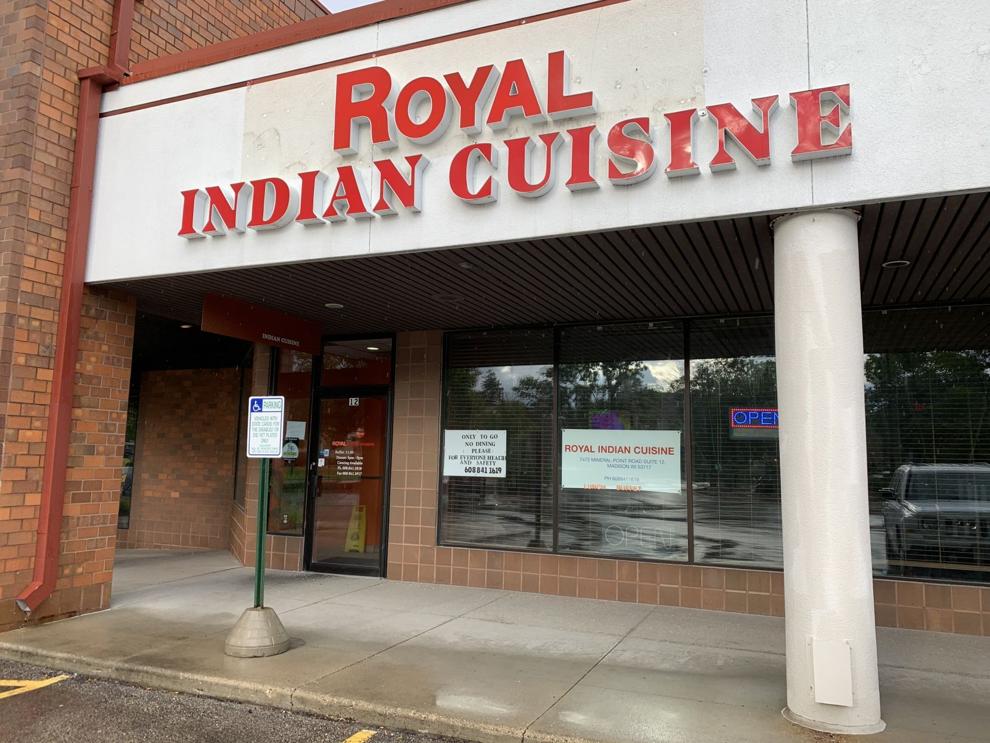 Settle Down Tavern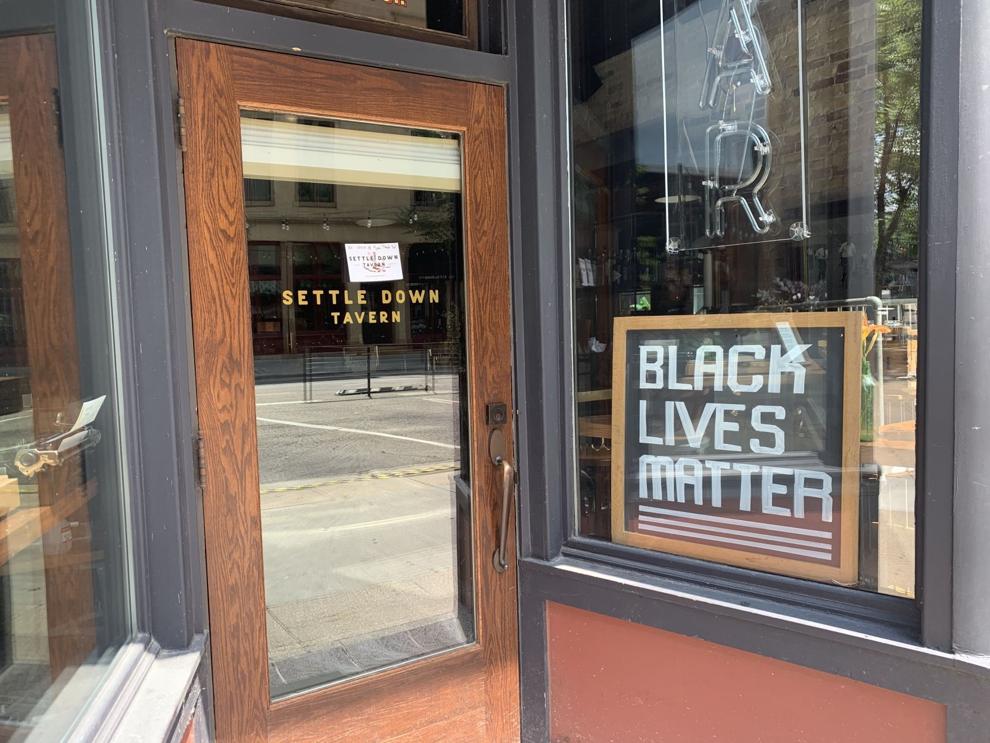 Ru Yi Hand Pulled Noodle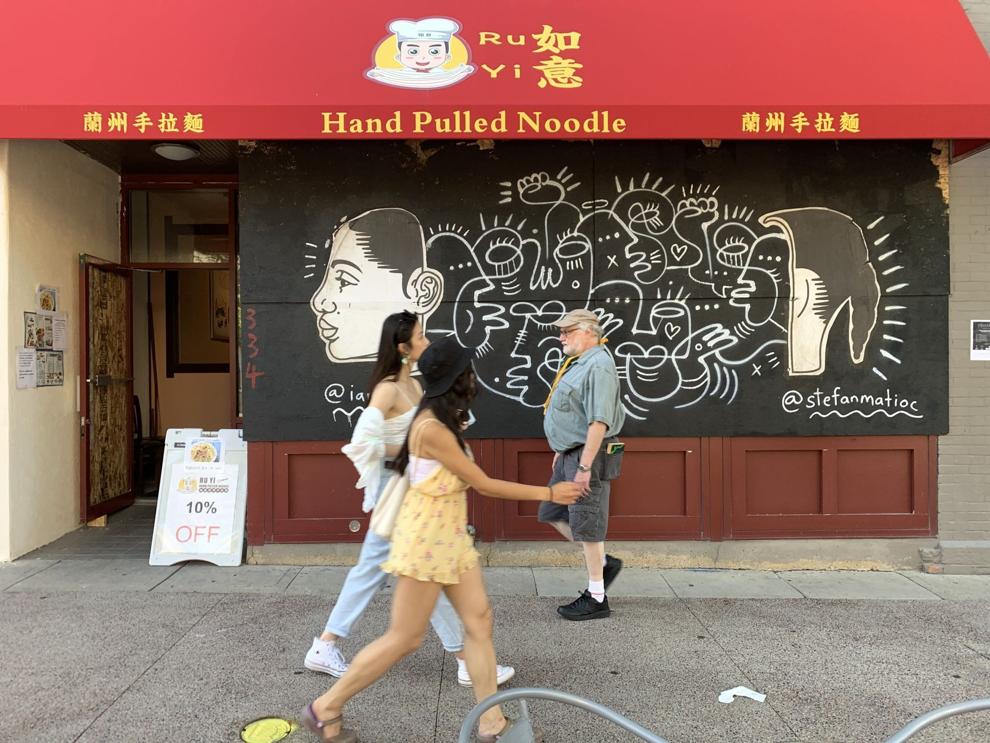 Sunny Pho